Many visitors across the globe are seduced by one of the greatest tourist attractions of the world, the dazzling Inca citadel of Machu Picchu. A tour there can be the best experience of a lifetime, but is the trip to The Inca Citadel expensive? How to get to Machu Picchu? How much does this trip cost?
Here is a detailed description of what you must consider for this adventure to make your trip planning easier!
How to get to Machu Picchu
How to get to Machu Picchu is one of the most popular questions that many travellers ask themselves when they are contemplating a trip to Cusco.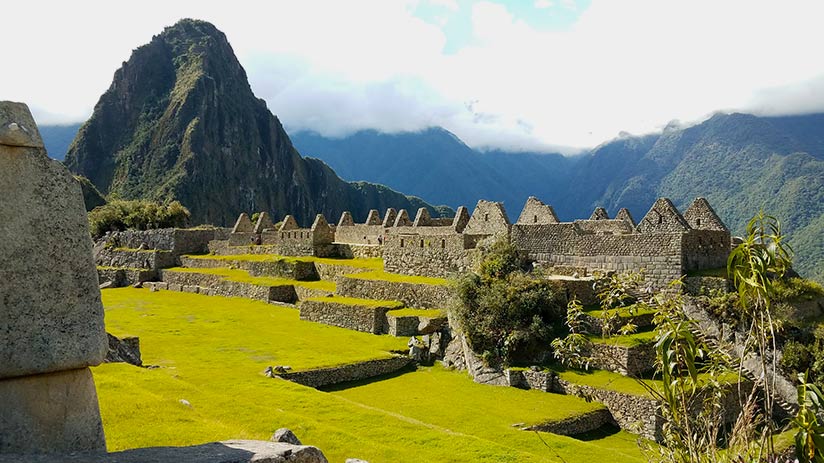 As a part of the Machu Picchu cost, you have to include the price of the plane from Lima to the city of Cusco. One of the best flight options is LATAM Airlines, which has the highest number of daily flights. The estimated price for this round-trip flight is around US$320 per person.
At the same time, we have to mention that no road takes you from Cusco to the Inca Citadel of Machu Picchu, but there are plenty of ways to get to Machu Picchu. The most popular are:
Especially suggested for hiking lovers, the Inca Trail is the most popular and challenging way to get to Machu Picchu. Normally, this is a 4-days-and-3-nights trekking route through a high Andean beautiful scenery, but it can be shortened or extended depending on your timescales.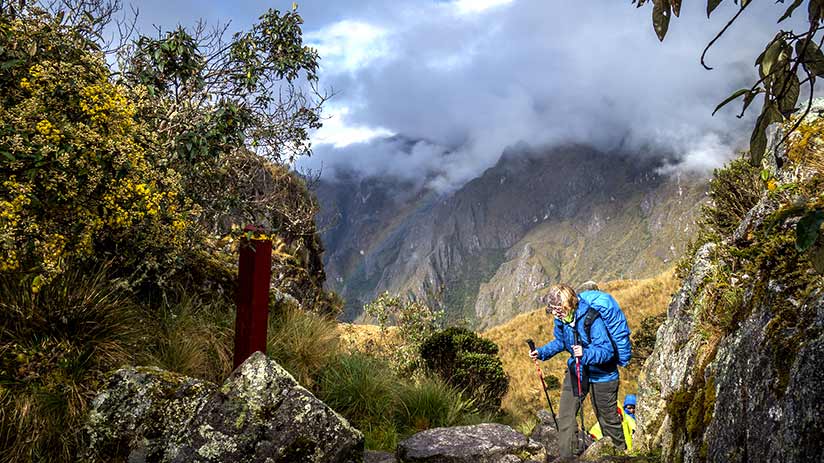 The Peruvian Government established that The Inca trail availability is limited to 500 permits each day. Thus, you must have a permit to hike the trail and also a licensed guide. As the number of visitors is restricted, we recommend booking the Inca Trail about six months ahead of time. But if the permits are sold out, you can consider taking some Inca Trail alternatives such as the Salkantay Trek, Lares Trek and Trek via Choquequirao.
How much does it cost? Approximately US$500-600 per person. The Inca Trail usually includes the Machu Picchu entrance tickets, Inca Trail permit, return transportation from Aguas Calientes (known as Machu Picchu town, the last step before Machu Picchu) to Cusco, food, porters and tents.
*Every year in February, the Inca Trail is closed for maintenance. 
For most, the quickest way of getting The Inca Citadel from Cusco (Poroy station) or Ollantaytambo (In the Sacred Valley. Around 2 hrs. from the city of Cusco). By this method, you can be able to visit Machu Picchu in a full day.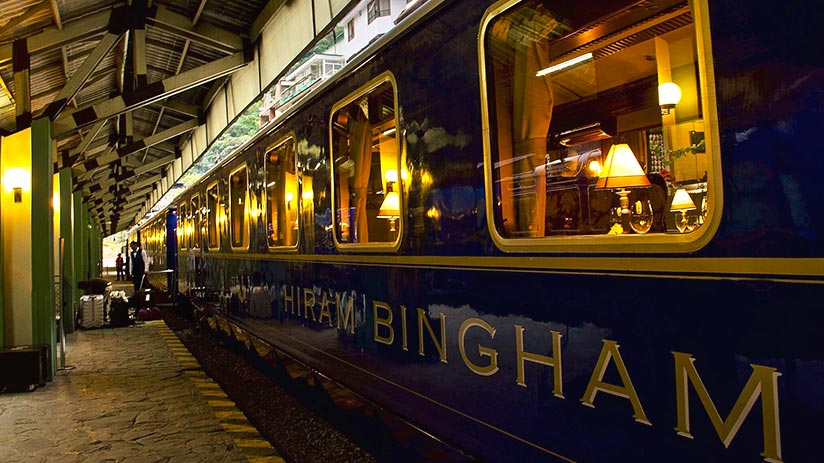 There are two train companies you can take for your tour to Machu Picchu: Peru Rail and Inca Rail. Both of them have three levels of service. These are reference prices of Machu Picchu cost by train:
Peru Rail Round-trip: Route Ollantaytambo – Machu Picchu
| | |
| --- | --- |
| Train Service | Price |
| Luxury Hiram Bingham | US$950 |
| Vistadome | US$190 |
| Expedition | US$140 |
*The Luxury Hiram Bingham train departs directly from Cusco. Vistadome and Expedition service departs from Cusco or Ollantaytambo.
**From January to April, the trains don't depart from Cusco. You must board a bus or taxi to Ollantaytambo. A private taxi costs around US$23, and public transportation, US$7. The ride takes about 1.5hr.
Inca Rail Round-trip: Route Ollantaytambo – Machu Picchu
| | |
| --- | --- |
| Train Service | Price |
| First Class | US 398 |
| Executive Class | US$150 |
| Economic Class | US$140 |
All trains arrive in Aguas Calientes, the closest town to Machu Picchu, where you must catch a bus up to the ruins of Machu Picchu. The bus trip takes around 30 min. You can hike your way up to Machu Picchu as well, it will take around 1.5 hr.
| | |
| --- | --- |
| Shuttle Bus Round-trip | Price |
| Foreign adult | US$24 |
| Peruvian adult | US$15 |
| Foreign child (5 to 11 years old) | US$12 |
| Peruvian child (5 to 11 years old) | US$8 |
On the other hand, Machu Picchu cost varies significantly according to the type of the entrance ticket you have. These are the estimated entrance fees to Machu Picchu as of 2019.

Foreign
Peruvian
Andean Community

(Bolivia, Ecuador and Colombia)

Adult
Child
Adult
Child
Adult
Child
Machu Picchu Solo
US$65
US$40
US$27
US$18
US$35
US$25
Machu Picchu + Huaynapicchu
US$79
US$55
US$42
US$32
US$50
US$35
Machu Picchu + Mountain
US$77
US$53
US$48
US$42
US$32
US$33
*Children under 8 years old are free.
Note: Entry tickets are sold directly on the Machu Picchu's official website, which only accepts credit card payments. You can also buy them (travel package) through a travel agency. Machu Picchu tickets are not sold at the entrance.
Please, take the precautions of the case and book it well in advance to ensure a place… you don't want to miss your perfect Machu Picchu holiday, right?
More useful data about Machu Picchu cost
The Peruvian Government also established the guided service is mandatory. All visitors must hire an official guide for their tour to Machu Picchu. It is possible to hire one at the entrance door as well, it will cost around US$10.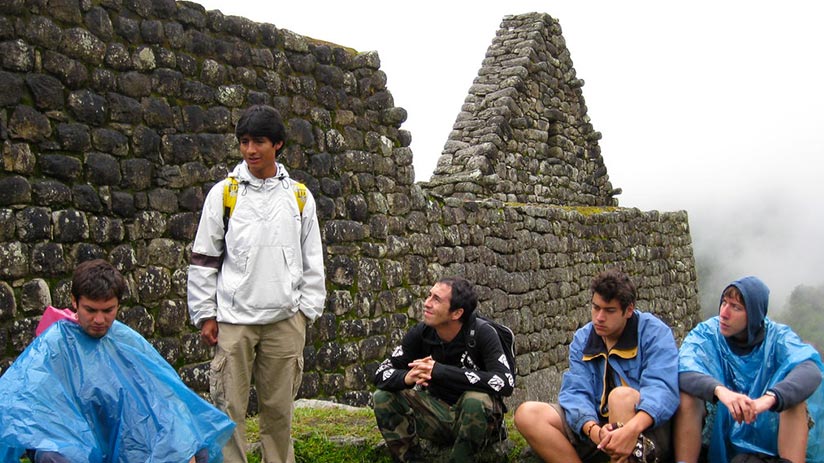 ---