Taking a holiday to disconnect from the daily routine is always necessary and healthy, it makes all of us feel good. The grandiose Machu Picchu is a place that you can't miss out, so are you thinking about living a Machu Picchu holiday? Don't hesitate and go ahead.
This Inca city stands as a ruin among ruins. With its emerald terraces backed by steep peaks and Andean ridges on the horizon, the sight is awe-inspiring. Its exquisite Inca stonework has withstood the ravages of time. Dare to discover Machu Picchu, one of the 7 Wonders of the World! Wander through the site and scale the dizzying heights. You'll be glad you did.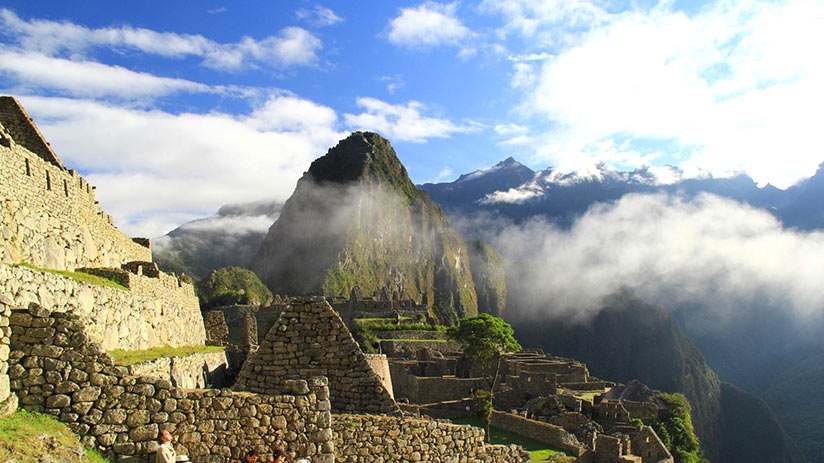 Below, the best tips for your Machu Picchu holiday:
Arrival to Cusco – Peru
Whether you're coming in an international and/or domestic flight … maybe by bus or train, to spend a couple of days in Cusco will suit you well. In fact, it's the most recommendable before visiting Machu Picchu.
Known to the Incas as the "navel of the world", colorful Cusco is one of South America's bigger tourist destinations. This city boasts a thriving Andean culture, Inca architecture and colonial treasures galore, not to mention exclusive access to the mighty Machu Picchu.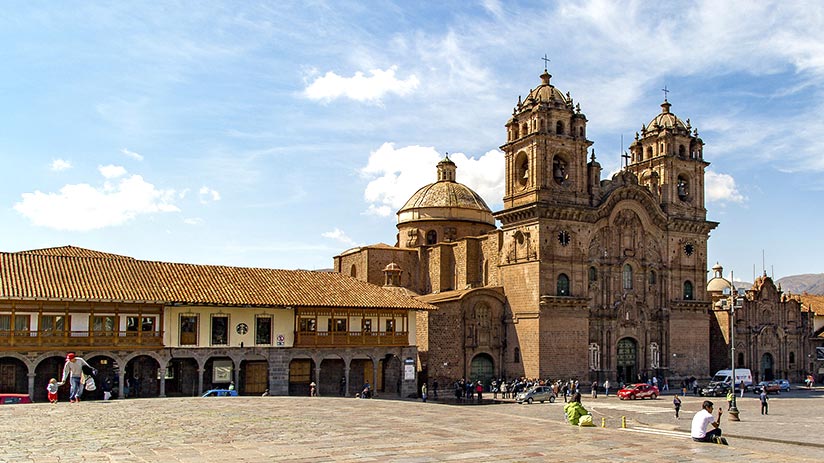 Cusco's magnificent scenery and friendly people might tempt you to consider extending your stay.
Prevent Altitude Sickness
In the Peruvian Andes mountains, the higher you go, the air gets thinner. It means every breath you take will be less oxygen for your body. If you come from sea level, definitely your body will react differently to the oxygenation change. And it might cause you altitude sickness or "soroche", as it's called in Peru. Commonly, it isn't a serious problem that may ruin your Machu Picchu holiday. The body always adapts and produce more red blood cells, this takes 1-2 days. Anyway, prevent altitude sickness will be the best you do to help yourself. The hints are: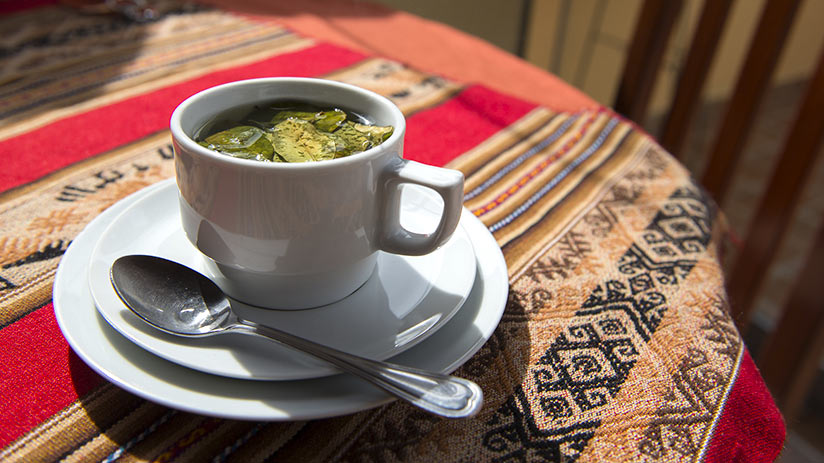 Get acclimated as quickly as possible. Book a hotel in the Sacred Valley could be a good idea. There, the altitude is lower than Cusco (around 600 meters less). Also, the weather is warmer and you'll breathe much better.
Most hotels provide the coca leaf tea free of charge to help relieve altitude sickness. Drink this infusion. The leaves of the coca were a sacred plant for the Incas. They're still seen as such by many people in the Peru highlands.
Eating light on the first and second day. Avoid excessive physical activity until you feel acclimated.
Keep hydrated drinking hot infusions or warm water.
Consult with your doctor about some medications when traveling at high altitudes.
The climate in Machu Picchu
Your next Machu Picchu holiday is very worthy, so know about how is the climate will be really helpful.
Since Machu Picchu is located in a sub-tropical zone and has rugged geography, the days are sunny and rainy, likewise as fresh and warm.
Its rainy season is from November to March. Despite precipitations, days are warmer. Temperatures oscillate between 19 ° C / 66.2 ° F and 21 ° C / 69.8 ° F.
Its dry season is from April to October. Days usually are warm. The average temperature is 17 ° C / 62.6 ° F and 19 ° C / 66.2 ° F. Flora is presented in its maximum splendor. Usually, there are insects, don't forget to bring a good repellent. In this season nights are very cold (below 0 ° C / 32 ° F), especially from June to August.
As the dry season is considered the best, it's also too touristy. The months of April and October are less crowded.
Two ways to reach Machu Picchu
Between the two ways to reach Machu Picchu, you'll have a variety of options to can take a decision. Let's see:
1. Machu Picchu by train, the easiest and fascinating route
This route by train from Cusco to Machu Picchu is the finest in the world. With all the thrills and incredible views of fantastic scenery, along with good service and comfortable carriages.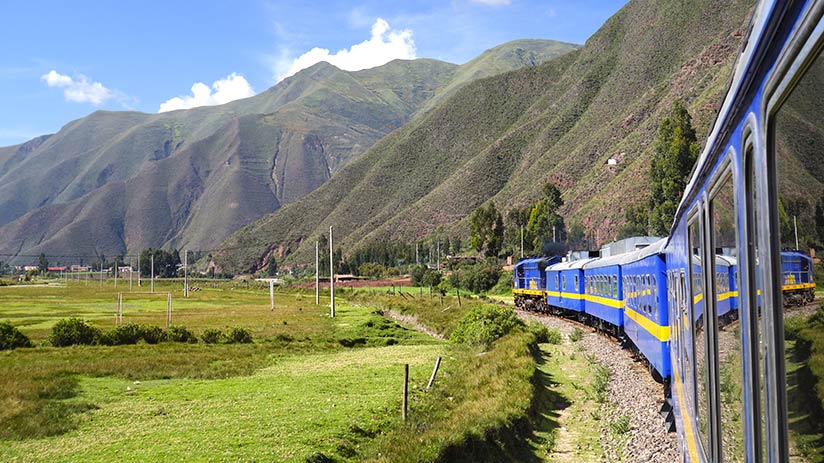 The longest of the Machu Picchu train tickets options offered by two operators: Peru Rail and Inca Rail. Their competitive train categories and services will make you reconsider it twice. Whichever the train you choose, you can observe the beautiful Sacred Valley countryside, some villages and Inca temples in the distance. And, of course, the Urubamba river following the way.
2. A hike to Machu Picchu, the hardest but adventurous trail
Mostly consist of camping and the last day of the trek, stay at one of the hotels near Machu Picchu, in Aguas Calientes.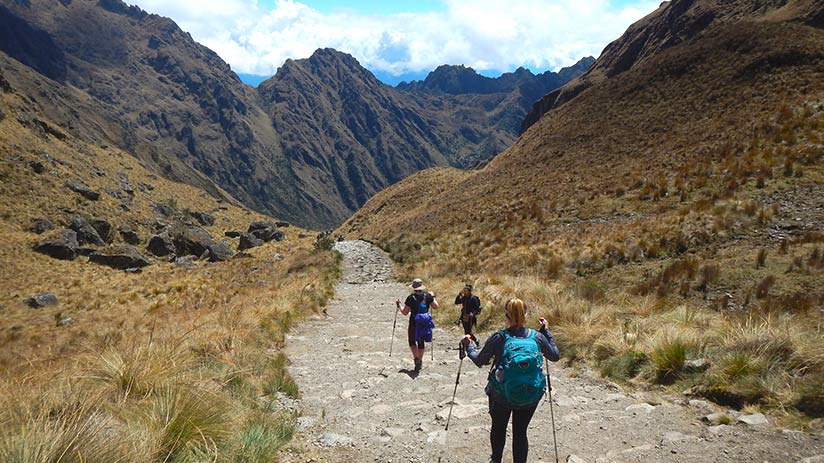 It's iconic and goes through the mountains to arrive in the majestic Machu Picchu. Access is limited, only 500 permits per day, going down rapidly. Make sure to reserve in advance.
For those who prefer a small taste of hike in the Andes. The Culture Ministry provides 250 permits per day. It doesn't have high demand, but many love it.
In case the famous Inca Trail is sold out or if you incline more for the unusual, the following are available year-round:
5-day Salkantay Trek, Consider it as the arduous one due to its incredible high-altitude sceneries.

4-day Lares Trek, Along the way, you make stops in some local Andean communities.

4-day Inca Jungle, Full adrenaline. Beyond hiking, it mixes extreme sports like biking, rafting, and zip-line.

8-day Choquequirao Trek, A huge challenge. It'll take you to the hidden Incan ruins which not many tourists normally see.
Extension to Puno
For more entertainment, continue from Machu Picchu to Lake Titicaca will be marvelous.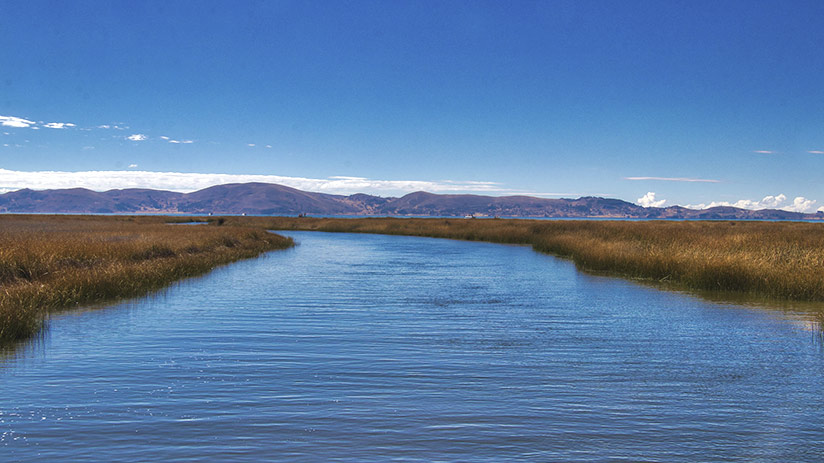 You possibly wondering why to add it on your Machu Picchu holiday. It's simple, Puno is close to Cusco. This city is the folkloric capital of Peru. With many traditional dances and feasts will captivate you.  But, above all, it's a jumping-off point for visiting Lake Titicaca. Islands that float. A glittering lake. Ancient sites littered with towering tombs that once held entire clans. Puno and Lake Titicaca offer you a truly wondrous, surreal sites.
---