The explorer Hiram Bingham, when he found the Inca citadel, believed that he was in the presence of the lost city of Vilcabamba, the last Inca fortress. What he never imagined is that he was in front of one of the most surprising discoveries on the American continent. The explorer witnessed one of the most wonderful landscapes in Peru covered by thick vegetation. Not only that, but he was also one of the first foreigners to contemplate this wonder of the world. But what does Machu Picchu mean? Together with Machu Travel Peru, we will strive to give it the meaning of the legendary name that this wonderful lost city has.
WHAT DOES MACHU PICCHU MEAN?
LOCATION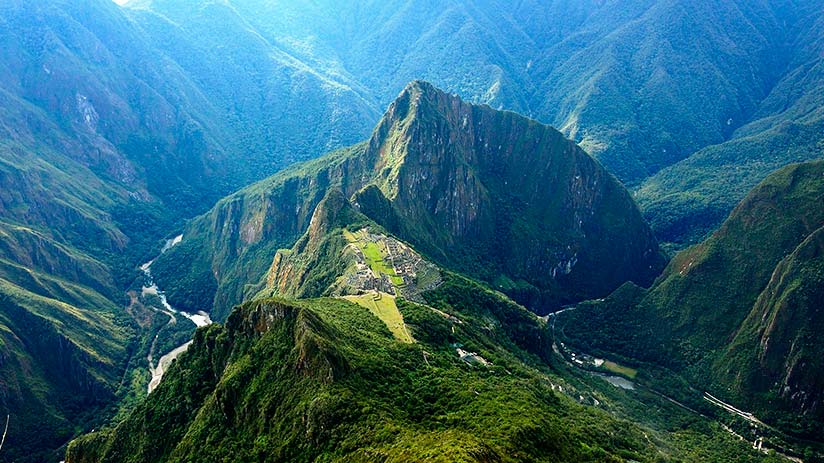 This is located in the middle of the Peruvian Andes, specifically about 80 kilometers (50 miles) northwest Cusco. This lost city was discovered in 1911 on a scientific expedition by Hiram Bingham. This incredible 15th century Inca citadel sits 2,430 meters on a narrow ridge above the Urubamba River. It is considered by many to be the best-known archaeological site on the entire continent. And it is one of the attractions that you cannot miss within tourism in Peru! So why don't you take a luxurious tour to Machu Picchu? You can do it through an exclusive train trip or on a hiking trail with all the comforts. In any case, you will be surrounded by beautiful landscapes and scenarios of the imposing Andes mountains. Stay with us to explore what Machu Picchu means.
HISTORY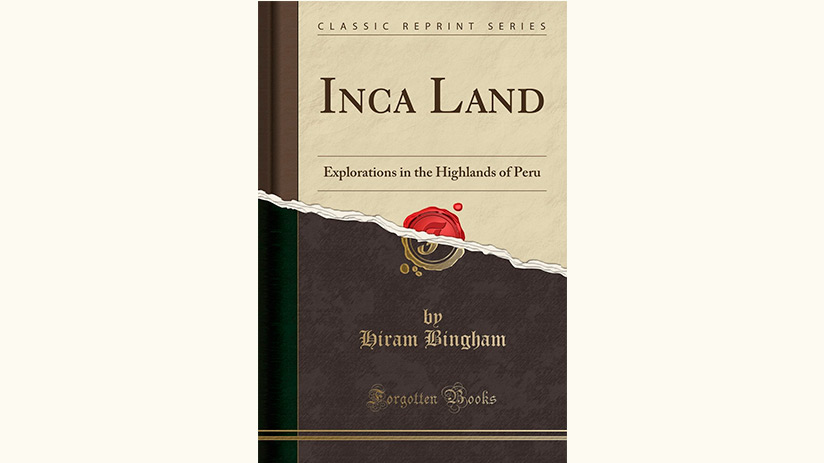 To know what Machu Picchu means, it is necessary to know its history and cultural background. Machu Picchu is not mentioned in any of the chronicles of the Spanish conquerors. Apart from some German adventurers in 1860, who have looted the site with the government permission, none other than the Quechua people knew of the existence of Machu Picchu. This remained this way until the American historian and explorer Hiram Bingham was guided by locals to the citadel in 1911. You can read it in Hiram Bingham's own words in the classic Inca Land book: Explorations in the Highlands of Peru, first published time in 1922.
PURPOSE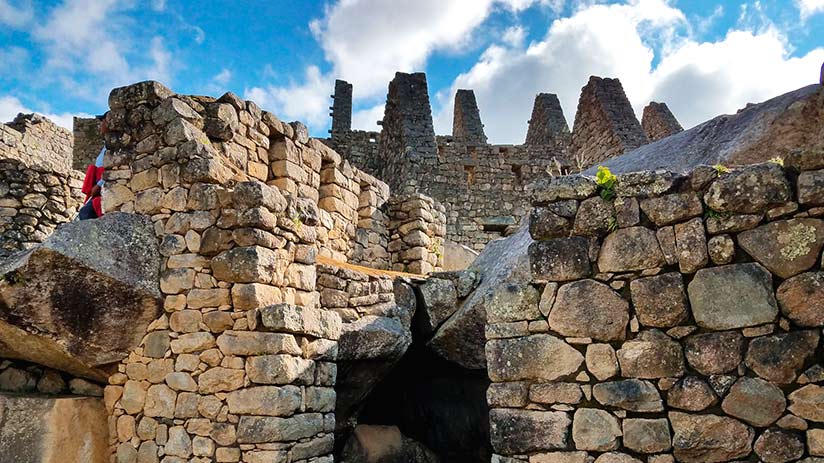 It was considered by historians as a political, religious, and administrative center. But new theories suggest that it was a royal state designed by Pachacutec, the Inca sovereign whose conquests transformed the Empire. Some roads connect it with the city of Cusco and important jungle sites. Since the Spanish invaders never discovered it, expert historians still question when it was abandoned and why.
At its peak, it is thought that Machu Picchu could have as many as 500 inhabitants. It is a marvel of engineering, its incredible Inca walls have giant stones polished without mortar in between. Its construction is estimated to have taken about 50 years and hundreds of workers. Its construction today would exceed a price of 50 billion dollars.
HOW TO GO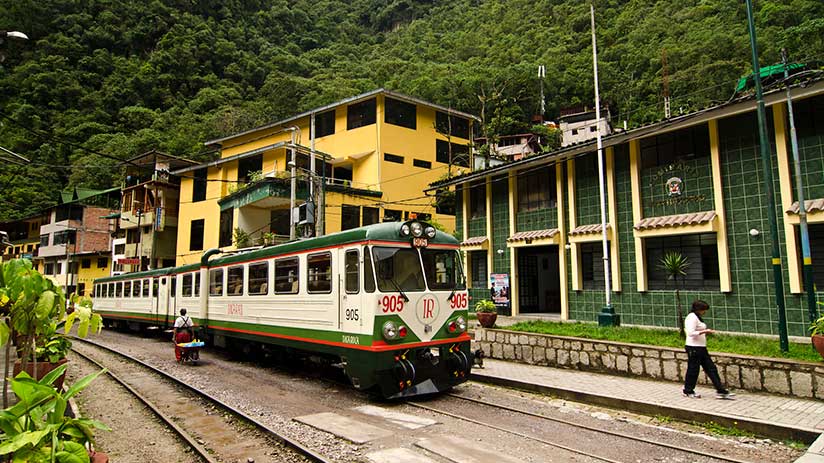 To get to the magical citadel you have two main methods. A beautiful and slow train journey to appreciate the surrounding scenery and landscape, or a hiking trek that lasts 3-4 days depending on the pace of the group. There's no best way to get to Machu Picchu, it will all depend on how you want to approach your adventure and your budget.
In case you decide to take the train trip, it ends in Aguas Calientes, which is a small town located 8 kilometers from the Inca site. Then, you will have to take a bus journey to the Citadel itself. But if you decide to do the famous Inca Trail, it will last approximately 3 to 4 days and you will be arriving on foot towards the famous archaeological complex. Once there, you can admire a beautiful panoramic view of the complex and you can choose other alternative hikes such as Huayna Picchu and other Machu Picchu tours.
MACHU PICCHU IN CONTEMPORARY TIMES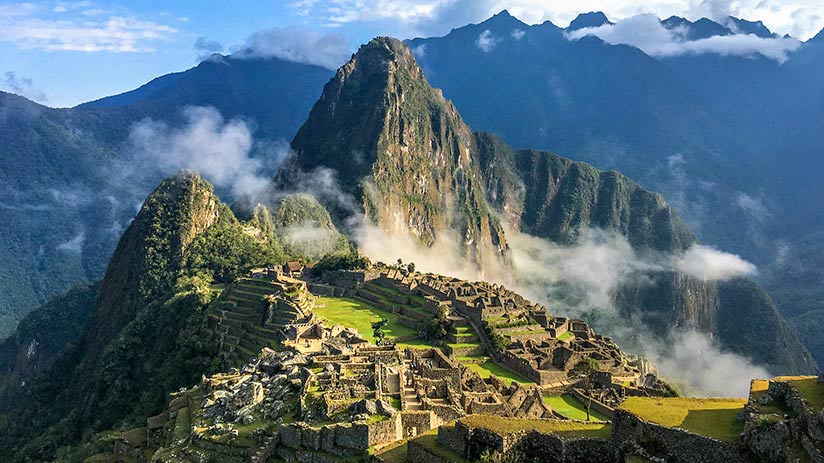 Machu Picchu today, it is one of the best archaeological treasures in Peru. If you want to visit Machu Picchu, you will have no major problems. It is a matter of booking a ticket in advance because we are talking about one of the tourist sites most desired by all those who visit Peru. Today, it is very easy to get guided tours to explore the wonder of the world. If you wish, you can consult our advisors so they can advise you on the best way according to your budget and available time.
MEANING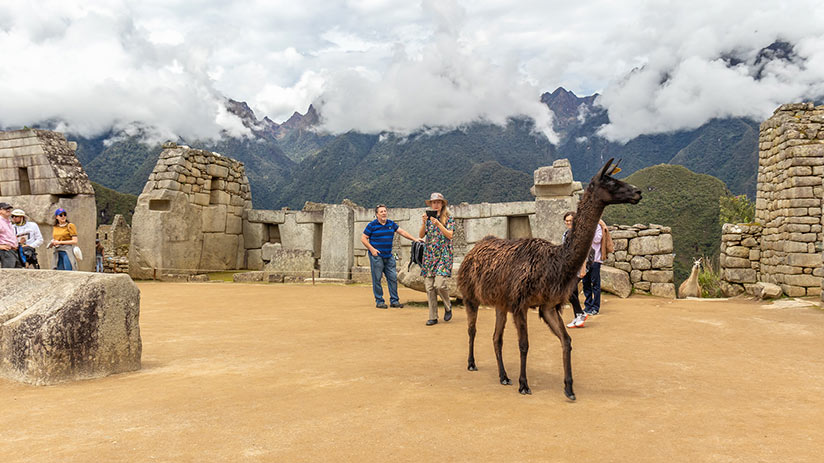 So what does Machu Picchu mean? The name comes from the ancient Quechua language. Machu means "Old" while Picchu can mean "Pyramid", "Mountain" or "Chewed coca leaves".
It should be carried in mind that many of the names of the different ruins inside give speculation to its function but in reality, there is much that is unknown of this beautiful citadel. This incredible site is a magnet for mystics, adventurers, and history students. While its function is still heavily debated. The grandeur of the archaeological complex is indisputable.
"FEW ROMANCES CAN EVER SURPASS THAT OF THE GRANITE CITADEL ON TOP OF THE BEETLING PRECIPICES OF MACHU PICCHU, THE CROWN OF INCA LAND" – HIRAM BINGHAM
Together with Machu Travel Peru, we hope to have helped unveil the meaning of this citadel. We hope that this has encouraged your future desire to explore this wonderful archaeological treasure.
---