If you are planning a visit to the magical citadel of Machu Picchu, we can show you some complimentary routes within your tour. The wonder of the world is much more than just a guided tour. Before your entry, you can find many things to do. And normally, when you are inside the citadel, you can see other alternatives such as amazing hiking trails where you can see the complex from another perspective. So, Machu Travel Peru has prepared this article to be of help in everything you need to know about Machu Picchu mountain and other recognized treks.
Normally, those who plan to visit Machu Picchu have to reserve their entrance tickets in advance. For the other available tours or hikes, it is the same. For the Machu Picchu mountain, you will need to reserve its entrance along with that of the citadel. So if you are interested in doing this wonderful route, it is best to start planning right now.
There are two main hikes that can complement your tour in the citadel. Huayna Picchu mountain and Machu Picchu mountain. Both are recognized and incredible hiking routes. Note that both cannot be done during the same day, but within the Andean country, we recommend both.
WHAT IS MACHU PICCHU MOUNTAIN?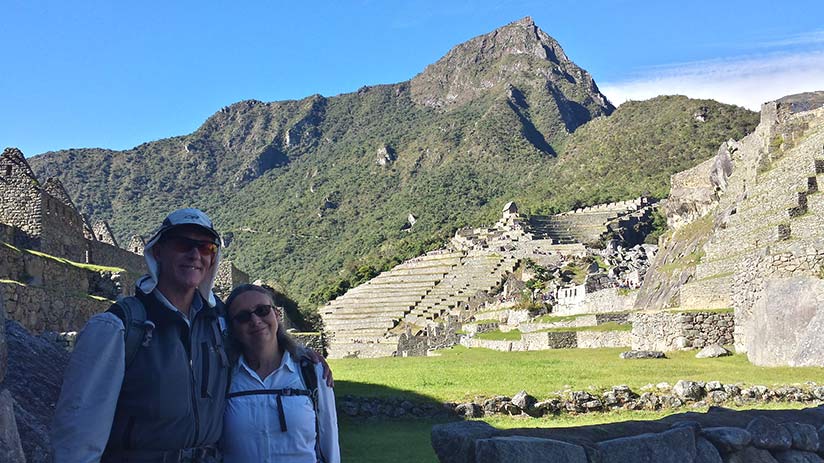 The mountain is located in the southwest corner, walled to the archaeological complex with Huayna Picchu facing it. This hike provides one of the best experiences within all Machu Picchu tours. It is not usually as demanded by tourists as its adversary Huayna Picchu route, but being less crowded, you could spend one of the best moments at the summit. You will be able to enjoy the incredible view of the citadel and its surrounding peaks.
The Machu Picchu Mountain trek is considered moderately challenging. It can be even a little more difficult than the Huayna Picchu route. But most say that the effort is fully rewarded with a panoramic view even better than Huayna Picchu.
HOW DO I HIKE IT?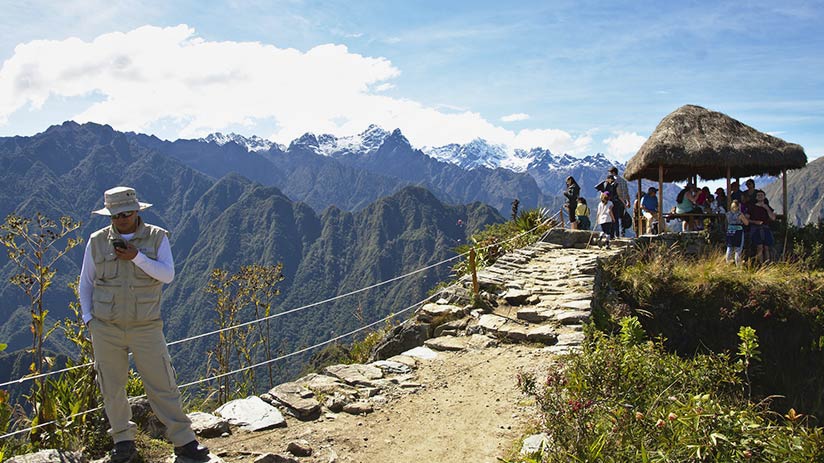 First of all, for those interested in hiking the beautiful route of Machu Picchu Mountain, they have to reserve their entrance ticket in advance, since tickets can be sold out prematurely. This process can be easily done by a tour operator who helps you with all the details. Notice that children under 12 are not allowed to climb.
As in Huayna Picchu, if you come from the Inca Trail you will have to buy another ticket that ensures your entrance to the route. Normally, the Inca Trail includes its entrance to the citadel. But the tickets for the complementary routes are sold together with the one for the entrance to the complex. Keep all this in mind when choosing your routes.
IS IT DIFFICULT?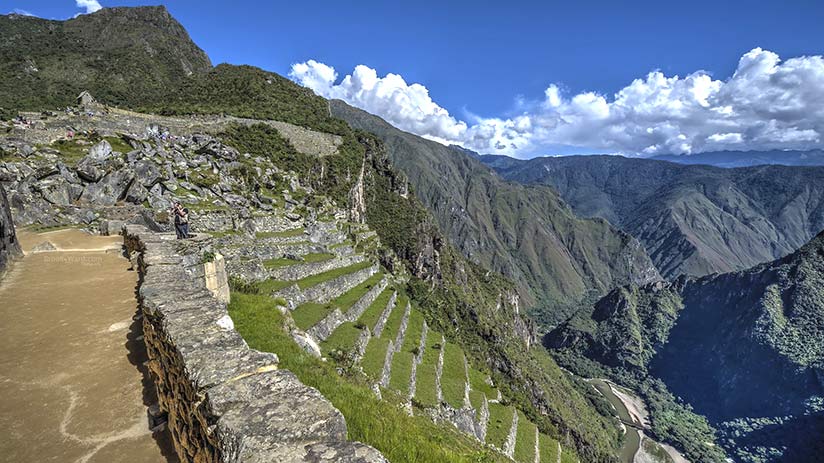 It is relatively moderate to challenging, it will all depend on your physical condition and will to hike. If you are afraid of heights, it is not recommended to do this route. There are very steep sections that can make it difficult for those in fear. But the Machu Picchu mountain is much less steep than the Huayna Picchu trail. Its path is much more marked and wide than that of Huayna Picchu.
The summit of the Machu Picchu mountain is 10,111 feet or 3,082 meters above sea level. Walking this trail lasts approximately 3 hours and is more than 1600 steps to the top of the mountain. Keep in mind that during the rainy season this path is much more difficult: the stone trail can become slippery if wet. As in the other hiking route, there are two main groups to climb this route. One at 7 am and one at 9 am.
If you are on a Machu Picchu day trip from Cusco it is recommended to go in the 9 am group. We recommend starting with a Machu Picchu guided tour early in the morning and then hike Machu Picchu Mountain at the 9:00 am slot.
OTHER ALTERNATIVES AND TIPS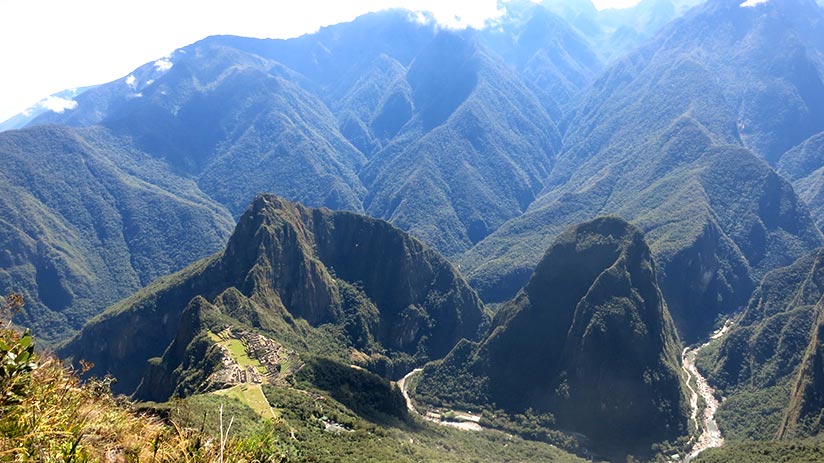 Another alternative for your Machu Picchu vacations is the well-known Huayna Picchu mountain. This alternative is actually much more chosen by tourists. This is the famous peak found in all the well-known photos behind the citadel. It is a bit easier but much steeper option.
Being chosen by the majority of tourists, it is more likely that the tickets for this will sell out much faster. In the same way, if you do not tolerate crowded places, the Machu Picchu mountain is ideal for you. The walk is calmer since there are not too many people on it.
As for tips, we recommend not forgetting to take these essentials for your trip:
Raincoat
Hiking sticks or poles
Camera
Light Snacks
Backpack
Hiking boots or shoes
Toilet Paper
Passport
"MY FAVORITE THING TO DO IS GO WHERE I'VE NEVER BEEN"
Together with Machu Travel Peru, we hope this article has been helpful to you. These two hiking routes are beautiful. No matter which one you choose, you will be able to witness wonderful views of the citadel and its surroundings. If you have any questions, do not hesitate to contact us. What are you waiting for to organize your trip with us? Have fun in this wonderful country with your friends or family!
---