For most travelers, being able to visit Machu Picchu is one of the most outstanding attractions that exist. In itself visiting the Andean country without being able to visit Machu Picchu is an incomplete trip, but to visit the Wonder of the World there are many options available. From multi-day tours to some one-day tours. And it is that together with Machu Travel Peru we will focus on those one-day tours. Many times one does not have the time available and we know how difficult it can be, but thanks to our many years of private trips and personalized tours, we want to tell you all about doing a one day hike to Machu Picchu.
HOW TO HIKE MACHU PICCHU IN ONE DAY
1. WHY DO IT IN ONE DAY?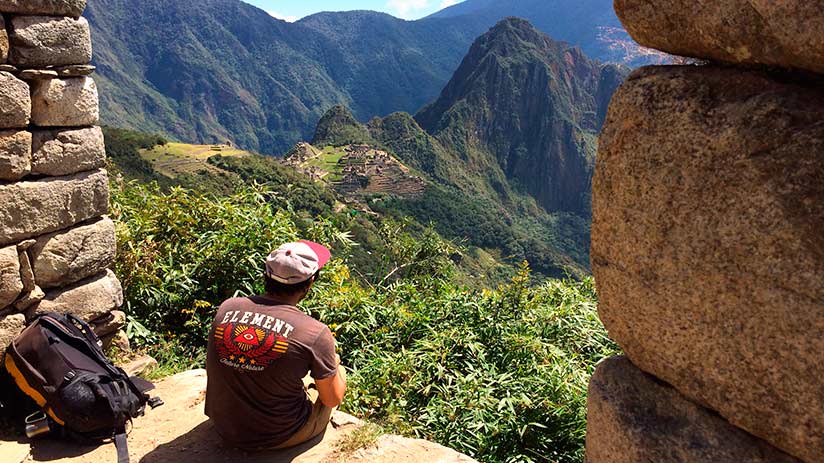 There are many factors to do a one day hike to Machu Picchu, you can have a tight budget, you do not have the available time or you plan to visit other destinations within your itinerary. You can spend all the morning or the afternoon exploring Machu Picchu. Usually, a guided tour takes around 2 1/2 hours, the rest of the time you can visit the Ancient Citadel at your own peace.
Unless you want to spend more time in Machu Picchu, it is not recommended to spend the night in Aguas Calientes. This beautiful town is made up of luxurious and exclusive hotels where you can rest, but if you have a tight budget, there are always some other options to consider. Still, within Aguas Calientes, there is little to do but appreciate the beautiful landscape that surrounds it and visit the Wonder of the World. For this reason, within the Machu Picchu tours, the option of a day is often the best idea to take.
2. ARRIVING IN AGUAS CALIENTES
If you are arriving in Aguas Calientes on a beautiful train trip, you can choose to rest and stay in the surroundings or immediately start your guided tour to Machu Picchu. If you are going to spend a single day inside Machu Picchu, it is advisable to start immediately, because there is no time to lose. Anyway, you don't have to feel pressured, because you have plenty of time to finish the guided tour. Keep in mind that to get to the entrance of the magical citadel, you will have to take a bus or simply choose to hike to Machu Picchu.
Now, if you decided to take the classic Inca Trail, you won't directly arrive in Aguas Calientes. Those who want to immerse themselves in the beautiful 4-day journey usually arrive at IntiPunku and then start their tour of Machu Picchu.
3. TRAVEL LIGHT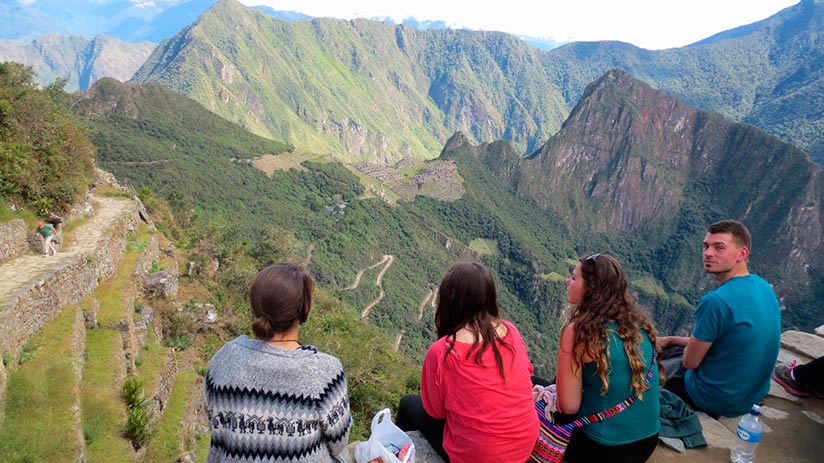 If you choose the option of trekking to Machu Picchu, a good tip would be to travel without too many things. Whether you have taken the bus or made a hike towards the entrance, you will have to think about traveling light, because, inside the archaeological complex, you will not be able to enter with too many things, they will also make your tour very uncomfortable. At the entrance you will notice that there are bathrooms, so we highly recommend using them before entering the complex; it is not common to leave the tour to use them, and you will not want to miss a single second of this incredible place.
4. GET A GUIDE
One of the most crucial things is that when you get to the entrance you have to be with a local guide, as they are obligatory to enter inside the Wonder of the World. Having a guide is the best way to know what you are seeing and where you are standing within the complex. Keep in mind that some operators or tourist agencies usually include the guides along with your Machu Picchu reservations. It is the guide who will make the difference on your tour, from explaining the different buildings to showing you the most important places within the citadel.
If you decide to opt for a hike to Machu Picchu, your guide will be with you all the time accompanying you. Whether on the Inca Trail or on an alternative route.
5. TAKE A DEEP BREATH AND MOVE ON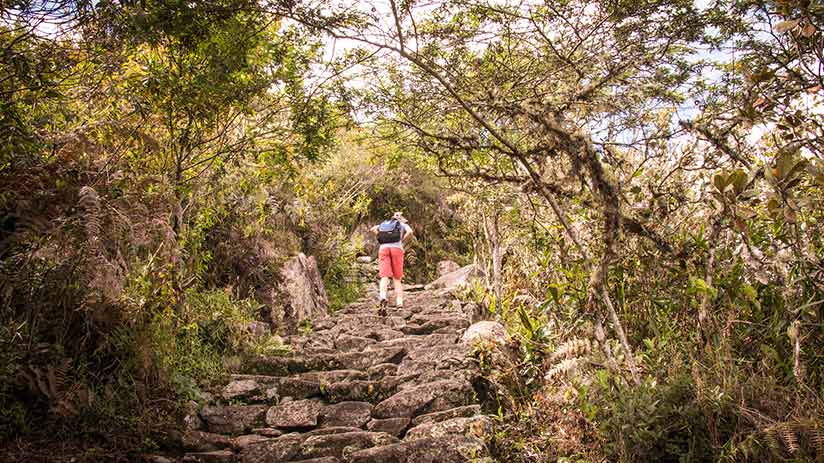 Since you will be on a hike to Machu Picchu, most likely you will not be able to leave the complex due to the state regulations corresponding to Machu Picchu. With your entrance, it is no longer possible to leave and enter the complex. So if you feel tired or the altitude sickness affects you, take your time and breathe. Rest a bit and take the tour again, the guides are very understanding and will help you with everything you need.
6. TAKE A COMPLEMENTARY HIKE
You can organize your Machu Picchu tour in several ways, whether you are for a single day or more. One of the best things to do is to take a complementary route to vary a little. The best views of the citadel will be obtained from hikes such as the Huayna Picchu mountain or Machu Picchu mountain. Walking to and from The Sun Gate in Machu Picchu is one of the most popular options within the complex.
7. TAKE A LOT OF PICTURES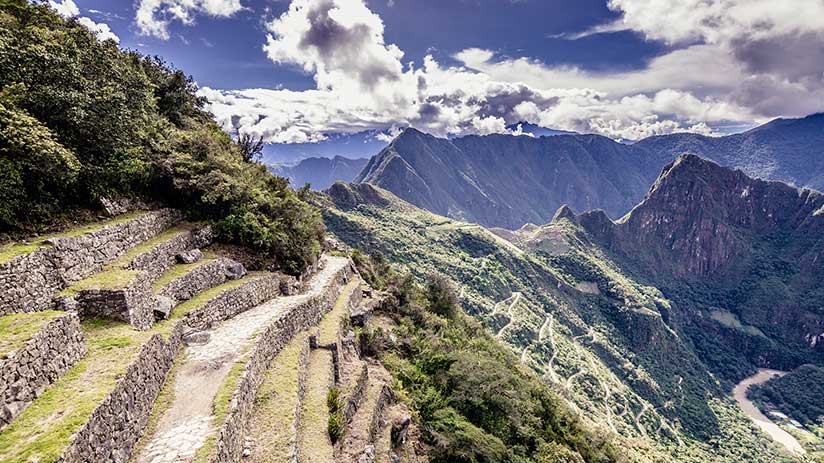 One of the last things to do is take lots of photos. Remember that you will be a single day inside the complex, so take the opportunity to take the best postcards of the place. The guides highly recommend which points are the best to take pro photos. But still, try to take advantage of the views with your own eyes and enjoy the moment. In case you have additional time you can take advantage of a Machu Picchu alternative and add postcards to your photo album.
"ALWAYS TAKE THE SCENIC ROAD"
We hope together with Machu Travel Peru to have been helpful with everything you need to know about hiking to Machu Picchu. You can discover with our advisors the many available options that exist to tour the complex.
---