While millions of people each year travel to exotic places, number constantly increasing, some would wonder why even take the risk to travel so far when you got everything you need at home? Or let's say, at least closer than South America. You most certainly will not be in danger to eventually like it and experience all the wonders the amazing country Peru has to offer.
First of all, Peru is a country with one of the greatest biodiversity worldwide. While you can experience the amazing ecosystem in the Amazon or the incredibly tasteful cuisine in Lima, especially the Andes are the perfect destination for adventure holidays in Peru. With the uncountable hiking trails that were once even used by the Incas themselves and passing by ancient Inca sites, every adventurers' heart will be satisfied. Starting with the most popular trek called the Inca Trail, its hidden dangers lay mainly in breathtaking surroundings, and a cultural slap by all the Inca ruins means walking on the original Inca Trail and finally arriving in the world's most famous Incan heritage: Machu Picchu Peru. But hold on, the Inca Trail is not the only trek that will lead you to this ancient citadel: Try out the Salkantay Trek if you dare to be mesmerized by snow-capped Andes mountain peaks. In addition, some of these tours feature flying over beautiful landscapes via zip lining. Other must-do treks for any adventure fan is hiking to Choquequirao and the Santa Cruz Trek.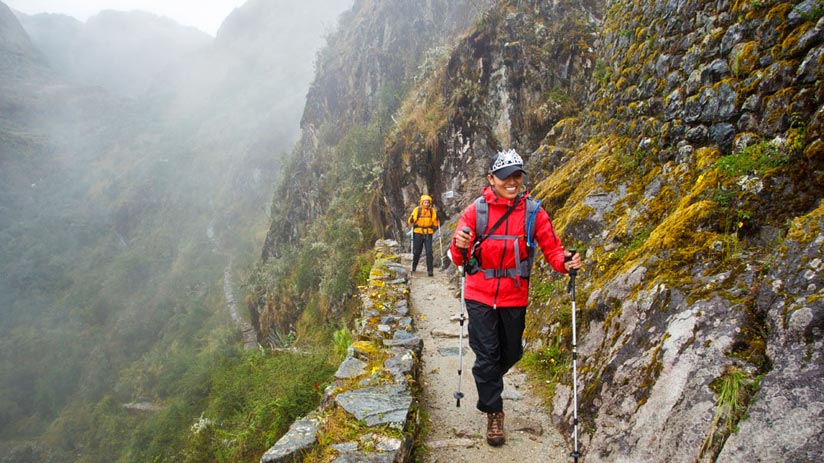 While you can find a lot of comments about the Choquequirao trek, being quite strenuous and difficult, you will be rewarded with a spectacular view of the Choquequirao ruins, which some say are even more incredible than Machu Picchu. This trek mostly takes 5 days and is definitely worth a try. The Santa Cruz Trek varies from 4 to 8 days and does require a certain level of fitness. While hiking through the Cordillera Blanca mountain range you will pass by beautiful lakes, hike up to 4,750 m and once finished, enjoy the spectacular scenery around you. But not only the Andes are a great destination for adventure lovers, cruising on the Amazon and explore its rich wildlife is definitely very risky if you are prone to be impressed by nature. From Manu National Park to Tambopata and Iquitos, there are plenty of options on how to spend your time there.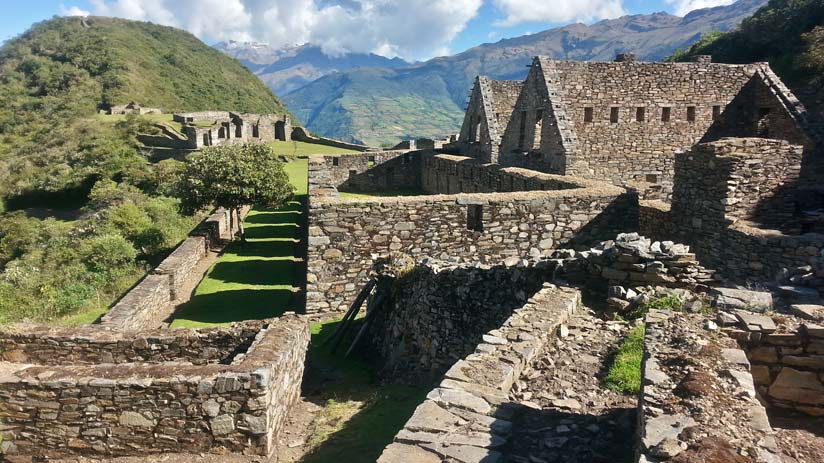 While apparently it is worth to think twice about coming to Peru, as for reasons mentioned above, what about spending your honeymoon in Peru? It seems that especially Machu Picchu is listed as a possible honeymoon destination. But why even go there if you can appreciate the thousands of photos on the Internet? Well, first of all, who does not wish to see one of the New Seven World Wonders live at least once in their life? Apart from that, for any hiking loving couple, it is the perfect destination. Not only can you do hikes to Machu Picchu, but there are even hikes at Machu Picchu: The Sun Gate, Inca Bridge and the mountains Huayna Picchu and Machu Picchu Mountain. Please note that for the two latter you need extra tickets which are subject to availability. Spend your Machu Picchu honeymoon at one of the beautiful hotels in Aguas Calientes, the village located at Machu Picchu, to have more time to take a look at the plenty of delicious restaurants and make a visit to the hot springs in Aguas Calientes or Santa Teresa.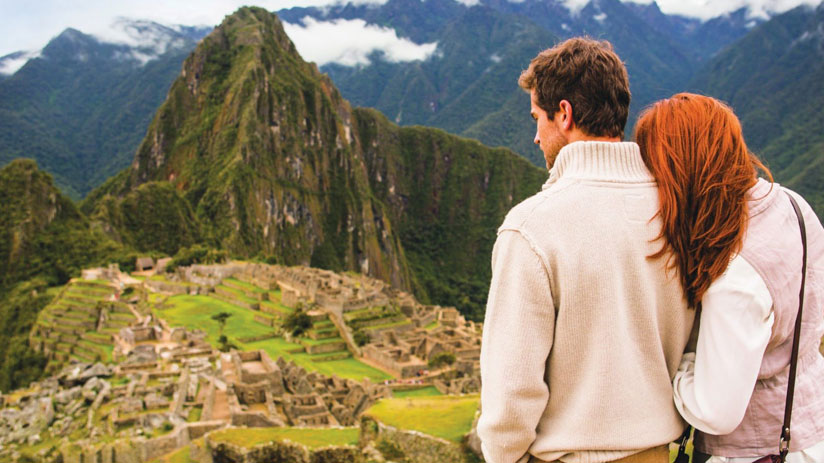 It is recommendable to have a special Machu Picchu itinerary so you can see all there is to see. As Machu Picchu is the top destination for holidays in Peru, almost each travel agency has it on its tour list. Options vary from visiting Machu Picchu Peru, in combination with a trek or go there by train without any hiking effort at all. Some even include visits to the above mentioned hot springs or tours around Cusco. Contact several agencies to see which one offers the service you desire and what it includes! If this all sounds too intriguing to you, you might want to look for something else.
Many of us are sometimes concerned about how to organize holidays with the whole family, the same occurs when planning holidays with pets. Any pet lover hates to leave their friend at home and prefers to take it along. Especially Peru is super difficult to travel to with a pet…right?
Well, actually there are quite a lot of pet-friendly places here. Especially the Barranco district of Lima allows long walks on the beach and many restaurants and café are welcoming to pets. There are also pet-friendly hotels, if you contact them they are happy to give you more information. Regarding tours in Peru, make sure to ask your travel agency about any pet-restrictions on treks or if it will be too strenuous for them. Especially when it comes to Machu Picchu Peru, there are some restrictions.
If any of what was mentioned in the article only causes you goosebumps and the sudden urge to experience all of the above, you might want to think about throwing all of your concerns and reasons why not to travel to Peru and Machu Picchu overboard and just make it your next holiday destination!
---