If you have plans to visit the wonder of the world, it is good to know that it is necessary to make reservations for the main services so that you can enjoy it without inconvenience. Normally, those who want to visit Machu Picchu, make a reservation several months in advance. Certain times of the year, thinking about a reservation is practically impossible, because all the tickets have been sold out. If you plan to travel soon, it may already be too late. For this reason, together with Machu Travel Peru, we want you to know everything about how to make Machu Picchu reservations without being late.
EVERYTHING YOU NEED TO KNOW TO MAKE MACHU PICCHU RESERVATIONS
TICKET RESERVATIONS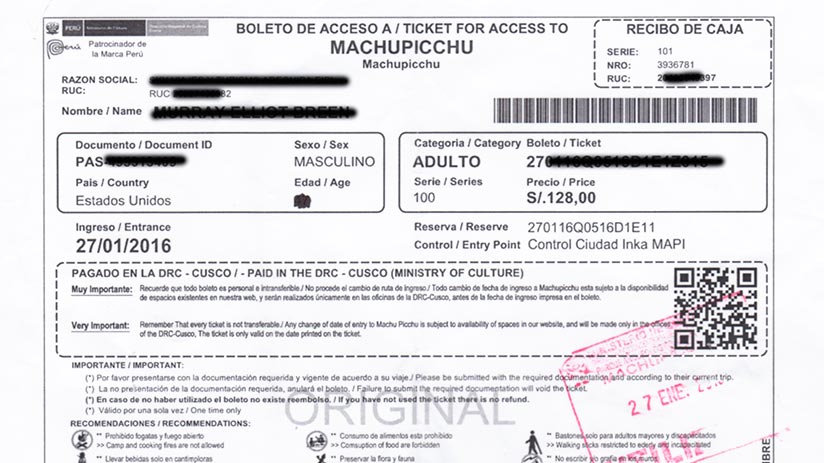 Commonly, to reserve the tickets to the citadel, it is recommended to do it about 6 months in advance. If you want to visit Machu Picchu for the next year, tickets regularly go on sale from October. It is during October and the following months that it is recommended to make the online reservation of your tickets. It is a fairly simple method and does not involve too much information other than your passport, identity card, and cards to make the payment. In case you want to skip these steps, you can always let a tour operator like us do everything for you. For us, it is a pleasure to help you with everything that involves your trip to Peru.
Depending on your budget and available time, we can make your trip a unique one. For many tourists, the best time to go to Machu Picchu is usually in the dry season, although you can enjoy the beautiful archaeological complex without problems throughout the year. If you make your Machu Picchu reservations early, you will not find major problems to enjoy one of the country's gems.
FLIGHT RESERVATION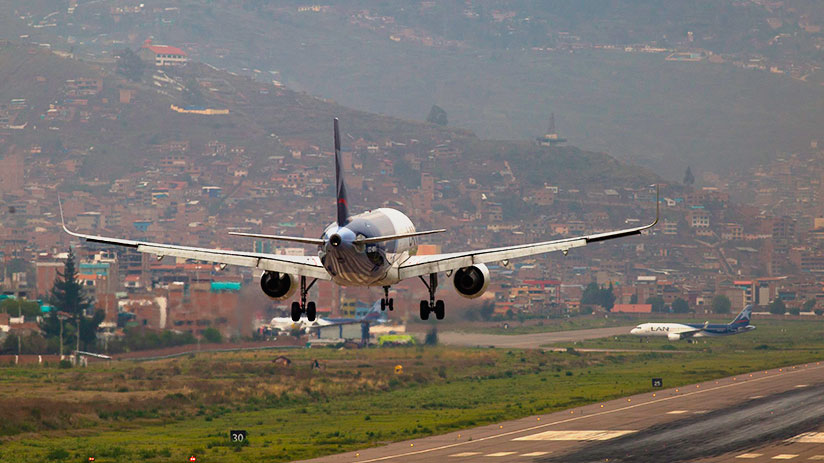 To get to Cusco -then to Machu Picchu-, you can do it from local flights that are regularly cheap depending on the season, time, offers, and the anticipation of the booking of your ticket. Making a ticket reservation 3-4 months in advance can save you a significant amount of money. As you see, to make the respective Machu Picchu reservations, it includes much more than just booking tickets.
If you wish something more practical, many of our Machu Picchu tours and other travel packages include domestic flights. This will make your task much easier and you will only have to worry about enjoying your vacation. For example, on our classic ANDEAN CROSSING tour, you will have an itinerary of 10 days and 9 nights where you will visit different destinations throughout the country that already include their national flights with an accordingly price.
ACCOMMODATIONS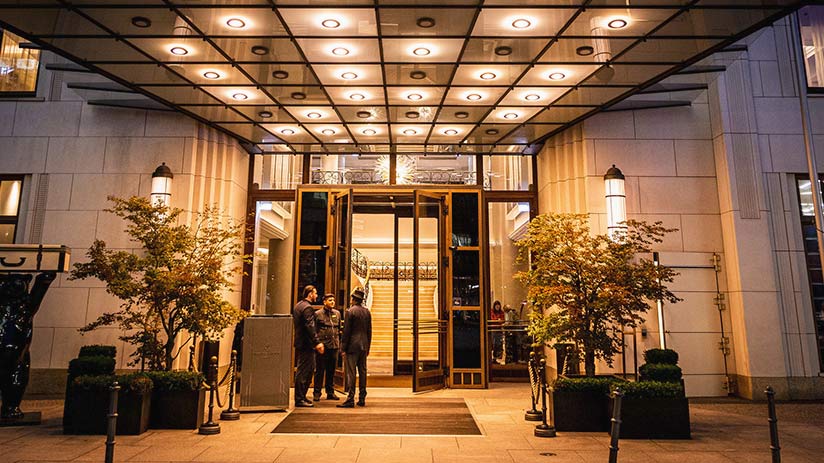 Within your Machu Picchu reservations, it is also necessary to think about where you are going to stay. After you arrive in Cusco and surroundings, our next priority would be to take you to your preferred accommodation. There is a wide range of national and international chain hotels that are recognized worldwide. Everything will depend on your taste, budget, and location. You can enjoy exclusive and luxurious hotels in Cusco to get to know and tour the ancient capital of the Inca Empire. There are also other much cheaper options for 3-star hotels that are habitually also good.
Keep in mind that Cusco is a high place and can cause the affliction known as altitude sickness. If this happens, you can choose other alternatives such as hotels near Machu Picchu, which are at a lower altitude than Cusco. The hotels around Aguas Calientes are usually incredible and have a theme very similar to that of the Inca citadel.
CUSCO – MACHU PICCHU TRANSPORT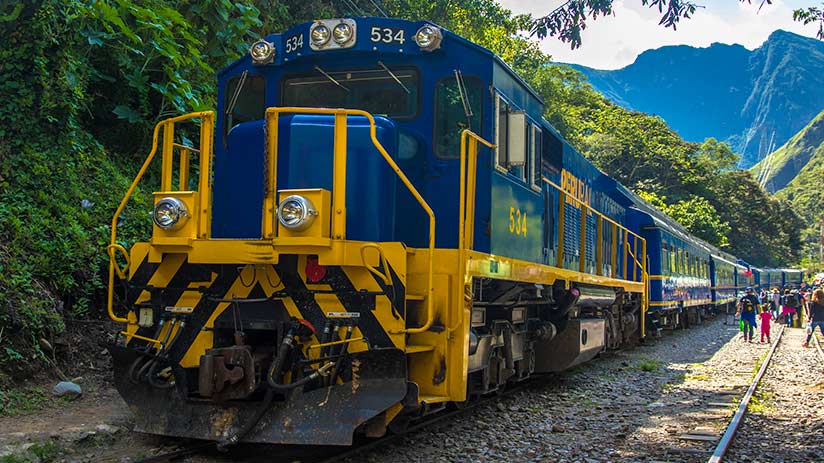 To get to the archaeological complex from Cusco (the main city), two main ways will take you nearby. The first is through a well-known hiking route called the Inca Trail, and the second, through a beautiful train trip. Both ways require a reservation of permits and tickets.
To take the Inca Trail route, the only way to reserve your entrance ticket is through an operator or certified agency. And it is recommended to do it about 6 months in advance because these permits usually get sold out very quickly (especially during the high season).
If you choose the train option, this will just leave you in the town of Aguas Calientes, then you will have to take a transport service to get to the entrance of Machu Picchu. Being able to book in advance also plays an important role in prices. But if you are looking for exclusive and luxurious options, you can book a trip at the Belmond Hiram Bingham, where you can enjoy the services and facilities of a 5-star hotel.
BOOK GUIDED TOURS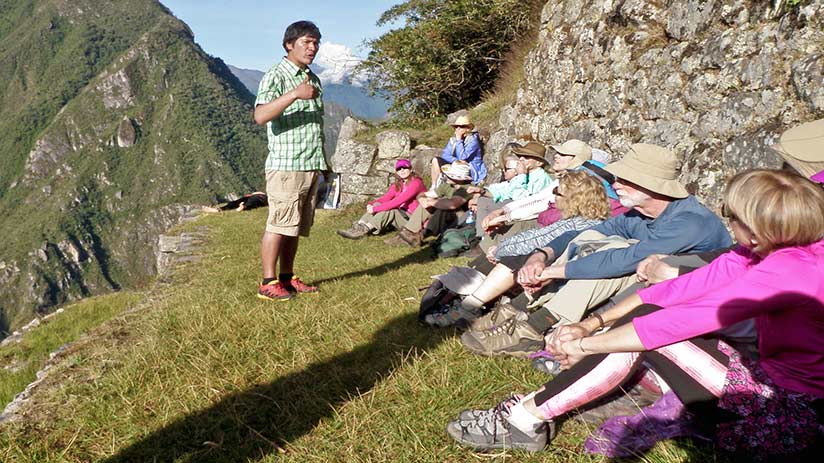 When you are already at the entrance of the citadel, you can start looking for a guide for your tour. These are usually differentiated by an identification card certified by official entities such as COLITUR AND AGOTUR. There are two ways to rent a guide, you can do it at the entrance of Machu Picchu or you will already have one in case you are in one of our many travel packages. It is one of the easiest options and you will not have to worry about your Machu Picchu tickets either.
"WHEREVER YOU GO BECOMES A PART OF YOU SOMEHOW"
We hope together with Machu Travel Peru to have helped with your reservations doubts. Remember that you can skip all these steps if you take one of our many tours. Or simply contact our advisors to start developing your trip to your personal needs.
---