The Inca citadel is considered one of the Wonders of the World and one of the top places to visit in Peru. So if you're thinking of visiting Machu Picchu, you should know that you are going to need Machu Picchu tickets purchased. Depending on the way you want your journey to be, the ticket will change its price. And these tickets have to be reserved in advance because they sell out very quickly. We can help you with that and much more. That's why Machu Travel Peru is ready to help you with anything according to your trip and tickets.
Everything about the purchase of the Machu Picchu tickets
THE WONDER OF THE WORLD
If you get the classical ticket or any other, you'll get to see the magical Inca city for a whole day. It's composed of more than 150 structures. There's also a lot of ruins around the Inca city and It remains a mystery how they were made. You can observe the famous Intihuatana, the temple of the sun and more beautiful places. Whether you plan to travel by train to Machu Picchu or the popular Inca Trail, you will have to get the Machu Picchu tickets. So don't miss this opportunity!
HOW DO I GET MACHU PICCHU TICKETS?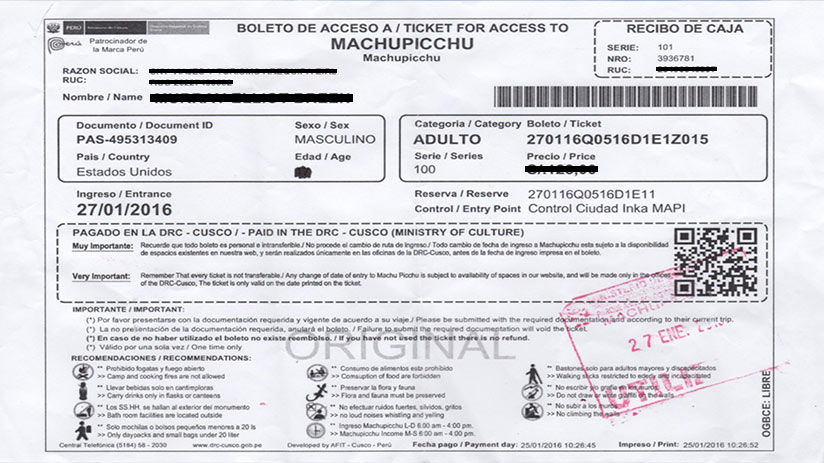 There are three main options where you can get your Machu Picchu tickets. To be honest, it is not an easy task, especially if you are planning on traveling during the high season. From June to September, it is highly recommendable to get your tickets well in advance, for at least three months early. In general, the best time to visit Machu Picchu will depend on you. But if you plan to go during the high season, it is better to book in advance. Even people from Peru take advantage of this opportunity, so you better get them early. The options to get them are the following:
ONLINE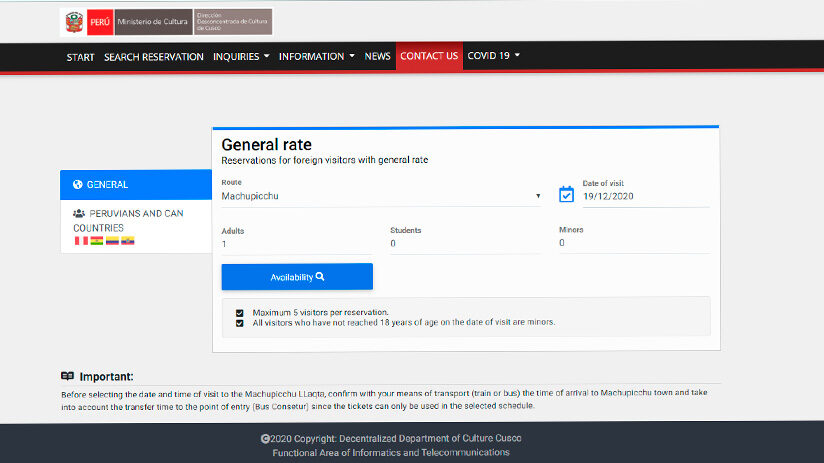 To get them online, you should go to the webpage www.machupicchu.gob.pe, which can be turned into the English language, so don't worry. The page can take a while to load, so be patient. The interface is pretty clear so just fill the forms with the data. Choose the date you want to go and check for the availability of the Machu Picchu tickets. After all of that, a list of different options will appear that will decide the outcome of the journey. You can choose from going to Machu Picchu only or have an extra tour like the Machu Picchu hike. Then it's only time to fill in your personal information, mail, and choose a payment method. Once everything's done you'll receive an email where the reservation code will appear so you can check-in for the marvelous adventure.
PERSONALLY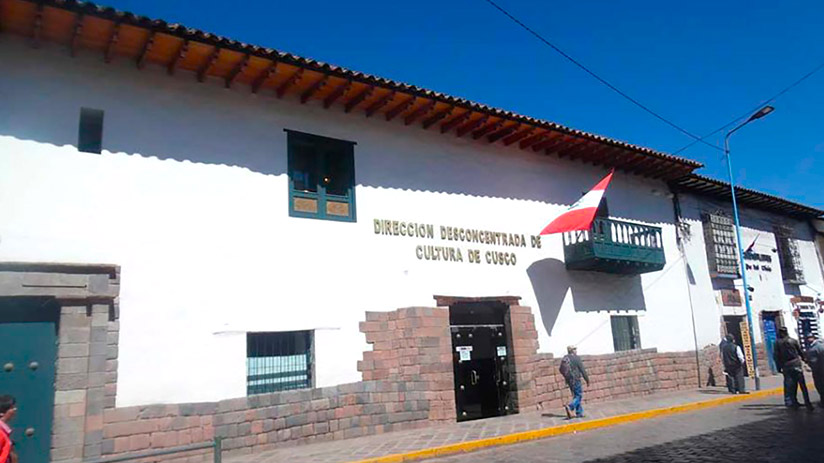 Machu Picchu tickets can be bought whether you are in Cusco or Aguas Calientes. If you are in Cusco, you can go to the Ministry of Culture to buy them. It opens from Mondays to Sundays. You should consider that Cusco's office will be the only place where you can buy them with a credit card or cash. Because in Aguas Calientes they only accept cash. The Machu Picchu cost varies on the ticket you decide to purchase. Also, if you decided to reserve your tickets online and choose cash as the payment method you don't necessarily have to be in Cusco or Aguas Calientes. There is always a "Banco de la Nación" where you can pay it.
VIA TOUR OPERATOR
Another option to obtain the Machu Picchu tickets is by getting them in advance through a travel agency (like Machu Travel Peru), which will get the entrance ticket for you. If you are planning a trip to Machu Picchu, this is the easiest way to get them. So if you are interested in this choice, be sure to check out the different tour packages that Machu Travel Peru offers.
TYPES OF TICKETS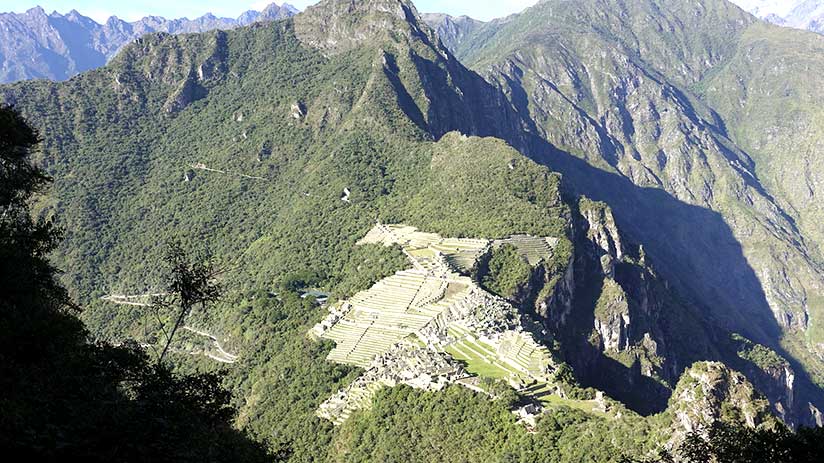 Different types of tickets are available depending on which part of the Machu Picchu map you plan to visit. From simple tours to more complete ones. Depending on the kind of experience you want and your available time, you will be able to choose among these type of tickets:
Machu Picchu ticket: This provides the entrance to Machu Picchu, that is, the main ruins, terraces, and temples that you see in the typical photos. It does not provide entry to climb any of the mountain peaks, including Machu Picchu or Huayna Picchu mountain. It is the classic ticket with which you can enjoy a guided tour of the citadel.
Machu Picchu: + Huayna Picchu: This ticket provides entry to the shortest and busiest peak of the archaeological complex. The Huayna Picchu trek is a quite popular trek within the wonder. There you will have panoramic views of the entire Inca citadel. Keep in mind that there are only 400 tickets per day available, so you have to make sure you get them fast. And there are only two shifts to enjoy the walk, at 7-8 AM or the 10-11 AM shift.
Machu Picchu: + Machu Picchu mountain: This ticket provides you with the opportunity to climb Machu Picchu Mountain. Among the different Machu Picchu facts to know, this is the highest mountain in the complex, reaching about 10,111 feet high. The mountain is not usually as crowded as Huayna Picchu, as it has no ruins and is a long climb. Despite this, viewing rewards are indescribable. Don't miss out on anything.
Additionally, there is another ticket that allows you to visit the site museum with relics found in the excavations of the place. In general, these are all the tickets that you'll need when going to any Machu Picchu tours.
TICKET FOR THE MUSEUM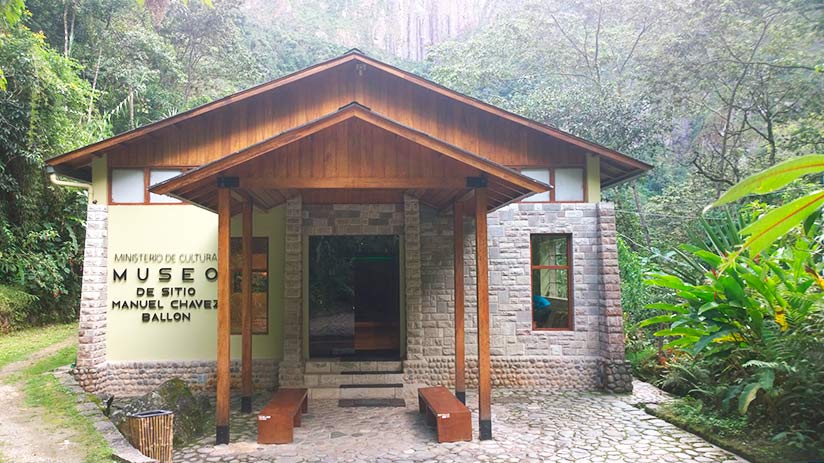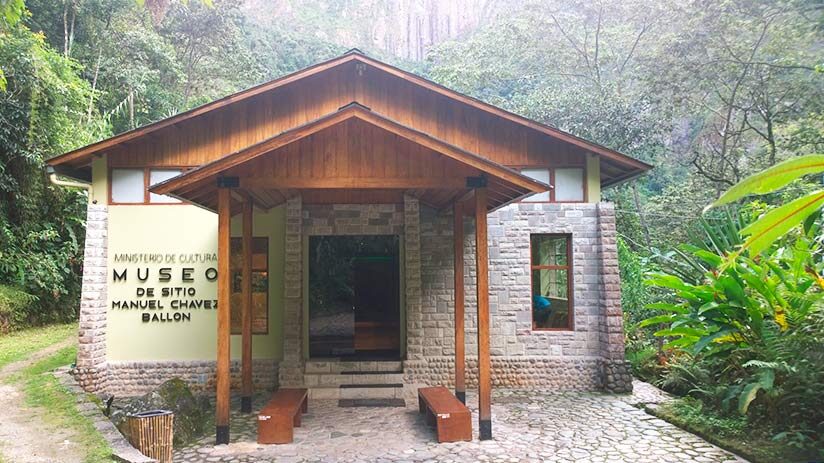 Another not so well known option is to be able to enter the Machu Picchu Site Museum. Inside you will be able to appreciate a collection of ceramic remains, metals, construction tools, lithic remains, and other instruments that the Incas used in Machu Picchu. The Museum is located right in the middle of the road that connects Machu Picchu with the town of Aguas Calientes. About a 20-minute walk from the town. The different Inca objects on display were found in the excavations of Machu Picchu. The ticket also allows you a visit to the beautiful botanical garden that is located right next door.
BOOK IN ADVANCE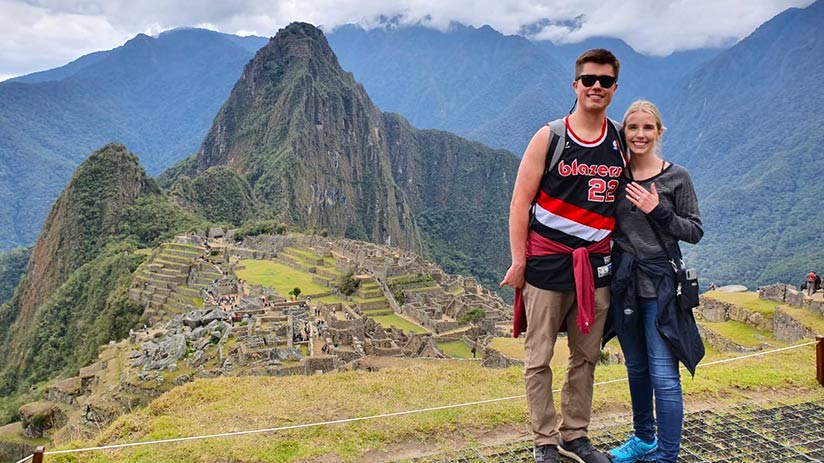 All Machu Picchu tickets have limited availability throughout the whole year. So, don't trust that you'll get them one day before the tour. In case you are planning on visiting the country with family or friends, you should book a tour with us. We'll make things easier for you. That way, you won't have to bother with all of the extra details buying a ticket can cause. Hence, you'll only concentrate on having a great time and seeing all the beautiful things Peru has to offer. Whatever you choose to do, we hope you have a great time enjoying the different tours in Peru.
"DARE TO LIVE THE LIFE YOU'VE ALWAYS WANTED."
We hope together with Machu Travel Peru to have been helpful. Remember that you can enjoy Machu Picchu throughout the year. But it is always a good idea to start organizing your visit and buying tickets a few months in advance. If you want to know more about the guided tours to the Inca citadel, you can consult with our advisors. They will be more than happy to help you with your next trip.
---