The Inca citadel is considered one of the Wonders of the World and one of the top places to visit in Peru. The Machu Picchu tickets are the main way to enter the popular Inca citadel. If you dream of visiting the most popular Wonder of the World in America, we recommend that you pay attention. Whether you want to know how, when, and where to buy Machu Picchu tickets, we will tell you everything. So if you're thinking of visiting Machu Picchu, you should know that you are going to need Machu Picchu tickets purchased. Depending on the way you want your journey to be, the ticket will change its price. And these tickets have to be reserved in advance because they sell out very quickly. That's why Machu Travel Peru is ready to help you with anything according to your trip and tickets.
Everything you need to know about the Machu Picchu tickets in 2021
THE WONDER OF THE WORLD
If you get the classical ticket or any other, you'll get to see the magical Inca city for a whole day. It's composed of more than 150 structures. There's also a lot of ruins around the Inca citadel and It remains a mystery how they were made. You can observe the famous Intihuatana, the temple of the sun, and other no less beautiful places. The beautiful lost city of the Incas is usually one of the landmarks for any of the travelers looking to travel to Peru. It is an unprecedented sight that will give you a glimpse of this enchanting Ancient Empire. Delve into the Andean culture and know everything it has to offer. Whether you plan to travel by train to Machu Picchu or the popular Inca Trail, you will have to get the Machu Picchu tickets. So don't miss this opportunity!
HOW DO I GET MACHU PICCHU TICKETS?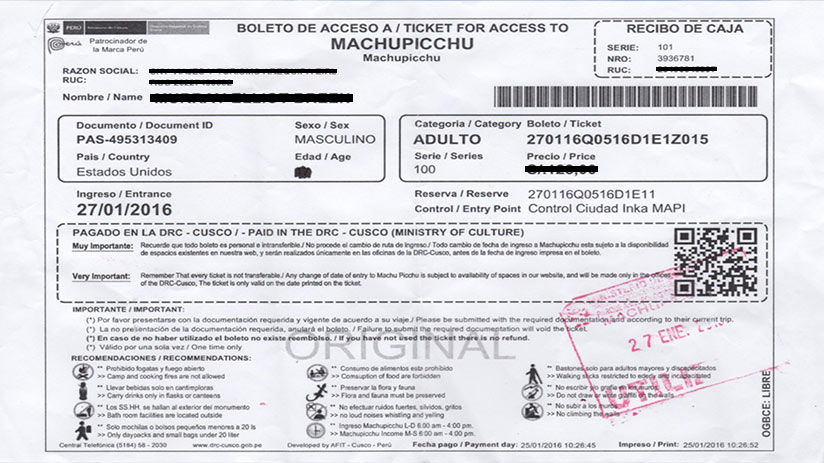 There are three main options where you can get your Machu Picchu tickets. To be honest, it is not an easy task, especially if you are planning on traveling during the high season. From June to September, it is highly recommendable to get your tickets well in advance, for at least three months early. In general, the best time to visit Machu Picchu will depend on you. But if you plan to go during the high season, it is better to book in advance. Even people from Peru take advantage of this opportunity, so you better get them early. The options to get them are the following:
ONLINE
To get them online, you should go to the webpage https://machupicchu.gob.pe/, which can be turned into the English language, so don't worry. The page can take a while to load, so be patient. The interface is pretty clear so just fill the forms with the data. Choose the date you want to go and check for the availability of the Machu Picchu tickets. After all of that, a list of different options will appear that will decide the outcome of the journey. You can choose from going to Machu Picchu only or have an extra tour like a Huayna Picchu trek. Then it's only time to fill in your personal information, mail, and choose a payment method. Once everything's done you'll receive an email where the reservation code will appear so you can check-in for the marvelous adventure.
Once your purchase is complete, you will receive an email. This email includes a reservation number. Within the page of the Ministry of Culture, you will have to click on the Check-In button. There you will have to enter your reservation number. And that's it, from that page you can print and save your tickets. You can also complete the payment if you have not already done so. Don't forget to keep these tickets in a safe place until it's time for your visit!
PERSONALLY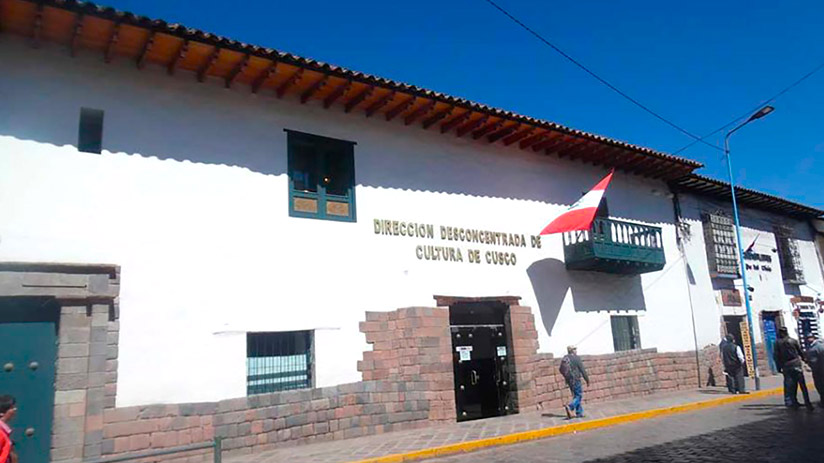 Machu Picchu tickets can be bought whether you are in Cusco or Aguas Calientes. If you are in Cusco, you can go to the Ministry of Culture to buy them. It opens from Mondays to Sundays. You should consider that Cusco's office will be the only place where you can buy them with a credit card or cash. Because in Aguas Calientes they only accept cash. The Machu Picchu trip cost varies on the ticket you decide to purchase. Also, if you decide to reserve your tickets online and choose cash as the payment method you don't necessarily have to be in Cusco or Aguas Calientes. There is always a "Banco de la Nación" where you can pay for it.
Although it is true that to book in Cusco in a personal way does not present a problem, it is not recommended. Keep in mind that Machu Picchu tickets can sell out without notice. Also, there is no real guarantee that there will be tickets available the day you want to go. And this is most true during the peak tourist season. So to avoid a problem, it is better to book your ticket in advance.
VIA TOUR OPERATOR
Another option to obtain the Machu Picchu tickets is by getting them in advance through a travel agency (like Machu Travel Peru), which will get the entrance ticket for you. If you are planning a trip to Machu Picchu, this is the easiest way to get them. So if you are interested in this choice, be sure to check out the different tour packages that Machu Travel Peru offers.
TYPES OF TICKETS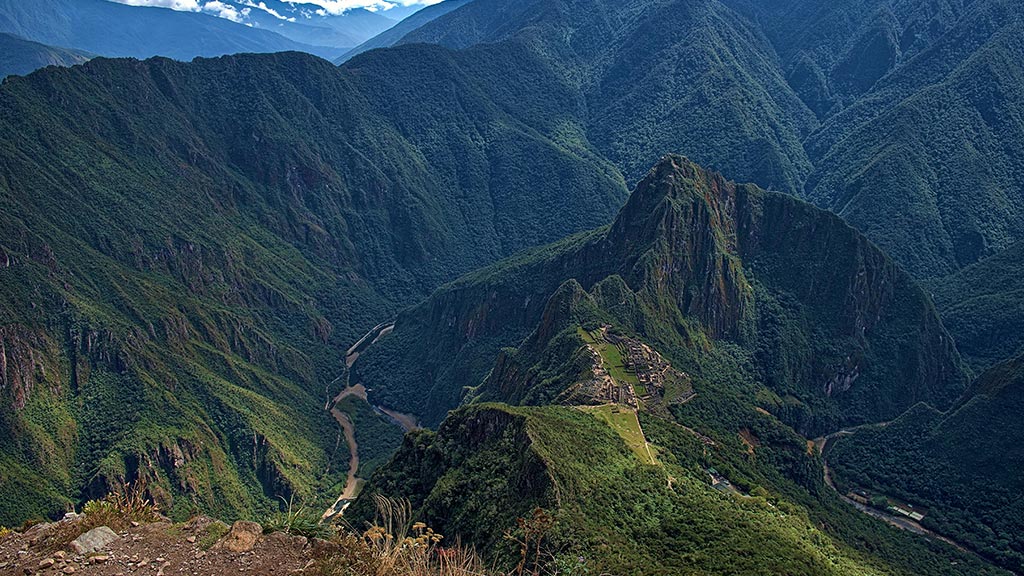 Different types of tickets are available depending on which part of the Machu Picchu map you plan to visit. From simple tours to more complete ones. Please note that with the new regulations imposed during the year 2021, there are four new tickets required to enjoy a guided tour. These four circuits provide the possibility of a tailor-made tour without physically overexerting yourself in the process. Depending on the kind of experience you want and your available time, you will be able to choose among these types of tickets:
LLAQTA MACHU PICCHU
WHAT INCLUDES?
This provides the entrance to Machu Picchu, but you can only go through circuits number 1, 2, and 3.
Circuit number 2 is the longest of all and the ideal route to know the meaning of Machu Picchu.
Each of the circuits allows a route through different sectors and areas of the complex.
It does not provide entry to climb any of the mountain peaks, including Machu Picchu or Huayna Picchu mountain.
It is the classic ticket with which you can enjoy a guided tour of the citadel.
SCHEDULE
Please note that there are only 2500 tickets per day available.
The entries are divided into nine shifts available to check within the government page.
Each morning shift or group has 200 entries while the afternoon shifts have 400 entries each.
The first shift is between 06:00 a.m. to 07:00 a.m.
While the last shift is from 2:00 p.m. to 3:00 p.m.
Taking into account that the maximum stay in Machu Picchu is 4 hours, you can enjoy the circuits with the greatest tranquility.
The longest circuit of all is the number 1 with an approximate duration of 3 hours from the entrance to the exit.
CIRCUIT NUMBER 4 + WAYNA PICCHU
WHAT INCLUDES?
A visit to Machu Picchu through circuit number 4, which is the low short circuit of the Inca citadel.
This ticket provides entry to one of the shortest and most popular treks in the archaeological complex, Huayna Picchu.
The Huayna Picchu trek is a quite popular trek within the citadel. There you will have panoramic views of the entire Inca citadel.
A visit to the Temple of the Moon.
SCHEDULE
Keep in mind that there are only 200 tickets per day available, so you have to make sure you get them fast.
There are also 4 groups or main shifts to go.
The first group goes from 6 AM to 7 AM.
The second group goes from 8 AM to 9 AM.
And the third group goes from 10 AM to 11 AM.
While the fourth group goes from 12:00 to 13:00 hours.
MACHU PICCHU MOUNTAIN + CIRCUIT NUMBER 3
WHAT INCLUDES?
A visit to the archaeological complex of Machu Picchu through circuit number 3.
This ticket provides you with the opportunity to climb Machu Picchu Mountain.
Among the different Machu Picchu facts to know, this is the highest mountain in the complex, reaching about 10,111 feet high.
The mountain is not usually as crowded as Huayna Picchu, as it has no ruins around and is a long climb. Despite this, the views it offers are indescribable.
It is the only ticket that offers the possibility of re-entry to the complex. One of the best alternatives to Machu Picchu.
SCHEDULE
Keep in mind there are only 400 tickets per day.
Keep in mind that depending on your schedule, you will first enter the Machu Picchu Mountain trek and then enjoy the short circuit of the citadel.
You could enjoy this alternative in 2 different shifts.
The first shift goes from 06:00 to 07:00 AM.
The second shift goes from 08:00 to 09:00 AM.
CIRCUIT NUMBER 4 + HUCHUYPICCHU MOUNTAIN
WHAT INCLUDES?
A visit to the archaeological complex of Machu Picchu through circuit number 4.
This ticket provides you with the opportunity to climb Huchuy Picchu mountain.
Depending on your physical condition, the walk does not last more than 45 to 60 minutes in length.
SCHEDULE
Keep in mind there are only 200 tickets per day.
You can enjoy this alternative in 9 different turns.
The first shift goes from 06:00 AM to 07:00 AM.
While the last shift goes from 2:00 to 3:00 PM.
Additionally, there is another ticket that allows you to visit the site museum with relics found in the excavations of the place. In general, these are all the tickets that you'll need when going on any Machu Picchu tours.
SITE MUSEUM TICKET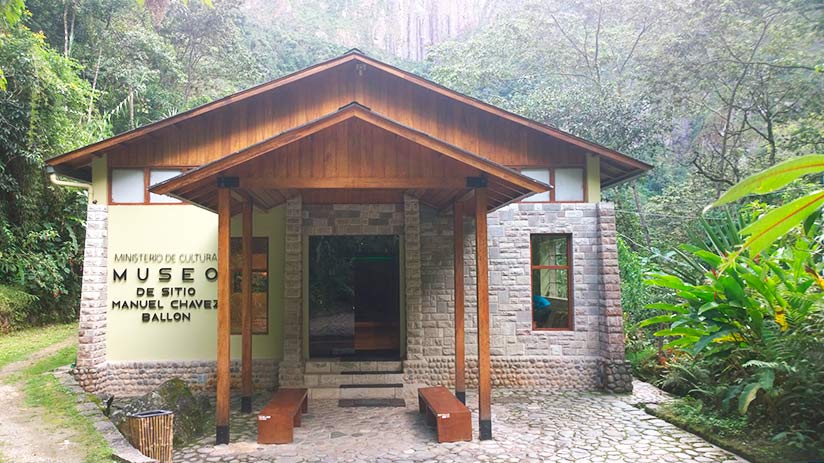 WHAT INCLUDES?
A visit to the Machu Picchu Site Museum. Also known as Casa Concha.
Tour of the varied collection of ceramic remains, metals, construction tools, lithic remains, and other instruments that the Incas used in Machu Picchu.
SCHEDULE
The Site Museum is open only from Monday to Saturday.
Hours are from 9 AM to 5 PM.
Please note that the museum is not available on Sundays.
THE PRIZE OF TICKETS
Ticket Type to Machu Picchu

Foreign
Andean Community (Colombia, Bolivia, Ecuador) and Peruvians
Adults
Students
Kids
Adults
Students
Kids
Llaqta Machu Picchu
S / 152
S / 77
S / 70
S / 64
S / 32
S / 32
Circuit 4 + Huayna Picchu
S / 200
S / 125
S / 118
S / 112
S / 80
S / 80
Machu Picchu Mountain + Circuit 3
S / 200
S / 125
S / 118
S / 112
S / 80
S / 80
Circuit 4 + Huchuy Picchu
S / 152
S / 77
S / 70
S / 64
S / 32
S / 32
Machu Picchu Site Museum
Admission cost: 7.00 USD during the hours (8 am – 12 pm) Free entry during the hours (12 pm – 16 pm)
Ticket prices are referential
The prices of the Machu Picchu tickets may vary depending on whether you are looking for a discount as a student, as a minor, or if you come from abroad. In addition, the price may change if you are looking to accompany your guided tour with a hike through Huayna Picchu or Machu Picchu mountain.
HOW TO BUY TICKETS
If you were wondering how to get to Machu Picchu, then you must first get your tickets. Buying the Machu Picchu tickets is incredibly easy. You can purchase any of the tickets to Machu Picchu with your main IDs. Like your passport and valid identity document. Whether you plan to do it in person, through a tourism agency, or online. One of the advantages of getting the Machu Picchu tickets is that there are several discounts available. Besides, there are discounts for minors, for university students, and for those who belong to the Andean community.
You can buy your ticket to Machu Picchu the following year through a reservation. This can be done through online purchases. It is one of the best ways to book your Machu Picchu tickets for next year in advance. You will only have to wait until December of the corresponding year for the tickets to be sent to your email. This is one of the safest ways to get your tickets in advance so you don't miss out on a wonderful tour.
Keep in mind that even if you are looking to enjoy the Inca Trail to Machu Picchu, you will have to book well in advance. Since there are usually not so many permits per day and they tend to run out very quickly. There are many alternatives to the popular Inca Trail, some of them with exclusive and luxury options. If you have the opportunity to enjoy this opportunity, we highly recommend that you do so.
BOOK IN ADVANCE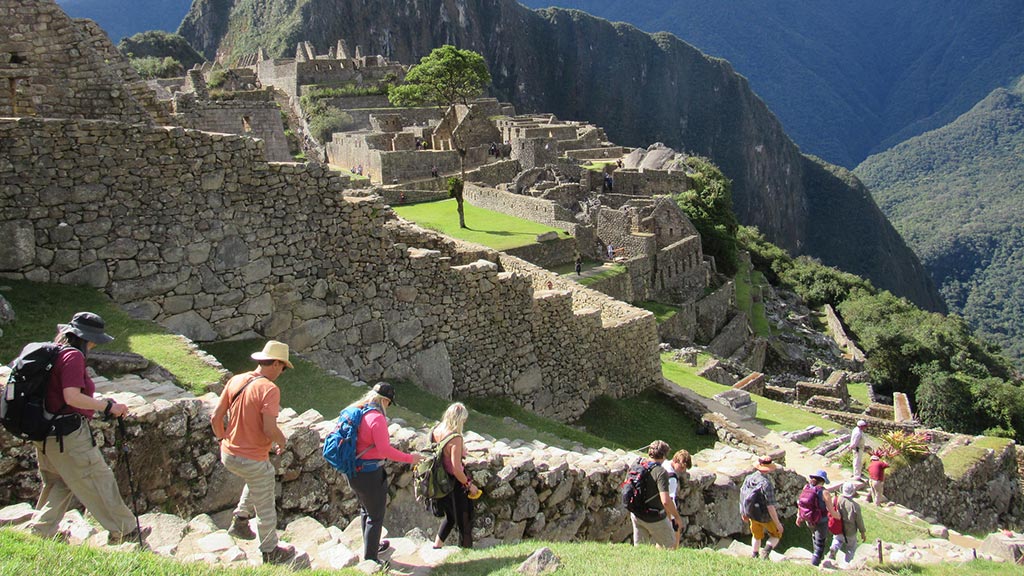 All Machu Picchu tickets have limited availability throughout the whole year. So, don't trust that you'll get them one day before the tour. In case you are planning on visiting the country with family or friends, you should book a tour with us. We'll make things easier for you. That way, you won't have to bother with all of the extra details buying a ticket can cause. Hence, you'll only concentrate on having a great time and seeing all the beautiful things Peru has to offer. Whatever you choose to do, we hope you have a great time enjoying the different tours in Peru.
BOOKING FOR THE MACHU PICCHU COMPLEX
TICKET RESERVATIONS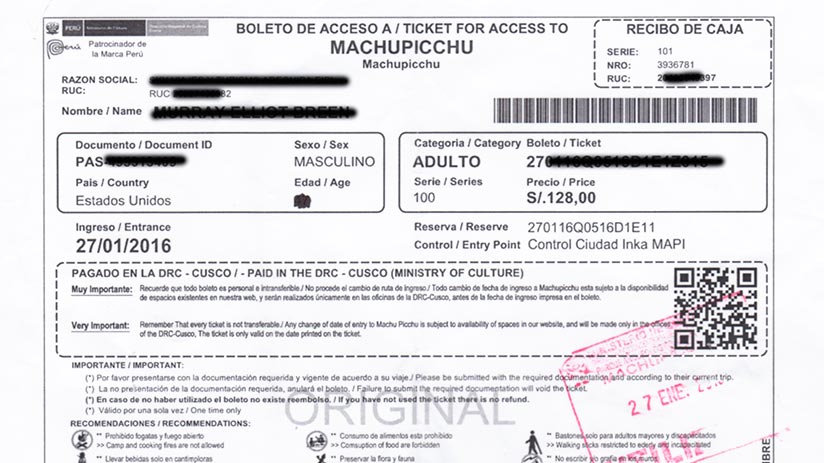 Commonly, to reserve the tickets to the citadel, it is recommended to do it about 6 months in advance. If you want to visit Machu Picchu for the next year, tickets regularly go on sale from October. It is during October and the following months that it is recommended to make the online reservation of your tickets. It is a fairly simple method and does not involve too much information other than your passport, identity card, and cards to make the payment. In case you want to skip these steps, you can always let a tour operator like us do everything for you. For us, it is a pleasure to help you with everything that involves your trip to Peru.
Depending on your budget and available time, we can make your trip a unique one. For many tourists, the best time to go to Machu Picchu is usually in the dry season, although you can enjoy the beautiful archaeological complex without problems throughout the year. If you make your Machu Picchu reservations early, you will not find major problems enjoying one of the country's gems.
FLIGHT RESERVATION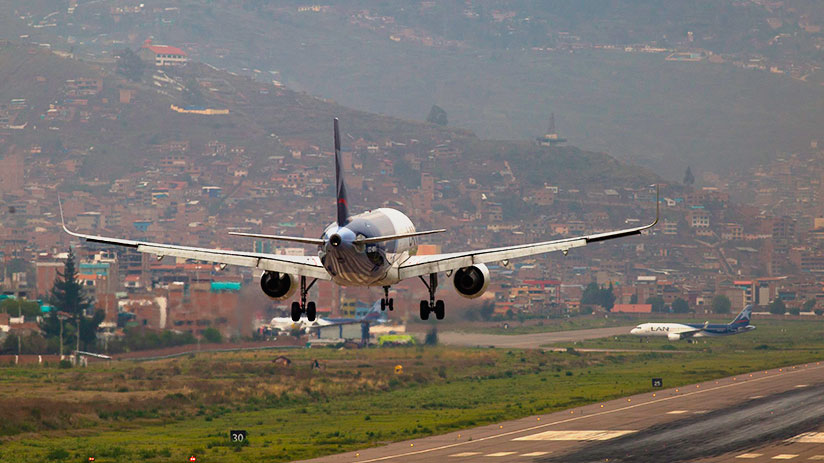 To get to Cusco -then to Machu Picchu-, you can do it from local flights that are regularly cheap depending on the season, time, offers, and the anticipation of the booking of your ticket. Making a ticket reservation 3-4 months in advance can save you a significant amount of money. As you see, to make the respective Machu Picchu reservations, it includes much more than just booking tickets.
If you wish for something more practical, many of our Machu Picchu tours and other travel packages include domestic flights. This will make your task much easier and you will only have to worry about enjoying your vacation. For example, on our classic ANDEAN CROSSING tour, you will have an itinerary of 10 days and 9 nights where you will visit different destinations throughout the country that already include their national flights with an accordingly price.
ACCOMMODATIONS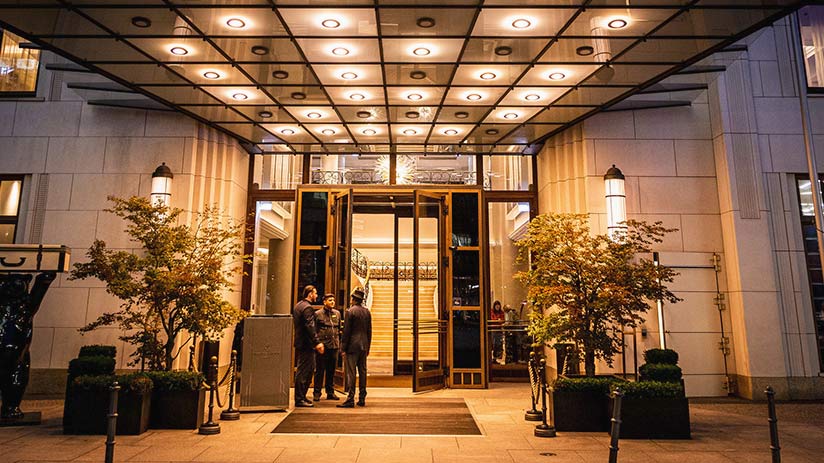 Within your Machu Picchu reservations, it is also necessary to think about where you are going to stay. After you arrive in Cusco and its surroundings, our next priority would be to take you to your preferred accommodation. There is a wide range of national and international chain hotels that are recognized worldwide. Everything will depend on your taste, budget, and location. You can enjoy exclusive and luxurious hotels in Cusco to get to know and tour the ancient capital of the Inca Empire. There are also other much cheaper options for 3-star hotels that are habitually also good.
Keep in mind that Cusco is a high place and can cause the affliction known as altitude sickness. If this happens, you can choose other alternatives such as hotels near Machu Picchu, which are at a lower altitude than Cusco. The hotels around Aguas Calientes are usually incredible and have a theme very similar to that of the Inca citadel.
CUSCO – MACHU PICCHU TRANSPORT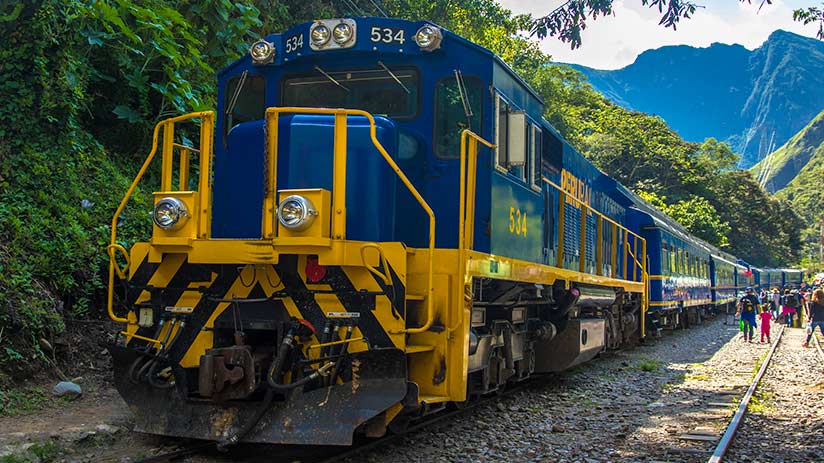 To get to the archaeological complex, two main ways will take you nearby. The first is through a well-known hiking route called the Inca Trail, and the second, through a beautiful train trip. Both ways require a reservation of permits and tickets.
To take the Inca Trail route, the only way to reserve your entrance ticket is through an operator or certified agency. And it is recommended that you do it about 6 months in advance because these permits usually get sold out very quickly (especially in the high tourism season).
If you choose the train option, this will just leave you in the town of Aguas Calientes, then you will have to take a transport service to get to the entrance of Machu Picchu. Being able to book in advance also plays an important role in prices. But if you are looking for exclusive and luxurious options, you can book a trip at the Belmond Hiram Bingham, where you can enjoy the services and facilities of a 5-star hotel.
BOOK GUIDED TOURS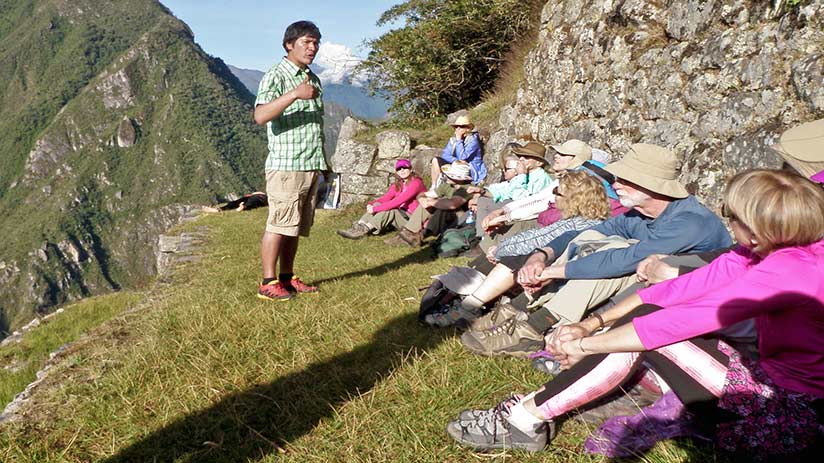 When you are already at the entrance of the citadel, you can start looking for a guide for your tour. The guides are usually differentiated by an identification card certified by official entities such as COLITUR AND AGOTUR. There are two ways to rent a guide, you can do it at the entrance of Machu Picchu or you will already have one in case you are in one of our many travel packages. It is one of the easiest options and you will not have to worry about your Machu Picchu tickets either.
FREQUENTLY ASKED QUESTIONS
Can you visit Machu Picchu with your children?
Yes, of course, you can! The archaeological complex and all its attractions are available for both children and adults. The only exception is the mountain of Huayna Picchu, where only people over 12 can undertake it.
The Machu Picchu Mountain is a better option to go with children. This mountain is available for all ages. Furthermore, it is a much less steep hike and full of beautiful scenery.
Another great option is the Machu Picchu site museum, a good alternative to go with children. Apart from the display of the objects found in the complex, there is a beautiful botanical garden and a butterfly garden. Both are very attractive to children. Being able to know what is Machu Picchu is a great way to entertain the children with a little history.
What is the fastest ticket sold out?
One of the tickets that run out the fastest is the one for Machu Picchu + Huayna Picchu. This is because there are only about 400 spaces available per day. It is recommended that you book it about 6 months in advance if you are looking to enjoy this walk. Especially if you plan to travel during peak tourist season.
Is the Huayna Picchu mountain or the Machu Picchu mountain better?
The Huayna Picchu hike is, without a doubt, one of the best hikes in the world. It is much more popular due to the Inca landscapes and temples available, such as the Temple of the Moon. However, both hikes offer exceptional hikes and views of the citadel and its surroundings.
If you are traveling with children, Machu Picchu mountain may be the best option. But if you are looking for an adventurous alternative, the Huayna Picchu mountain is the best option.
What do I need to travel to Machu Picchu?
First of all, you will need the Machu Picchu tickets. But also, your passport or valid identity document is necessary. Make sure your documents are valid until the date of your visit to Machu Picchu. Since at the entrance door they will verify that your document matches the information provided on your tickets.
What is the best way to buy tickets?
Although there are a few ways to get your tickets to the citadel, we recommend doing it online. It is one of the best ways to ensure that you will have a place in this magical adventure. Besides, it's one of the safest ways to book your tickets in advance. And if you don't like to go through all the steps, you can choose to buy them with a tourism agency or a qualified tour operator.
What is the best time to visit Machu Picchu?
The Inca citadel of Machu Picchu is open every day of the year, from 6 AM to 5 PM. Any time is ideal to go and visit this wonderful archaeological complex. But generally, traveling is recommended during the dry season. Since you will have clear skies and good weather during your visit. The only downside is that the dry season usually coincides with the high tourist season. So you will have to book in advance.
Regarding the schedule, keep in mind that the citadel is about 4 hours away from Cusco. So it is convenient to have tickets with shifts between 9 AM to 10 AM or more. But if you are lucky enough to stay in Aguas Calientes, you can enter from 6 AM. Most tourists choose to visit the citadel very early. So in the evenings, you will find a lot fewer people in the queues. But, any time is ideal to know the different Machu Picchu facts.
"BUY THE TICKET, TAKE THE RIDE."
We hope together with Machu Travel Peru to have been helpful. Remember that you can enjoy Machu Picchu throughout the year. But it is always a good idea to start organizing your visit and buying Machu Picchu tickets a few months in advance. If you want to know more about the guided tours to the Inca citadel, you can consult with our advisors. They will be more than happy to help you with your next trip.
---