It is a dream of most people to travel the world and see new and interesting things. Traveling can do all this for you, expand your mind teach you about different cultures. Traveling to South America is no different. South America is a mystery to most people and it has only been over the past decade that the interest in the continent has sparked. One of the most popular countries in the region is Peru, for many reasons this is true, but what most people want to see in the Andean country is Machu Picchu. The Inca site has recently been voted one of the Seven New Wonders of the World and rightly so. Most of you will want to travel there and you most of you will want to travel by train. So how do you get Machu Picchu train tickets you may ask?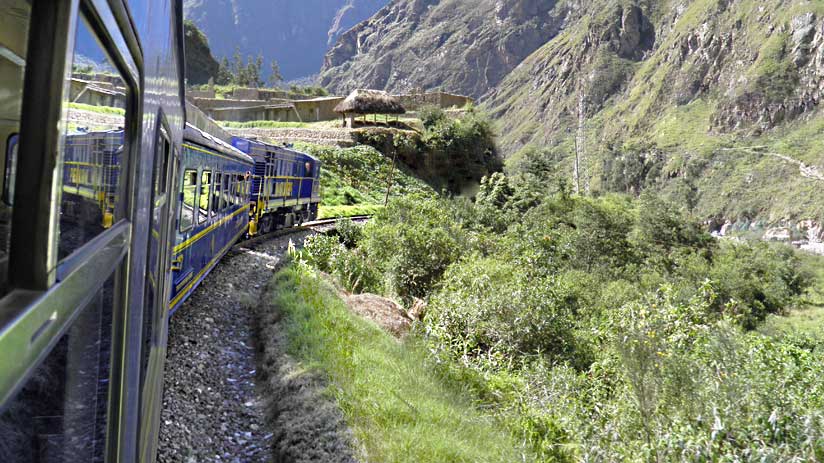 Machu Picchu train tickets are obtained in many different ways. Once you decide on what train from Cusco to Machu Picchu you want, you can go onto the website of the train company and purchase your tickets with your credit card. This way you have secured your seat and you will receive your ticket from the company. You will also need to purchase your bus ticket to Machu Picchu from Aguas Calientes, your entrance ticket to the site from the Peruvian Government website this all needs to be purchased as well as you will need to find a guide as you are not allowed to enter Machu Picchu without one. This will save you some money but not time, as some of these websites are complicated to manage.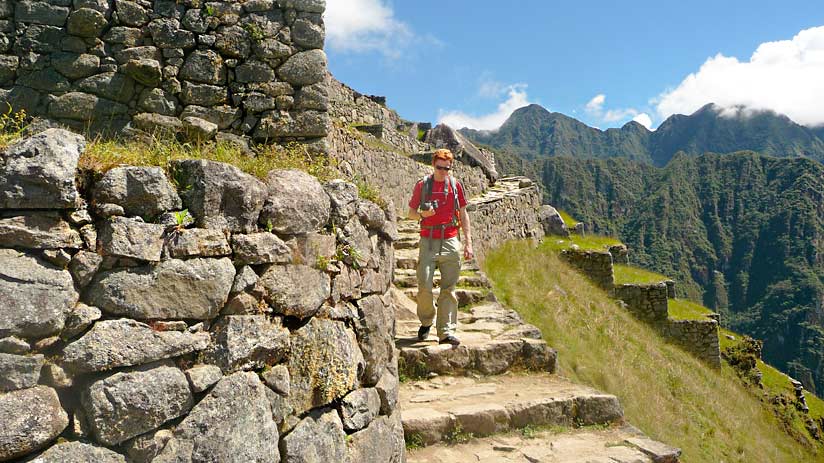 Another option to purchase your Machu Picchu tours is to wait until you arrive into Cusco and buy the whole package from a local travel. This may also save you some time and money but the risk is there being no spaces on the trains and also the no entrance tickets. There are many agencies that will able to help you to go to Machu Picchu.
The preferred way and what most people do is to engage an agency on line to buy their tickets for the train to Machu Picchu. This way you will be sure of securing your tickets for the train and for your trip to Machu Picchu. This will cost you more but in the long run you will get what you want and arrive into Peru with peace of mind. The agency will also supply you with a guide to learn about the history of the Inca Citadel. You will be picked up from your hotel in Cusco and transferred to the train station in either Cusco or Ollantaytambo, from here, you will be put on the train to Aguas Calientes and once you arrive, your guide will be waiting for you to take on your Machu Picchu tour.
Machu Picchu travel packages are available all year round; there are two different train companies that offer train services to Machu Picchu. The first in Peru Rail, which has three different services on offer. The most economical is the Expedition train, a tourist train which has many departures and return trips a day. The train has large picture windows and nice comfortable seats. Up from the Expedition is the Vistadome, this train is famous for its glass panels in the ceiling which makes for wonderful views of the mountains and luxurious leather seats.
If you have the means travel to Machu Picchu on the Hiram Bingham, this is the most luxurious of the Peru Rail fleet. You will be offered free cocktails and lunch on board and arrive into Aguas Calientes in luxury and style. For the train enthusiasts this is not to be missed on any trip to Peru.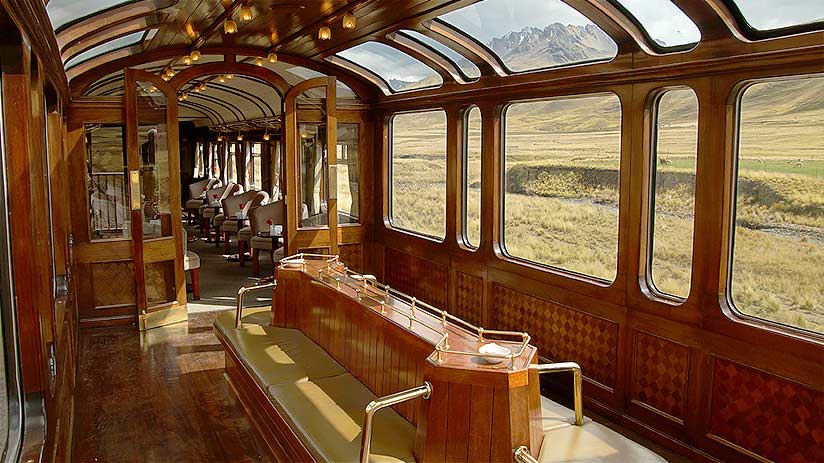 The other company that offers train journeys to Machu Picchu is Inka Rail. This company has the same classes of luxury train as Peru Rail with less frequency. The service is the same so you should take a look at this company also.
Once have arrived into Machu Picchu take a tour and discover what this ancient site has to offer, the history and mystery that the site offers will not disappoint the history buff. After your guided tour spend some time exploring on your own and revisit some of the special places.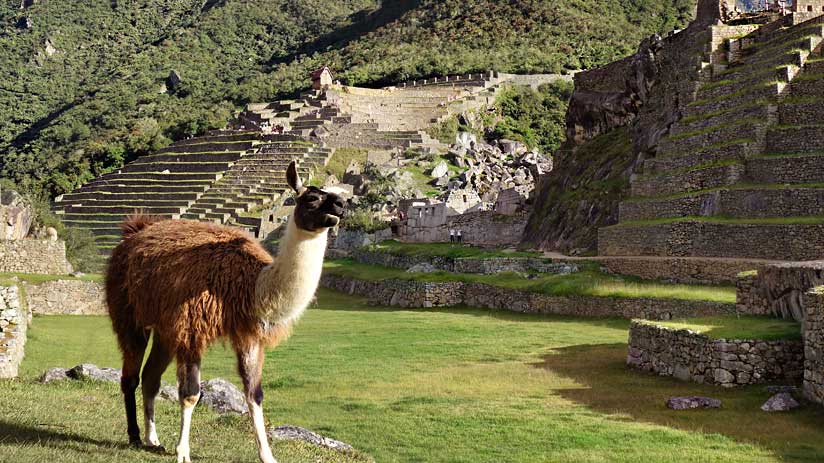 After you have finished at the site travel by bus back down to the pretty little town of Aguas Calientes at the bottom of Machu Picchu. The town features many small markets and some lovely hot springs. The springs are great for a visit after you have done some hiking at Machu Picchu. From here, you will catch the train back to Cusco.
A Peru Machu Picchu tour will live in your memory forever, do your research and decide how you want to buy your train tickets, whether it be through the company websites or through a licensed travel agent, the experience will be a memorable one, not to be missed on your trip to Peru and South America.
---