Thousands of visitors from around the world are seduced by one of the greatest tourist attractions in the world, we are talking about the dazzling Inca citadel of Machu Picchu. A tour there can undoubtedly be the best experience of your life. But … is the trip to the Inca Citadel expensive? How to get to Machu Picchu? How much does this trip cost? We know that these questions can arise when thinking about traveling to Peru. Therefore, together with the Machu Travel Peru team, we have prepared a small article delving into the Machu Picchu trip cost. Here you will find a detailed description of what to consider while planning and having an amazing adventure.
In itself, you have to take into account that the Machu Picchu trip cost will depend a lot on a variety of factors. How you want to enjoy your tour, whether you want to stay near the resort, how you will travel there, and much more. The different alternatives will bring with them different prices. If you are on a budget trip, don't worry, Machu Picchu is available to everyone.
Everything you need to know about the Machu Picchu trip cost
HOW TO GET TO MACHU PICCHU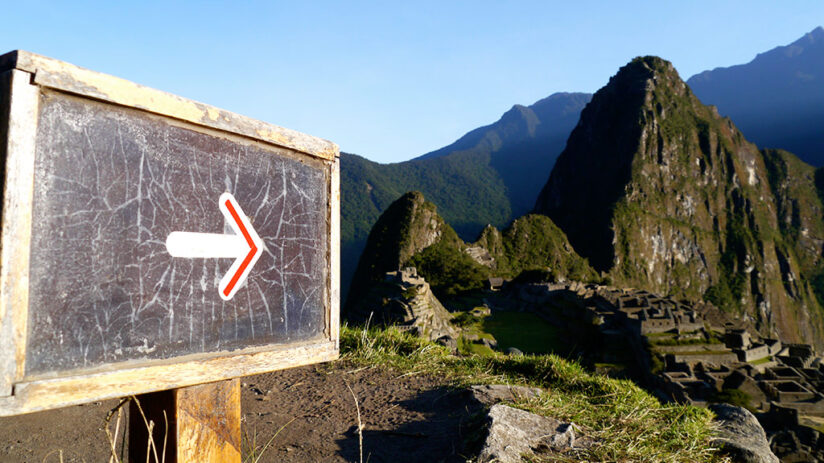 How to get to Machu Picchu is one of the most popular questions among travelers. Especially those who are contemplating traveling to the Imperial City. First of all, you will find that to get to Machu Picchu, you will have to go through the heart of the Inca Empire.
You will have to first travel to Cusco since there are no direct flights from Lima to Machu Picchu. As part of the Machu Picchu trip cost, you have to include the price of your flight to Cusco. Whether you plan to go by plane or bus, it is a cost to think about. Since there are no direct flights to Cusco, you will have to first travel to Lima. Then you can opt for a bus or plane to Cusco. It is also advisable to rest during the first day to avoid suffering from altitude sickness. After arriving in Cusco, you will find that there are two main ways to get to the Inca citadel. Through a comfortable train ride or an amazing hiking route known as the Inca Trail.
INCA TRAIL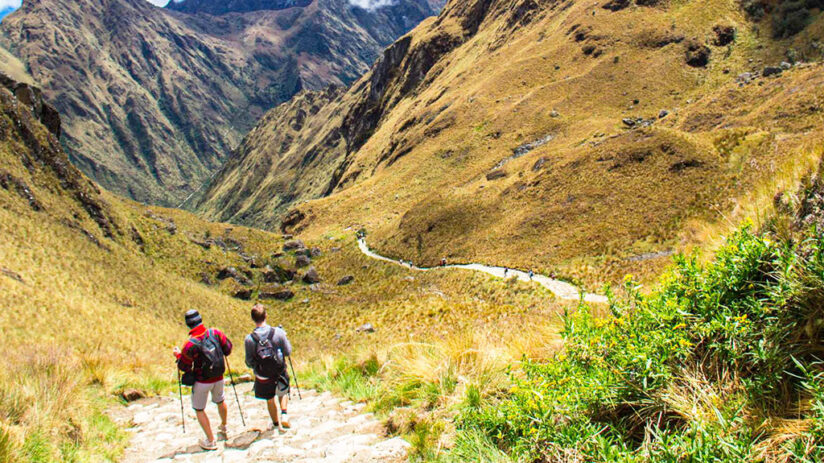 The Inca Trail is especially suggested for hiking enthusiasts. This hiking trail is the most popular and challenging way to get to Machu Picchu. Normally, this is a trekking route that lasts about 4 days and 3 nights. Despite this, it can be shortened or extended depending on the time you have available. In the course, you will be able to enjoy and witness the same high Andean landscape that the ancient Incas traveled.
The Peruvian government established that the availability of the Inca Trail is limited to 500 permits per day. Therefore, you must have a permit to hike the trail. And you must also be accompanied by a licensed guide. As the number of visitors is restricted, we recommend reserving the Inca Trail up to six months in advance. But if the permits are out of stock, you may consider taking some Inca Trail alternatives like the Salkantay Trek, Lares Trek, and Choquequirao Trek. There is no best time to visit Machu Picchu, but during February, the Inca Trail is closed for maintenance.
And how much does the Inca Trail cost? Approximately between $ 500-600 per person. The Inca Trail generally includes entrance Machu Picchu tickets. In addition to the Inca Trail permit, return transportation from Aguas Calientes (known as Machu Picchu town, the last stop before Machu Picchu) to Cusco, food, porters, and tents. It is an experience that is worth every penny. Not only will you be in front of one of the Wonders of the World, but you will also go through some immaculate landscapes surrounded by not-so-well-known ruins.
TRAIN RIDE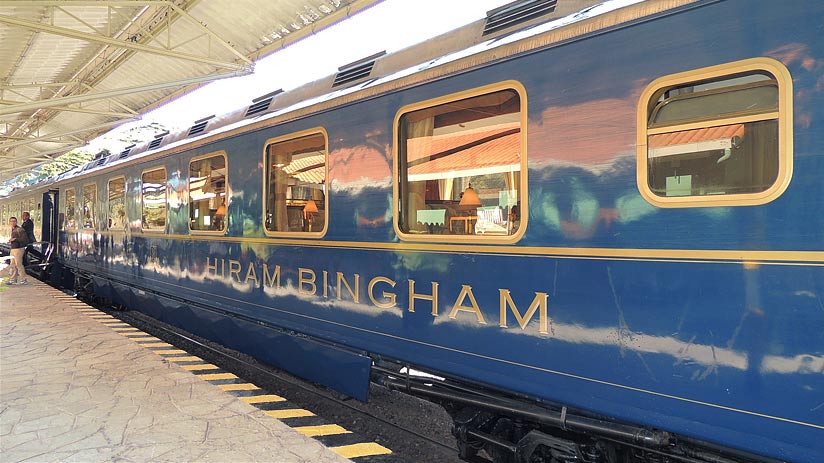 For most, the fastest way to get to the Inca Citadel from Cusco is through a comfortable train ride. It is usually even the general option within the different tours offered. Unless you make it clear that you want the Inca Trail, you will most likely travel by train. And to take your train, you can do it from Poroy station, which is located near Cusco. Or at the Ollantaytambo station, which is located in the Sacred Valley. Depending on where you are staying, the day you travel, and the type of train you will be boarding at one station or another.
The trip can take around 2 hours from the city of Cusco. With this method, you can visit Machu Picchu in a full day. It is also usually quite accessible since the other option is to stay in Aguas Calientes and wait until the next day. In Peru, there are two train companies that can offer train tickets to Machu Picchu. These are Peru Rail and IncaRail. Both have three categories of service and are quite similar in quality and price.
TICKET PRICES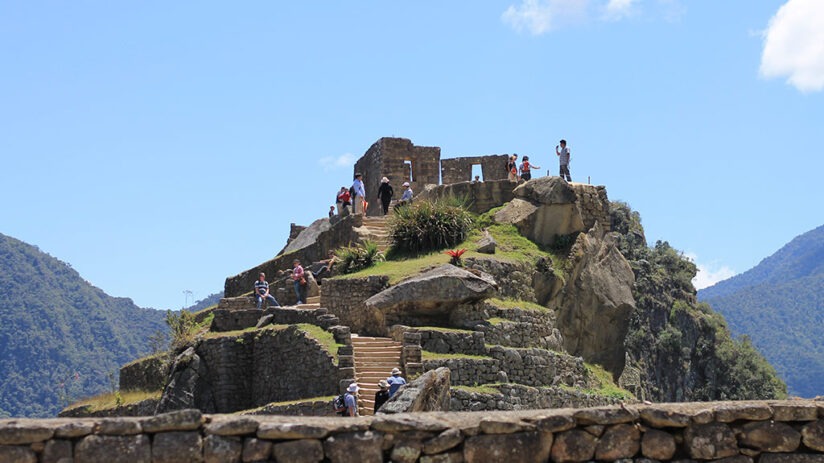 PERU RAIL ROUND-TRIP: ROUTE OLLANTAYTAMBO – MACHU PICCHU
| | |
| --- | --- |
| Train Service | Price |
| Luxury Hiram Bingham | US$950 |
| Vistadome | US$190 |
| Expedition | US$140 |
The Hiram Bingham luxury train leaves directly from Cusco. The Vistadome and Expedition service depart from Cusco or Ollantaytambo. But keep in mind that from January to April, the trains do not leave from Cusco. You must board a bus or taxi to Ollantaytambo. A private taxi costs about US$ 23 and public transportation, US$ 7. The trip takes about 1.5 hours. But if you are with a tourist agency or with a tour operator, they most likely have transport prepared.
INCA RAIL ROUND-TRIP: ROUTE OLLANTAYTAMBO – MACHU PICCHU
| | |
| --- | --- |
| Train Service | Price |
| First Class | US 398 |
| Executive Class | US$150 |
| Economic Class | US$140 |
None of the trains go to where Machu Picchu is located. All trains arrive in Aguas Calientes, the closest town to Machu Picchu. It is also known as Machu Picchu Pueblo and is the last stop before the Inca citadel. This is where you should take a bus to the ruins of Machu Picchu. The bus ride takes about 20 to 30 min. You can also hike up to Machu Picchu, although the hike will take about 1.5 hours. Both options are valid and your choice will depend on your entry time.
| | |
| --- | --- |
| Shuttle Bus Round-trip | Price |
| Foreign adult | US$24 |
| Peruvian adult | US$15 |
| Foreign child (5 to 11 years old) | US$12 |
| Peruvian child (5 to 11 years old) | US$8 |
On the other hand, the Machu Picchu trip cost varies significantly depending on the type of entrance ticket you have. Another great aspect is that you can enjoy some alternative hiking trails. You can only do one per visit, as it is virtually impossible to do both hikes and enjoy the complex in one day. These are the estimated entrance fees to Machu Picchu as of 2019.
Foreign
Peruvian
Andean Community(Bolivia, Ecuador and Colombia)
Adult
Child
Adult
Child
Adult
Child
Machu Picchu Solo
US$65
US$40
US$27
US$18
US$35
US$25
Machu Picchu + Huaynapicchu
US$79
US$55
US$42
US$32
US$50
US$35
Machu Picchu + Mountain
US$77
US$53
US$48
US$42
US$32
US$33
A good thing to know is that children under 8 years old are free to go. Entrance tickets are sold directly on the official website of Machu Picchu. And this one only accepts credit card payments. You can also buy them in a travel package through a travel agency. Machu Picchu tickets are not sold at the entrance. Please take the necessary precautions and reserve it well in advance to secure a spot. You don't want to miss out on your perfect Machu Picchu vacation, right?
GUIDES IN MACHU PICCHU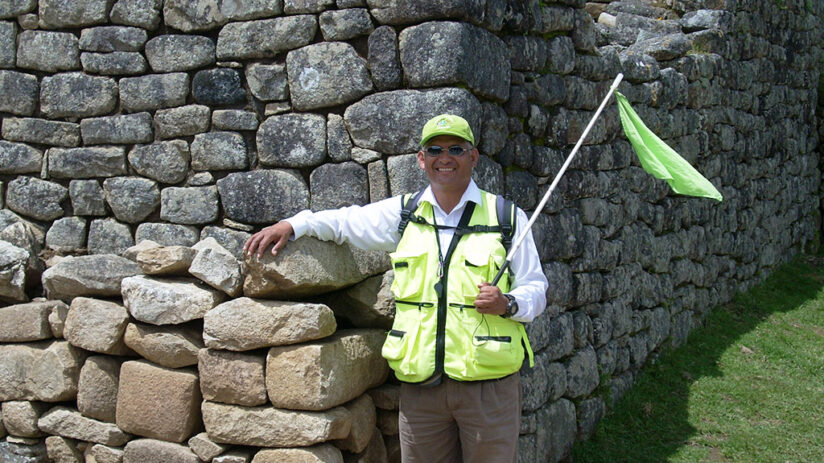 The Peruvian government has established that the guided service is mandatory to enjoy the Inca citadel. Therefore, all visitors must hire an official and certified guide for their tour to Machu Picchu. In case you are traveling on your own, don't worry. It is possible to hire a certified guide at the entrance door. The price varies a lot, but it can be between US$ 40 and US$ 50. Be sure to check your guide's level of English. And a very common custom is to tip the guides, especially if you think their service has been helpful. This will influence a little within the Machu Picchu trip cost, but not as much as the tour itself.
HOTELS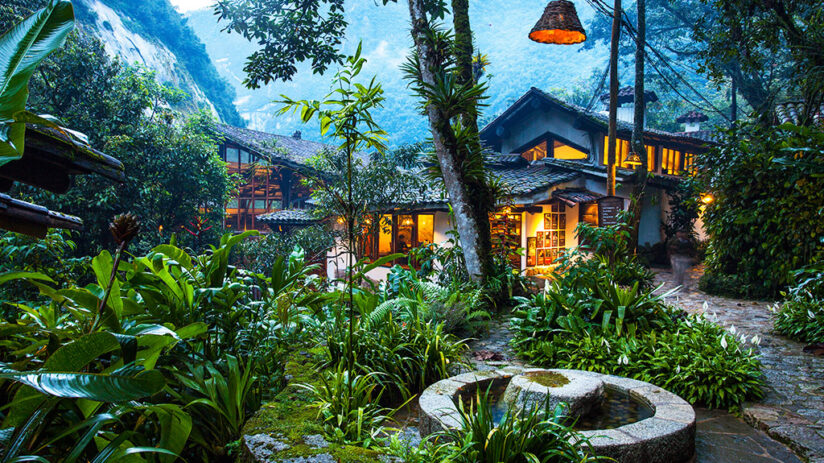 Another great aspect to take into account within your Machu Picchu trip cost will be if you choose to stay in Cusco, the Sacred Valley, or in Aguas Calientes. Although it is possible to do everything in one day without having to stay anywhere. You can arrive at dawn in Cusco and immediately take the train to Aguas Calientes. But we always strongly recommend to our travelers to take the first few days in stride. Especially since you will have to acclimatize to the height of the Imperial City.
Cusco, the Sacred Valley, and Aguas Calientes have endless lodging alternatives. From luxurious hotels and resorts to other budget hotels. The most luxurious and exclusive options can range from US$ 300 to US$ 500 a night. While the budget options can range from US$ 10 to US$ 50 a night. Within Aguas Calientes, you will find some of the best hotels near the citadel. Some of these have exclusive benefits where you can be the first in line to enter. Also, Machu Picchu Pueblo is an excellent place to find souvenirs to buy in Machu Picchu.
FINAL PRICE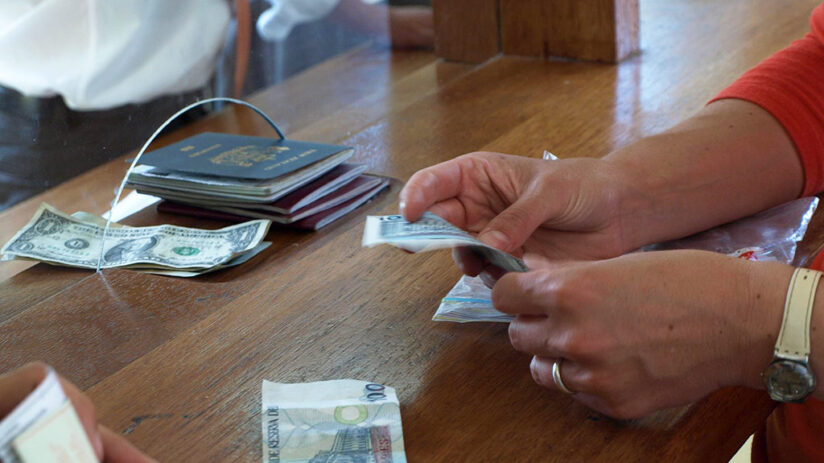 To conclude, you can generally expect to spend between US $ 400 or more for your trip to Machu Picchu. But the Machu Picchu trip cost itself will depend on how you seek to experience the tour in general. If you are traveling alone to Machu Picchu, it might be a good idea to join a group and take advantage of the price cuts. You can also opt for those more luxurious and exclusive services or simply opt for the budget options. Whichever way you seek to take advantage of your tour, you will have an experience without
"BETTER TO SEE SOMETHING ONCE, THAN TO HEAR ABOUT IT A THOUSAND TIMES"
In general, you can expect a very affordable Machu Picchu trip cost. Especially when we consider the prices of different European attractions around the world. Today, Machu Picchu remains a fairly accessible attraction for different visitors from the world. Plus, there's no denying that being able to tour this complex is worth every penny. Together with the Machu Travel Peru team, we hope we have been helpful. If you want to know more about our tours to the Inca citadel, you can consult with our qualified team of advisers. They will be delighted to make your trip to the Wonder of the World come true!
---