Within the magical capital of Peru, you can enjoy much more than just high-end restaurants. If you are interested in the different products or where Peruvians usually buy in their usual days, then knowing the markets of the capital is a great idea. And we believe that any visit to a country is not complete without first visiting one of the typical markets. It is for this reason that together with the colleagues of Machu Travel Peru we have prepared an article about the best markets in Lima. In this way, you will have a better vision of where Peruvians usually buy in their everyday life. Don't miss out on these incredible markets within Lima!
Shopping in Peru: The best markets in Lima to visit
GAMARRA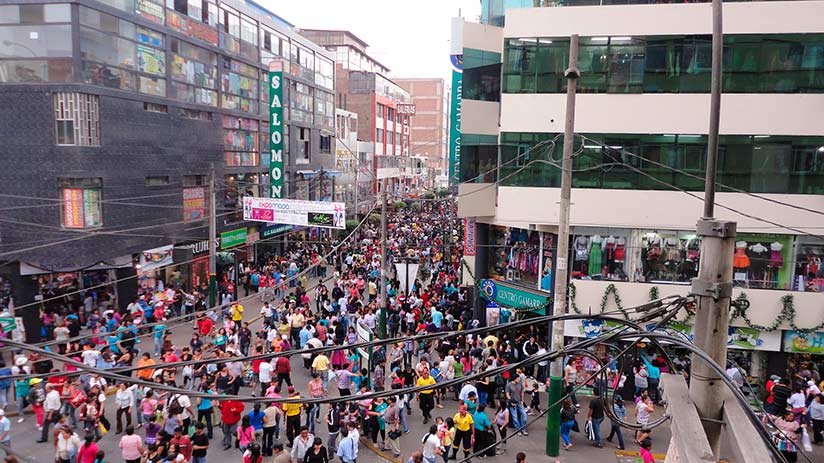 Among all the markets you can find in the Peruvian capital, Gamarra is one of its most popular. If you are getting to know Lima City, a stop at the Gamarra market will give you a lot to talk about. Keep in mind that this market in Lima is not one of the safest, so it is highly recommended to be accompanied by a group of people or a local. This market is packed with people wherever you walk and it is quite easy to get lost. Therefore, being accompanied is the best way to prevent those with bad intentions.
CENTRAL MARKET
This Market is one of the largest and most popular markets in Lima. The Central Market is located just a couple of blocks from the popular Plaza de Armas. It is a fairly large and multi-story market, where you can see first-hand how the locals do their shopping. If you are looking for fresh produce, you will have plenty of options to choose from. This market is a large gathering point, so the streets that surround it also offer some interesting shops.
SURQUILLO MARKET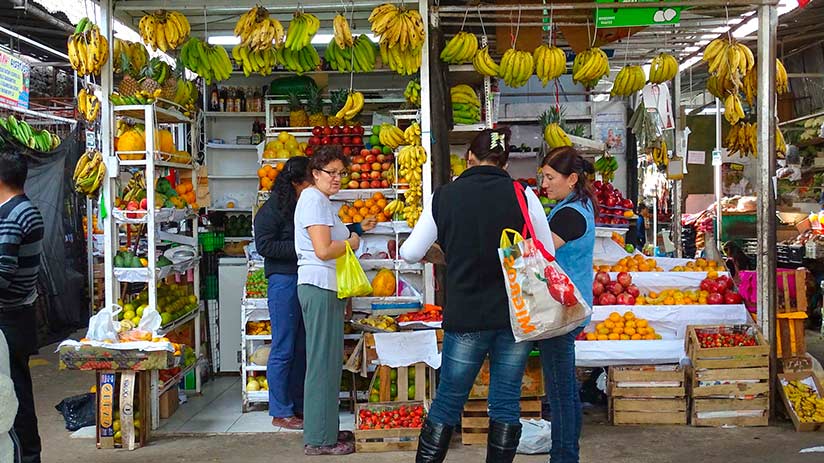 Surquillo is one of the best markets in Lima where you can buy and taste delicious food in the city of Lima. In Surquillo you can find two markets, No. 1 and No. 2. Market number one is the best place to try the renowned Peruvian gastronomy. You can find some fairly accessible seafood dishes and other menu options where you can try other exquisite dishes. In market No. 2 you can find numerous other stalls with vegetables, meats, beauty products, clothes at a very good price.
CRAFT FAIR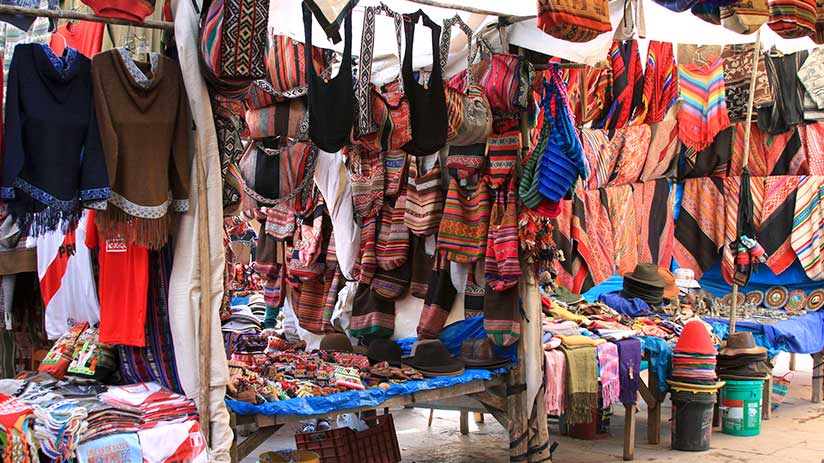 The Artisan Fair is one of the best markets in Lima where you can find some Peruvian souvenirs for your family. It is located a bit out of the central tourist area of ​​Miraflores, but thanks to this it offers a different range of affordable prices. You can find a wide variety of artisan products such as jewelry, bags, textiles, and other incredible souvenirs.
INKA MARKET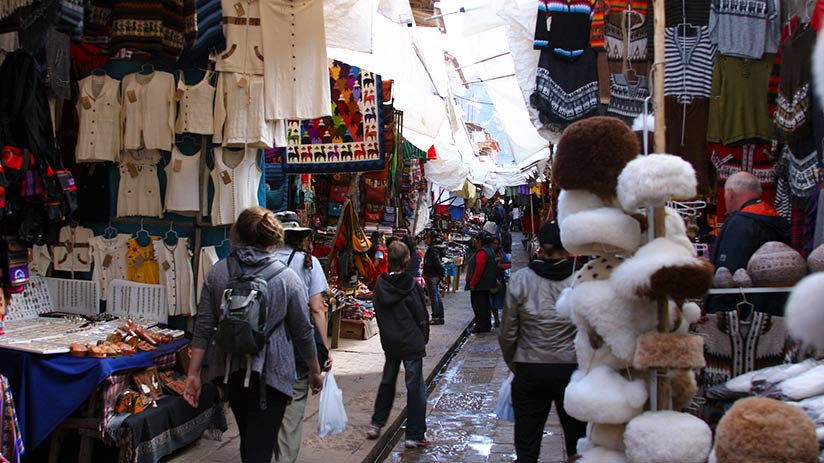 The Inka Market is another of the markets in Lima designed for tourists looking to buy products of interest. If you are on vacation in Lima, then a short tour of this market will not hurt you. Just a few blocks away are the Indian Market and the Inka Plaza, other markets in Lima no less popular. Within these artisan markets, you will find all kinds of crafts, hand paintings, ceramics, silver jewelry, and other items that are worth appreciating.
POLVOS AZULES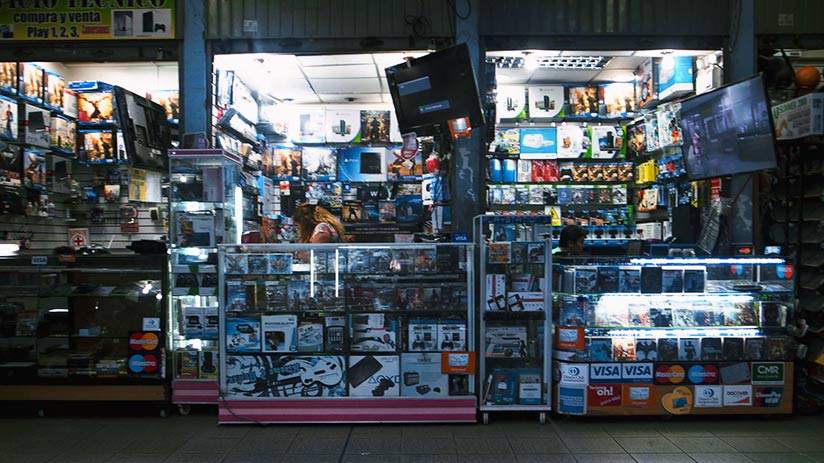 Now if you are looking for other types of products that are not food and at affordable prices, this market in Lima is your best option. This market has several floors and within the first three, you can find stalls where they sell clothes, furniture, electronics, backpacks, CDs, and many other items. Inside Polvos Azules you will find varied products at discount prices, so a visit to this incredible market is worth it.
FISHING TERMINAL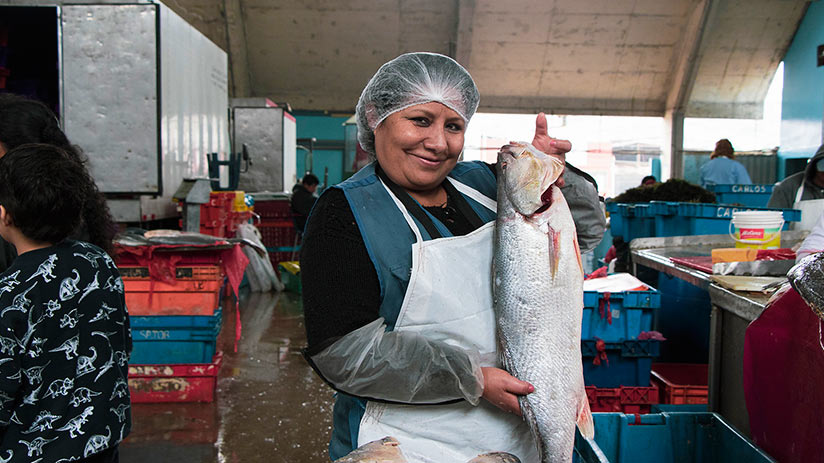 Now if you are looking for fresh fish and seafood from the coastal region, this is one of the largest fish markets in all of Lima. Keep in mind that this market in Lima is only open before sunrise and closes at 8 a.m. In the Fishing Terminal, you will find numerous stalls where they sell fresh fish. You can see a great variety of seafood on display. Within our Lima travel guide, we will try to guide you through the most important markets in the city. If you already have experience in the kitchen, try preparing your Ceviche!
CHINESE MARKET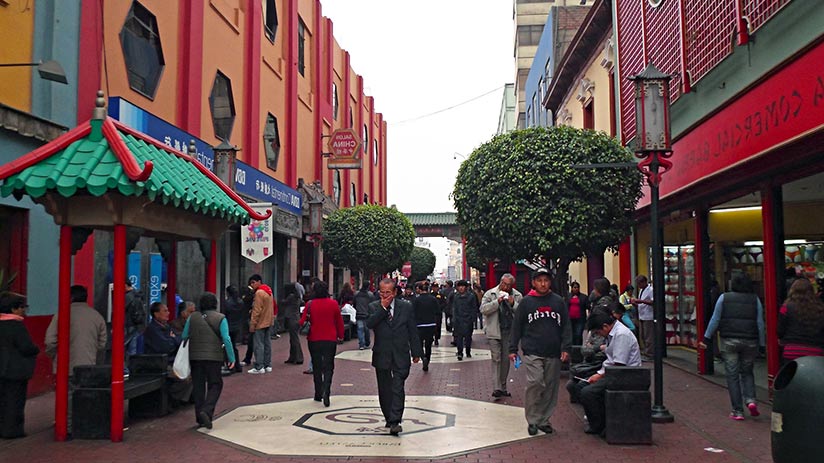 If you are traveling to Peru alone, then Chinatown can be a great place to walk and learn about the great fusion of cultures. Inside you will not only find countless "Chifa" restaurants but also some curious and beautiful markets. Within the markets in Lima, those found in Chinatown offer products such as imported teas, exotic spices, and much more. Enjoy the beautiful neighborhood adorned with Chinese themes.
"YOU CAN NEVER GO WRONG BY INVESTING IN COMMUNITIES AND THE HUMAN BEINGS WITHIN THEM."
We hope with the experts at Machu Travel Peru that this article has given you an idea of all the incredible markets that you can find in Lima. We can include some of these incredible places in your itinerary if you wish. You can consult with our advisors to help you with everything related to your trip to Peru.
---