Traveling opens the mind and produces changes in us never before thought. We learn, we enjoy ourselves, and we go home with a whole host of new memories. Going to a foreign country is an exciting experience for everyone involved. But there are certainly important issues to address. It is important to have a good understanding of certain important issues before embarking on a vacation to Peru. For this reason, together with the experts of Machu Travel Peru, we have prepared a small article summarizing the money in Peru.
All about money in Peru
LOCAL CURRENCY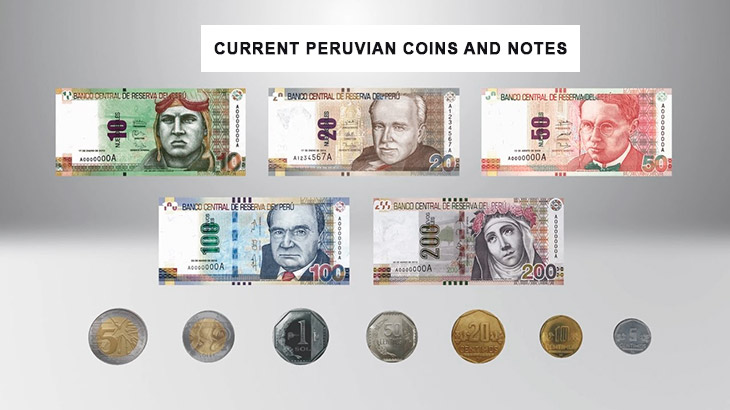 In Peru, the local currency is called Nuevo Sol and it comes in both coins and bills. The coins available are 5 cents, 10 cents, 20 cents, and 50 cents. Then the coins of 1 sol, 2 soles, and 5 soles follow. Instead, the notes or bills come in 10 soles, 20 soles, 50 soles, 100 soles, and 200 soles. The US dollar is also a legally accepted currency that can be used in any of the Peruvian destinations. But keep in mind that this is generally reserved for expensive purchases. Also, not many businesses accept one hundred US dollar bills except for exchange houses. Money in Peru is not very different from other places in the world.
WHERE TO EXCHANGE MONEY IN PERU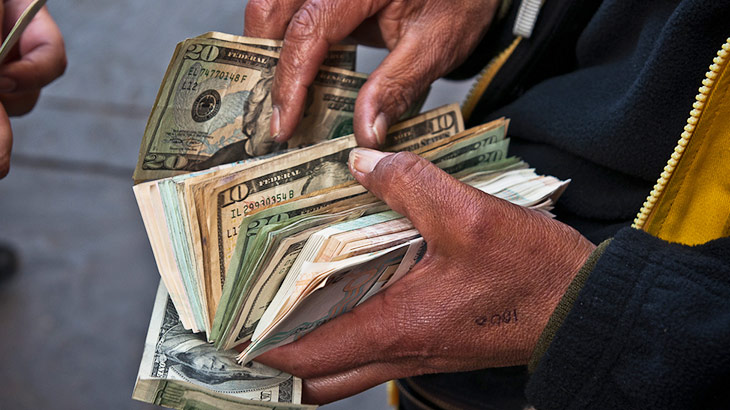 When you like and want to change your currency, you can do so at the reception of the hotel where you are staying. But if you are interested in better exchange rates, exchange houses are for you. The main ones are distributed in the main tourist areas, so they are not difficult to find. British pounds are more difficult to change and many households do not want to deal with them. On your walk through the Peruvian streets, you will notice how there are people exchanging money in the middle of the street. It is not recommended for anything to change money on the street, as there will be many people watching and it is not safe. It is best to do it in the safety of an exchange house. Don't forget to always check the exchange rate before exchanging your money in Peru. If you wonder about whether it is safe to travel alone, then don't worry. Many travelers choose to travel safely and make their trips.
FAKE MONEY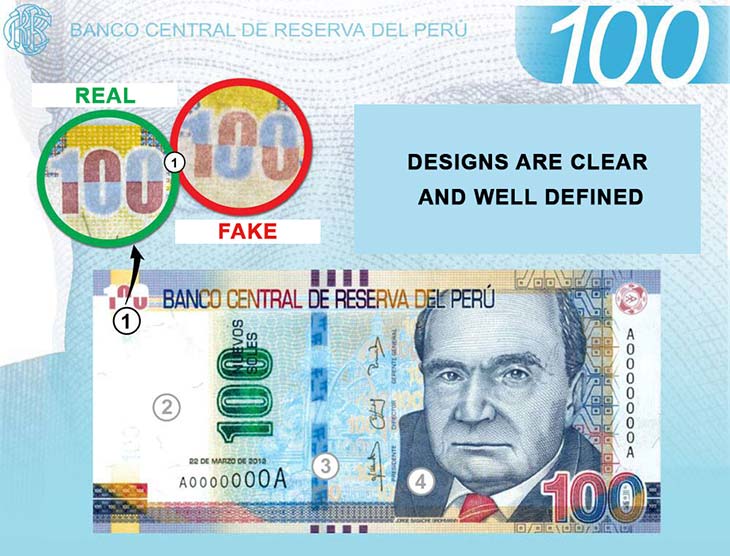 Counterfeit money in Peru is a recurring problem. Both with the Nuevo Sol and with the US Dollar. It is not always easy to spot a counterfeit bill or coin. And being a foreigner you may not be able to notice the subtle differences, so don't be ashamed to take the time to review all your money when you receive it. If you feel that something is wrong, ask for the ticket to be exchanged. New banknotes or notes were introduced in 2011, combining international security measures. They are also designed with figures from the rich cultural history of Peru. If you have any questions about security in Peru, you can consult with our advisors. But in general, you have nothing to worry about.
CREDIT CARDS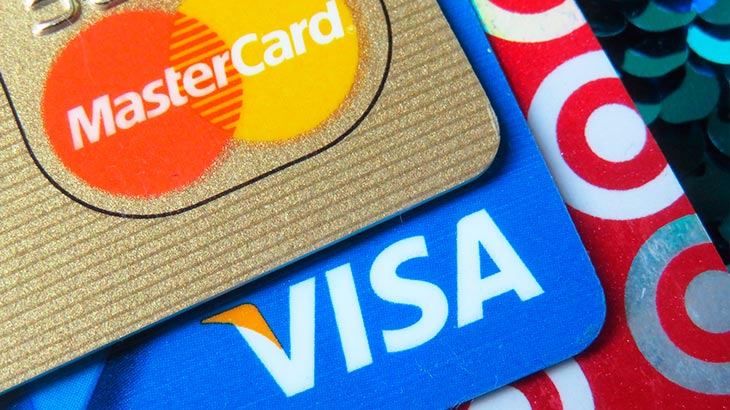 We believe that during a trip abroad, the safest way to travel is with credit cards. These are very easy to use and are very useful when it comes to traveling to Peru. They are accepted in most places, hotels, restaurants, shops, and most supermarkets. Make sure to carry your identification with you at the time of the transaction, in addition to remembering your pin or security key. If in any business or store they take your card for payment, be sure to go with them to see what happens with your card. Some Peruvian souvenirs are better to buy with your credit card. It is also advisable to carry a copy of your card in case of emergencies.
ATMs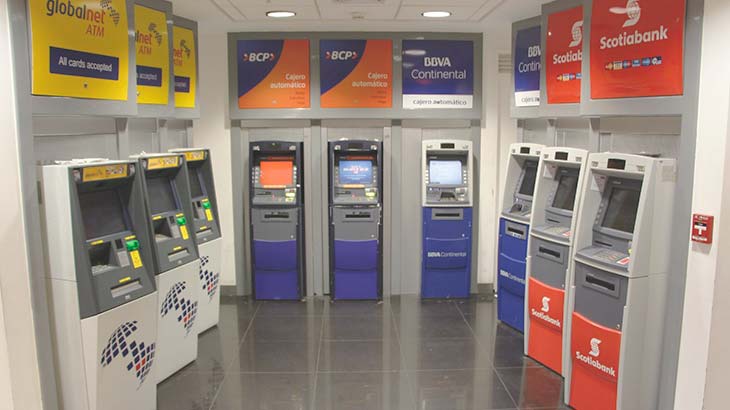 Fortunately, there are many ATMs in Peru. In these, you can get cash easily. Make sure to always check the money in Peru before you leave the bank. MasterCard and Visa are the most widely accepted cards in general, although American Express is also used in several places. As a tip, it is recommended that you use the ATMs inside banks, stores, or malls. Especially if you are going to use your credit card at an ATM. Street ATMs are a common point of theft and are not very safe. Although credit cards are accepted in most businesses in Peru, it is advisable to always carry a little cash. In local and smaller markets the use of a credit card is not always seen. If you plan to buy traditional Peruvian clothing, cash may be a good alternative.
MONEY IN BAD CONDITION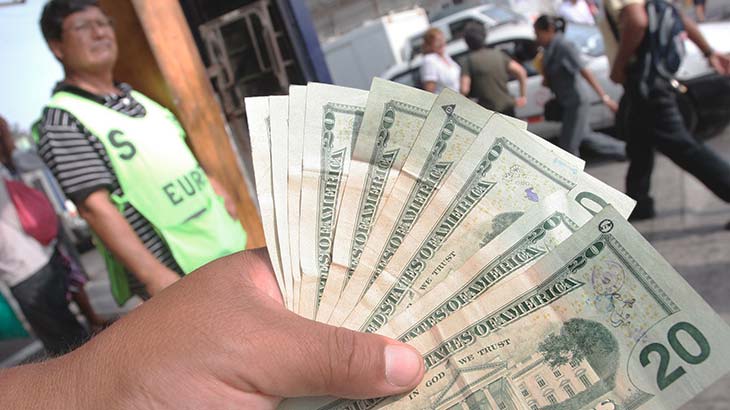 Those US dollars that are in poor condition are not accepted in Peru. Any foreign banknote that is dirty or broken will be frowned upon by merchants. So it is important not to have old bills, both in Soles and Dollars. If you happen to have any of these bills, don't worry. These can be exchanged at the National Bank of Peru for free. If you are going to visit Machu Picchu, be sure to change your money.
BUDGET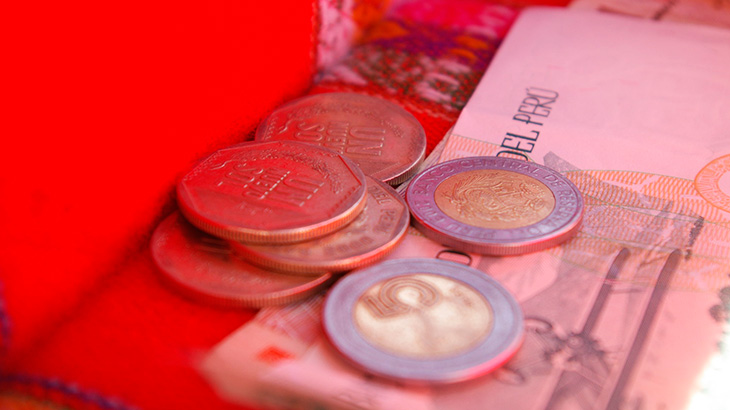 No matter what your vacation budget is, there is something for everyone in Peru. For those who are traveling on a tight budget, there are numerous inexpensive hotel rooms. With two-star hotels, you can enjoy a decent breakfast. With $ 90 a day, you can enjoy Peru and its attractions quite well. And with a budget above $ 150 per day, you will get incredible options for pleasant and luxurious hotels. You will also be able to enjoy or tour the incredible high-end restaurants. There are numerous luxurious hotel options to choose from as well. If you don't have the budget for these hotels, it is worth it to visit them. The different patios are wonderful and the architecture is worthy of photographs. No matter your budget, Peru vacations are worth it.
THE COST OF PERU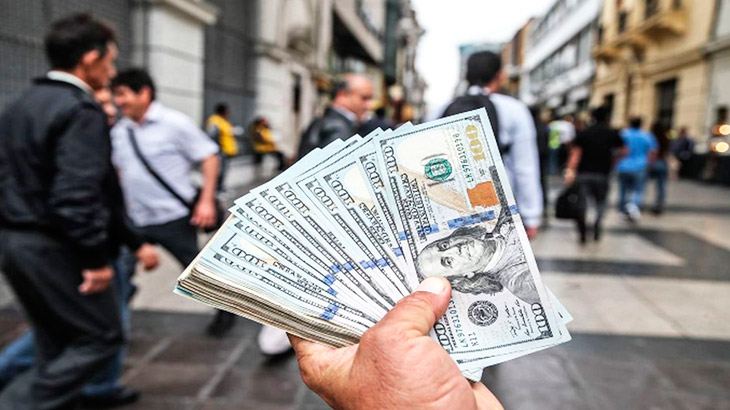 Over the years, the cost of tourism has increased. What makes Peru not as cheap and economical a destination as it was known in previous years. But it is becoming an excellent luxury destination, where you can enjoy high-end international hotel chains and other incredible attractions. Despite this, the Machu Picchu cost is still quite accessible, especially if you know the prices and rates of international attractions. In the same way, the US dollar, the euro, and the pound are strong currencies that can be used on your trips to Peru. Experience one of the most fascinating cultures on the planet.
"NOT HE WHO HAS MUCH IS RICH, BUT HE WHO GIVES MUCH."
As you will see, money in Peru is a topic to continue exploring. We hope together with Machu Travel Peru to have been helpful. As always, be careful with your possessions, take only what you need each day and leave most valuables in the hotel, but most of all enjoy Peru and have an unforgettable holiday.
---