The Nazca lines are one of the many wonders that make up the Andean country. Peru is much more than Machu Picchu, and that can be corroborated by any Peruvian. These lines have intrigued scientists and archaeologists for years since their discovery. Many people from around the world decide to travel to Peru not only to visit the wonder of the world but also to enjoy these mysterious and mystical lines. And we, who have spent years giving private and luxury trips, know how impressive these beautiful geoglyphs can be. For this reason, together with Machu Travel Peru, we want to tell you everything about the Nazca lines tour.
EVERYTHING ABOUT THE NAZCA LINES TOUR
WHAT ARE THE NAZCA LINES?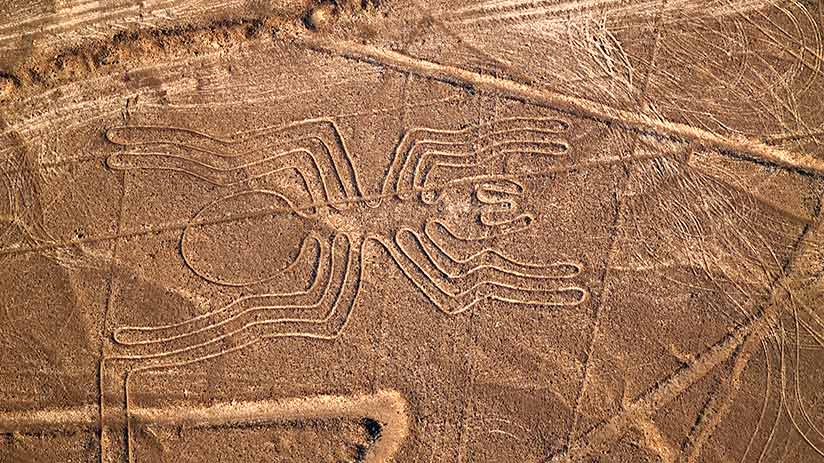 The Nazca lines are numerous geoglyphs made on the Nazca desert canvas, from simple lines to geometric and zoomorphic shapes. Some of these clefts extend up to 1,200 feet, being quite large and notorious figures. Part of their appeal is all the mystery and mysticism that surrounds them. These geoglyphs, despite being so ancient, were discovered very recently, in the 20th century to be exact. And it was from its discovery that Nazca lines theories about its origin and creation began to abound. Still, the best way to find out what these beautiful lines are all about is to take an aerial flight and appreciate them in person.
Many people wonder: How were the Nazca lines made? But these were not dug deep into the ground, they are simply made from the top layer of sand. The impressive thing is that they have been kept for so long despite that simplicity.
HOW TO SEE THEM?
To see them it is only a matter of organizing a Nazca lines tour with any operator or tourist agency that facilitates the trip and flight over the well-known lines. You can speak with some of our advisers to guide you in everything you have to know and do to organize yourself. The best way to see Nazca lines is from the air, although you can also do it from a viewpoint if you have a tight budget, but the experience clearly does not compare too much.
WHY GO?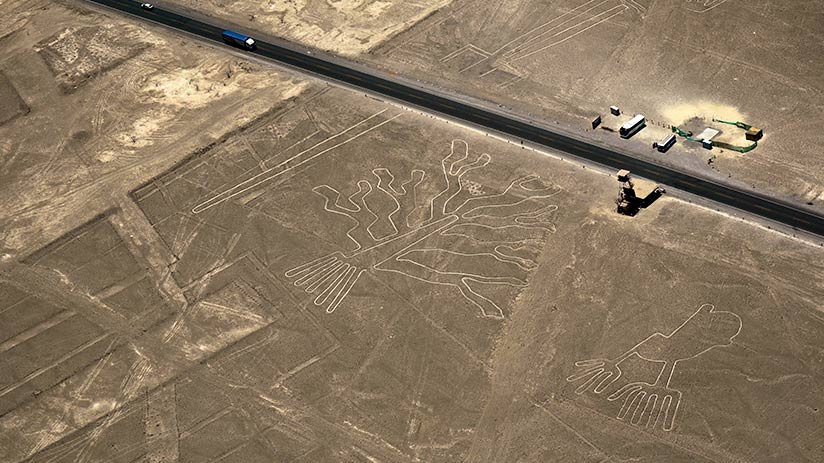 Like so many other wonders of the world and archaeological treasures in Peru, the Nazca lines are not guaranteed to stay forever. These could easily disappear in our lives, due to climatic or even human factors. The large urbanization and road construction jeopardize this wonder. So you should start planning a visit to these beautiful lines on your next trip.
TOUR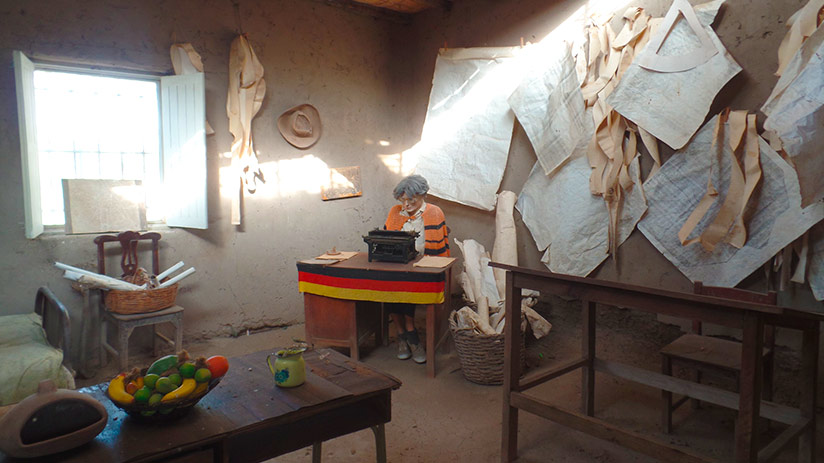 So… what is the famous Nazca lines tour about? The tour will depend a lot on the company that offers it. You can have combined destinations such as Nazca and Paracas to enjoy the many attractions that are in the surroundings. But if you want to see these beautiful lines, you will have to first land in Lima, then drive or take a bus approximately 400 kilometers (250 miles) along the Panamerican Highway to the coastal town of Paracas. And from there, take the well-known flight to the lines. In case you have your own transport, you can visit the following places to complement your tour.
MARIA REICHE MUSEUM: This small house is located 5 kilometers from the viewpoint located in the Panamericana Sur. It belonged to María Reiche, a German mathematician, and researcher who was in charge of investigations of the Nazca Lines. And this little house became a museum where you can see where she lived, her obsessive drawings, and all the information that she had accumulated over the years. It is one of the most interesting things to do in Nazca.
ANTONINI EDUCATIONAL MUSEUM: Not many tours in Peru usually visit this museum, but we can take care of showing you the best places that speak of Nazca. This excellent archaeological museum has an aqueduct that runs through the entire back garden, a scale model of the Nazca Lines, and a beautiful collection of ceramic flutes. You can have an overview of the culture in Nazca and a majority idea of ​​the sites that surrounded the place.
MARIA REICHE PLANETARY: If you stay in Nazca, you can visit this beautiful planetarium that they have. You will be able to witness interactive conferences for all ages where they will explain you with very well made projections where they will give you a clearer vision of the Nazca lines, from a scientific point of view without adding controversial topics. One of the best ways to complement your Nazca lines tour.
"YOU'LL MISS THE BEST THINGS IF YOU KEEP YOUR EYES SHUT"
As you see, the Nazca Lines are much more than geoglyphs marked on earth, you can learn about the culture of the different indigenous people who lived in the desert and put together your theories on the subject. You will have scientific and other alternative points of view to get a complete idea. You will have the possibility to visit one of the most mystical and mysterious places in the Andean country. We hope, together with Machu Travel Peru, to have encouraged your prompt visit. If you have any type of doubt, you can consult our advisors to guide you in all aspects.
---