The desertic paradise of Paracas, also known as El Chaco, is not only a beautiful beach destination on the Southern coast of Peru but also a biodiverse-rich place. The Paracas Peninsula is part of the government-protected Paracas National Reserve. It offers a spectacular combination of wildlife, dramatic landscapes, and ancient culture. For this reason, a Paracas National Reserve tour will be definitely impressive and educational.
*Paracas means raining sand in Quechua.
This charming place offers a wide list of chill and interesting things to do. We will mention some of them below.
What to do?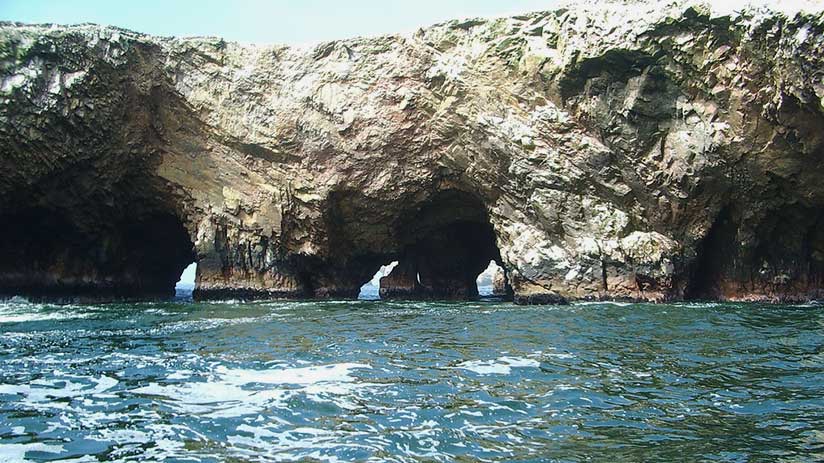 This reserve is a government-protected natural area that counts with ocean, islands, and desert. It has been created for protecting the biodiversity of the surrounding area.
Beyond all the sand, there are interesting sites such as the visitor's center. It offers many exhibits on flora, fauna, and archaeology. In fact, it has many exhibitions on the conservation of ecosystems since its main focus is the protection of the marine environment which is already registering the impacts of climate change.
Once you cross all the sand, you will meet the sea where you can spot wildlife such as birds, lizards, and flamingos. There is also a walkway leading to a viewpoint from where you can see lots of beautiful flamingos (from June to August) … What a fairytale landscape! Seems like your Paracas tours will be full of marvelous memories.
Another remarkable and enjoyable activity you can do during your Paracas National Reserve tour is a cycle ride around the reserve.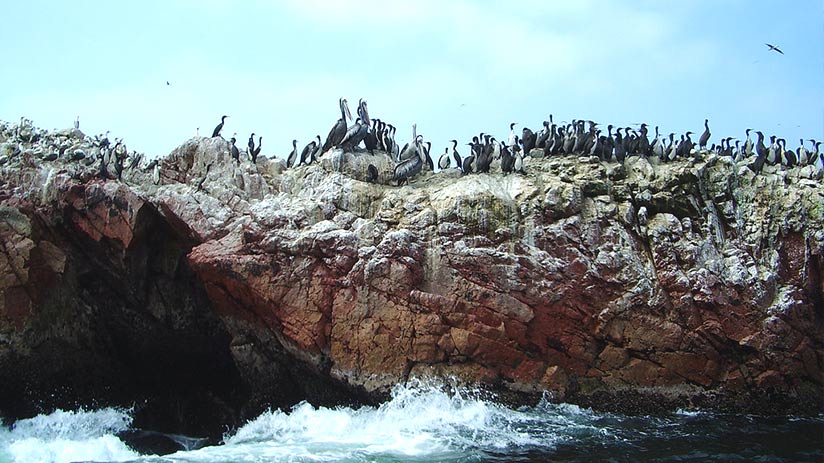 Islas Ballestas is also called "The poor man's Galapagos". Just an hour away by boat from the Paracas harbor, these rocky formations are home to the largest number of sleepy sea lion colonies, cute Humboldt penguins and thousands of birds. They are always easily spotted by visitors.
If you are lucky, you will see a pod of dolphins playing or fishing as well. You can even spot majestic humpback whales in early spring (from August to October). Have your camera ready!
In addition, the reserve is also home to the Candelabra geoglyph. It is a large three-pronged candlestick looking symbol in the high sand dunes. There are many stories behind its creation and existence. Try to listen to all of them in your Paracas National Reserve tour and then make your own mind-up.
As you realize, this half-day tour offers you glimpses of the amazing marine life of the Pacific Ocean. So, consider yourself really fortunate!
*Landing on the islands is forbidden, but the boats try to get as close as possible.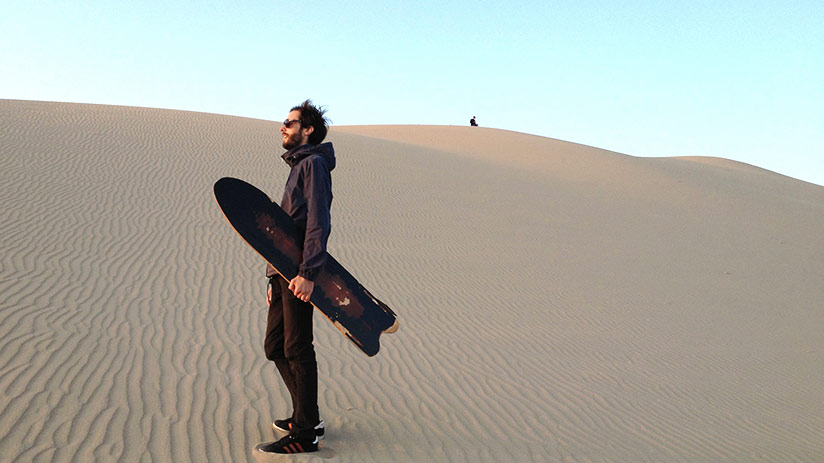 A sand dune tour is another well worth activity during your Paracas National Reserve tour. Sandboarding Paracas is a challenging and adventurous sport that many people do not only to feel adrenaline but also for having fun. Certainly, you will get some mind-blowing sights of the vast desert.
Moreover, the sand dunes have different sizes, which is perfect for different levels of experience.
Adrenaline seekers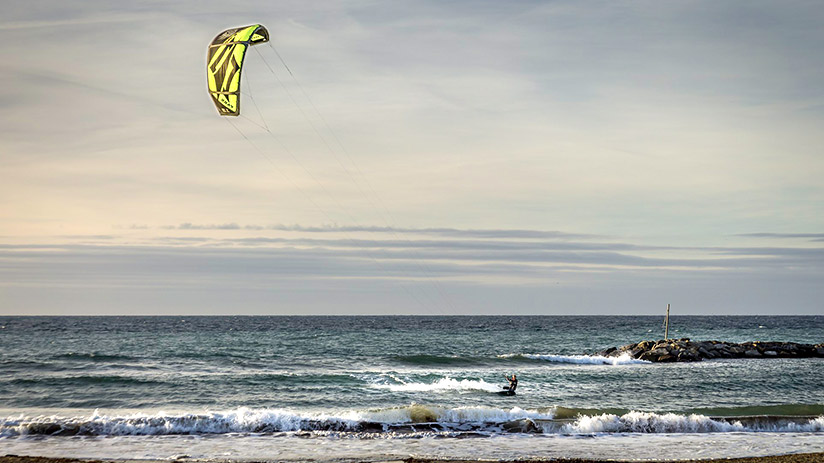 With the potent winds blowing in from the desert, Paracas is a synonym of adventure and adrenaline. This sounds tempting for those with a passionate interest in extreme sports, doesn't it? A stunning Paracas National Reserve tour has to be accompanied by cool and premium spots to practice watersports such as kitesurf in Paracas.
*In 2009, the bay of Paracas was declared as the best destination for kitesurfing by The Kiteboarder Magazine.
Finally, we want to mention that there are some protected areas in the Paracas National Reserve. So, if we all want to save the world, respecting and protecting these areas is a very good starting point!
---