I think everyone dreamed at some time in their life of being able to fly in the skies, like a bird or a superhero. But today with all the possibilities that can be exploited around the world, your dream can be a reality. Especially within the Andean country, where the incredible variety of landscapes will force you to immerse yourself in one of the most adventurous and adrenaline-friendly activities available. We are talking about being able to enjoy the experience of paragliding in Lima. Paragliding is one of the biggest tourist attractions in Lima and you will appreciate one of the best views of the city. That is why together with Machu Travel Peru we have prepared a small article to tell you everything about this inspiring and dreamy experience.
EVERYTHING ABOUT PARAGLIDING IN LIMA
EXPERIENCE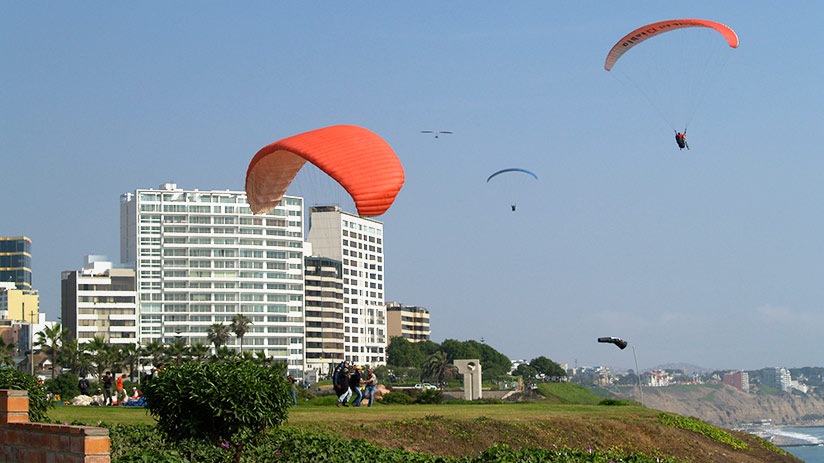 You don't have to be an adventure addict or an admirer of extreme sports to entertain yourself with paragliding in Lima. Paragliding is one of the best ways to appreciate the different landscapes and neighborhoods around Lima. The experience is not extreme either, it is a fairly light tour of the air and where you will be able to appreciate the views of the city from a new perspective point, it is also a flight of about 10 minutes. The paragliding itself is made with a guide who will do all the flying work while you just enjoy the views, the sensation, and pose for the photos. Unless you have a numbing fear of heights, paragliding doesn't have to be scary. Like the Wonder of the World, photos and videos do not usually do justice to the experience itself, so we recommend that if you visit Lima, you dare to try one of the best things to see in Lima.
WHERE TO DO IT?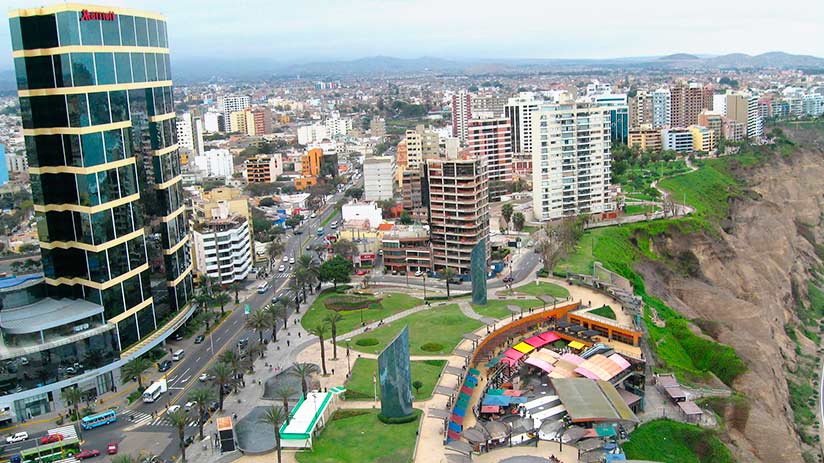 You can mainly enjoy paragliding in Lima, but there are other places in Peru where you can experience Paragliding. The main place to enjoy Paragliding is in Miraflores, one of the best-known areas with a privileged view of the Ocean. If you are going to travel to Lima, the paragliding port is located in the Raimondi Park in Miraflores, very close to the Love Park. The takeoff area is on a cliff above the sea and directly faces the Pacific Ocean. You can find the paragliding port open every day from 10:30 AM. Anyway, there are also other destinations where you can enjoy this particular flight, for example in destinations such as Pachacamac, Lurín, and Pasamayo you can experience the beautiful views from the air and appreciate the entire Andean country.
HOW DOES IT WORK?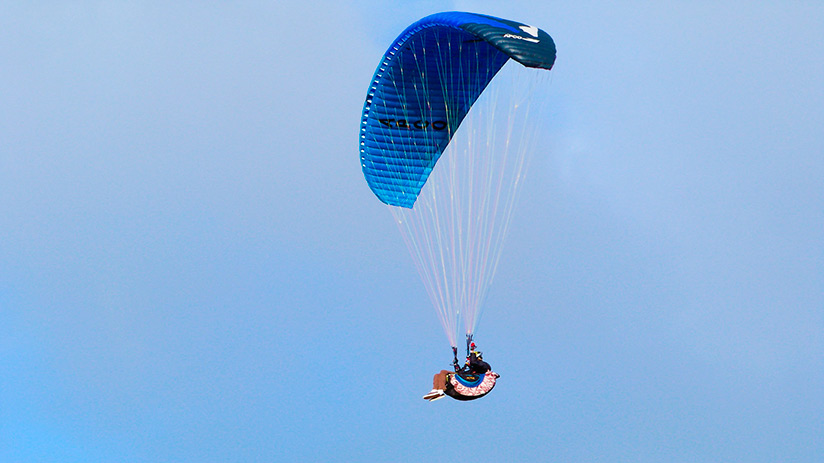 Paragliding is one of the biggest tourist attractions in Lima Peru, and its operation is quite easy to explain. The Paraglider works like a glider and does not have the need for a motor. All the equipment is kept in a backpack that weighs about 20 to 30 kilos. Inside the backpack are your "wings" with which you can enjoy the different views of the place. Its operation is very similar to that of parachutes, with some subtle differences in design and main objective. Keep in mind that takeoff is done on foot, so it is of great importance that you listen to your instructor on duty and so there are no inconveniences doing paragliding in Lima.
SECURITY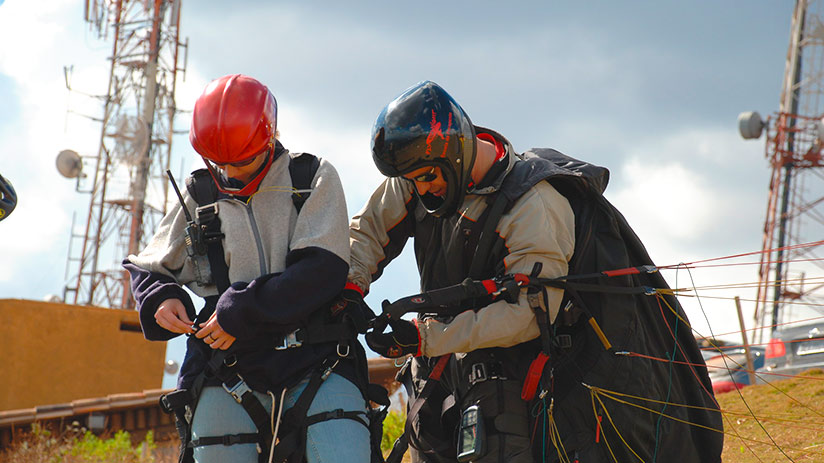 Being able to enjoy one of the top cities to visit in Peru is a luxury, but also complementing your trip with an incredible activity is even better. And it is normal to have doubts about security measures when one is in a foreign country and flying over 250 meters in the air. But if you already have experience in adventure activities within Peru, you know that you don't have to worry. The instructor is always trained and is a professional throughout the entire process, especially during the flight and landing. You will be held by a harness safe from all possible angles and securely adjusted. The flight is in tandem, which means that you will be accompanied by an instructor throughout the flight. It is not necessary to be an adrenaline junkie to enjoy paragliding in Lima, it is a fairly calm flight and where you can enjoy yourself.
TIPS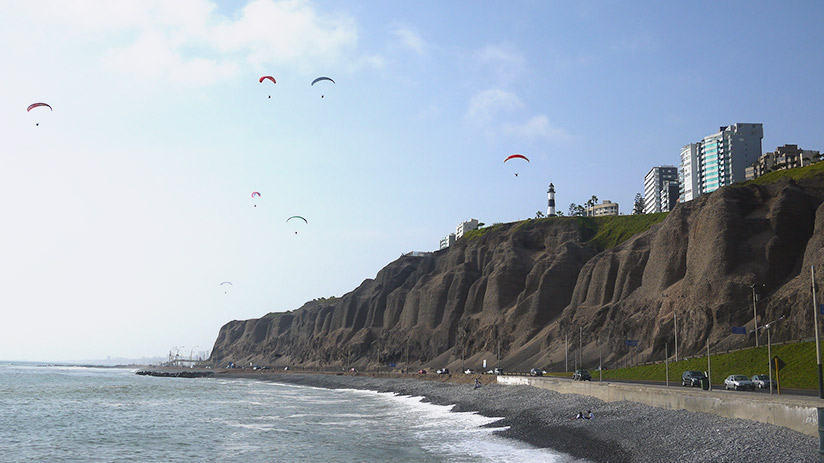 Although it is not necessary to book in advance, it is advisable to call previously to consult for maximum weights and weather conditions. If you are afraid of heights and the like, it is better to put this activity aside. The tour is totally safe and it is one of the best things to do in Lima Peru, but even so, it is not a good idea to undertake this activity if you are very afraid. The tour includes an HD video that is delivered on a memory card, you can ask to record the view of the area or you can enjoy it. Do not miss the incredible experience of paragliding in Lima.
OTHER THINGS TO DO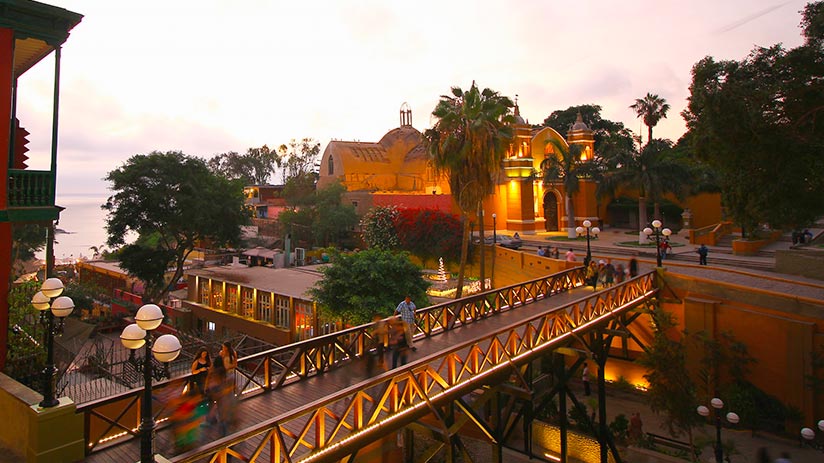 It is true that paragliding in Lima is one of the most incredible activities, but it is not the only one. The City of Kings has an abundant repertoire of activities and attractions to visit. After your flight, you can enjoy a beautiful walk through the different districts or have a traditional cocktail in the many bars. If you are accompanied by your partner you can take advantage of taking a tour of the famous Bridge of Sighs, one of the best things to do in Barranco. Or simply tour the active nightlife of Lima, whatever your decision is, you can enjoy a unique moment.
"OPEN THE WINGS OF FREEDOM & MAKE YOUR DREAM TRUE OF FLYING IN THE AIR"
We hope together with Machu Travel Peru to have informed you a little about how to enjoy paragliding in the Andean capital. Remember that you can create your own private tours and include this activity within your itinerary. For more information, you can consult with our qualified advisers to guide you about all the steps to follow.
---