Peruvians are really proud of our ancient culture, Inca ruins, and stunning Amazonian jungle, but our beautiful South American country offers plenty of other things and places to visit as well. Have you ever heard the ocean breeze puts a mind at ease? Yes, I know you are smiling right now. A beach holiday is good for your body and soul, for this reason, Peru beaches destinations are the best! Can you imagine how it feels the ocean breeze, warm sunsets or the taste of heavenly seafood?
Peru boasts miles and miles of Pacific coastline, the amazing and gorgeous home to the best Peru beaches. The sky above, sand below and peace within… The options seem to be unlimited, don't they? The Peruvian coast is a wonder on its own. Let's take a look at some of the Peru beaches which get you dreaming of your next adventure. Don't hesitate and start planning a trip to Peru. You deserve it!
Mancora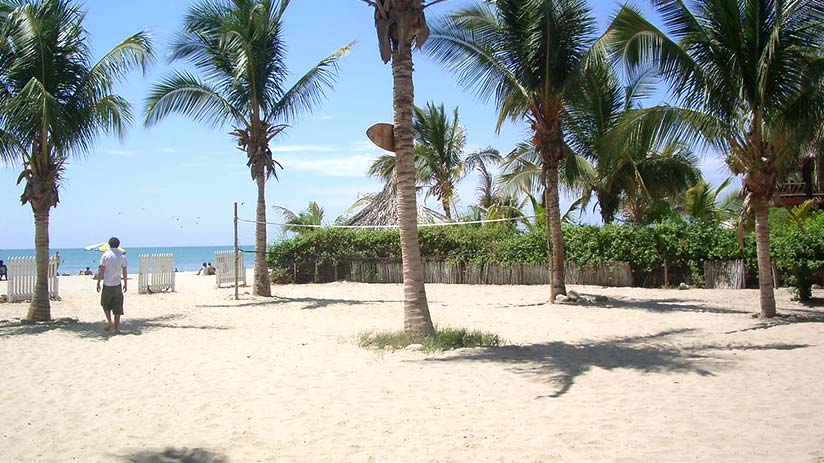 Are you ready for 365 days of sun, lulling waves and fresh seafood? I know, I know, you are already excited to get to Peru.
Located in the warmest region of Peru, this sunny year-round destination, with its chilled-out atmosphere, pure powdery sand, warm waters, and cloudless blue skies, attracts many locals and travelers from around the globe. Also known for being a great spot for surfing.
Moreover, Mancora boasts a unique marine life so if you are interested in fishing or diving, this is the place!
Punta Sal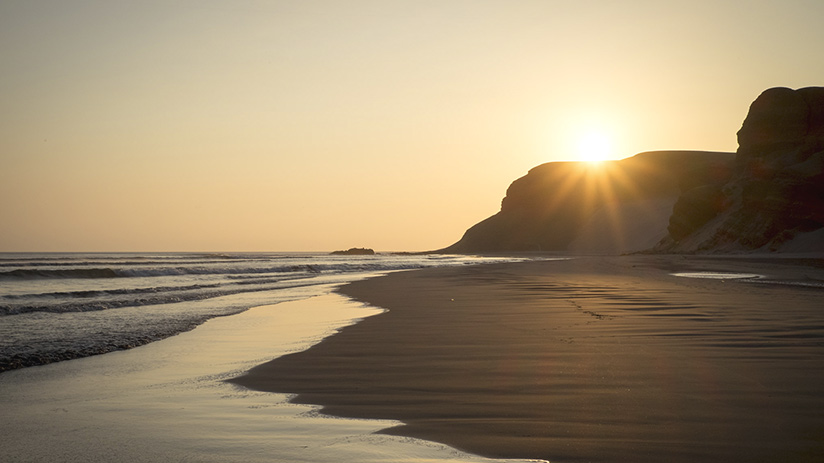 Located along the northern coast, Punta Sal is considered one of the most beautiful and charming first-class beaches in Peru.
Besides, due to its location, which is close to the equator, the temperature of the seawater is about 24°C for the whole year-round. Completely amazing, isn't it? The nice temperature, accompanied by calm waters -perfect for game fishing- and golden sand, makes Punta Sal a must-visit beach on your tours in Peru.
La Mina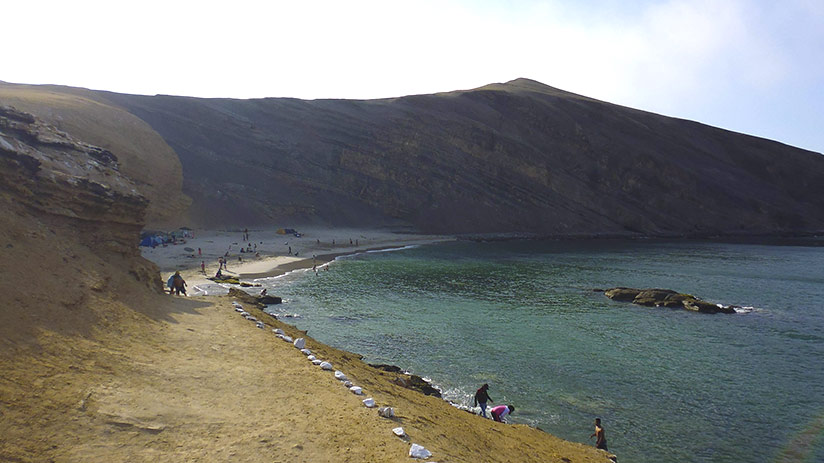 Located in -and surrounded by- the natural beauty of Paracas National Reserve, which boasts some of the most dramatic desert landscapes of Peru.
The impressive sandstone rock formations meet the sparkling turquoise-green waters of the Pacific. A dream beach… but La Mina becomes even more dazzlingly beautiful as the night sky becomes a festival for star-gazers. Undoubtedly a highlight.
Punta Hermosa
Just one-hour drive from Lima, Punta Hermosa is pretty famous among Limeños. Due to proximity to the city, it's a nice option for a quick weekend escape.
Adventure sports in Peru beaches
Are you happy with all the suggestions that we have given you until now? Are you in love with the Peru beaches vibe? Certainly, Peru is not lacking in beach territory. 
The north coast boasts truly out-of-the-ordinary Peru beaches full of cool spots where the potential for adventure is boundless! In fact, Peru stands out as a world premium spot to practice extreme and adventurous sports as well. So, come and discover it by yourself! And remember that anytime is the best time to visit Peru!
Here is a roundup of some of these cool Peru beaches where you will get the most out of your Peruvian adventure.
Huanchaco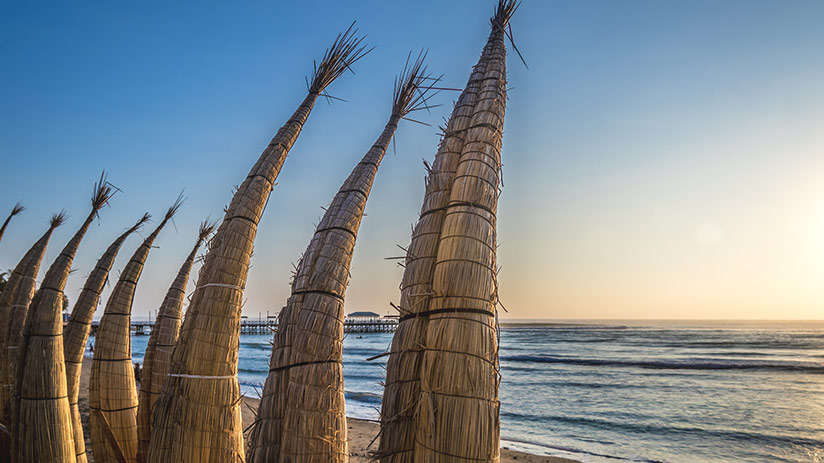 If you are a keen surfer, Huanchaco is one of the best places to head. Good waves take place there.
Located 560 km north of Lima, this laid-back beach is well known for its watersports and unusual style of fishing practiced by the local fishermen. They ride over the waves with a traditional reed fishing boat called Caballito de Totora. This woven boat has been used for thousands of years.
Besides, there are many historical ruins not far from the beach. Many travelers often stop off en-route in order to explore them.
Cabo Blanco
This wonderful beach is not only famous for being the place where Ernest Hemingway was inspired to create his famous novel The Old Man and the Sea, but also for creating -from November to January- the perfect pipeline wave for experienced and adventurous surfers.
Certainly, Cabo Blanco is considered one of the best surf spots around the world and the most famous along Peru's 2,500 kilometers of coastline.
Chicama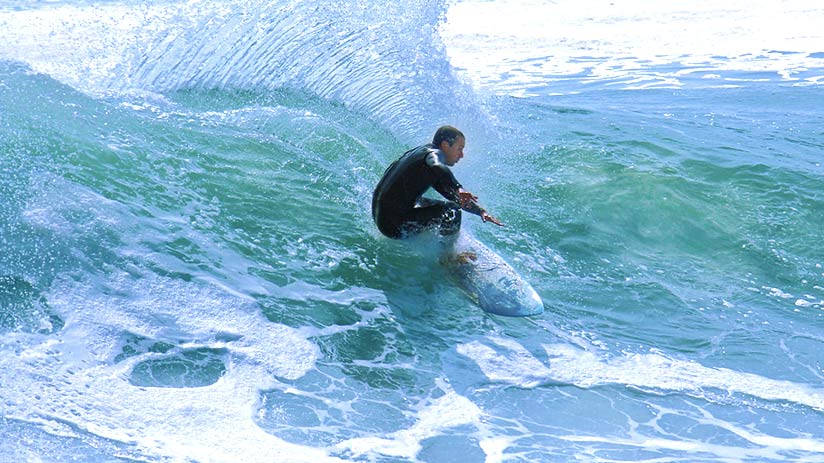 It is famous for boasting the world's longest left breaking wave (up to one mile long). Chicama sets in a stunning arid desert landscape, about 80 km north of Huanchaco. 
Keep calm and enjoy the beach
We all know that traveling is a great pleasure in life but a greater one is traveling without worries. Travel safety is a pretty important concern, so consider getting your travel insurance sorted before you head off on your adventure.
---