Peru is an ideal destination for travel fans. All of its destinations have tourist attractions to visit and discover. And almost all its places hide much more than an incredible ancient culture. There are many places throughout the Andean Country that are worth knowing. For this reason, Machu Travel Peru has prepared a small article so that you know the famous landmarks in Peru. Keep in mind that this is just a small glimpse of all the places this amazing country has to offer.
Peru has many well-known destinations and it is difficult to choose among all of them. In the same way, we have obtained a small list of the most recognized and chosen destinations when traveling.
5 FAMOUS LANDMARKS IN PERU
MACHU PICCHU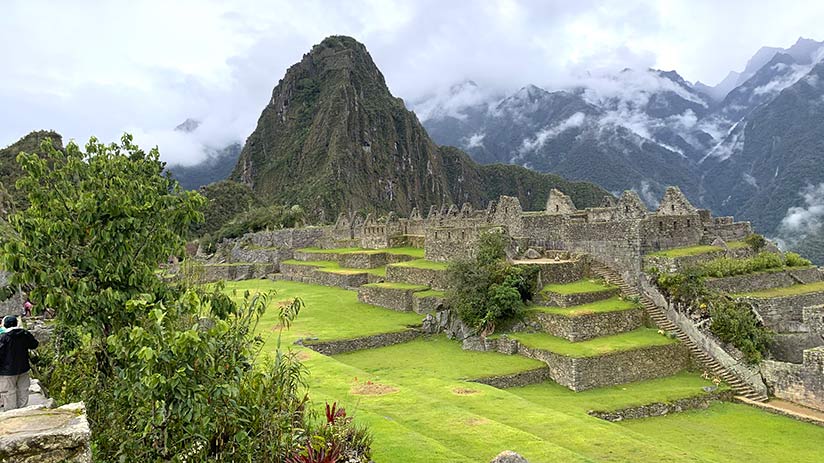 This is an obvious destination and known to all those who visit the Inca Country. The long-awaited archaeological complex is one of the most famous landmarks in Peru, visited by tourists and locals alike. It is one of the best things to do in Peru.
To know the citadel, there are two main ways to approach it, you can walk the Inca Trail or travel by train. Depending on how you want to carry out your adventure you can do it in the most comfortable way of all and go by train to Aguas Calientes. The trip lasts 1 hour and a half or more depending on your departure destination. You also have the option of choosing luxury or simpler services. This option is ideal for those who wish to reserve energy to tour the entire Wonder of the World.
For the more adventurous and daring, they can hike the Inca Trail in about 4 days and 3 nights. This beautiful route will allow you to see the varied and beautiful landscapes of the Urubamba Valley and its Peaks. Either way, enjoying this complex is a unique experience and longed for by many, so don't forget to book your tickets in advance.
CUSCO CITY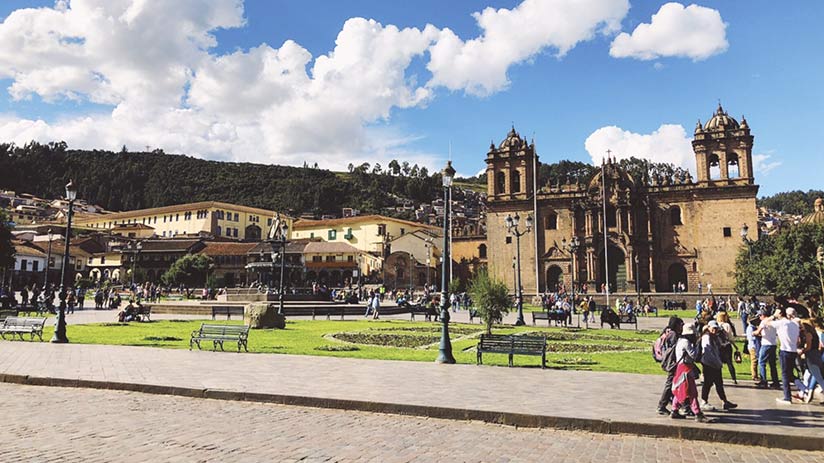 Many of those who wish to visit the long-awaited archaeological complex, choose the Imperial City as a lodging and acclimatization point. Cusco is one of the best places to visit in Peru. This cosmopolitan city is full of history and culture in all its corners, from beautiful places like the Coricancha Temple to its narrow streets full of tradition. It is considered a great point for tourism and one of the famous landmarks in Peru.
Throughout the city, you can see a distinguished architecture, where the crossbreeding between the Colonial Spaniards and the Incas dominates. This beautiful syncretism can be observed not only in architecture but also in art and general culture.
Those more curious will find various tourist attractions as well as museums or archaeological ruins to visit. Definitely, a beautiful place to visit and know for a few days.
HUASCARAN NATIONAL PARK
This beautiful and immense protected natural space is one of the many natural heritage sites of humanity that Peru has. It is located in the central Peruvian Andes, in the so-called "Cordillera Blanca". This imposing natural jewel contains numerous and remarkable ecosystems, as well as a wide range of native wild animal species. This place is one of the most beautiful things to see in Peru.
Its protection makes possible the great preservation of biological diversity in the area and its surroundings. Huascaran is one of the highest peaks in the Inca country with a height of 6760 meters above sea level. Inside here, you can enjoy breathtaking views, such as lakes, peaks, glaciers and much more. Do not miss this famous place in Peru.
COLCA CANYON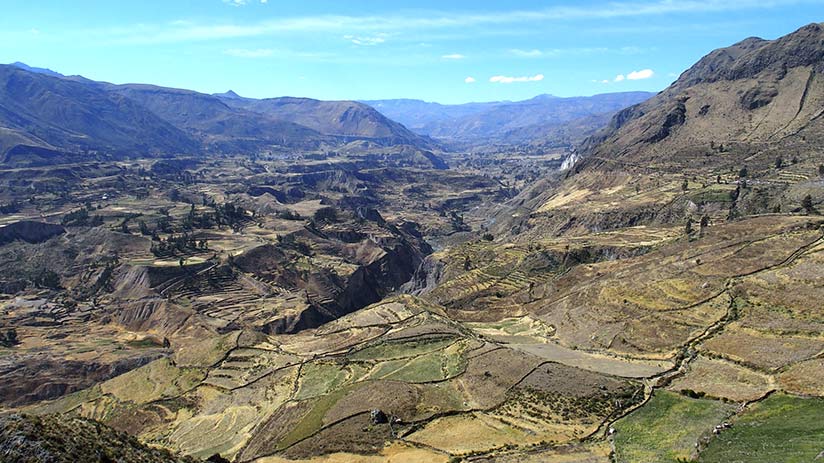 One of the deepest canyons in the world and twice as deep as the Grand Canyon. It is one of the natural settings populated by attractions such as the Colca River or the different thermal baths, in addition to being the habitat of the famous Andean Condor.
One of the main reasons for visits is its different and varied trekking routes to do around. One of these routes begins in Chivay and goes along the left bank of the canyon. This route allows you to witness the main towns of the valley as well as visit the Cruz del Cóndor viewpoint. An excellent option for adventure travel in Peru.
LAKE TITICACA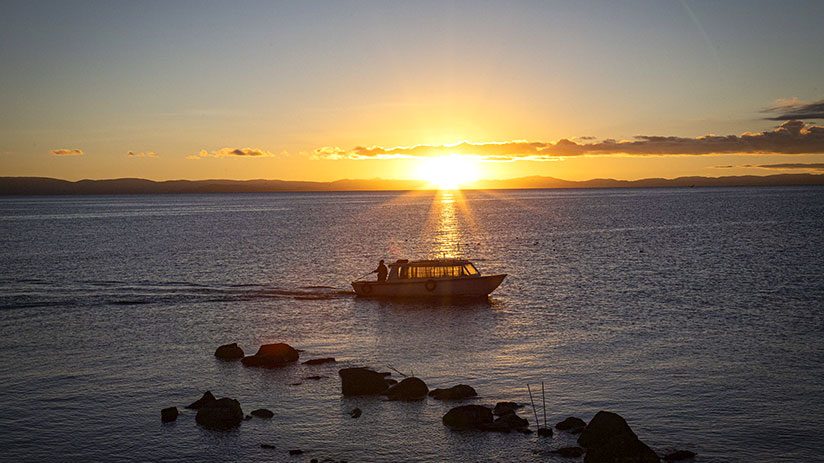 This is one of the famous landmarks in Peru and an excellent option to spend with your family or with your partner. It is a place full of myths, mystery, legends, and charm. This magical place is full of history and culture, in addition to being one of the largest lakes in South America and one of the largest navigable bodies of water in the world. In this destination, you will find various activities such as fishing or browsing its different natural and artificial islands. A landscape that you cannot miss on your visit.
ENJOY YOURSELF
We hope these ideas have been helpful. In the same way, these are just a small sample of everything you can find in this magical country. Don't miss out on this wonderful adventure and start organizing your trip with Machu Travel Peru.
---