Peru is an ideal destination for travel lovers. With such an extensive geographic variety and exquisite history, it is one of the best countries to travel to. Virtually all of its destinations have tourist attractions to visit and discover. For this reason, together with the experts from Machu Travel Peru, we have prepared a small article for you to know the famous landmarks in Peru. Peru has many well-known destinations worthy of your visit. So it is difficult to choose between all of them. In the same way, we have obtained a small list of the most recognized and chosen destinations when traveling. Keep in mind that the places mentioned are just a small sample of all the places this incredible country has to offer.
Some of the most famous landmarks in Peru
MACHU PICCHU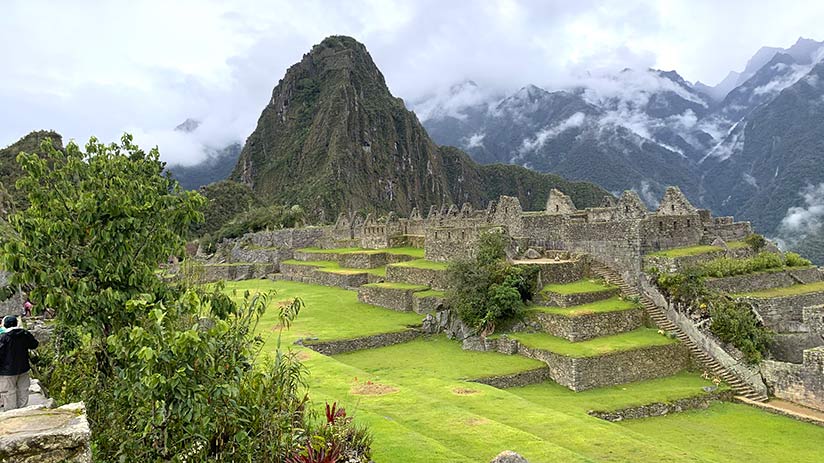 This is an obvious destination known to all those who visit the Inca Country. The long-awaited archaeological complex is one of the most famous landmarks in Peru. Visited by both tourists and locals throughout the year. Without a doubt, it is one of the best things to do in Peru. To get to know the citadel, there are two main ways to approach it. You can choose to walk the Inca Trail or travel on a luxurious train. Depending on how you want to carry out your adventure, you can do it in a day or more.
The most comfortable way of all is to be able to go by train to Aguas Calientes. The trip lasts 2 and a half hours or more depending on your departure destination. You also have the option of choosing luxury services or some simpler ones. This option is ideal for those who want to save some energy to explore all the Wonder of the World. Among the different Machu Picchu tours, the train is usually the most comfortable and fastest option.
For the more adventurous and daring, they can choose to travel the popular Inca Trail in approximately 4 days and 3 nights. This beautiful route will allow you to know the varied and beautiful landscapes of the Urubamba Valley and its different Peaks. But breathtaking views will not be all you can enjoy. Along the route, you will also find some not-so-well-known Inca ruins. If you are an adventure lover, the Inca Trail will fascinate you.
Whatever your decision, being able to enjoy this complex is a unique experience desired by many. Your tour accompanied by a guide will allow you to know the different areas and Machu Picchu facts. So don't forget to book your tickets in advance. No trip to Peru is complete without first knowing the beautiful Wonder of the World.
THE IMPERIAL CITY OF CUSCO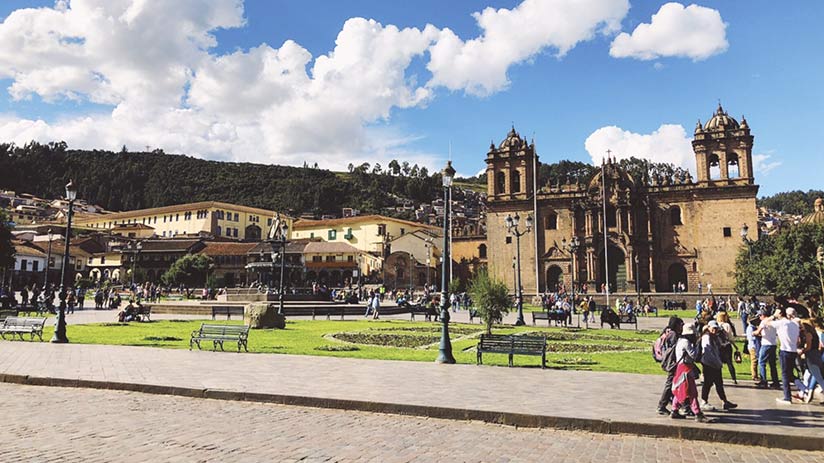 Many of those who wish to visit the long-awaited archaeological complex, choose the Imperial City as a point of accommodation and acclimatization. Cusco is one of the best places to visit in Peru. This cosmopolitan city is full of history and culture in all its corners. From beautiful places like the Temple of the Coricancha to its narrow streets full of history and tradition. It is considered a great point for tourism and one of the most famous landmarks in Peru.
The most curious will find various tourist attractions as well as museums or archaeological ruins to visit. But within Cusco, you will find not only museums and attractions but also some luxurious and exclusive accommodations. Besides, bars and restaurants abound, so you will have the opportunity to try the delicious traditional food.
One of the most emblematic characteristics of the city is its architecture. The architecture of Cusco is dominated by a harmonious mix between the colonial Spanish and the Incas. This beautiful syncretism can be observed not only in architecture but also in art and culture in general. In short, a beautiful place to visit and know for a few days. If you were wondering why visit Cusco city, now you know.
TITICACA LAKE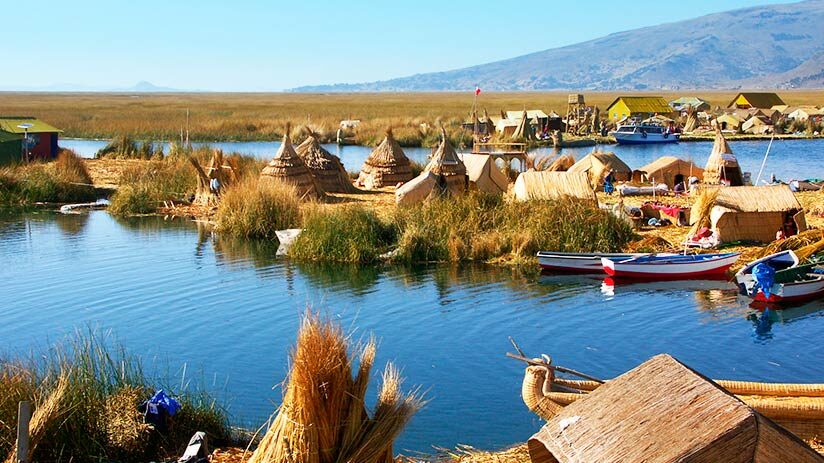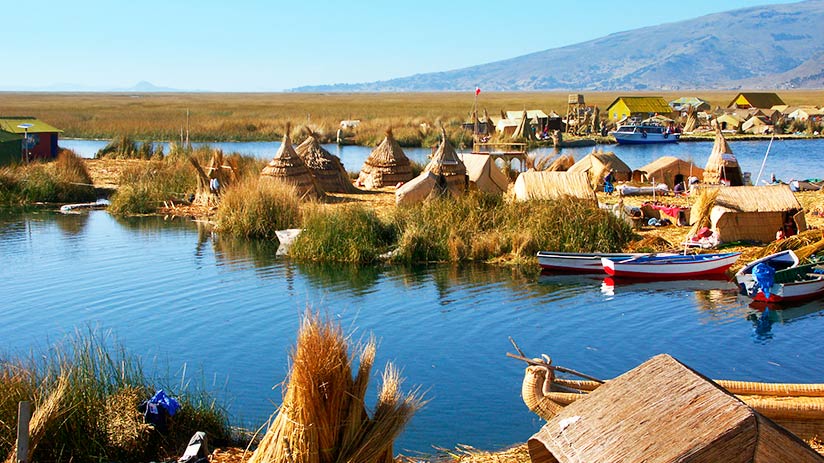 This is one of the most famous landmarks in Peru and an excellent option to spend with your family or with your partner. You will have the opportunity to enjoy tours from Machu Picchu to Lake Titicaca. So you can combine two of the best destinations in Peru in a single trip. It is a place full of myths, mystery, legends, and charm. This magical place is surrounded by history and culture.
It is also recognized for being one of the largest lakes in South America and one of the largest navigable bodies of water in the world. Within this destination, you will find various activities such as sailing through its different natural and artificial islands or relaxing in its many luxurious lodgings. Also make sure to visit the nearby city of Puno, a beautiful colonial city. Lake Titicaca offers such an enchanting landscape that it is impossible to miss. Be sure to include this destination on your next visit to Peru.
COLCA CANYON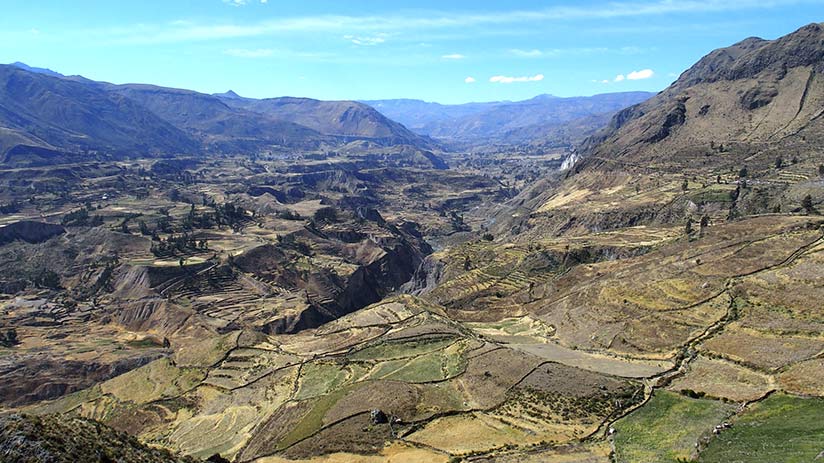 The Colca Canyon is one of the deepest canyons in the world with a depth twice that of the Grand Canyon. It is one of the natural settings populated by attractions such as the Colca River or the different thermal baths. In addition, the entire region is recognized for being the home of the famous Andean Condor.
One of the main reasons for visiting is its different and varied trekking routes to do in the surroundings. One of these routes begins in Chivay and runs along the left bank of the canyon. This route allows you to witness the main towns in the valley as well as visit the famous "Cruz del Cóndor" viewpoint. Before embarking on a trek in the Valley it is advisable to visit our Colca Canyon trek guide. Definitely, the Colca Canyon is one of the most famous landmarks in Peru.
IQUITOS AND THE PERUVIAN AMAZON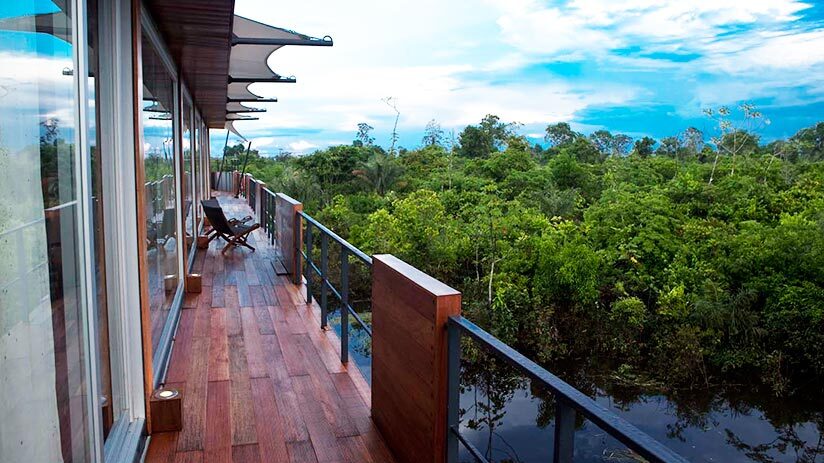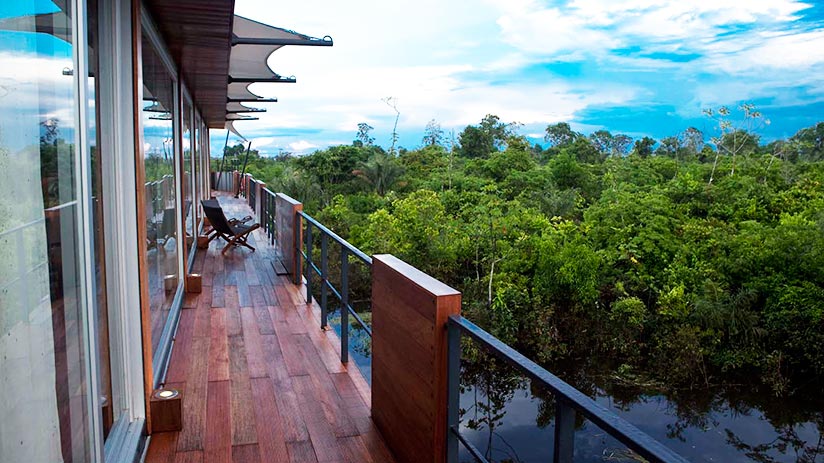 One of the most famous landmarks in Peru is the Amazon region. In the Amazon region, one of the most important cities is Iquitos. Iquitos is also known as the Amazon capital of Peru. This jungle city is one of the most luxurious and incredible destinations. You can only get there by plane or boat; it is impossible to get to the city by bus or car. In this magical place, you will enjoy a natural environment full of magic and mystery. Among the various luxury tours in Peru, Iquitos should be on your itinerary.
You will also find luxury services such as a full range of luxury Amazon cruises on the Amazon River. These five-star yachts are fully equipped to provide you with a pleasant experience. The suites are equipped with large windows, where you can enjoy the beautiful landscape. You can watch the river pass by from your comfortable California king-size bed. On these yachts, you will have famous international chefs who will prepare typical and traditional dishes made with fresh and local ingredients.
THE PARACAS NATIONAL RESERVE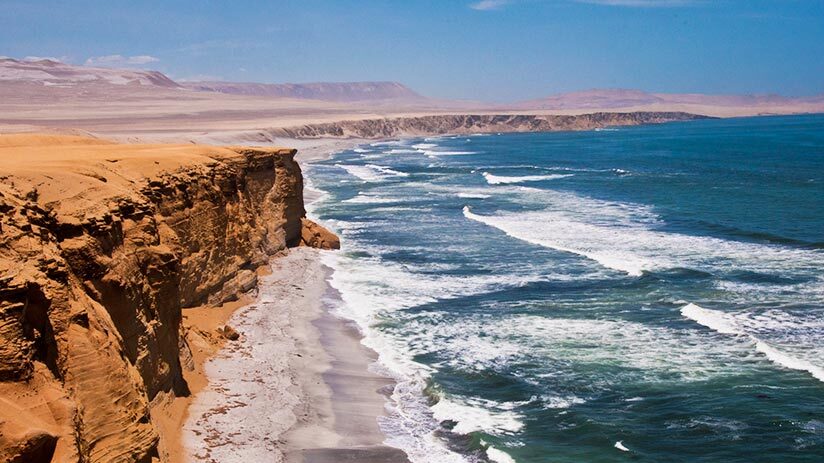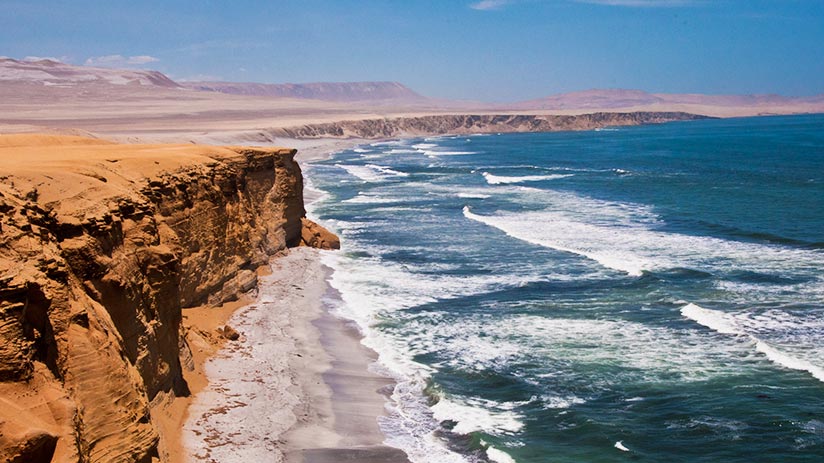 South of the capital of Lima is the Paracas National Reserve. Those who love nature and wildlife will love this place. Some of the best hotels in the country are located by the sea, overlooking a protected wildlife sanctuary. The gleaming beach in the desert is in sharp contrast with the blue water. Among all the activities available, you can choose to spend a day by the swimming pool of a luxury resort.
Or you can choose to go out by boat, where you can see hundreds of sea lions, dolphins, penguins and birds. Alternatively, you can relax and listen to live music in one of the many elegant restaurants. Paracas is very close to Lima, or only a short flight from the mountains or the Amazon River. It is an ideal choice for a tour combination with other famous landmarks in Peru.
HUASCARAN NATIONAL PARK
The Huascaran National Park is an immense protected natural space and one of the many natural heritage sites of humanity that Peru has. It is located in the central Andes of Peru, in the so-called "Cordillera Blanca". This imposing natural gem contains numerous remarkable ecosystems, as well as a wide range of native wild animal species. This place is one of the most beautiful things to see in Peru.
The protection of the park allows the great preservation of biological diversity in the area and its surroundings. Besides having one of the highest peaks in the Inca country, Huascarán, with a height of 6760 meters above sea level. Inside, you can enjoy breathtaking views such as lakes, peaks, glaciers, and much more. Do not miss to enjoy tourism in Peru in one of the most famous landmarks in Peru.
"REMEMBER TO CELEBRATE MILESTONES AS YOU PREPARE FOR THE ROAD AHEAD."
When it comes to famous landmarks in Peru, there are quite a few options to choose from. Preparing this list is not so easy, since Peru is full of emblematic and iconic places. We hope these ideas have been helpful to you. In the same way, these are just a small sample of everything you can find in this magical country. Don't miss out on this wonderful adventure and start organizing your trip with Machu Travel Peru. If you want to know more about our travel programs, you can consult with our team of qualified advisers.
---