Peru is a country where life, opportunities, and history are celebrated. From the jungle to the highlands, it is celebrated in all corners of the Andean country. And June is an incredible month to celebrate different traditional and cultural occasions. The only drawback you will have is choosing between all these incredible events. Therefore, we will try to give you a brief explanation of what they are about so that you can choose and enjoy it to the fullest. Machu Travel Peru wants to explain the 7 most important festivities in Peru in June.
7 FESTIVITIES AND EVENTS TO BE HELD IN PERU IN JUNE
INTI RAYMI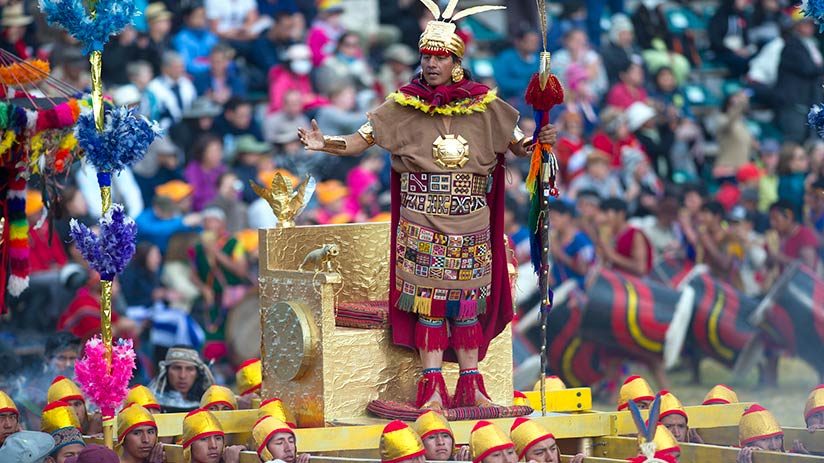 The Inti Raymi festival or also known as the "Festivity of the Sun", is one of the most important ceremonies in Peru in June. It is celebrated every year during the winter solstice (June 24) and this event celebrates the Sun God "Inti". Previously, this celebration ensured that the Sun would return from its farthest point. Today, it is one of the most important events in the entire Andean calendar. This celebration takes place in Cusco, The Imperial City, where crowds gather to see the ceremony that takes place in Sacsayhuaman. Although it is celebrated in the walled fortress, it continues to take place throughout the week with street fairs, exhibitions and accompanied by regional food and drinks. Being able to be present at the Inti Raymi is the best thing you can do in Cusco during June.
SAN JUAN PARTY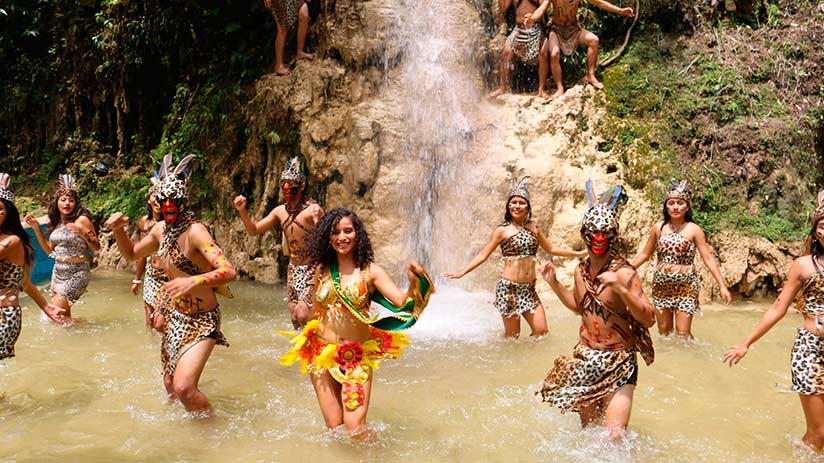 While in Cusco crowds of people gather for the Inti Raymi, in the Amazonian regions hundreds of local and foreign people also gather to celebrate another wonderful celebration of Peru in June. On June 24, everyone tends to go down to the riverbank and swim, dance, relax, and eat Juanes. There is never a lack of wine and beer to accompany throughout the dance night. One of the best things to do in Iquitos is being able to celebrate this wonderful celebration.
CORPUS CHRISTI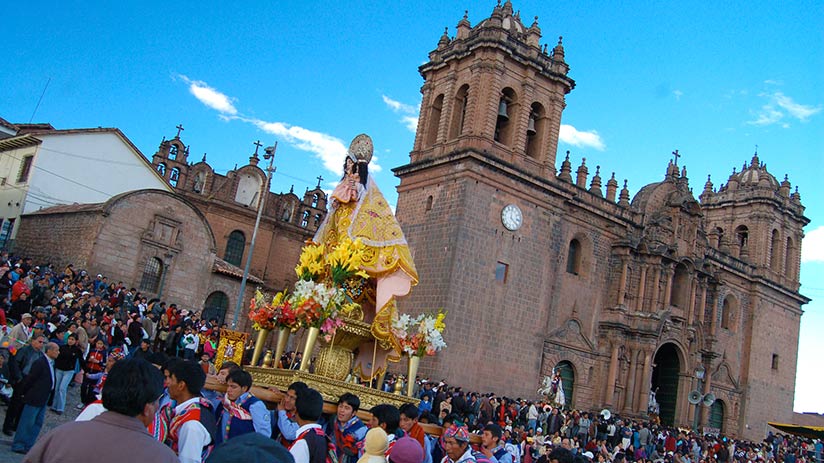 Whether you are religious or not, the time of Corpus Christi is between May and June. It is a perfect occasion to celebrate the company of the locals and their traditions. If you are visiting Peru, you can't miss this beautiful event. 15 saints and virgins are brought from their respective churches to visit the Plaza de Armas in Cusco and are then admitted to the "Cathedral of the Basilica". During this day, you will find the Plaza de Armas full of people eager to see the main saints and virgins adorned with jewelry and brocade. The night turns into a vigil where traditional dishes are served. You don't need to share religious values ​​to find yourself having a good time.
TOURISM WEEK OF CHACHAPOYAS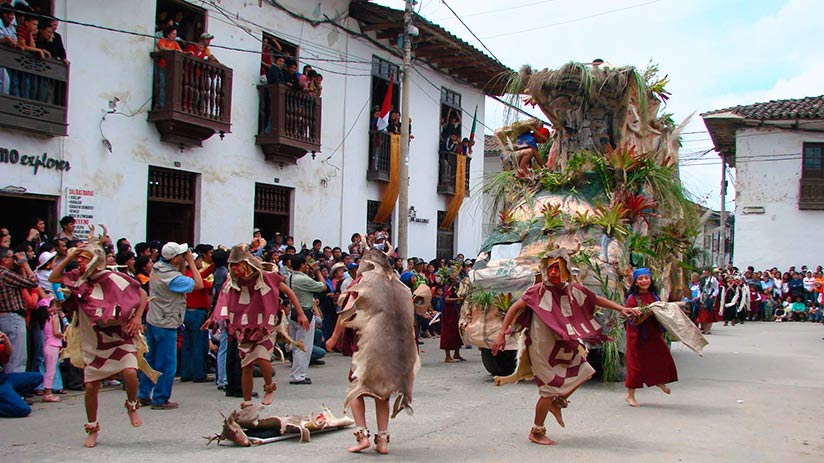 This is a fairly important event in northern Peru. It usually happens during the first week of June and is a combination of parades, gastronomic fairs, exhibitions or presentations, and much more in an incredibly festive atmosphere. Here you can enjoy the cultural benefits of traveling and meet many communities in the region wearing traditional clothes.
LORD OF QOYLLUR RITI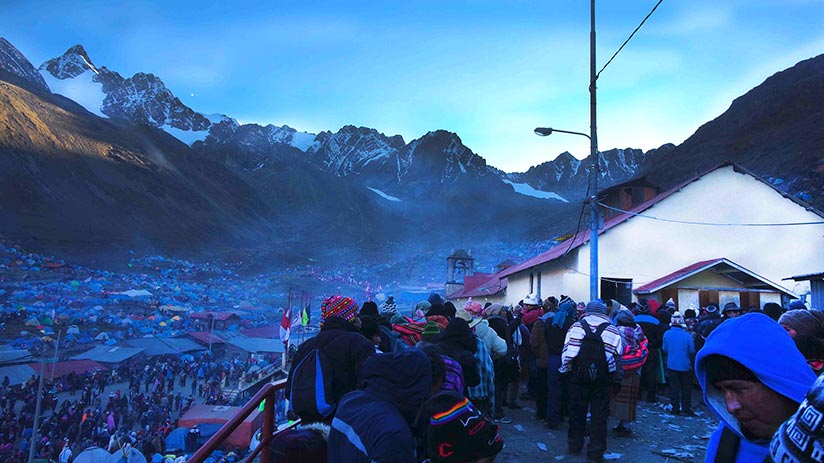 Why visit Cusco city? The event of Lord of Qoyllur Riti is a great reason to do it. Thousands of pilgrims decide to climb the snowy slope of Ausangate (6,362 meters above sea level) and the Q'eros and other pilgrims return with large blocks of ice on their backs to irrigate their lands with the sacred water of Ausangate.
CHACCU DE VICUÑAS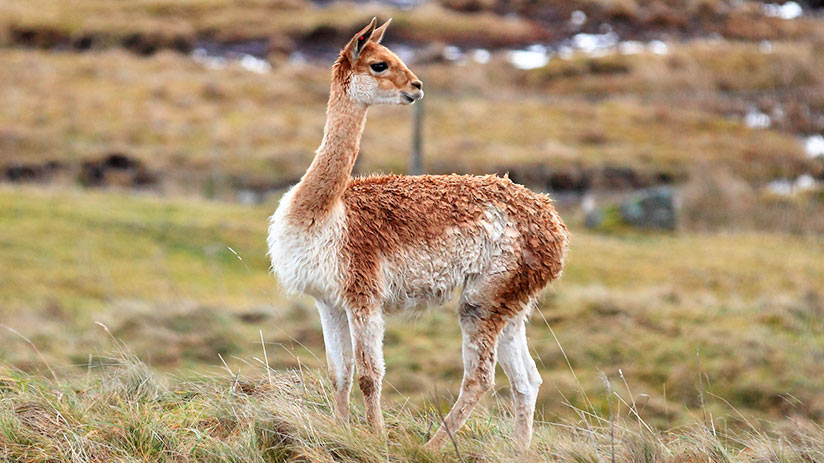 If you are looking to enjoy one of the many festivities in the different tours in Peru, you can do the Chaccu de Vicuñas in Ayacucho. The Chaccu (or Chacu) is an ancient method of rounding vicuñas that live in the highlands of Peru and South America. This technique has been used since pre-Inca times. This technique is communal because it needs many people to achieve it. The local communities form a human chain holding each other's arms and direct the vicuñas towards the corrals. Once contained, the vicuñas are sheared from their wool.
DAY OF SAN PEDRO AND SAN PABLO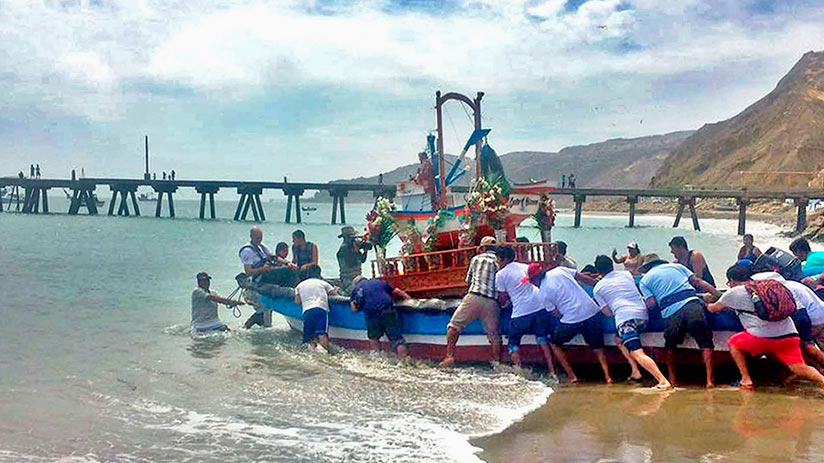 Another festivity that is celebrated throughout Peru in June, is the day of San Pedro and San Pablo. This is a national holiday and is celebrated on June 29th. This celebration varies across the country, but normally it is a maritime procession along the coast of Peru. Hundreds of boats go out into the water and carry images of apostles and saints.
"IF IT SCARES YOU, IT MAY BE A GOOD THING TO TRY"
Together with Machu Travel Peru, we hope to have explained the best that June has in terms of festivities and events. These are not the only events that happen in the Andean country, there are many more that are not so well known. But within Peru, every excuse to celebrate is a good one.
---