For years, Peru has been considered the epicenter of the gastronomic revolution that takes part in Latin America. And it is not surprising, since Peru has greatly influenced world cuisine. Without Peru, there would be no potatoes, sweet potatoes, and other endless ingredients that come from the Andean sector. Especially within Lima, the capital of the Andean country, and considered the gastronomic capital of all of South America. It is in the Peruvian capital where you can appreciate the explosion of flavors and try their incredible traditional dishes. Although the rest of the country is also not without delicacies and delicacies. Therefore, together with the experts from Machu Travel Peru, we want to tell you everything about the Peru National Dish. So you can start savoring the particular flavor of the Andean country.
ALL ABOUT THE PERU NATIONAL DISH
CEVICHE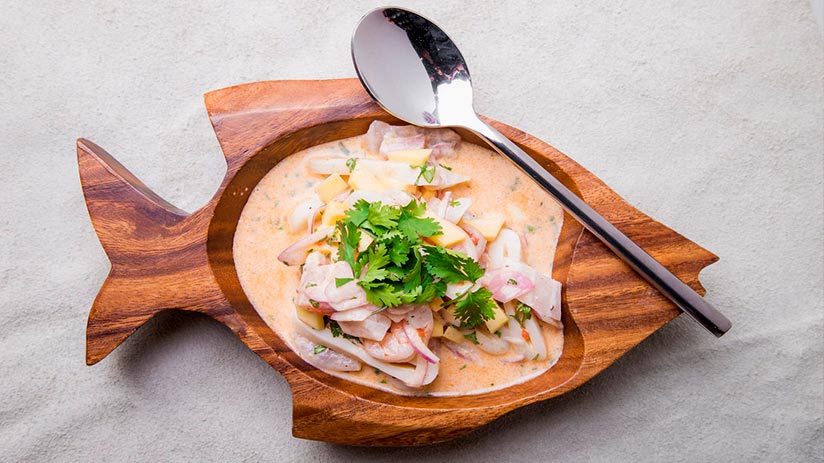 Without a doubt, Ceviche is the Peruvian national dish par excellence, it is one of the most representative and symbolic dishes of Peruvian culture and pride. Ceviche is usually a fresh raw fish salad with salt, onion, garlic, and other peppers mixed and marinated in lemon. The main ingredient to prepare the dish is fresh fish, although in some parts of Peru you usually find black oyster ceviche, crab ceviche, and mixed seafood ceviche, among others. Throughout the Andean country, you can find many variations in the recipe, depending on where you are, ceviche can have a unique touch such as milk, orange juice, celery, and much more. But if you are planning a trip to Machu Picchu, do not miss going through Lima before and enjoying its delicious ceviche. There are more than two hundred ways to prepare this exquisite dish, making it not only a dish but also one of the main attractions within the tourism in Peru.
HISTORY OF THE PERU NATIONAL DISH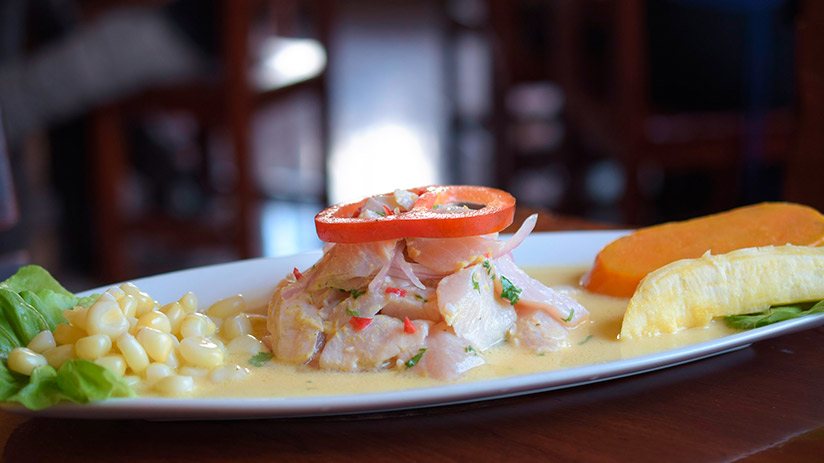 This Peru national dish is more than 500 years old and originates from the Andean country. Academics and scholars affirm that ceviche was born within the Moche culture, before the Incas, between the years 100 to 700 AD. After its birth, it slowly spread to other South American countries, thus gaining its popularity. Over the years, this dish was adapted to the emerging gastronomic boom in Peru and to the palates of the many tourists who often visit the country. Even the flavor and preparation of this dish can change depending on where you are in Peru. Although it must be recognized that there are also numerous other traditional Peruvian food dishes. So Ceviche is not be the only delight to try throughout Peru.
CEVICHERÍAS
If you are looking to try the Peru national dish, do not worry, throughout Lima, there are numerous cevicherías where you can enjoy this delicacy. Cevicherías are restaurants where the menu focuses on this delicious national dish. You can find countless cevicherías throughout Lima, even in other destinations in Peru are also often seen frequently. These restaurants are generally only open during the day, as popular belief says that Ceviche can only be served as lunch. Peruvians tend to believe that fresh fish at night or during dinner can fall ill to the stomach. Do not miss the best restaurants in Lima, especially the best cevicherías.
OTHER TYPICAL DISHES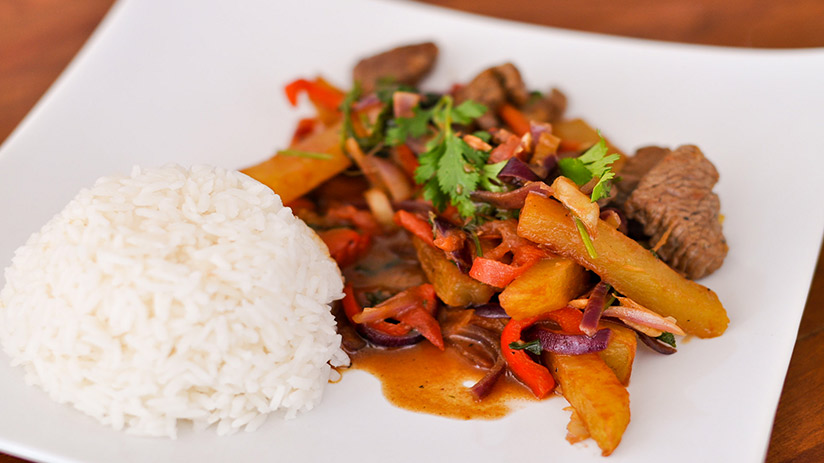 As is common knowledge, Ceviche is not the only delight to try within the Peruvian limits. There is a lot of traditional Peruvian dishes you must try. Usually in these dishes, potatoes, corn, and peppers take a leading role. Fish and shellfish are not the only delicacies available in the Andean country, so we will mention other typical dishes below.
LOMO SALTADO: Another of the most loved dishes by Peruvians, could even be considered as another Peru national dish. This is the result of the fusion of Cantonese cuisine with Peruvian Creole cuisine. You can find it practically in any restaurant in Peru.
PATA A LA HUANCAINA: This delicious recipe originates from the city of Huancayo. This well-known dish is prepared with cooked potatoes along with a sauce made from yellow chili and cheese. Another delight of the Andean country.
AJÍ DE GALLINA: This famous dish consists of a cream preparation accompanied by chicken, cooked potatoes, and white rice, among other things. One of the best typical dishes of the Andean country.
PACHAMANCA: This millennial dish is considered a Cultural Heritage of the Nation. It is usually more popular in rural Peru. Its cooking method is what makes this dish so distinguished.
GRILLED CHICKEN: The list could not be complete without one of the most consumed dishes by Peruvians. Grilled Chicken is usually a festive and celebratory dish, although there are always excuses to eat it.
ANTICUCHO: El Anticucho is the most popular Peruvian street food prepared by street vendors. When walking through the streets of the cities there will be no shortage of places to try an anticucho.
WHEN TO TRY THE PERU NATIONAL DISH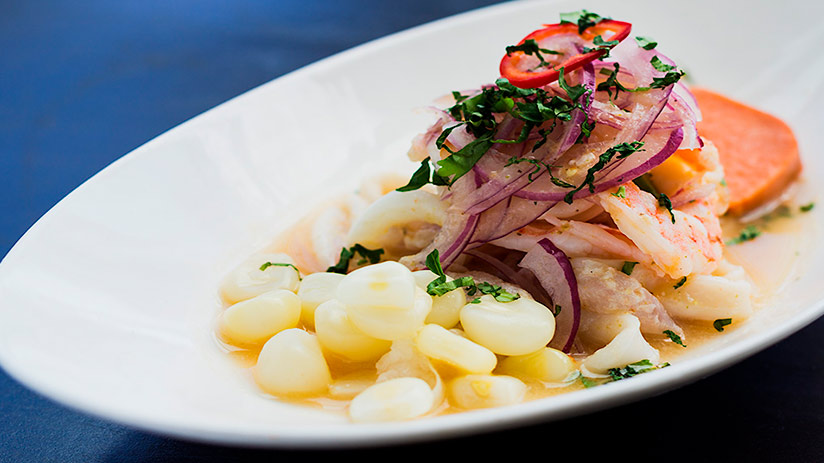 The best time to enjoy Peru's national dish is during the dry season if you plan to visit Machu Picchu. It's even a good idea to give it a try during the summer if you plan to stay in Lima. But generally, if you plan to enjoy the main attractions of Peru, it is a good idea to organize your trip from April to October. So you can enjoy without unforeseen rain during the different tours in Peru.
"SPEAK SPANISH, KISS FRENCH, DRESS ITALIAN, SPEND ARAB, PARTY CARIBBEAN, EAT PERUVIAN"
To answer the question, Ceviche is considered the national dish par excellence in all of Peru. Machu Travel Peru hopes to have been of help to differentiate the different typical dishes of Peru. Remember that we cannot cover all the delicacies available in a single small article, even so, we try to give importance to those dishes that you cannot miss. If you want to know more about our gastronomic tours in Peru, do not hesitate to consult with our qualified advisers.
---