Going abroad can be amazing, wonderful, and even confusing. Especially when it comes to knowing good places to take photos. Since these are the ones that will make us relive these beautiful experiences. Besides, they will give us a great excuse to improve our Instagram page or travel blog. And when we talk about Peru, we know that there are many special places to visit. So if you're looking for a great opportunity to update your scrapbook, we've got a few destinations in mind that will do wonders for your camera (or phone). That is why Machu Travel Peru wants to facilitate your search with this Peru photography tour. 
WHERE TO GO?
Peru is where to go on vacation with friends because it has a lot to offer, from the various beaches, deserts, tropical forests, canyons, or even mountains. So it's hard to make a list of great places since they are everywhere! But we will feature our best destinations to take photos. These places emanate magic in all corners, making the chances of a good photo too high.
Let us help you with your trip so that you are informed and do not miss anything. This Peru photography tour will be a useful list when choosing destinations. Just take in mind that the beauty of Peru cannot be contained in a photo album, it has to be experienced in real life. But that doesn't stop us from continuing with this task, so are you ready for a Peru photography tour and get to know the best destinations? Prepare to be the envy of your friends and colleagues.
Peru photography tour: 10 destinations
MACHU PICCHU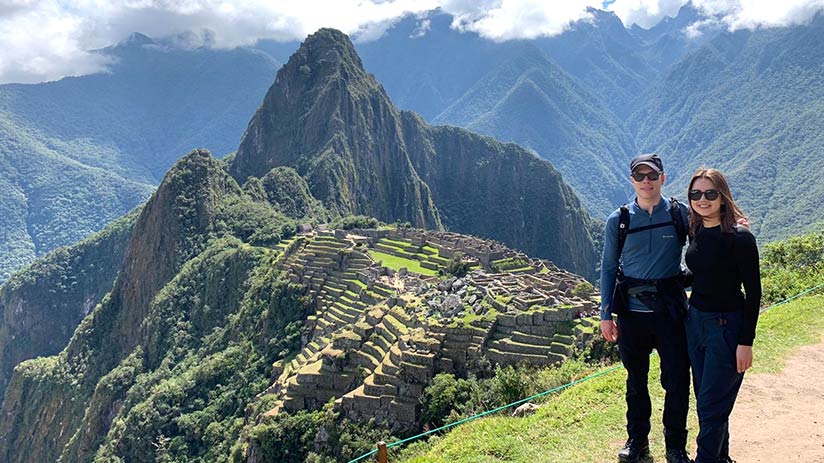 When you think of Peru, the first thing that surely appears in your mind is Machu Picchu. The historic sanctuary is an obvious destination for our photos. Not only for the wonderful view but also for its incredible rooted history and to be the number-one option in tours in Peru. Being able to see the green peak behind the old architecture is a must. Most of the images of Machu Picchu are taken at sunset over the citadel. This is one of the most adored places in the books of avid travelers. The mountainous background of Machu Picchu makes it a very friendly place for photography in Peru.
CUSCO AND THE SACRED VALLEY
The imperial city, with splendid churches and old houses, is another crucial point to take high-quality photos of. Although it is true that the city is usually the gateway to one of the Seven Wonders of the World, it offers many other things to enjoy. Cusco is at a higher altitude than Machu Picchu. Making it an ideal acclimatization stop. While in the Sacred Valley of the Incas, you can see beautiful colonial towns that today show their varied architecture, art, and living culture. This without mentioning that has several archeological sites to visit, so you can keep your camera busy. Going through these places is inevitable if you want to visit Machu Picchu. Let's continue with our Peru photography tour.
PIURA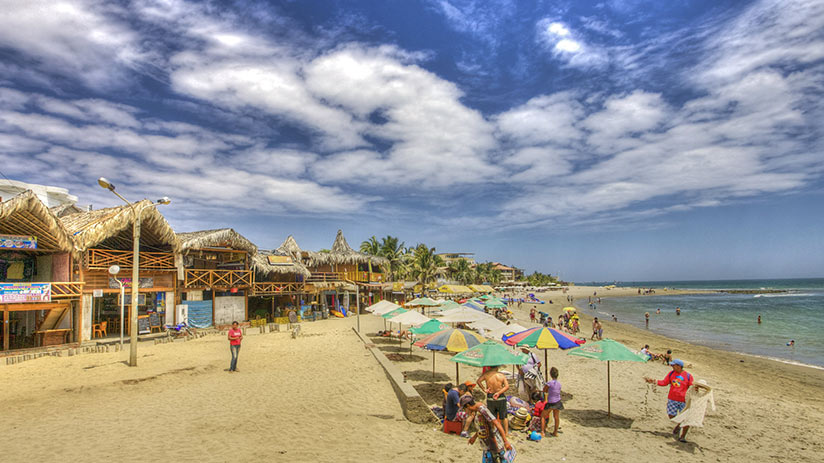 Peru's beaches are beautiful, especially those found in Piura. On the north coast, you will find beautiful beaches to relax. The adventurous nature of the different trips to Peru makes the beaches of Máncora, Punta Sal, Tumbes, Cabo Blanco, or Talara worth relaxing. Here, you will not only have places to take beautiful photos, but also the option to surf or just enjoy the endless summer. So where to go on vacation with friends? Piura is definitely the best place. You'll find endless parties, spectacular weather, and sunsets to photograph.
AREQUIPA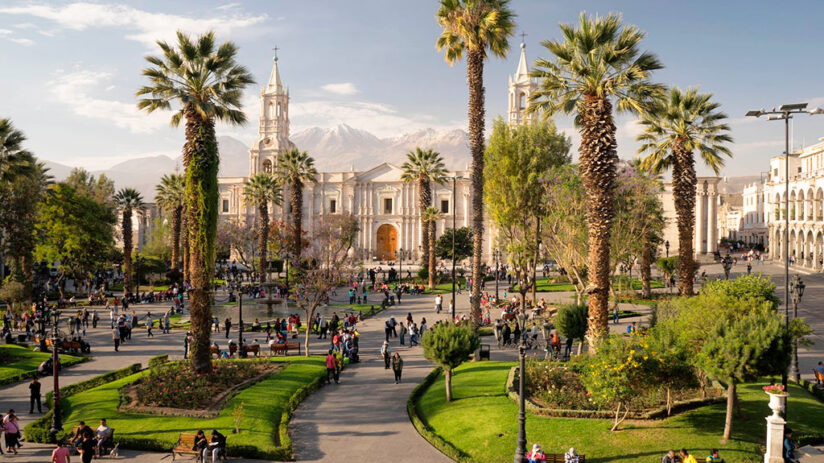 The best time to visit Peru is at any time, especially if you go to Arequipa. Arequipa is the second-largest city in Peru and the second most important. Also known as the White City for its unique architecture. This fascinating destination has buildings made primarily of volcanic rock, and the historic center has been a World Heritage Site for more than a decade. With a horizon dominated by majestic volcanoes, it is the perfect place to visit at any time of the year. Misti is an example of them, with its snowy peak, it is a sight enough to keep our camera occupied. Arequipa Cathedral is an iconic attraction and a good starting point before heading to the Colca Canyon.
THE AMAZON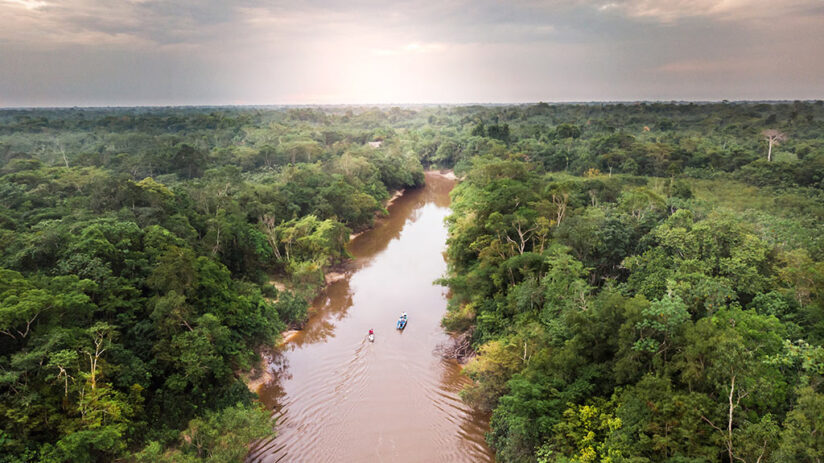 Going to the Peruvian jungle is a memorable experience in itself. From glorious sunsets to meeting different native tribes. This vast stretch of territory, bathed by the Amazon River, has a great variety of dazzling landscapes. The rainforest is most frequently visited through the cities of Iquitos (a two-hour flight from Lima), Pucallpa, or Puerto Maldonado (a few hours drive from Cusco). Most tourists usually stay in these cities as a starting point for different adventure tours. Make sure you enjoy the tours within the Manu National Park or the Tambopata National Reserve. In these places, you will have unique opportunities to take photos. They are also the best destinations to enjoy a Peru photography tour. You will have fun capturing its beauty in videos and photos.
MARAS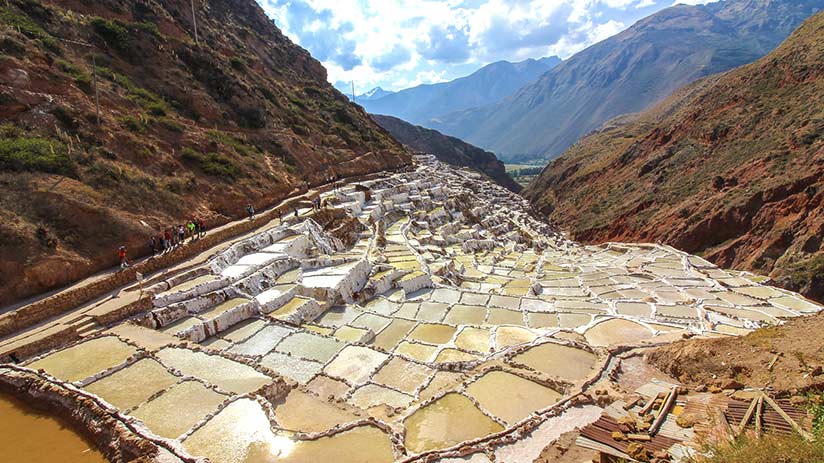 The old salt mines of Maras are a favorite destination for photographers and it is easy to understand why. The salt mines are located northeast of Cusco. You can see about 3000 salt pits distributed in the form of terraces with a charming color palette. Everyone can take pictures of the spectacular landscape full of contrasts between the mines, the mountains, and the sacred river. This excursion is a very popular one and can be enjoyed from the city of Cusco along with other destinations such as Moray.
HUACACHINA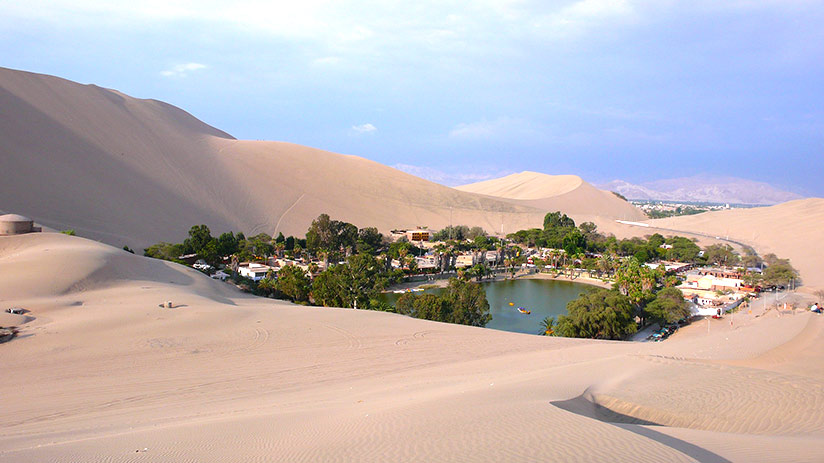 The natural oasis is one of the greatest tourist attractions in the department of Ica. The oasis of Huacachina is a tourist city par excellence and well worth your visit. It is located in the middle of the desert and is quite a landscape to behold. The oasis, between dunes and palm trees, has healing waters according to its reputation and legend. It is quiet, ideal to rest and contemplate the landscape. Although travelers can also practice sandboarding in the surrounding dunes. Or you can also choose to take an ATV through the sand dunes. You will find a great variety of things to enjoy. After enjoying all the things to do in Nazca, you can enjoy a tour of Huacachina.
VINICUNCA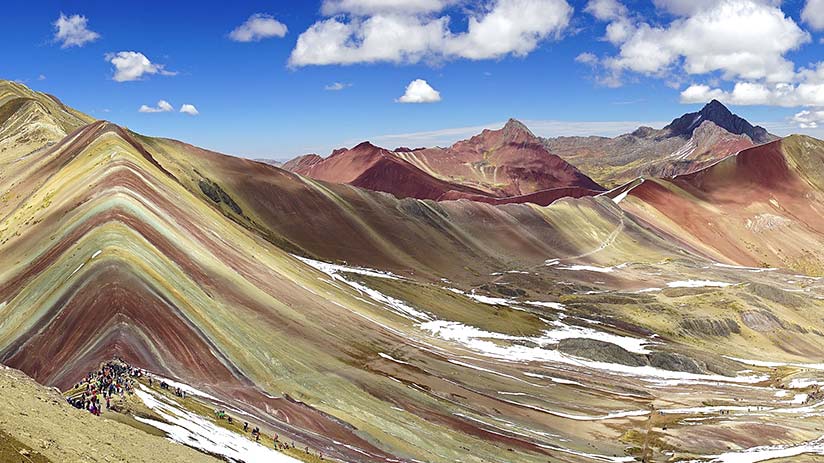 The Rainbow Mountain is also known as Vinicunca, Winikunka, or Color Mountain. And is one of the most impressive mountains in Peru. This mountain presents the colors of the rainbow, hence its name. It is named after its 7 unique colored layers, which are formed due to the mineral composition of the climate. Visiting Vinicunca is one of the main attractions that Peru has. In fact, in recent years it has become one of the most visited destinations in the Imperial City. Your camera would appreciate the views that this wonderful mountain gives. The enchanting mountain landscapes make it one of the best destinations to enjoy a honeymoon in Peru. In addition, the nearby Cusco will be another incredible place to enjoy a romantic getaway.
COLCA CANYON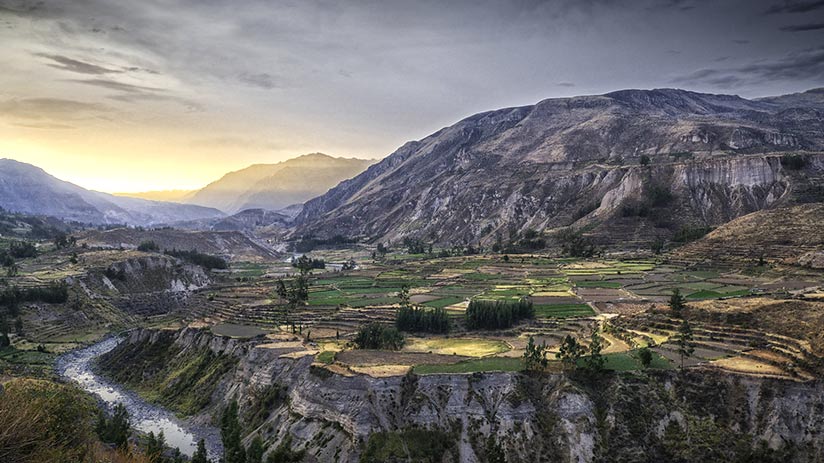 The Colca Canyon is one of the deepest canyons in the world, twice as deep as the Grand Canyon of the United States. It is located in the south of Peru very close to the city of Arequipa. To enjoy a tour to the bottom of the canyon, you can go to the White City. The landscape of the Colca Valley consists of green valleys dotted with crops on different agricultural terraces of remote villages. The Colca Canyon is a great place for hiking and the river is famous for its rafting. You can witness an imponent view and hopefully get a photograph of the Andean condor.
TITICACA LAKE
For the final destination of our photographic tour in Peru, we have Lake Titicaca. The Lake is located in the southeast of Peru and is shared with our border brother Bolivia. To get there you can enjoy a beautiful train trip from Cusco to Puno. A rural trip to the shores of the lake itself is a great experience, not to mention that it is considered one of the best lakes in the world. The lake is very navigable and contains many islands, of which Taquile, Amantaní, and Uros are the best known. You can get some wonderful photos of its cool blue waters. But Puno is also a great place to enjoy. You will find a great variety of things to do in Puno as well as incredible accommodation options.
"PHOTOGRAPHY IS THE ART OF MAKING MEMORIES TANGIBLE."
Peru inevitably has many valuable destinations for our photos. Some destinations are even very close to each other, which makes the trip definitely a must for any photography lover. Machu Travel Peru is happy to help with trips and tours of any kind. If you want to know more about our different travel programs, you can consult with our team of advisers. Make your experience amazing!
---