Thinking of a vacation to South America? Are you thinking especially of the high Andean country of Peru? If so, you can be sure that you will have a wonderful time. Peru is composed of rich history to know and unravel. Likewise, also as a whole, natural beauty without parallel. However, another thing that comes to mind and should be considered when thinking about Peru is your safety and security in Peru. And this encompasses important issues such as immunizations for travel to Peru, the security in Peru, taxis inter alia. That is why, together with the experts from Machu Travel Peru, we have prepared an article to answer the question Is Peru safe to travel? Rest assured, we try to cover all the topics to give you the most complete information.
Some of the most common questions about security in Peru
1. Areas of more crimes in Peru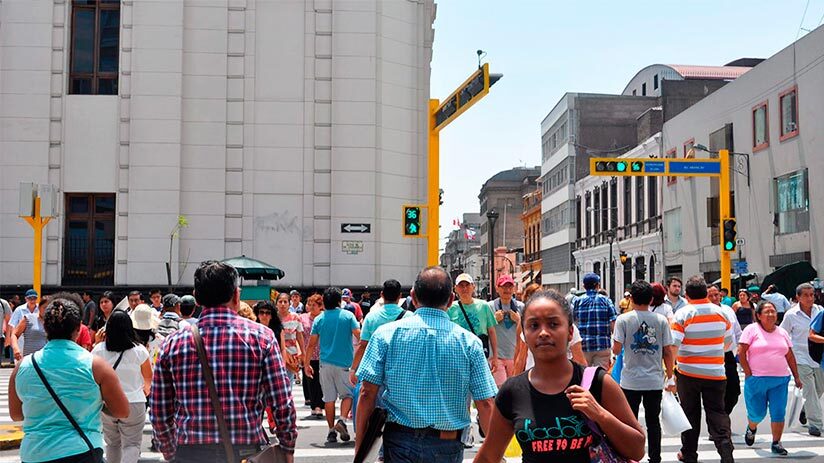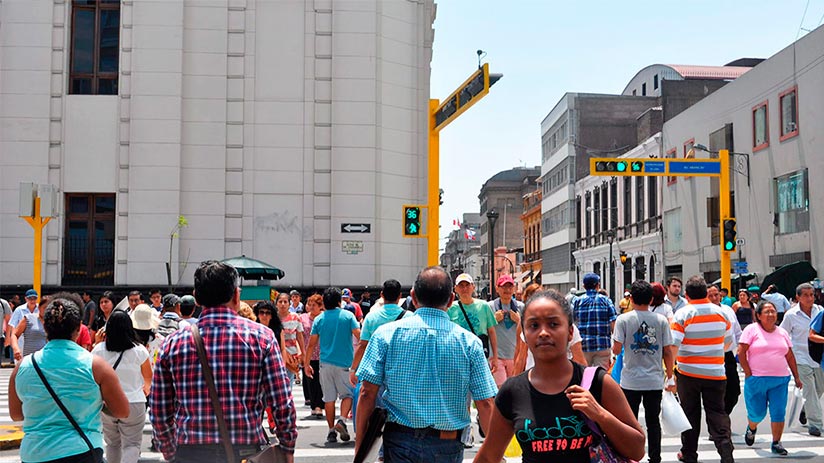 Is Peru safe to travel? Peru has thieves, street crime, and muggings as the main problems in its big cities Lima, Trujillo, Arequipa, etc. Like any other third-world country. Therefore, the zones of big security in Peru are the same touristic places and historic centers of Peruvian cities, but not their surroundings. For example, districts like Miraflores, San Isidro, Surco, and even La Molina are safe to take a walk and enjoy, otherwise, the surrounding districts of them have a high level of crime and delinquency (In the case of Lima). In Cusco, in the same way, Historical centers and tourist points like Sacsayhuaman, Pisac, and Inter alia are safe for tourists, not like their surroundings.
Of course, in Peru a rule is fulfilled, the more tourists a city, the safer it is. Therefore, cities like Cusco, Puno, or Amazon cities generally are more secure than big and population ones like Lima or Trujillo.
2. Prevent the street muggers and thieves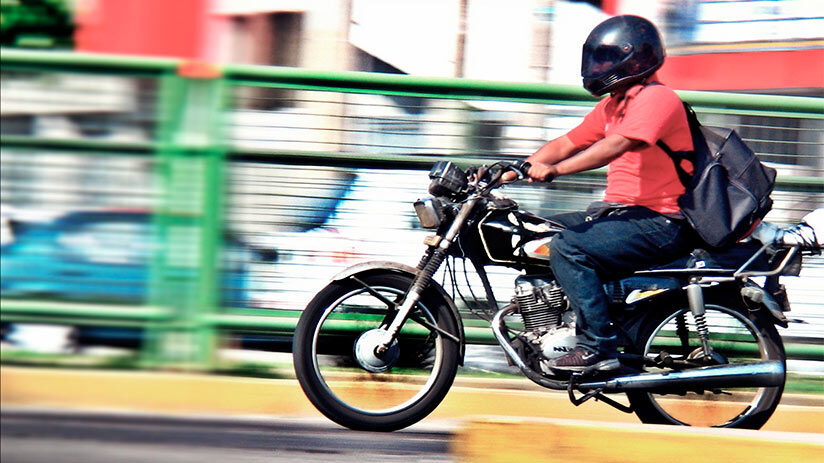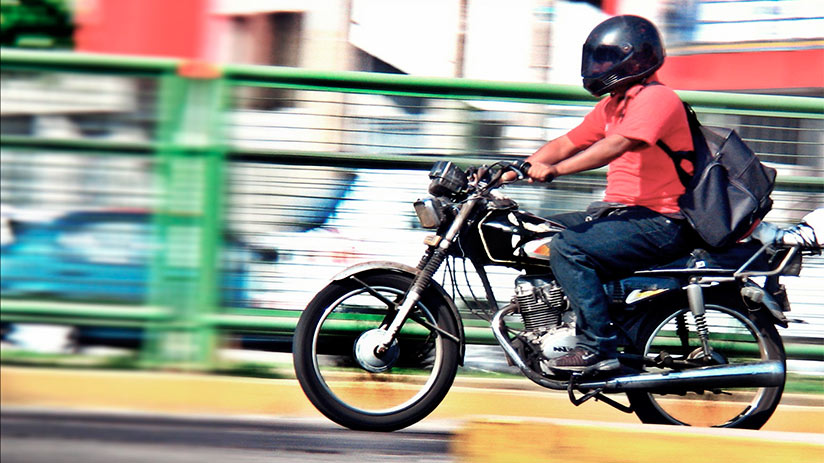 A very common problem about security in Peru and any country in Latin America is theft. Techniques of distraction like a group of children fighting or playing next to you, the spontaneous conversation of an old woman who asks the time while a stealthy hand rummages in your pockets are frequent. Therefore, always be attentive with your things while you take walks by populated streets and pay attention to motorized people. These people can pluck your phone in a corner or on a sidewalk to go out at full speed the furthest from you. Unfortunately, these kinds of thieves are located in almost all the cities of Peru. Regarding muggers, these only are in big cities and usually, their misdeeds are carried out on the local population and not so much on tourists.
3. Avoid moving around uncrowded areas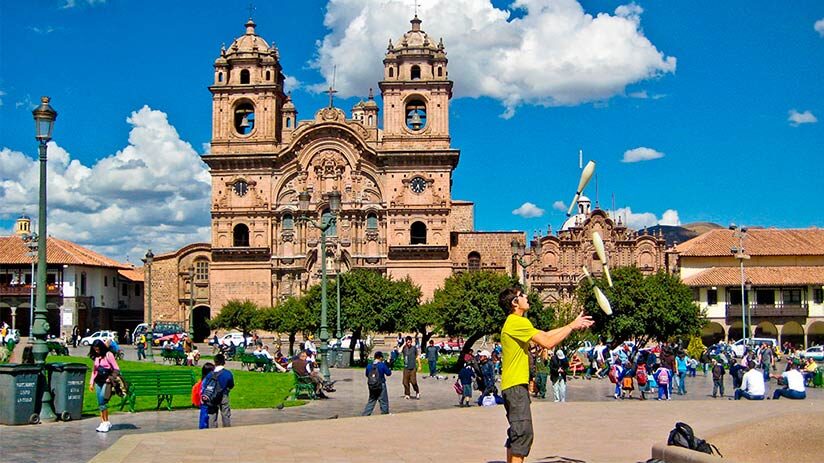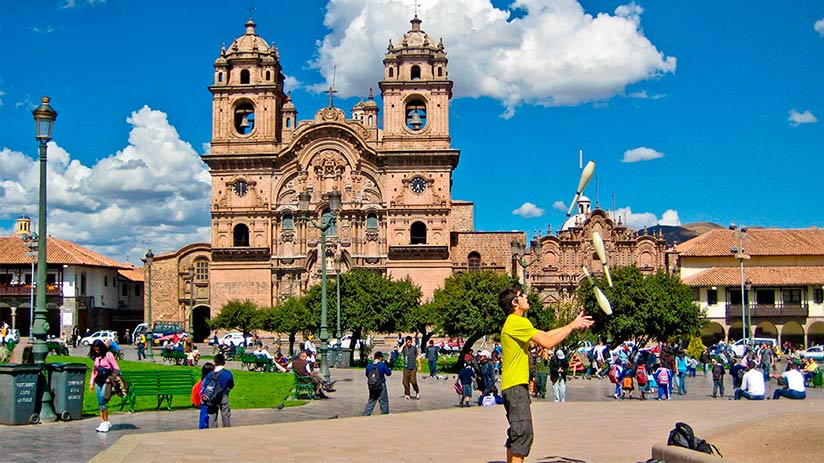 If you plan to travel to Peru, you should know where you are and how to take care of yourself so as not to get into trouble. Do not think about the best time to visit Peru, better think about how to spend a safe moment in the Andean country. If for example you are exploring a city in your free day, and you realize that you are entering unknown parts, make sure to be more alert and take extra precautions, and you will not have problems (Needless to say, you have to avoid these areas)
Despite this, it could be said with all certainty that security in Peru is good and reliable. So you don't have to have major worries as long as you take the necessary precautions.
4. Don't overdo walking until late at night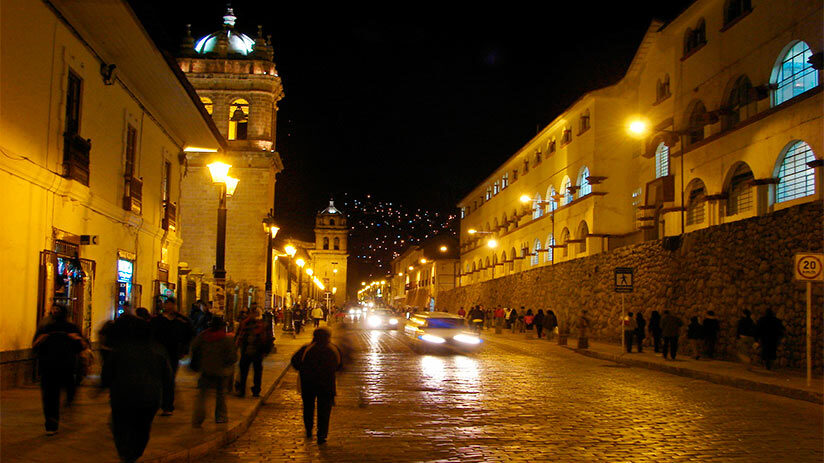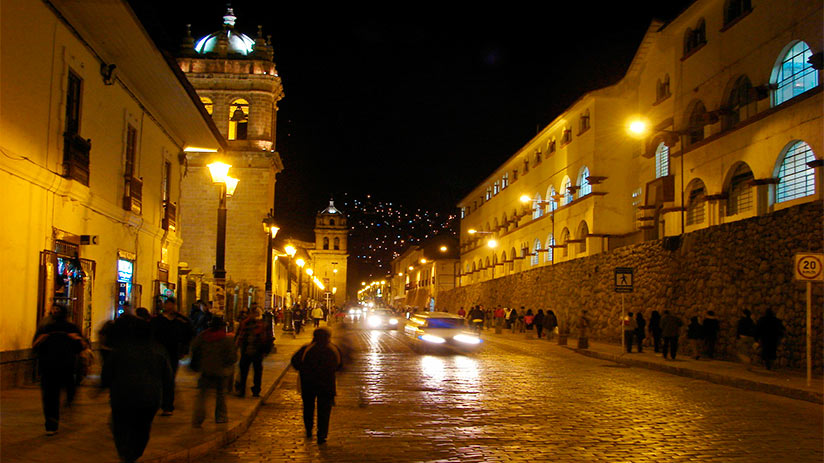 Everybody knows that Peru not only has history, customs, or Inca legacies but also interesting daily life and an active nightlife. Peru is one of the most demanded tourist destinations in all of South America, and the variety of local and foreign people to know in the Andean country can mean a great opportunity to make travel friends or even, find love.
However, taking precautions in your night outings is very important, the security in Peru and its night entertainment centers is a good point to value before traveling there. Despite having many police officers and street security cam in the most touristic streets of Peruvian city centers (Where are located the best discos, bars, pubs inter alia), you have to know to move in late at night.
When you feel that a few good drinks were enough, always call a taxi or use a Taxi app to get to your hotel, Airbnb, hostel, or lodge. Don't take a taxi from the street.
If your lodging is located next to the bar or disco where you are, walk in a group and pay attention to your things. If possible, go out partying only with what is necessary.
Usually, the recommendable time to return to your lodging is until midnight. However, all will depend on you and your level of attention and precaution over your things.
5. Avoid displaying your belongings often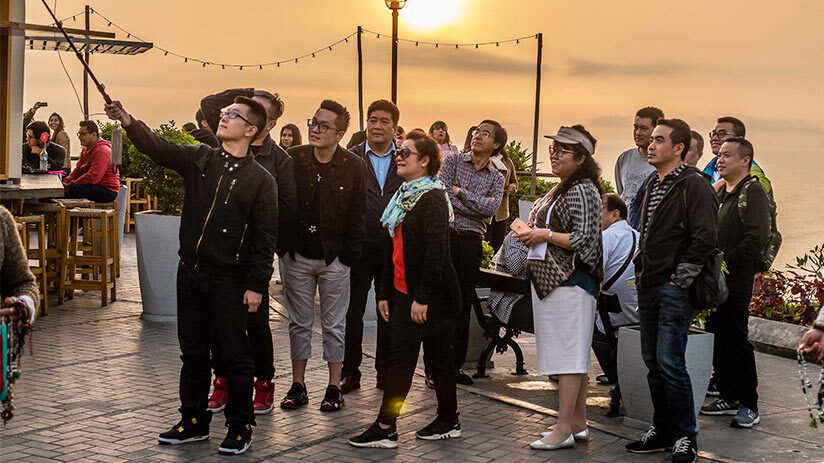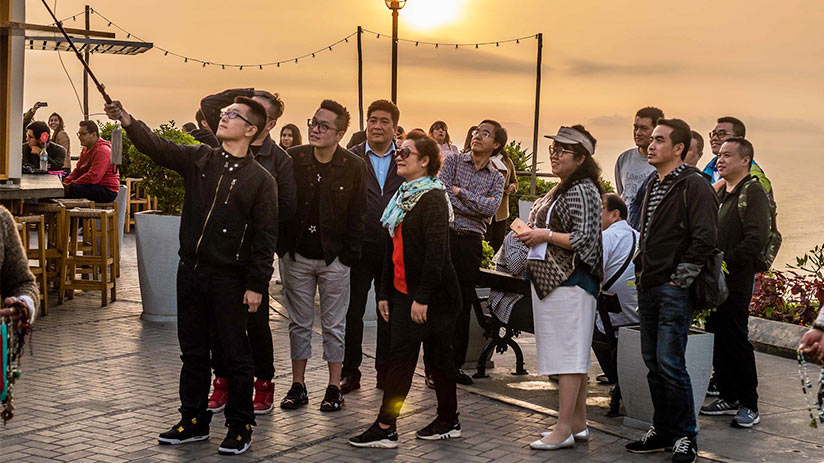 Like most of the countries you will visit, there is a large black market in Peru for stolen goods. If you have the misfortune of "losing something" (to be stolen), you can find your precious object in this black market or "Dime Stores" (Baratillo in Spanish) the next day.
So be careful with your original and high-value items. It is always a good idea not to display your valuables frequently. These are at the top of the pickpocket and thief list. This does not mean that we have to refrain from carrying our cameras, cellphones, iPhones, or any precious object, but it is essential not to carry them in plain sight for a long time, at least when you are in the street.
As long as you take the necessary measures in your security in Peru, you can enjoy the different tourist sites in Peru.
6. A great chance to learn Spanish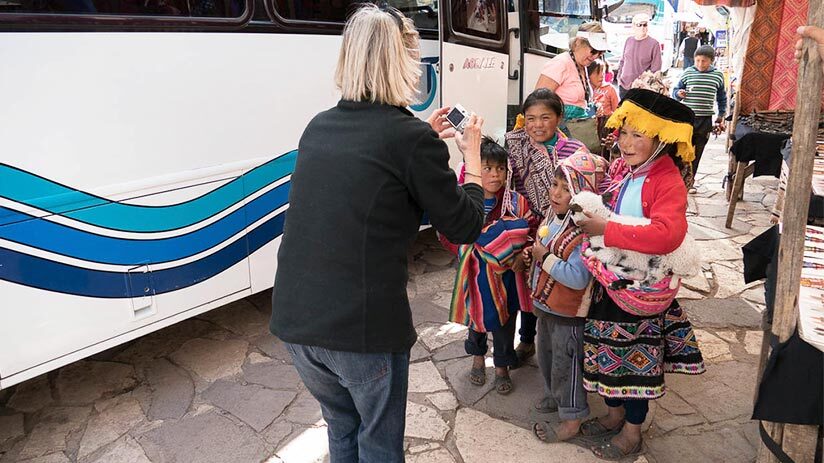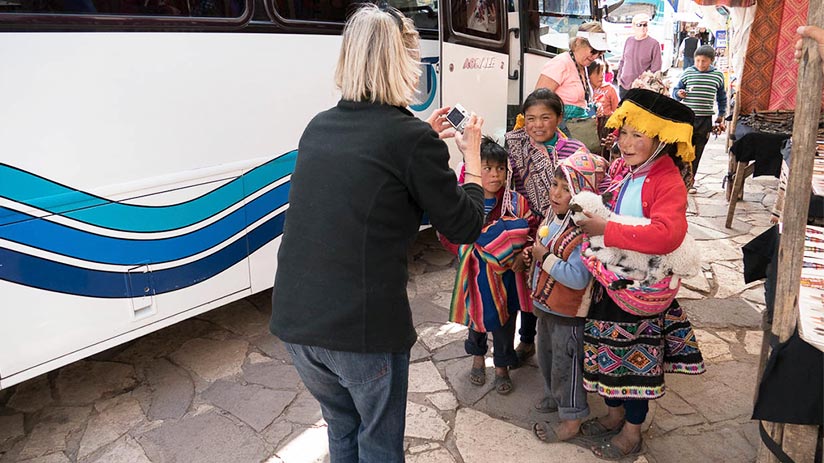 One of the things to consider is the language in Peru. Good knowledge of Spanish will be helpful, especially when buying something, as you may be subject to a higher price. In the daily life of Peruvians, haggling is very common to get a lower price (discount) over one's published in the signs and knowing some phrases in Spanish like ¿No hay una rebaja? (Is there any discount?), "Una rebajita, ¿ya?" (A discount, isn't it?) are very common.
Many Peruvians in the tourist towns and cities of the countryside speak English. However, to reach a discount inside a traditional market, to ask someone for an address, to speak with a police officer, to someone who attends a little business (not necessarily linked to tourism) will be important to know the Spanish. This is one of the highest points in security in Peru regarding, don't forget it.
7. A good level of Internet connection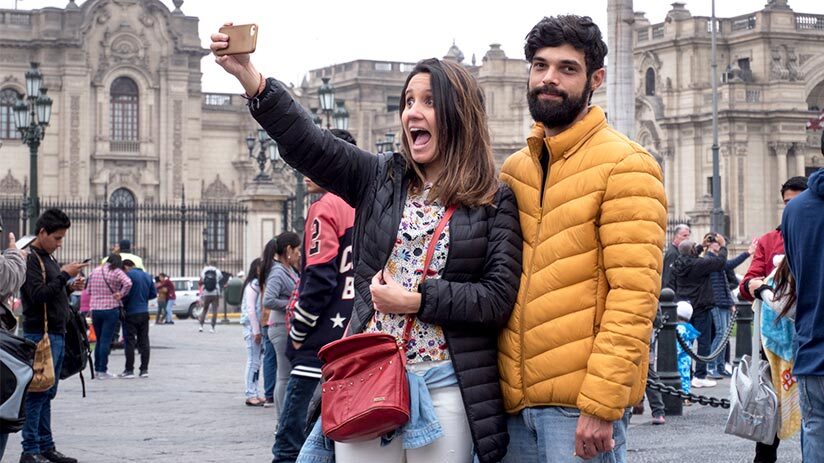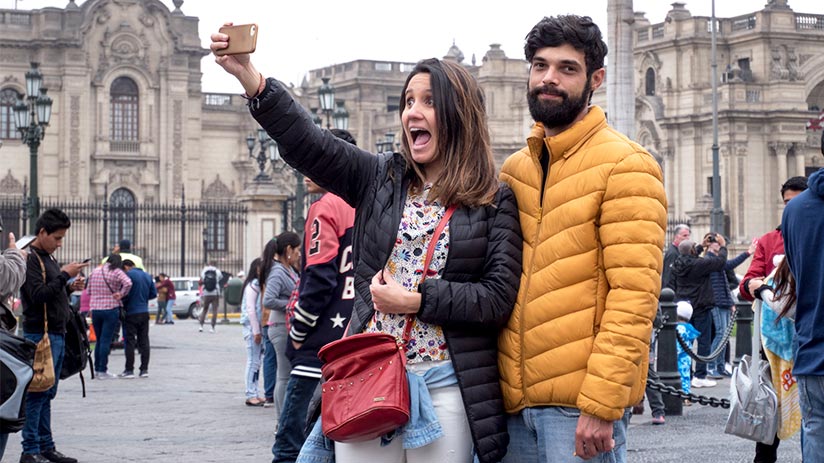 Staying in touch with family, getting quick information about an amazing attraction situated next to you, or asking tips about how to get to some places are always important. Especially when you are traveling abroad. Fortunately, in Peru, the telephone and internet signals are generally good, whether you plan to use roaming or a local network. Also, buying SIM cards in Peru is incredibly easy and inexpensive. For just a few Soles (The Peruvian local coin), you can stay connected at all times. The cards can be used throughout Peru, and you can buy them at any store in the country. You will find specific Claro, Movistar, Entel, or Bitel stores. Our recommendation? Well, the Entel network is the best in all Peru territory, and it always goes fast!
Regarding your security in Peru, it will be helpful to find your location in Google Maps or using the IOS app "Find my iPhone". Think about it.
8. Booking tours through formal tourist operators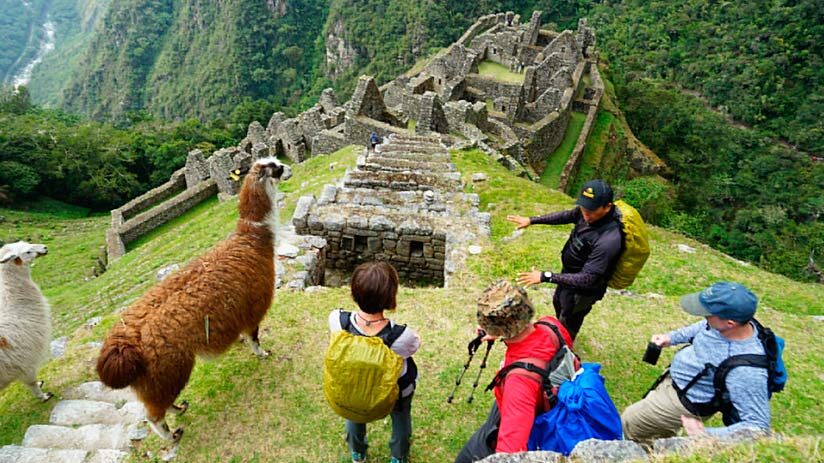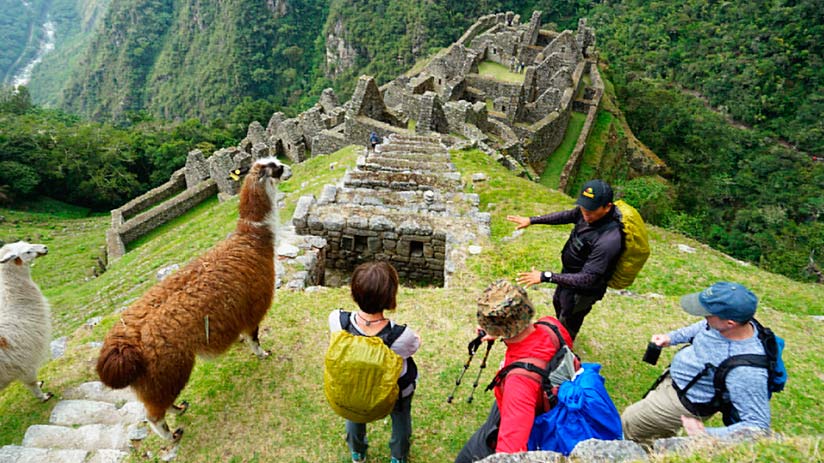 Tourism in Peru is growing every year and the infrastructure is improving. There are more and more quality and formal tourism companies like travel agencies, hotels, and transfers to choose from. However, there is no shortage of informal ones and these are, unfortunately, the majority. Regarding security in Peru, the expression "Buy cheap, pay dear" can be the best description at the moment to hire a tourist service.
Hiring formal travel agencies: Pay attention to their websites, the information quality of their sections, the government certificates of agency, the feedback from their customers on Facebook, Instagram, even YouTube. Make sure they issue a bill of sale and pay attention to their cancellation policies.
Hotels: First, realize the hotel location. It has to be situated in the City's historic center or midnight tourist areas. Second, take note of their quality level (Stars), usually, hotels from three-stars or more are recommendable. If you are looking for the best family tours in Peru, an Airbnb can be your best option, remember, the comments of the host will be crucial. Of course, we don't recommend hostel or backpacker accommodations.
Transportation and transfers: Usually most good transfer and transportation companies work through a travel agency. So, making contact with them through a formal travel agency will be the best option. Of course, we are talking about large vehicles like minivans, vans, splinters, minibusses, and buses.
9. The taxis in Peru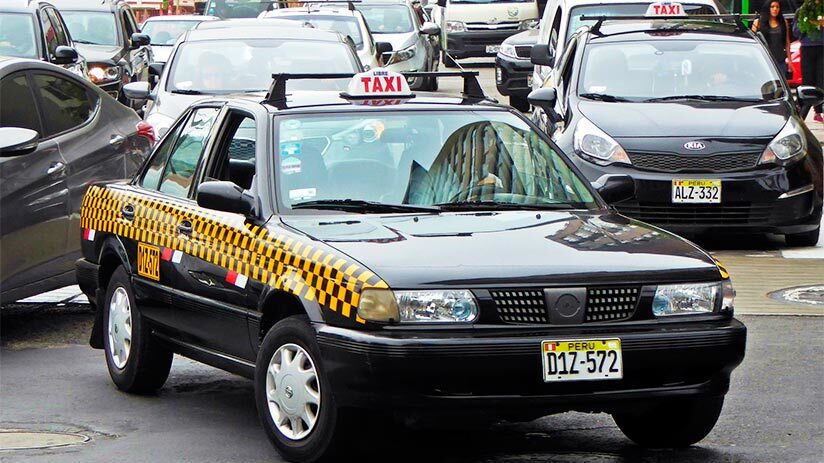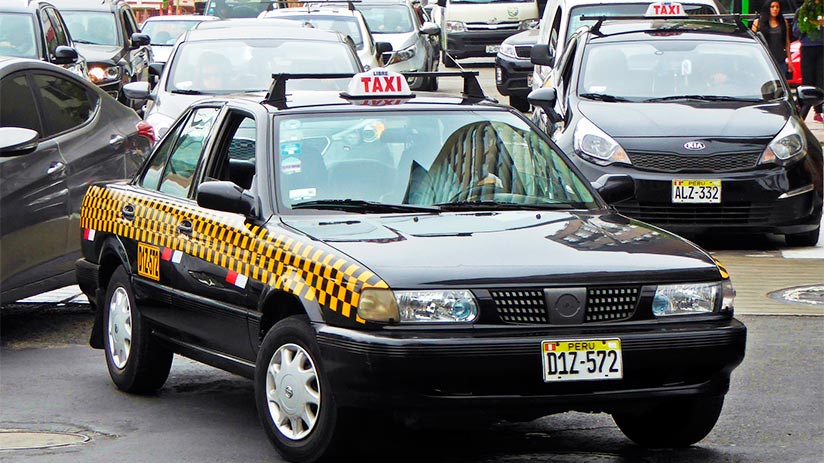 Hitchhiking in Peru is not very common. This is not to say that it does not exist, but there are other ways to get around the country. In addition, every car in Peru is a potential taxi that seeks to make money, so transportation will not be free. Not to mention, you don't know these people or who they are. So getting into a strange car can sometimes be a potential risk. Security in Peru is relatively good, but this does not mean that hitchhiking is a good idea.
Additional information is that there are no taximeters in Peru. So, if you want to take a taxi from the streets, first haggling the prices with the driver, indicating the address of the destination. However, if you ask us about a recommendation, we will always prefer the taxi apps. Happily, there are many in Peru, in all of them, the drivers passed through appropriate selection filters, so, you can travel safely with them. In addition, the apps will give you an advance price for the trip to take. Uber, Cabify, Beat, Didi are the most popular.
Just in case, in Cusco (Region that hosts Machu Picchu), the taxi apps don't work very well yet. So calling to known taxis companies will be the best, taxi Turismo +51 84 245000 or Llama taxi +51 84 222000 are some of them.
10. Prevent money and credit cards scams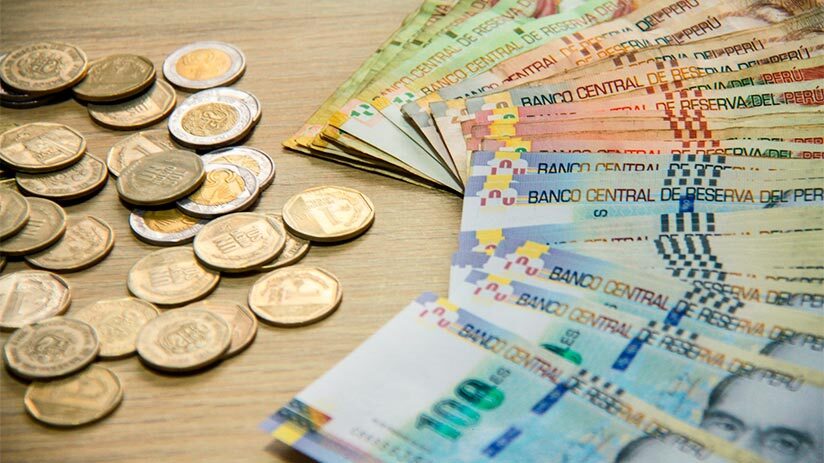 Traveling to a foreign country is always an exciting experience, and visiting Peru is no exception. And if you are new to Peru, it is easy to get distracted and probably not pay the necessary attention to an important issue such as money in Peru. So it's always a good idea to make sure you take a few precautions. First, it is indispensable to have enough change (coins) like small bills in your pocket. But this does not mean carrying a lot of money. Only carry the amount of cash you need for the day. And it is also advisable to only withdraw money at protected ATMs inside a building. Like in shopping centers, banks, or crowded places.
Besides this, when you use your credit card (Most tourist services use them as a payment method), don't take your eyes off your card and don't let the person making the payment carry it out of your sight. Why? Because they can clone your card in seconds.
11. Just in case, Peru no longer has terrorism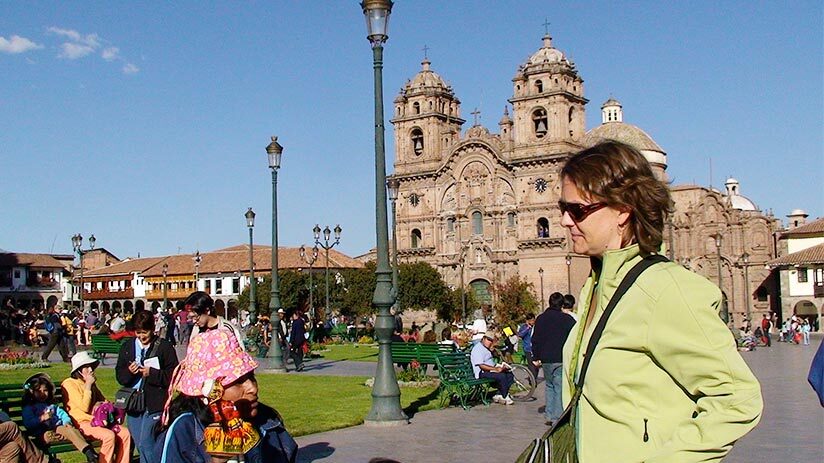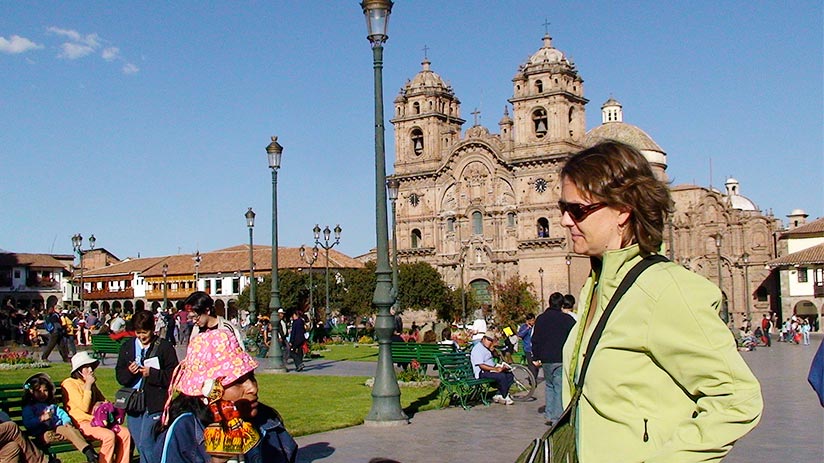 Terrorism was a big item to care about when a traveler analyzed the security in Peru and its disadvantages in the 90s. Even nowadays, some tourists still ask their tour guides, police officers, drivers, and more about this painful period of Peruvian history. So, let us inform you that terrorism in Peru ended definitively in 1999 when a weakened group of terrorists was defeated by the Peruvian police in the central highlands. Passed 22 years from this fact and now Peru enjoys complete and absolute tranquility. Due to this same fact, the Andean country has experienced constant growth in its tourist flow until these days.
In conclusion, If you want to visit Machu Picchu or any other tourist place, you don't have to feel insecure because of a fact that occurred more than 22 years ago.
12. An increase in social conflicts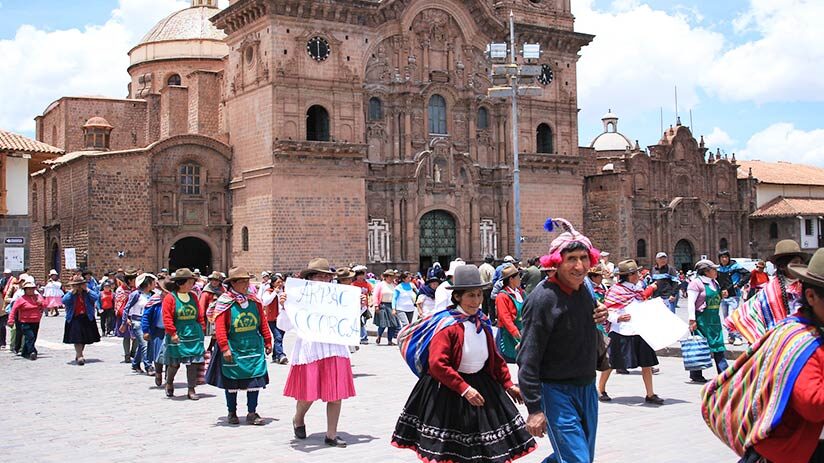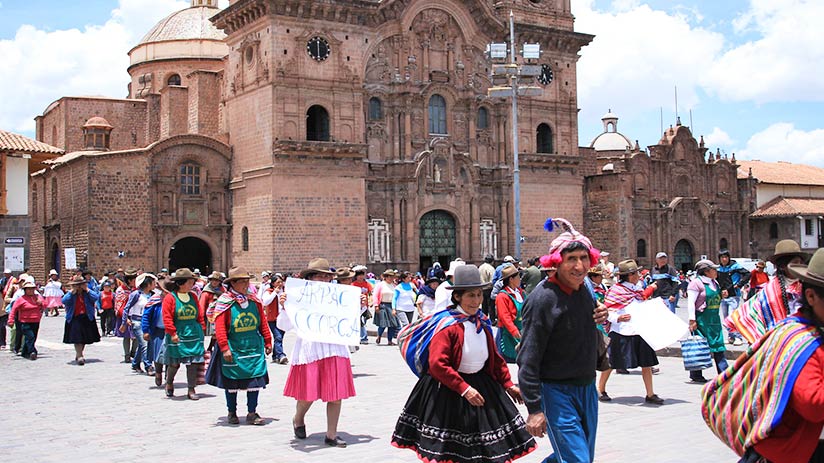 The social conflicts may represent the biggest problem regarding security in Peru. The Andean country has a weak political system with party systems that didn't achieve consensus in more than 200 years of the republic. Therefore, each President elected (Every 5 years) has a weak representation in congress (the second force of the state). Therefore, social conflicts occur periodically for many reasons; rise in fares, approval of a certain law, disagreement with a government minister inter alia.
When a Social conflict occurs, generally the transportation system stops (This can happen even for days) In this case, many tourists have to carry their own luggage from the airport to different hotel locations, walking. Therefore, to travel around Peru before taking note of its news or visiting the website of your country's government (Section: Advice for travelers) will be important.
13. Machu Picchu is a safe place to enjoy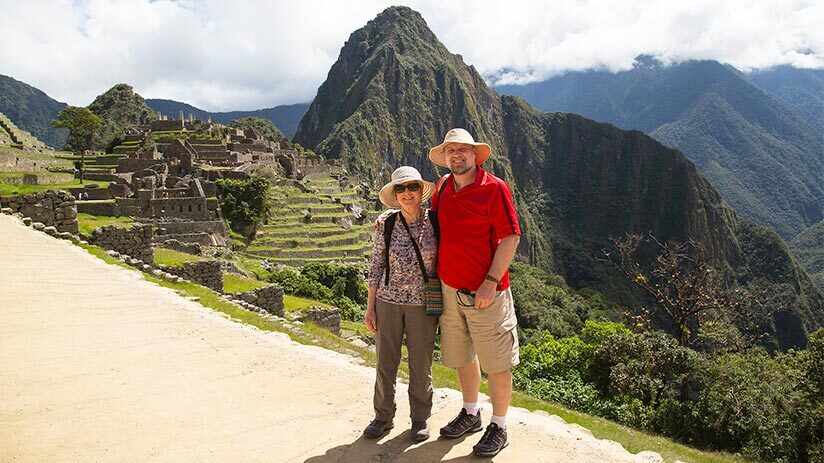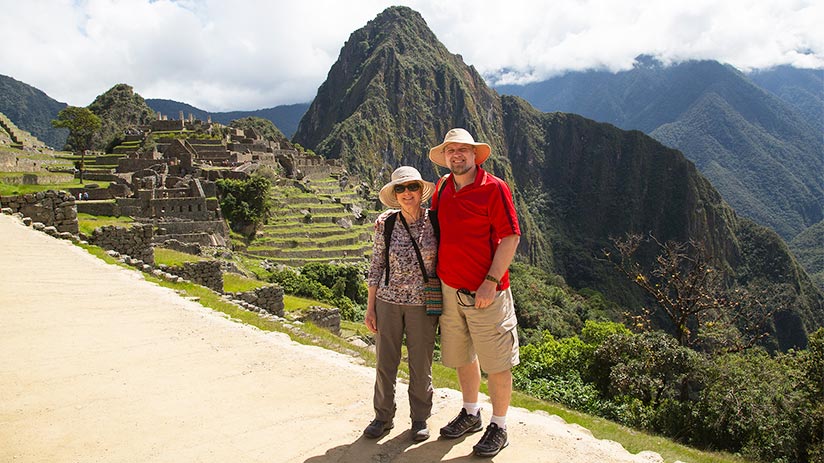 Machu Picchu, as the main tourist attraction throughout Peru, is a place well guarded not only by elements of security in Peru, like country police, but also tourist elements like travel agencies, hotels, even restaurants. These are located in the local town next to Machu Picchu (It is called Aguas Calientes). Usually, social conflict occurs in politically relevant cities such as Lima, Cusco, Arequipa. Happily, Machu Picchu is located outside these cities (Peruvian jungle eyebrow), therefore, the political problems are very far from him.
However, natural disaster like overflowing the Vilcanota river (That pass very close to Machu Picchu mountain and Aguas Calientes) can occur in the rainy season (November to April) and spoil the party of the visitor of turn. For this reason, visiting Machu Picchu in the Dry season (May to October) is recommended.
14. Women traveling in Peru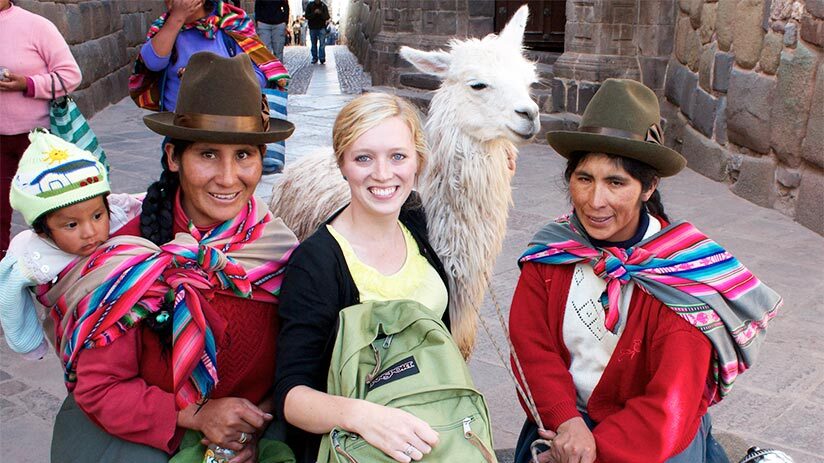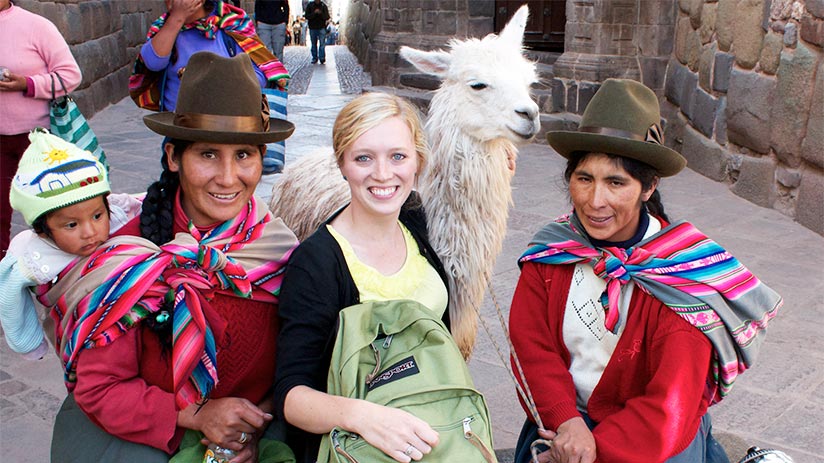 Traveling alone in Peru is not recommendable if you are a woman. Unfortunately, Peru is a sexist country and the frequent abuses are bawdy pyrobos in streets, groping in buses or taxis (if you travel alone in them), unwelcome courtships in any place. Kidnapping and rape can occur only in nightlife zones of big cities. Therefore, you have our recommendations:
If you want to visit the nightlife of a city, always be in a group or accompanied. In case you decide to visit a tourist zone in the day, it is not a problem.
Take attention to your cup, beer, or drink when you are in a disco, bar, or pub. Don't take your eyes off him. There have been cases of doping in the drinks of the victim.
Use only taxi apps or formal taxi companies and take a seat just behind of driver's seat, always.
If you feel disrespect towards yourself, don't hesitate to contact a police officer (They are located in most corners of tourist places and zones) or go inside a market and stay there for a while.
The security in Peru is still precarious in certain aspects, however, following these tips you will have a good experience on your Peru trip.
15. What precautions should I take when traveling alone?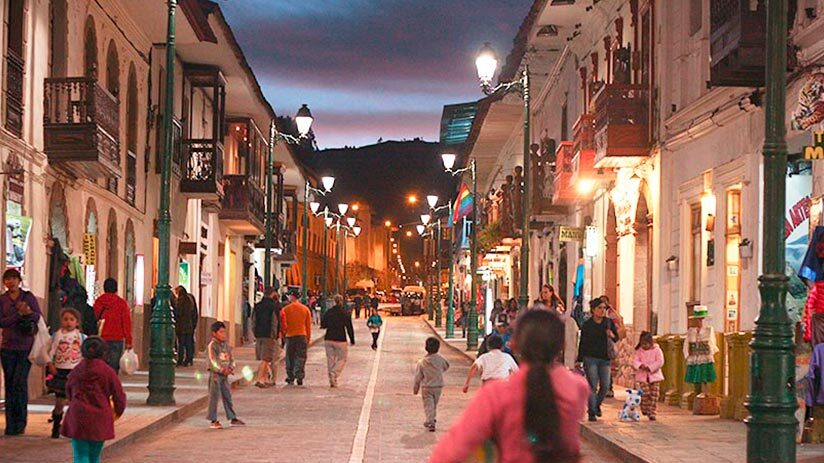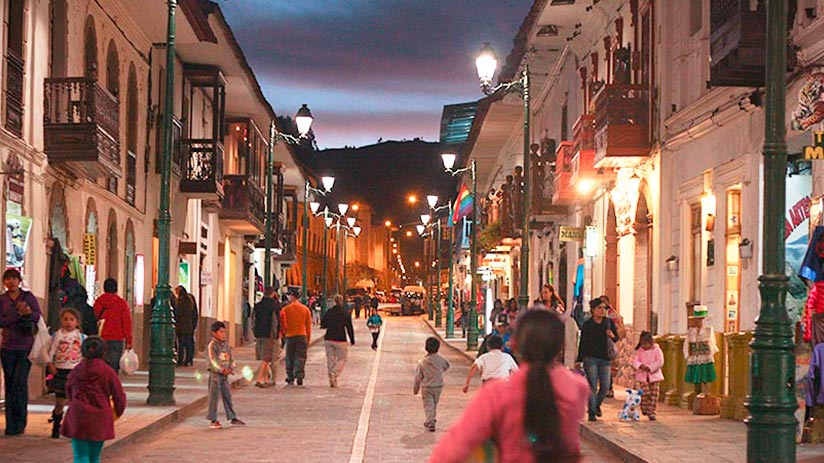 If you are traveling on your own, you will have to take other extra precautions. It might be a good idea to stick to the tourist route for your safety. There are many things to do in Peru, and many of these are on known and safe routes. Traveling to unfamiliar areas can be challenging, especially if you are alone. Peru is full of wonderful, well-known destinations, but there are things to consider if you plan to visit non-tourist destinations. Security in Peru may be less in those places that are not so touristy.
Before visiting a little-known destination, it is vitally important to ask local people if it is safe. The locals will give you good advice. It's a great idea to give someone notice before going on an adventure, and also tell them when you're coming back.
"THE ONLY REAL SECURITY THAT A MAN CAN HAVE IN THIS WORLD IS A RESERVE OF KNOWLEDGE, EXPERIENCE, AND ABILITY"
Your safety is important and should be a priority at any party abroad. So take all precautions, and you will have a safe and happy vacation. But despite all this, don't be alarmed, Peru is a great destination for your next family vacation. The country is full of history and culture, and some of the best food you will eat anywhere in the world. A trip to Peru will live in your memory forever, and it will be one less to cross off your wish list. We hope, together with Cusco Peru Travel, to have been helpful. If you want to know more about our travel programs, you can consult with our team of advisers. What are you waiting for to book a trip to this fascinating South American country!
---