Traveling is an incomparable pleasure with others, and why not include your children in your future journeys? Is Peru family-friendly? The Inca country is an ideal destination to enjoy with the little ones. If you have always wanted to travel with the whole family, traveling to Peru with kids is the best thing you can do. You don't need to put your travel plans on hold for your kids. Traveling with them is very feasible, especially within our country. We know of a large number of activities of different types suitable for all types of audiences. They are even very kid-friendly activities. The people are welcoming and the country is full of incredible landscapes, even the distinguished cuisine is one of the parts that you cannot miss. Therefore, in Machu Travel Peru, we have decided to tell you about the best activities to enjoy in Peru with kids.
Traveling with children can be a great opportunity to strengthen family ties, feel comfortable with everyone and create memories together. And within the destinations that Peru offers, this can become a reality. There is a lot to do in Peru with kids, it is a matter of choosing a complete Peru itinerary. The mysteries that Peru hides inspire a fascination in all travelers, especially children. And if your children are in the curious stage, they will appreciate the extensive history and myths of the ruins. Machu Picchu is open to everyone and the trains make it possible to avoid some long hikes. Following we will mention some incredible activities to enjoy with the family.
A small glimpse of the most important activities to enjoy in Peru with kids
LIMA'S ACTIVITIES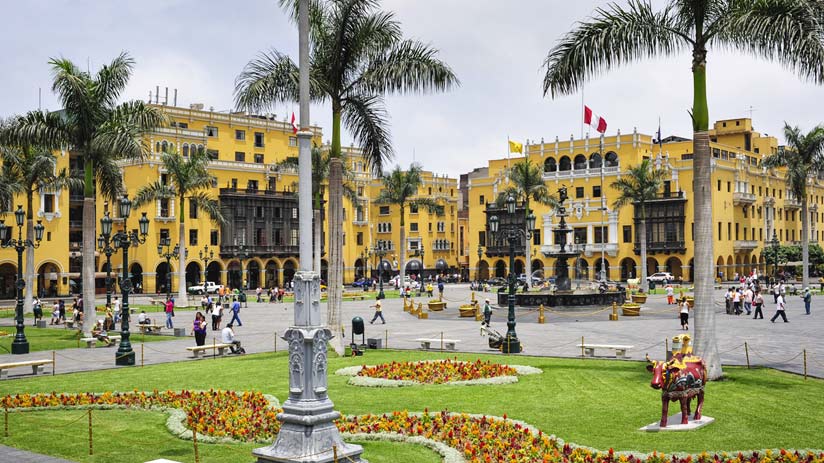 Lima is the capital of Peru, it is also known as the "City of Kings". This destination is a perfect place to start a family vacation in Peru with kids. You will land in the capital of Peru, Lima and that is where you should start. The capital over recent years has changed its image and it is a great place to spend a few days. Full of history and culture take a tour to get the best out of your time in Lima. If you love your food then you can find many great restaurants to try. Here, you can take a look at the essence and customs of this beautiful country. While in Lima you do not have to worry about security in Peru, but it is a good idea to be alert to our belongings.
WANDER AROUND MIRAFLORES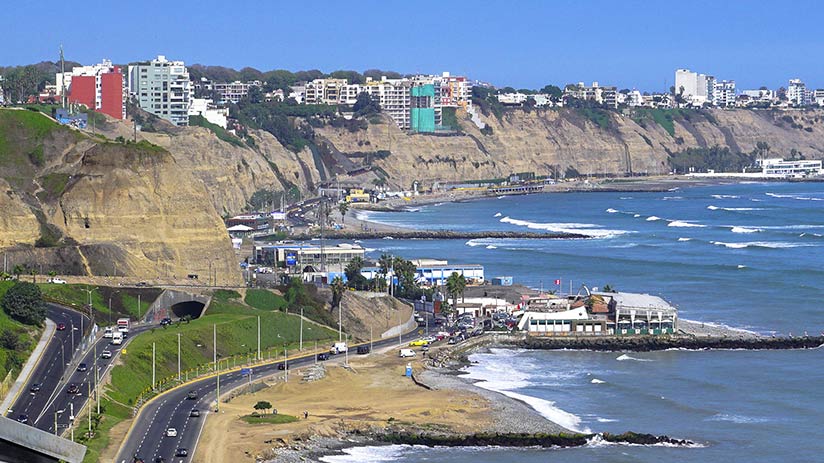 Whether to stay or to have a good time, Miraflores is an ideal place to enjoy Peru with kids. It is one of the safest areas and is full of beautiful places to visit. This is a very friendly tourist district for newcomers to the country. It is where some of the best restaurants and hotels are located. Inside Miraflores, you can enjoy many activities, some of them are free. Whether you walk through the streets, its parks, or the beautiful Malecón, you will find endless activities to enjoy. You will be able to enjoy uninterrupted views of the Pacific Ocean on the beautiful Malecon. If you are interested, surfing classes for adults and children are taught on Peruvian beaches. You will find that around the boardwalk there are places to rent bicycles if you like. If you find yourself on a sunny day, you shouldn't miss the wonderful sunsets.
VISIT THE WATER PARK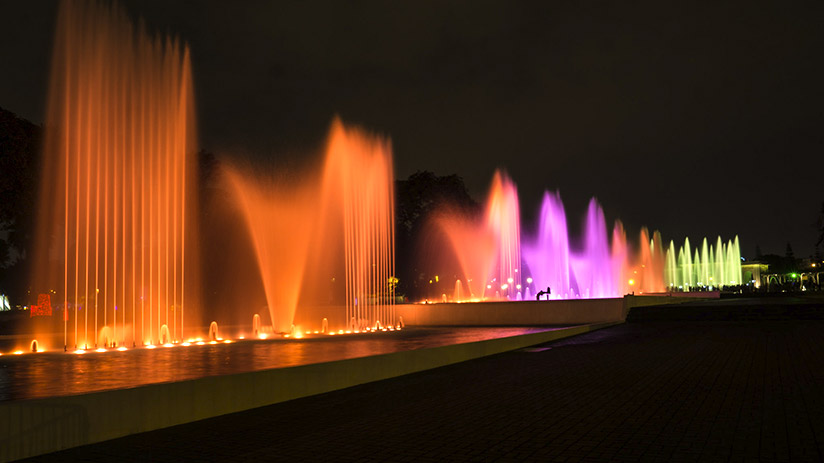 El Circuito Mágico del Agua is a beautiful place to enjoy with your partner or children. You will see different water fountains and laser shows that can be enjoyed throughout the day. Children will be delighted while adults will enjoy a romantic moment under the lights and fountains. It is a place full of life during the afternoons where you can see a lot of people. Be sure to bring some towels because your children will surely get wet. You can cross the water bridge or take advantage of the train trip that runs through the park. You will not find water slides but, without a doubt, it is the best way to take advantage of a hot day in Lima.
ENJOY THE VARIOUS RESTAURANTS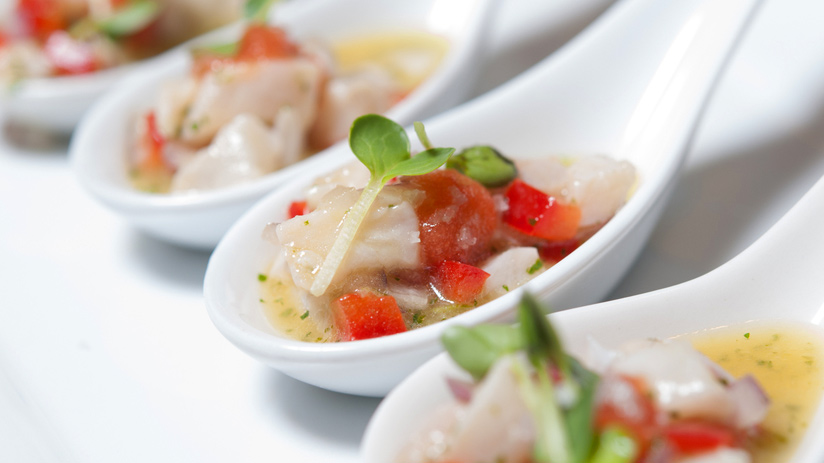 Since you will be in the capital, it is an ideal opportunity to enjoy renowned restaurants or traditional ones in Peru with kids. Peruvian cuisine is internationally recognized and you cannot miss it on your trip. From traditional dishes to more common ones, some more luxurious places and others simpler. The delicious traditional dishes of Peru will leave you in awe and wanting more. There are high-end restaurants awarded among the best in the world. As well as other much cheaper alternatives. But the flavor of Peru is located in every corner of our country. They all have their magic and special touch. Delve into the indigenous flavors and colors of this wonderful and ancient country.
CUSCO'S ACTIVITIES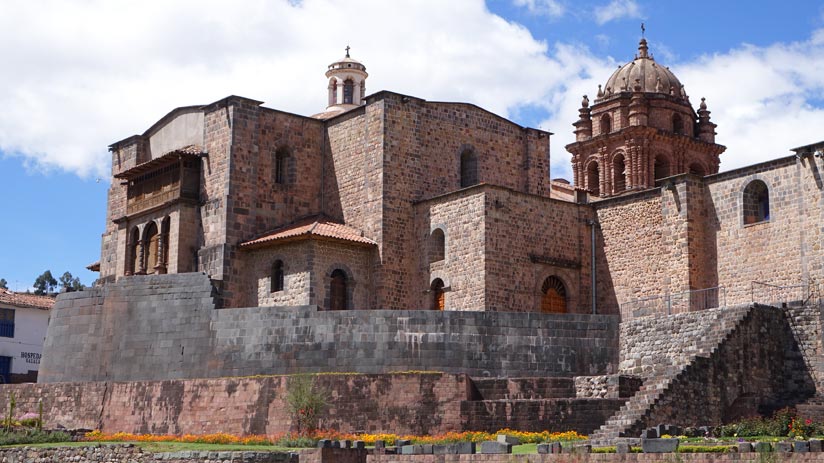 Everybody who travels to the Andean country goes to the highlands to see what is left of the Inca Empire. The capital of the Empire was Cusco and today the city should be on your bucket list. Spanish colonial buildings feature in the center of Cusco. And many of them have been converted into five-star hotels. Cusco is one of the most famous landmarks in Peru, it was the capital of the immense Inca empire. Today the city is one of the most tourist and cosmopolitan spots in the world. Full of museums, archaeological ruins, and inexhaustible activities to entertain your children. Enjoy the wonderful views that the Imperial City offers. Not far from Cusco is the magical Sacred Valley of the Incas. Here you will see why the Inca chose the Valley to grow the food for the Inca People.
ZIPLINE THROUGH THE VALLEY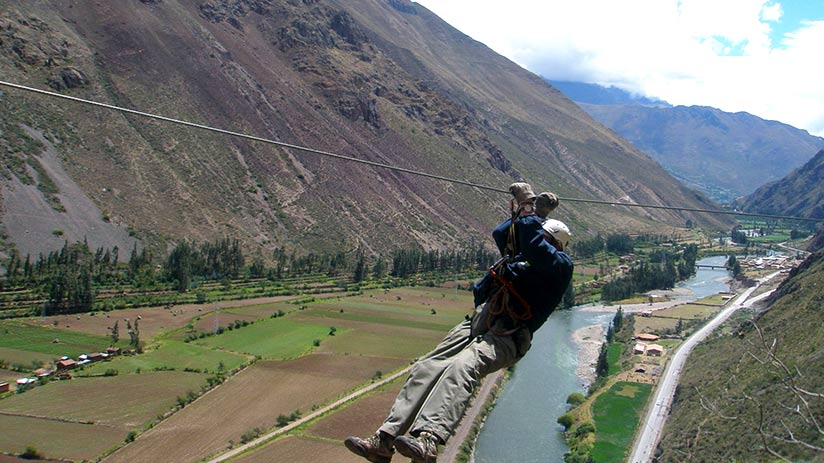 Not far from Cusco, there is the fun and amazing option of ziplining through the beautiful Sacred Valley. It is one of the best activities to keep children interested. One of the greatest tourist attractions in Peru, full of adrenaline and laughable moments. It is important to know that a vacation in Peru is not only made up of tours of museums and ruins. And the Sacred Valley is an ideal place to enjoy numerous adventure activities. In recent years it has earned a reputation as one of the most popular adventure destinations. And ziplining is not the only thing you will enjoy. In case you haven't had an action-packed day, you will also find other wonderful activities around the Sacred Valley, such as rafting or cycling.
HORSEBACK IN THE VALLEY
You can horseback in practically any destination in Peru, but doing it in the surroundings of Cusco and the Sacred Valley has its special touch. From the peaks of the Andes to the beautiful traditional towns, you will be able to enjoy the infinite landscapes that the Valley offers. You will enjoy the dominant green and purest air. An excellent option to enjoy in Peru with kids. You will also see that within the different archaeological zones, some also have the option of horseback riding.
VISITING THE INCA CITADEL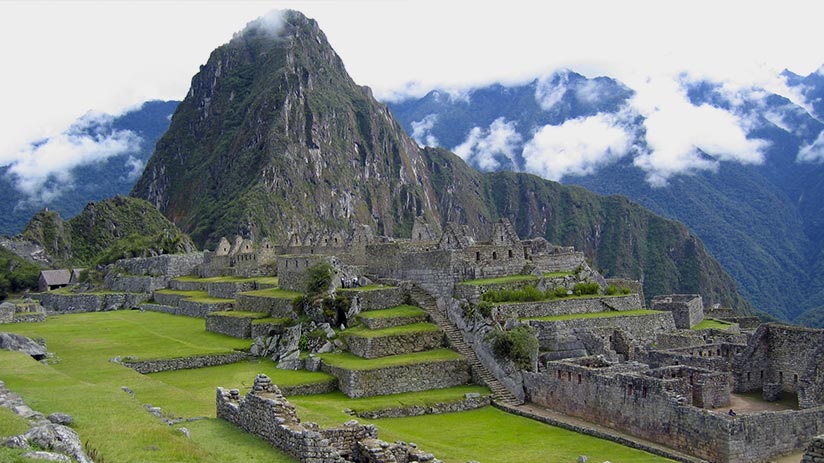 Finally, the most recognized and popular option is to visit the magical Machu Picchu. If your vacation includes this destination, then be sure to check out the different Machu Picchu tours. The Wonder of the World is a destination desired by thousands of tourists. So be careful and book your tickets in advance. If you are traveling with your children, you can travel by train to the citadel or take the 2-day hike. Within the hike, you can enjoy some wonderful scenery of the Urubamba Valley. By train, you can travel comfortably and eat typical local dishes. In any case, you can not miss this incredible opportunity.
PUNO AND LAKE TITICACA'S ACTIVITIES
Puno is a beautiful city located 12,628 feet high. It is the starting point for all the wonderful tours of Lake Titicaca. Puno is the capital of the highlands of Peru and the center of Peruvian folklore. And it is not surprising, since it has a rich variety of legends, parties, costumes, crafts and hundreds of ethnic dances. In February, the Fiesta de la Virgen de la Candelaria takes place. It's when the city is packed with music, delicious dishes, processions, and parties.
While Lake Titicaca is known to be the highest navigable lake in the world. This beautiful blue lake seems to merge with the sky on the horizon. It is home to endless cultures and magical places that will fascinate the whole family.
EXPLORE THE FLOATING ISLANDS OF UROS
Since the times of the Incas, the indigenous Uros have lived on small artificial floating islands. Like their homes, the islands were made entirely from totora reeds. The Uros community works, sleeps, and eats on these artificial islands. And despite continuing to practice ancestral customs, the Uros do not deny technological innovations. Some residents have solar panels and motors for their boats. There is also a radio station, a church, a clinic, and even schools for children. Being able to visit these communities and witness their lifestyle is a unique experience.
Many tours in Peru offer the chance to spend an evening with a family from the community. And thus to be able to learn and know about this magical corner of the country. There is no doubt that children will be fascinated by the floating islands.
KNOW THE ISLAND OF TAQUILE AND AMANTANI
After exploring the floating islands of Uros, why not get to know the true islands of the Lake? In addition to the artificial islands, you can choose to visit the island of Taquile or Amantani. In Taquile, you will find a Quechua community where the villagers still farm on the agricultural terraces. Inside the island there are no cars or transport, so you will have to choose to walk. Like the Uros, the Taquile community has known how to continue living in its ancient traditions.
While on Amantani island you will find a great variety of pre-Inca sites to visit. As in Taquile, Amantani has its own community. Locals continue to practice ancient traditions. In addition, it is possible to find everything from stone constructions to agricultural terraces.
AREQUIPA'S ACTIVITIES
Arequipa is the second most inhabited city after the Peruvian capital. The marvelous Arequipa is also known as the White City. The name is due to its characteristic architecture made of white volcanic stone. The wonderful city is guarded by three volcanoes while offering enchanting landscapes. It is a wonderful place to enjoy a vacation in Peru with kids. You will be able to know a beautiful living culture, different exquisite traditional dishes, and archaeological sites where you can marvel. The White City offers tourists numerous possibilities of tours for the little ones.
EXPLORE THE CITY AND ITS HISTORICAL CENTER
Like Lima, Arequipa has a historic center that you cannot miss. Its Plaza de Armas is one of the most beautiful squares in Latin America. And with the wonderful white buildings around, they form an architectural spectacle that is worth observing. In addition, there is the wonderful Santa Catalina Monastery, which appears to be a city within a city. The monastery for most of its time functioned as a closed convent exclusively for women. We also recommend visiting the Museum of Andean Sanctuaries, where the remains of the Juanita mummy are located. In addition, in Arequipa, you will find an infinity of good accommodations for families.
WATCH THE ANDEAN CONDOR FLY IN THE COLCA CANYON
Not far from Arequipa is one of the deepest canyons in the world. Any child who is a nature enthusiast will be delighted by the landscapes that the valley offers. Home and refuge of one of the largest land birds in the world, the Andean Condor. They can be seen on a regular basis flying over the Colca Canyon. Also, the views in the Colca Canyon are unmatched. We recommend experiencing the many hiking trail options as well as full-day tours. There is no best time to visit Peru since any time can be enjoyed. But we highly recommend visiting the Canyon between March and June which is when the condors are most active.
WHY TRAVEL TO PERU WITH KIDS?
What is special about Peru for kids? Being able to travel to Peru is a magical experience in itself. But being able to do it with the whole family and children is, even more, special and memorable. Many times when we think of vacations we imagine places far from responsibilities and children. But we believe that there is no better trip than one that is done as a family. And when it comes to traveling to Peru with kids, we know that you can have a wonderful time. It is very feasible to travel to Peru with children.
But is Peru friendly? Yes, it is. You will find that the local people are very warm and welcoming. And Peruvians love children. There is nothing that makes us feel more related than family. The locals will surely want to meet their children and they will be delighted with everything there is to know. Also, children will love Peru with all the llamas, alpacas, and animals to see. Peru is an incredibly diverse country with a different series of landscapes and natural settings. Between coastal deserts, tropical forests, and mountain ranges to enjoy.
There are not many places in the world that can awaken the imagination of the little ones like Peru does. And among its most prominent places, you can find the legendary lost city of the Incas. The imposing site is full of stone constructions with inhuman precision. And in recent years, numerous security measures have been implemented. All to ensure a safe and enjoyable trip for the little ones.
TIPS AND WEATHER
The climate in Peru varies greatly from one region to another depending on the time of year. For example, in Lima during December, January, February, and March the weather is quite warm. But the rest of the year Lima is covered with clouds and with a somewhat cooler climate. While Cusco has two main seasons. From May to October is the rainy season. While from November to April is the dry season. The jungle is hot and humid most of the year. The jungle can be one of the best destinations to visit Nature Reserves. But before you go you have to make sure you visit your GP to check your vaccinations.
You should also remember that the sun is very strong, especially at high altitudes. A hat and sunscreen are recommended at all times. For the children and yourself, you will need to bring layers of clothes. Especially in the highlands where it can be cold and at noon it can be hot. If you plan to travel to the jungle, be sure to bring light, long-sleeved clothing to protect yourself from insects.
Altitude sickness is common at high altitudes. Especially if you come from Lima directly to Cusco or Puno. We also recommend drinking plenty of clean water which will help with the symptoms of altitude sickness. Additional common health problems on a trip to Peru are stomach ailments. The most common ones are dysentery and diarrhea. They are mainly caused by drinking tap water or eating something that doesn't feel right. Both of these ailments can be avoided by drinking bottled water and eating at clean restaurants. If you are concerned about your health, check with your doctor before traveling to Peru or any other country. There are many good medical facilities in Peru, so if you do get sick, the level of medical care is high.
"REMEMBER HAPPINESS IS A WAY OF TRAVEL NOT A DESTINATION"
Together with the Machu Travel Peru team, we hope to have guided you a little about what you can enjoy in Peru with kids. Remember that we have only mentioned a small glimpse of everything you can do in our country. In case you have any questions, do not hesitate to ask our team of qualified advisors. They will be happy to help you plan the next trip of your dreams. Don't miss out on the unique opportunity to explore the magical Andean country. It is one of the unique opportunities where you can enjoy a unique moment with your family while discovering some wonders of the ancient world.
---