Peruvian art is generally viewed from a diminished perspective. Since many see it with a marked Spanish influence. But actually, Peruvian art dates back long before the arrival of the settlers. And we could divide this into two characteristic stages. The former is marked by local crafts, such as weavings, intricate designs, and carefully carved ceramics. This was considered the original art form of the Andes. Then came the second stage, the influence of Neo-Baroque, Spanish Gothic, and Catholic religious art. These were a large part of the colonization from the early 16th century. And it was in this combination of art and styles that contemporary Peruvian art originated. And together with the Machu Travel Peru team, we want to tell you all about Peruvian Art.
Everything you need to know about Peruvian art
The influence within Peruvian Art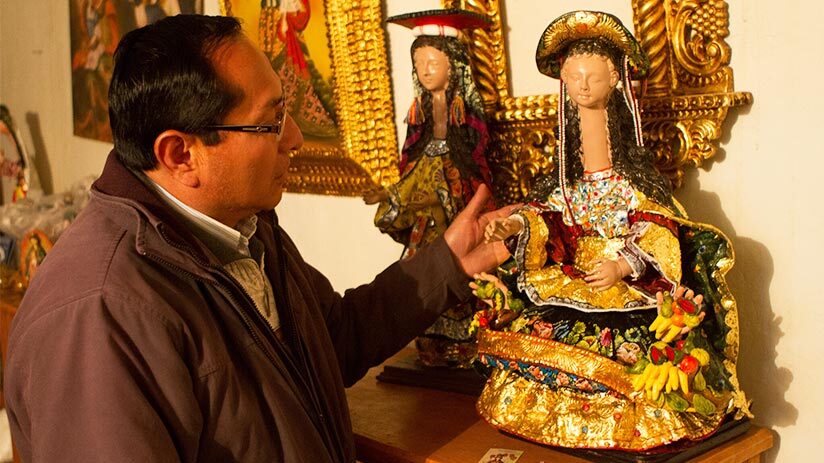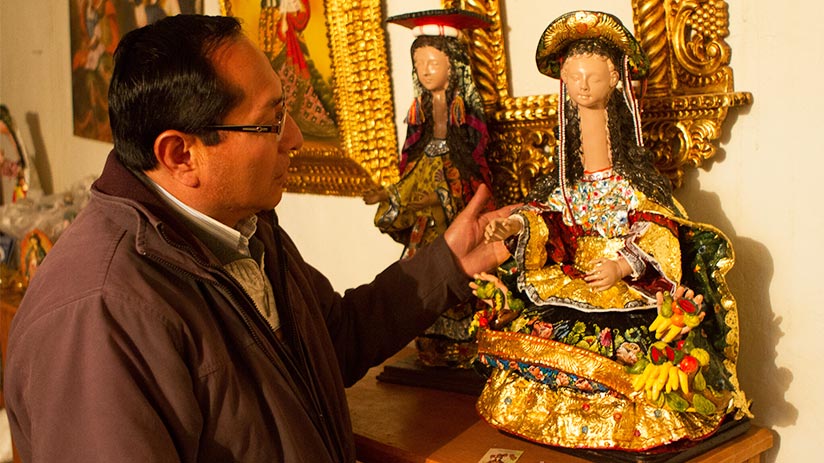 Despite the great evolution of Peruvian art, there is no linear progression. Andean textiles and Spanish architecture continue to coexist to this day. They live in a kind of syncretism where both cultures took the best of each other. Ancient Andean art forms continue to be the practice of many contemporary artisans. And the imposing colonial buildings left to us by the Spanish are now monuments that show what once was. Andean art forms still point the way forward for many artisans. While the attempt of the Spaniards to snatch our identity and customs are only the memory of the Peruvian struggle. Therefore, knowing its great art has to be one of the most important things to do in Peru.
Paintings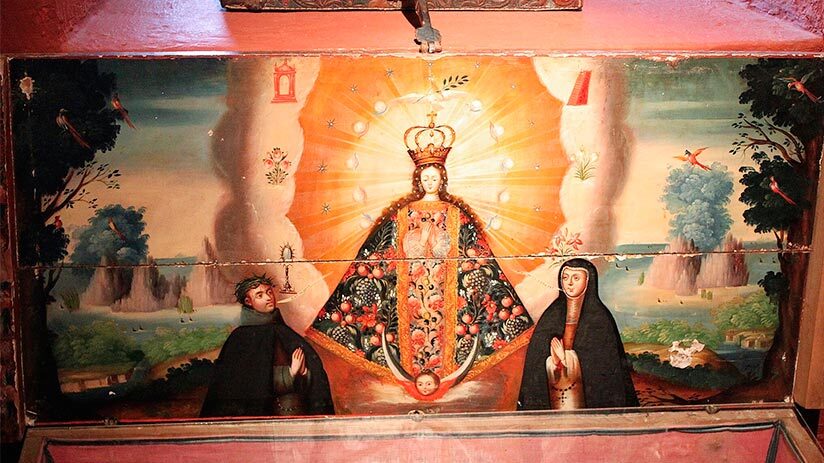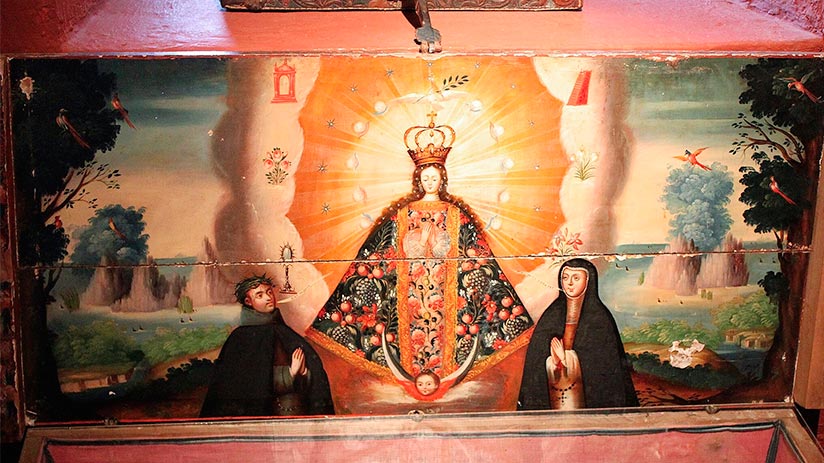 As for painting within Peruvian art, we can say that it had its origin within the colonial era. The Spanish painters of yesteryear came to the Viceroyalty of Peru to teach the different techniques to local artists. In this way, they could capture a new iconographic interpretation of reality on the canvases. This was one of the most important ways of colonization. Many of the Catholic deities adapted to indigenous sensibilities, and many Andean deities were portrayed as saints. This resulted in a new way of seeing the world, and the old Andean worldview was forever changed. It was a clear attempt by the Spanish to forcibly cultivate the natives.
This own path had its maximum expression within the "Escuela del Cuzco". Today, the paintings and their replicas are offered in numerous artisan establishments. You can find them in all parts of Peru. Many of the works offered are excellent souvenirs to buy in Machu Picchu.
Architecture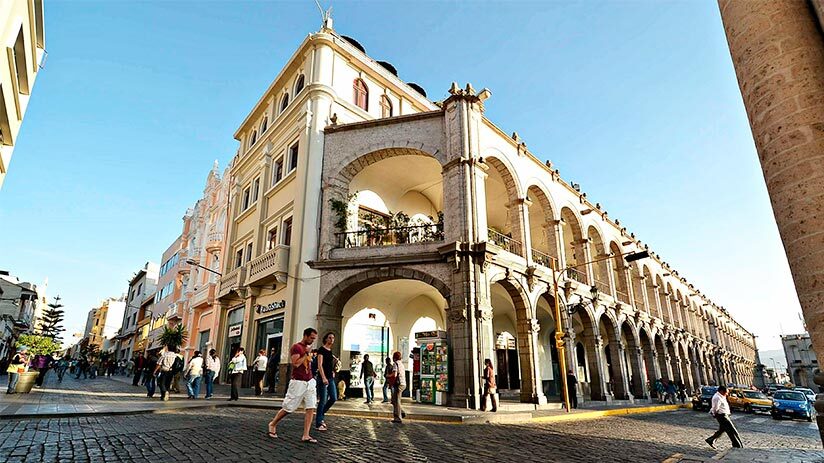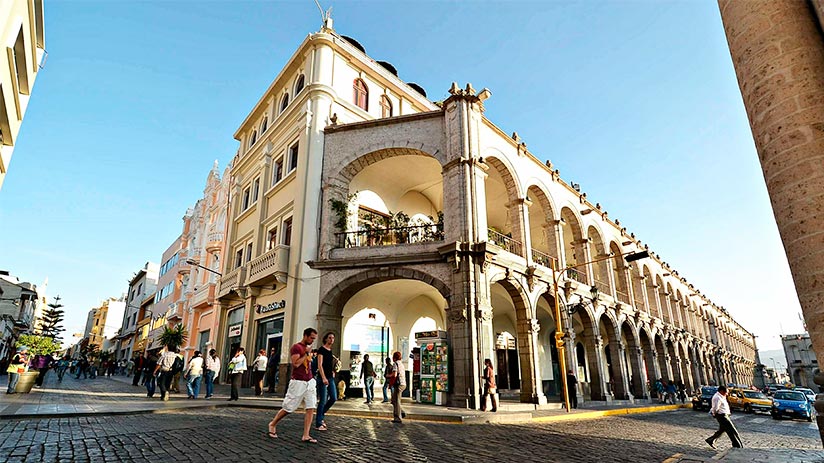 Architecture is another of the Peruvian art forms that deserve great recognition. The history of architecture in Peru does not have a defined line of beginning and finishing because the history of the country is ancient and has ups and downs in its process of building.
However, the majority of studies divide de Peruvian architecture history in the pre-Inca age, where houses and temples of Chavin, Mochica, or Tiahuanaco pre-Inca's culture are great examples of it. The Inca period, where Machu Picchu is its most important precedent. The Virreinal age, where Baroque and Renaissance European styles mixed to local building elements, resulted in great buildings like the Cathedral in Cusco or the San Francisco Church in Lima. After that, the Republican age (1821-1930) comes with its three well-defined phases: The start of modernization (1855-1868). Republican architecture and French influence (1870-1911) and Historicism and internationalism (1920-1944). The majority of the Historical centers of Peruvian cities were built among these ages. Modern and postmodern architecture (1930-2000) is characterized by the lack of attention to style, European influence, and conservation.
The Cathedral of Cusco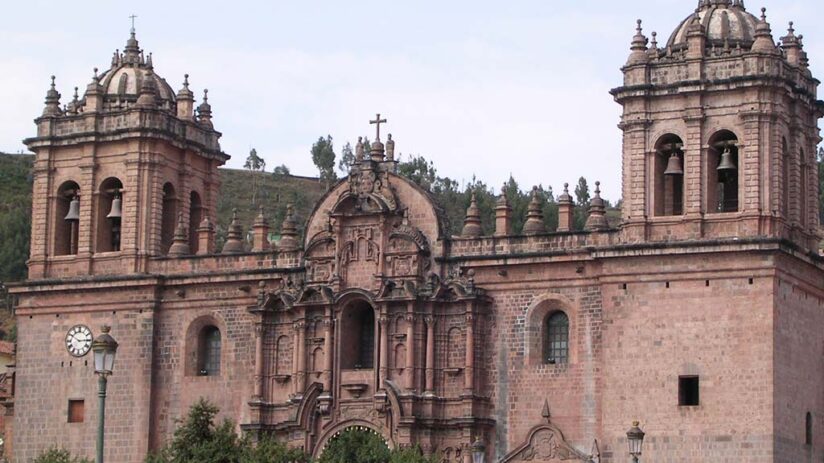 One of the best-known examples of the Renaissance, besides the architecture of museums in Cusco, is the Cathedral of Cusco. After this period, cultural syncretism reached a better expression in the baroque. Some examples of this are the Convent of San Francisco in Lima and the Iglesia de la Compañía. But with the wars of independence, neoclassicism took center stage. By the 20th century, a marked eclecticism could be seen where there was an opposition to constructive functionalism. A great example is the Plaza de San Martín in Lima.
Ceramics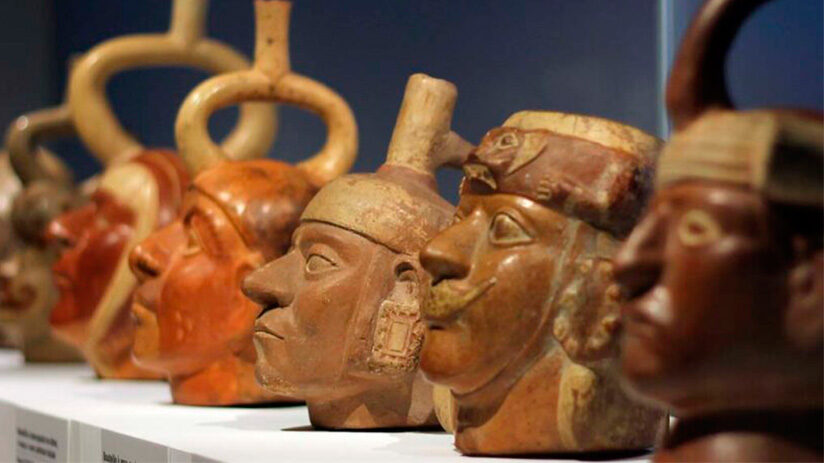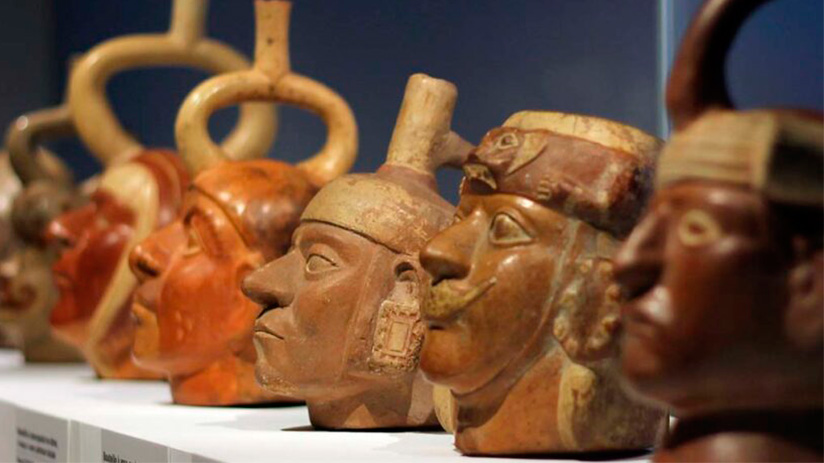 The ceramic is a constitutive process inside all Peruvian History. This type of Peruvian art meant a form of communication of its traditions to upcoming generations (It is not known whether pre-Inca cultures had a system of written), a form of recognition to their old gods (represented through animals like jaguar, condor, inter alia), and a form of representation of their great deeds.
The first ceramics producer was the Chavín pre-Inca culture. The town of Chavín began to make clay pots in the shape of animals from 1000 BC. But this was not the only ancient Peruvian culture that dabbled in the art of ceramics. The Moche culture was one of the most popular civilizations due to its erotic ceramics. Today, ceramics are still an important point of Peruvian Art. Contemporary artisans very often follow in the footsteps of their ancestors with different modern touches.
Where to see these Peruvian arts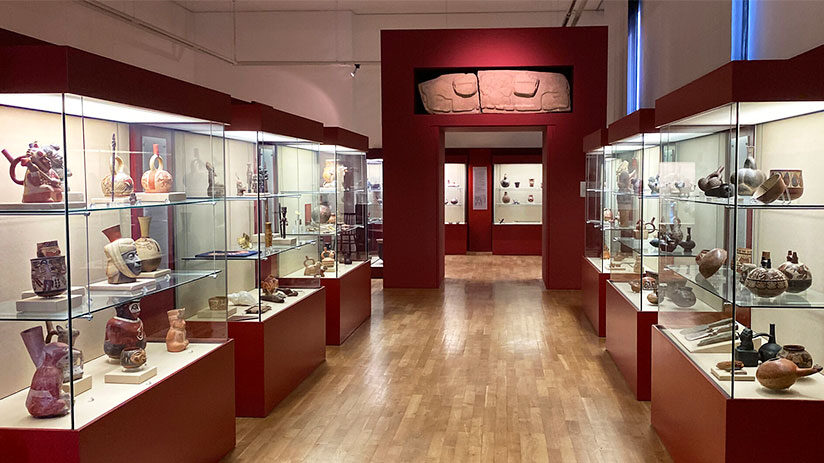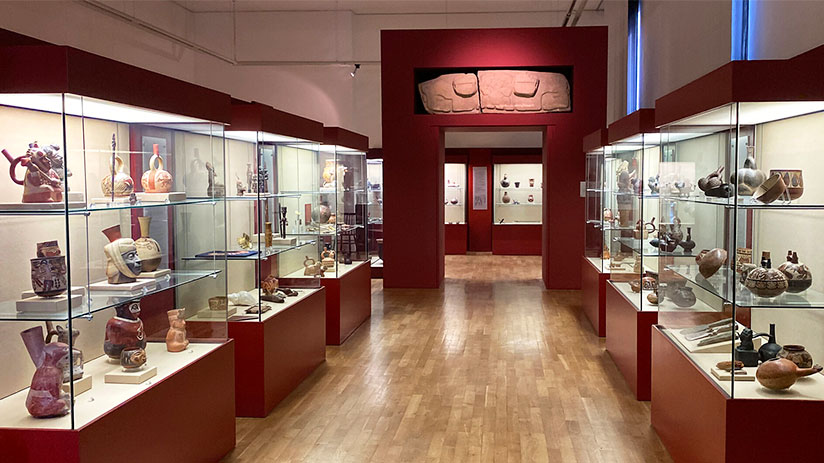 In some different museums, you can enjoy great examples of ceramics. The Larco Museum and the National Museum of Archeology, Anthropology, and History are some good examples. But after reviewing the great examples of our heritage, you can go to some markets in Cusco. There you will find numerous special modern examples to give away.
Textiles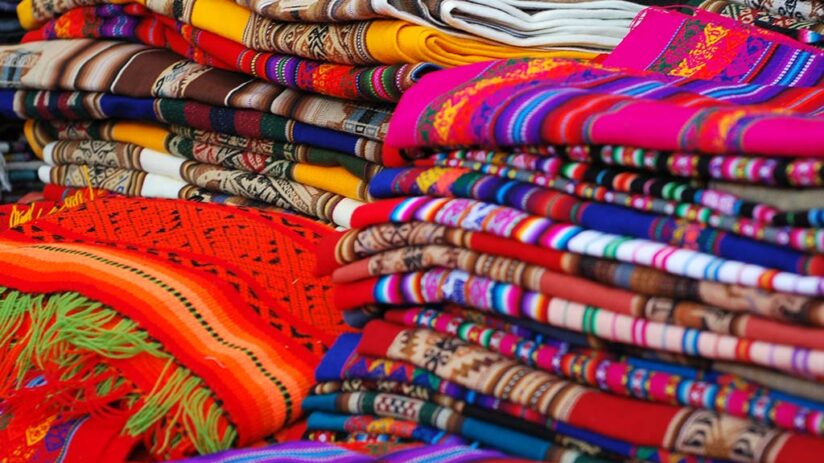 Peru has more than 5000 years of textile heritage. Some of the most ancient textile garments were founded in Caral (considered the oldest city in America). At these times, the master weavers were estimated in their towns and communities, being considered main citizens. Even, their creations were maintained by generations (It was the first demonstration of textile conservation in the world)
Textiles are a vital part of Peruvian art and culture. For thousands of years, different communities have produced a great variety of exquisite textiles. And each town has its distinctive patterns and designs. All of them are highly symbolic and have been passed down from generation to generation. Alpaca, sheep, and llama wool are used to produce these textiles.
Natural plant-based dyes are then used to give them their distinctive colors. Some popular tours within Peru offer visits to weaving communities. Even, these are known as the best places to make shopping in Peru, as far as textiles are concerned. There, you will be able to witness the process that these fabrics entail. In addition, you can learn about the rich culture and artisan tradition of the master weavers.
Jewelry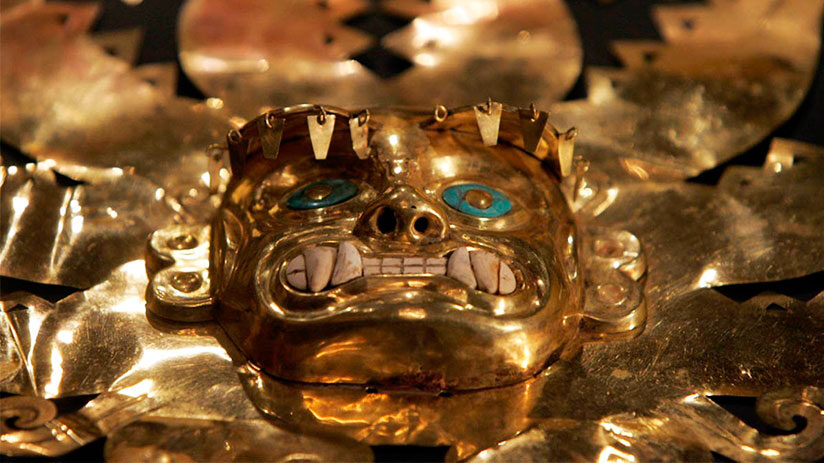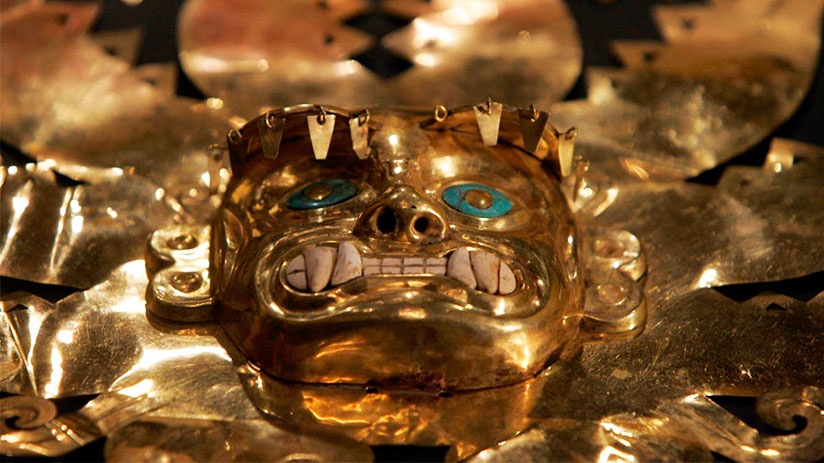 The jewelry inside of Peruvian art means tradition and beauty. All the world knew about the technics and mastery of Peruvian Goldsmiths until the discovery of El Señor de Sipan in 1987 (Lord of Sipan, ancient Mochica pre-Inca culture governor). When the world realized the advances of the Peruvian goldsmith since ancient times. Sipan represents perfection in goldsmithing techniques throughout America. It is not a coincidence that the gold and silver ornaments the oldest founded in all America belong to another Peruvian pre-Inca culture, Chavin.
Chacana Peruvian art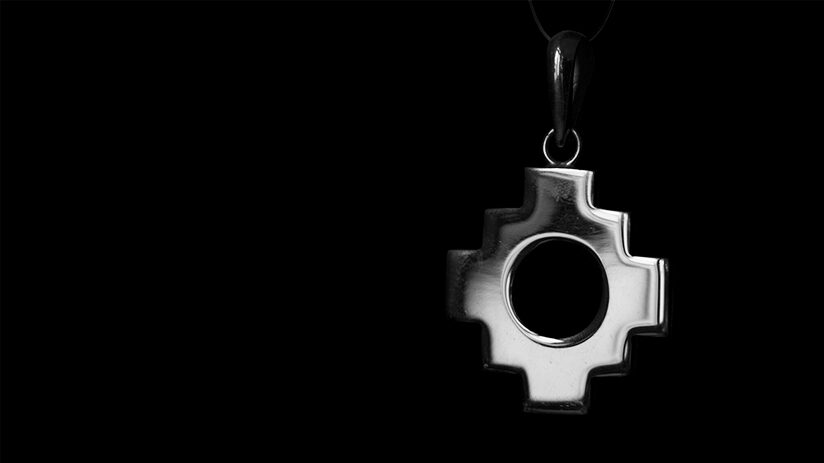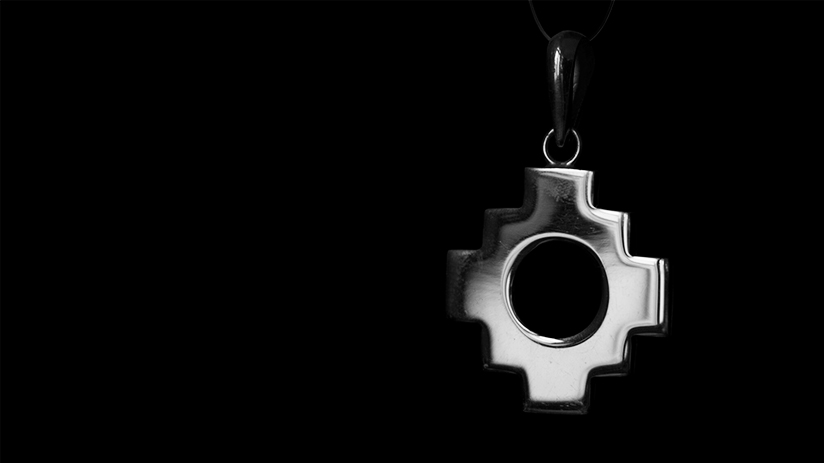 Nowadays, this tradition is preserved in the high class of Peruvian goldsmiths. Gold, silver, and alloy pieces of jewelry, with representative shapes of Andean iconography like the Chacana (kind of Andean cross) Each side is divided into three gradients that represent the three worlds of Andean cosmology. Uku Pacha (the world of the dead. Underground). Kay Pacha (the world of the living. Middle plane) and Hanan Pacha (the word of the gods. Overhead)
Photography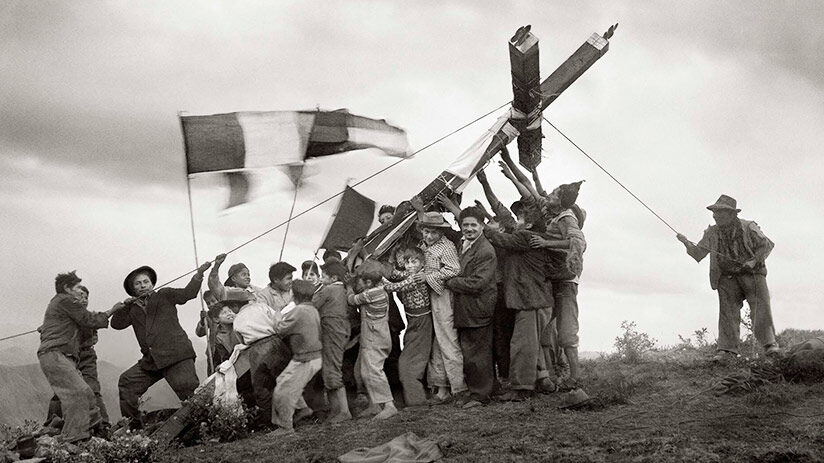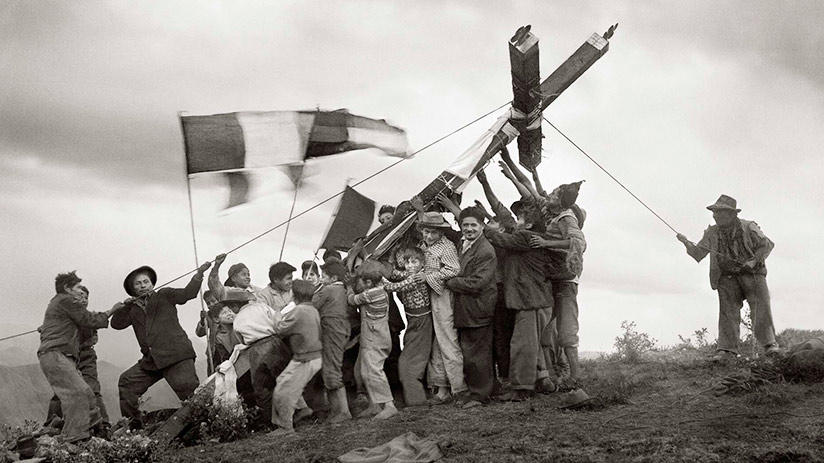 Tourists who travel around Peru know that the country has three important characteristics to be captured through a photo. The first one of this Peruvian art is its landscapes (The country is known for the Andean mountains and its variety of geographic floors that produce natural places closer to the magical). The second is the culture and idiosyncrasies of its people, perfectly retracted by Martin Chambi, an indigenous photographer that lived between 1891 and 1973 in Cusco and Puno. He was a pioneer in portraits about the costumes and traditions of south Peruvian people, he traveled to the most remote villages with his camera and his acuity of him. The New York Museum of Modern Art put on a retrospective of the photos of Martin Chambi, recognizing his legacy and importance of him to world photography.
The third one is the urban architecture that each Peruvian city has. Unique and different from one another. The photographer can find cities with European styles like Cusco, Arequipa, even Ayacucho, cities with Caribbean styles like Lima, Trujillo, Piura, or Chiclayo, and Jungle cities similar to Asiatic towns like Iquitos, Loreto inter alia.
Mario Testino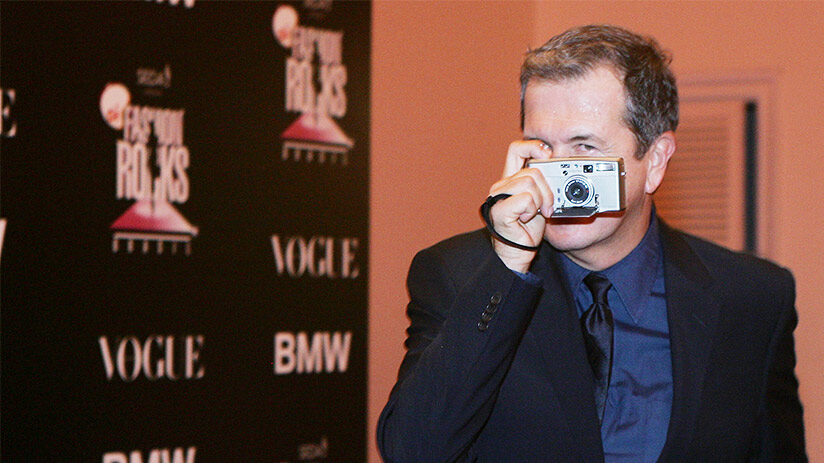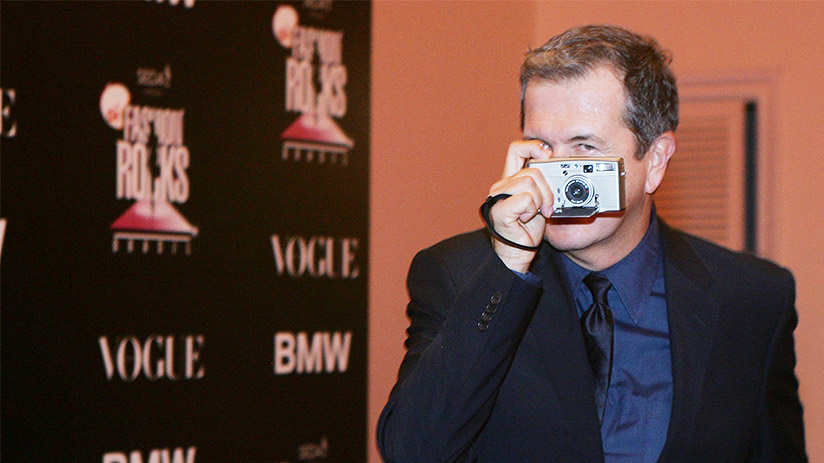 Nowadays, this type of Peruvian art has its most famous representative in Mario Testino; a Peruvian photographer, based in London, England, who worked by famous world magazines like Vogue or Vanity Fair. In addition to having repeatedly portrayed the British royal family and famous personalities such as Taylor Swift, Cara Delevingne, Kendall Jenner, Gigi Hadid, Lily Aldridge, Lady Gaga, Rihanna, Miley Cyrus, inter alia.
Music and Dances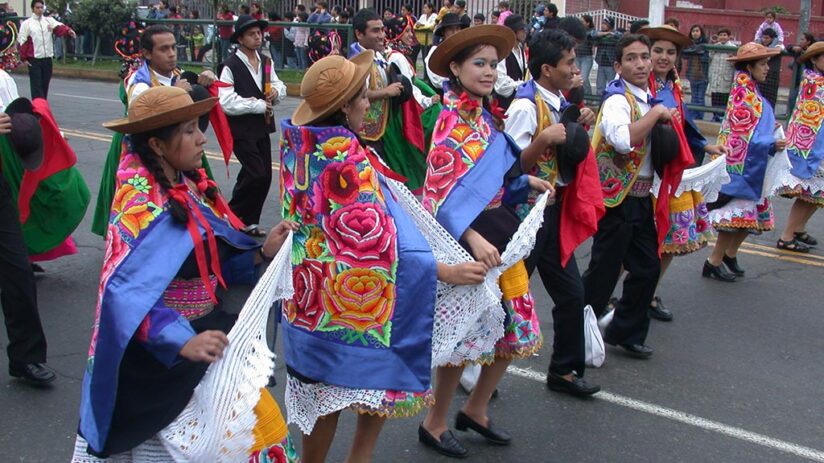 And Peruvian art is also made up of the incredible dances and dances of Peru. Not everything is Peruvian souvenirs, the dances and music of Peru are aspects to be appreciated. Peruvian music is a melting pot of sounds and styles that have Peruvian and Spanish roots and influences. Native Peruvian music is dominated by the national instrument, the Charango. The Charango is a kind of mandolin that had its origins in Bolivia. It was created by musicians trying to imitate Spanish guitars. 
And among the most traditional dances of Peru, we have the Cachua and the Huayno.
The Cachua usually dance in groups within open spaces. While the Huayno could be considered as a ballroom dance. But Huayno is also a musical genre where traditional music is mixed with popular music and urban dances. It is characteristic of this genre to hear high-pitched voices accompanied by a great variety of instruments. Another great traditional dance of Peru is the Marinera. This dance is more common within the coastal regions and is known as the "National Dance of Peru".
The literature of Peru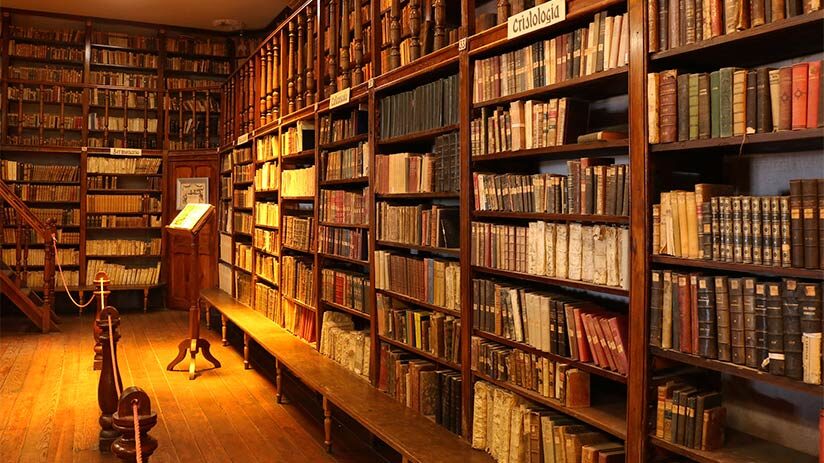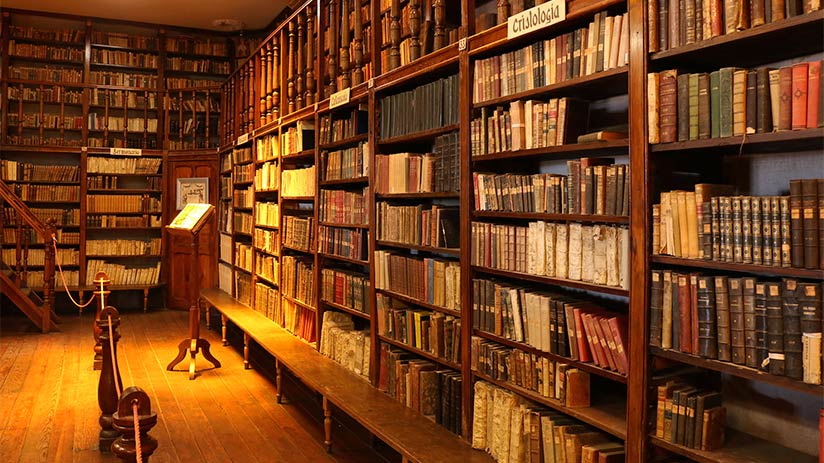 A large part of Peruvian art is based on the literature of our country. The connection between literature and contemporary art is undeniable. Much of Peruvian literature has preserved numerous texts in Quechua. From Inca times you can see some dramas such as Ollantay, one of the best-known works of Quechua literature. It was composed in 1470 by an unknown author. But true Peruvian literature has its roots in pre-Columbian oral traditions. Such as The Royal Commentaries of the Incas, published in 1609.
But after Independence, romanticism and manners were some of the most popular literary genres. Such can be seen in some works by Ricardo Palma. At the beginning of the 20th century, the Indigenismo movement produced a great series of incredible writers. Ciro Alegría, Cesar Vallejo and Jose Maria Arguedas being some of its greatest exponents. Even, the Lima Art Museum has recurring samples of his works to remind new generations how important the indigenous movement was in the country.
Mario Vargas Llosa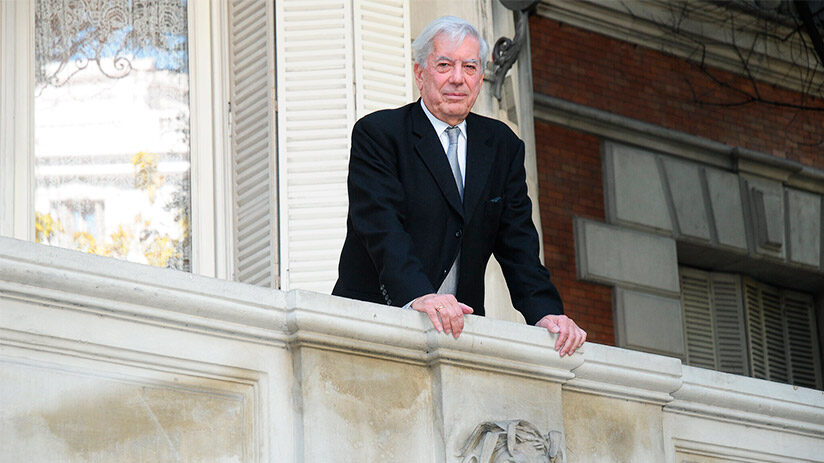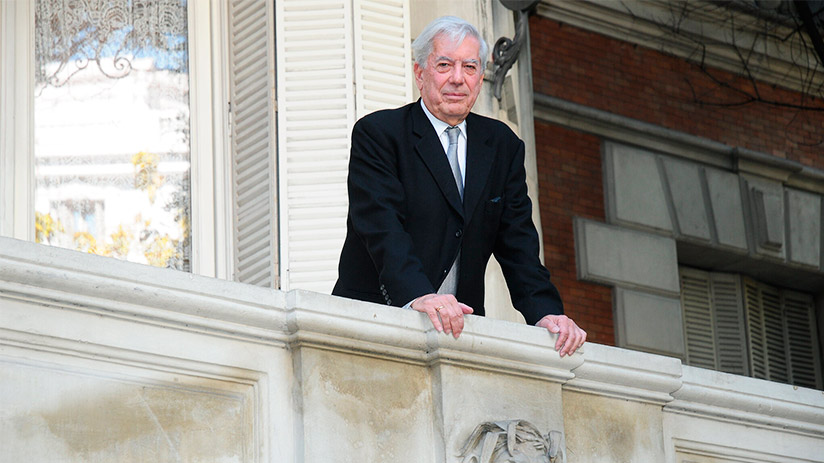 A special note deserves the 2010 Nobel Prize in Literature Mario Vargas Llosa, who portrays the different classes of Peruvian society in his literature. His most famous works are La Ciudad y los Perros (The City and the Dogs), Conversación en la Catedral (Conversation in the Cathedral), Las Travesuras de la Niña Mala (Mischief of the Bad Girl) among others.
"ART ENABLES US TO FIND OURSELVES AND LOSE OURSELVES AT THE SAME TIME"
In conclusion, Peruvian art is composed of many beautiful and unparalleled things. And nothing better than being able to experience it on your own. Therefore, we strongly recommend that you learn more about our art by visiting Peru. Machu Travel Peru hopes to have been helpful. If you want to know more about our different tours in Peru, you can consult with our qualified advisers. They will be happy to show you those tours that explore the art in Peru.
Peru has so much to offer, it can be hard to know where to start. With many years of experience in the tourism sector, Machu Travel Peru is happy to help with anything regarding your trip to Machu Picchu and any tours around it. Make your Machu Picchu experience an unforgettable one!
---