For many years, Peru has been considered the center of participation in the gastronomic revolution in Latin America. This is not surprising, because Peru has greatly influenced world cuisine. Without Peru, there would be no potatoes, sweet potatoes, and other endless ingredients from the Andes. Especially in Lima, the capital of the Andean country, which is considered the gastronomic capital of entire South America. In the Peruvian capital, you can enjoy an explosion of flavors and try its incredible traditional dishes. Therefore, we hope to work with the experts of Machu Travel Peru to introduce you to everything about the famous Peruvian ceviche. Therefore, you can start to taste and experience the unique flavors of the Andean country.
Peruvian ceviche: everything about this delicious and unique dish.
DESCRIPTION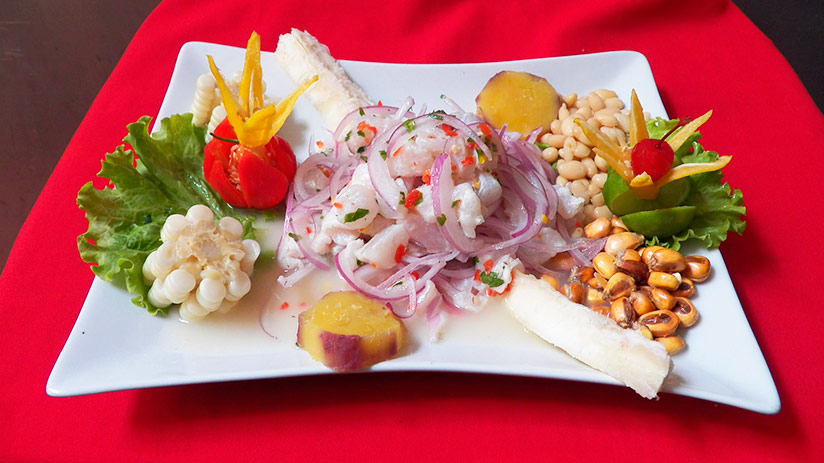 There is no doubt that Ceviche is Peru's outstanding national dish. It is one of the most representative and symbolic Peruvian dishes. Peruvian Ceviche is usually a fresh raw fish salad, mixed with salt, onion, garlic, and other pepper and marinated in lemon. The main ingredient for preparing this dish is fresh fish, although black oyster marinated fish, crab marinated fish, and seafood chowder are commonly found in some parts of Peru
Throughout Peru, you will find many changes in recipes, depending on your location, ceviche can have unique flavors, such as milk, orange juice, celery, etc. However, if you plan to travel to Machu Picchu, don't miss crossing Lima and enjoying its delicious Peruvian ceviche. There are more than 200 ways to make this exquisite dish, not only making it a dish, but also one of the main attractions of tourism in Peru.
HISTORY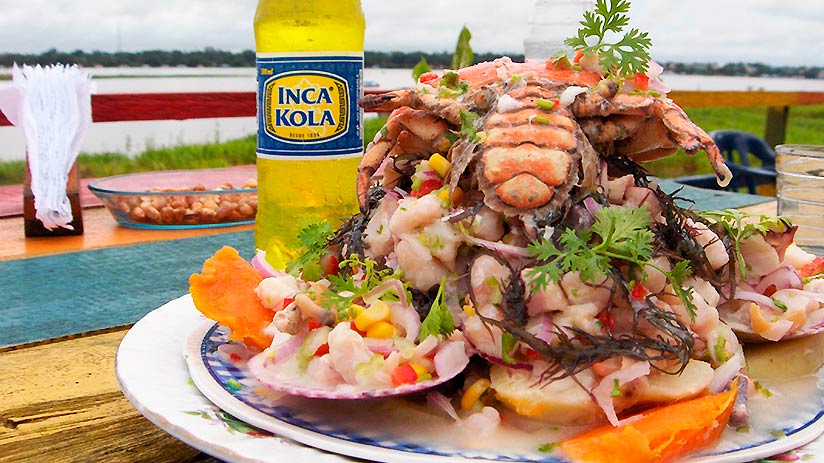 This Peruvian national dish has a history of more than 500 years and originated in the Andean countries. Academia and scholars assert that Peruvian ceviche was born in the Moche culture before the Incas between 100 and 700 AD. After its birth, it slowly spread to other South American countries, thus gaining widespread popularity. Over the years, this dish has adapted to the emerging Peruvian gastronomy and the tastes of many tourists who frequent the country. Even the taste and preparation of this dish will vary depending on your location in Peru. Although it must be realized that there are many other traditional Peruvian cuisines. Therefore, Peruvian Ceviche is not the only fun thing to try in all of Peru.
HOW DO YOU PREPARE IT?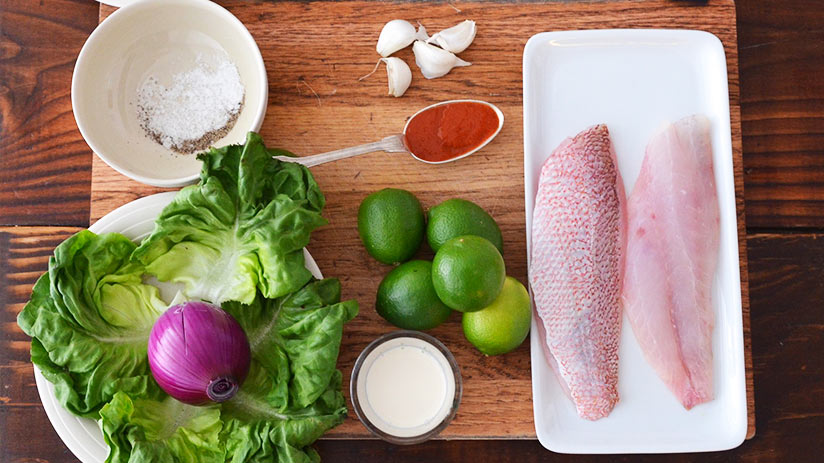 Thanks to the great biodiversity in Peru, this dish could see the light. Fishing in the coastal regions and the abundance of marine life in them gave the possibility of preparing the Peruvian ceviche. For Peruvian ceviche, you will need the following items: 1 kg fish fillets, ½ kg lemon, ½ kg lime, 1 small purple onion, 3 medium red peppers, ½ cup fresh coriander, 1 teaspoon minced ginger, Salt to taste.
Wash and dry the fish. Cut into cubes about 2 cm. Remove any remaining skin, scales, or thorns.
Wash lemons and limes. Squeeze them into a large bowl. The fish is cooked through the marinating process. Put the pieces of fish in the marinade. Cover the container and store it in the refrigerator for about 20 to 30 minutes.
When the fish is cooking, prepare the garnish. Wash the sweet potatoes with a brush and put them in a steamer for about 30 minutes until they become soft.
Wash the red pepper and onion. Open the pepper, remove the seeds and veins, and cut into small cubes.
Remove the ceviche from the refrigerator, add onion, pepper and coriander, ginger, a little salt, and stir.
Cover the ceviche again and place it in the refrigerator for about 10 minutes. Remove the ceviche from the refrigerator and put it in a cup or small plate. Serve with plantain slices and sweet potatoes. and also sprinkle some coriander and chili.
This dish is much more than raw fish covered with lemon juice or lime juice. Ingredients such as coriander, onions, tomatoes, peppers, and different types of Peruvian peppers are usually mixed with seafood. Have in consideration that different regions use different ingredients for the dish.
VARIATIONS OF CEVICHE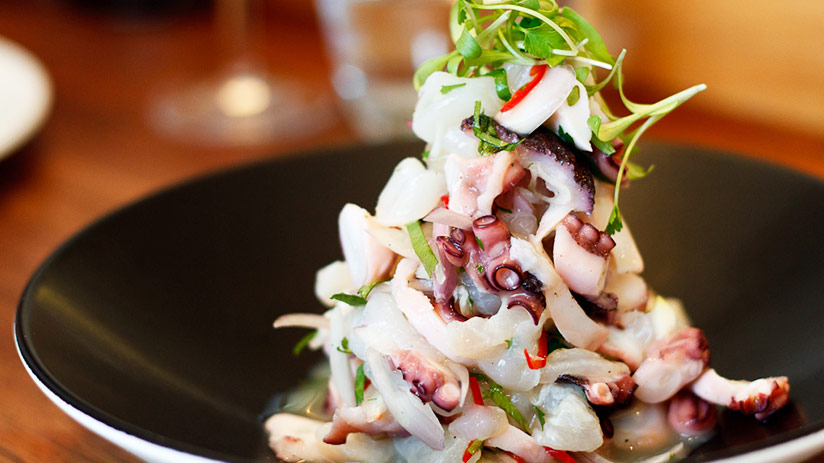 This fusion food dish is not only famous in Peru. Many other Latin American countries offer ceviche, but they all put their specialties on the plate. For example, in Chile, halibut or Patagonian fish is commonly used in the dish. The fish is then marinated in lime juice and grapefruit juice. It has a fresh taste and is often eaten with coriander and fresh mint. In Ecuador, the ceviche of shrimp is very different from the traditional ceviche of neighboring Peru. Lime juice is still used in the Ecuadorian ceviche, and the tomato sauce is the basis of this dish and has a strong flavor. As for Mexico, ceviche is usually served in a cocktail glass, and they use a mixture of octopus, squid, mackerel, tuna, and shrimp on the plate. They also Use avocado, chili, onion, coriander, salt, and lime in the marinade. But despite the different variations of this dish, it cannot be denied that Peruvian ceviche is the best and most known of all. To try it, you just have to visit some of the best restaurants in Peru.
"NOTHING BRINGS PEOPLE TOGETHER LIKE GOOD FOOD."
Together with the experts at Machu Travel Peru, we hope we have to whet your appetite. We believe that if you want to try the real ceviche, you better start organizing a food tour in Peru. If you want to know more about our tours, you can consult with our advisors.
---