When you travel to Peru you are probably thinking of Lima and its wonderful food. Perhaps in the mysterious Nazca Lines, the great Colca Canyon or Cusco and Machu Picchu. Or even in the beautiful and charming Lake Titicaca and the people of the Uros. But when you think of Peru, you don't only have to think of these wonderful destinations. Something that is on most people's minds is chocolate. And Peruvian Chocolate is a wonder that you have to experience.
Did you know that the cocoa bean has been cultivated in South America for many centuries and ancient civilizations consumed hot chocolate on cold winter nights? That's right, this historic ingredient has its history in South America. And Peru is not exempt from this wonderful delight. Peruvian chocolate Cusco delicacies should be at the top of your list to try in Cusco. Therefore, together with the experts from Machu Travel Peru, we have prepared a small article about Peruvian Chocolate. So that you know the main characteristics of this iconic delight.
If you are a chocoholic, then you will be delighted to know that the city of Cusco keeps some secrets that not everyone knows. Although you will be excited to see Machu Picchu and all the other Inca ruins and sites, you will also be excited to experience chocolate when you travel to Cusco. And The Imperial City has some fascinating chocolates to try. Here we will present two places that you should not miss and that we recommend on your trip to Cusco.
Everything you need to know about Peruvian Chocolate
ABOUT CHOCOLATE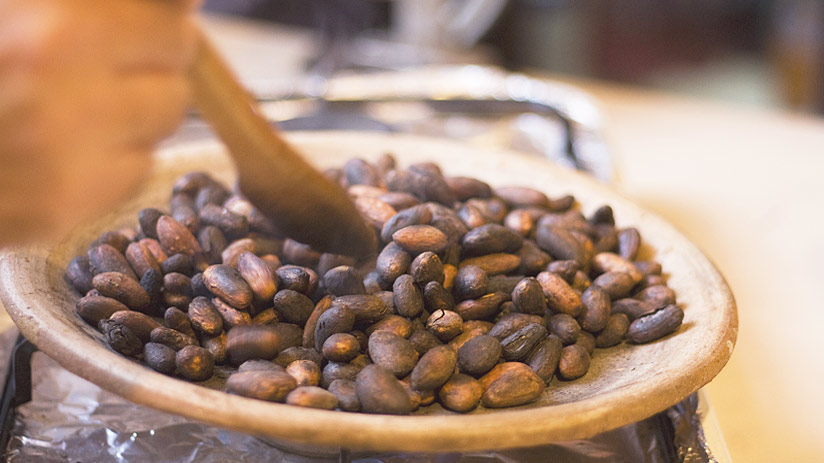 Peru is a wonderful place to visit, especially if you are a Chocolate lover. Chocolate has been a part of daily life in Peru for centuries, even in Inca times. And for this reason, it is not surprising that Peruvian Chocolate is recognized as one of the best and most delicious in the world. Make sure you get the most out of the different tours in Peru and include a stop at the markets. There you will find a great variety of homemade Chocolates to enjoy.
Chocolate, cocoa, and cocoa butter come from the cocoa bean. It grows as seeds in some tropical evergreen cacao trees. Trees are friendly to the environment as they provide shade and protect the soil. These trees had their origin in the Amazon. It was an important part of pre-Hispanic cultures such as the Aztec and Maya. The Spanish brought Peruvian Chocolate to Europe from South America. They processed it with different techniques adding sugar and milk. And thus remove the bitterness and give it a sweeter taste. Today Chocolate is considered one of the best Peruvian superfoods. The downside is that the different processing techniques take away a lot of the natural benefits.
ENJOY YOURSELF AT CHOCOMUSEO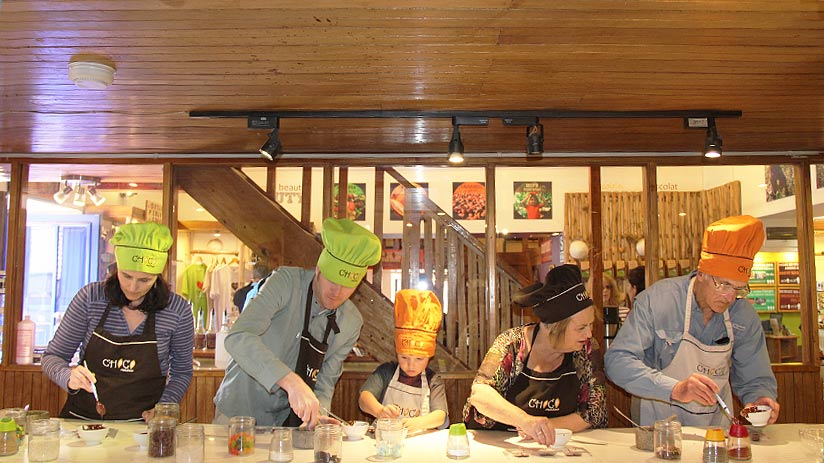 The first is the Choco Museum, located in Plaza Regocijo. This place must be the first stop for chocolate lovers in Cusco. At Choco Museo, you learn about beans and the process of grinding beans into a flavorful paste and you can even make a take-home bar for later. At Choco Museo, you can take classes in chocolate sculpting, cupcake making, and truffle filling, to name a few. The Museum has a cafeteria, thank goodness, that offers a menu full of brownies, buns, and fondues that can be eaten with Mayan-style hot chocolate or Peruvian coffee. This chocolate is locally grown and as they say at the Choco Museum, the chocolate comes with twice the flavor and half the guilt.
EXPERIENCE SIMPLY CHOCOLATE
The second place you should not miss is quite Simply Chocolate. This restaurant features, you guessed it, Peruvian Chocolate! The place is located in Choquechaca street in the San Blas part of Cusco. This part of Cusco is full of cafes and restaurants but what you should not miss is the exquisite Chocolate.
Simply Chocolate has been open for more than ten years. As you enter, you will be enchanted by the range of chocolates that resemble different works of art. The restaurant has gained quite a bit of popularity and was featured in a television documentary by Astrid Gutsche, the wife of the famous Peruvian chef Gaston Acuario. The restaurant is also located in Mistura, which is Lima's annual food festival. Try the tasty bites and the different Peruvian desserts. The owner recommends the hot chocolate, truffles, and the Sauco Cake. No dish or bite will disappoint you with your visit to Simply Chocolate.
CHOCOLATE ON THE GASTRONOMIC SCENE
Peruvian Chocolate is made from cocoa beans that are grown in the jungle. Chocolate originating in Peru is said to have a special flavor that cannot be found anywhere else. In recent years, Peru has experienced an explosion in the international food market, with Lima being the international gastronomic destination at the World Travel Awards. The quality of the food in both Lima and Cusco will surprise you.
If you are traveling to Peru, take a few days and discover some of the best restaurants in Lima. Since it has three of the fifty best restaurants in the world. Lima should be on your list of places to visit. Besides, ChocoMuseo also has a cafe in Lima, so look for it and enjoy the Peruvian Chocolate. Chocoholics better get ready to enjoy the best chocolate in the world. In addition to experiencing the suggested places in Cusco, book your Peruvian adventure today and enjoy new taste sensations that will leave you begging for more. What are you waiting for?
STRENGTHS OF COCOA IN PERU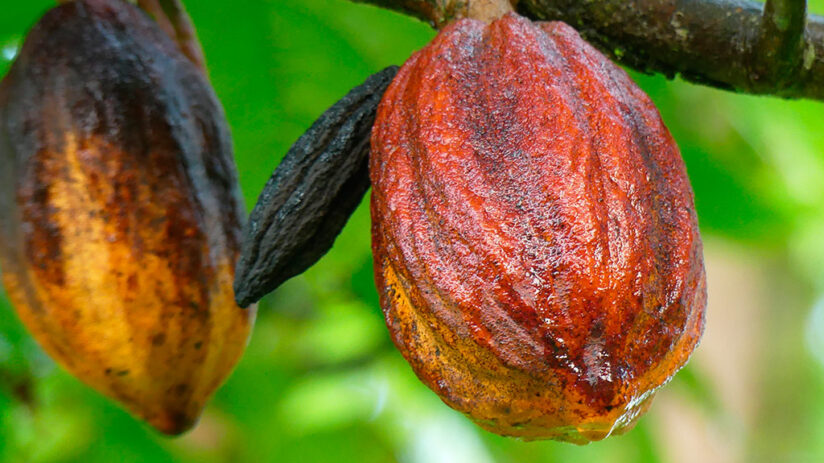 Peru is undoubtedly a geographically and biologically diverse country. And as for the different species of its plants, it is among the most diverse in the world. This is a vital fact to understand and appreciate the quality of Peruvian Chocolate. Just as wine has different types of grapes, chocolate has different types of cocoa beans. The great variety of cocoa beans reflects the great potential and development of this delicacy. Today, Peruvian Chocolate is used in different dishes and desserts. It is an important part of Peruvian gastronomy and therefore an important part of the culture.
"THERE IS NOTHING BETTER THAN A FRIEND UNLESS IT IS A FRIEND WITH CHOCOLATE."
As you can see, Peruvian Chocolate is a delicacy that you cannot miss on your trip to Peru. The distinguished cocoa beans and their different processing techniques are unique. You will be able to try a unique variant in the middle of South America. And if you can, also try the wonderful coffee from Peru. Both will leave you wanting more. Together with Machu Travel Peru, we hope we have been of help. If you want to know more about this wonderful country and its different ingredients, you can consult with our team of advisors. We will be waiting for your soon visit!
---