Something that is on most people's minds is chocolate. And Peruvian Chocolate is a wonder that you have to experience. Did you know that the cocoa bean has been cultivated in South America for many centuries and ancient civilizations consumed hot chocolate on cold winter nights? That's right, this historic ingredient has its history in South America. And Peru is not exempt from this wonderful delight. Peruvian chocolate Cusco delicacies should be at the top of your list to try in Cusco. Therefore, together with the experts from Machu Travel Peru, we have prepared a small article about Peruvian Chocolate. So that you know the main characteristics of this iconic delight.
If you are a chocoholic, then you will be delighted to know that the city of Cusco keeps some secrets that not everyone knows. Although you will be excited to see Machu Picchu and all the other Inca ruins and sites, you will also be excited to experience chocolate when you travel to Cusco. And The Imperial City has some fascinating chocolates to try. Here we will present two places that you should not miss and that we recommend on your trip to Cusco.
Everything you need to know about Peruvian Chocolate
REGARDING THE PERUVIAN CHOCOLATE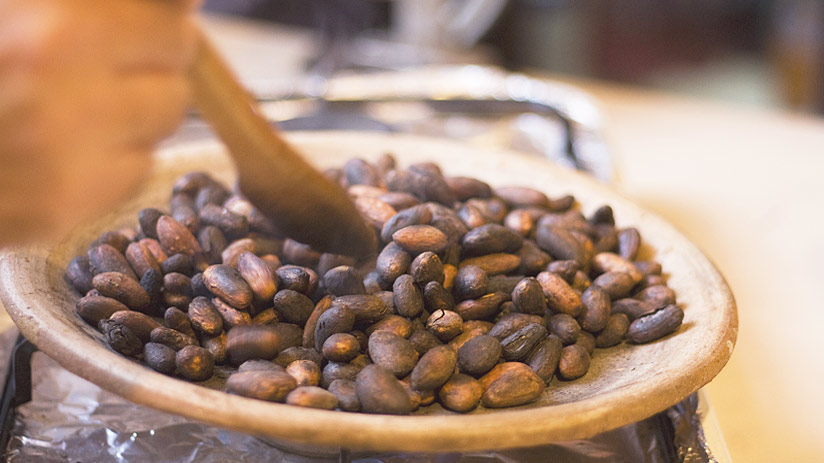 Peru is a wonderful place to visit, especially if you are a Chocolate lover. Chocolate has been a part of daily life in Peru for centuries, even in Inca times. And for this reason, it is not surprising that Peruvian Chocolate is recognized as one of the best and most delicious in the world. Make sure you get the most out of the different tours in Peru and include a stop at the markets. There you will find a great variety of homemade Chocolates to enjoy.
Chocolate, cocoa, and cocoa butter come from the cocoa bean. It grows as seeds in some tropical evergreen cacao trees. Trees are friendly to the environment as they provide shade and protect the soil. These trees had their origin in the Amazon. It was an important part of pre-Hispanic cultures such as the Aztec and Maya. The Spanish brought Peruvian Chocolate to Europe from South America. They processed it with different techniques adding sugar and milk. And thus remove the bitterness and give it a sweeter taste. Today Chocolate is considered one of the best Peruvian superfoods. The downside is that the different processing techniques take away a lot of the natural benefits.
THE HISTORY OF CHOCOLATE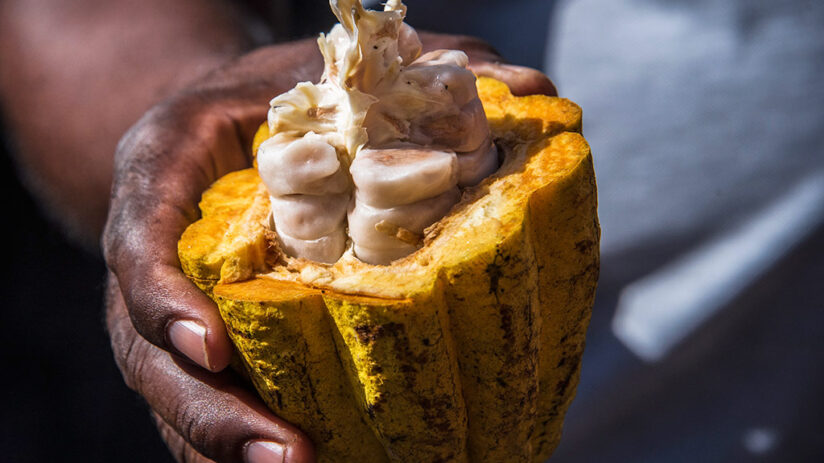 ITS ORIGINS IN AMERICA
Chocolate is native to the rainforests of South America. To be more specific to Peru, Ecuador, and Colombia. There is an endless debate where the true origin is discussed. Some believe that it grew at the same time in Central America, but numerous paleobotanical and phytogenetic investigations contradict these mentions. The results and solid evidence indicate that Chocolate originated in the Amazon basin. In fact, chocolate has been cultivated for more than 3,000 years by indigenous communities in the Amazon rainforest. In Peru, it was the Incas and their predecessors who grew cacao. The Incas transformed Peruvian Chocolate into an infusion considered medicinal and ritualistic.
THE ARRIVAL IN CENTRAL AMERICA
Later it was taken to Mexico, where it was cultivated for thousands of years. For the Mayan and Aztec cultures, Chocolate was a fundamental part. They believed that Cacao was a gift from the gods. According to the Mayans, it was a gift from a feathered serpent god known as Kukulkan. While for the Aztecs this serpent god was known as Quetzalcoatl. But despite having its origins in South America, it was in Mexico where it received its name. Chocolate comes from the Aztec word XOCOLÄTL. This word is a mixture of the word XOCOC which means Sour and ATL which translates to drink. The bean used to become a bitter-tasting drink used in numerous rituals and festivals. Even the Aztecs used Chocolate as currency.
ARRIVAL IN EUROPE
The real reason many people believe that Chocolate originated in Mexico is that it was there that the Spanish first encountered it. It was in 1519 that the Spanish had the opportunity to taste this delicious delicacy. When the Spanish tried the Chocolate infusion, they thought it was an unpleasant and bitter drink. But they couldn't deny its medicinal and aphrodisiac effects. So they did not hesitate to take this magical ingredient to Spain and, consequently, to the rest of Europe.
CHOCOLATE PRODUCTION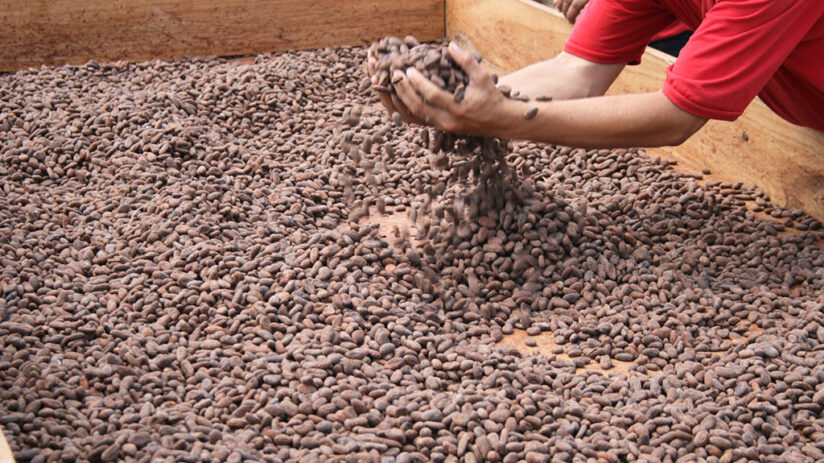 MAIN GROWTH REGIONS
Peruvian Chocolate grows both in the Amazon rainforest basin and in the foothills of the Andes Mountains. But to be more specific, Peruvian Chocolate is grown in the Amazon. Specifically in the regions of San Martín and Ucayali and in the low jungle areas of Cajamarca, Huánuco, Junín, Ayacucho, and Cusco. In addition, it is cultivated along the north coast of Tumbes and Piura.
HARVEST AND PRODUCTION
With Peruvian Chocolate, there is the main harvest and a mid-harvest season. In Peru, the main season for growing and harvesting occurs between April and August. Keep in mind that most of the Cacao grow during this main season. While the mid-growing season in Peru occurs between October and November. Despite the fact that the growing and harvesting season is limited to a part of the year, Cacao care is a year-round effort. Both producers and local workers tend the trees, harvest the ears by hand, and process the beans into Chocolate. All in an effort to finalize the packaging and sale of the product. It is estimated that approximately 50,000 Peruvians work in the Cacao industry.
Cocoa production could be summarized in these steps:
Collect the cocoa pods.
Extract the beans covered with white pulp.
Fermentation.
Cleaning.
Roasting the beans.
Winnowing to extract the cocoa beans.
Grind the nibs to obtain a paste with sugar and/or milk.
Tempering.
Shaping and filling.
Cooling.
Cut into bars for wrapping.
Sampling and sale.
COCOA HEALTH BENEFITS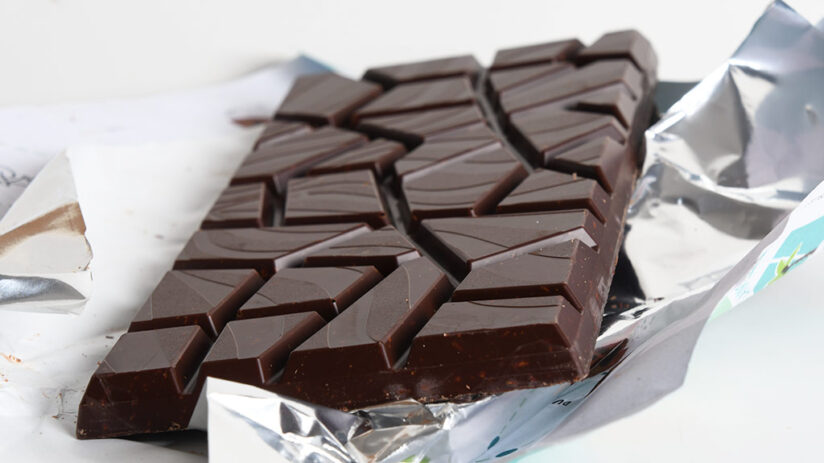 Peruvian Chocolate is delicious as well as healthy. In fact, it is considered one of the many Peruvian Superfoods. But it is in the Chocolate in its raw form where these benefits are most apparent. Whether in whole cocoa or cocoa powder, it has many benefits. First of all, it is packed with proteins and fibers that aid digestion and muscle development. Second, it is packed with trace elements like Potassium and Magnesium. These help neurological and metabolic function. But perhaps most notable are its mood-enhancing properties. Thanks to its high content of theobromine and phenylethylamine, the consumption of Peruvian Chocolate improves mood and increases energy levels.
But keep in mind that the benefits of Cacao decrease notably with its processing. When additives like sugar and milk are added, cocoa can be more of a sweet than a superfood. Despite this, a good dark chocolate bar can provide a wealth of antioxidants, minerals, and other bioactive compounds.
TYPES OF PERUVIAN CHOCOLATE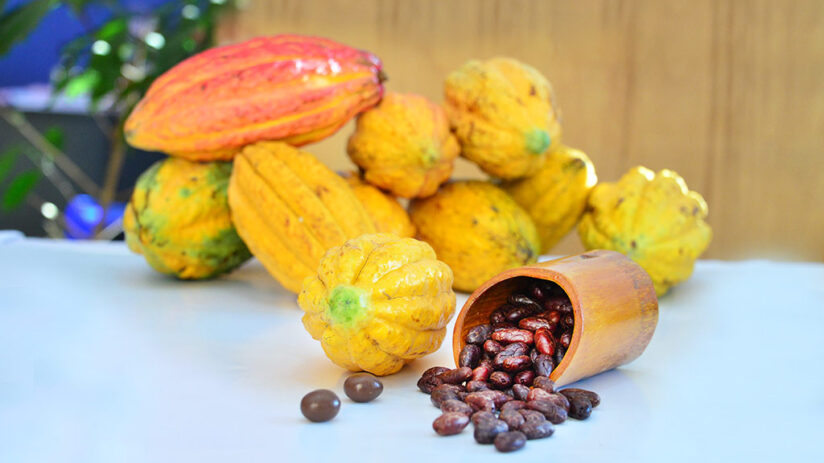 The many natural growing regions for Peruvian Chocolate is one of the things that distinguishes Peru. Growing in so many areas of incredible biodiversity in the Amazon basin and the foothills of the Andes, the plant encounters different species, soils, and climates. Consequently, this creates an incomparable series of distinctive flavors and aromas. But in general, Peruvian Chocolate could be classified into three main varieties.
CRIOLLO
This is the most popular Peruvian Chocolate in the country, it is even one of the most demanded worldwide. Nicknamed the King of Cocoa, these beans contain a high-fat content and a better quality of flavor and aroma. Creole often has caramel, nutty, vanilla, and tobacco flavor tones. It is a fairly rare bean and only accounts for 5% of the world's cocoa production.
TRINITARIO
This variety of cacao is a hybrid variety and is the result of a cross between Cacao Criollo and Cacao Forastero. This type of Cacao is originally from Trinidad, hence its name. This variety of Cacao represents only 12% of all the chocolate produced in the world. It has a fairly variable flavor profile and a strong cocoa flavor that is much less bitter.
FORASTERO
The Forastero Cacao, also known as Amazon Foreign, is the most common Cacao in the world. This variety represents around 80% of all world chocolate production. The Forastero is native to the Amazon and has a characteristic sour, bitter and chocolatey flavor. But it does not have those finer subtleties characteristic of Cacao Criollo. It is very likely that most of the Chocolate you have ever consumed is of the Forastero variety.
PERUVIAN CHOCOLATE BRANDS
There are countless brands of Peruvian Chocolate to taste. You can find from bars that are sold in small family farms to boxes of truffles available in all supermarkets. And here we have listed some of the most popular brands in Peru.
CACAOSUYO
Cacaosuyo Chocolate is grown in the three main areas of Peru. The Piura region on the Peruvian north coast, the Cusco region in the Andes, and the Amazon Rainforest. This delicious chocolate bar has a wide variety of flavor notes. These can range from fruit flavors to honey and herb flavors. It all depends on the growing region. You will be able to enjoy bars of 70 and 80 percent dark and 50 and 40 percent milk. All with a great variety of ingredients.
ORQUIDEA
The production of Orquídea chocolate takes place in the San Martín region of the Peruvian Amazon. This brand of Peruvian Chocolate is organic and works in cooperation with local farmers. You will notice that this chocolate has an intense and deep flavor and aroma. This comes in dark and milk chocolate that can vary between 35 and 80% cocoa. The bars also have local ingredients incorporated, such as quinoa, kiwicha, peanuts, and coconut. Even the brand sells chocotejas and hot chocolate.
LA IBERICA
La Iberica is proud to manufacture Peruvian Chocolate for more than 100 years. They have a full line of various chocolates, nougat, marzipan, and much more. Its products include chocolates, bars, truffles, and gift boxes for different occasions. Its cocoa levels range between 40 and 52%. You can find independent La Ibérica stores throughout Peru.
CHOCOSOMBRA
ChocoSombra is a brand of Peruvian Chocolate and Coffee. They are characterized by being a direct trade company and by exercising the biodynamic cultivation obtained from the cloud forests of Peru. The company uses more sustainable methods and processes to produce its Coffee and Chocolate in the shade. They have some of the most humane practices when it comes to their relationship with local farmers and workers. They sell both raw cocoa and 70% chocolate bars made up solely of cocoa, sugar, cocoa butter, and vanilla.
CHOCOLATE EXPERIENCES IN PERU
ENJOY YOURSELF AT CHOCOMUSEO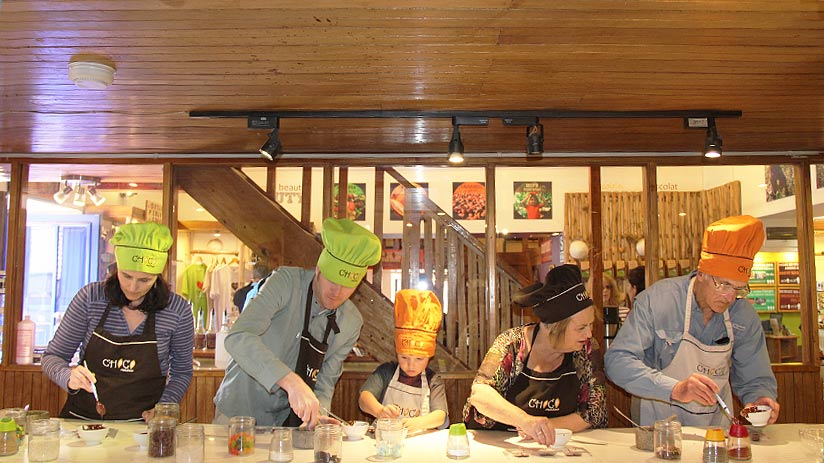 The first is the Choco Museum, located in Plaza Regocijo. This place must be the first stop for chocolate lovers in Cusco. At Choco Museo, you learn about beans and the process of grinding beans into a flavorful paste and you can even make a take-home bar for later. At Choco Museo, you can take classes in chocolate sculpting, cupcake making, and truffle filling, to name a few. The Museum has a cafeteria, thank goodness, that offers a menu full of brownies, buns, and fondues that can be eaten with Mayan-style hot chocolate or Peruvian coffee. This chocolate is locally grown and as they say at the Choco Museum, the chocolate comes with twice the flavor and half the guilt.
EXPERIENCE SIMPLY CHOCOLATE
The second place you should not miss is quite Simply Chocolate. This restaurant features, you guessed it, Peruvian Chocolate! The place is located in Choquechaca street in the San Blas part of Cusco. This part of Cusco is full of cafes and restaurants, but you should not miss the exquisite Chocolate. Simply Chocolate has been open for more than ten years.
As you enter, you will be enchanted by the range of chocolates that resemble different works of art. The restaurant has gained quite a bit of popularity and was featured in a television documentary by Astrid Gutsche, the wife of the famous Peruvian chef Gaston Acuario. The restaurant is also located in Mistura, which is Lima's annual food festival. Try the tasty bites and the different Peruvian desserts. The owner recommends the hot chocolate, truffles, and the Sauco Cake. No dish or bite will disappoint you with your visit to Simply Chocolate.
CHOCOLATE ON THE GASTRONOMIC SCENE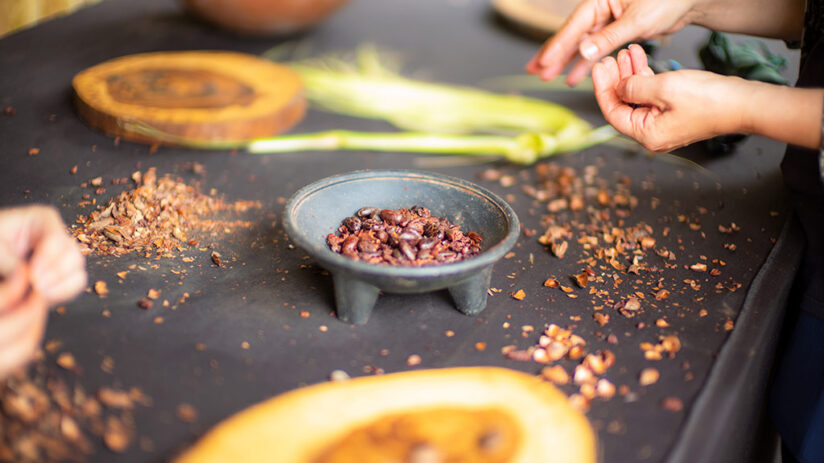 Peruvian Chocolate is made from cocoa beans that are grown in the jungle. Chocolate originated in Peru is said to have a special flavor that cannot be found anywhere else. In recent years, Peru has experienced an explosion in the international food market, with Lima being the international gastronomic destination at the World Travel Awards. The quality of the food in both Lima and Cusco will surprise you. If you are traveling to Peru, take a few days and discover some of the best restaurants in Lima. Since it has three of the fifty best restaurants in the world. Lima should be on your list of places to visit.
Besides, ChocoMuseo also has a cafe in Lima, so look for it and enjoy the Peruvian Chocolate. Chocoholics better get ready to enjoy the best chocolate in the world. In addition to experiencing the suggested places in Cusco, book your Peruvian adventure today and enjoy new taste sensations that will leave you begging for more. What are you waiting for?
THE QUALITY OF PERUVIAN CHOCOLATE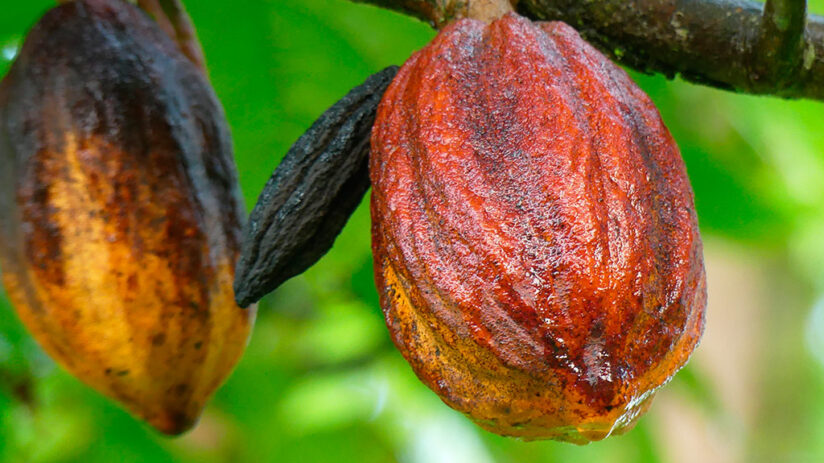 Peru is undoubtedly a geographically and biologically diverse country. And as for the different species of its plants, Cacao has a special place. Peru is one of the main places where Cacao originated. The Andean country has 60% of the world's cocoa varieties. Along with coffee, cocoa has become one of the highest quality Peruvian products in the world. Even Peru has been classified by the International Cocoa Organization (ICCO) as a country where fine cocoa is produced and exported. Peru is responsible for 36% of the world's cocoa production, which is why our country is considered one of the main producers in the world.
This is a vital fact to understand and understand the quality of Peruvian Chocolate. Just as wine has different types of grapes, chocolate has different types of cocoa beans. The great variety of cocoa beans reflects the great potential and development of this delicacy. Today, Peruvian Chocolate is used in different dishes and desserts. It is an important part of Peruvian gastronomy and therefore an important part of the culture.
One of the most important facts is that Peruvian Chocolate has won several international awards in recent years. Being recognized as one of the best in the world. And it is for this reason that many exclusive chocolate factories in Switzerland, Belgium, and France make their products with our cocoa.
"THERE IS NOTHING BETTER THAN A FRIEND UNLESS IT IS A FRIEND WITH CHOCOLATE."
As you can see, Peruvian Chocolate is a delicacy that you cannot miss on your trip to Peru. The distinguished cocoa beans and their different processing techniques are unique. You will be able to try a unique variant in the middle of South America. And if you can, also try the wonderful coffee from Peru. Both will leave you wanting more. Together with Machu Travel Peru, we hope we have been of help. If you want to know more about this wonderful country and its different ingredients, you can consult with our team of advisors. We will be waiting for your soon visit!
---