Peruvian Coffee is often underrated by the competition from our adjacent South American neighbors like Colombia, or Brazil. But in recent years, coffee in Peru has become very popular worldwide due to its high quality. The methods and production of Andean coffee have seen great innovations in both quality and quantity. Fortunately, together with our colleagues from Machu Travel Peru, we know very well about Peru coffee. For this reason, we have prepared a small article about its main characteristics, history, bean types, qualities, and much more!
Coffee in Peru: All about one of the best coffees in the world
What is Peruvian coffee?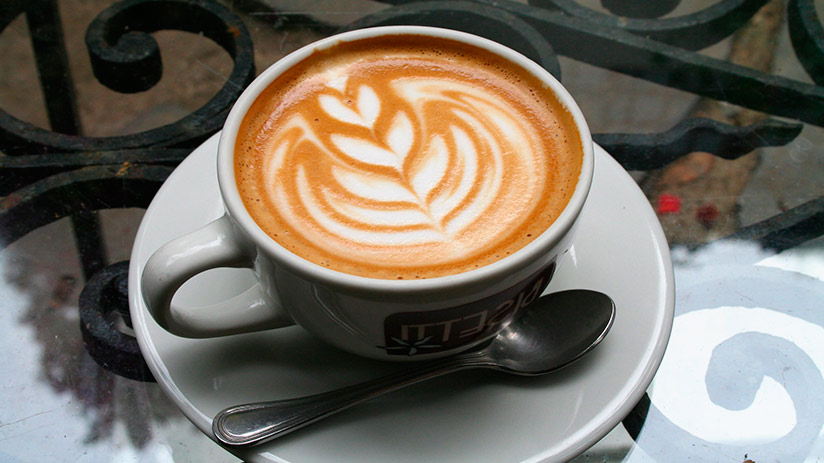 Peruvian coffee beans have exciting flavor profiles that can vary greatly in intensity, flavors, and tones according to the region where they were cultivated. But in general, the coffee in Peru has a light body, medium to medium acidity, and deep color. These characteristics combined with the great biodiversity in Peru and the different altitudinal floors result in an explosion of different textures and aromas. Therefore, to the question, Is Peru coffee good? We can tell you that it is simply delicious.
History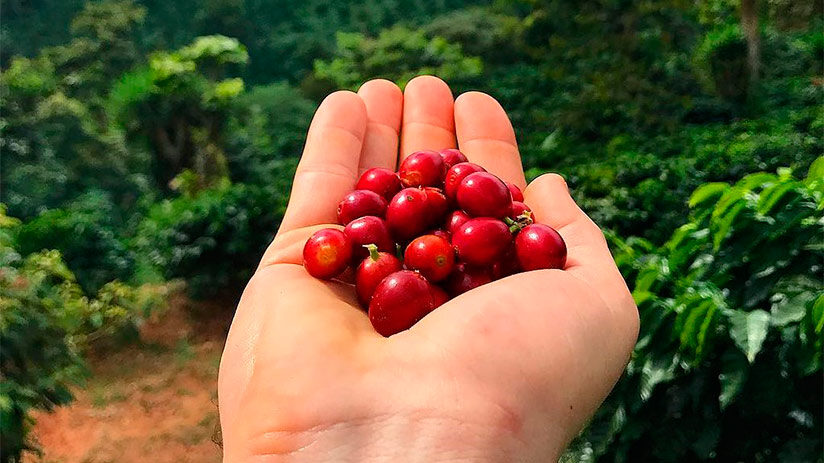 Regarding the history of Peruvian coffee, first, we'll start by saying that the region of Peru was one of the first American countries in growing coffee. Coffee beans arrived in Peru more than 200 years ago, and for that, it is believed that around the middle of the 18th century, the Peruvian region already had its coffee fields; even long before the coffee arrived in Colombia (1809)
Although production grew considerably due ing the 1700s and 1800s, not much was exported and very few of them made it to the United States, For this reason, all the production was destinated exclusively for local consumption. However, in the late 1800s, a plague (coffee rust) in Indonesia, Sri Lanka, and Java decimated the coffee industry. Being these, the first worldwide coffee producers. This led many European buyers to seek other alternatives to meet the demand for coffee. It is there that Peru took on a leading role in the coffee world.
In this sense, many foreign investors (many of them British) bet on coffee in Peru, making the industry grow for a long time until the years after the two world wars when these European investors left Peru for lack of capital and the coffee production no longer had contacts or buyers in its main receiving market, Europe. From this point on, the Peruvian coffee industry stops growing. Of course, other factors were added to the crisis like the lack of infrastructure, the fall in market prices, and the guerrilla war of the terrorist groups that existed in Peru at that time.
In the early 2000s, the Peruvian coffee industry was returning to growth when a new coffee rust appeared in 2013, wiping out the entire production that year. From then on, Peru stopped producing large quantities of the Typica variety (mainly affected by rust) and specialized in other varieties of the arabica plant, such as Catimor.
A. Peruvian coffee today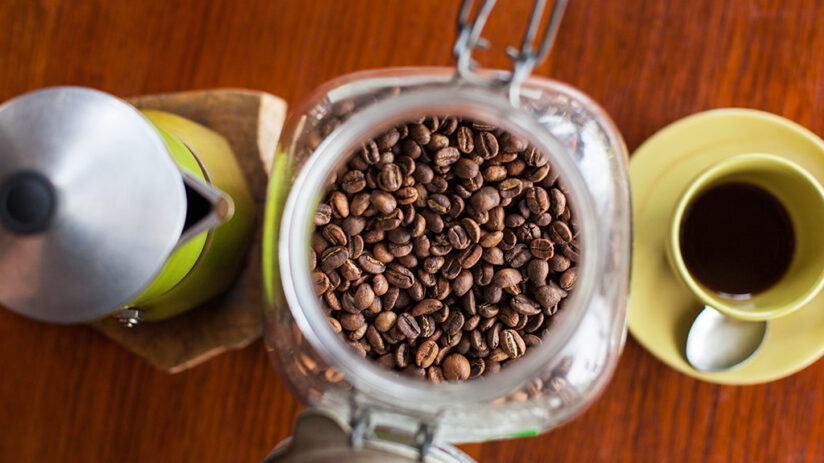 Nowadays, in 2022 Peru is the nine-largest producer in the world, and its production, not only in general coffee but also in organic coffee, is growing year by year. The current outlook for the coffee world in Peru looks encouraging. Today, coffee is considered to be of equal quality to Peruvian food. Since the country's coffee industry has come a long way in recent years. You can find more than 200,000 coffee growers in Peru. Many of them produce different shade-grown besides Arabica coffee beans type, which quickly gained widespread attention in the international market. Since the coffee crisis broke out in 2013, many Peruvian small-batch farmers have used innovative grow systems to process wet coffee. Which has improved the quality of coffee beans in comparison to those produced in the United States.
Flavors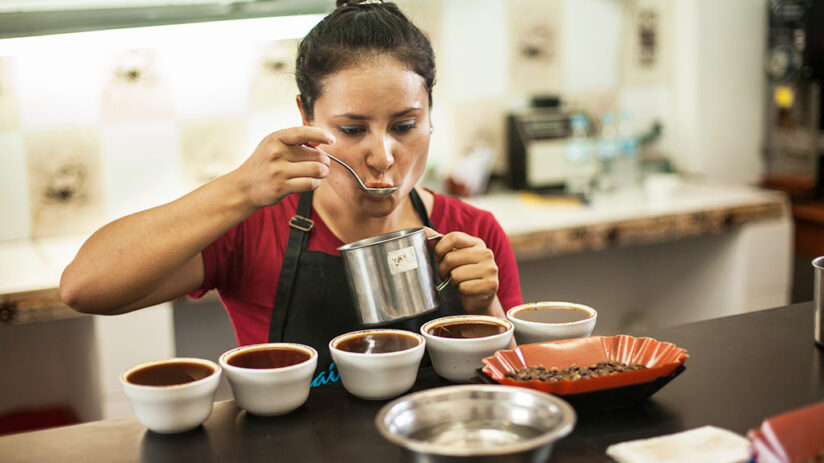 In Peru, two general flavor profiles can be appreciated. This doesn't exclude that the Andean country has a great variety of extraordinary grains that go far beyond these two profiles.
Strictly hard beans (cultivated more than 1350 meters above sea level): Some lower-elevation farms in Peru tend to produce coffee with mild acidity. Especially in the lands located near the border between Peru and Ecuador, in Amazonian lands, and on the oriental slopes of the Peruvian Andes mountains. The coffee beans there feature soft flavor notes of flowers, soft fruits, and nuts. In addition to having a medium body.
Hard beans (cultivated between 1200 and 1350 meters above sea level): But once you start heading deep into the Andes, the coffee starts to take on bright acidity. Especially in the farms that surround Machu Picchu and Cusco, even Puno. The coffee from the Andes has floral aromas and sweet flavors. The grains here are characteristic of being of special grade. There is no doubt that the great advance that the coffee industry saw is related to the Peruvian gastronomy revolution.
Production regions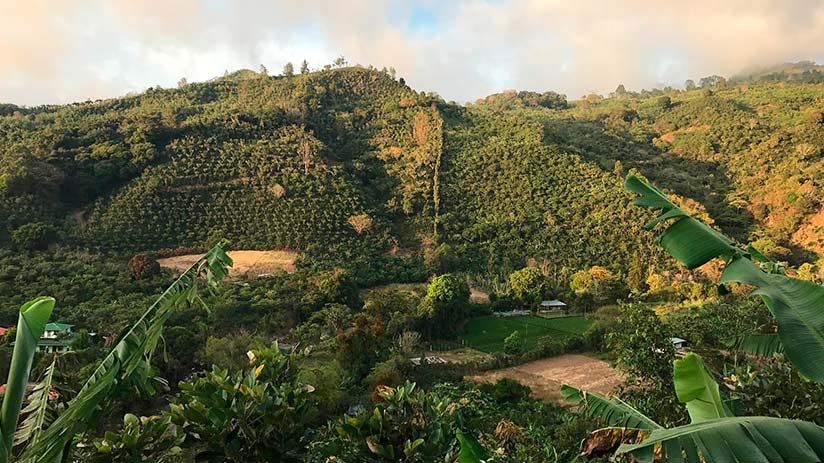 But, what makes Peruvian coffee unique? Well, it is a series of geographical and climatic factors. The land of Peru is perfect for any type of cultivation, be it coffee beans, beans, potatoes, and everything you can imagine. There are many types of coffee beans and due to their great variety, the quality can vary greatly. Usually, at altitudes greater than 1,200 meters above sea level, coffee growers decide to grow their coffee beans to maturity with pure spring waters and numerous other ecological techniques.
Some types of Peruvian coffee beans are:
Pacamara
Catui
Mundo Novo
Bourbon
Pache
Catimor
Caturra
Typica
Many techniques were used for generations in ancient times by different indigenous communities. Not in vain, the different types of coffee are so delicious in Peru. Peruvian Coffee is produced on more than 350,000 hectares of coffee plantations. All are located in 210 coffee-growing regions, which are distributed in 10 departments on the eastern side of the Andes.
A. Cultivation regions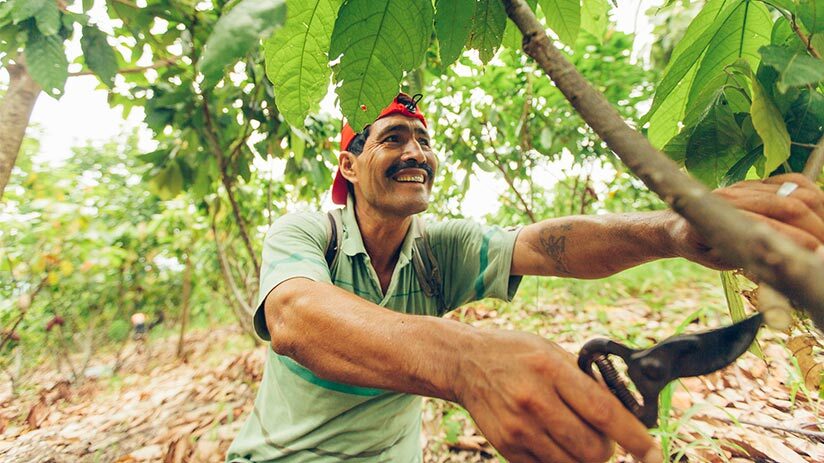 1. The north region
The Peruvian north coffee production is divided into 3 sectors, the Cajamarca region, with growing fields in San Ignacio and Jaén that produces sweet coffee, with a bright and fruity flavor. The other sector is located in Piura, where it produced a typically balanced coffee flavored with nuts, chocolate, and caramel. The north Amazon in Peru is the last north sector of production with San Martín region as its main growing field. It is worth mentioning that, the northern highlands of San Martín and the Amazon have become more important in the coffee industry in the last few years. These regions together represent 47% of the national production of Peruvian Coffee. Therefore, most of the coffee produced in Peru comes directly from these areas. Also, the coffee here is similar to Piura with more flavors of candies and nuts.
2. The central regions
Junin and Huanuco are in the central region of Peru. Types of coffee like Catimor, Typica, and grown Caturra are grown in these zones. Orange and caramel beans in Huanuco and coffee with more flavors, acid, and fragrance in Junin. Also, Chanchamayo was the place of origin of coffee in Peru, and for years, it has traditionally been the coffee region par excellence. There is produced acid and delicious coffee of moderate body. This is due to stronger, more acidic beans that provide flavors that include citrus, chocolate, caramel, and nuts. Also, Chanchamayo still represents 16% of the total production, the other regions take the prize. Regarding the Satipo region, it offers high-quality coffee with strong acidity, a creamy body, and wonderful flavors of yellow and black fruits.
3. The south region
The south of Peru is formed by Cusco, Ayacucho, and Puno. Caturra, Typica, and Bourbon, among others, are the types of coffee that are grown there. In the extreme south of Puno is produced an extremely balanced coffee, with floral and fruity aromas and tropical flavors, predominantly with notes of caramel. Cusco is the region of the best Peru coffee in the south, with high-quality of beans that originate smooth and creamy coffee that contains notes of chocolate and almost all fruits. While Ayacucho has newer and higher altitude coffee farming and their soil quality is conducive to the production of organic coffee.
Fair Trade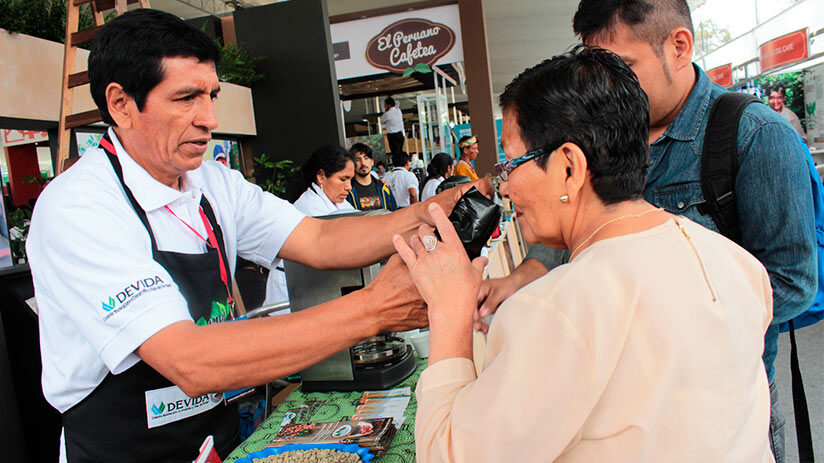 The further rise of coffee cooperatives has brought about a huge change. Both in the number of organic coffee beans produced and in their fair trade. It is common for small producers to form associations or cooperatives to obtain greater benefits. From better selling prices to post-harvest production management. In addition, they help each other to organize more effective marketing strategies. The engine of the Peruvian coffee industry is small farming families. The largest cooperatives have more than 2,000 producer members. These organizations market production directly or indirectly. Either they market it themselves through different fairs and events or to different coffee merchants.
Some of the more sophisticated cooperatives have financial institutions that make loans to different producers. They partially finance production costs through technical assistance. Technical assistance aims to improve the yield and quality of the different crops. Especially in the specialty and organic coffee markets. Today, Andean coffee is served in many of the best restaurants in Peru.
Also, coffee in Peru is supported by institutional agreements that protect the fair price of coffee. In this way, the producers of coffee in Peru receive a great price from their beans. Also, the agreements promote women's cooperatives and their workers with more opportunities in the coffee markets. In this form, the business of coffee in Peru goes hand in hand with social responsibility.
Types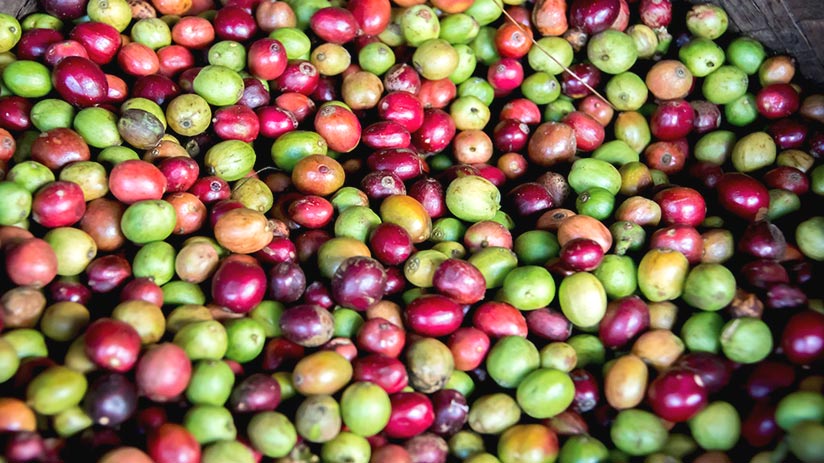 To try Peruvian Coffee you don't have to travel a lot inside the Andean country, just look at local markets or street vendors, and you will find high-quality coffee beans. Also, certain markets specialize in the sale of Peruvian organic products and sell coffee, cocoa, and wines, among others. Therefore, don't miss out on one of the most delicious specialty coffees in the world during your trip to Peru.
1. Capis coffee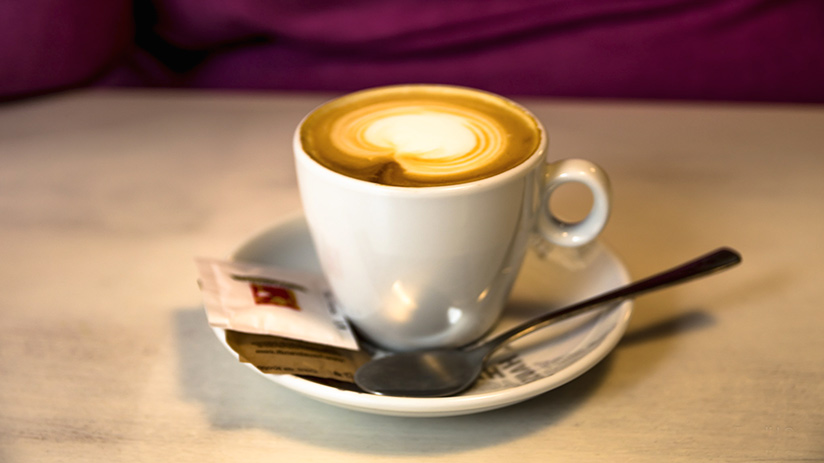 If you were wondering what's the best coffee in the world? This is your answer. Capis is one of the most popular and rare coffees in Peru. This coffee goes through a somewhat curious natural process. Coatis are allowed to eat coffee beans. And after they defecate, the grains are collected. These are washed, roasted, and ground. As a result, this coffee is one of the best appreciated by people around the world. Being able to try this coffee is one of the unique experiences in any Peru trip.
2. Urubamba coffee beans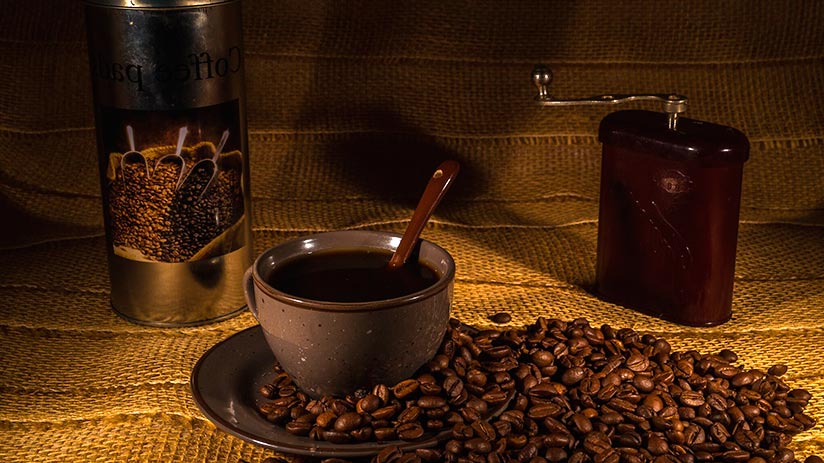 As its name suggests, Urubamba beans are grown in the Sacred Valley. These beans boast a lovely scent and are smooth and well wet-processed. These roasted and caramelized grains are a good form of Peruvian souvenirs for those who want to bring a gift from the bowels of the Peruvian land.
3. Chanchamayo coffee beans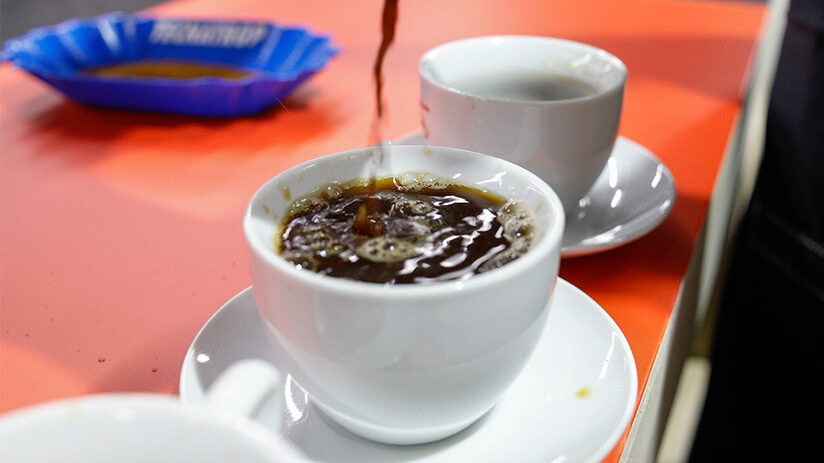 Between the edge of the Amazon and the eastern Andes, these beans are grown high up. They are medium to light-bodied and boast bright acidity. Chanchamayo beans are organic and of great quality. The beans feature hints of chocolatey, nutty, and sweet citrus flavors. Coffee trademarks like Volcanica and Mount Comfort Coffee are its most exclusive and representative coffees in the Chanchamayo region.
4. Coffee Quechua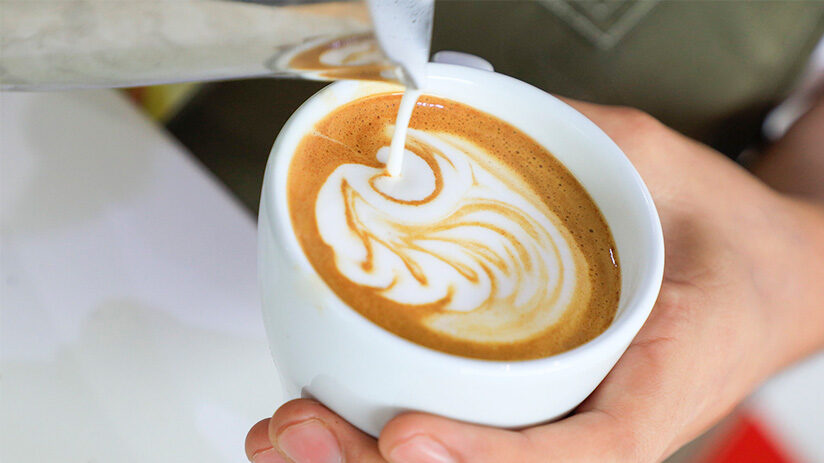 This Peru coffee is grown in Puno and has won numerous international and local recognitions. This is without a doubt one of the best coffee you can taste in Peru and in Cusco. And if you want to combine a unique experience of coffee and chocolate, we recommend you visit the Chocomuseo in Cusco, where you can see the chocolate production process: another delight, besides coffee, that you can try on your visit to Peru.
5. Uchuñari coffee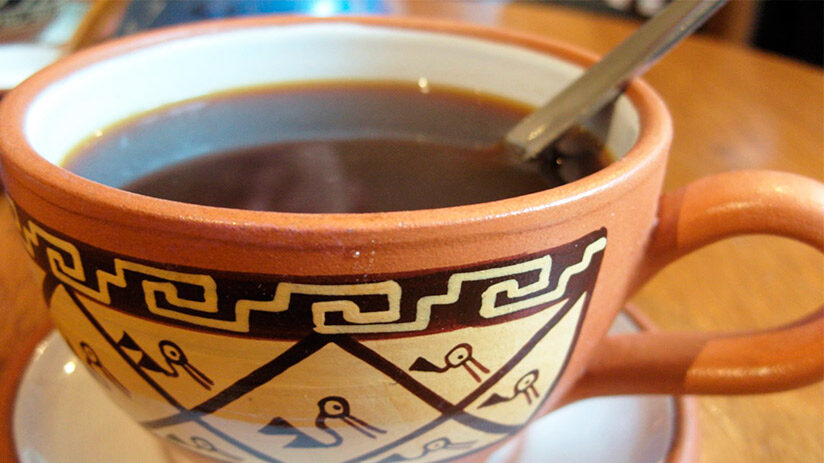 This coffee is grown in the forests near Pisac. This is also a Peruvian poop coffee. It is believed that when coffee cherries ripen and turn red, they attract a wide variety of wild animals. Among them, is the coatis, whose excrement is key to producing this wonderful coffee. Being able to try this coffee is one of the best things to do in Peru.
Coati organic coffee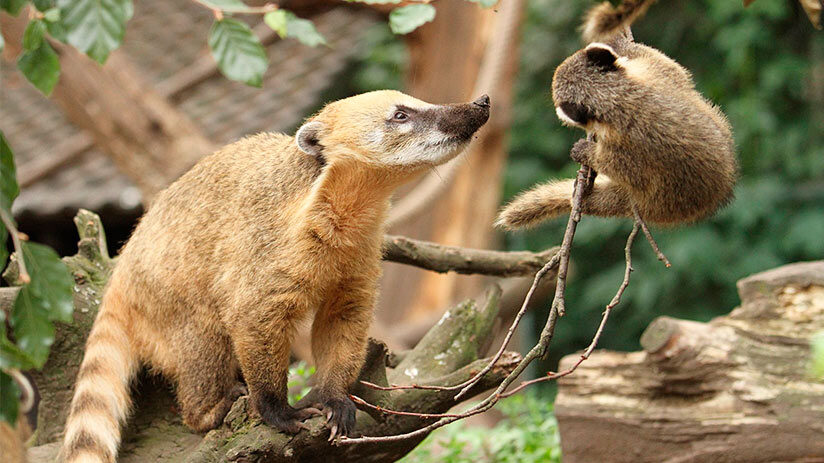 Misha's coffee is produced by Mishasho (ring-tailed coati). These animals eat ripe coffee cherries, digest them, and then coffee plantation personnel collect the digested seeds in the feces to process them. This coffee has a high price in the national and international markets of its form of production. The type of coffee is produced in the center of Peru, and it has been in demand year after year. Besides, this coffee is a great alternative to accompany any of the different Peruvian desserts.
Currently, the traditional coffee fermentation processes are carried out by hand, following domestic practices that consume a lot of time and effort. In addition, they cause problems in the sustainability of cup quality, which impacts their commercialization in demanding national and international markets. Therefore, Misha coffee is an organic alternative to production.
"I HAVE MEASURED OUT MY LIFE WITH COFFEE SPOONS"
If you are a lover of a cup of coffee, then the Andean country will not disappoint you. While in Peru, you will never be short of good coffee. There are numerous opportunities to sample Peruvian coffee, from food tours through high-end restaurants to markets where the actual product can be purchased. We hope, together with the experts from Machu Travel Peru, to have been helpful. Today, coffee is one of the Peruvian superfoods that you must include in your food repertoire. There is no doubt that Peru coffee is one of the best, and therefore you should not miss trying it. A good idea is to visit the local markets, there you will find numerous brands of organic coffee. If you want to know more about our tours, you can consult with our advisors. Our team of qualified advisors will be happy to help you organize the trip of your dreams.
---