Peru is the result of a syncretism of cultures where each group that passed through the Peruvian lands left their mark on the culture and gastronomy. Peruvian food has been causing a stir for several years within the food scene. It is not surprising that Peruvian cuisine has gained a position within internationally recognized cuisines. And Peruvian food is not the only delicious thing to try in this magical country. Its desserts and drinks are another significant strength that Peruvian gastronomy has to offer. Therefore, together with the travel experts of Machu Travel Peru, we want to tell you all about the best Peruvian desserts to try on your trip!
THE 10 BEST & MOST POPULAR PERUVIAN DESSERTS
PICARONES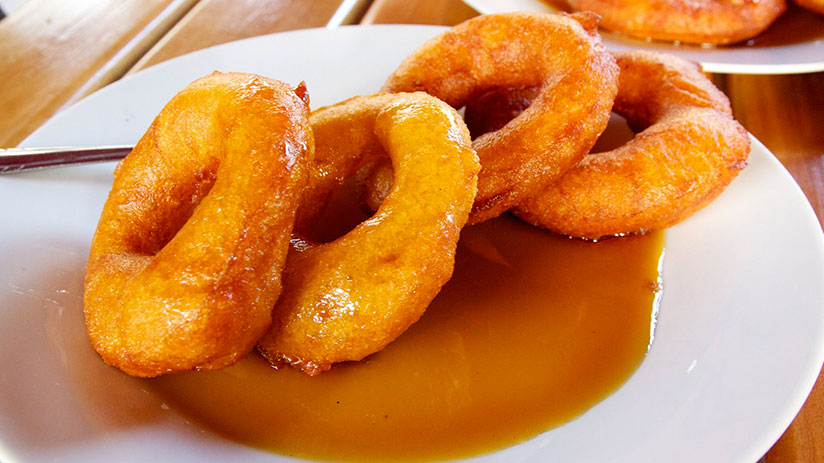 One of the best Peruvian desserts to try during your stay is Picarones. Picarones are the Peruvian equivalent of donuts. For this reason, they are also often considered as Peruvian donuts. These delicacies are a must at street vendor stalls and are one of the main dishes in Peruvian street food. Unlike doughnuts, Picarones are made from mashed sweet potato and pumpkin. After frying the pancakes, they are spread in Chancaca, a type of lovely sugar syrup. Picarones are the quintessential Peruvian desserts to accompany Anticuchos, another well-known dish.
MAZAMORRA MORADA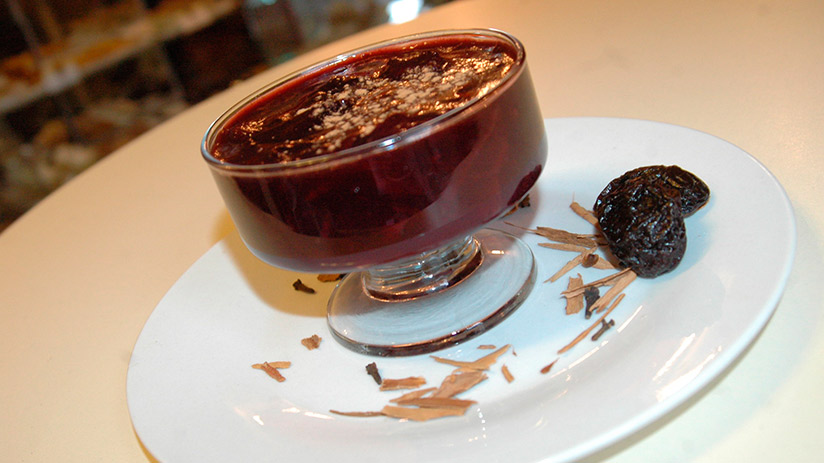 Another of the tremendous Peruvian desserts to try is the purple Mazamorra. This well-known dessert is made with purple corn as the main ingredient. It is the purple corn that gives it its iconic color and distinctive flavor. In addition to corn, certain fruits such as pineapple, peaches, apple as well as cinnamon and cloves are also usually included, among other ingredients. This dessert is consumed throughout the year, but it is often more popular in the long winters of the country. If you are looking to experience tourism in Peru, you cannot miss out on trying this unique Peruvian flavor.
LUCUMA ICE CREAM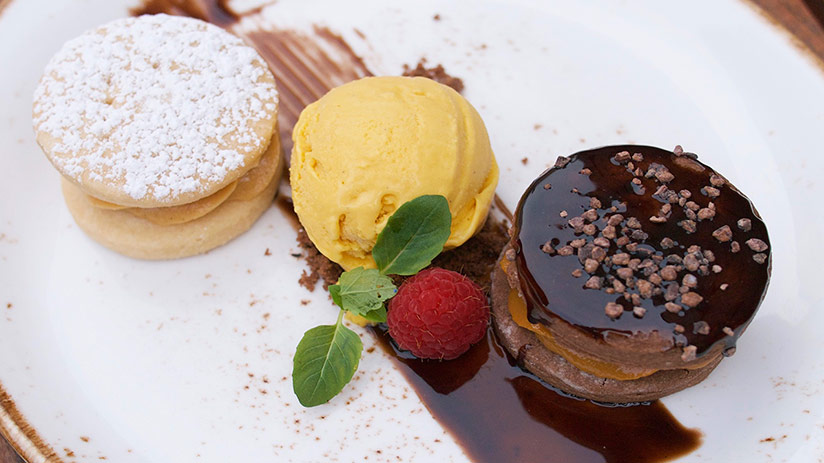 We all love ice cream; it is one of those classic desserts that you cannot miss. And Peruvians have their own ice cream flavor. Among the most famous Peruvian desserts, the Lucuma Ice cream is a unique flavor known by the locals. Lucuma is a subtropical fruit that grows in the valleys of the Andes. In English, it is known as "eggfruit," and its flavor is very similar to that of sweet potatoes. It is a prevalent fruit for juicing and flavoring other desserts. A good Lucuma Ice Cream is excellent after trying a Peru national dish.
SUSPIRO LIMEÑO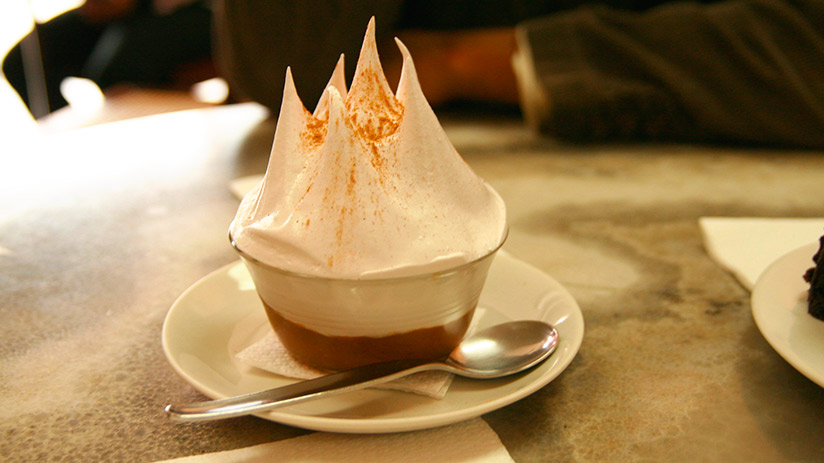 The Suspiro Limeño is one of the oldest Peruvian Desserts; its origin dates back to Lima in the 19th century. This delicious dessert consists of a base of manjar blanco or dulce de leche. It is followed by a top layer of meringue dusted with cinnamon and other flavorings. This dessert is served in individual glasses or bowls and is usually a classic in some of the best restaurants in Lima.
ALFAJORES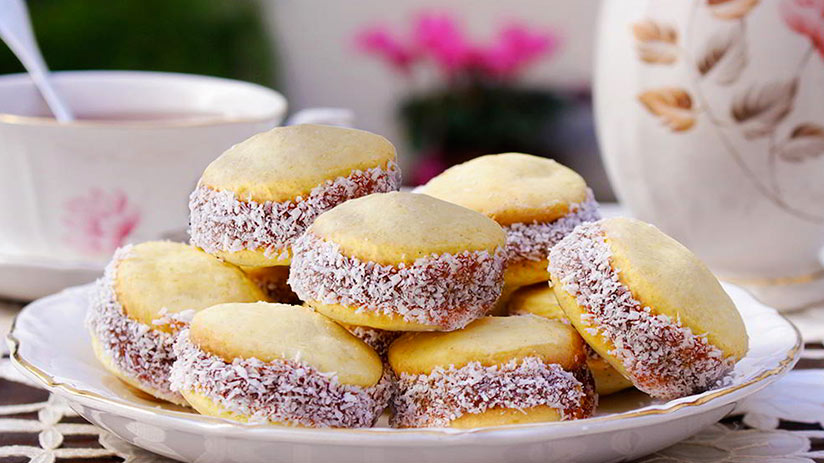 Among the Peruvian desserts, Alfajor is one with an extensive history behind it. Throughout the American continent, this cookie is prepared in various ways. You can find Alfajores in any wineries, markets, bakeries, supermarkets, and even in street carts. In general, the main Peruvian ingredient is the manjar blanco or dulce de leche, as it is known in other regions of America. It is usually an excellent gift for relatives after enjoying the different tours in Peru.
TURRÓN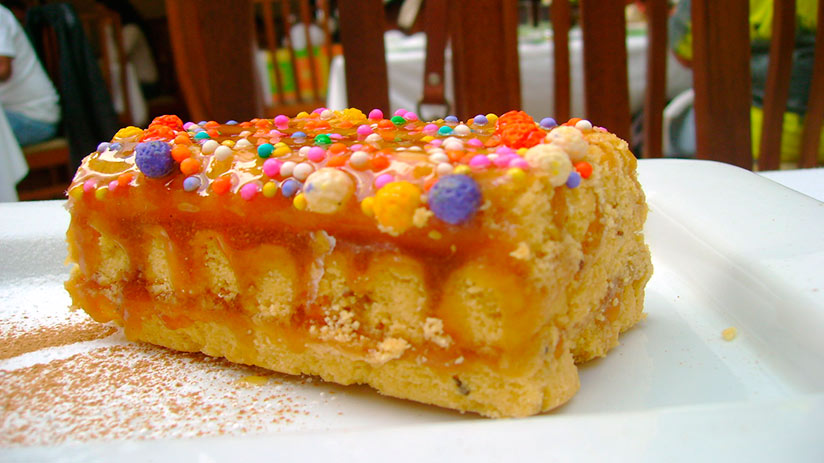 Doña Pepa's nougat is a well-known Peruvian dessert that is usually consumed more frequently during October. The month of October is also considered the Purple Month and is when numerous faithful people dress in purple and march in processions to celebrate the Lord of Miracles. This exquisitely layered nougat is also sprayed with chancaca, a delightful sugar syrup. And after the syrup coating, it is bedewed in a variety of multi-colored sprinkles, giving it a powerful visual appeal.
QUESO HELADO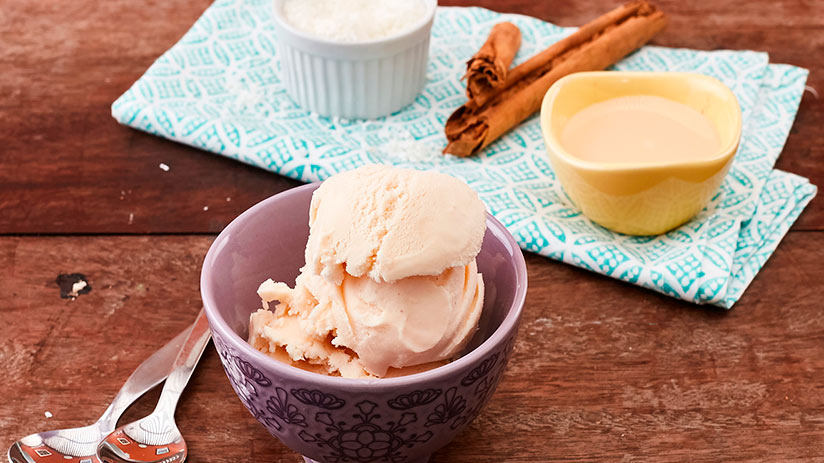 Frozen cheese or "Queso Helado" is one of the best known Peruvian desserts from Arequipa. This unique dessert is well known nationally for its particular texture and flavor. It is one of the healthiest desserts in the repertoire of Peruvian desserts. The main ingredient is fresh cow's milk, which contains protein, calcium, and different minerals.
CHOCOTEJAS AND TEJAS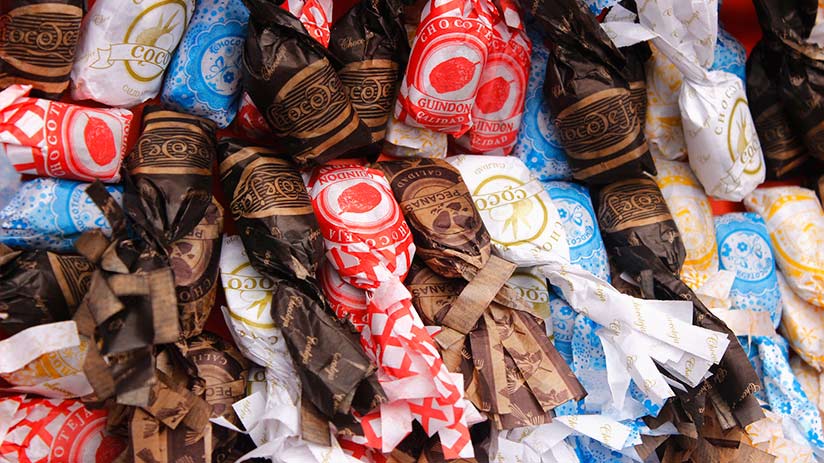 Tejas is the Peruvian equivalent of traditional truffles. This Peruvian dessert originates from the desert region of Ica. They are usually dipped in a white sugar fondant. However, Chocotejas are also a trendy alternative, with a chocolate exterior. Inside, you can find a layer of walnuts and manjar blanco, among other things. These delicacies are usually wrapped in paper and are often an excellent gift for relatives at home.
ARROZ CON LECHE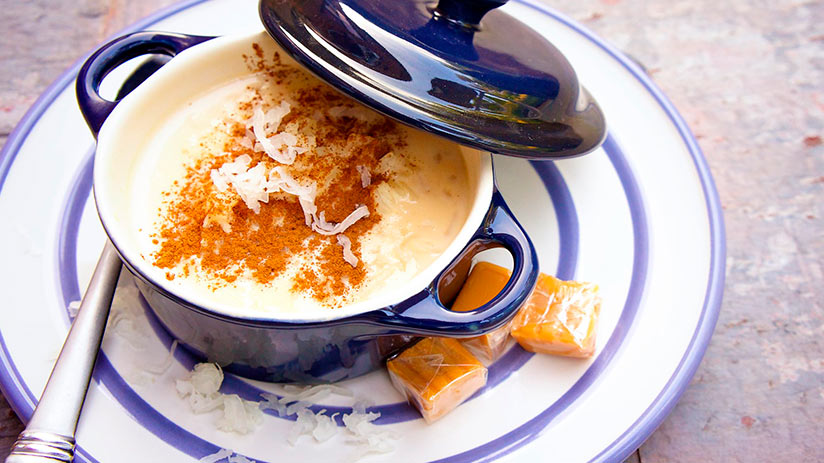 This iconic and internationally known dish is one of the classic Peruvian desserts to enjoy. It is usually sold in the different carts of street vendors and is often accompanied by Mazamorra Morada. This dessert, with the consistency of pudding, is a classic for Peruvian palates and is usually a great companion on cold winter days.
LEMON PIE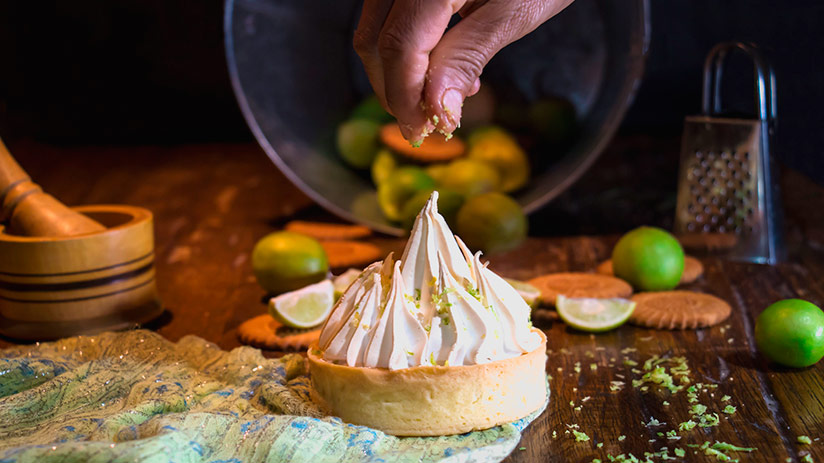 Although it is not a Peruvian dessert par excellence, Pie de Limón is an international dessert recognized throughout the world. And that is why it cannot be absent from some Peruvian tables in the country. Especially after enjoying a classic dish of traditional Peruvian food. In the same way, Peruvians have a unique way of preparing this dessert, giving it a different and individual touch.
"LAUGHTER IS BRIGHTEST IN THE PLACE WHERE THE FOOD IS"
We hope together with Machu Travel Peru to have opened your appetite to try new flavors. Cusco and the Andean country is a great start for you to begin experiencing new recipes and new cultures. Remember that to organize a culinary experience; you only have to contact our qualified advisors. We'll be waiting for you!
---