Peru is the result of a syncretism of cultures where each group that passed through the Peruvian lands left their mark on the culture and gastronomy. Peruvian food has been causing a stir for several years within the food scene. It is not surprising that Peruvian cuisine has gained a position within internationally recognized cuisines. And Peruvian food is not the only delicious thing to try in this magical country. Its desserts and drinks are another significant strength that Peruvian gastronomy has to offer. Therefore, together with the travel experts of Machu Travel Peru, we want to tell you all about the best Peruvian desserts to try on your trip!
The best Peruvian desserts to try on your next journey
PICARONES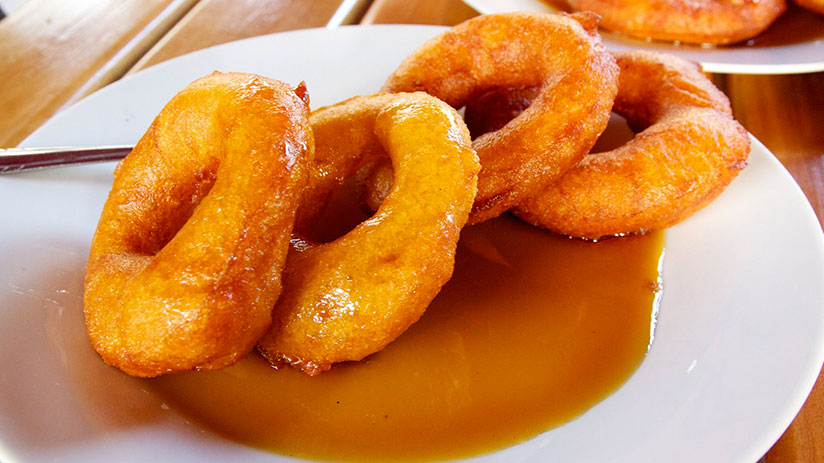 One of the best Peruvian desserts to try during your stay is Picarones. Picarones are the Peruvian equivalent of donuts. For this reason, they are also often considered Peruvian donuts. These delicacies are a must at street vendor stalls and are one of the main dishes in Peruvian street food. Also, unlike doughnuts, Picarones are made from mashed sweet potatoes and pumpkins. After frying the pancakes, they are spread in chancaca, a type of lovely sugar syrup. Picarones are the quintessential Peruvian desserts to accompany Anticuchos, another well-known dish.
MAZAMORRA MORADA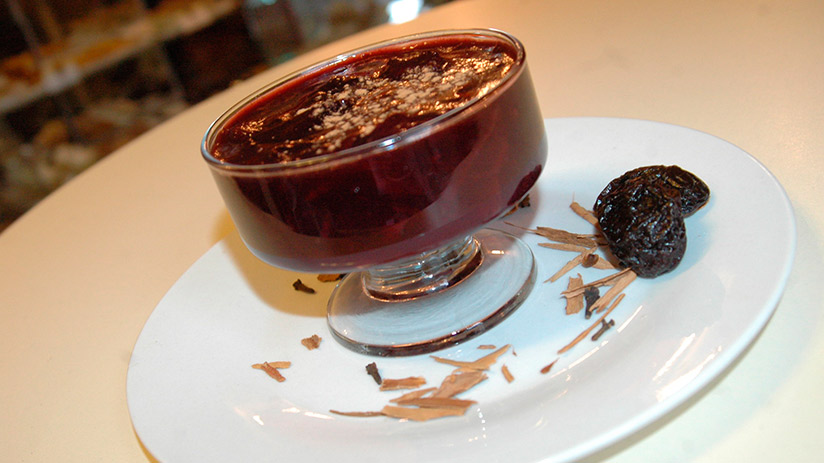 Another of the amazing Peruvian desserts to try is the Mazamorra Morada. This well-known dessert is made with purple corn as the main ingredient. It is the purple corn that gives it its iconic color and distinctive flavor. In addition to corn, certain fruits such as pineapple, peaches, apple as well as cinnamon, and cloves are also usually included, among other ingredients. This dessert is consumed throughout the year, but it is often more popular in the long winters of the country. If you are looking to experience tourism in Peru, you cannot miss out on trying this unique Peruvian flavor.
LUCUMA ICE CREAM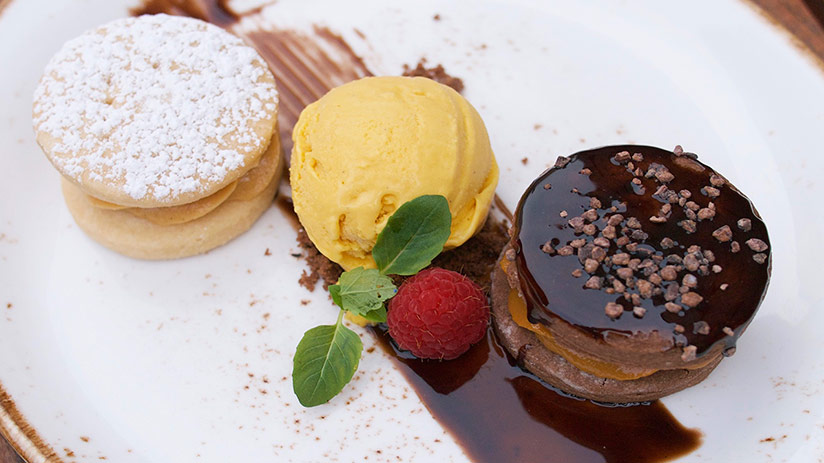 We all love ice cream; it is one of those classic desserts that you cannot miss. And Peruvians have their own ice cream flavor. Among the most famous Peruvian desserts, the Lucuma Ice cream is a unique flavor known by the locals. Lucuma is a subtropical fruit that grows in the valleys of the Andes. In English, it is known as "eggfruit," and its flavor is very similar to that of sweet potatoes. It is a prevalent fruit for juicing and flavoring other desserts. A good Lucuma Ice Cream is excellent after trying a Peru national dish such as Ceviche.
SUSPIRO LIMEÑO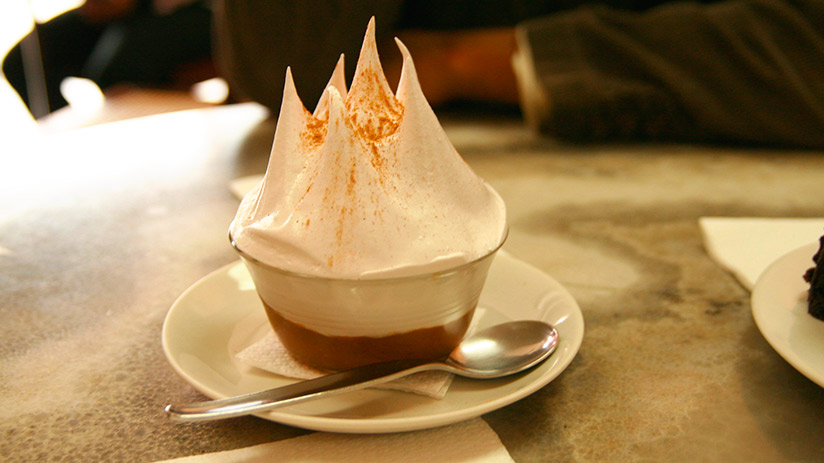 The Suspiro Limeño is one of the oldest Peruvian Desserts; its origin dates back to Lima in the 19th century. This delicious dessert consists of a base of manjar blanco or dulce de leche. It is followed by a top layer of meringue dusted with cinnamon and other flavorings. This dessert is served in individual glasses or bowls and is usually a classic in some of the best restaurants in Lima.
ALFAJORES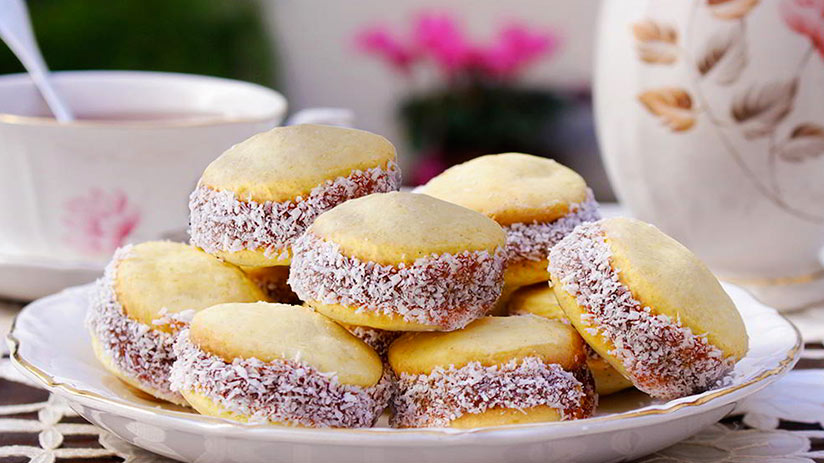 Among the Peruvian desserts, Alfajor is one with an extensive history behind it. Throughout the American continent, this cookie is prepared in various ways. You can find Alfajores in wineries, markets, bakeries, supermarkets, and even in street carts. In general, the main Peruvian ingredient is the Manjar Blanco or dulce de leche, as it is known in other regions of America. It is usually an excellent gift for relatives after enjoying the different tours in Peru.
TURRÓN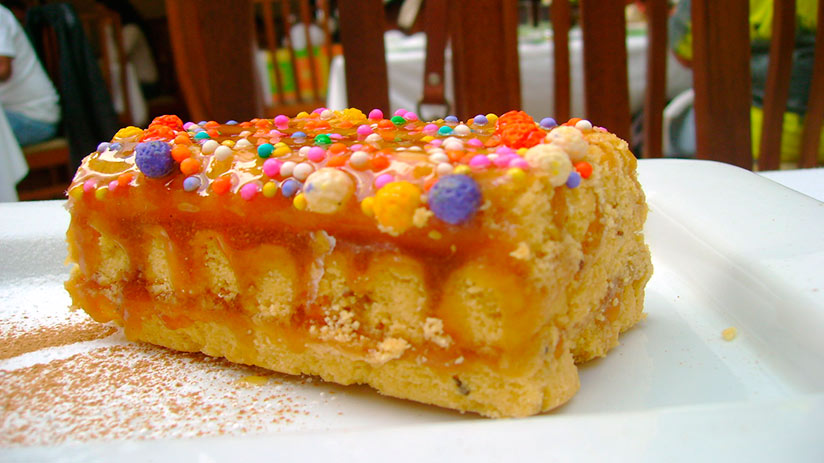 Doña Pepa's Turrón is a well-known Peruvian dessert that is usually consumed more frequently during October. The month of October is also considered the Purple Month and is when numerous faithful people dress in purple and march in processions to celebrate the Lord of Miracles. This exquisitely layered nougat is also sprayed with chancaca, a delightful sugar syrup. And after the syrup coating, it is bedewed in a variety of multi-colored sprinkles, giving it a powerful visual appeal.
QUESO HELADO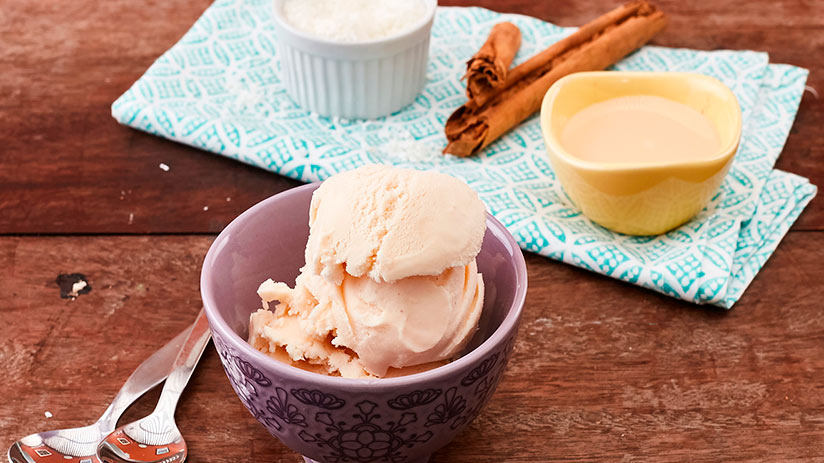 Frozen cheese or "Queso Helado" is one of the best-known Peruvian desserts from Arequipa. This unique dessert is well known nationally for its particular texture and flavor. It is one of the healthiest desserts in the repertoire of Peruvian desserts. The main ingredient is fresh cow's milk, which contains protein, calcium, and different minerals. After trying some Peruvian food dish, why not enjoy a Queso Helado for dessert?
CHOCOTEJAS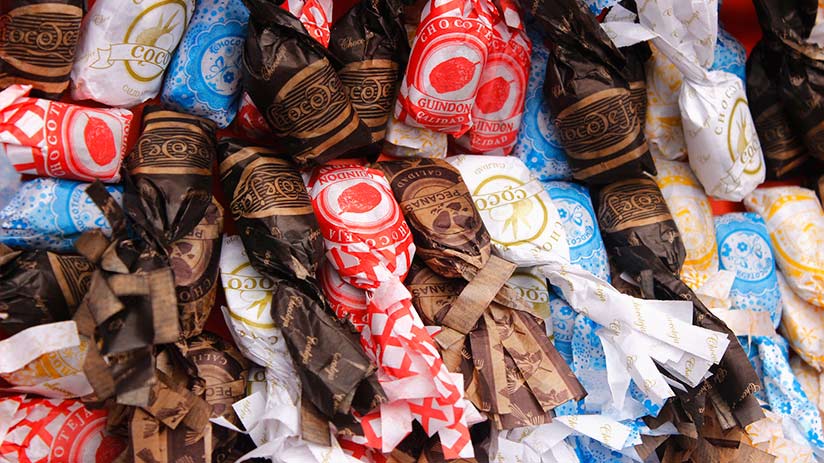 Tejas is the Peruvian equivalent of traditional truffles. This Peruvian dessert originates from the desert region of Ica. They are usually dipped in a white sugar fondant. However, the Chocotejas are also a trendy alternative, with a chocolate exterior. Inside, you can find a layer of walnuts and Manjar Blanco, among other things. These delicacies are usually wrapped in paper and are often an excellent gift for relatives at home.
ARROZ CON LECHE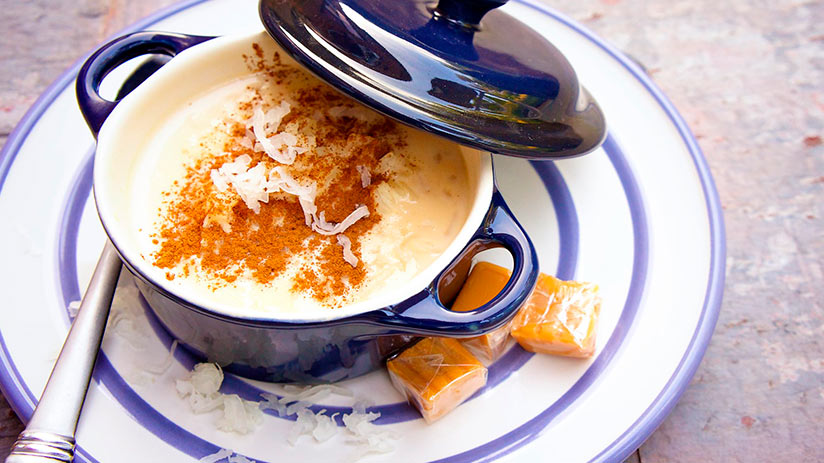 This iconic and internationally known dish is one of the classic Peruvian desserts to enjoy. It is usually sold in the different carts of street vendors and is often accompanied by Mazamorra Morada. This dessert, with the consistency of pudding, is a classic for Peruvian palates and is usually a great companion on cold winter days. Without a doubt, the Arroz con Leche is a must.
LEMON PIE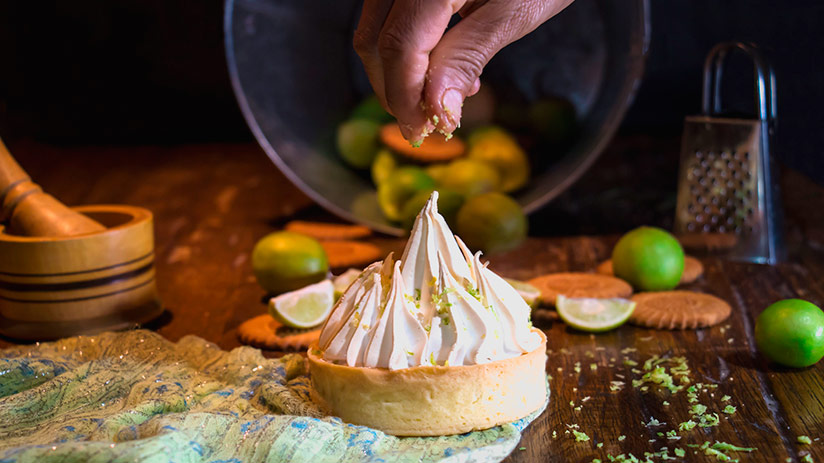 Although it is not a Peruvian dessert par excellence, Pie de Limón is an international dessert recognized throughout the world. And that is why it cannot be absent from some Peruvian tables in the country. Especially after enjoying a classic dish of traditional Peruvian food. In the same way, Peruvians have a unique way of preparing this dessert, giving it a different and individual touch.
FREJOL COLADO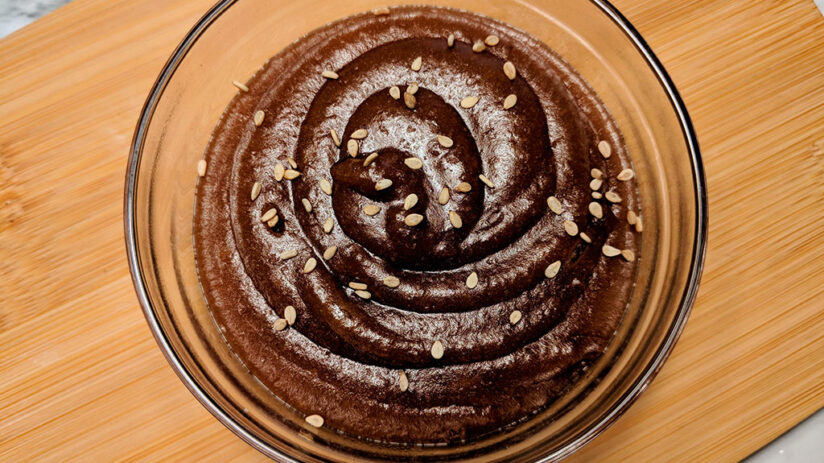 The Frejol Colado is an Afro-Peruvian bean candy native to the Cañete and Chincha valleys. Frejol Colado translates to English as strained beans. It may not sound like something delicious, but trust me it is a rich and delicious dessert. Sweet as candy! Its preparation is not so complicated and requires simple ingredients. You will only need black beans, sugar, cloves, anise, and milk. You can expect a Peruvian dessert with a consistency of puree or pudding. It is not necessarily a great part of Peruvian gastronomy, but it is a dessert with a great history behind it.
CREMA VOLTEADA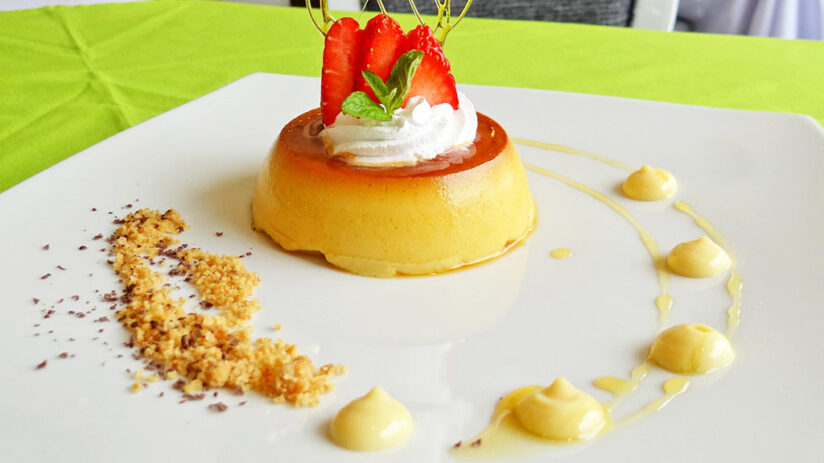 The Crema Volteada as it is known in Peru would be the equivalent of Flan. Of course, it is not a dessert from Peru. But if it usually has an important place in the hearts of its locals. Also, the Peruvian version is usually a little different from the original recipe. It is light, sweet, and a favorite among the youth of the country. Additionally, its texture is a kind of cross between a jelly and a cheesecake. It's surprisingly easy to make and a great dessert to enjoy as a family. You will only need whole milk, eggs, sugar, and vanilla.
CHAMPUS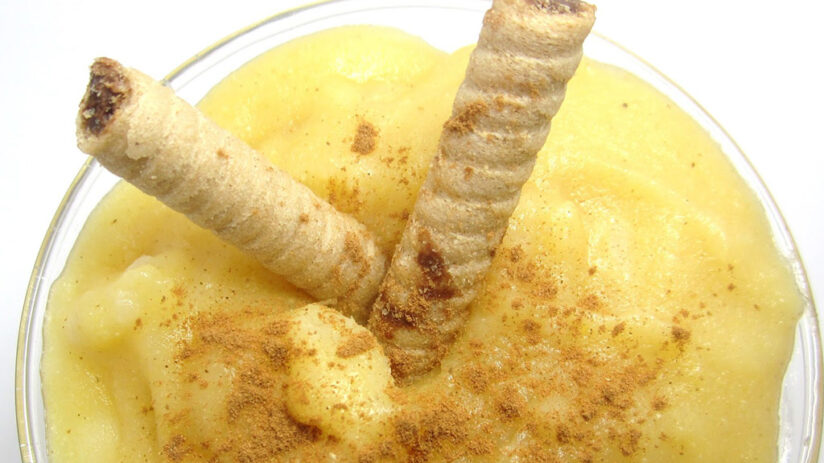 With such rich biodiversity in Peru, it is not surprising that there is also a great variety of Peruvian desserts. When we talk about Champus we are not referring to shampoo. Although they have a similar name, Champus are fruity desserts. They are very similar to the oatmeal porridge that is usually sold in the street carts of Peru. The base of the dessert is composed of Mote, fruit, cornmeal, and water. The fruits that are used can vary, but traditionally the following are used: Apple, quince, pineapple, and fresh guanabana (soursop). Its name actually comes from the Quechua word Chapusca, which means mixture. This nutritious dessert is not too sweet and is served hot. A perfect alternative for those cold days.
PIONONO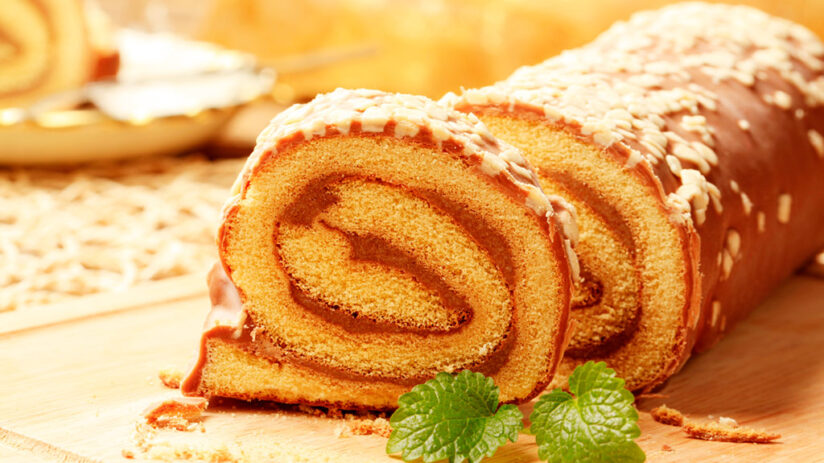 Another of the Peruvian desserts where the Manjar Blanco has a leading role. The Peruvian Pionono a popular and delicious dessert. It is also known as Jelly Roll in other parts of the world. This dessert is not originally from Peru, since many other countries have their own version. But the fact that is filled with Manjar Blanco is what gives it the characteristic Peruvian Style. Enjoy a slice for a sweet snack while paired with delicious coffee. If not, serve it as a dessert for a party or special occasion. It is not necessarily one of the Peruvian superfoods, but it is super delicious.
TRES LECHES
You cannot talk about Peruvian desserts without thinking about this magical dessert. Tres Leches is a cake that is usually soaked in milk syrup. Milk syrup is made by combining evaporated milk, sweetened condensed milk, and whole milk. Although heavy cream can also be an excellent substitute. The result is a cake with a consistency similar to that of pudding. It's quite big and heavy, so make sure you're hungry when trying it out! Make sure to try one of these delicious desserts in the middle of your Peru itinerary.
HONORABLE MENTIONS
COCHINITO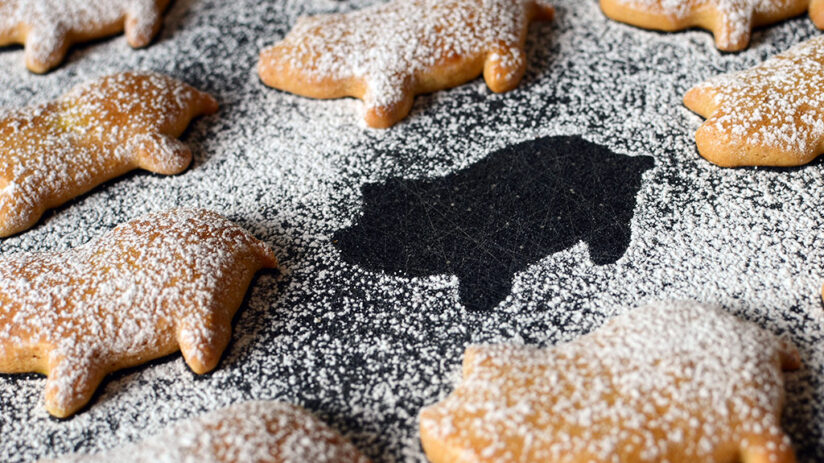 El Cochinito is another of the Peruvian desserts that you will not want to miss trying. It is also known as Marranitos y Puerquitos. These are all translations of little pigs in English. These pieces of bread are as cute and charming as they are delicious. They could be considered sweetbreads in the shape of a pig. They had their origin in the country of Mexico, but they have also reached many bakeries in Peru. You can find this dessert even in some regions of the United States. They are also known as gingerbread pigs. Its flavor could be characterized by being sweet cinnamon molasses. They have a smooth texture, so they look more like a small loaf than a cookie.
PANETON
The Peruvian Panettone is a delicious cross between cakes and bread. This is one of the most incredible and popular Peruvian desserts in Peru. Its unique shape resembles a dome of a tall building. This delicious sweet bread can be enjoyed throughout the year. But in general, it is usually a common dessert during festive times like Christmas and New Years' Eve. In Peru, you can find Panettones of excellent brands as well as homemade.
RECOMMENDATIONS
If you are looking to get some advice on where to try the best Peruvian Desserts, we recommend that you do it in Lima. In the capital of Peru, you will not only find incredible restaurants, but you can also enjoy high-quality bakeries and cafes. Here we have listed some of the favorite places of the locals of Lima. Excellent to enjoy a sweet and a coffee.
Peru Cacao: Breakfasts, Lunches, Brunch, and Drinks.
Ana Avellana Pasteleria: Cookies, Cakes, Tarts and more
Puku Puku Café: Coffees, Cakes, Kekes, and more.
Blu: Ice cream shop in the district of Barranco, Lima.
La Fiorentina Gelateria: An old-school ice cream parlor, excellent alternative.
Manolo: Churros filled with Manjar Blanco or Chocolate.
The truth is that these places are just a glimpse of everything that is available in Lima. And the capital is not the only specialist in delicious desserts. Throughout Peru, you can enjoy a great variety of unique desserts. Together with our guides, you will be able to know the best places and establishments where you can enjoy a delicious dessert.
"LAUGHTER IS BRIGHTEST IN THE PLACE WHERE THE FOOD IS"
As you can see, there are a few Peruvian desserts to enjoy on your next visit to Peru. These are just a glimpse of everything sweet and delicious that you will be able to experience on your trip. We hope together with Machu Travel Peru to have opened your appetite to try new flavors. Cusco and the Andean country is a great start for you to begin experiencing new recipes and new cultures. Remember that to organize a culinary experience; you only have to contact our qualified advisors. We'll be waiting for you!
---