A trip to Peru is not only a journey through its incredible geography, wonderful historic richness and exquisite food culture, which is in fact one of the most appreciated in the world and offers infinity of smells and flavors, but also a good opportunity for an encounter with the most popular and exotic Peruvian drinks, a seductive combination between ancestral wisdom and pleasure.
As a country that is packed to the brim with diversity, Peru offers an impressive variety of unique experiences you absolutely have to enjoy, such as try many exotic combinations which have been produced for audacious and naughty souls like you. They will be perfect for checking off your bucket list.
Peru produces an enviable quantity and variety of exotic fruits, different kinds of barks and roots from plants of the Amazon which make the Peruvian drinks fascinating. They reflect the history, local customs and exceptional ingredients. As everybody knows, drinks cut across all social and rational barriers… Don't skip it and let's try it!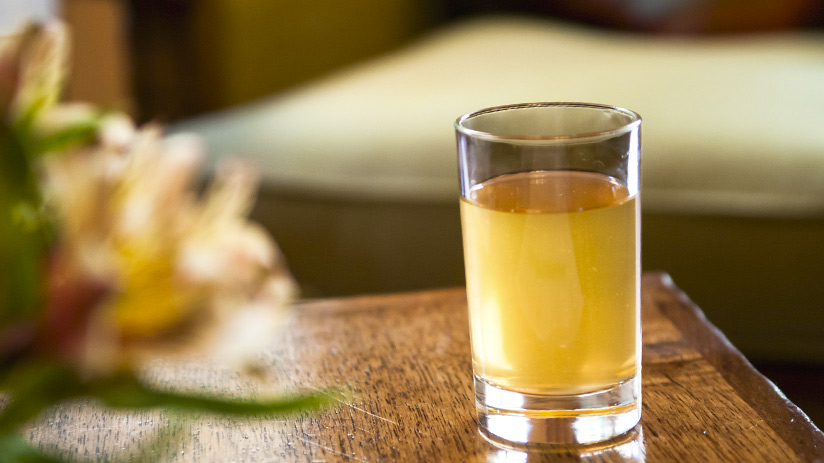 So, what to drink in Peru? Bellow, there is a list of the most exotic and popular drinks in detail that you have to try during your time in Peru. Most of them are potent aphrodisiac drinks, wild spirits made from roots that emerged from the Peruvian Amazon. According to locals, these "special drinks" serve not only to refresh from the extreme heat of the stunning jungle but also increase the sexual potency of those who drink them. Also, they are attributed to healing properties. Interesting and stimulating, eh… Let's begin!
As a part of your Amazon tours, you definitely got to have a special appointment with this drink. Literally "underpants breaker", is the most popular of the exotic Peruvian drinks which is a great sexual enhancer and invigorating.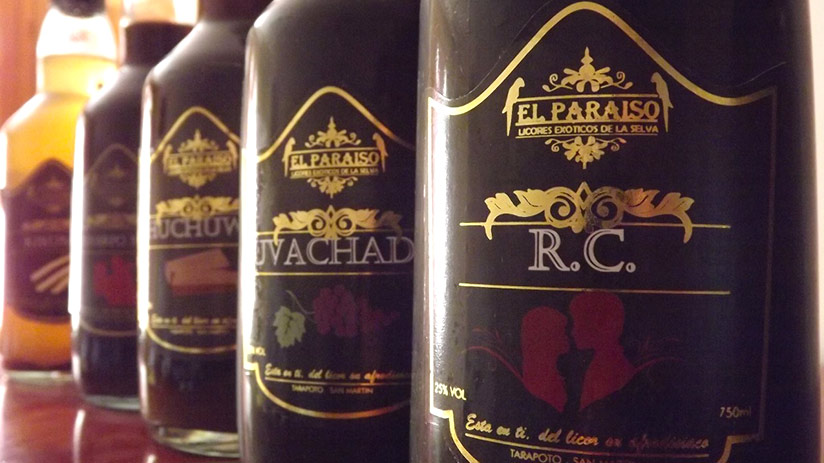 According to the jungle tradition, just two cups per day combat the sexual impotence… So, write down the recipe! In the case of women, it helps frigid women to warm their uterus. This drink increases libido and arousal in both sexes.
It is prepared with several barks such as Fierro Caspi, Cabolo, Chuchuhuasi, Cumaceba, Clavo Huasca, Abuta, Sanango, Uña de Gato and honey. It is also used for medicinal purposes.
Siete Raíces or "Levántate Lázaro"
"Seven roots" or "get up Lazarus" is one of the most popular aphrodisiac Peruvian drinks. It is a concentrate of extracts obtained by macerating seven different roots and barks, such as Chuchuhuasi, Sangre de Grado, Uña de Gato, Murare, Icoja, Fierro Caspi and Cumaceba. It is macerated in honey and aguardiente.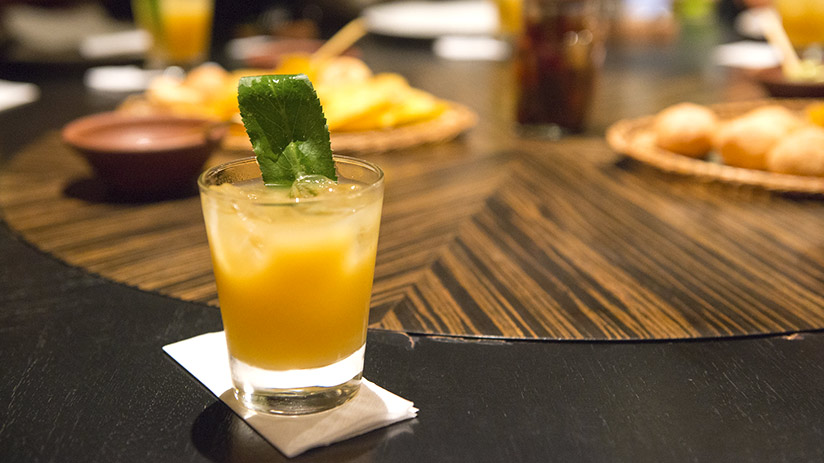 This aphrodisiac Peruvian jungle drink doesn't distinguish sexes, it stimulates the sexual appetite and prolongs the sexual activity in women and men. But, actually, it is the best-known aphrodisiac male liquor of the jungle which has the property to keep active the sexual instinct during a lovely encounter.
At the same time, Siete Raíces is attributed to healing properties and it is used to fight colds.
Peru tourism offers many options for those who have some difficulties for "waking up" their flaccid friends.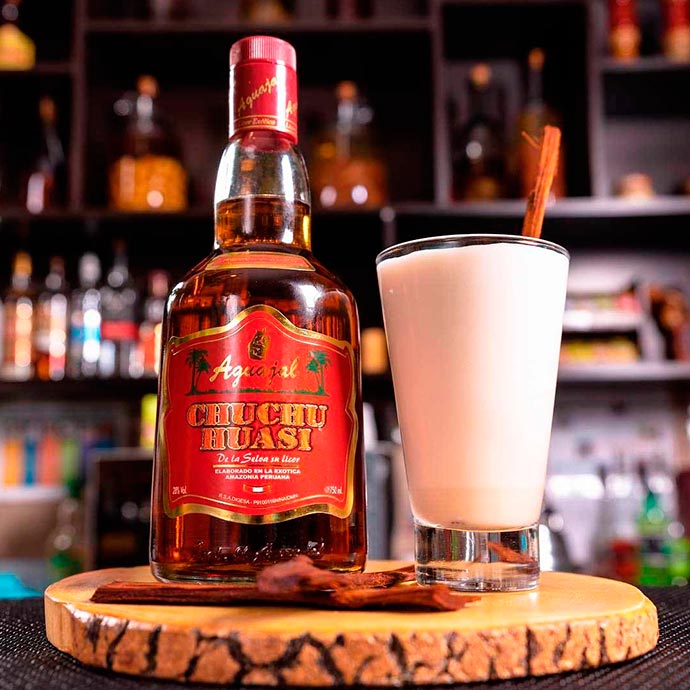 Chuchuhuasi is an imposing amazon tree which reaches around 30 meters in height… Incredible! Image what it can do for you! It is considered a natural viagra that increases and potency sexual desire. So, do you dare with this one?
In addition to this benefit, Chuchuhuasi's barks have been used for centuries as medicine among the indigenous communities. The healing and energetic properties are concentrated in the barks, so they are extracted by a mashing process. Chuchuhuasi is a remedy for rheumatism, bone pain, arthritis, bronchitis, fever and among other things.
It is macerated in cane liquor and sweetened with honey.
SVSS or Siete Veces sin Sacarla
Known as "Seven times without removing" is the most famous sexual invigorating among the Peruvian drinks.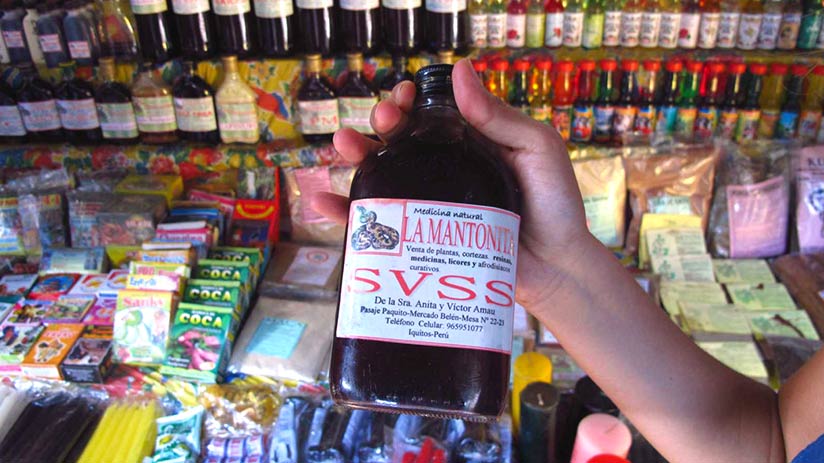 It is a concentrate based on barks of chuchuhuasi, huacapurana, tahuari, murare, icoja, fierro caspi, cumaceba, clavo huasca, azúcar huayo, ajo sacha, chirisanango, ipururo, ceima caspi, uña de gato, chicosa, cocobolo, huashaquiro. It is also macerated in aguardiente and sweetened with honey.
There are several mystic stories of sexual potency and virility behind this promising exotic drink. But as its name says there is not necessary to detail the effect of SVSS. So, let's run your sensual and sexual imagination…
On the other hand, according to the jungle tradition, there is also a really interesting beverage known as Pusanga or Love Potion, which is prepared in magic rituals in order to get the heart of the loved one. According to jungle people, its aroma and flavour can awake the interest of the person you love. Intense, right? But take it easy, just enjoy the tasty and let it flow!
So, if you want to experience something wild in your Peru tours, don't hesitate and enjoy the exotic, eccentric and potential Peruvian drinks. Cheers!
---