It is impossible to deny the incredible attention and popularity that Peruvian cuisine has received in recent years. And this is not surprising, since its gastronomic boom is due in large part to the natural qualities of the country and the extensive cultural heritage that it boasts. But, Which country has the best gastronomy? There is no doubt that Peru is one of the best culinary destinations in the world. Our wonderful country never ceases to surprise different foreign and local palates. And that is why together with the experts from Machu Travel Peru we have thought of an article that summarizes the reasons why Peruvian gastronomy is one of the best. Join us to learn about some of the best qualities of Peruvian cuisine.
The cradle of the Inca Empire is a multicultural country that has earned a solid reputation for several years. And thanks to a privileged geographical location between the Amazon, the Andes, and the Coast, you can find a wide variety of dishes. The different gastronomic dishes are based on vegetables, fruits, meat, and fish. Although each region of the country has its specialties. But it is in the capital of Lima where you can enjoy a true mix of flavors and influences. You can also get to know some wonderful internationally recognized restaurants.
Some reasons why Peruvian gastronomy is one of the best in the world
HEALTHY EATING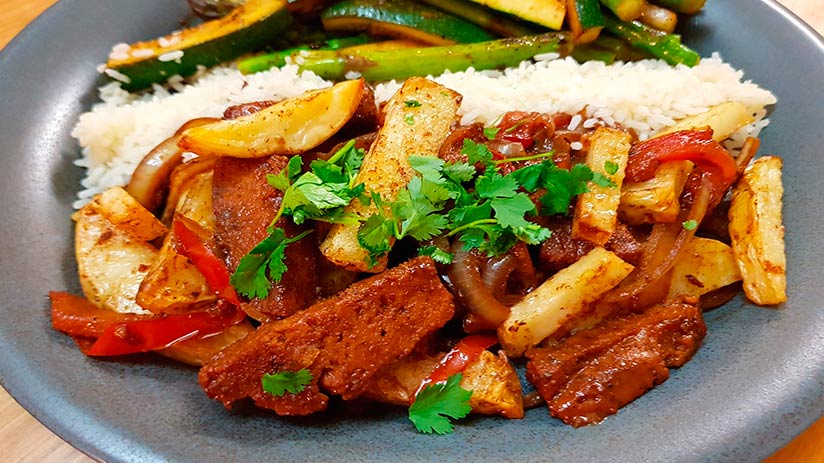 The heritage of the ancient inhabitants of Peru not only resides in its wonderful buildings and ruins but can also be seen in their diet. The Incas and other pre-Hispanic cultures knew how to eat very healthily before the arrival of the conquerors. The ancient settlers knew the benefits and advantages of eating potatoes, quinoa, corn, and other Peruvian superfoods. We believe that had it not been for their excellent nutrition and food intake, they would not have had enough energy to build the wonders we appreciate today. And Peruvian gastronomy has a strong base in the great Inca diet, which later assumed other cultural aspects and influences. During your next vacation, don't miss out on the incredible variety of fruits and vegetables that you can enjoy in Peru. In this diverse country, you can enjoy a wide variety of highly healthy ingredients.
KNOWN FOR ITS SEAFOOD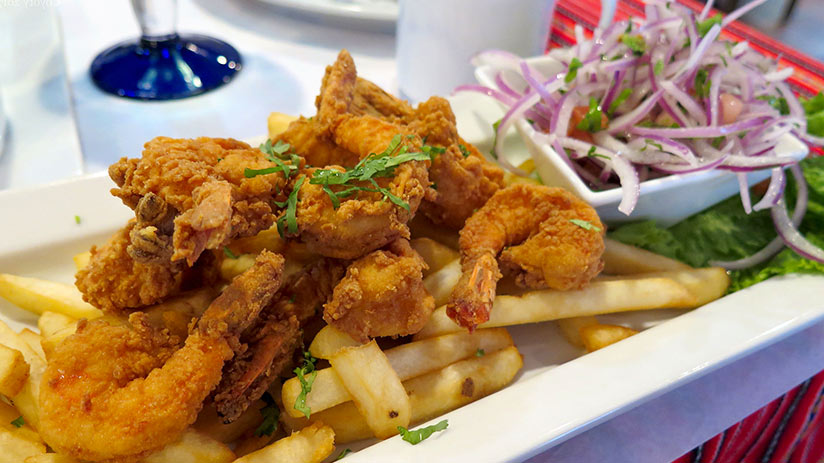 Seafood was always another important part of the Peruvian diet. Even Peruvians have a strong fishing tradition and culture dating back more than five thousand years old. If you plan to travel to Peru, you can miss out on trying the delicious Ceviche for nothing in the world. Peruvian gastronomy includes a wide variety of seafood, of which shrimp, trout, horse mackerel, Paiche, and much more stand out. Within the Peruvian coast is where the seafood is most relevant. Although in some regions of the Andes trout is very enjoyed. This fish is the basis of many typical dishes in the surroundings. So the fish is not exclusive to the Peruvian coast.
CULTURAL DIVERSITY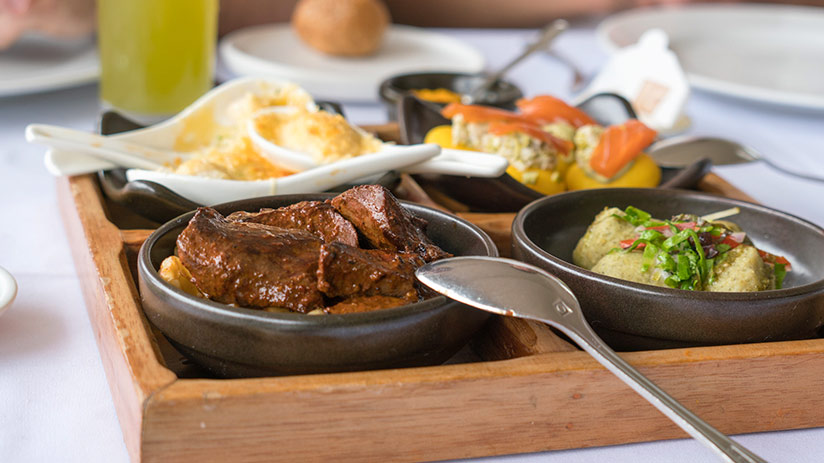 And what is a traditional Peruvian dish? It is a dish whose preparation and consumption have been within the culture of Peru for years. The great mix of flavors that you can experience in Peru is reflected in the mix of cultures that have arrived over time. During the last hundreds of years, the different cultures and influences that came to Peru have transformed and revolutionized Peruvian gastronomy. The great evolution of cuisine began with colonization, where various dishes, spices, and ingredients were introduced. And with the later arrival of the Chinese immigrants, fusion food was created, where their influences were harmonized with the native dishes. Other great influences on Peruvian gastronomy come from African, Italian, and Japanese cultures.
GEOGRAPHICAL VARIETY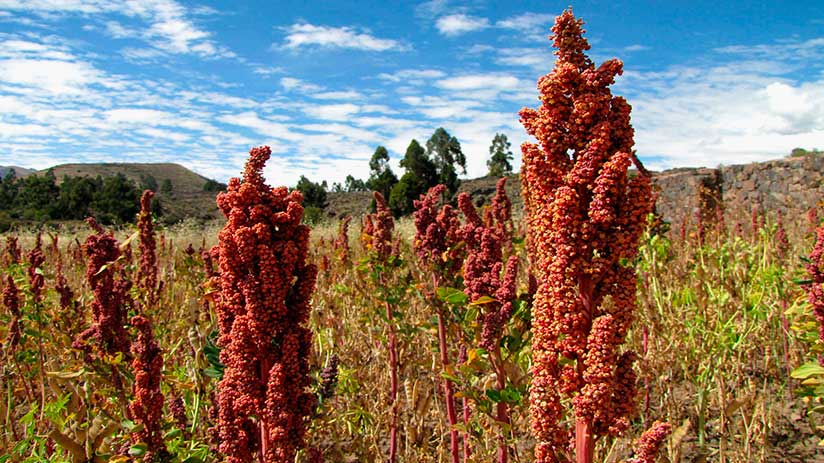 Peru also boasts great geographical diversity and its different landscapes are proof of this. Within Peru, there are 3 main regions, the Andes, the Amazon, and the Coast. Each of these regions is characterized by offering its own traditional and typical dishes. In mountain areas, it is very common to find dishes where quinoa and potatoes are the main ingredients. While in the coastal region the use of shellfish predominates, and also lemons and grapes are grown. Or there is also the case of the Amazon region, where Paiche is consumed, one of the largest fish in the region. If you travel through Peru, you will be able to experience the great diversity of the different destinations in its incredible gastronomy. And don't miss the delicious Peruvian street food, where you can get to know the local tastes and flavors.
GASTRONOMY OF THE COAST
The Peruvian coast has the advantage of meeting the Pacific Ocean, an inexhaustible source of delicious seafood and fish. And it is thanks to this abundance that Peru stands out for its Ceviche. This wonderful national dish consists of raw fish marinated with lemon juice, chili, and onion among other ingredients. The coast of Peru offers wonderful seafood delicacies, so you will find a great variety of dishes. But Peruvian gastronomy is much more than the Ceviche. You will find something for everyone's taste.
It is advisable to try the delicacies of the coast before noon. Since the ceviche is best enjoyed in the morning. Or you can also choose to discover the everyday food of the coast and visit a small family restaurant. Where you can enjoy a "menu" at a fairly affordable price. In Lima, you have to make sure to try the "Lomo Saltado", a classic dish among the locals.
GASTRONOMY OF THE ANDES
In the Andes region, potatoes become the protagonists of a great series of dishes. And with more than 5,000 varieties, you will find potatoes for all tastes. Today some of these varieties are in danger of disappearing. Due to international preference for certain varieties and global warming, some varieties are in danger of being lost. Despite this, many producers are looking for ways to perpetuate these forms of tradition and culture.
Another of the forts of the Andean regions is the Cuy. It is a highly traditional dish and a classic for the locals. The Cuy is a fairly tasty guinea pig with a flavor similar to that of chicken. If you are in Arequipa, the delights of Rocoto Relleno, Ice Cream Cheese, and Chupe de Camarones will leave you speechless.
GASTRONOMY OF THE AMAZON
If you travel to the Amazon in Peru, you will also find a distinctive cooking style. In our point of view, it is where Peruvian gastronomy takes its most exotic side. Just by visiting the markets in the area, you can start to notice the differences. The great abundance of exotic and unknown fruits will make the markets quite a sight to behold. Fruits such as Ungurahui, Aguaje, and Wasai (also known as Acai Berry) are the most popular examples in the area. The entire Amazon basin is full of superfoods. Some of these fruits have wonderful health properties.
But fruit is not the only thing you will find in the Amazon. You can also enjoy a wide variety of fish such as Paiche. Among the most popular dishes, we find the Juane, a kind of Amazonian Tamale that is accompanied by Yuca. And if you are an adventurer by nature, you cannot stop trying Suri. A large palm worm that is highly valued by locals.
YOU CAN FIND SOME OF THE BEST RESTAURANTS THERE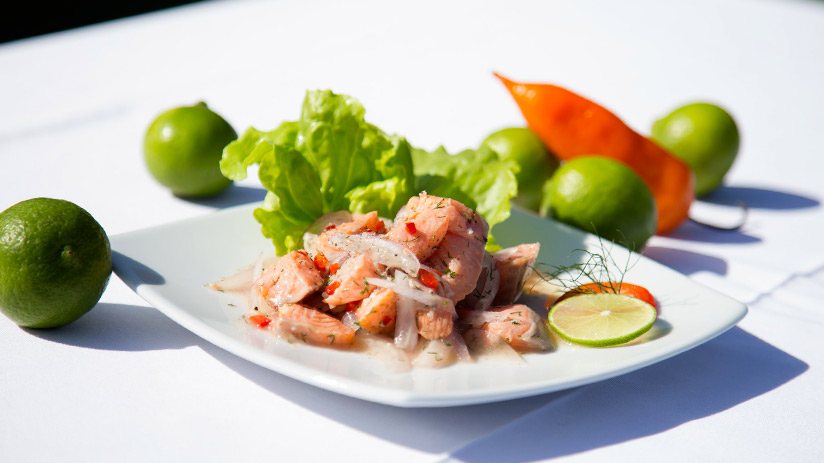 Besides great food, you can also find some amazing culinary establishments. Places like Central, Maido, Astrid & Gastón will give your palate a lot to talk about. Within Lima, you will find some of the best restaurants in the entire world and on the continent. Only in Lima, you will find nine of the best restaurants in all of South America. These renowned restaurants have years of quality service and a long history in the gastronomic world.
Among them, food is not the only incredible thing to try, certain Peruvian wines will also be to your liking. If you were wondering what are the popular Peruvian dishes? Peru has a large menu of dishes that are really popular. The Ceviche, the Lomo Saltado, the Causa Rellena, and the Ají de Gallina are just a few small examples of popular dishes. But the truth is that depending on the region you are in, some dishes may be more popular than others.
THE ART OF RENEWING
Although Peruvian gastronomy could be considered the product of a fusion of cultures, the continuous advance, and current progress are largely due to the attention that this sector has received. The great adaptation of traditional dishes towards contemporary approaches and its continuous effort to renew ingredients are part of this attempt to renew itself. The gastronomic sector is an area in constant evolution. And with the high tourist frequency, many chefs are forced to reinvent themselves in numerous ways. That is why creativity does not end when it comes to Peruvian gastronomy. Peruvian chefs continue in their eagerness to combine different influences, trying to bring some street dishes to another type of public. Even Peruvian desserts have seen part of this art of reinvention.
THE DRINKS ARE FANTASTIC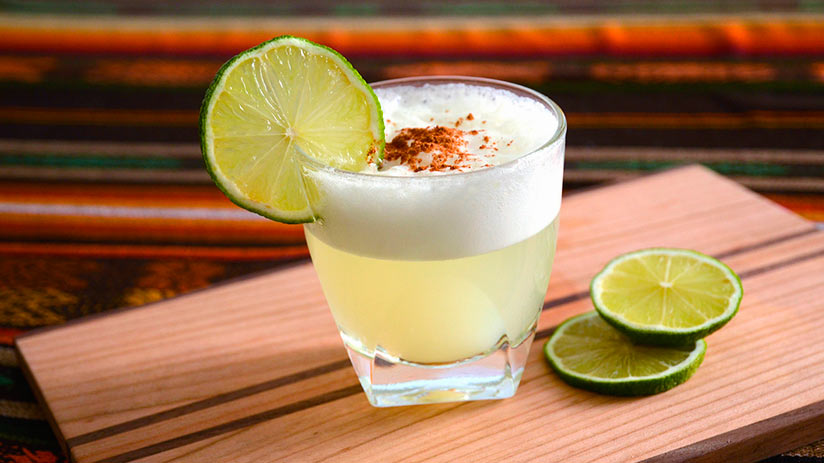 With such a variety of fruits, it would not be unusual to see incredible juices and other drinks worth experiencing. You can enjoy an extensive menu of traditional Peruvian non-alcoholic drinks as well as other delicious cocktails. Among its main liquors, we can find the Pisco Sour, one of Peru's national points of pride. Pisco is a liquor very similar to Brandy. It is an incredible appetizer to enjoy before dinner or lunch. This liquor is distilled in regions such as Ica, Arequipa, and Tacna. Many varieties differPeru'sin taste and aroma.
Or you can also choose to try the wonderful Chicha Morada, as well as the Chicha de Jora and the Frutillada. The drinks available in Peru are numerous and varied, you will even find soft drinks of national origin such as Inka Kola. This yellow soda has a characteristic flavor for Peruvians, while for foreigners it can resemble a chewing gum flavor.
ITS WONDERFUL AJI AND PEPPERS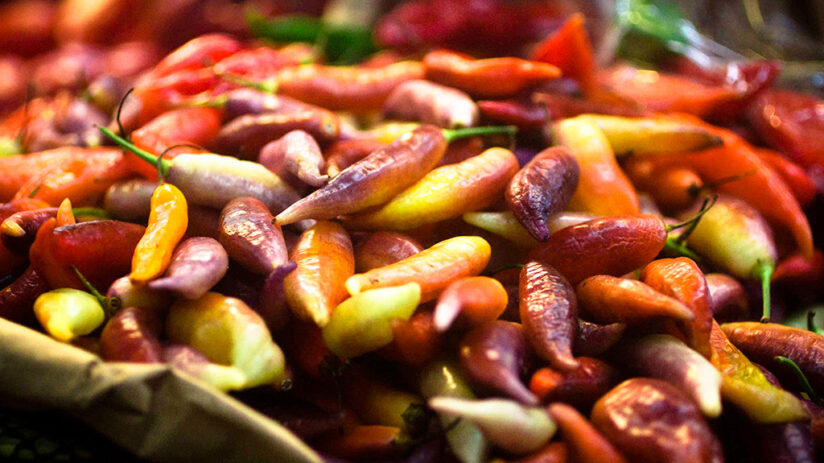 Before the arrival of the Spanish, the Inca country was already recognized by its crops of Ají. Even the Inca Garcilaso de la Vega, has denoted within his "Royal Commentaries of the Incas" (1609), how the inhabitants of the region had a great tradition of putting "Uchu" on almost everything they ate. "Uchu" can be understood as a hot sauce. The diet of Peruvians already included to a large extent the Yellow Ají and the Rocoto Pepper.
Currently, there are five types of chili peppers that are grown in Peru. These are known as Pepper de Rocoto, Ají Amarillo, Ají Panca, and Pipi de Mono among others. And today, a large part of Peruvian Gastronomy is linked to its Ají preparations. Whether their dishes are prepared with chili pepper or accompanied by chili sauce. Chili sauce preparations can vary and differ greatly depending on the different tourist sites in Peru. Besides they can be made with varied ingredients that can change depending on the region.
"THE GENTLE ART OF GASTRONOMY IS A FRIENDLY ONE. IT HURDLES THE LANGUAGE BARRIER, MAKES FRIENDS AMONG CIVILIZED PEOPLE, AND WARMS THE HEART. "
So, Is Peruvian food the best in the world? We firmly believe that it is. With so many recognitions worldwide, we cannot deny that it is one of the strongest gastronomies in Latin America. We hope together with the experts of Machu Travel Peru to have satisfied your curiosity. We try to summarize the main reasons why Peruvian gastronomy is unmatched. The culinary art of Peru could is much better than in other countries. And their continuous inventiveness makes them one of the best places to enjoy the wonderful gastronomic culture. Keep in mind that our experts know how to organize a good trip. If you want to know about our gastronomic tours, do not hesitate to consult with our qualified travel advisors. Our team will be happy to help you fulfill everything you need to know to enjoy our culinary art.
---