Peru has an extensive coastal region that offers numerous options and alternatives for tourism. But one of the greatest advantages of this access to the sea is the strong influence it had on the gastronomy of Peru. It could be said that a large part of traditional Peruvian dishes is made up of seafood. Even Peruvian seafood dishes are recognized around the world for their fresh preparation and distinctive flavors. And for that reason, together with the experts from Machu Travel Peru, we have prepared a small article about the best and most popular Peruvian seafood dishes.
The best Peruvian seafood dishes to enjoy on your next stay
PARIHUELA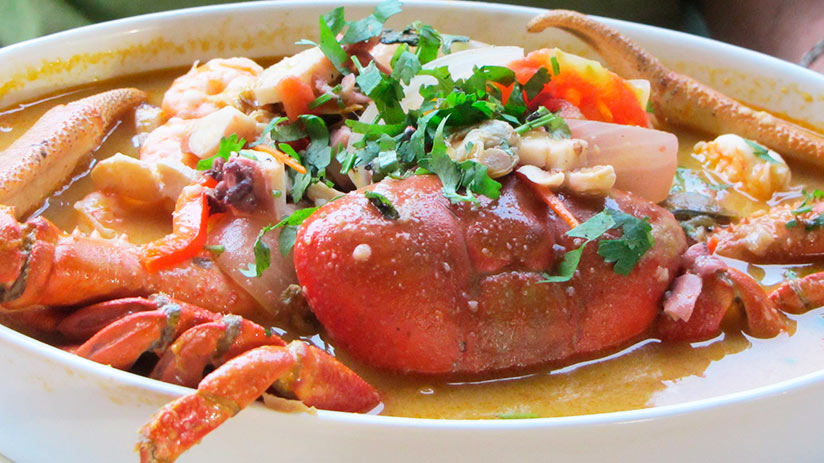 Parihuela is a spicy and hearty seafood soup with a flavor and composition unique to Peru. This dish originated from the fishing community in Peru. This is what the fishermen enjoyed after a long day at sea. But today, it has become a very popular delicacy across the coast and one of the traditional Peruvian dishes you must try. Usually, Parihuela's recipes use whitefish as the main ingredient. Such as the center cut of cod or bass, crabs, and various other fresh Peruvian seafood. Its special flavor comes from a variety of Peruvian pepper called Ají Panca. Even when used in a dry state, it can bring amazing herbal and floral aromas to the dishes. It is often seasoned with cumin, coriander, ginger, and lime juice. This is a very uplifting and outstanding dish to start your day.
ARROZ CON MARISCOS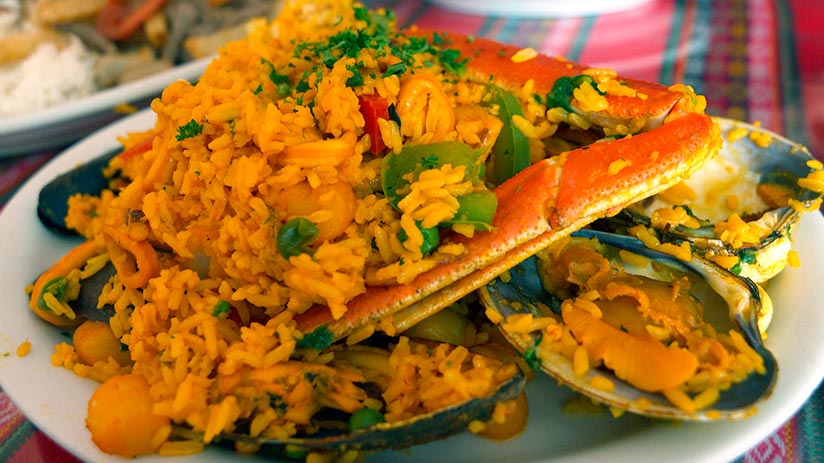 Rice is one of the main ingredients and protagonists in many of the different Peruvian foods. Therefore, it is not surprising that they have chosen to mix Peruvian seafood with rice. This dish is one of the most popular, and it is also very typical in coastal cities. The method of preparation varies greatly depending on the country and the chef. It can also be enjoyed in countries like Ecuador and Colombia but with other distinctive touches. This dish, rich in flavors and colors, is served in all parts of the country. Especially in the best restaurants in Peru, where you can find it with unique variations of the Chefs.
JALEA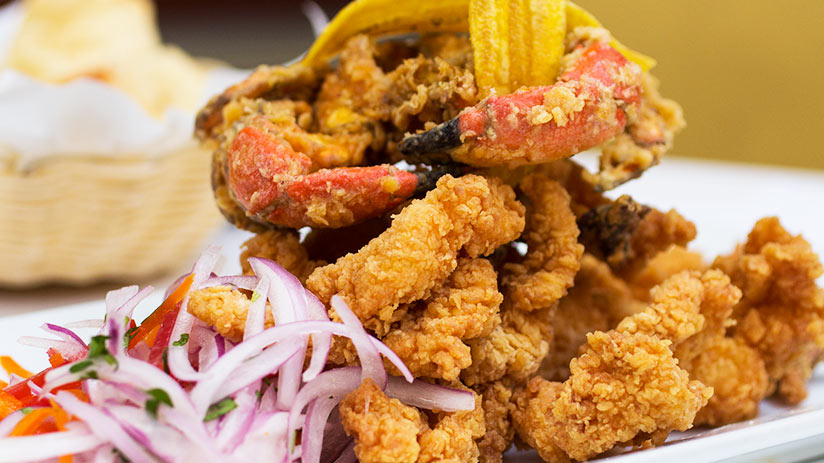 Jalea is a Peru national dish that is enjoyed in the coastal regions. The dish known as Jalea is a seafood dish in which the fish is breaded and fried. In general, tuna, halibut, cod, or striped bass are used among other Peruvian seafood. It is also accompanied by seafood mixtures such as octopus, squid, shrimp, and Vierias. It is traditionally accompanied by fried bananas in small slices and is also topped with a small salad of onions and tomato. Jelly has become one of the most popular Peruvian seafood dishes. This dish is usually accompanied by salsa Criolla, Ají Amarillo, or some Rocoto sauce.
ESCABECHE DE PESCADO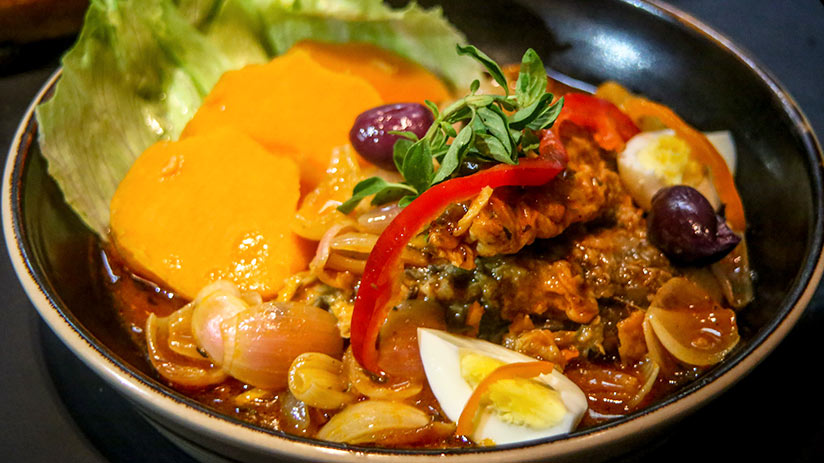 This dish has strong influences from Arab culture. The Escabeche de Pescado is a dish that combines Peruvian seafood and various other fish, with the renowned Peruvian chili peppers to give as a result a dish with a spicy and bittersweet flavor. The pickling method is several centuries old, reaching Peru during the times of colonialism. This dish is usually served cold, but it can be eaten warm without any problem.
CEVICHE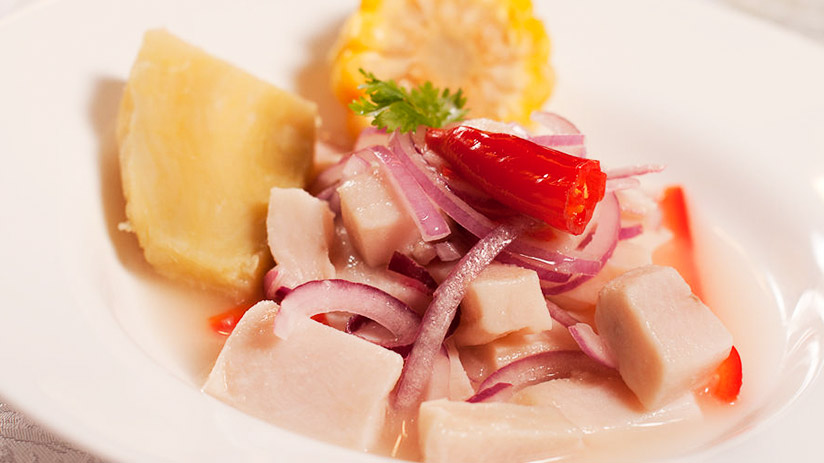 No list of Peruvian food is complete without first mentioning the famous Ceviche. The Peruvian ceviche is the national dish of the country and one of its many points of pride. The dish consists of slices of fish and other raw Peruvian seafood that are seasoned with salt, onion, and chili peppers and then marinated in lemon juice. Ceviche is one of the clearest examples of Fusion food. In it, you will not only be able to savor Peruvian traditions but an endless mix of foreign influences.
CHORITOS A LA CHALACA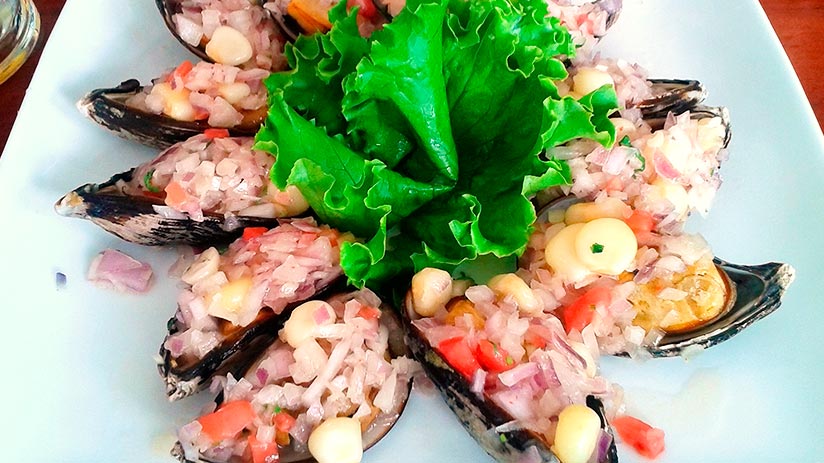 Choritos a la Chalaca is a Peruvian dish that originated in the port of Callao. The word Choritos refers to mussels, while Chalaca means Callao style. The dish is prepared by steaming the mussels and then coating them with a spicy sauce made of tomatoes, corn, hot peppers, onions, lemon juice, olive oil, and parsley. It is a perfect aperitif to accompany with a beer on a hot day.
PULPO AL OLIVO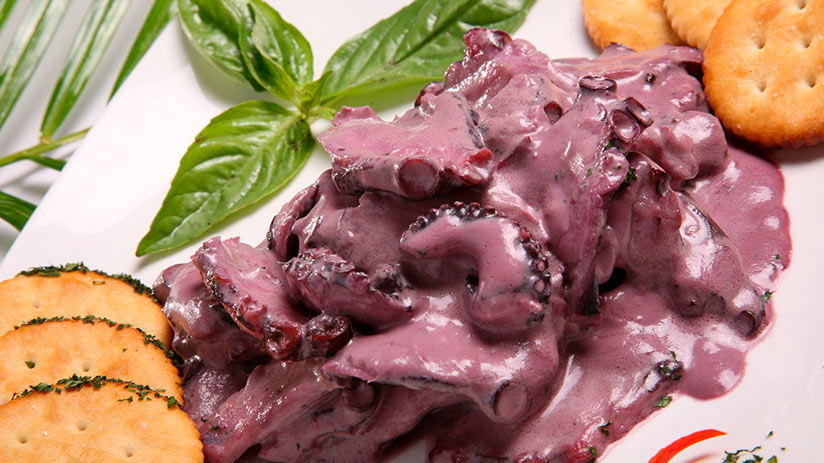 This Peruvian seafood dish consists of an octopus preparation covered in olive sauce. There are many variations on this dish, but it is usually prepared with octopus, olives, lime or lemon juice, olive oil, eggs, and garlic. It can be served both as an aperitif and as a main dish.
CHUPE DE CAMARONES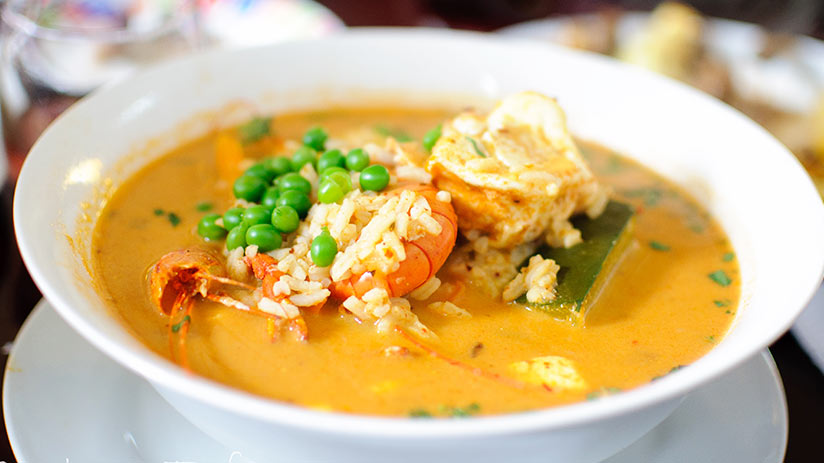 Chupe de Camarones is a popular Peruvian shrimp soup with a long history behind it. The soup is traditionally made with a delicious fish broth, fresh shrimp, onions, eggs, milk, cheese, garlic, and yellow potatoes. Beans, rice, and other peas are also often used but these are optional and not so common. If you plan to get the most out of tourism in Peru, you cannot miss out on this traditional delicacy.
TIRADITO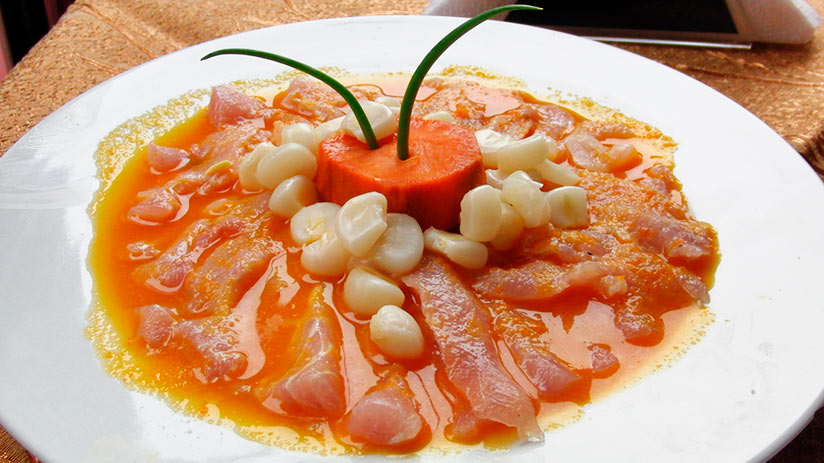 This traditional Peruvian dish consists of a preparation of refrigerated raw fish cut into thin slices, it also includes chopped vegetables and coriander drizzled in lemon and lime juice. Unlike ceviche, this dish is not marinated and is drizzled in lemon juice just before serving.
"I'M ON A SEAFOOD DIET, I SEE FOOD I EAT IT."
We hope together with the experts from Machu Travel Peru to have been helpful. Remember that there are many other variations of Peruvian seafood dishes. But if you want to know Peruvian gastronomy, it is better that you try it in person. For this, you can start organizing your next trip together with our qualified advisors.
---