Do you know the reasons why the Sacred Valley of the Incas is considered by many an energetic place in the Andean city of Cusco? In Machu Travel Perú, we will tell you!. The best Sacred Valley tour is packed with fascinating jewels such as the Pisac ruins which are filled with not only historical wealth but also the energy of our warrior ancestors.  
Pisac ruins have incredible temples carved finely in stone and interesting terrace systems. So, be sure to include these Inca archaeological ruins in your travel itinerary… Maybe you want to know more about the Pisac ruins before you head off on your adventure. So, here we go…
Where is Pisac?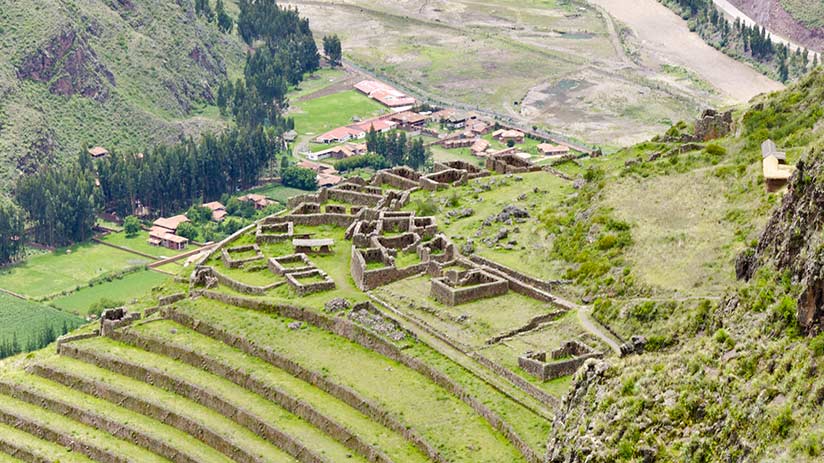 The ancient town of Pisac is located about 28 km away from the city of Cusco, at the eastern end of the Sacred Valley. And the Pisac ruins are located 3.5km from the town of Pisac, on the road along the side of the mountain.
About the Pisac ruins
The Pisac ruins are widely acclaimed as some of the finest stonework, comparable to those of Machu Picchu. They are divided into four areas: Pisaqa, Intihuatana, Q'allaqasa, and Kinchiracay, places where you will find the astronomic and ceremonial area, superimposed terraces, a residential settlement, and the largest Inca cemetery, in fact, the oldest in South America.
For those adventurous hikers, the Pisac ruins lie a steep from 90 min to 1.5 hours walk depending on the level of fitness. This hike is an intermediate-advanced one with uphill sections and steep steps but the hike is worth it. You will get magnificent and spectacular panoramic views up and down the Sacred Valley and the Peruvian Andes. About 3-4 hours are perfect for a complete tour in the Pisac ruins.
Contrarily, if you are not sure you can be able to hike up but you are into treks, you can get a taxi up to the Pisac ruins and then hike down, it will take about 45 min walk. It is definitely a great idea as well; you will enjoy a breathtaking walk back down to the town of Pisac.
In addition, there is a vast list of things to do in Sacred Valley, which is surrounded by great scenery and is always fun to explore!
Pisac Ruins Tips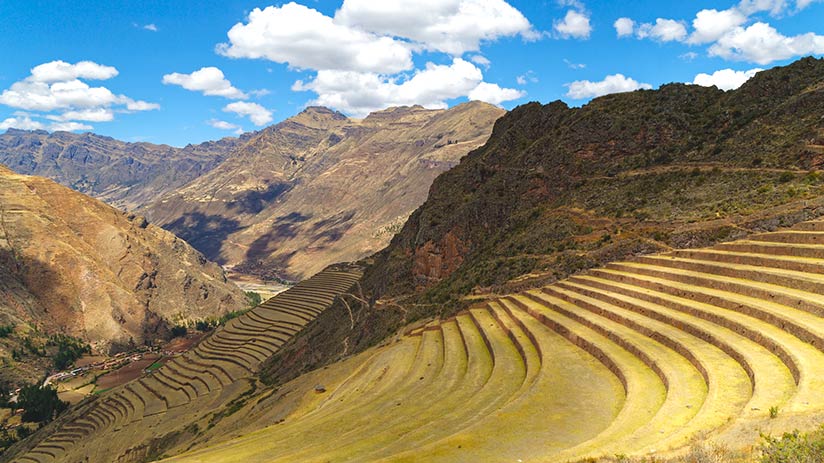 Wear comfortable hiking boots, in order to avoid kinks and accidents, and also clothes for high altitude, open-air hiking
Be prepared for extreme sun, cold and possible rain. So, bring layers for temperature changes
Bring water in your day pack as well as some snacks.
In order to understand the Pisac ruins history, we suggest hiring a tour guide. Most of the tours include this service, but it is possible to hire one at the entrance door
Write down
Entrance to Pisac ruins is included in the Partial Ticket that costs approx. $25. This ticket also includes entrance to three sites more: Chinchero, Moray and Ollantaytambo ruins; and it's valid for two days. It's not possible to buy a tourist ticket just for Pisac. There is another tourist ticket, the Boleto Turistico which costs approx. $50. It includes entrance to 16 different sites around Cusco and the Sacred Valley and is valid for ten days.
Pisac ruins are at an altitude of 3347m… The altitude in the Andes is a serious issue, so take the precautions of the case. During the first day at altitude, it's important to give your body some time to acclimatize. Slow down. We recommend keeping yourself well hydrated, also drink some Coca tea or chew some Coca leaves to avoid unpleasant altitude sickness symptoms.
Sacred Valley of the Incas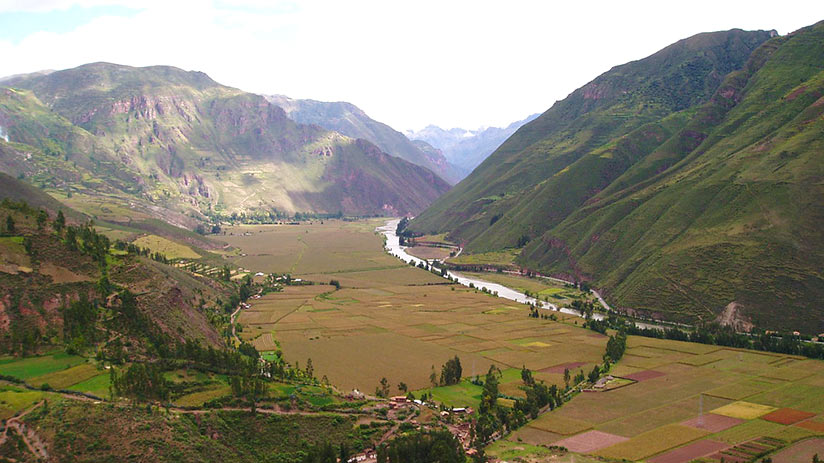 While the Pisac ruins are the attraction of the town, there are other interesting and attractive places you can include as a part of your tour in Pisac, such as Intiwatana, Torreones, Barrio de Tianayuc and many more.
The town itself hosts a traditional market which is one of the most famous in Cusco. It draws many visitors to the Sacred Valley, especially on Sundays. This authentic and colorful market was an important commercial place for centuries.
You can find hand-painted ceramics, articles related to the Inca culture, hand-woven products of alpaca fiber, jewelry, and other handicrafts, as well as food, fruits, and vegetables. Also, the town is surrounded by majestic and stunning Andean mountains. A remarkable visit has to include this kind of natural beauty, don't you think?
*Haggling in this market is allowed.
Adventure in the Sacred Valley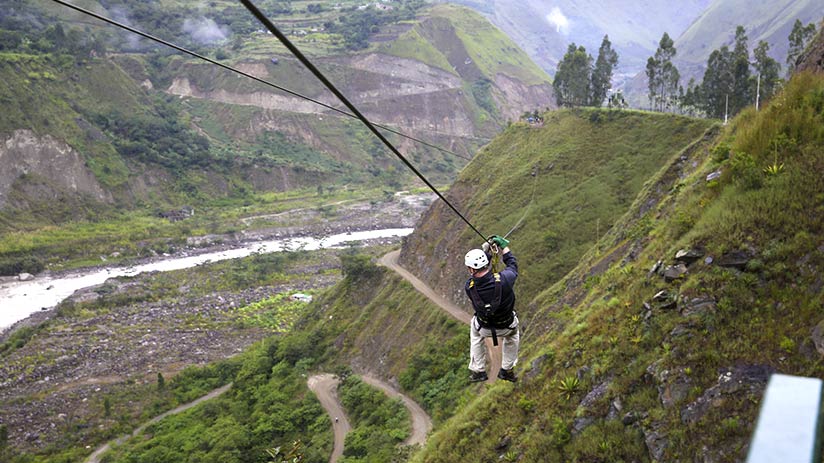 Hey, thrill-seekers and extreme adrenaline lovers, the adventure is calling you!
Finally, the adventure sports in the Sacred Valley offer several ways to feel the extreme adrenaline in one of the most adventurous regions of Peru. So, if you are waiting for an extremely exciting lifetime experience, mountain biking, rafting, zip line, rock climbing, paragliding, and more are some of the adventure activities you can do.
---