Are you looking for a getaway this holiday season? A relaxing getaway is always welcome because it allows you to approach the holiday celebrations with enthusiasm and energy. Today, Machu Travel Peru recommends some places to visit in December.
Although December can be hectic and some places are overwhelmed by crowds and exorbitant prices, with some planning, you can find the perfect place to enjoy the last days of the year.
Indeed, December marks the start of Peru's beach season, with warmer Pacific temperatures and great waves. Temperatures rising to 30°C in the coastal regions. So, if you are a sun-seeker, consider yourself lucky.
Your journey in Peru during this festive time of year will be, without any question, an exciting experience full of not only joy and happiness but also traditions.
Check out some of our best short vacation ideas for your holiday celebrations.
PERU IN DECEMBER: WEATHER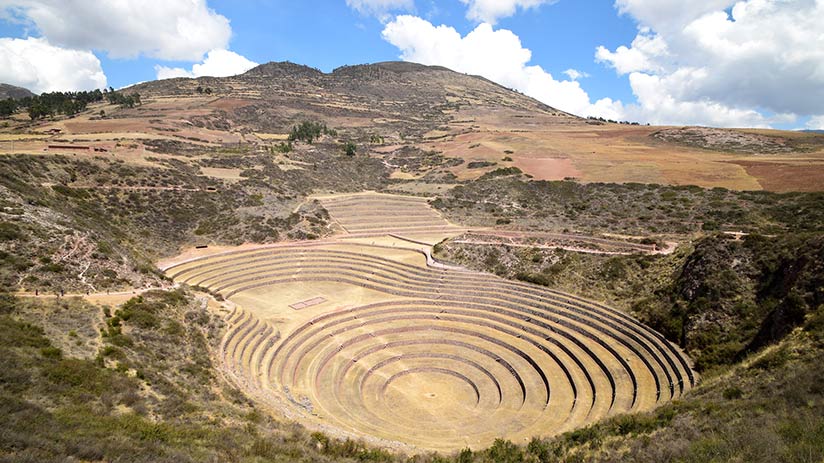 Peru is an incredible South American country whose geography embraces an extraordinary and immense biological diversity. In addition to its large variety of climates and microclimates.
We consider it's important to know about the weather when choosing the Places to visit in December.
Peru's coast: As we mentioned before, December marks the beach season on the Peruvian coast. This area is sunny, dry and warm. To illustrate, Lima is pleasant in December since its averages highs of 24° C and lows of 18° C. The north of Lima is warmer since it is closer to the equator.
Andean highlands: During December rains start falling. But the wet season brings warmer temperatures and more precipitation. To illustrate, landscapes are lush and green with a wide range of flora and fauna in bloom.
Amazon rainforest: Although rains start falling as in the Andes, this region is warm and humid throughout the year.
CHRISTMAS IN PERU: TRADITIONS
If it's your first trip abroad and you feel nervous about how to travel alone for the first time, our piece of advice is to catch up on Peru's traditions. This will help you to have a fulfilling experience.
Christmas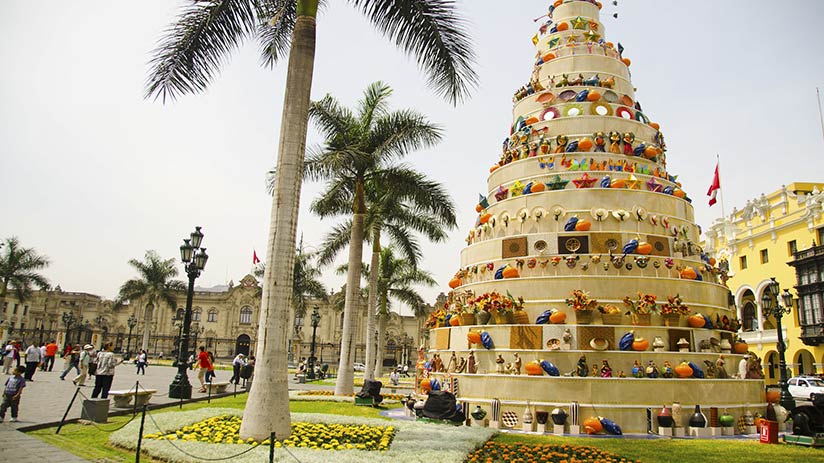 In Peru, as in most countries of the world, Christmas is a special date for families and friends to get together. We celebrate with a traditional Christmas dinner that normally consists of roast turkey with rice, potato, and pasta salad. An alternative is roast pork, often Lechon.
Christmas dinner is accompanied by Paneton, a traditional cake-like bread that is filled with raisins and candied fruits. It is enjoyed as a dessert and eaten with hot chocolate drink. 
You may be thinking that Peruvians are crazy to eat it with a hot drink during summer. Well, Christmas without Paneton & Chocolate would be considered a sad Christmas indeed for any Peruvian family. Nobody can refuse to eat that combination in December, even when that means sweating nonstop. Besides, it's a ridiculously delicious combination. Once you try it, you going to love it!
The Main event
The difference between Christmas in Peru -as in much of Latin America- and Christmas in the rest of the world is that Peruvians celebrate Christmas on December 24th rather than December 25th.
On December 24th Peruvians celebrate Christmas Eve or La Noche Buena that is a special day full of the familiar union, religious traditions and, of course, good food.
The festivities officially begin in the evening when the most religious families attend the "Misa de Gallo" (a special Christmas mass) that begins usually at 10 p.m. Once it's over, everyone returns home to start the celebrations.
Midnight is when everything gets going. A Peruvian Christmas tradition is the unveiling of Jesus Christ. At midnight, people in their houses remove the blanket that covers a tiny Jesus, simulating -and symbolizing- the birth of the real one.
At the same time, fireworks light up the sky and everybody stands outside their homes to watch the show. Once it's done, it's time for Christmas dinner. Adults toast with champagne and children with hot chocolate.
Gifts are exchanged after the big Christmas dinner. For kids, this is the best part of the celebration, as Christmas is the most expected date throughout the year by them.
On December 25th, everything is very quiet, people usually spend the day at home doing nothing or visiting their families.
Where to go: Places to visit in December
Now that you have a good summary of what you should consider when coming to Peru during December, let's start with our list of the best places to visit in December.
Needless to say, where to go depends on what you are looking for.
Lima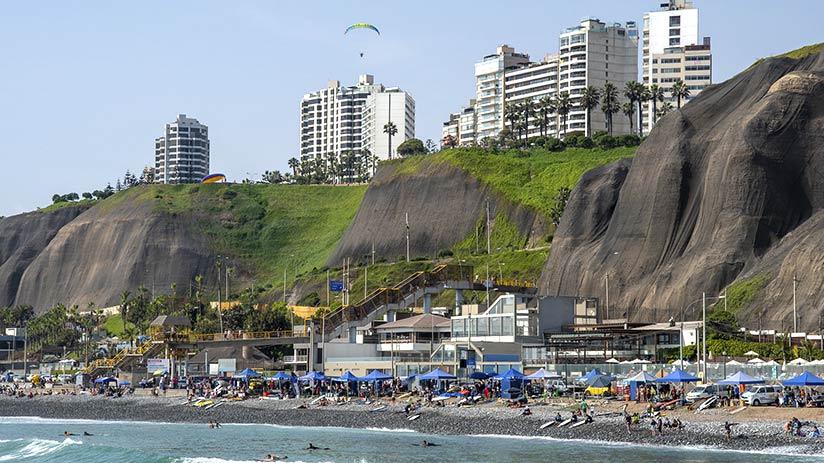 Lima is one of the top cities to visit in Peru. Peru's capital is rich in culture and history. It counts with unique architecture and interesting museums in places like the Plaza de Armas. Also, with great nightlife, stunning art movement, and a growing culinary scene.
Lima streets and plazas are decked out in Christmas cheer during December. 
If you are not into the traditional Peruvian Christmas dinner, you must know that Lima is home to four of the World's Top 50 Restaurants. So, it's by far the best place to try Ceviche, our national dish.
Mancora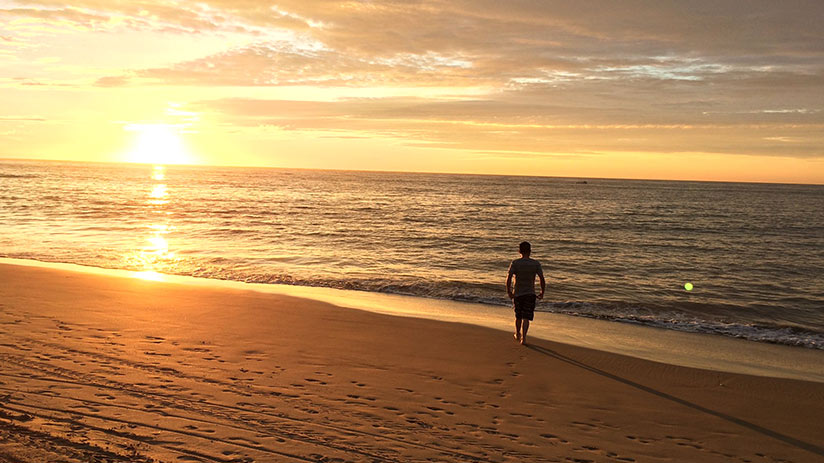 For a relaxing Christmas in northern Peru, Mancora seems to be the right place. It has everything you may want for Christmas: warm weather, sunny skies, and nightlife. 
If you are a surfer, Mancora is the place for you. This enchanting beach is blessed with ideal shaped waves. Indeed, December is the perfect month for waves since Peru attracts more northerly swells which bring along warmer water. 
Besides, Peru's coastline boasts stunningly unique beaches along the Pacific Ocean.
Cusco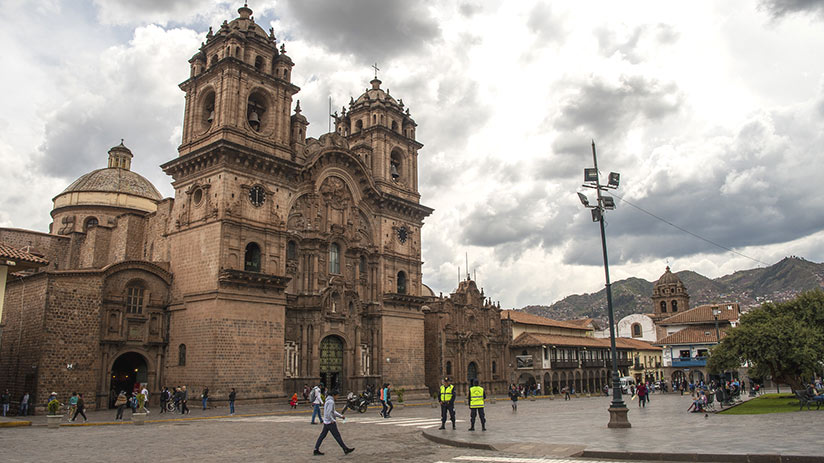 For rich traditions and colorful processions, Cusco is the place to be. The Inca capital is a happy mix of festive cheer, picturesque streets, and friendly people.
Although it's the rainy season, your visit to Peru's Andean highlands is a must. The Andes offers lots of off-the-beaten paths with which you can discover stunning mountain scenery.
The highlands are one of the greatest places to visit in December because landscapes are lush and green.
You can opt for a Christmas trek that ends in the world's most famous Incan ruin. Trust us.
Your Machu Picchu tours will make you blissfully happy. 
Iquitos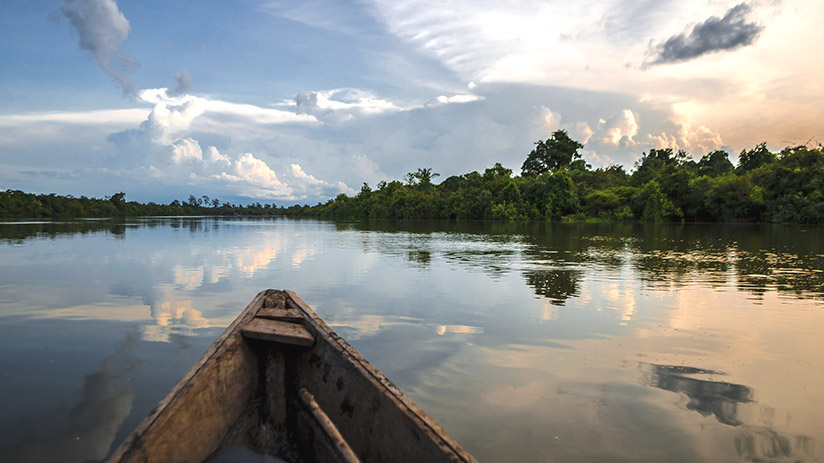 This city is one of the most unique places to visit in December. Iquitos is the launching-off point for exploring the Amazon.
Have you ever dreamed of swimming with Pink dolphins? Well, in Iquitos you can do it. The Amazonian rivers house these freshwater animals.
Besides, Amazon's flora also captivates travelers as they walk through the rainforest. In other words, Amazon's fascinating environment is filled with lots of fascinating and exotic features.
To conclude, Machu Travel Peru wishes you an incredible jolly old time during your holidays.
---