Peru is a real treasure to discover. Known as the world's climate synthesis, the Andean country has 28 of 32 world's climate zones. Thus, this magical country is much more than Machu Picchu, the Andes, or the imposing Inca culture. It also has extensive deserts, tropical beaches, inhospitable Amazon rainforests, deep canyons, snows, and even giant volcanoes. Consequently, preparing for a trip to Peru can be complex, but not with the MACHU TRAVEL PERU advice and tips. We bring to you the most complete post about How to prepare yourself to visit one of the most complex countries in the world and generate unforgettable memories.
The most important aspects of how to start planning an unforgettable journey in Peru
Peru overview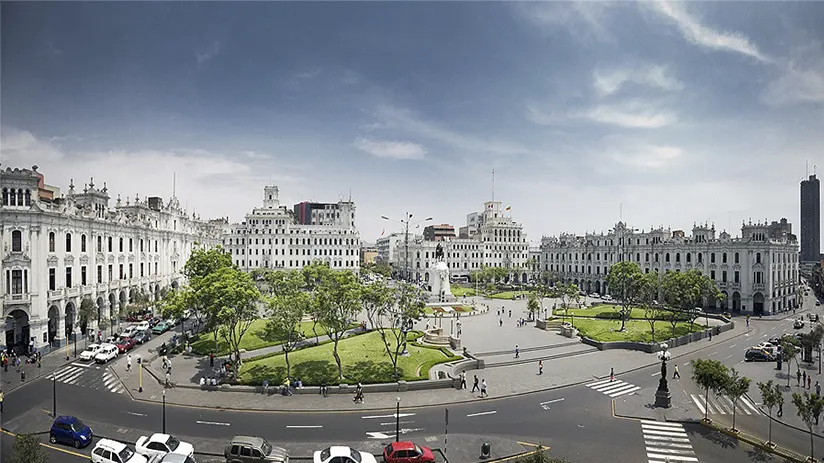 Peru is the third largest country in South America and contains the majority climate types of the world. In addition, three natural regions cross it from north to south: the coast, at the west extreme, and close to the Pacific Ocean. The Andes, Sierra, or mountain range is in the center, and the Amazon area is in the extreme east. This factor gives Peru a variety of climates, with diverse towns and inhabitants and a variety of attractions and surprising landscapes. Its attractions go from the sea level to more than 4,000 meters of altitude!
The Andean country has around 33 million inhabitants. This is the result of miscegenation processes. First between the Spanish (European) and Inca races and then between Asian races, including African ones. Due to the different migratory waves that Peru hosted during its history. The majority are kind people with a high degree of foreign aid.
The third most important economic activity is tourism in Peru. Therefore, the country has a high level of tourist infrastructure, like airports in most of its main cities and adequate highways between regions (The same cannot be said for the slopes within the cities). The hotels and restaurants of its local cuisines, recognized worldwide, are splendid, too, without mentioning the high degree of security for the foreigners in its tourist zones.
Best time to trip in Peru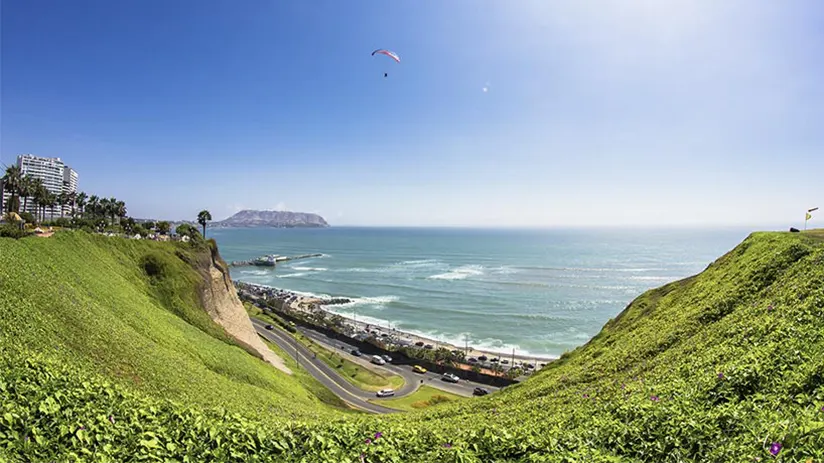 The best time to visit Peru is from May to November, during the dry season in the Andean country and the Winter season in the rest of the world. It is due to clear and blue skies, an imposing sun, fresh breezes, and the absence of rain in its most tourist regions, the Andes and the Amazon. At the same time, the coast stripe will have cloudy skies, humidity, cold, and even fog. Of course, except for the north and south coast, which presents tropical climates with sunny days practically all year.
A. The Dry Season
It is worth saying that Peru has only two well-defined climate seasons. The dry season and the Rainy season. The first one goes from May to November. With temperatures around 18 to 25 ºC in the Andean Highlands and from 18 to 30 ºC in the Peruvian Amazon. The days are clear, fresh, and dry, without rains and imposing sun. Instead, the central coast presents fog, cloudy skies, cold, and some drizzles.
B. The Rainy Season
On the other hand, the rainy season is present from December to March. With temperatures around 0 – 18º C in the Andean and 15 – 20 ºC in the Amazon. Its main characteristics are hard rains, thunders, cold breezes, cloudy skies, and muddy roads and paths. Instead, the central coast has a summer season with clear skies, hard sun rays, fresh breezes, and warm nights. It is perfect for enjoying the beaches of the Peruvian coast.
The north coast deserves a special mention. This zone enjoys a tropical climate all year, with temperatures around 25-35 ºC. The most famous Peru beaches are Mancora, Huanchaco, Zorritos, Lobitos, and Cabo Blanco.
How to get there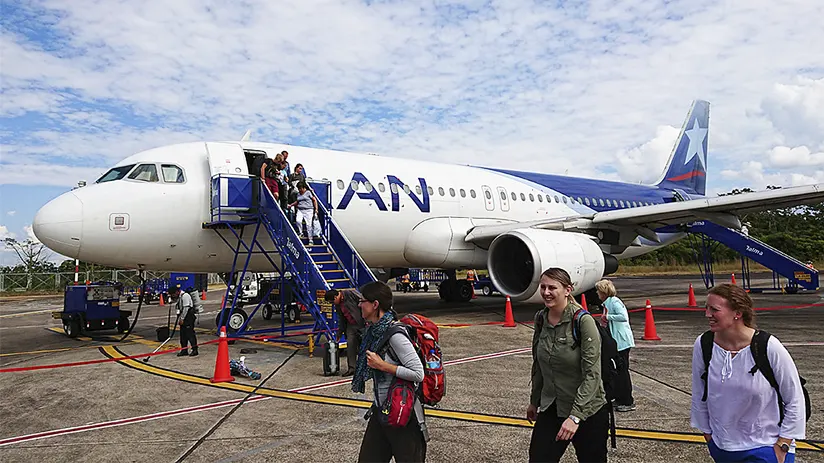 Peru has one of the main airports Hub in South America. It had more than 18 million passengers last year, 2022, and direct flights from the United States, Europe, Asia, and even Africa arrive there in direct form. The flight ticket costs can go around $750 up to $1200 in the economical fee per person, round trip. For all these reasons, the primary way to get to Peru is through flights. From Lima airport, you can move to the main tourist cities on domestic flights like Cusco, Arequipa, Juliaca, Piura, or Tumbes. These flights last around 01-02 hours and cost around $80 to $160 per person round trip.
The other popular form to get to Peru is by bus. The Peruvian border cities near neighboring countries like Ecuador, Colombia, Brazil, Bolivia, and Chile have well-connected highways. And bus companies offer international transport to the main tourist cities to begin your adventure in Peru. The bus ticket price can go from $70 to $90 per person one way. This depends on the trip duration, which can go from 1 day up to 3 days.
International cruises usually depart from the United States or Central America to Callao Marine Port with tour stops. Callao is 28 km from west Lima. Cruise prices can exceed $1,000 per person, depending on the days of sailing. Generally, these can go from 20 days onwards.
Travel Documents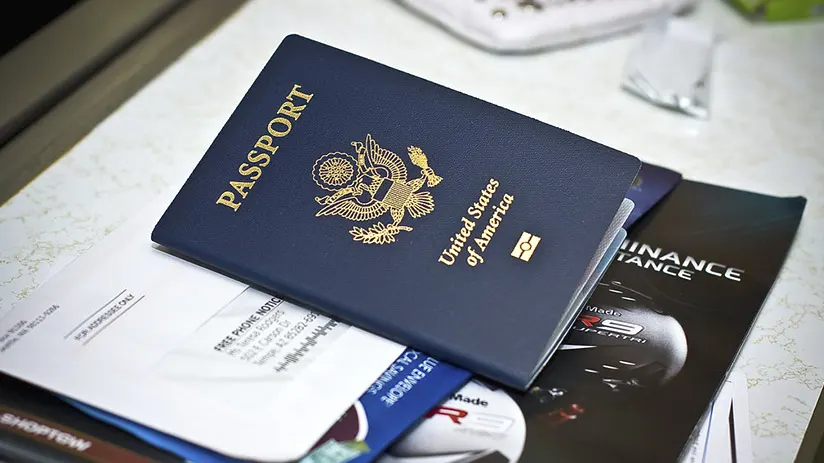 A. Visa
Peru is a country of free access. Citizens of most countries in America and Western Europe don't require a tourist visa to enter. If you aren't from those countries, you should check with the Peruvian consulate in your country.
B. Passport
An essential requirement for your vacation in Peru is to have a valid passport. Travelers who are coming for recreation are allowed to stay up to 90 days. The Immigration office can extend this period. Only citizens of Argentina, Brazil, Paraguay, Uruguay, Ecuador, Colombia, Bolivia, and Chile can enter with their national IDs.
C. Travel insurance
When planning a trip to Peru, you must get one. It'll cover your back and tours in Peru. For example, in case of cancellations or if you're forced to leave before your excursion is completed. Reasons: an illness, injury, natural disasters, even a theft or denial of your visa. So, be forewarned and ensure your safety and peace of mind. In any case, you can visit our guide for a safe trip.
D. Vaccinations
It is best to see a doctor who specializes in travel medicine. The doctor is the only one who can diagnose what vaccines you may need. If you plan a trip to Peru and want to visit the jungle region, you will be asked to get vaccinated. Consider vaccinating against yellow fever, hepatitis A and B, typhoid, tetanus, and diphtheria (if you haven't already received them). Don't leave it to the last minute. Try to start this process early, at least 4-6 weeks before the initial day of your trip.
How long to stay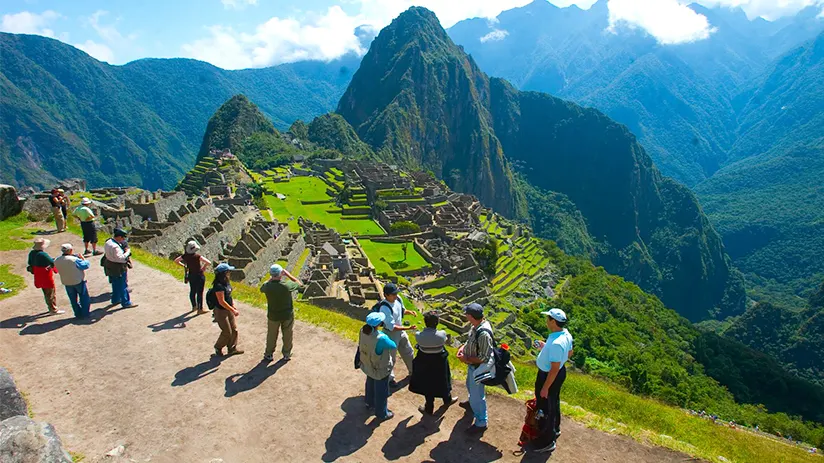 Peru is a large country. If we compare, the Andean country could occupy the current territory extensions of France, Germany, and England countries! In this sense, a stay of more than 10 days will be recommended. This period will ensure you a visit to the beautiful Peruvian capital of Lima, with its excellent gastronomy. The White City of Arequipa with its imposing Colca Canyon. And the icing on the cake, Cusco with the magical Inca citadel of Machu Picchu. The average vacation to Peru costs around $900 per week or $120 per day. The average vacation to Peru costs around $900 per week or $120 per day. It includes hotel, food, and tours.
On the other hand, if you are traveling with kids, you can add to your trip to Peru the paradise beaches in the Peru north and a fantastic Amazon excursion in the south Peruvian city of Puerto Maldonado. In this case, the days of stay will be more than 15 days! Without mentioning the infinitive possibilities that Peru offers!
A. National holidays
| | |
| --- | --- |
| January 1st | New Year's Day |
| January 6th | Three Wise Kings Day |
| March or April | Easter week (Maundy Thursday and Good Friday) |
| May 1st | Labor Day |
| July 28th & 29th | Independence's Day |
| October 8th | Battle of Angamos |
| November 1st | All Saints' Day |
| December 8th | Feast of the Immaculate Conception |
| December 24th & 25th | Christmas |
B. Important National Festivities
| | |
| --- | --- |
| January | Marinera Festival in Trujillo (a courtship dance). |
| February | Carnival in most cities, and Celebration of the Candelaria Virgin in Puno (one of the biggest religious parades in the world). |
| March | Wine Grape Harvest Festival in Ica. |
| May | Qoyllur Riti Festival in Cusco (religious devotion to adore God and thank "Apus" or mountain spirits). |
| June | Inti Raymi in Cusco (traditional Inca celebration), San Juan (all over the rainforest region). |
Unmissable attractions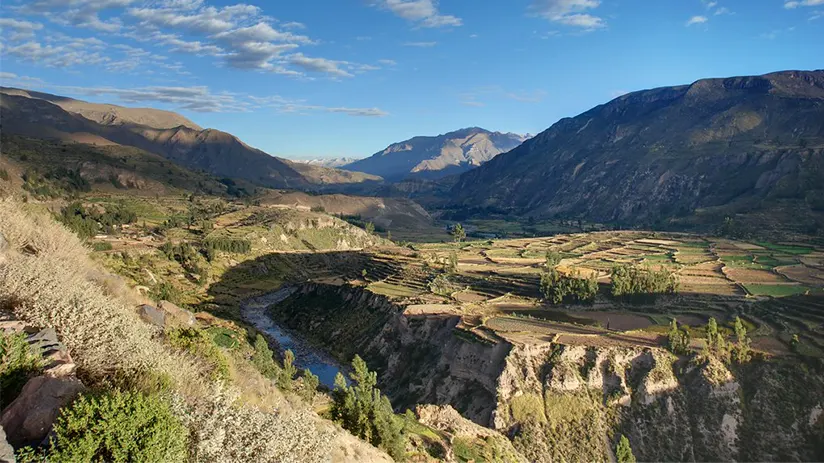 You will find different things to do in Peru. All of these destinations can be enjoyed and experienced in many ways. Everything will depend on how you want to experience your trip, from something challenging and adventurous to a luxurious vacation to relax. Among all the destinations that can be enjoyed in the Andean country, we recommend the following:
1. Machu Picchu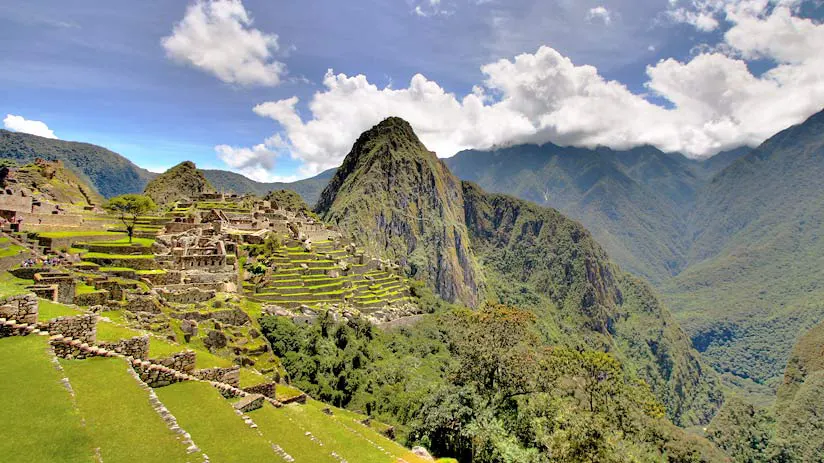 Machu Picchu is on everybody's bucket list; the Inca Citadel is one of the most spectacular ancient sites ever seen. Getting to the site can be an adventure in itself. There are several options to the citadel. First, you have various train options, and every budget has a train. Usually, a complete trip to Machu Picchu that includes transportation round trip from your hotel to the train stations, a touristic train service round trip, bus transportation round trip from the train station to Machu Picchu, the entrance to the citadel, and a tour guide, cost around $280 per person.
The trip takes around four hours from Cusco, and you will arrive relaxed and ready to visit Machu Picchu. The second way to arrive at Machu Picchu is by hiking; there are many different treks that you can do to arrive at Machu Picchu. Do not get me wrong, these treks are hard work made worse by the altitude, but if you love hiking, this is the way for you. Of course, the cost is more expensive due to logistics and days of walking. About $1,200 per person. Explore Machu Picchu with a professional guide to learn the history of this fascinating place. Within our Machu Picchu custom tours, you will have the opportunity to visit these incredible places.
2. Cusco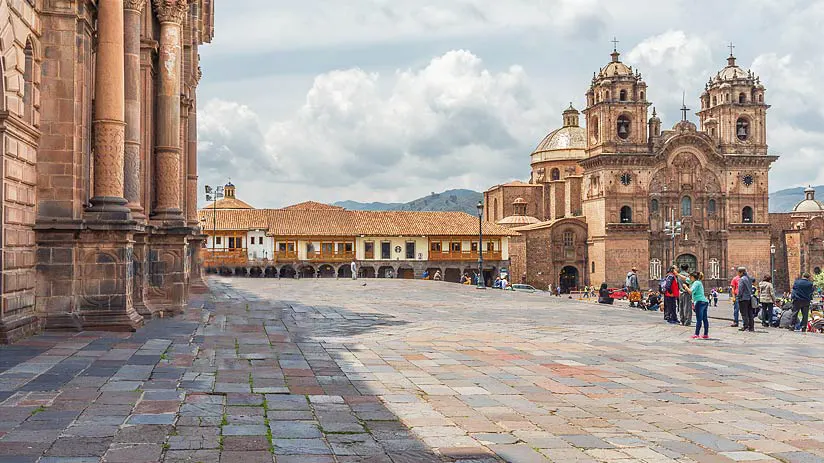 The capital of the Inca empire is worth a few days of your holiday time. The city was the heart of the Inca Empire and featured many amazing temples. When the Spanish arrived, they dismantled these temples and built their churches on the foundations. Today, you can visit the impressive churches and the city of Cusco. The city will remind you of the old European towns with Terracotta roof tiles, cobblestone streets, and Spanish Colonial churches. Cusco is known for its restaurants and nightlife, with many clubs to dance the night away. Try the renowned traditional Peruvian food, one of the best things to try in Peru.
3. Sacred Valley Of The Incas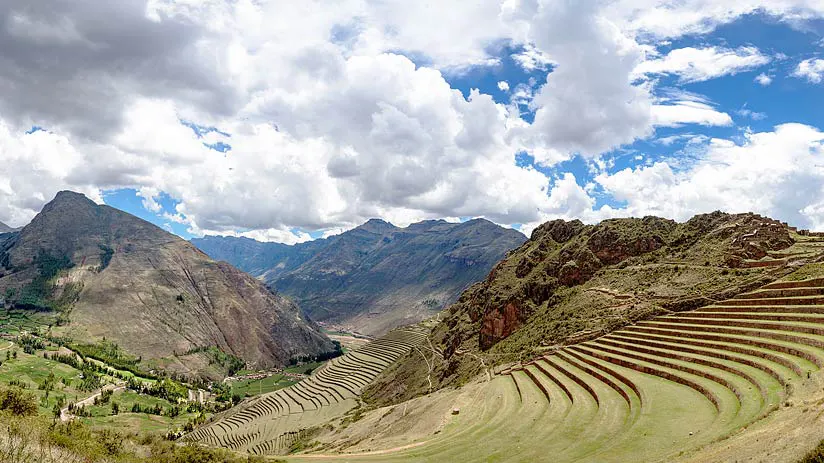 Not far from Cusco is the Sacred Valley of the Inca, where you will experience some of the best natural beauty in South America. The sheer size of the Andes Mountains will amaze you, and the rivers that run through the Valley are host to some adventure activities you must try. The Valley has some pretty impressive Inca Ruins to visit, and in the town of Pisac, there is a market with some of the best shopping in Peru.
4. Lima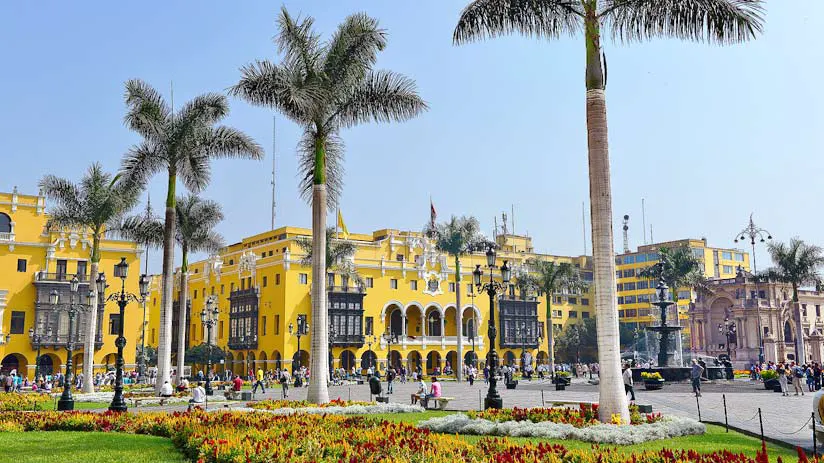 When you arrive in Peru, you will land at Lima International Airport, which connects to all parts of Peru. If you have the time, you should spend some of it in the capital. Lima has some of the world's best food and many prizes to prove it. The beachside suburb of Miraflores features some of the best restaurants in Peru and is located in the modern part of Lima. While in Lima, visit the center of the city and the Plaza de Armas. Here, you will find all the government buildings. See the architecture of central Lima with its wooden balconies and ancient churches. Sometimes, you must look past the dirt to see the beauty. The best time to visit Lima, Peru, is in the summer, from December to March, as the weather is warm and sunny.
5. The Nazca Lines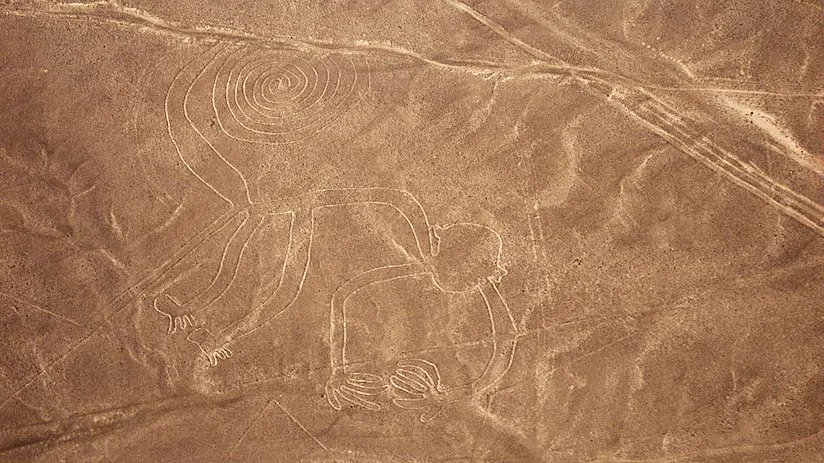 The Nazca lines south of Lima are located just outside the town. The best way to experience the lines is by a small plane, a hair-raising experience for some, where the pilot will show and explain the lines to you. See the lizard, the condor, the monkey, the spider, and many others on your flight; there are over seventy lines to see.
6. The Lake Titicaca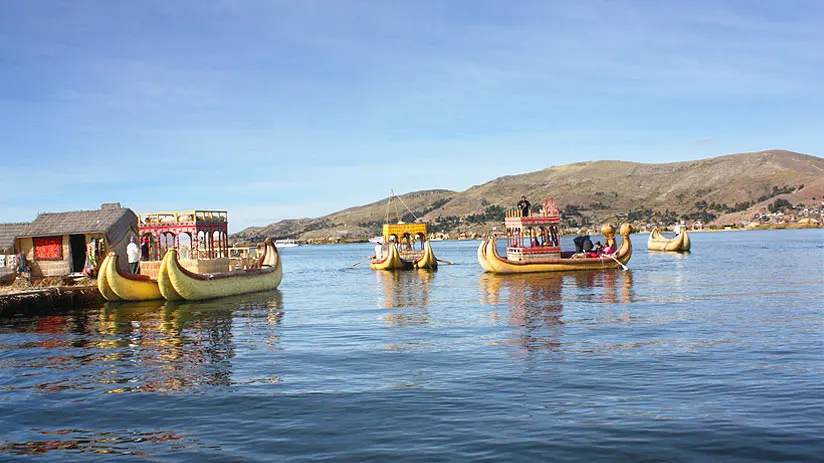 Puno and Lake Titicaca should be on your list to see. The lake is one of the highest inland lakes in the world, but most people visit the area to see the famous Uros Islands. These islands are home to the Uros people, who made the Islands centuries ago to escape the mainland and the warring tribes. Today, people depend on tourism to make a living, and you can visit a few of the forty-eight islands. The Uros Islands are a must-visit, as there is no equal anywhere else on the planet. In the summer in Peru, be sure to tour this amazing natural lake.
7. The Peruvian Amazon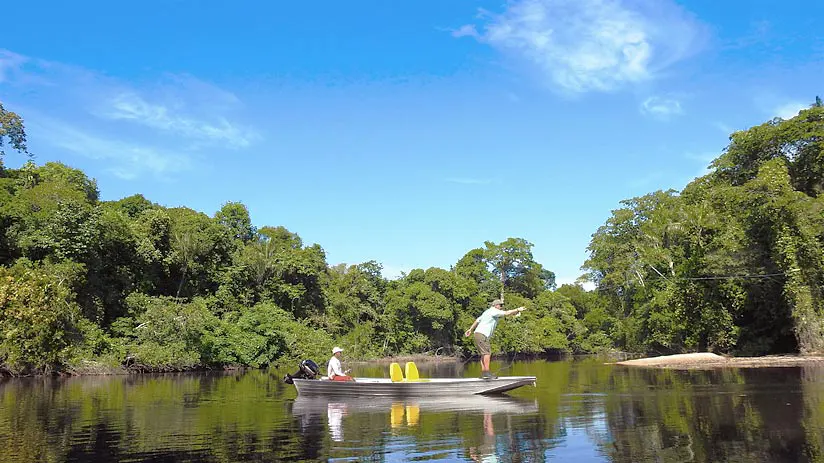 If you love nature and the prospect of seeing animals, you should visit the Amazon in Peru. There are many great lodges and places to stay in the jungle regions of Peru. These lodges feature fascinating jungle walks where you will learn about some of the benefits of the jungle plants.
8. Arequipa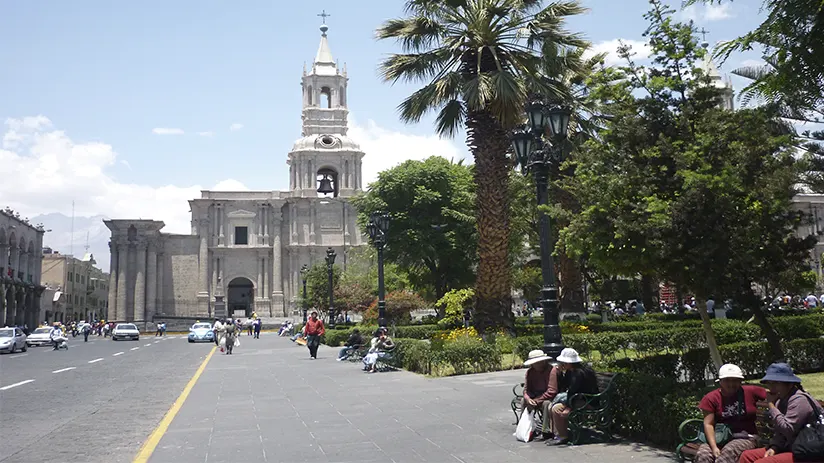 This beautiful city is the second most populated place after the capital, making it an unmissable destination for those looking for more adventure. You will be able to experience unparalleled architecture and natural attractions like Misti. When planning a trip to Peru, do not forget to visit this destination.
09. North Beaches
The beaches of northern Peru do not have to envy at all the paradise resorts of Central America. Beaches such as Zorritos, Lobitos, Mancora, Cabo Blanco, Señoritas, among others, offer warm, crystalline waters, white sand, and perfect weather all year round. Without mentioning the adequate hotel and tourist infrastructure on its coasts. There, you can practice surfing, paddle surfing, windsurfing, kayaking, and jet skiing, among other fantastic water sports!
Internet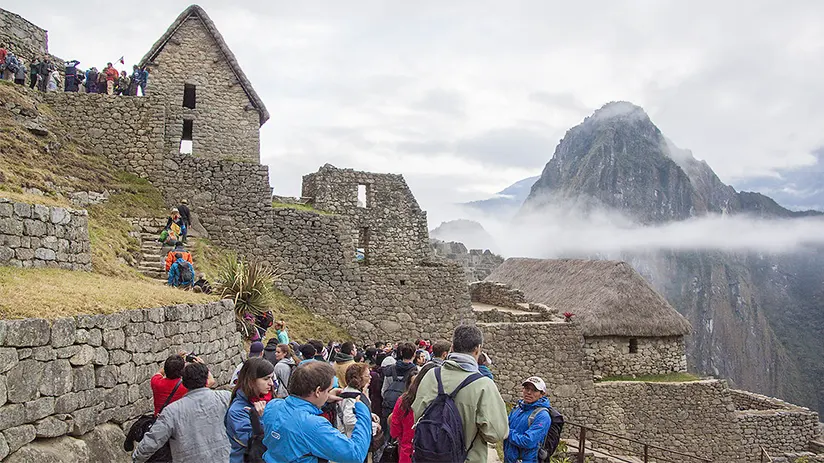 Currently, the internet networking in Peru is around 67.57 Mbps of download. Although Peruvian geography is one of the most rugged in the world, the internet signal reaches 70% of the country to the most popular cities and tourist areas. Hotels and restaurants exceed 100 Mbps. There are essential internet networking providers, Movistar, Claro, Entel, and Bitel. Once you arrive in Peru and begin your trip to Peru interior, generally at the Lima Jorge Chavez Airport, there are counters for these internet providers where you can buy a Chip with a plan of 120 GB for 15 days. The cost is around $20.
A. Electricity in Peru
The voltage in Peru is 220v. And you'll only find two-flatted or two-rounded plugs. Bring a converter or adapter with you, which will significantly help you. Check the chargers of your laptop and mobile phone because many have converters built into them. However, hairdryers and straighteners usually require a converter. Coolbox Stores is a good store to purchase a converter or adapter if you forget to bring it. You can locate this store in most cities in the country.
Money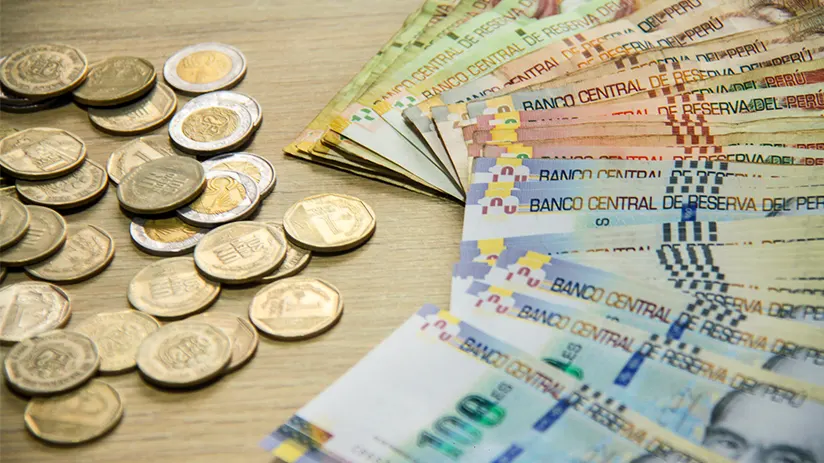 This is essential when planning a trip to Peru. Bring some cash and credit and debit cards. Regarding cash, US dollars are widely accepted in most places you visit, such as hotels, clothing stores, or others. However, businesses in remote places only accept Soles. Therefore, in your budgets for Peru tours you should preferably carry Soles. Also, you can easily find ATMs in almost every city downtown in Peru. Some ATMs offer a choice between the types of currency that you can withdraw: Dollars or Soles.
The currency exchange bureaus are easy to find in Peru, too. For reference, most banks and exchange houses are open from 9 a.m. to 6 p.m., Monday through Friday, and on Saturdays until noon. The exchange rate is usually 1 Dollar = 3.75 Soles.
In addition, you can pay with a Visa, Diners, or MasterCard in many restaurants and travel agencies. However, the payment process by credit or debit card depends on the Internet signal; if this doesn't work, having some cash will get you out of trouble.
Safety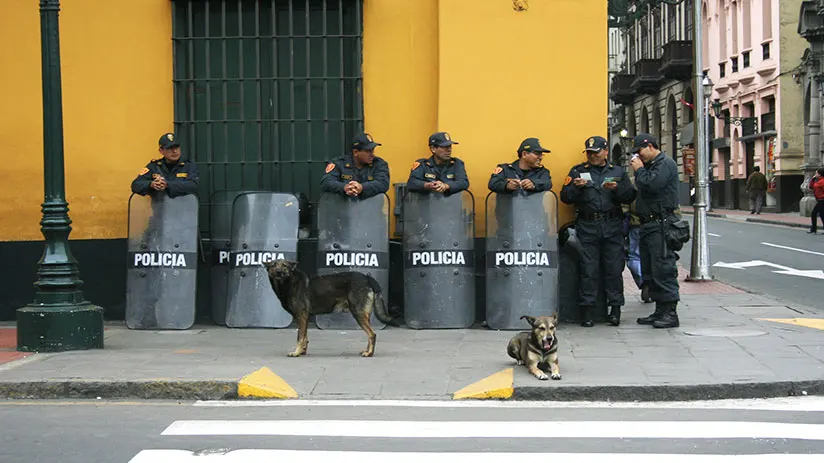 In the Andean country, we will see that within everything, it is relatively safe to travel to different destinations. Peru is a country that is due to its tourism and security measures are taken all the time regarding its visitors. All tourist zones of a city are very safe, including their downtowns, where most hotels and restaurants are located. There, you will find security cams in strategic public zones and police officials constantly patrolling the streets. On the other hand, the surrounding areas of any Peruvian city center are not tourist and do not enjoy the same level of security.
But don't worry; it is simply a matter of being aware of your things and always having them in sight. Try to dress casually and not draw too much attention.
Hotels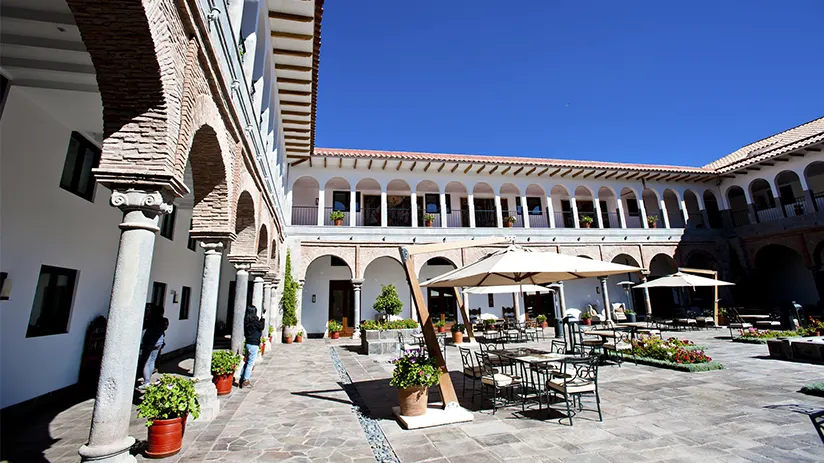 There are many famous places in Peru to stay at night. Every adventure in the Andean country usually begins in Lima since most international flights land there. This can be a great starting point for your trip to Peru. The capital city offers many hotels and lodging in its most exclusive districts, like Miraflores, San Isidro, and Surco. Hotels like Miraflores Park Hotel, JW Marriott, and Westing Hotel are the best examples of 5-star hotels. Also, you will enjoy beautiful places such as the Miraflores Malecon or the renowned Peruvian cuisine.
If you want to visit the Wonder of the World, we highly recommend staying in the Sacred Valley. This site has stunning natural landscapes and many luxurious all-inclusive accommodations, like the Tambo del Inca, The Rio Sagrado, or the Inkaterra. Also, it is located at a lower altitude than Cusco, making it the ideal acclimatization for newcomers. For example, when planning a honeymoon in Peru, we recommend researching the different accommodations you can enjoy.
Airbnb is a sector that has been growing rapidly in Peru. You currently find a wide variety of options in tourist cities such as Cusco, Arequipa, Puno, Puerto Maldonado, and Lima itself.
Accessibility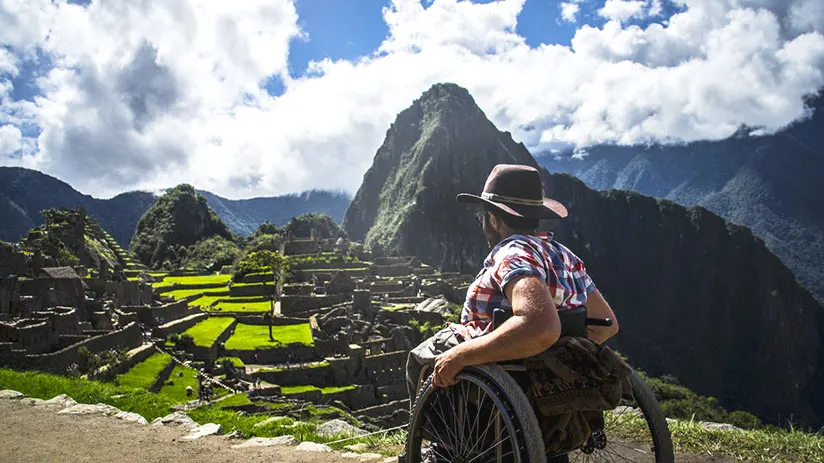 Planning a trip to Peru in a wheelchair or with a pushchair today is possible. The Peruvian government has worked on the idea of "tourism for everyone" since 1998, so there are more areas for disabled people. In this sense, many hotels, from 4 stars, adapted their infrastructure with ramps, special toilet services, and specialized care protocols, among others, for people with some disability.
The main tourist attractions in Peru and Machu Picchu and others were also adapted with ramps and special facilities for disabled persons. Besides, public and private organizations have worked for years to improve services for handicapped people. Now, you can get a list of PWD-friendly hotels, establishments, attractions, and museums in Lima, Cusco and Aguas Calientes, Iquitos, and Trujillo from the Peruvian embassy or ask the travel agencies' experts. Undoubtedly, the experts will provide a customized, exciting, memorable trip.
"STOP DREAMING ABOUT YOUR BUCKET LIST AND START LIVING IT"
Together with Machu Travel Peru, we hope this article has been helpful. Planning a trip to Peru may take a while, but let your task be more straightforward with us. To know more about our beautiful tours, consult our qualified advisors. They will be happy to help you with everything regarding your dream trip.
---