The South American country of Peru is one of the most visited countries on the continent. And there are many reasons to visit this magical corner of the world. One of those reasons is the diversity of the country and the different areas that comprise it. Another great reason to visit the country is the ancient cultures that have inhabited the region and the vestiges that they left us to enjoy. So what are the most popular tourist destinations in Peru? Together with the Machu Travel Peru team, we have a good idea. Therefore, we have prepared a small article, where we list those essential destinations to visit. Meet the most popular destinations in Peru.
Some of the most popular tourist destinations in Peru to vacation
VISITING LIMA
Lima, the capital of Peru, has many attractions that are worth a visit. The Peruvian capital is also known as the "City of Kings". Among all the most pleasant places in Lima, there is the Plaza de Armas in the center of the city. Most of the buildings around the square are UNESCO world heritage sites. Its historic center is home to marvelous architectural feats. But historic buildings are not the only thing you will find in this place. You can enjoy a wide variety of museums where you can learn about the vast history of Peru. It is highly suggested to visit the Larco Museum. There you can enjoy Peru's rich cultural past. The museum has a fabulous ancient collection of pre-Columbian exhibits from the different cultures of Peru.
While in Lima, you should take the time to visit Larco Mar. This is a shopping mall built next to the cliffs by the sea. Being able to eat in one of the many restaurants and enjoy the spectacular views is a must. If you like beaches, the best time to visit Peru is in the summer months. In the districts of Miraflores and Barranco, you will find some lovely beaches. But if you are looking for popular beaches, you will have to get out of town. The city of Lima is surely one of the first destinations you will meet in Peru. Whether you land at its airport, try to get to know this magnificent city. It is one of the many popular tourist destinations in Peru that are worth visiting.
EXPLORING CUSCO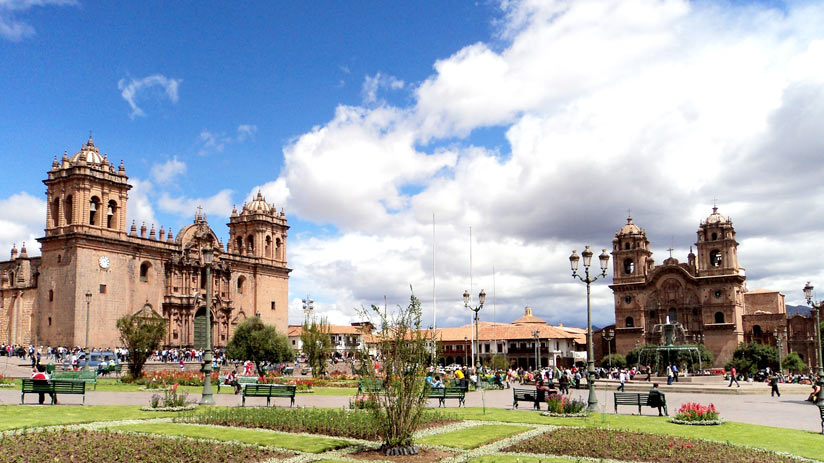 Without a doubt, Cusco is one of the most popular tourist destinations in Peru. The historic capital of Peru is one of the most visited cities in the country and one of the busiest tourist destinations. And this is not surprising, since, in order to travel to Machu Picchu, you have to go through Cusco first. The ancient capital of the Inca Empire is a destination that enchants its visitors with everything it has to offer. From its many archaeological sites to its historic architectural buildings. It is literally impossible to get bored in this magical city.
For anyone who chooses to visit the wonders of South America, a visit to Cusco is a must. If you are looking for adventure, culture, and delicious traditional cuisine, this is your best option. Today the city is a clear reflection of the clash of cultures. The local people continue to proudly preserve their ancient traditions and customs. Make sure to take it easy for the first few days. The city is quite high up, so altitude sickness is often common in newcomers.
SAILING THROUGH LAKE TITICACA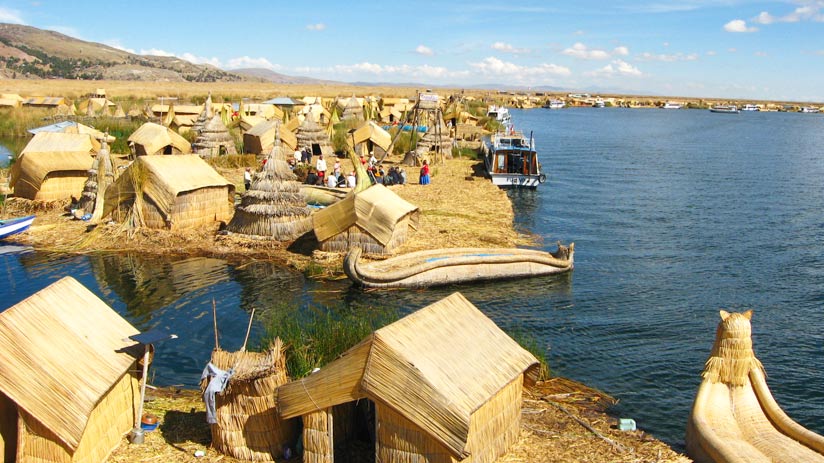 Another popular tourist destination in Peru that you cannot miss is Lake Titicaca in Puno. And if you are going to visit Lake Titicaca, you will undoubtedly visit Puno. This beautiful city is located in the heights of the Andes. You will not find many alternatives for hiking in Peru here, but an endless number of interesting routes. The city of Puno is recognized for being the folkloric capital of Peru. This is due to the great sample of traditions and culture that host its different celebrations. While Lake Titicaca is another great popular destination with tourists. It is recognized for being the highest navigable lake in the world.
Inside and around the Lake you will have endless activities to experience and enjoy. From tours of its floating islands to visits to the native communities that inhabit them. Among its most popular islands are the floating islands of Uros, Taquile, and Amantani. If you were looking for ways to enjoy experiential tourism, the Lake offers very good possibilities. Discover for yourself what this must-see destination in Peru is all about.
DISCOVERING AREQUIPA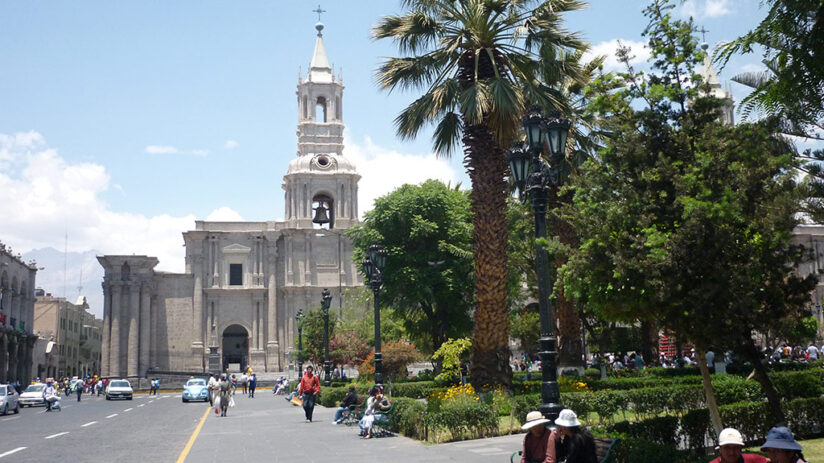 Arequipa is one of the most popular tourist destinations in Peru to vacation. This destination is worth including in your Peru itinerary. Arequipa is also known as the "White City". Most of the old buildings are characterized by being constructed with white volcanic stone. You can also apreciate the great background volcano named Misti. These are just some of the reasons to visit this beautiful city.
Its historic center is one of the most iconic and emblematic places to visit. The entire center has been considered a World Heritage Site. And its main square is considered one of the most beautiful in Peru. You will find old colonial houses, churches, monasteries, and many more historical buildings. A visit to the Santa Catalina Monastery is mandatory. Also, many tourists choose to travel to the nearby Colca Valley. Home of the Colca Canyon. This is one of the deepest canyons in the world and one of the most impressive natural settings in Peru. You can enjoy the Colca Canyon Trek, where you will be going through beautiful traditional villages. And if you are lucky, you will be able to spot the majestic Andean Condor in flight!
FLYING OVER THE NAZCA LINES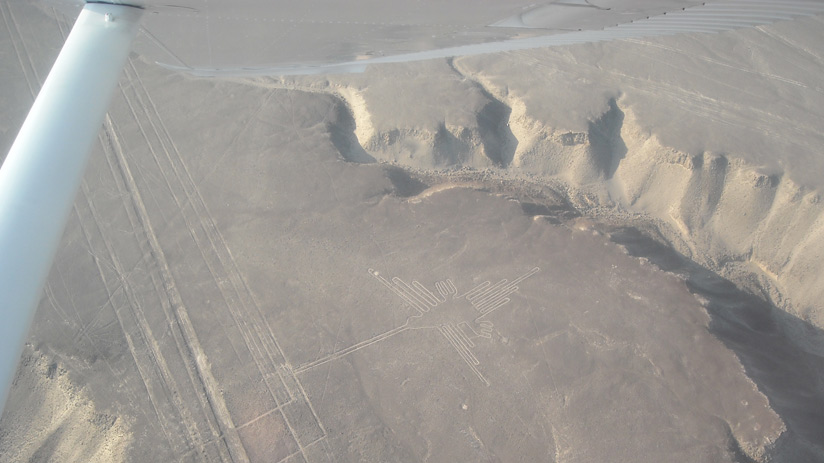 Just a few hours from Lima is the city of Nazca. This small town is home to the mysterious Nazca lines. Today, they are considered one of the many popular tourist destinations in Peru to explore. The origin of these emblematic geoglyphs remains an enigma for academics. But despite this, many theories and beliefs surround this site. Among its most famous theories, it is suggested that the lines were some kind of extraterrestrial creation. While the most reasonable theories suggest that they were irrigation canals, a type of astronomical calendar, and much more.
In order to appreciate the lines, it is necessary to organize a flight over them. This is one of the best ways to see the lines. Although you can also appreciate some from the observation tower, however, it is not the same. You will be able to see different animals, anthropomorphic figures, lines, and geometric figures. Some of his huge engravings are spread over more than 80 kilometers of desert. Do not miss the opportunity to know this magical destination. Being able to fly over the lines is one of the best tours in Peru.
TRAVELING TO IQUITOS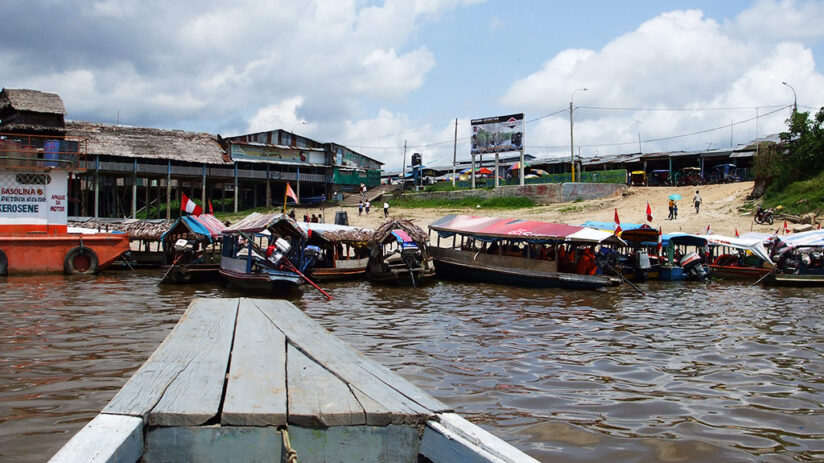 For adventure and nature lovers, there are numerous popular tourist destinations in Peru. One of them is Iquitos, the largest jungle city in Peru. This wonderful destination is ideal for those who love nature and its wildlife. In this place and its different routes, you will have the opportunity to feel intimate contact with nature and the Amazon jungle that surrounds it. Iquitos is a city totally inaccessible by land. That is, you can only get there by plane or boat.
From this city, you will have a great variety of adventure tours. Although it is advisable to plan your trip. Before visiting Peru with all the necessary items, be sure to carry those necessary in the jungle. You can enjoy a large number of luxury jungle lodges in the middle of the jungle. Also, travel one of the largest rivers on an all-inclusive cruise. The options are endless.
GOING TO MACHU PICCHU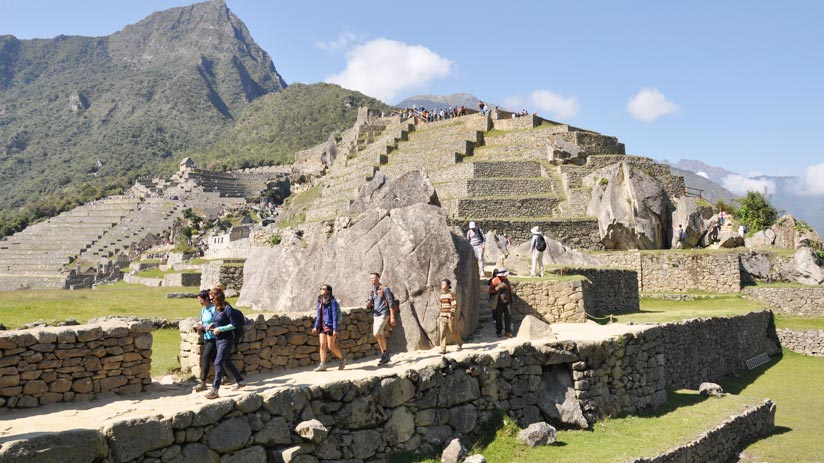 This titanic place could not be missing in our list of popular tourist destinations in Peru. The lost city of the Incas, Machu Picchu, is one of the culminating points of any adventure in Peru. Since most travelers who venture to Peru are to enjoy this wonderful place. It does not matter if you are traveling in a group or if you are traveling alone to Machu Picchu. It is an unparalleled adventure that will remain in your memory for the rest of your days. The views, how to get there and the route itself are unique experiences. You can complement your tour with a luxurious and comfortable train trip. Or if you are one of the adventurous people, the Inca Trail is for you.
Please note that this site is visited by thousands of people a day. So in order to enjoy this site and not miss it, it is advisable to book in advance. You will also find many Inca Trail alternatives in case you do not get to enjoy this route.
ENJOYING PARACAS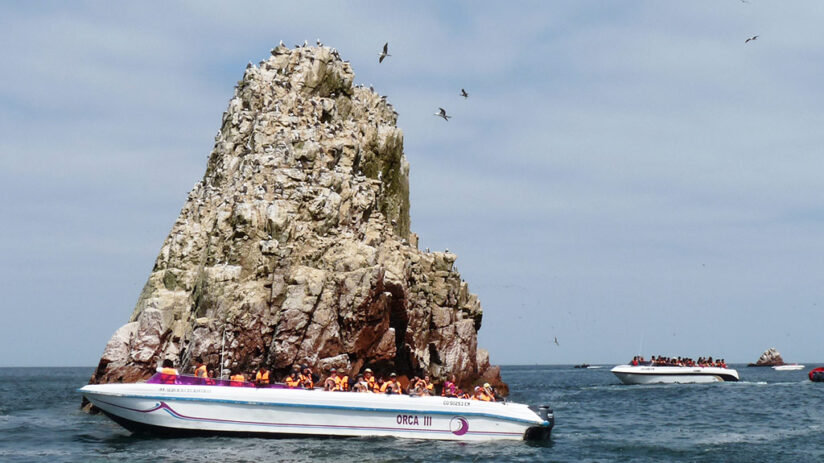 Paracas is one of the best places to relax and surround yourself with a wonderful natural setting. This wonderful destination is rich in history, wildlife, and breathtaking scenery. Therefore, it is one of the best places to relax while enjoying your holidays in Peru. You can choose to tour the beautiful Ballestas Islands or stroll through the equally impressive Paracas National Reserve. The islands are one of the best places to enjoy wildlife sightings. While the Reserve contains some beautiful beaches to explore.
As if that were not enough, you can experience other great activities. From sandboarding in Paracas to bike rides. Take advantage of the delicious seafood food offered in its different restaurants.
"FIND HAPPINESS BY ENJOYING THE JOURNEY, NOT BY AWAITING THE DESTINATION."
As you will see, Peru is much more than Machu Picchu. Among its different destinations, cities, and towns you will find a giant culture. Traditions, festivities, and beliefs shape this incredible country. We hope together with our Machu Travel Peru team to have been helpful. Keep in mind that these destinations are just a glimpse of everything you can enjoy. There are many things to know before traveling to Peru, that is why we invite you to clarify your doubts with us. If you want to know more about everything that Peru has to offer, you can consult with our qualified team of advisers. They will be happy to help you fulfill your long-awaited trip to Peru. Enjoy its main wonders with us!
---