Lake Titicaca and Puno are one of the most visited destinations by tourists after the incredible Machu Picchu. And it is certainly worth visiting the folk capital of the Andean country, as it is surrounded by wonders and cultural gems to appreciate. Among its great attractions, you can find the archaeological site of the Sillustani Tombs. It is one of the best experiences around Puno, with a half-day excursion to these intriguing tombs. You will be able to experience exceptional views of the nearby Lake and the different tombs casting shadows on the beautiful landscape. For this reason, together with the travel experts of Machu Travel Peru, we want to tell you everything about this incredible archaeological site.
EVERYTHING ABOUT THE SILLUSTANI TOMBS NEAR PUNO
PUNO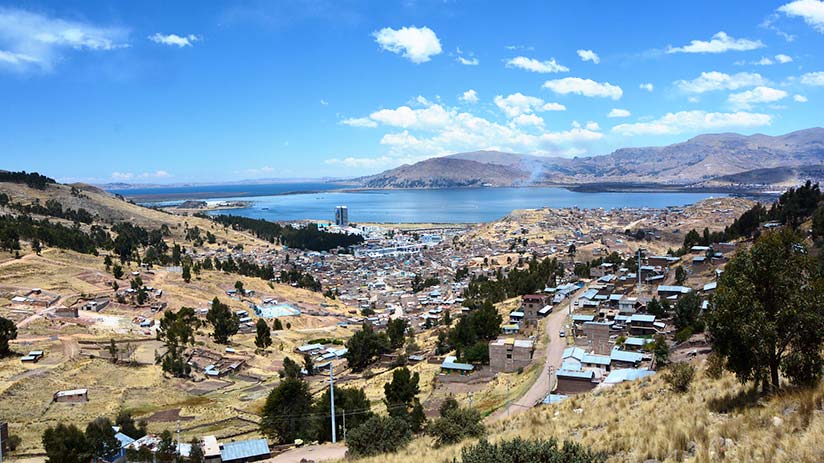 The Sillustani site is located approximately 40 kilometers from the city of Puno, but you can still take advantage of and enjoy the city before embarking on your adventure. The beautiful city of Puno is usually a start for adventurers looking to explore Lake Titicaca, but the truth is that you can find many things to do in Puno. This incredible city is a tourist center in itself, with amazing colonial architecture in many of its churches. Puno is an accumulation of cultures and folklore in each of its corners and streets. Despite being at a high altitude, this beautiful city welcomes tourists seeking to enjoy the various attractions with great friendliness and quality.
If you are looking to enjoy more than Lake Titicaca, the Sillustani funeral complex is a great alternative. It is here where you can enjoy the view of surprising tombs belonging to the ancient Kolla culture, which had its development in the peninsula of Lake Umayo. Don't miss out on this wonderful archaeological site on your next visit.
HISTORY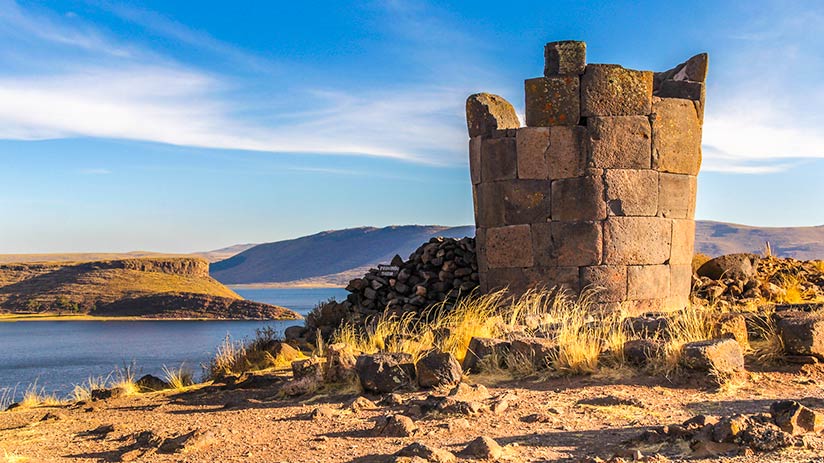 Some say that Sillustani is the ancient Peruvian "magicians" cemetery, although this mythical description has not yet been confirmed. Even though the different archaeologists have not yet come up with an explanation of why these funeral towers are around, there are a few theories surrounding the place. One of these theories suggests that they were once used as grain silos at some point. However, what is known about them is that they contain ashes from ancient cultures. The Chullpas towers are perfectly cylindrical and were built during the rise of pre-Inca civilizations, but they continued to be built during the Inca Empire. They functioned for the burial of the elite, like different kings, high priests, nobles, and their respective families. Unfortunately, many of these burial chambers suffered various looting, while others were simply not completed. Today, together with the Lake Titicaca Islands, it is one of the most important attractions within the Puno region.
GETTING TO SILLUSTANI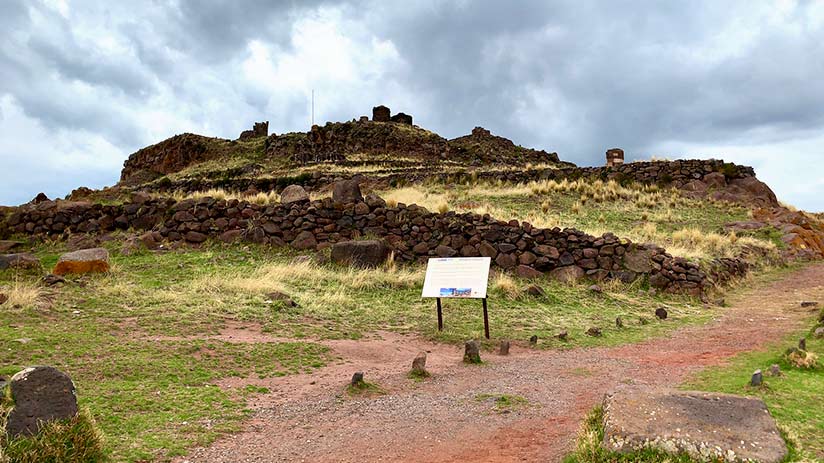 If you are wondering where is Lake Titicaca, you also have to ask yourself how to get to the Sillustani tombs. To get to this archaeological site you can choose to take a tour from Puno or simply go on your own by taking a bus. For this, you can choose the bus that goes from Juliaca to Puno or vice versa. They warn the driver that they want to get off at the detour that leads to Sillustani and from there they take a taxi that will take them to the archaeological site. The entrance is super accessible, with an approximate cost of 6 soles, so you have no excuses to miss this wonderful place.
SILLUSTANI CHULLPAS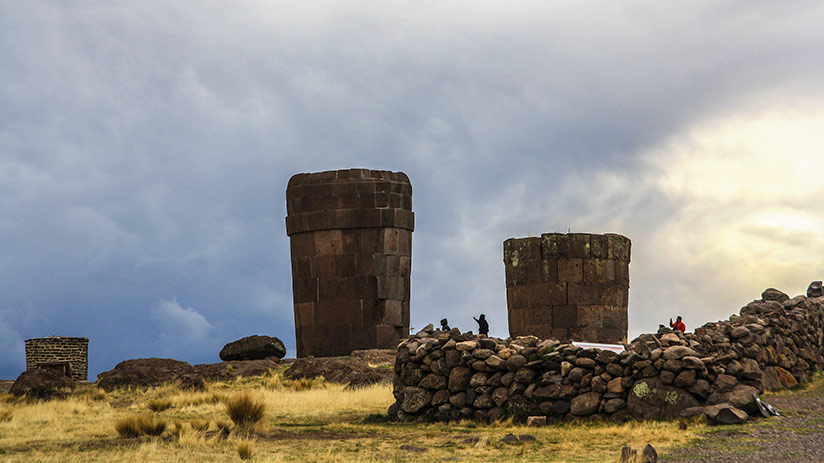 The entire Sillustani archaeological site is made up of approximately 90 Chullpas. The Chullpas can measure from two meters to twelve meters in height, making it a formidable sight to appreciate. They were designed so that the door was directed towards the east and the deceased could communicate directly with the Sun God. The entrance is quite small, so it is believed that the mummy was first introduced and then closed the entry. In the same way, these tombs were selected for the nobles, priests, and different rulers. In the Inca period, the Chullpas method was also used, and these can be distinguished from the rest because they are adorned with large cornices and some of their stones have high reliefs. After the Puno Boat tours, Las Chullpas de Sillustani is the next best attraction to experience.
LAKE UMAYO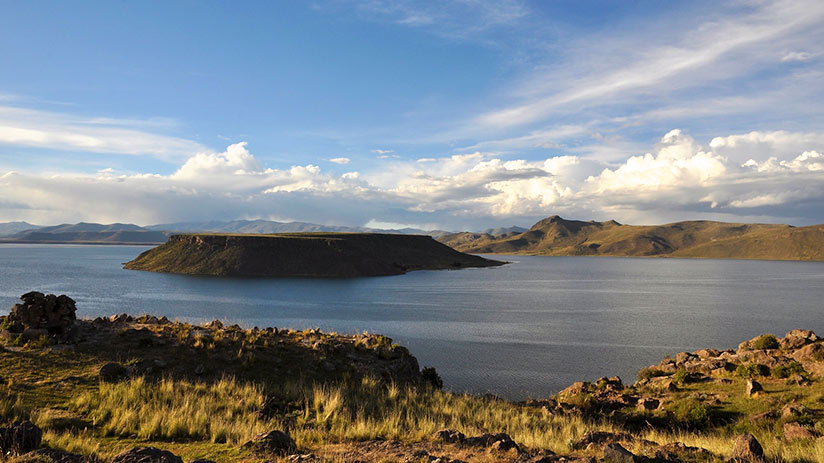 Lake Umayo tends to be a lagoon rather than a lake, with an extension of about 8 kilometers long and only 3 kilometers wide. Together with the Sillustani site, they form an excellent destination where you can enjoy the landscapes and views. It is also located quite high, at about 3,844 meters above sea level, so it can be a difficult walk for those who did not take the time to acclimatize. It is even said that it was once part of the great Lake Titicaca. This lake is a great alternative to complement your tour on the Lake Titicaca floating islands.
SILLUSTANI TOUR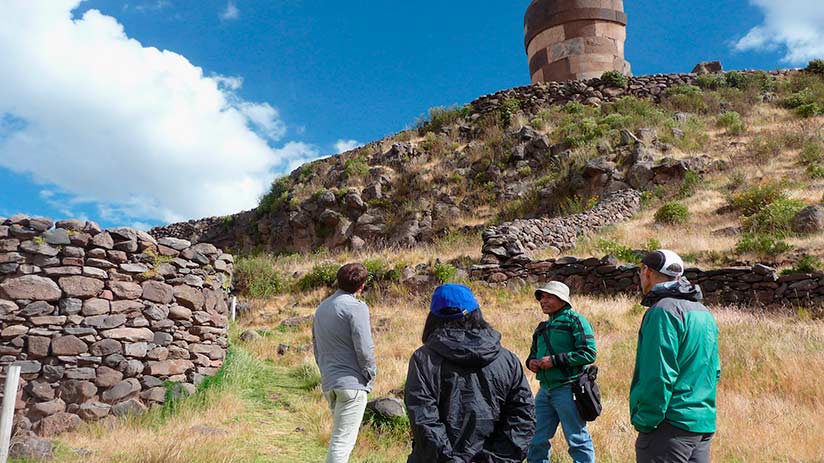 The easiest option to enjoy the archaeological site is to opt for a tour inside the city of Puno. These tours are not at all difficult to get or locate, as it is usually a very important attraction in the surroundings of the city. You can accompany this beautiful destination along with a tour in Puno and kill two birds with one stone. Do not miss this magical and charming destination destined to surprise you. If you wish, you can even organize with us a private and customized tour for your enjoyment.
"I WANDERED EVERYWHERE, THROUGH CITIES AND COUNTRIES WIDE. AND EVERYWHERE I WENT, THE WORLD WAS ON MY SIDE "
We hope together with Machu Travel Peru to have answered your questions regarding this incredible archaeological site. If you want more information about our private tours that cross the Sillustani tombs, you can consult our distinguished advisers. They will discuss all the steps to start organizing your trip!
---