In the province of "Pisco", in the department of Ica, about 250 kilometers and three and a half hours south of Lima, there is a natural paradise where you can live an unparalleled adventure. Dare to experience with all your heart the adrenaline of the Paracas desert. If you are a daring soul, you will be part of the best experience of your life with two of the most challenging activities that the different Paracas tours can offer you. For this reason, together with Machu Travel Peru, we have prepared an article in which we will tell you about Sandboarding in Paracas.
Enjoy sandboarding in Paracas as well as its different activities.
WHAT TO DO IN PARACAS?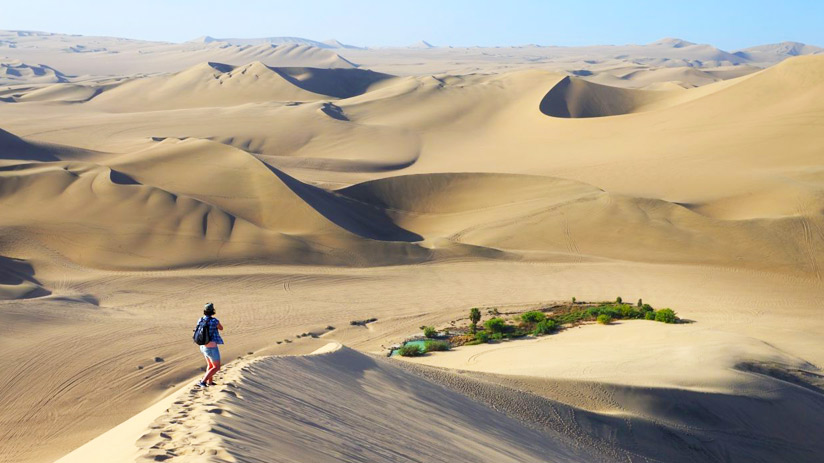 The first thing that is recommended is to practice Sandboarding in Paracas, but you may be wondering what is Sandboarding Paracas? It is a very popular extreme adventure sport to enjoy on the different tours in Peru. It is considered this way because the people who practice it descend through the sand at high speed, and for that reason, they are transported to the peak of adrenaline. To practice it, you do it by sliding on boards similar to that of snowboarding in the sand dunes of the California Paracas desert. In Peru, many agencies offer it. And by the way, the best options with more experienced professionals will make it an unforgettable experience. Since when you are there you will receive the appropriate instructions to practice this magnificent sport.
WHERE IS IT PRACTICED?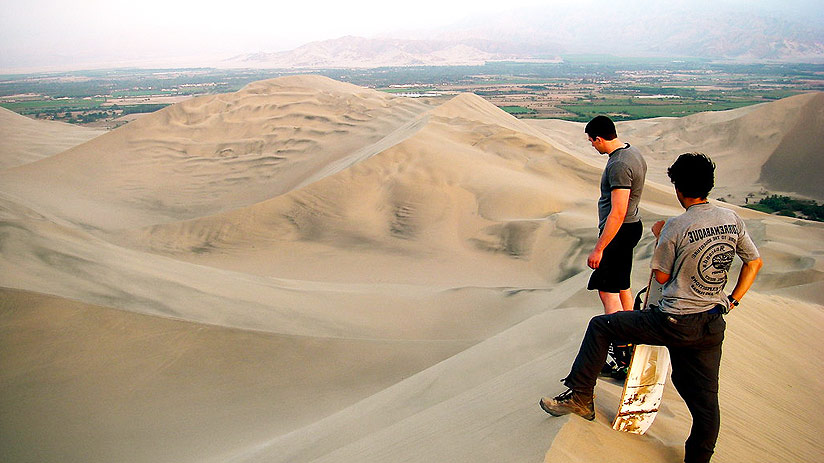 Sandboarding in Paracas is developed and practiced in one of the most beautiful landscapes deserts in South America, the Paracas desert of California. It has an area of ​​approximately 450 km². There you will find dunes of different sizes suitable for beginner, intermediate and expert tourists. With so much space available, it is impossible to get bored and not find something new. Sandboarding is one of the most original and unique activities in Peru. California desert dunes, as mentioned above, vary in different sizes. In the practice of Sandboarding in Paracas, you will be able to make short descents of about 15 meters long that can exceed 50 meters. Depending on the tour chosen and the area you decide to explore, you will have a different type of experience. No matter which dunes you decide to ride, there is no better experience than sandboarding in Paracas.
LEVEL AND DIFFICULTY OF THE TOUR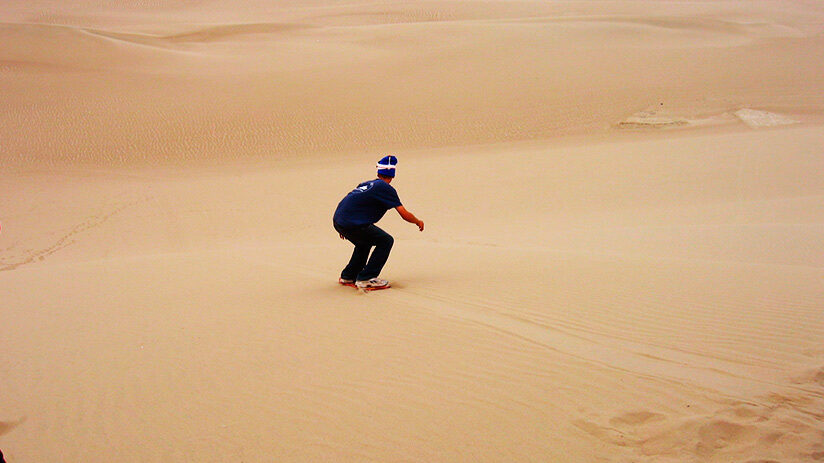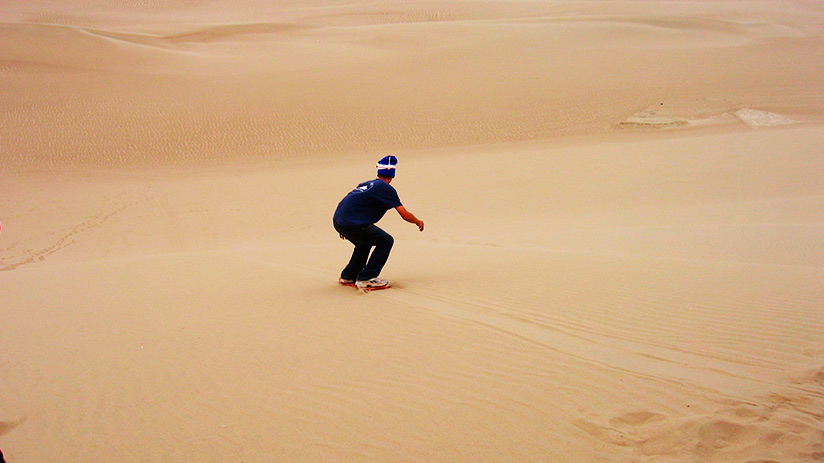 You don't have to be a professional to practice it. There are small dunes where beginners can get started in this sport. You can do it sitting, lying down, or standing (the riskiest can "surf"). If you are experienced, you will find more complicated dunes so that you can better develop your skills. If you already have some kind of experience with other similar sports, you will have a unique and fun experience. Believe it or not, it is not a complicated sport to understand and handle. In addition, the instructors who will accompany you will give you some basic instructions. Dare to experience this wonderful activity!
BEST SEASON TO ENJOY
Any time of the year is good for this sport. So, if you are precisely the one who delights in strong emotions, nature to the fullest, lives day-to-day to the limit and above all, leave your comfort zones to face new challenges … It is time for you to explore and create new memories in Sandboarding in Paracas. But if you find yourself traveling during the summer in Peru, it is recommended that you go through Paracas and enjoy this wonderful activity. Get ready to experience one of the most incredible sensations on a board over the impressive desert of Peru!
WHAT TO BRING:
Keep in mind that being a unique sport in Peru, you have to bring some essential quality objects. In itself it is always advisable to carry the following items:
Light clothing
T-shirt
Windbreaker jacket
Sunscreen Cap and sunglasses
A board for sandboarding (but some agencies can include it)
Sneakers (don't use sandals – inhibit your ability to sandboard and explore the dunes).
Water or any hydration drinks.
ALTERNATIVE ACTIVITIES TO ENJOY IN PARACAS
But sandboarding in Paracas is not all there is to experience. In beautiful Paracas, there are endless activities without parallel. After staying in one of the luxurious hotels in Paracas, you can begin to know the area as its different activities. Therefore, it would be a good idea to know everything that Paracas has to offer.
BUGGY RIDE THROUGH THE DUNES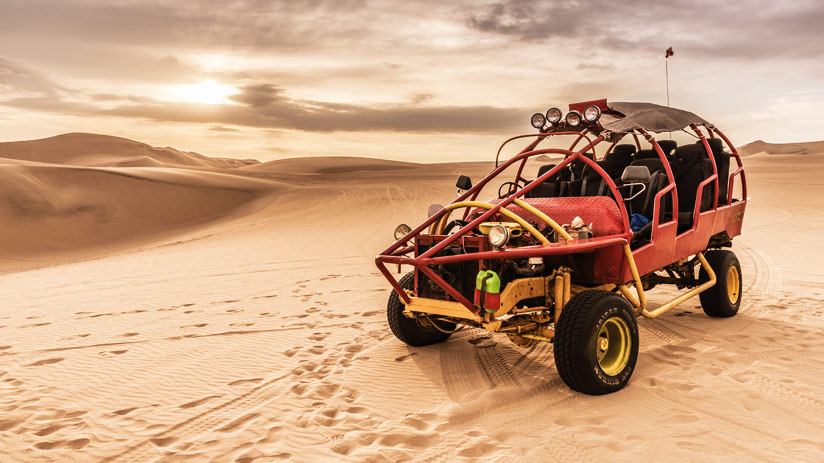 Then the second adrenaline rush you can experience is the Buggy ride. As you navigate through the great Paracas desert of California aboard a powerful buggy, you will feel the excitement you were looking for. It is one of the exclusive activities of the family tours project in Peru. So, if you come to enjoy it with your children, take advantage of this great initiative so that everyone can tackle the powerful buggies together. The buggies are exclusive 4 x 4 vehicles that transport you through dunes of different sizes. An extraordinary path awaits you in the middle of the desert to show you all its mysteries… On the way, you can make stops where you can appreciate the landscape and take splendid photographs. In addition, the course alternates between mild and intense to moderate and extreme, satisfying even the most demanding customers. It's fun!
EXPLORE THE PARACAS NATIONAL RESERVE
The magic of Paracas still has more and some recommendations of things to do in Paracas Peru are to discover the Paracas National Reserve, which is the only protected maritime area in Peru. It conserves a representative sample of the marine ecosystems of the cold sea of ​​the Peruvian Current or Humboldt Current. More than 100,000 people visit this reserve annually. Within a Paracas National Reserve tour, you can choose to tour the reserve on a beautiful bike ride. It is one of the best ways to get to know the different beaches and natural settings at your own pace. You can also take photos of some unique sunsets in Peru.
A TOUR THROUGH THE BALLESTAS ISLANDS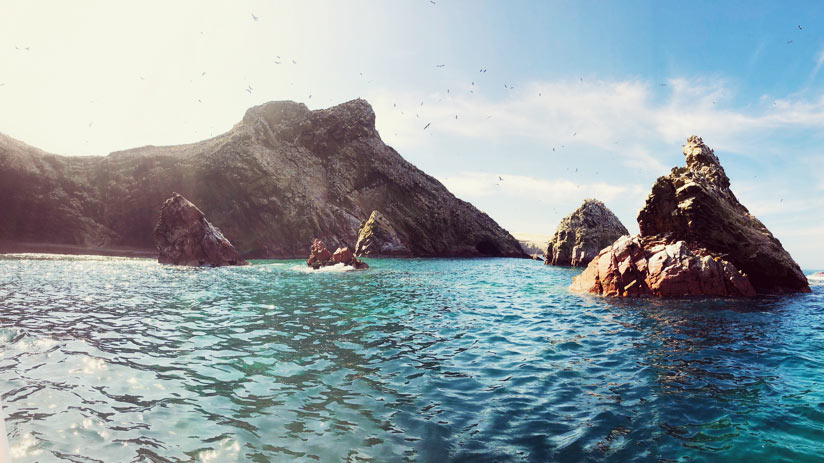 You can also visit the Ballestas Islands that show a spectacular panorama and natural scenery of marine life in the Pacific Ocean. These islands are three and their names are Ballesta Norte, Ballesta Centro, and Ballesta Sur. They are the habitat of the fauna of the area (penguins, sea lions, seals, and a great variety of birds such as pelicans, flamingos, and boobies). Many birds use the Ballestas Islands as a place to rest and feed during their migrations. As a traveler, during the excursion, you are also a participant in observing the figure of the "Candelabra". This is a famous and immense geoglyph drawn on the changing surface of a sandhill, never having been erased. And as if that was not enough, you can also choose to do Kitesurfing in Paracas.
FLY OVER THE NEARBY LINES OF NAZCA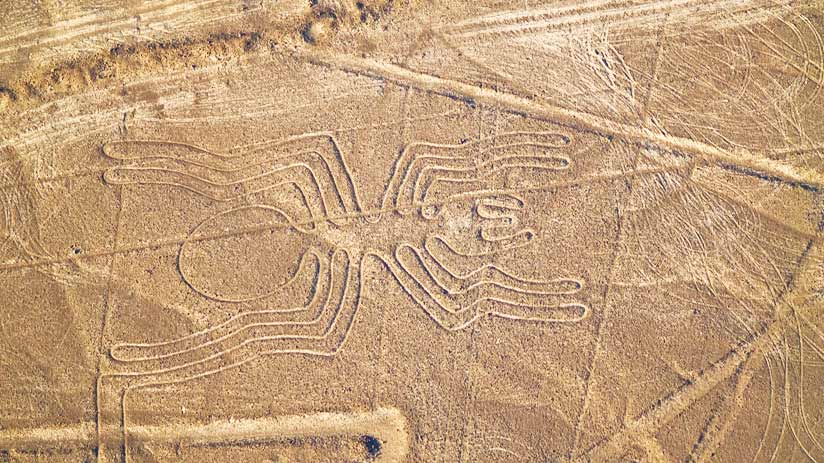 After touring the different Peru beaches that are in Paracas, you can alternatively choose to tour the wonderful Nazca Lines. The lines pose one of the greatest enigmas in world archeology due to their quantity, nature, size, and continuity. The geoglyphs represent living creatures, stylized plants, fantastic beings, and geometric figures several kilometers long. They are supposed to have a ritual function linked to astronomy. The main figures are the trapezoids, the whale, the astronaut, the monkey, the dog, the condor, the spider, the hummingbird, Alcatraz (the pelican), the parrot, the hands, and the tree. The best way to appreciate them is through an organized flight. Nazca is quite close to Paracas and you can visit two of the most wonderful destinations in Peru.
"THE JOURNEY NOT THE ARRIVAL MATTERS."
In conclusion, sandboarding in Paracas is one of the activities that you cannot miss. Whether you plan to explore the reserve and the Ballestas Islands, it is a good idea to consider this activity. Many times due to the importance of the Islands, this activity often goes unnoticed. But if you are going to have time available in Paracas, it is something that you cannot miss! We hope together with the experts from Machu Travel Peru to have helped you. If you want to know more about our adventure tours, it is better that you consult with our qualified advisors.
---