Who loves to travel and to shop at the same time? When we travel it is nice discover new things that we can display at home to remember our trip. On a trip to the South American country of Peru you will be delighted at the range of color on offer, vibrant colors made from vegetable dyes feature in all the markets around the country. Shopping in Peru could be one of the highlights of your trip so remember to set aside some money to buy some wonderful souvenirs.
When you arrive into Peru you will land in the Capital of Lima, a vibrant city with a fabulous mix of old and new to keep you occupied for days on end. There are several types of shopping in Lima from markets to trendy upscale shops that will set back the budget.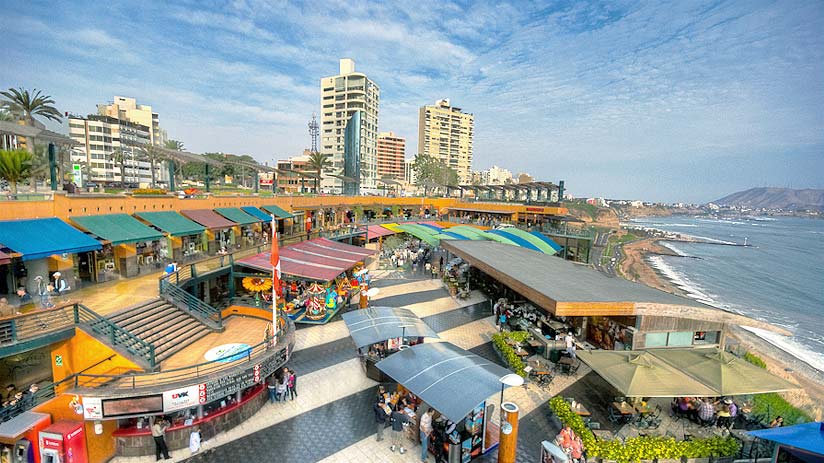 Larcomar in Lima is considered the coolest place to shop in Lima, built into the side of the cliff; Larcomar is a great place to visit even if you do not want to shop. Try one of the great restaurants that have some of the best views anywhere. This is a great place to hang out in the summer months and the sip a few cocktails on one of the terraces at Larcomar. Larcomar has some of the more upmarket shops as well as some very nice Peruvian jewelry stores.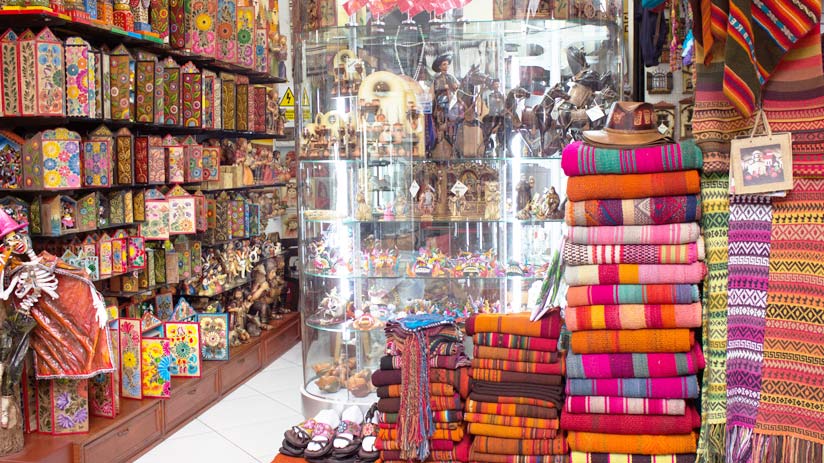 While in Lima, try to visit the Mercado's Inca, the perfect place in Lima for brightly colored handbags, shawls, sweaters and jewelry. There are many stalls selling Peruvian craft to take home to family and friends. Polish up on your bargaining skills and do not buy from the first stall, as there are plenty of stalls and variety to choose from, try to use your Spanish and a smile, as this will go a long way.
In the suburb of Barranco on the coast of Lima is Deacute Market, this is unlike any other market that you will visit in Peru, this market features modern contemporary art. The difference here is that there is no bargaining here, the prices are set and the artist is who is selling their pieces.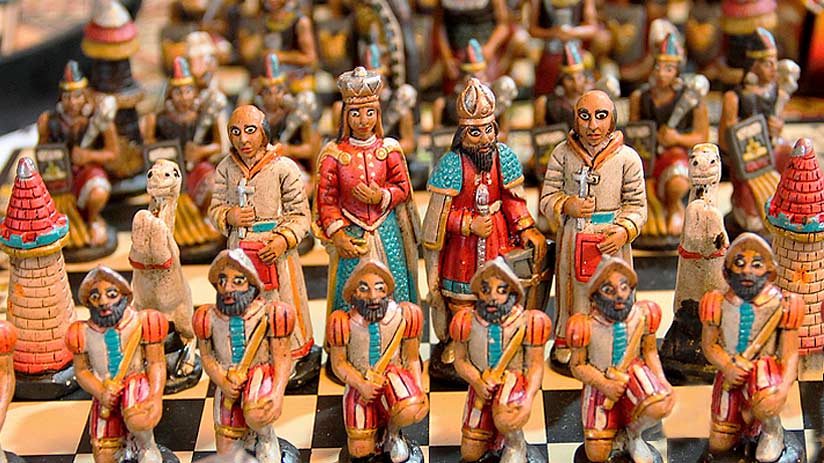 For the brave of heart the area of Lima called The Gamarra is worth a visit, featuring clothing that is very cheap and new, there are a maze of galleries that sell not only clothes but shoes, material and under ware, worth a visit if you have the time but known for thieves and pick pockets.
When you arrive into Cusco, it is full of small markets to browse and shop. At the end of Ave Sol, in Cusco city you will find a large market with is dedicated just to souvenirs, you will need to set aside at least a few hours to explore the market, the prices are a little cheaper than in center of Cusco and there is a wide variety.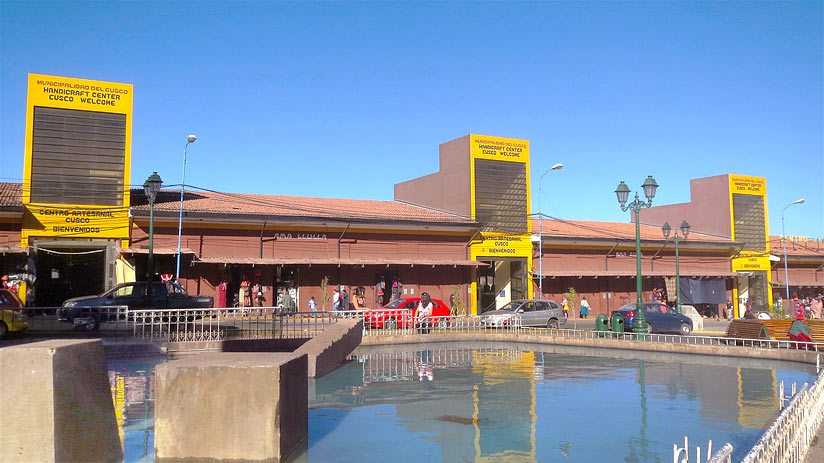 Travel to the Sacred Valley around 40 minutes from Cusco and you can visit Awanacancha a working farm that breeds Llamas and Alpacas for their wool and where the local people produce wonderful knitwear for you to purchase. Travel further on to the pretty little village of Pisaq, here you will find the market on the main square of Pisaq. Full of all wonderful color that you would expect from a Peruvian Market, the market is a great place to shop. In addition, you will need to take your camera, as there are many photo opportunities with the local people traveling from the country to sell their wares. Around the plaza in Pisaq, there are also some great places to eat and have coffee. Pisaq is a great place to spend some time on your Peru Holidays.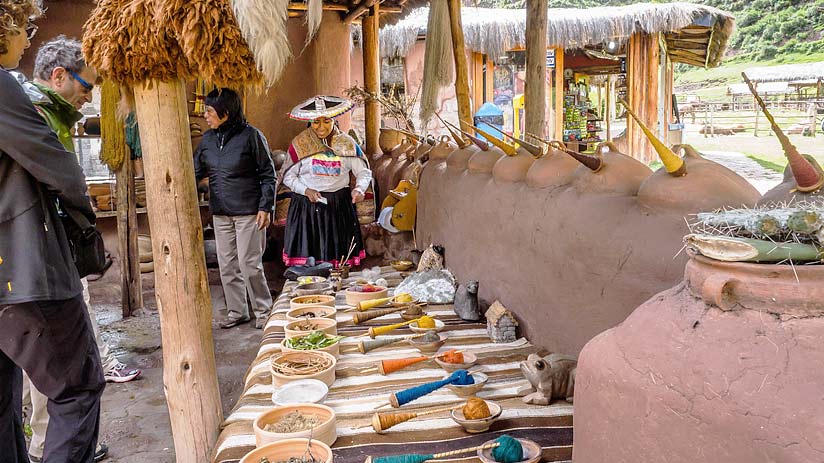 From the Sacred Valley you will want to take a trip to Machu Picchu, you can either take the train or do one of the many hikes that arrive at the Inca Citadel. Below Machu Picchu there is the quaint little town of Aguas Calientes. Most people spend the night before they adventure to the Inca ruin, the town is full of nice little restaurants and hotels but at the train station there is a market to buy some gifts to take home.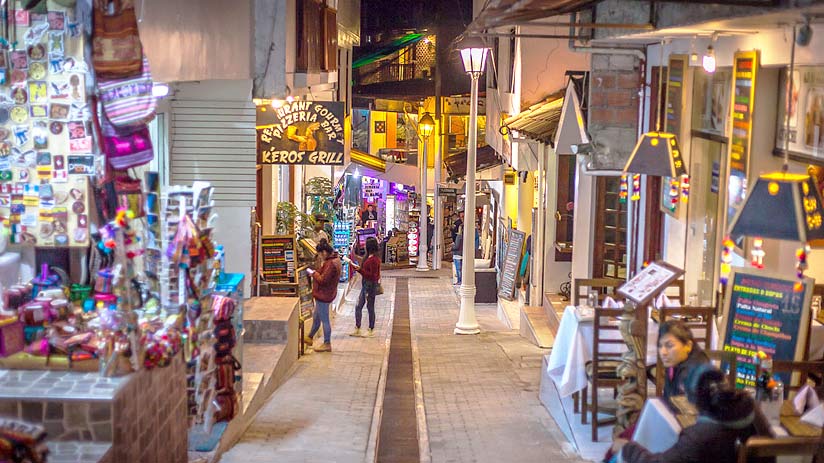 If you are a dare devil than in the southern town of Juliaca which is close to Puno every Sunday you can brave the crowds and attend the market, where you will find clothes that have been imported from Bolivia and the United States. Do not take any valuables with you just some money and hide it well.
Shopping in Peru is one of the best experiences you will have on you Peruvian holiday. There are many ruins to see in Peru and much culture to learn. Discover all Peru has to offer on an organized tour so what are waiting for book your Peruvian holiday today.
---