For those of you who love to travel and love to shop, a Peru travel to get to Machu Picchu could be just what you need for your next vacation. When visiting Machu Picchu you will of course spend most of your time at the Inca Citadel, listening to your guide about the legends and the history of the Inca´s and the site, hear how the city was occupied for a short period and how it was mysteriously abandoned. Why was it deserted? Nobody seems to know or understand the reasons. Marvel at the beauty that is Machu Picchu and its outstanding location, built on the side of a mountain on the edge of the Amazon Jungle, hidden for centuries from the Spanish invaders that never found it, only to be discovered early last century by an American professor named Hiram Bingham.
Most people who want to go travel by train from Cusco to Machu Picchu and pick the dry season as the best time to go to Machu Picchu, but in this article, we will discuss where to buy the best souvenirs on your trip to Machu Picchu.
In Machu Picchu itself you can't miss the open air market and you won't miss it as you have to walk through it to leave the train station once you arrive into Aguas Calientes, this small market is full of stalls, selling everything you will need to buy for yourself and your family back home. There are also gifts relating to Machu Picchu on sale. Although it may be a good idea to leave your shopping until after your tour as you will not want to carry it with you on your tour.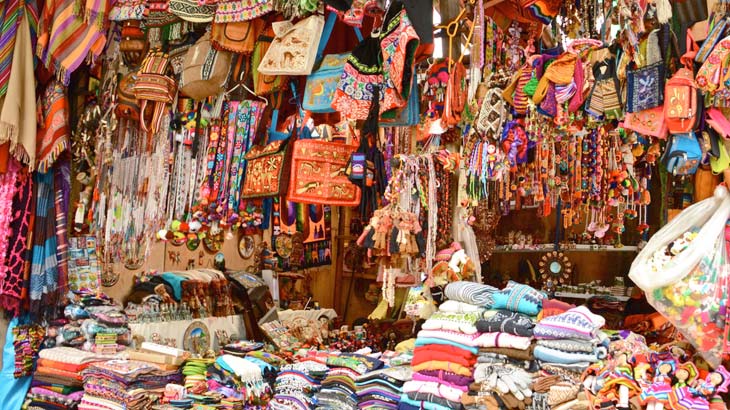 There are many other places around Peru for your souvenir shopping and most of you who know something about Peru will have heard about the colorful Pisac Market, located in the Sacred Valley of the Incas' near Cusco. The market is open every day but Tuesdays, Thursdays and Sundays are the biggest days with the country people coming to Pisac to sell their fruits and vegetables. In this market, there are a large selection of weavings, jewelry, ponchos, hats, musical instruments, ceramics, alpaca products and a whole range of souvenirs and gifts to please even the most hardened shopper.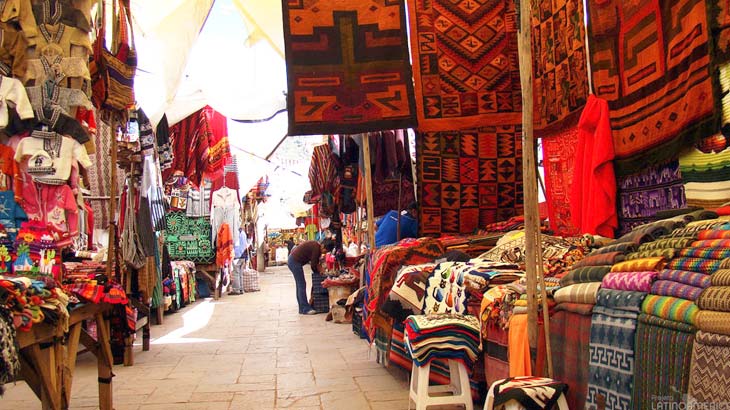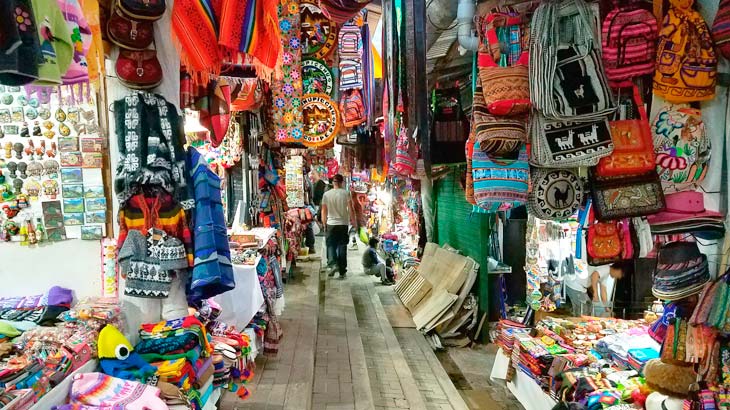 The market also has several wood ovens where you can purchase empanadas pastries fresh out of the oven, these are delicious snack to curve your appetite before lunch. The market is open every day from 9am to 4.30pm. There are some unusual products available for purchase like brightly colored powders that you can make water colored paints from and chess set that feature the Spanish and the Incas. Pisac is also home to many foreigners who have settled in the area and opened many different natural product stores.
If you are hungry from all your shopping there are some great little restaurants to try on the main plaza in Pisac. If you have time, you really have to try the Blue Llama. This funky little place has good lunches and the cake is fantastic. If you have a craving for Pizza, there are plenty of little restaurants in Pisac to try.
After you leave Pisac and travel back to Cusco city, you must see the San Pedro market in the center of Cusco. This market is a kaleidoscope of colors and smells where you can purchase all your souvenirs at a cheaper price. This market is a good way to spend a couple of hours wandering around, you will come across the juice aisles so if you have time you must try one of the delicious juices on offer, they will not disappoint. The market also features fruit, vegetables, meats and flowers and is where the local people go to buy their food. At the bottom end of the market are the local women selling lunch, which usually consists of a soup, a second and sometimes even a dessert, the cost of these meals is so cheap, but if you choose to eat here make sure you check that there are plenty of people eating here so the food is fresh.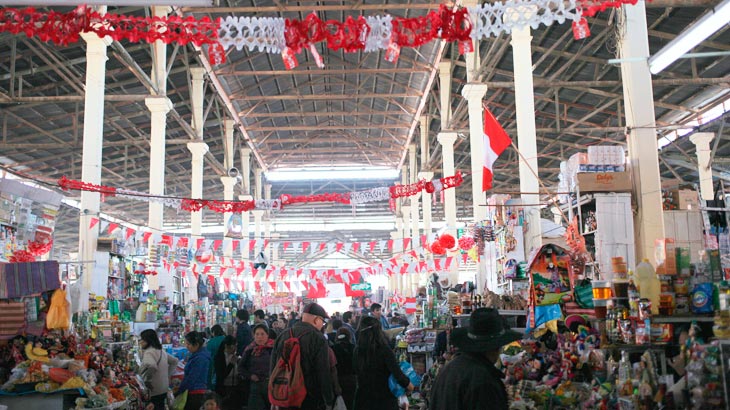 Also in the streets of central Cusco, you will find many small markets to buy lovely Peruvian handicrafts to tame home with you. It is fun to explore the cobblestone streets of Cusco and discover the markets and shops.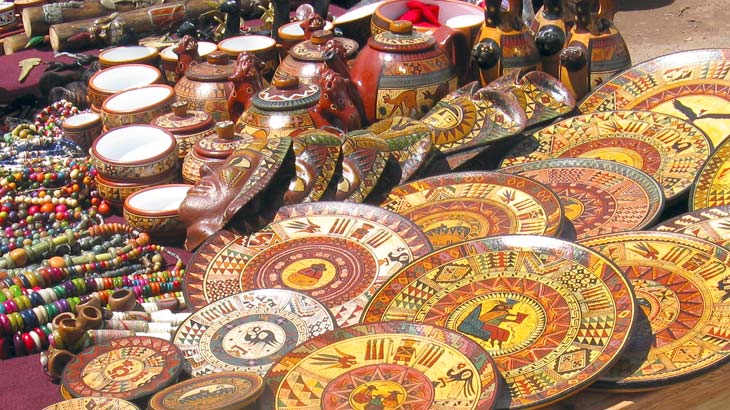 Most of the major tourist cities in Peru have markets you where you can shop, ask the reception of your hotel for a map and to point out where the best tourist markets are located. Another tip for your tour in Peru is that some of the best photos you will get are in the local markets of the local people in their natural environment.
Do not forget to bring your money with you as there are many beautiful handicrafts to purchase and to take home with you to remember your time in Peru.
---