When you talk about vacation, the best thing you can do is to be able to travel when the sun rises. Therefore, for the following summer, it would be ideal to visit Peru with friends or family. And why not start planning right now? Precisely, with all the events happening around the world, being able to deal with a more positive aspect sounds better than being overloaded with information. Better start reading about destinations to visit or tourist plans to enjoy. For this reason, together with Machu Travel Peru, we have prepared an article on the best summer vacation ideas.
And to travel at the best time in Peru, it is necessary to book in advance. Most of the tourists who want to know the Andean country choose the sunniest time to enjoy the different paradisiacal beaches and destinations. The only exception would be in the surroundings of Cusco and Machu Picchu since, during the summer, it coincides with the rainy season. Similarly, a little rain is not a problem for those with an appetite for adventure. But if you have doubts, you can always consult our advisors so that they can give you a hand regarding the best time and prices. Here, we will mention a few summer vacation ideas for you to enjoy with friends or family.
Remember that these destinations are just a glimpse of everything that Peru has. Get ready to know the best places to enjoy in the summer.
Greatest summer vacation ideas to enjoy within Peru
ENJOY THE BEACHES OF MÁNCORA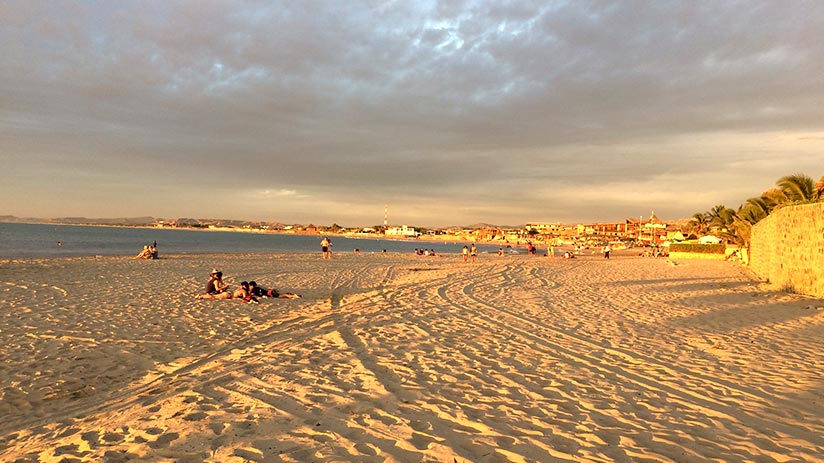 This wonderful beach destination is one of the most visited sites by both foreign and local tourists. But if you are a lover of surfing and warm waters, then in Mancora you will have a lot of fun. One of the most popular sites for young local and foreign tourists. You will find not only top-quality waves and beautiful beaches, but also beautiful accommodations full of life. If you are planning a trip to Peru then you should not miss one of the best beach destinations in the Andean Country.
Now if you are looking for something a little more exclusive, places like Vichayito and Las Pocitas beach will be for you. Although there are also more relaxed options away from the crowds of young people. Besides, there are numerous tours where you can enjoy swimming with sea turtles or diving. Enjoy the endless fun and joviality that you will find in Máncora.
GET TO KNOW THE ICA VINEYARDS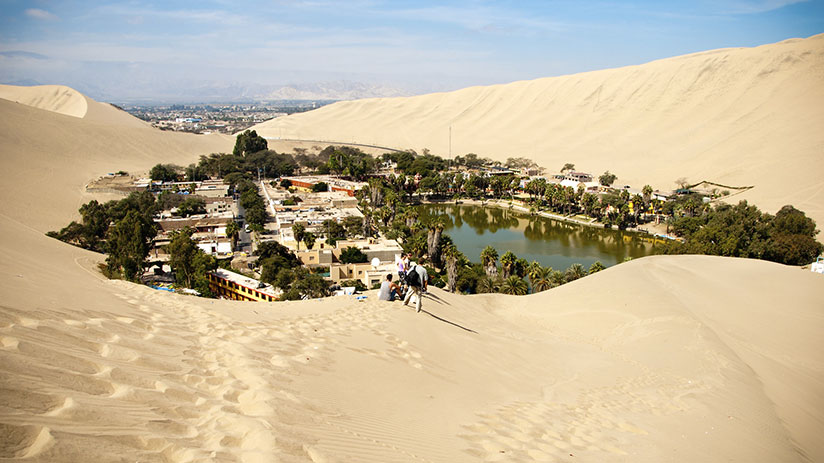 Ica is a small city located just south of Lima. And this destination has a truly rich historical past. So you will have at your disposal many things to do and know. One of the best places to enjoy in the summer is the city of Ica, considered one of the best Peru vacation spots to enjoy the different activities they have to offer. This city is located south of Lima, and it is not difficult at all to reach it. It has various museums, haciendas, churches, and a very active nightlife.
It is also known as the city of wines due to its many vineyards where you will taste a selection from another world. Fortunately, Ica has a large number of quality accommodations, many close to bars and nightclubs that are worth visiting. But if the city is not enough, you have places like Huacachina, Paracas, Cachiche, and the Ica Desert. So if you plan to travel to Peru during the summer, don't miss out on one of the most amazing tourist sites in Peru.
EXPLORE THE TRUJILLO COLONIAL CENTER
Trujillo is a city full of buildings with old facades that reflect the rich history of the place. This is a great destination for those looking for a more picturesque place with a particular architecture full of history. Trujillo has a truly fascinating historic colonial center. There's no doubt that it is one of the best summer vacation ideas to enjoy with family. This beautiful city has a colonial center full of life as well as being made up of museums, accommodations, and archaeological sites that you cannot miss. Trujillo also has some incredible beaches that you should not miss, especially if you travel during the summer.
You can also experience places like the Chan Chan complex, an adobe city that will make you question how old the world is. Or visit Huanchaco, one of the world's largest reserves to surf and enjoy the summer. If you are looking for family vacation ideas, this is your place. It is quite easy to get to Trujillo, so you can find a large number of companies and buses that travel to the destination. In addition, Trujillo has numerous hotels to stay in and enjoy a truly magical destination.
VISIT THE CITY OF KINGS, LIMA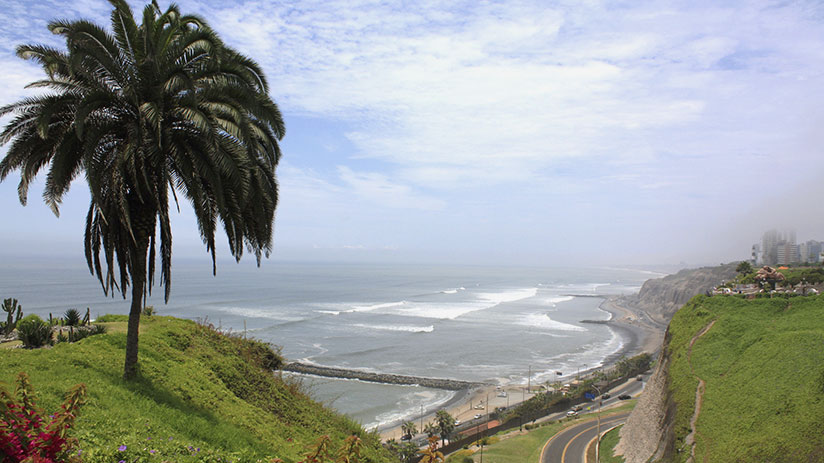 Lima or the "City Of Kings" is an obvious destination within the many summer vacation ideas. Especially when most international flights land in the capital. Therefore, it is highly recommended that you visit for a few days and enjoy the city that never rests. Here, you can get to know first-hand the famous Peruvian cuisine and even experience international restaurants where you will eat like a king. Or tour the central areas like Miraflores and its incredible boardwalk. The capital of the Andean country will not disappoint you at all, and you will be able to understand a little the tradition and culture that is observed everywhere.
Summer can be fully exploited within the city of Lima, where you can visit some of the best tourist beaches. Especially if you dare to go a bit outside the city limits. Where you can enjoy magical waves and fascinating Peru beaches. All accompanied by unique sunsets and a delicious cold beer. The options are endless, so you should not miss this wonderful site. And an advantage of being a city by the sea is that you can find many high-quality seafood restaurants. All offering delicious Ceviche dishes and other culinary delights. An option that you should not miss for anything.
DELVE INTO THE IQUITOS JUNGLE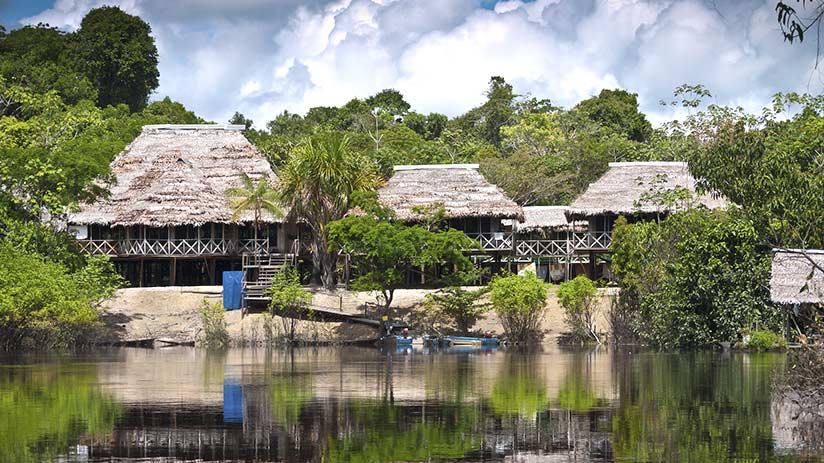 If all this is not enough, you can always visit the city of Iquitos in the summer. We believe that among all the summer vacation ideas available, being able to travel to Iquitos is truly magical. You will be able to be amazed by the amazing architecture of the city that seems to surround itself and float among the flora and fauna of the jungle. Among all its places to know, you cannot miss La Plaza de Armas, El Boulevard, La Iglesia Matriz and Isla de los Monos.
This is one of the most beautiful and unforgettable experiences for tourists. Located in the heart of the Peruvian Amazon, this great city is a wonder for foreigners. To get there, you will have to do it by plane or boat since by land it is totally inaccessible, making it even more exclusive and attractive. If you are looking to immerse yourself in adventure holidays in Peru, this destination is a must. You can explore places full of wildlife or simply relax in the many eco-lodges around. Another unmissable aspect of the site is its distinguished gastronomy, where the local ingredients take center stage. When it comes to Iquitos, don't worry about the best time to visit Peru. This place is a true paradise for tourists throughout the year.
SAIL THROUGHT THE ISLANDS OF LAKE TITICACA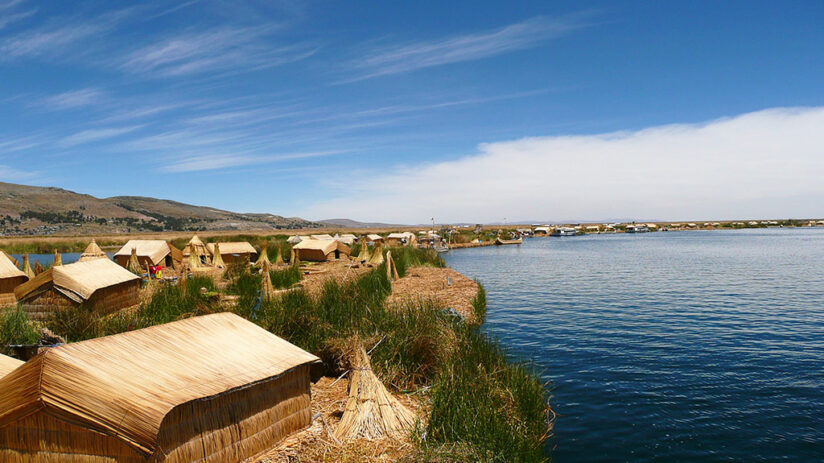 Located between the border of Bolivia and Peru is the incredible Lake Titicaca. This is the highest navigable body of water in the world and stands at an elevation of about 12,507 feet. In the Lake lives a community of natives known as the Uros. This community is a group of people who traditionally live on more than 70 artificial reed islands. The islands were built entirely by hand with the surrounding reeds. And once you are on the islands you will feel like you will be taking a trip back in time. One of the best summer vacation ideas.
The inhabitants of these islands still dress in traditional costumes and cook over an open fire. You could consider the community and the islands as a museum of living history. Therefore, it is worth a visit, especially since its inhabitants may be the last generation to inhabit the islands. Since the children of the inhabitants study and make a great effort to integrate into modernity. Many of the children who were born on the islands today are integrating into the capital city of Lima. You can also visit the islands of Amantani and Taquile, two fascinating alternatives to explore.
REJOICE WITH THE WHITE CITY OF AREQUIPA
This is another one of the incredible summer vacation ideas that you should know. Arequipa, also known as The White City, is a true treasure of Peru. Some of the dishes that you should not miss are the Chupe de Camarones, the Adobo Arequipeño, La Chicha de Jora, and other true delicacies. Arequipa is a true place to discover traditional gastronomy with certain modern touches. Museums, guided tours, cultural excursions, and archaeological sites to explore are some of the things that await you. Arequipa also has the privilege of boasting numerous high-quality hotels that surround the main sites of interest.
Very close to the city you can find the Colca Canyon and other places of interest. Among its main museums, you will have the opportunity to meet mummies and the history of the site. A place as magical as it is fascinating, therefore a destination that you should not miss.
"DARE TO LIVE THE LIFE YOU'VE ALWAYS WANTED"
In conclusion, these are some of the busiest places in summer. But the truth is that you can enjoy much more throughout Peru. We hope these summer vacation ideas have been to your liking. The truth is that any destination in Peru can be enjoyed pleasantly during the summer. But if you want to get the best out of the sun and the magical sunsets in Peru, these are your places. We hope, in Machu Travel Peru, to have been of help in planning your next trip. If you are hesitant, you can always consult our advisers. We will be waiting for you in Peru!
---