Would you like to travel to Tambopata?  If your answer is yes and you are like most travelers, you spend a great deal of time planning your holidays in order to guarantee a fulfilling jungle experience!
So, you may wonder how to choose the best and authentic Tambopata lodge or Amazon tour, but you don't need to worry about anything! We have some interesting options in mind which offer all-expenses-included tour services, expeditions in nature, different entertaining activities and, of course, delicious Amazonian food to give you a unique jungle experience. But each one has its own style, character, and benefits. Check below which one matches with your interests!
Posada Amazonas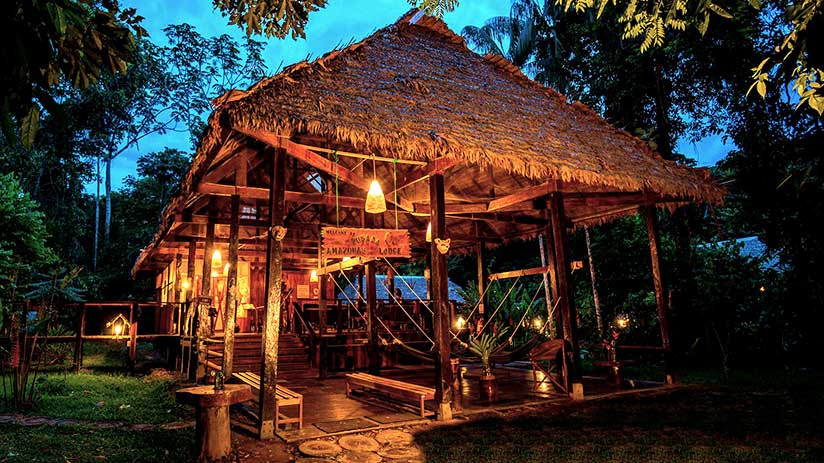 At least two hours of travel time is required to reach this Tambopata lodge. One-hour road trip from the Puerto Maldonado airport, followed by a tranquil and pleasant one-hour boat ride on the Tambopata River. This last ride often includes the first sightings of wildlife, you will be able to see macaws, monkeys, capybaras, and even alligators. Amazing! At this point, you will be officially into the Peruvian jungle.
This jungle heaven offers you a unique and vast set of engaging activities such as piranha fishing, boating, farming, ethnobotanical walks, canopy and many more. There are plenty of opportunities to see wildlife, also discover and learn about our ancient indigenous heritage (Ese Eja Tribe). And furthermore, Posada Amazonas gives you the opportunity of creating your own personalized adventure. As a result, your Amazon tours will be remarkable. 
*Posada Amazonas is located inside the private reserve of the Ese Eja Native Community of Infierno and provides full-time employment to Ese Eja people. Staying in this Tambopata lodge supports the conservation of indigenous culture and land.
Refugio Amazonas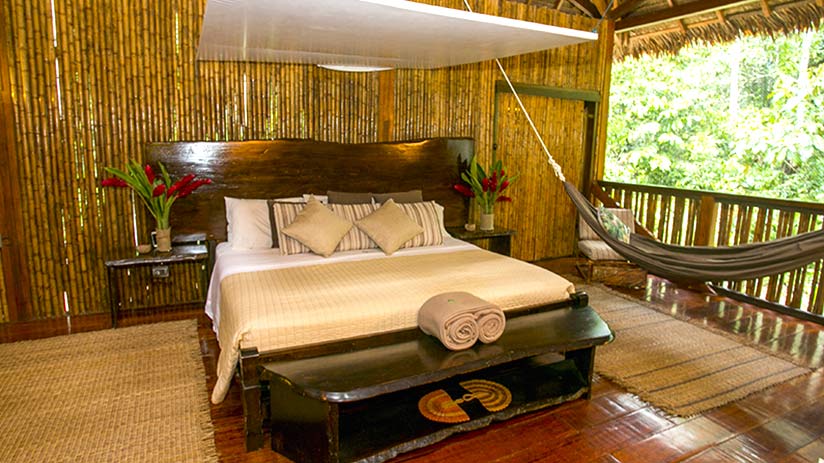 The perfect place for nature lovers, this lodge lies deep within the rainforest.
Refugio Amazonas requires at least four hours of travel time. Forty-minutes road trip from the Puerto Maldonado airport, followed by a three-hour boat ride on the Tambopata River.
This secluded paradise offers an extensive variety of adventure-focused, kid-friendly (perfect place for families) and science activities. Refugio Amazonas serves as the headquarters to a Citizen Science program, Wired Amazon, which connects guests to the science and discovery of the Amazon. Really impressive. But even more interesting is that Refugio Amazonas is committed to recovering the area surrounding the lodge.
Some activities offered at this Tambopata lodge include: Visit the macaw and parakeet clay click, climb up the canopy tower, jungle farming, sunset cruising, boat around oxbow lakes and many more.
Tambopata Research Center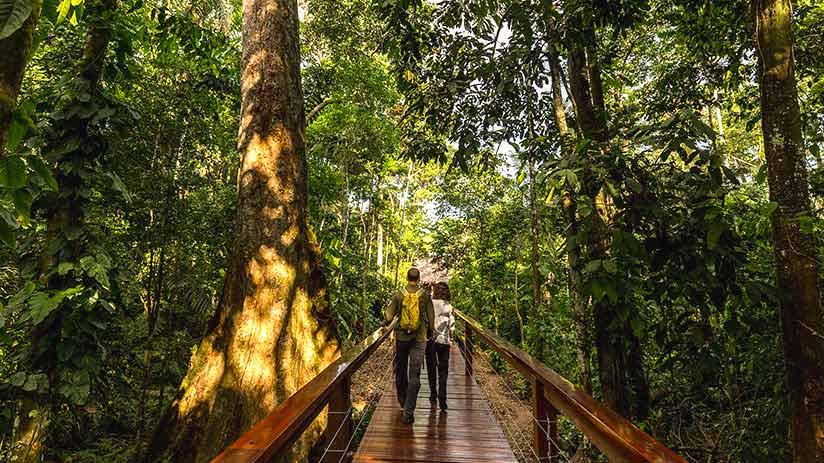 Tours in Puerto Maldonado boast astonishing experiences and the Tambopata Research Center is the bridge for enjoying those dazzling jungle adventures.
In order to reach the Tambopata Research Center, you have to take a one-hour road trip from the Puerto Maldonado airport, then a three-hour boat ride on the Tambopata River to arrive at Refugio Amazonas where you will spend the night. The next morning, you have to take a four-hour boat ride to finally reach this amazing Tambopata lodge. Tambopata Research Center is one of the most remote lodges in South America.
You will go further into the wilderness rainforest which means you will be surrounded by the best Amazonian wildlife. You will see many large and endangered species than anywhere else. In fact, the Tambopata Research Center is considered by most as the Jaguar's backyard. Cool, isn't it? But, what else would you like over there?… Spectacular macaw sightings, fantastic hikes, support research, and conservation, canopy tower, rooms at one with nature…
Hence, the Tambopata Research Center is by far the best option for a long stay!
As you already read, there is a variety of nice jungle lodges in and around Tambopata. So, if you want a deep connection with nature and fully explore the Amazon, you can choose between these amazing options to dazzle you with a fascinating jungle experience.
Tambopata biodiversity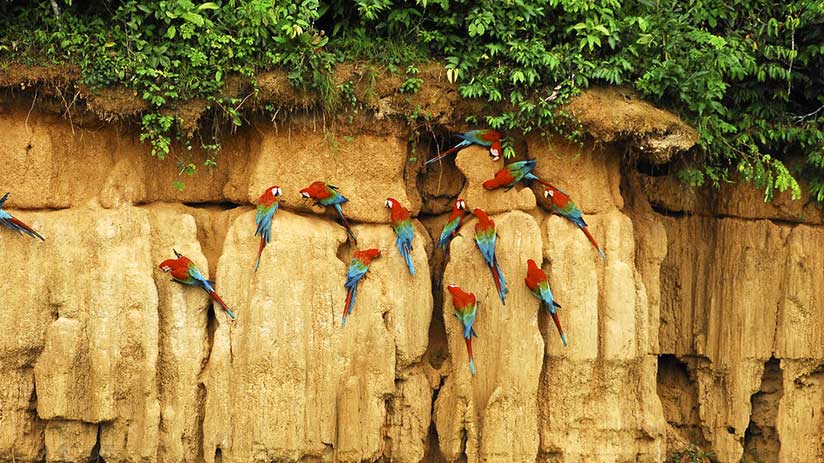 As everybody knows, Amazon offers a high level of diversity and Tambopata is one of the most biodiverse and well-preserved areas in the world. It boasts spectacular and exceptional wildlife.
One of the highlighted attractions is the rock formations developed in the river banks where you will witness the world's most beautiful birds. The birds in Tambopata are brilliantly colored ones such as macaws and parrots. Lucky you! A beautiful and stunning spectacle of sound and color will display in front of your eyes.
In addition to that, Tambopata contains hundreds of species of mammals, insects, reptiles, butterflies, several types of trees, plants and many more… What a beautiful thing, a fairytale landscape!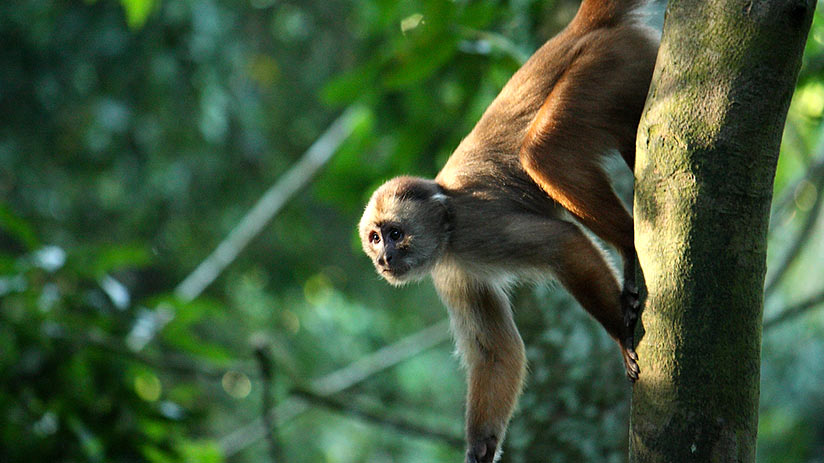 Check it out
Most of you probably already know this but we will give you our advice anyway. Before starting your holidays, take a look at some Travel blogs and websites. They provide you with information about hotel reviews, accommodation bookings, and other travel-related content; some of them also include interactive travel forums. These are, without a doubt, really helpful. So, check it out and choose the best Tambopata lodge that fit your style and taste. Good luck!
---