The Bizz was created by the World Confederation of Business (WORLDCOB) in order to offer to the global business community benefits that promote their development.
WORLDCOB, founded in the United States of America, boosts its members through special tools and services in order to develop their potential as a social force and establishing strategies aimed at changing the world. It is committed to helping companies to develop in a system of sustainability and social responsibility, considering the economic, environmental and social results.
As part of its mission, WORLDCOB recognizes the daily growth of leading businesses and businesspeople from around the world that contribute to their local economy and the world economy. It has approximately 3,500 proud members representing over 130 countries.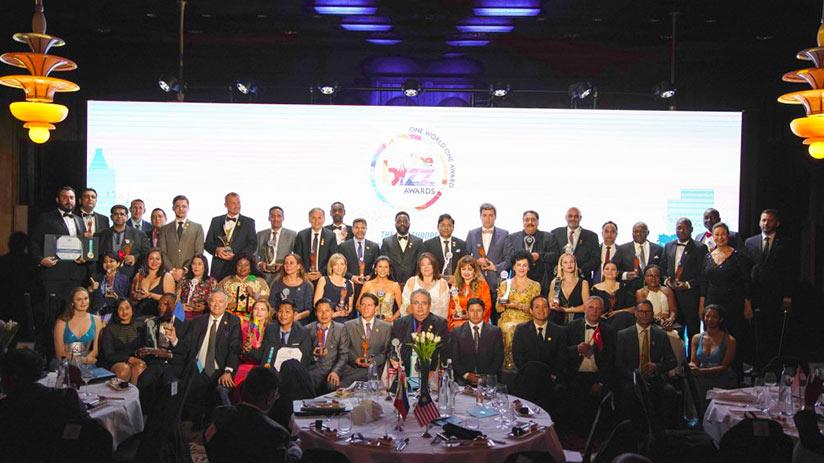 The most recent edition of The Bizz, which took place in the city of Texas, recognized -with The Bizz Awards- the Business Excellence in small, medium and large companies from all parts of the globe. This is considered the most important recognition of business excellence in the world. According to The Bizz, all the companies in their proportions are completely capable to develop good business and end up being worthy of recognition. Among the companies that were recognized for their business achievements, Machu Travel Peru took a deserved place.
It's an honor and a privilege for Machu Travel Peru to receive this certification and recognition for being a leader company that has consistently demonstrated Business Excellence. We consider this award as a victory that supports our dedication and hard work throughout the years.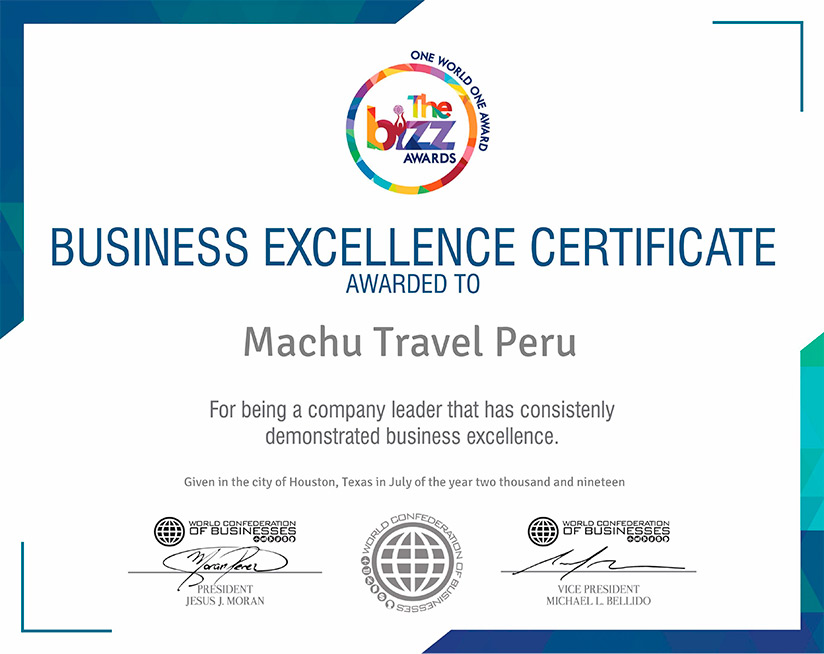 Machu Travel Peru celebrates this important achievement with the greatest pride. Our team is completely committed to improving our services and quality.
Finally, Machu Travel Peru wants to thank The Bizz and WORLDCOB for their recognition and appreciation.
---