From ancient ruins to colonial gems, and sandy beaches to majestic mountains or glaciers, even lush rainforest, and wildlife … this is Peru. A country where the potential for adventure is boundless.
If you're thinking of do Peru tourism, you're in the right article. Here, you'll have the best ideas about planning a trip to Peru. Read and learn all these things you should know:
1. Visa
Peru, basically, is a country of free access. Citizens of most countries in America and Western Europe don't require a tourist visa to enter. Just in case, or if you aren't from those countries, it's preferable you check with the Peruvian consulate in your country.
2. Passport
An essential requirement for your vacations in Peru is to have your valid passport. At least 6 months after the date of entry to Peru will work excellent. Travelers who are coming for recreation are allowed to stay up to 90 days. The Immigration office can extend this period.
Only citizens of Argentina, Brazil, Paraguay, Uruguay, Ecuador, Colombia, Bolivia, Venezuela, and Chile can enter with their national ids.
3. Travel Insurance
When planning a trip to Peru, you must keep in mind obtain one. It's like recuperate your money because it'll cover your tours in Peru. For example, in case of cancellations or if you're forced to leave before your excursion is completed. Reasons: an illness, injury, natural disasters, even a theft or denial of your visa. So, be forewarned and take care of your safety and peace of mind.
4. Weather
Since Peru has a varied geography and location near the Equatorial line and to the Pacific Ocean currents, weather notably changes in its 3 regions.
Its Coast presents two seasons: warm and cool. It's sunnier in summer from December to March. Similarly, from September to November but more with a spring climate. And, it may be foggy in winter from April to August. There, the heaviest precipitation you'd experience is just a fine drizzle.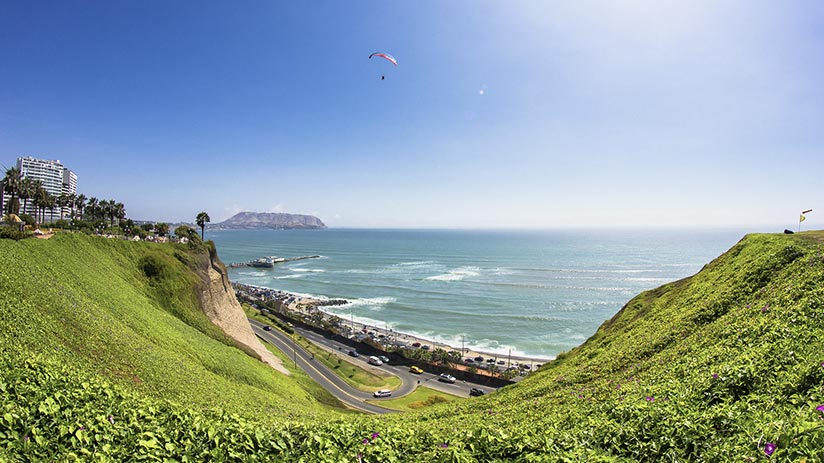 In its Andean Mountain Range, air tends to be very dry. Also, the heat from the sun travels easily through the atmosphere. This region has two marked seasons. The rainy season runs from November to March, but with warmer days. And, the dry season from April to October. Here, even when the mornings are warm, the nights are cold, especially from June to August. This season is considered the best. You can see the bluest sky as well as the most beautiful and colorful landscapes.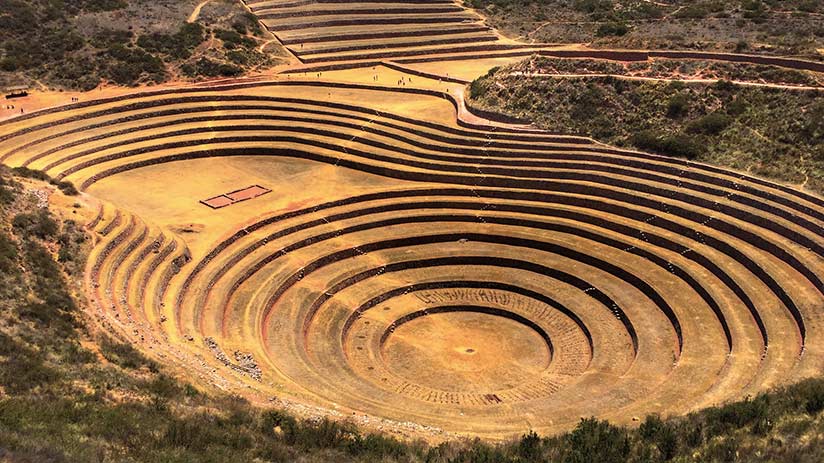 Its Jungle is hot and humid. It usually rains throughout the year. However, in its wet season, from November to March, it's truly rainy (with heavy downpours).
Wherever you decide to go while planning a trip to Peru, this country's vibrant culture will always brighten your adventure.
5. National Public Holidays & Local Feasts
During national public holidays in Peru, the prices of the tourist services usually increase. However, it can be an opportunity to be a participant in Peruvians traditions and customs. These days are:
| | |
| --- | --- |
| January 1st | New Year's Day |
| January 6th | Three Wise Kings Day |
| March or April | Easter week (Maundy Thursday and Good Friday) |
| May 1st | Labor Day |
| July 28th & 29th | Independence's Day |
| October 8th | Battle of Angamos |
| November 1st | All Saints' Day |
| December 8th | Feast of the Immaculate Conception |
| December 24th & 25th | Christmas |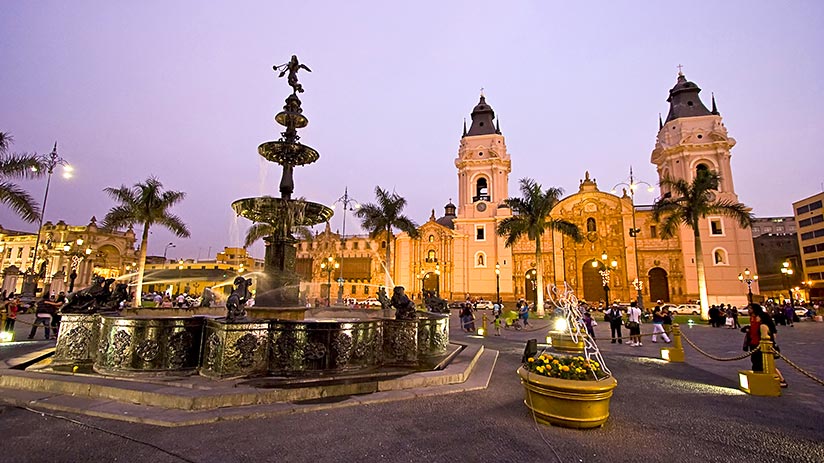 In your things to do in Peru, you can add be a spectator of some local feast. They're celebrated with unbridled enthusiasm. Certainly, they'll be part of your memorable experiences you'll live in Peru. The best local feasts are:
| | |
| --- | --- |
| January | Marinera Festival in Trujillo (a courtship dance). |
| February | Carnival in most cities, and Celebration of the Candelaria Virgin in Puno (one of the biggest religious parades in the world). |
| March | Wine Grape Harvest Festival in Ica. |
| May | Qoyllur Riti Festival in Cusco (religious devotion to adore God and thank "Apus" or mountain spirits). |
| June | Inti Raymi in Cusco (traditional Inca celebration), San Juan (all over the rainforest region). |
6. Vaccinations
It's better you consult with a doctor who specializes in travel medicine. The doctor is the only one to diagnose what vaccines you may need. In general, if you are planning a trip to Peru to the jungle region, you'll be required some vaccinations. Consider getting the yellow fever vaccine, hepatitis A and B, typhoid, tetanus, and diphtheria (if you haven't already had them). You probably only need booster shots.
Don't leave it to the last moment. Try to start this process early, at least 4-6 weeks before the initial day of your trip. Some vaccines need to be administered over a period of time.
7. Water
Peru public water comes totally clean but isn't good to drink. Please, avoid slipping the tap water to drink it. The best recommendation is to drink bottled or boiled water cold. Most hotels leave bottles of water in the bathroom for brushing teeth, if you need more bottles, don't be afraid to ask for additional ones. They'll be always happy to oblige you.
Take precautions as well, ensuring that ice in your drink was made with purified water and washing the fruits you'd like to eat.
8. Electricity
The voltage in Peru is 220v. And, you'll only find two-flatted or two-rounded plugs.
Bring a converter or adapter with you will help you a lot. Check the chargers of your laptop and mobile phone because many have converters built into them. However, hairdryers and straighteners usually require a converter. If you forget to bring it, RadioShack is a really good store to purchase a converter or adapter. You can locate this store in most cities in the country.
9. Money
Indispensable at planning a trip to Peru. Bring some cash and credit and/or debit cards.  Here, you can easily find ATMs in almost all cities. Some ATMs offer a choice between the kinds of currency you withdraw.  US Dollars are widely accepted in the majority of places you go such as hotels, clothes shop, or others. Also, many restaurants and travel agencies have more access to pay with Visa or MasterCard.
And, currency exchange bureaus are easy to find too. For reference, most banks and exchange bureaus are open from 9 am to 6 pm, Monday through Friday, and Saturdays until 12:00 pm.
10. Wheelchair, pushchair access
Planning a trip to Peru, in a wheelchair or with a pushchair today is possible. The notion of "tourism for everyone" is part of an increase in Peru's awareness of the needs of handicapped people. Government has been initiating country-wide projects to make tourist areas more accessible since 1998.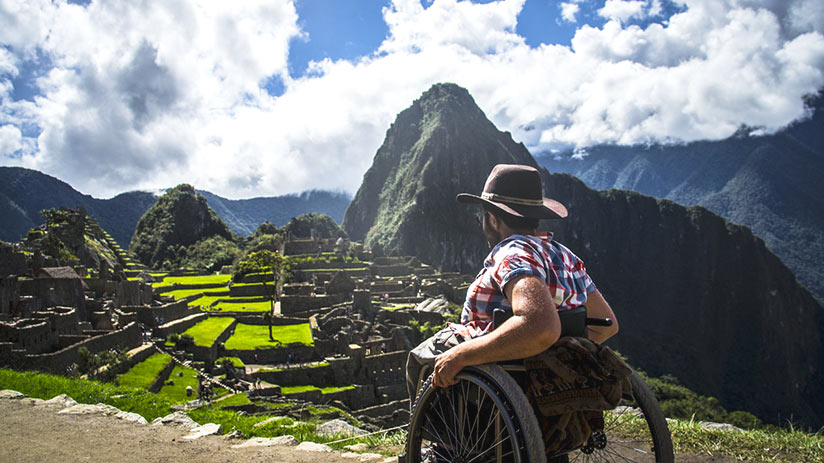 In addition, several state and private organizations have been working for years trying to improve services for the handicapped. Now, you can get a list of PWD-friendly hotels, establishments, attractions, and museums in Lima, Cusco and Aguas Calientes, Iquitos, and Trujillo from the Peruvian embassy or just asking the travel agencies' experts.  Without a doubt, the experts will provide a customized and exciting memorable trip.