Hello traveler! Are you, by any chance, planning a trip to the wonderful Andean Country? If you are reading this, then this article should be special to you. In Peru, you will find many things to do in each city you visit, and Lima has a lot of them! Besides, it is one of the oldest cities in South America. In fact, most people who want to visit certain Peruvian attractions must first land in Lima; it is where the majority of international flights land. And usually choosing among all the beautiful destinations to enjoy the country can be difficult. But what better destination than the capital of Peru itself, one of the best tourist sites in Peru. That is why together with Machu Travel Peru we have prepared an article with the best things to do in Lima.
Lima, also known as the Ciudad de Reyes, is a place full of culture and tradition. It is an ideal start for those seeking to know the essence of Peru. It is in the capital where you can meet famous dishes of Peruvian cuisine, a particular architecture and a very active nightlife. Even the locals are very friendly and can help you with everything you need.
This giant city has too much to offer, and we have tried to name the most important things to do in Lima. But keep in mind that this is just a glimpse of all that this beautiful city has to offer. And the words and pictures are not enough to give a total description. In the same way, we hope that this is an incentive for you to dare to know this unmissable site. Do not miss one of the most popular places in Peru.
Some of the best things to do in Lima
TOUR THE LARCO MUSEUM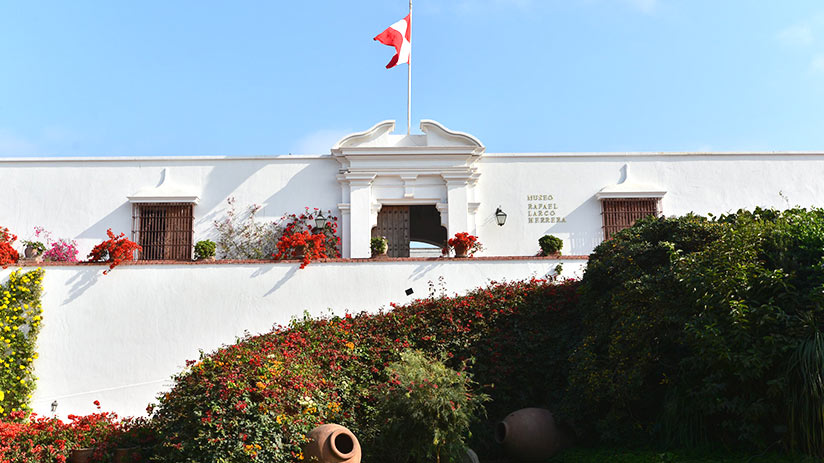 Among all the museums that Lima offers, the Larco Museum is a mandatory stop. This giant museum has one of the largest and most varied collections of pre-Columbian art. The Larco museum is located in an old mansion full of different artifacts from the pre-Columbian era. It is definitely one of the most impressive museums in the city. But one of its forts is found in its large collection of erotic ceramics and many temporary exhibitions that are worth visiting. This museum is one of the buildings in Lima you should get to know.
The Larco Museum stands out as one of the first museums to open its warehouses. Allowing you to examine thousands of ceramics that are not on display. The Larco museum is open every day of the year and your entrance ticket does not exceed 10 dollars. If you want to take advantage of your visit to the museum, it is best to take a guided tour. The museum is large and one can easily get lost in certain sections. Besides, in this way you make sure you know the history of these objects. One of the best things to do in Lima without a doubt.
GET TO KNOW THE MAGIC CIRCUIT OF WATER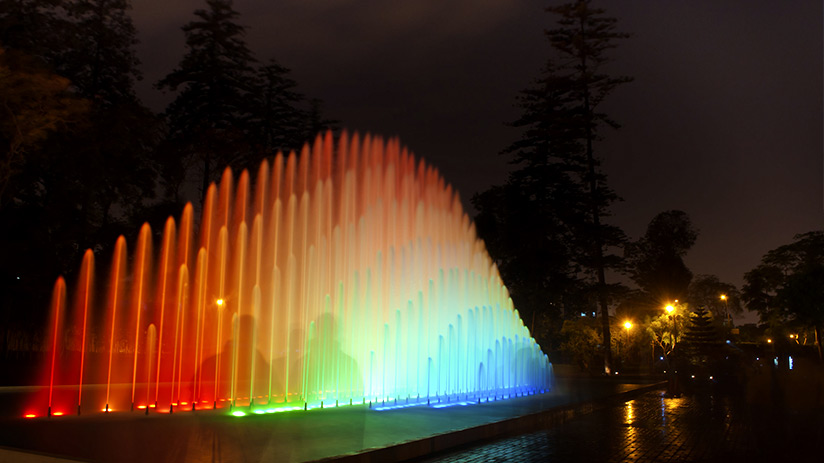 If you are in the capital with your partner, visiting this place is a perfect excuse for a romantic moment. El Circuito Mágico del Agua is located in the Parque de la Reserva. Entering the Reserve Park does not cost more than 1 dollar and is an excellent attraction for those hot summer nights. The park is located right in the center of the Peruvian capital.
If you are looking to enjoy summer in Peru, this is one of the best and most refreshing places to do so. This beautiful park does not have slides, but it does have many other attractions to surprise you. It is made up of more than 15 water sources and light shows to observe. If you are looking to spend a nice moment this is your place. In addition, the park is divided into two sections that are connected by a tunnel that passes under the road.
VISIT THE PISCO MUSEUM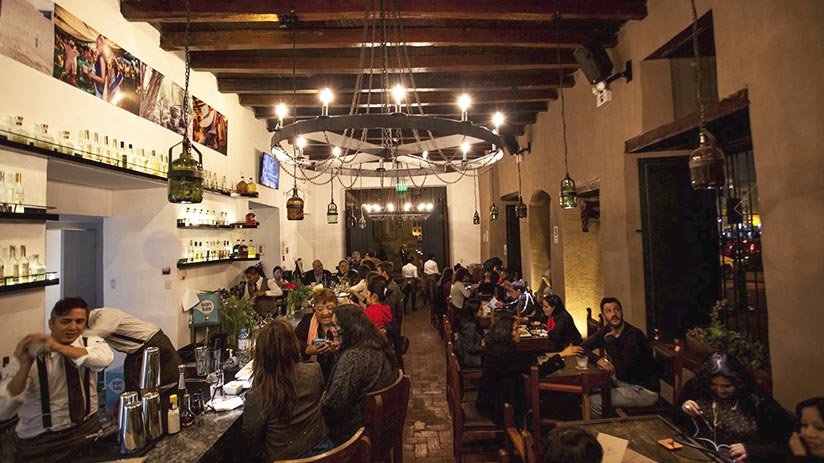 If you are looking for something to do in the great Lima nightlife, this is your place. Part museum and part bar, an excellent opportunity to learn something while having a drink. What will take you to the door is the history and the educational factors, but what will really make you stay inside is an incredible atmosphere and the different cocktails you'll enjoy. You will have the opportunity to enjoy a Pisco Sour, the national cocktail of Peru. The delicious Pisco is the most famous alcohol in Peru and resembles a kind of brandy. You will also have the possibility to try other cocktails with Pisco, such as Chilcano, another favorite. There is no doubt that enjoying a delicious Pisco is one of the best things to do in Lima.
PASS THROUGH THE MAIN SQUARE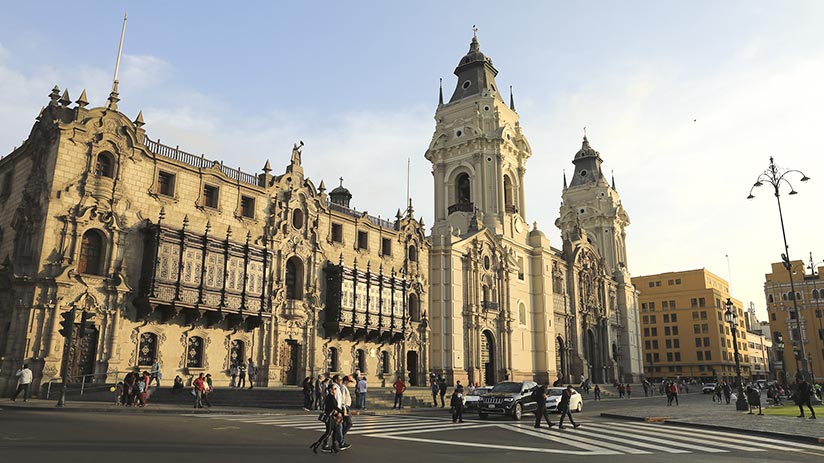 The Plaza de Armas of Lima is one of the most important things to see in the Peruvian capital. Not only because of its location but also because you will find other famous attractions around it such as the Government Palace, the Cathedral of Lima, and the Municipal Palace. It is one of the oldest public spaces in Lima and is located in the center of the city. In the surroundings, you will notice a particular Baroque architecture that has been rebuilt but still retains its essence. You will also find a large number of markets in Lima that are worth visiting, especially around the main square. The main square is known as the birthplace of Lima. Its visit is a must on any guided tour of the city, so you cannot miss this iconic and historical place in Peru.
ENJOY THE ARCHITECTURE OF THE LIMA CATHEDRAL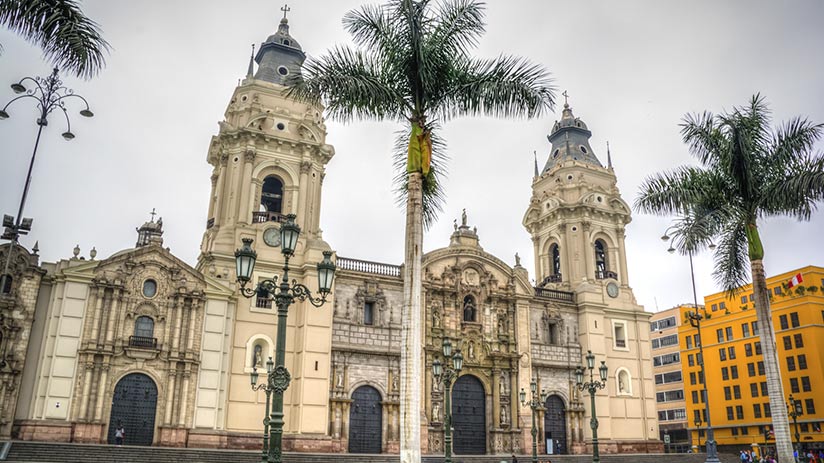 This beautiful cathedral is located in the historic center of Lima, near the Plaza Mayor. If you are going to travel to Lima, you cannot miss this imposing building with a particular facade. Inside and outside you can denote various styles that predominate in its construction, a building worth visiting. Inside the temple are also the remains of the famous Francisco Pizarro, one of the founders of Lima. One of the most pleasing things to look at is its ceiling that simulates a starry sky. If you like historic buildings, in the surroundings you will find some colonial houses that are worth visiting. Don't miss out on this beautiful building!
STROLL THROUGH MIRAFLORES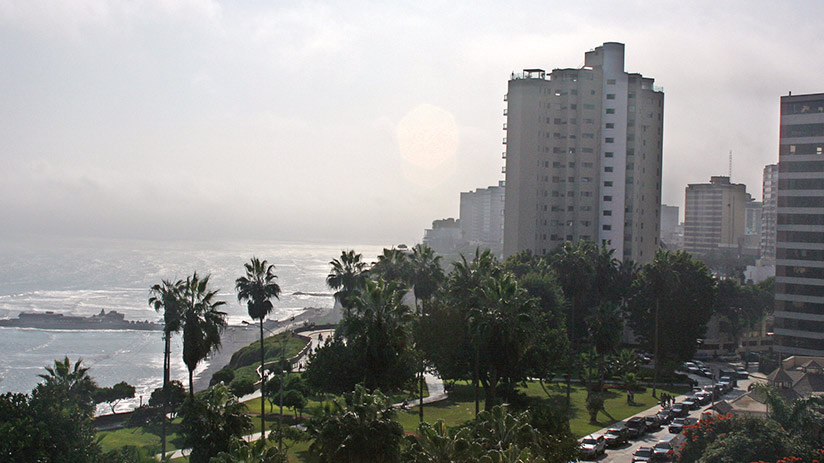 Miraflores is one of the most central and tourist districts within Lima. Being able to visit this district during the summer is ideal. But in general, if you are looking to know what is the best time to visit Lima, you can do it throughout the year, from its beautiful boardwalk to different activities such as paragliding. If you are in the capital, Miraflores is definitely a mandatory stop. Miraflores is a wonderful neighborhood where you can find some of the most important high-end restaurants in Peru. Many of these restaurants were voted the best in the world. So if you are looking to enjoy our renowned gastronomy, this district will not disappoint you. In addition, it is one of the busiest tourist sectors. So you will not only find different high-quality restaurants, but also 5-star hotels and accommodations.
EXPLORE BARRANCO NEIGHBORHOOD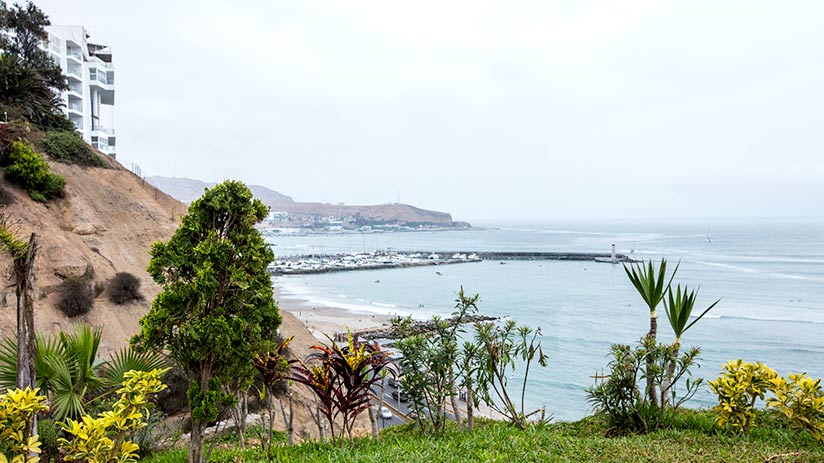 Barranco is one of the most artistic and cultural districts within the capital. If you are looking to have a good time in one of its bars or visit its many colonial mansions, this is your place. Barranco offers many things to do in Lima, and its wonderful restaurants and bars are one of them. Barranco is the so-called bohemian district of Lima. It is an excellent place to stroll during the day and afternoon as well as enjoy its lively nightlife. With so many things to do in Barranco, you have to visit this place at least once. One of the must-see places in the Barranco neighborhood is the Puente de Los Suspiros. Legend says that if it is your first time crossing this bridge, you have to hold your breath and make a wish while crossing it.
TOUR THE RENOWNED MALECÓN DE LIMA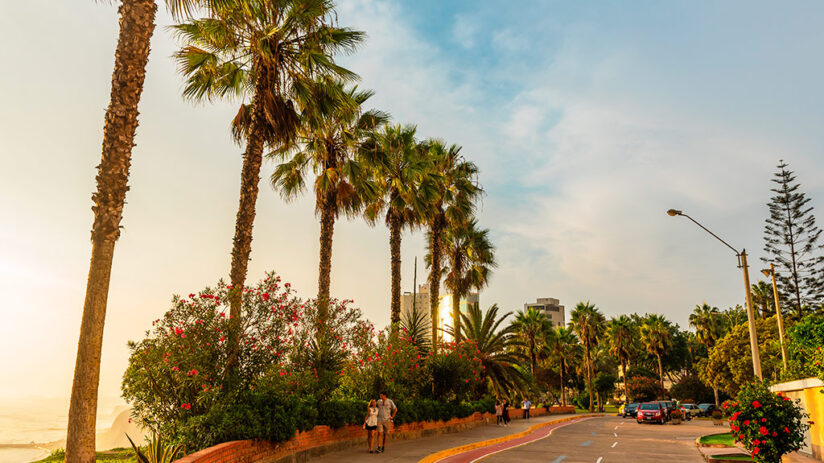 Lima is a city with abundant green and outdoor spaces. A great example of this is the Malecón that stretches up to the cliffs of the city. The Spanish word "Malecón" is translated as pier or promenade. But in itself, this word does not fully describe the beautiful boardwalk of Lima. This pedestrian walkway is located along the cliffs offering some of the best views of the ocean. This 6-mile stretch is packed with parks, shops, restaurants, and endless activities to enjoy. Being able to enjoy a bike ride on the Malecón is one of the most fun things to do in Lima. The views that you will enjoy along the coast are incredible. Also, there are different parks where people enjoy outdoor activities. You can find a bike rental or enjoy paragliding in Lima.
ENJOY THE BEST CEVICHE IN THE WORLD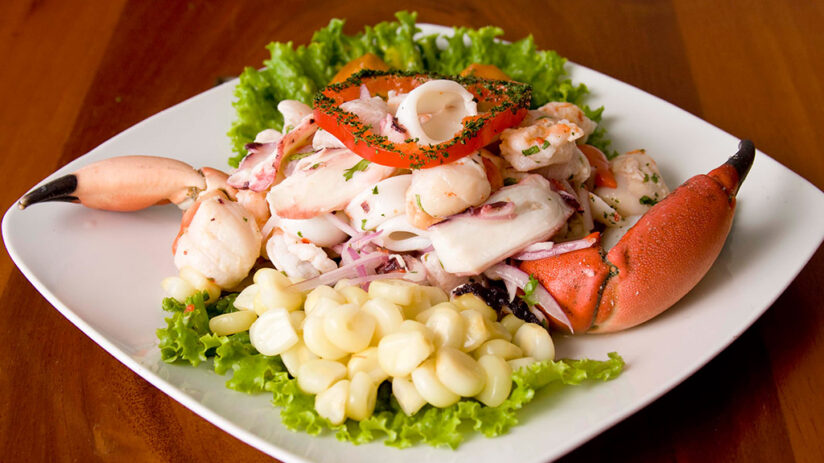 One of the best things to do in Lima is to be able to enjoy the delicious Ceviche. This wonderful dish is a classic in the capital of Peru. We believe that one of the best things to do in Lima is to enjoy our original Ceviche recipe. Ceviche is a dish made from raw fish marinated and cooked with lemon juice. This is served with sweet potato, corn, and other accompaniments. In general, most Peruvians choose to enjoy this wonderful dish before noon. Fresh fish is best enjoyed in the morning or before noon. You will find numerous restaurants offering ceviche on the menu. But the best places to enjoy an original Ceviche are the cevicherías. In Lima, you will find thousands of these, although some are much more renowned than others. It is definitely one of the culinary dishes that you cannot miss in Peru.
GET TO KNOW THE CHARMING LOVE PARK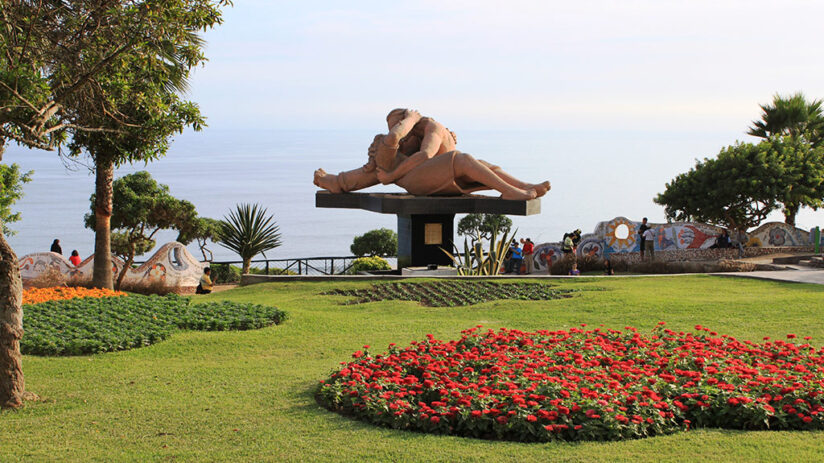 There is no more romantic place in all of Lima than the wonderful Parque del Amor on the Malecón de Miraflores. If you are looking for a place to watch the sunset and enjoy good company, then we recommend you visit this place. The Park has a unique design that attracts both young and old. It features mosaic designs created with pieces of tiles that line up on different walls. Their designs are so eye-catching that they are often compared to those of popular designers. In addition, in the park, you can see lines of different Peruvian poets. Among them you can find Augusto Tamayo Vargas and Abelardo Sánchez León. The park also has some nice trails that line the cliffs.
The centerpiece of the Park is the sculpture in the middle. This sculpture depicts an embracing couple and is named "The Kiss". It was created by the Peruvian sculptor Victor Delfín. The park is a perfect escape from the different bustles of the city to enter the world of lovers. Surely within the many tours in Peru, this beautiful place will be on your itinerary.
EXPLORE HUACA PUCLLANA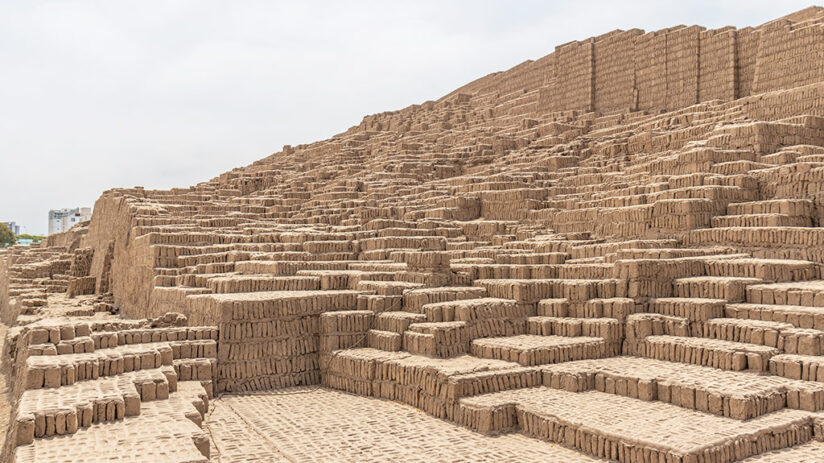 In the middle of the Miraflores neighborhood, there are many things to do in Lima, but one of the most surprising is to visit the Huaca Pucllana. This clay and adobe structure formerly functioned as a ceremonial site during the pre-Columbian era. Today it is one of the many attractions that you cannot miss visiting. This pyramid was an ancient ceremonial and administrative site of the Lima Culture. Surprisingly, this archaeological site is located in the middle of the heart of Miraflores.
The contrast between the surrounding commercial buildings and this pyramid is striking. You won't believe this site was built between 200 and 700 AD. The site has survived for over 1000 years and today it is a must-see attraction. Today you can enjoy a wonderful tour of the site and then enjoy its adjoining museum. Or even why not try a delicious dish in your wonderful restaurant? That's right, the site also has an amazing restaurant worth trying.
"WHEREVER YOU GO BECOMES A PART OF YOU SOMEHOW"
A visit to Lima doesn't just have to be a temporary stop for our adventures in Peru. It is an excellent place to enjoy a few days surrounded by luxury, architectural beauty, and delicious food. So we recommend that all our visitors spend a few days in our capital. As you can see, there are many things to do in Lima. These are just a few examples of all that this giant city has to offer. If you are interested, you can consult our many travel packages. That way you can get to know Lima for yourself. Together with Machu Travel Peru, we hope to have been of help for your plans. We look forward to your prompt visit to the Andean country.
---