Machu Picchu is an archaeological wonder of Peru and the world, a sacred place of the Inca Empire. It is surrounded by exceptional beauty, hidden in the magnificent Andes mountain range. All the things we think about when we hear the words Machu Picchu are innumerable. But did you know that on a tour to Machu Picchu you will not only learn about the history of this sacred site but you will also feel in the presence of the ancient Inca empire, which attracts people from all over the world. Not much is known about the mysterious city, many different opinions abound on what it was used for, from the theory that it was real estate for the Inca Pachacutec to a ceremonial site for the Inca people. With so many theories we will know the truth. Since there is nothing written to confirm these theories, it may always remain a mystery. And for this, together with Machu Travel Peru, we have prepared a small article about things to know before visiting Machu Picchu. Join us to explore the Inca citadel in ways never seen before.
Some things to know before visiting Machu Picchu
BUILDINGS WITHIN MACHU PICCHU
INTIHUATANA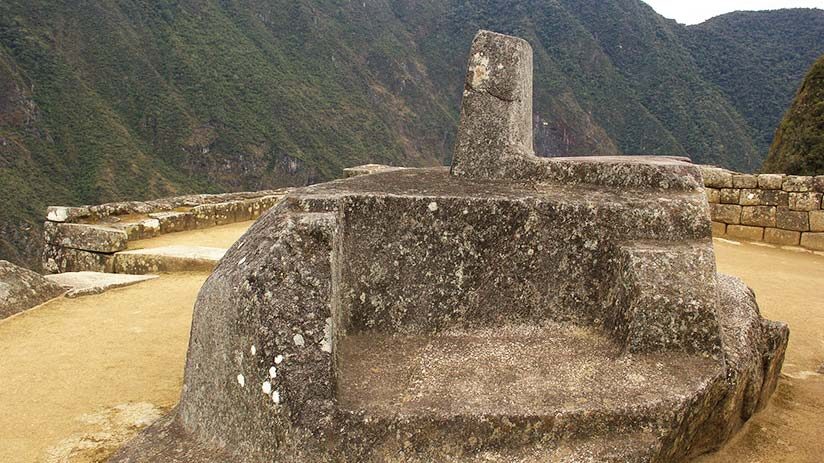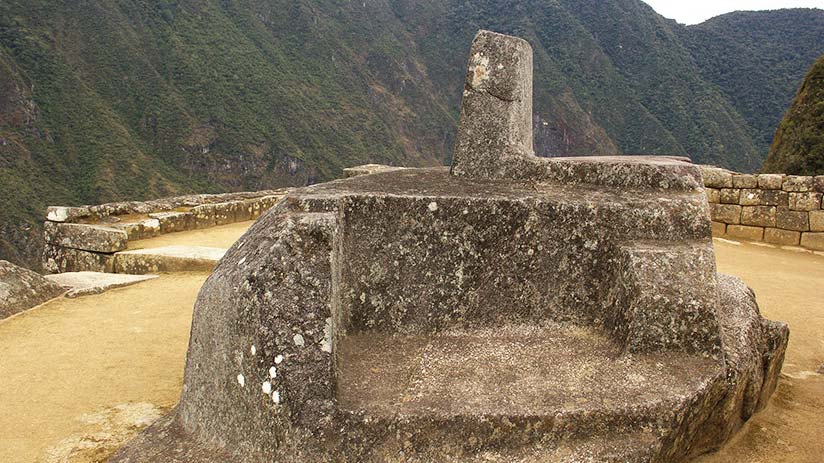 Some of the things you will expect to see on your tour of Machu Picchu are the Intihuatana, which was used by Inca astronomers to predict the solstices. This was carved out of a single piece of rock, it is one of the only Intihuatana that survived the Spanish invasion. This structure is located in the same place where Machu Picchu is located.
PLAZA CENTRAL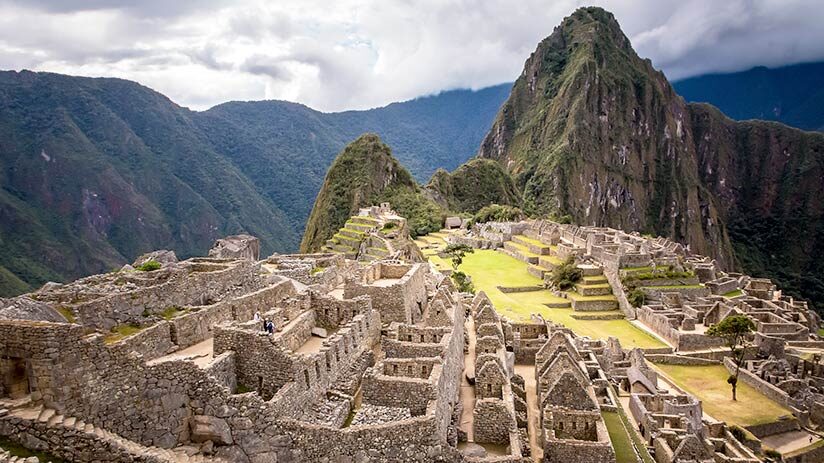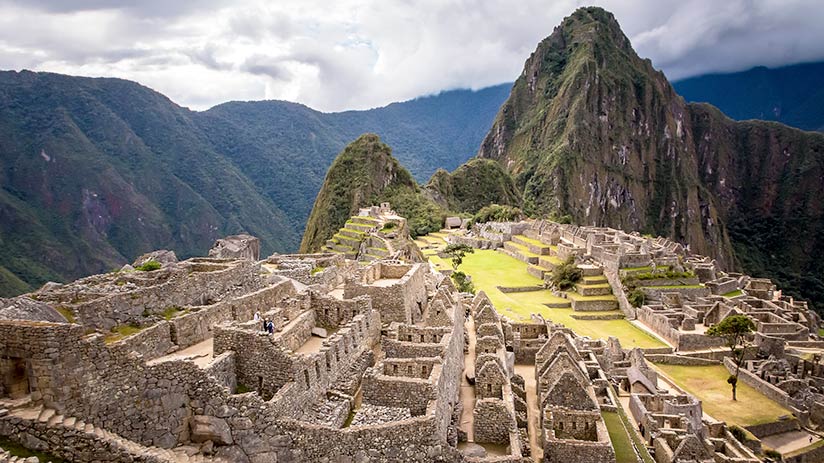 You will also be able to appreciate La Plaza Central, a green area that today is full of friendly Llamas. It was built to separate the Ceremonial part from the Industrial and Residential areas. There is no better place to observe when visiting Machu Picchu.
TEMPLE OF THE THREE WINDOWS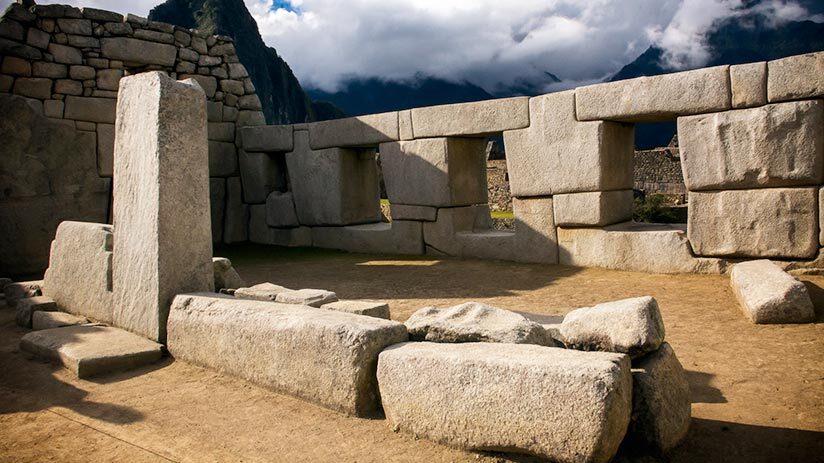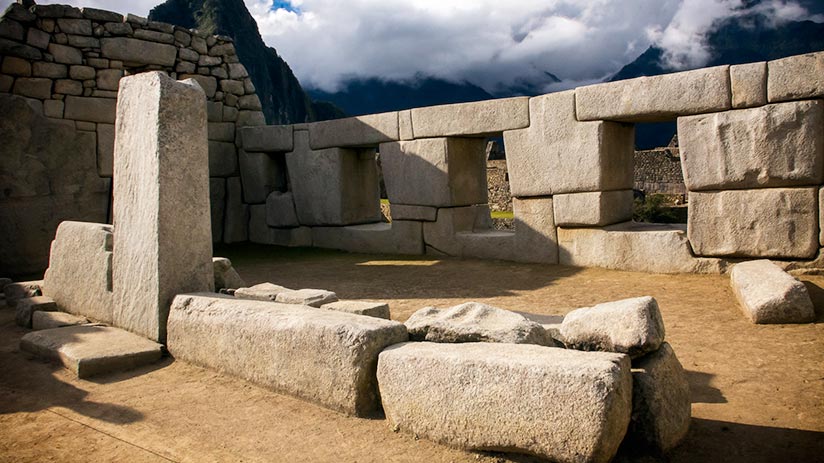 Not far from there, you will find the Temple of the Three Windows, with three trapezoidal windows that have spectacular views of the square below, the meaning of the windows is not known, but it is believed to be of great importance. If you plan to visit Machu Picchu, make sure you get to know all its beautiful corners.
TEMPLE OF THE SUN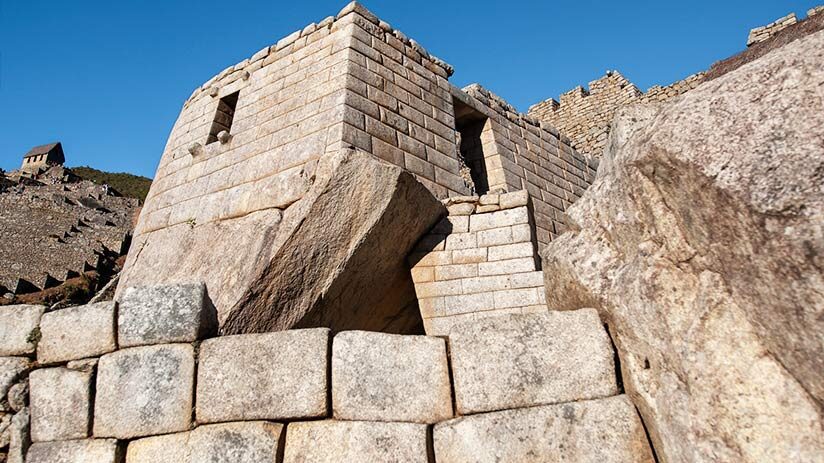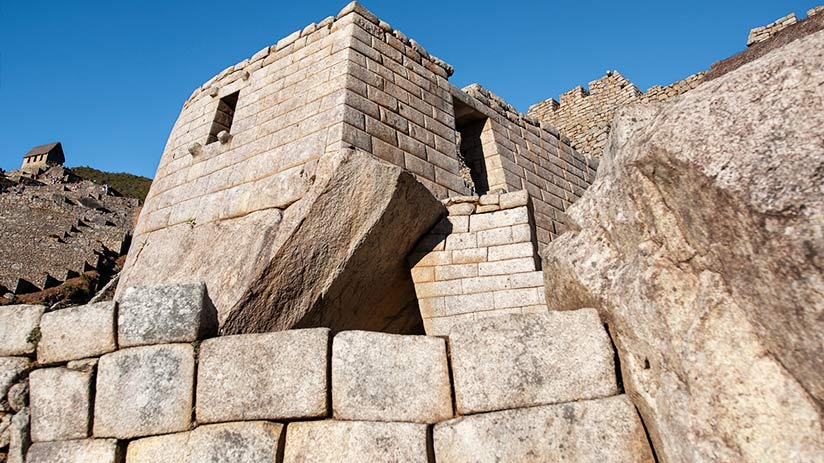 Then you will find yourself at the Temple of the Sun, which features some of the best stone works in Machu Picchu and features an altar and also trapezoidal windows. One of the most surprising places to appreciate when visiting Machu Picchu.
ROYAL TOMB
Not far from the Temple of the Sun is the Royal Tomb, a ceremonial cave with a step like an altar, it is out of the reach of visitors but they are allowed to see the tomb from the entrance. Anyone who is visiting Machu Picchu has to know about this amazing construction.
TEMPLE OF THE CONDOR
A short walk away is the Temple of the Condor, with a carved condor head and rocks that remarkably resemble wings. While you are visiting Machu Picchu, you cannot miss taking some photos of this place.
RESIDENTIAL AREA
Passing to the other side of Machu Picchu, the Residential section and the Industrial Sector await you, both interesting and worth visiting. Across the plaza from the residential section, you will see the agricultural terraces, used to grow to produce for the large number of people believed to be living in Machu Picchu.
HUAYNA PICCHU ENTRANCE
At the back of the ruins is the entrance to Huayna Picchu, which has a peak at 2720 meters above sea level, has caves and a small temple. It takes around 50 minutes to climb steep steps that can be slippery after rain.
CARETAKER'S HUT
Not far from the main entrance door is the Caretaker's Hut, which is one of the only renovated buildings on the site. It has a thatched roof and on any given day it is full of people coming out of the rain. Just behind the hut is a rock that is said to have been used to work with the nobility after he passed away. Not far from the keeper's hut are the ceremonial baths, this site is a series of sixteen baths that cascade over the ruins and are very well constructed.
INTI PUNKU
Not far from the ruins of Machu Picchu is Inti Punku or Puerta del Sol, if you start from the residential sector, it takes about an hour to get to Puerta del Sol in a constant climb. From this point, the hikers of the Inca Trail enter Machu Picchu. The view from Puerta del Sol is one of the best and most famous. The view will depend a lot on the weather, so if it's cloudy you may be able to see nothing. But if it is sunny it is worth the walk. If you have time, hike to the ruins of Winay Wayna, which is part of the Inca Trail, but it will take you half a day to complete.
INCA BRIDGE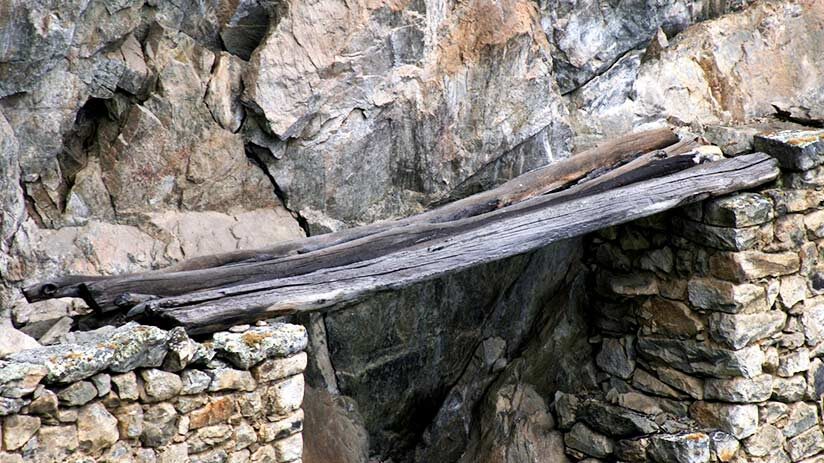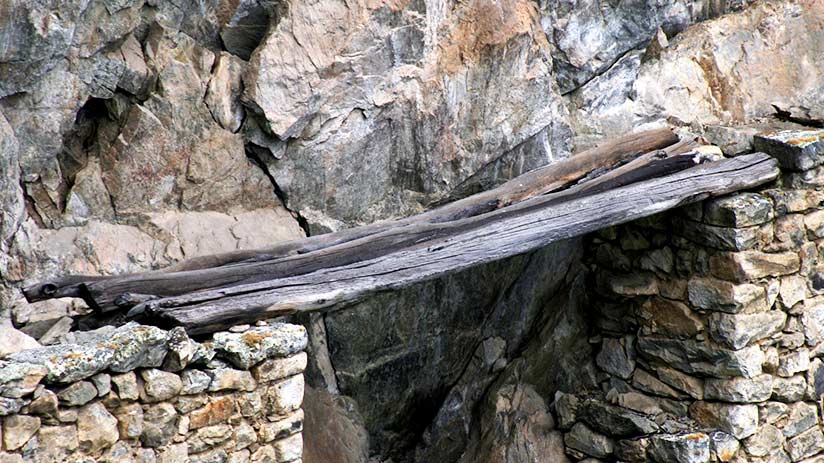 Another pleasant walk to take from the Caretakers hut is to the Inca Bridge. This is an easy hike that will take you less than an hour. The view from here will give you a different perspective of Machu Picchu and the forest that surrounds it. When you are visiting Machu Picchu, make sure you get to know this wonderful corner.
SOME TIPS AND RECOMMENDATIONS FOR VISITING MACHU PICCHU
WHEN TO GO
If you are wondering when is the best time to visit Machu Picchu, do not hesitate. Try to plan your visit earlier in the day or later in the afternoon to avoid crowds that seem to be heavier in the middle of the day. A visit to Machu Picchu in February is also recommended as the Inca Trail is closed and there will be fewer visitors. The last visitors are admitted in the afternoon and the doors close at 5 p.m. sharp.
STICK TO THE PATHS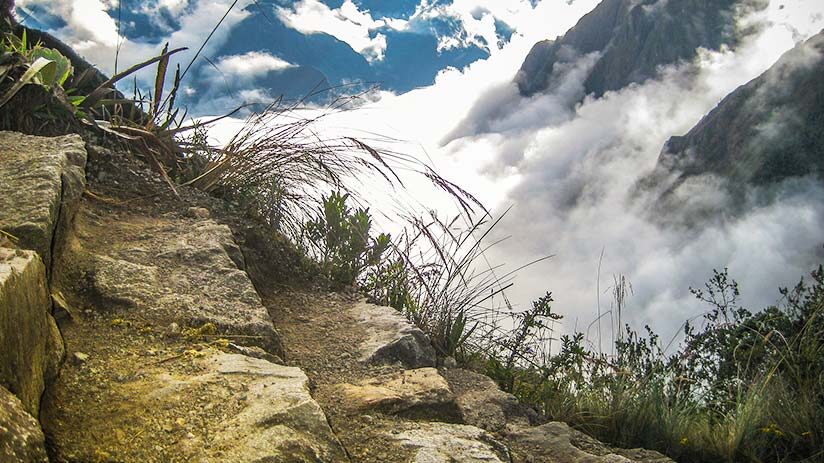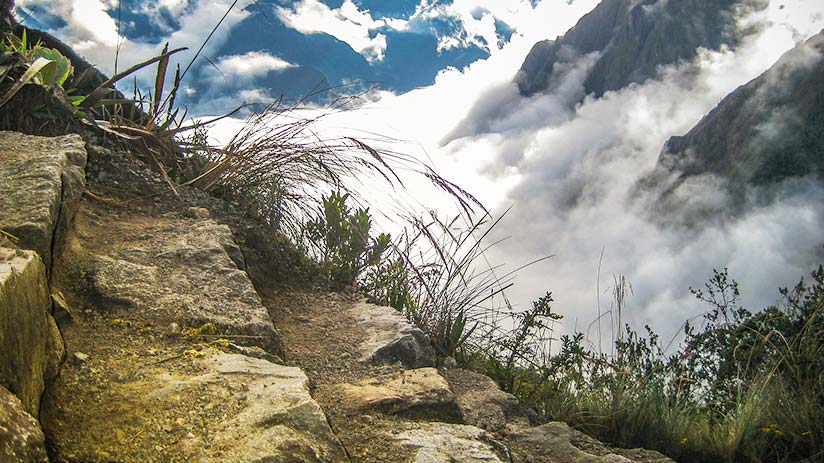 When inside the ruins, stick to the paths and don't walk on any of the walls or stones. This can damage and loosen the stones and will only get you in trouble with the guards blowing the whistles.
WHAT TO BRING AND NOT TO BRING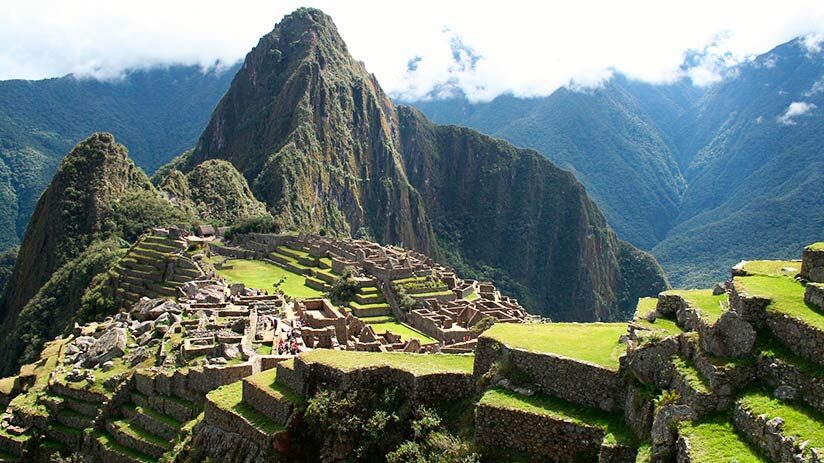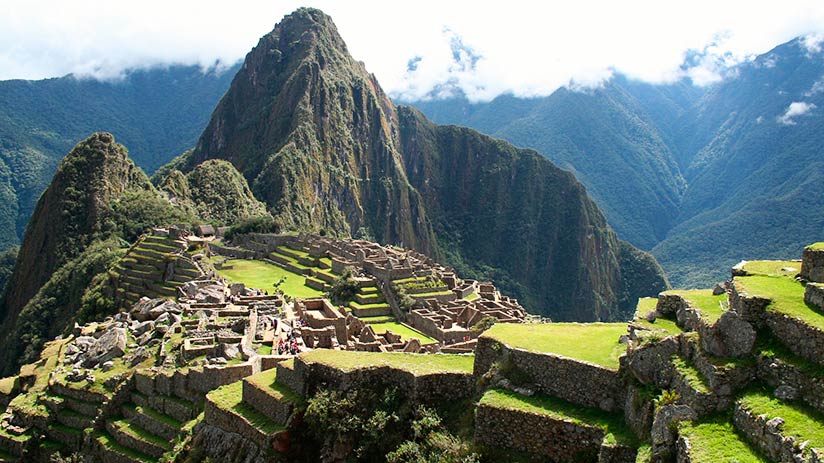 You will not be allowed to enter Machu Picchu with any type of plastic bottle, it is a good idea to bring a metal bottle for camping or a glass bottle with water. Snacks are allowed but no food. It is a good idea to eat before going to the door, especially if you are hungry. Also, note that backpacks and poles over 20 kilos are not allowed in the ruins. There is a baggage check just before the main gate, but be careful as it closes at 4 pm. Another thing to watch out for is the small biting insects. Use repellent at all times, if you don't, you will be bitten. It can also be very hot, so bring plenty of water, sunscreen, and a good hat.
GUIDE
If you don't have an organized guide before reaching Machu Picchu, you can hire one at the front door. It is the guides who will offer you a complete experience explaining the different Machu Picchu facts. Be careful and make sure they are qualified. It is a good idea to agree on the price before starting your tour.
HOW TO GET TO MACHU PICCHU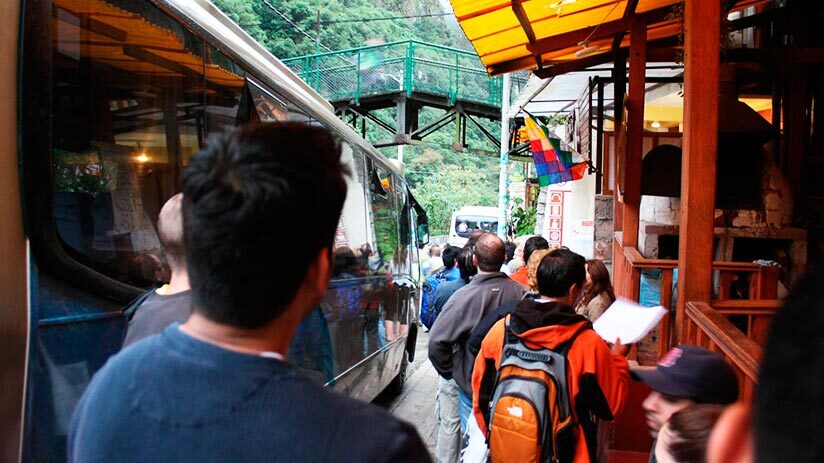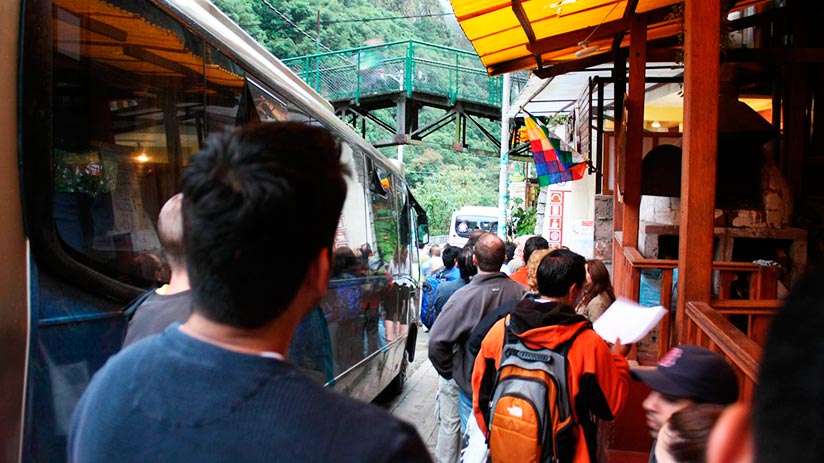 If you are planning a trip to Machu Picchu, you have to know which way you are going to go. Most people take the train from Poroy station near Cusco or the Sacred Valley station in Ollantaytambo. Ollantaytambo is two hours by bus from Cusco. There are many different classes of trains, from very expensive with food, drinks, and entertainment to cheaper versions. But they all have the same view of the beautiful Sacred Valley. When you arrive in Aguas Calientes, the city below Machu Picchu, you will need to take a short bus ride to Machu Picchu. This takes about twenty to twenty-five minutes along a winding road. Once you leave the station in Aguas Calientes you will see the queue of the buses, and it is complicated to get lost. Buses leave from Machu Picchu not far from the entrance and are also difficult to miss. If you feel energetic, it is possible to hike from Aguas Calientes to Machu Picchu up very steep steps, this will take you around an hour depending on how fast you walk.
INCA TRAIL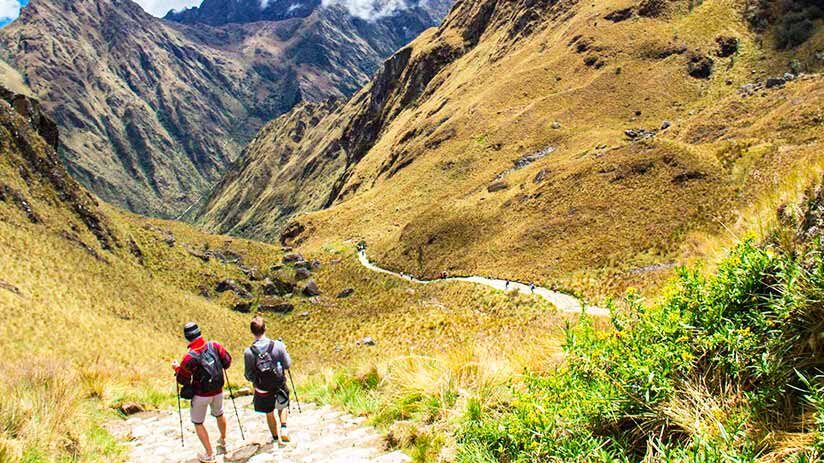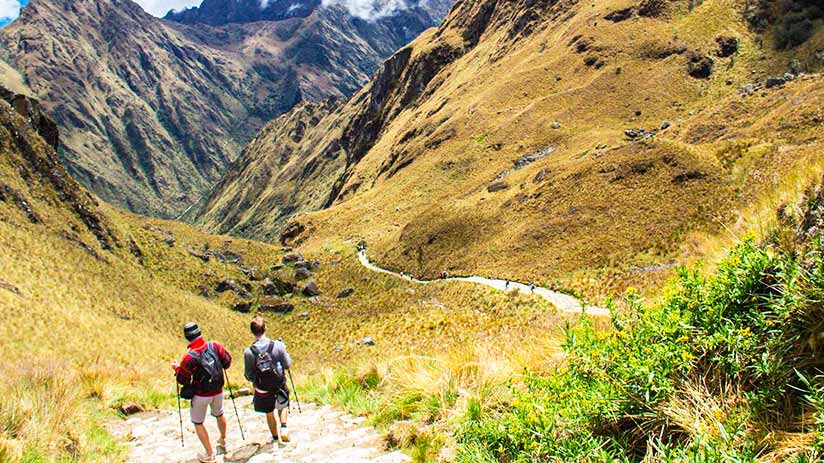 A popular way to get to Machu Picchu is through the four-day Inca Trail. The Inca Trail is, without a doubt, one of the best ways to go to Machu Picchu. A good level of fitness is required as there is a lot of walking and climbing to do, but if you love to hike this is the only way you will want to do it. Getting to Machu Picchu is a show in itself. The scenery and ruins along the way make the four-day hike worthwhile. If you decide to take the tour, only a limited number of people are allowed per day, so you will need to book in advance as space fills up fast. Especially during the high season, which runs from May to September. When you find yourself visiting Machu Picchu, think about choosing to hike this incredible route.
AFTER THE VISIT
After you have finished your time in Machu Picchu, there are restaurants near the gate of Machu Picchu or you can also return to Aguas Calientes where there are a variety of restaurants to choose from. They all have menus in English, so you won't have a problem. Also in Aguas Calientes, there is a nice little market to buy souvenirs. There is much to enjoy in the surroundings of the Inca citadel. Make sure to enjoy Machu Picchu and other wonderful attractions in the different tours in Peru.
"FEW ROMANCES CAN EVER SURPASS THAT OF THE GRANITE CITADEL ON TOP OF THE BEETLING PRECIPICES OF MACHU PICCHU, THE CROWN OF INCA LAND."

We hope together with the experts of Machu Travel Peru to have been able to solve your doubts. The wonderful Inca citadel often cannot be summed up in words, so we recommend that you see it for yourself. Sometimes it is better to experience the natural beauty of this site for yourself. If you want to know more about our tours, you can consult with our qualified advisors.
---