A vacation to Peru will be a memory made for a life time with ancient ruins, beautiful churches fill with paintings and gold, dramatic coastline, modern cities, dense jungle, mountains that you will not see anywhere else, snowcapped peaks that seem to reach the sky, warm and friendly people who are willing to share their beautiful country with you, all this and more on a vacation to Peru.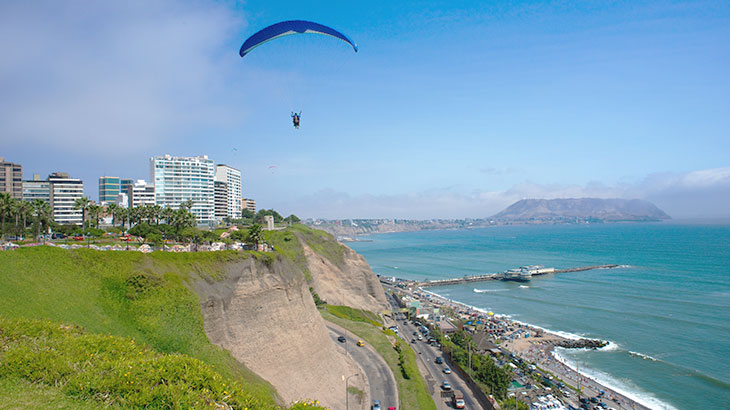 Are you may be having trouble deciding where to go? Here are a few tips to help you make that decision… Lima the capital of Peru, where you will arrive into, is a buzzing city that is a mix of traditional buildings, elegant boulevards and modern suburbs filled with shopping malls to rival any modern cities worldwide. Spend some time exploring the ancient ruins at Pachacamac or the museums that will give you a good knowledge of the history of Peru, or visit the expensive seaside suburbs to pass a night in the many restaurants or bars.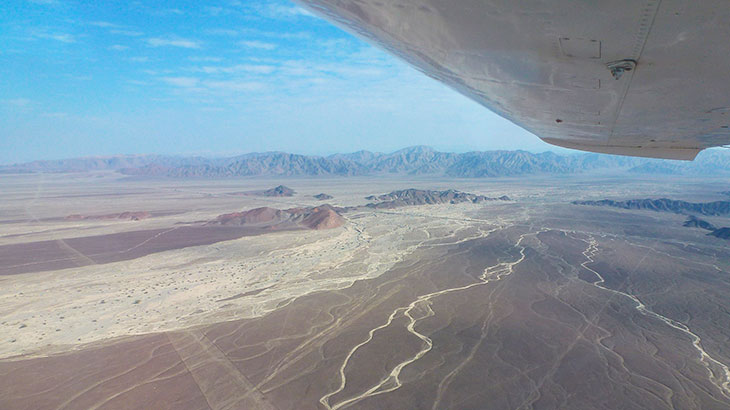 Following Lima there are many other cities in Peru to visit, such as Nazca where the mysterious Nazca Lines await, the only possible way to view the lines is from the air so you will need to take a short flight, well worth the time spent as you will never see anything like this again.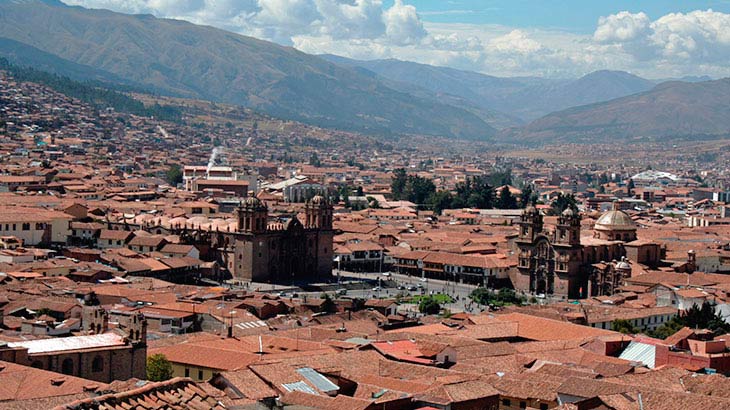 A short flight from Lima is the home of the Inca Empire, Cusco, a beautiful and busy colonial city, surrounded by mountains set in one of the most spectacular green valleys in Peru. Cusco has many different ruins in and around the city all waiting to be explored.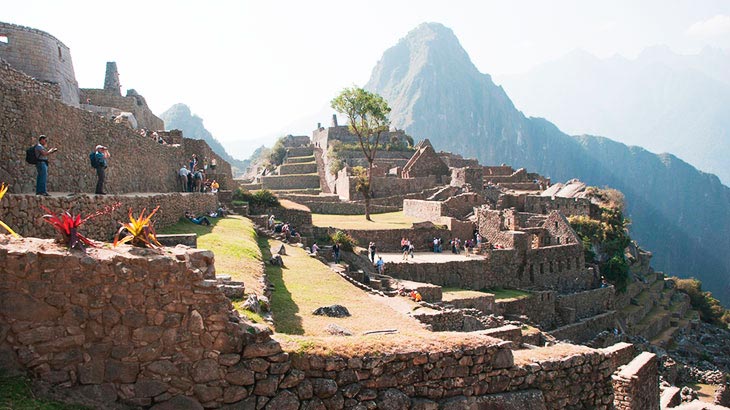 From Cusco a day trip to the Inca Citadel of Machu Picchu is a must, set on the side of a mountain this marvel of Inca construction has recently been declared a wonder of the world.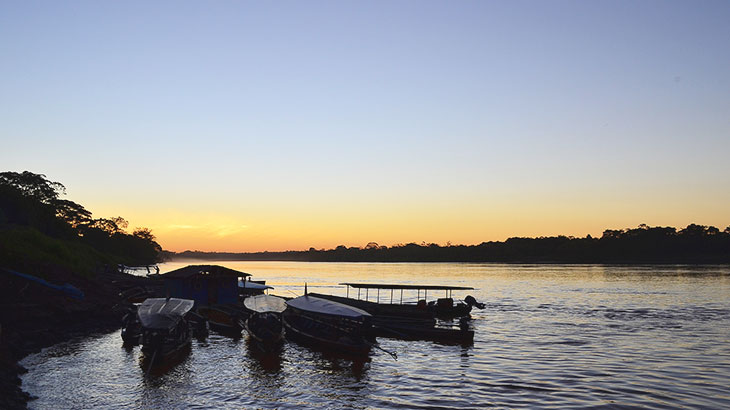 Also a short flight from Cusco is Puerto Maldonado, a thriving jungle port town and the starting point for all the excursions to the jungle. The Peruvian jungle is part of the largest in the world and is filled with flora and fauna second to none.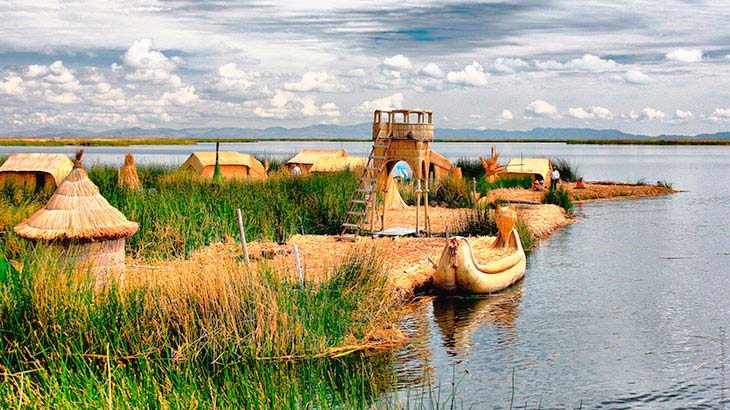 Further south from Cusco is the high Andean town of Puno set on the shores of Lake Titicaca. Centuries ago the Uros people made the lake their home to escape other warring tribes. The people live on islands made from reeds found growing in and around the lake. The houses and boats are also made from the same reeds. Totally self-sufficient the Uros people make a living fishing, receiving tourists and selling their handicraft.
If you are more interested in beaches and relaxing head to the north of Peru to the town of Mancora not far from the boarder with Ecuador a lively town on the beach which fills with tourists in the summer months.
Peru has many different festivals during the year, starting with Carnival in February, the local people enjoy playing with water, so beware you may get wet as nobody is immune from the fun of Carnival. Easter in Peru is a religious affair, streets are filled with religious processions, very colorful and the streets are very crowded.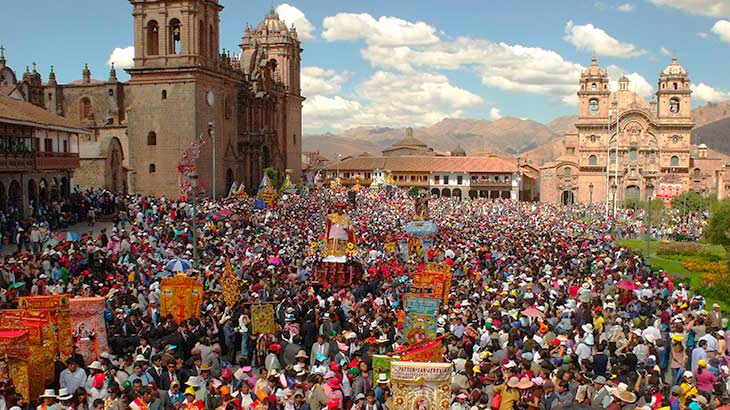 After Easter you have Corpus Christi, a day to celebrate the different saints, usually ornate religious icons are carried through the streets and are beautifully decorated for the day.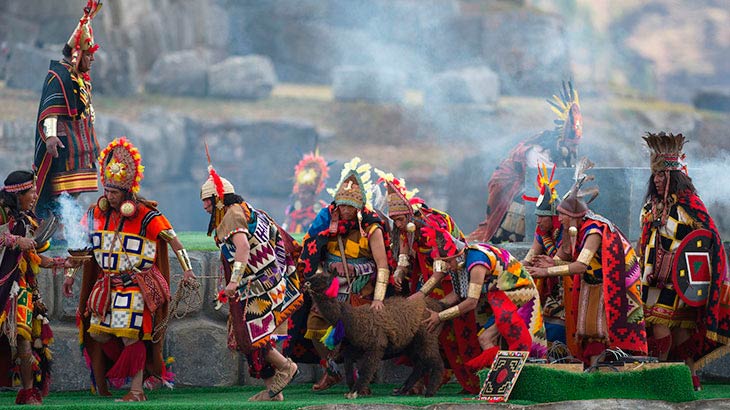 In June, Cusco celebrates one of the largest festivals in South America, Inti Raymi, a grand weeklong festival celebrating Peru´s Inca past, the main procession is held on the 24th June with the day starting early at the Temple of Coriconcha in Cusco and finishing with a ceremony at the Inca ruins of Sacsawhuman just outside of Cusco. A day not to be missed as the costumes are elaborate and the day features many hundred performers.
The Peruvian cuisine has been transformed in recent years to be internationally recognized. The national dish Ceviche, a blend of seafood and lime juice is extremely popular with the local people. In the highlands of Peru, guinea pig is roasted and is eaten on special occasions. Also the street food is not to be missed, with something for every appetite. The emergence of Fusion cuisine is making Peru very popular internationally for the new varieties and tastes.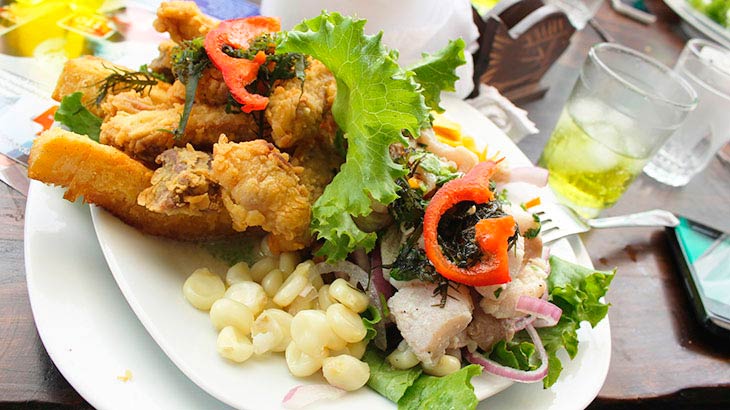 Peru is officially a Spanish speaking nation, but almost half of its population think of Spanish as their second language, speaking many different dialects, such as Quechua, the language of the Inca´s, which is spoken in most parts of Peru.
The climate in Peru varies greatly from region to region and the time of year. For example, in Lima in December, January, February and March the climate is warm to hot but the rest of the year Lima is covered in cloud and is cool to cold. Cusco has two seasons dry, May to October and wet November to April and is cool to cold most of the year. The jungle is hot and humid most of the year. You should also remember that the sun is very strong especially in the high altitudes, a hat and sunscreen is advised at all times.
Altitude sickness is common in high altitudes, especially if you come from Lima directly to Cusco or Puno, drinking plenty of clean water will help with the symptoms of altitude sickness. Other common health problems on a trip to Peru are stomach complaints like dysentery, diarrhea mostly caused by drinking tap water or eating something that doesn't agree with you, both avoidable by drinking bottled water and eating in clean restaurants. If your health is a concern for you check with your medical practitioner for advice before taking a trip to Peru or any other country. There are plenty of good medical facilities in Peru so if you happen to fall ill the standard of medical care is high.
Getting to Peru over recent years has become easier, with many different airlines now flying directly from the US and Europe. Due to increased competition the prices can be low. However, getting to Peru from Australia and New Zealand can be more complicated, with many stopovers needed. There are also many different airlines serving the domestic routes in Peru. Prices vary greatly depending on the time of year and the route. Travel by bus is also a good option with reasonable prices from many different companies with many different types of services, although the distances can be great, most of the buses are comfortable with movies and sometimes meals. Train travel is also a feature of traveling in Peru, with many wonderful journeys on offer. The trip from Cusco to Machu Picchu is one of the highlights of any Peruvian vacation, traveling through the Sacred Valley of the Inca´s on a train with a glass ceiling is something not to be missed. Also the train from Cusco to Puno has won many awards internationally for one of the best journeys of the world. Local buses are a cheap and easy way to get around for the brave and the taxis are cheap and readily available.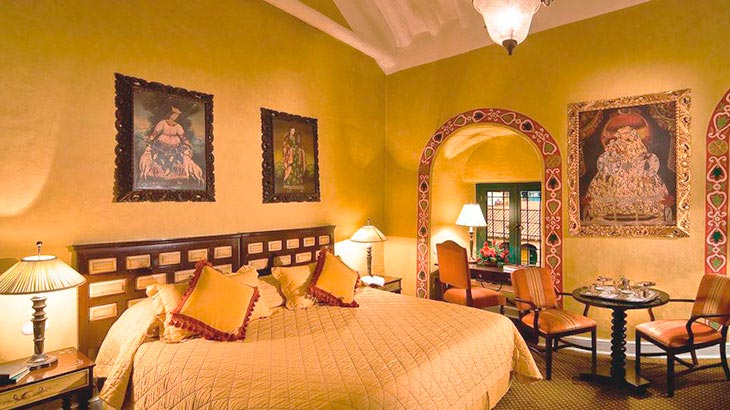 Peru has a great variety of accommodation choices, from 5-star luxury hotels in beautiful colonial houses featuring pumped in oxygen, going down to 4-star hotel chains, local 3-star hotels which are basic and clean to backpacker hostels, with private room or shared accommodation, something for any price range.
Just a few things you should know before you decided on your trip to Peru!!!!
---