The unique diversity and rich history of Peru have given the country some of the best cultural attractions in the world. Machu Travel Peru wants to say that the top cities to visit in Peru are profound cultural destinations.
Peru, also known as the "Land of the Incas", is packed with not only fascinating historic roots but also colonial architecture, archaeological remains, and spectacular natural beauty. In other words, the top cities to visit in Peru are the result of this outstanding country.
Check it out: Top cities to visit in Peru
Our following list highlights the top cities in Peru which have something for everyone to enjoy! You will fall in love with all of the sights Peru offers. So, take note!
Inca Empire: Cusco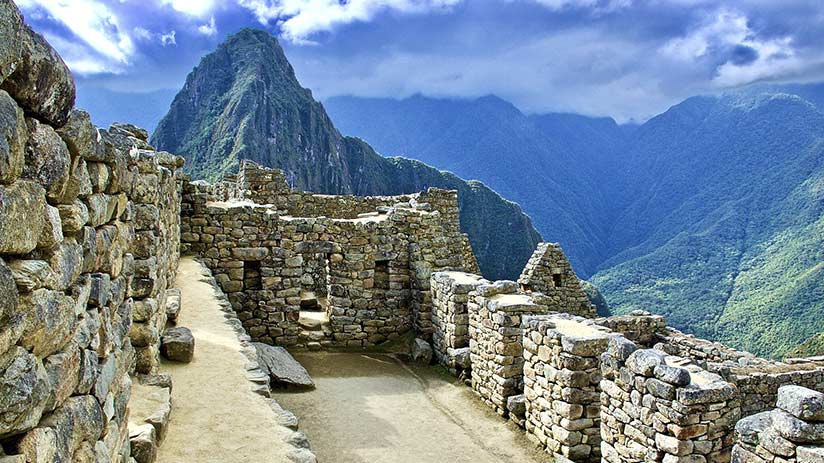 Cusco is Peru's most popular and significant tourist destination due to the popularity of Machu Picchu. Being the gateway to this marvelous ancient Inca Citadel and the birthplace of the Inca Empire makes Cusco one of the top cities to visit in Peru. Also, it is a UNESCO World Heritage Site since 1983.
This Inca city is home to a diverse range of archaeological and cultural sights steeped of Inca and Spanish influences. Indeed, there are fascinating layers of history to explore throughout the city. A city tour in Cusco will bring you through narrow cobblestone streets, old colonial buildings, ancient Inca stone walls and mesmerizing plazas filled with traditionally dressed locals. Wandering around Cusco will allow you to deeply explore the culture of the city.
Besides, the surroundings of Cusco, i.e. The Sacred Valley of the Incas, are full of incredible and interesting examples of Inca architecture. These Inca treasures are surrounded by beautiful Andean scenery. If you realize, Cusco is not only a great base for cultural history but also one of the best top cities to visit in Peru to experience the most spectacular beauty of the country.
Located at 3,399 meters above sea level, Cusco and its fascinating wealth of historical and rich cultural heritage will definitely leave you breathless from both awe and altitude.
*Let your body adjust to the Andean altitude before starting your tours. Coca leaf is an ancestral medicine for altitude sickness. 
Cosmopolitan Capital: Lima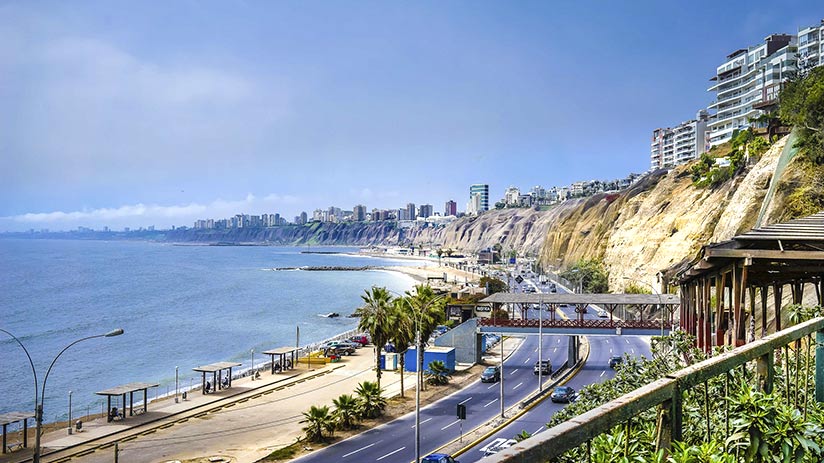 Many visitors underestimate Lima's importance, but the reality is that this city offers lots of fantastic things to see and do. One of the great things this city has is its look over the Pacific Ocean. The views from its cliffs are spectacular.
Lima has a splendid range of architectural styles ranging from delightful colonial buildings to modern infrastructures. This city has a fascinating and varied history. Within the city boundaries, you will find Inca ruins, impressive churches, and monasteries as well as contemporary art galleries.
Besides, Lima is a paradise for history buffs. Some of the most interesting tourist attractions in Lima are the museums e.g. Museo Larco and Museo Central de Reserva. The first one displays artifacts of Inca and pre-Columbian civilizations, including preserved mummies of ancient cultures. The second one is recommended for its range of ceramics and gold artifacts.
Furthermore, Lima is the highlight of Peruvian gastronomy since it is the result of disparate influences like indigenous, Chinese and African. Our Peruvian dishes will enchant even the most demanding palates. Interspersed around the city you will find a plethora of excellent restaurants where you will enjoy our culinary delights. In other words, Lima is one of the top cities to visit in Peru where you will get not only a cultural experience but also a foodie one.
The White City: Arequipa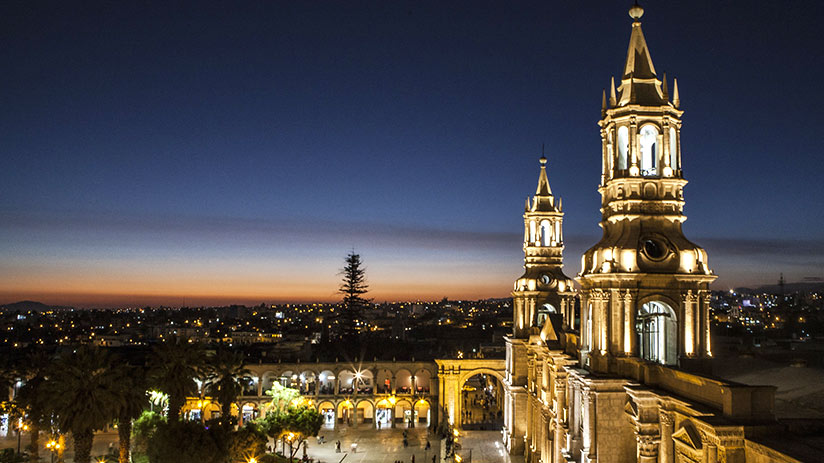 There's no doubt that taking Machu Picchu tours is one of the things you must do before die. But there are also many more top cities to visit in Peru steeped in history, ancient culture and inspiring wonders.
This is the case of Arequipa, the second-largest city in Peru that is nestled between the Pacific Ocean and the lower Andes. Its beautiful historic center displays stunning colonial architecture that is a blend of native and European styles.
When wandering around the city's streets, you will be dazzled by delightful churches, the impressive Arequipa's cathedral and ancient buildings that were built out of white volcanic rocks. Its nickname "White City" is due to this feature.
The history, art and culture scene make Arequipa one of the top cities to visit in Peru. One of the most popular and interesting attractions is the Convento de Santa Catalina. It counts with unique architectural designs and captivating streets. A charming way to explore the city, isn't it? On top of this, Arequipa is surrounded by unbeatable geographical features. Without a doubt, the White City is worth a visit.
Mirror-like Lake: Titicaca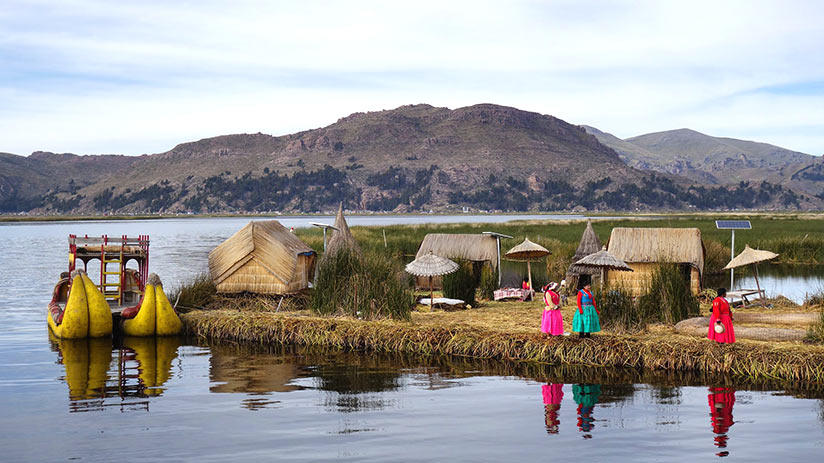 The city of Puno, located between Cusco and La Paz (Bolivia), is lacking colonial architecture and historical sites. But it is backed by an amazing Andean mountain range; and most important, it is the gateway to the famous mirror-like Lake Titicaca.
Lake Titicaca is the world's highest large lake that contains a fascinating and important culture, history and nature. According to Peruvian mythology, Lake Titicaca is the birthplace of the Sun where the Inca Manco Capac and Mama Ocllo came from before they founded the Inca Empire. Historically fascinating, eh?
The famous attractions are the Lake Titicaca floating islands that contain a unique cultural richness. Uros communities, which live there have kept their traditions since immemorial times. These floating islands are made from reeds called totora that grow in abundance in the lake.
From Puno, you can take a cruise on Lake Titicaca to not only enjoy the majestic scenery but also learn more about this remarkable culture. So don't miss this magical place!
---