When you are looking to make plans for your trips, you are always looking for destinations with the best hotels, museums, and attractions. Therefore, Peru, as your next destination is one of the best options available. From being able to enjoy a totally achievable exclusivity to experiencing landscapes from another world. Normally when you travel to a new destination or country, you always look for new reasons to travel. And the Andean Country has many reasons for you to visit it. That is why together with Machu Travel Peru we have prepared a small article so that you know the best reasons to enjoy tourism in Peru.
Best 7 reasons to enjoy tourism in Peru
ENJOY AMAZING LANDSCAPES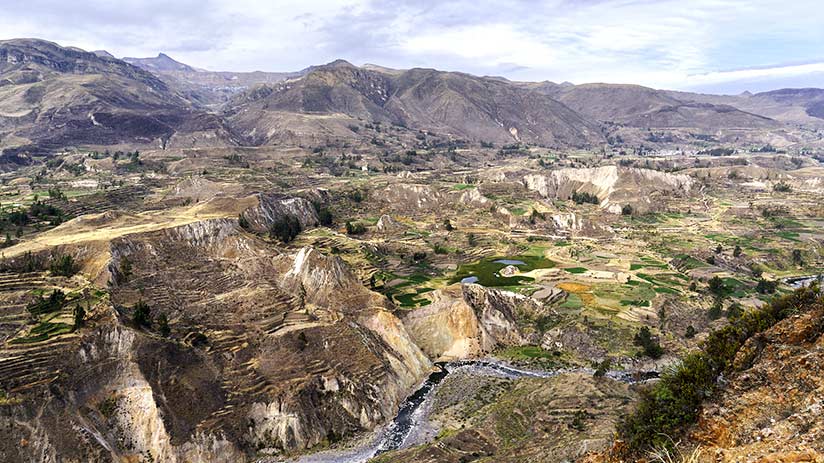 Peru is one of the few countries that has an indescribable variety of landscapes and ecosystems. Each of its destinations and districts that you will enjoy has a different climate and landscape from the previous one. If you are planning a trip to Peru, you cannot miss the different natural settings that you will find throughout the country. From a humid and lush jungle to the Peruvian desert and the different arid coasts. You will even find beautiful mountain ranges belonging to the Andes. One of the most surprising facts about Peru is that 60% of its territory is covered by the dense Amazon rainforest. The Amazon region is divided thanks to the Andes that make up the backbone of the country. And with such a varied geographic diversity, it is not surprising that wildlife is abundant in each of its territories. So the beautiful natural settings will not be the only thing to admire in Peru. All its landscapes are characteristic of the country and each place has its own story to tell as well as a great culture.
ACHIEVABLE EXCLUSIVITY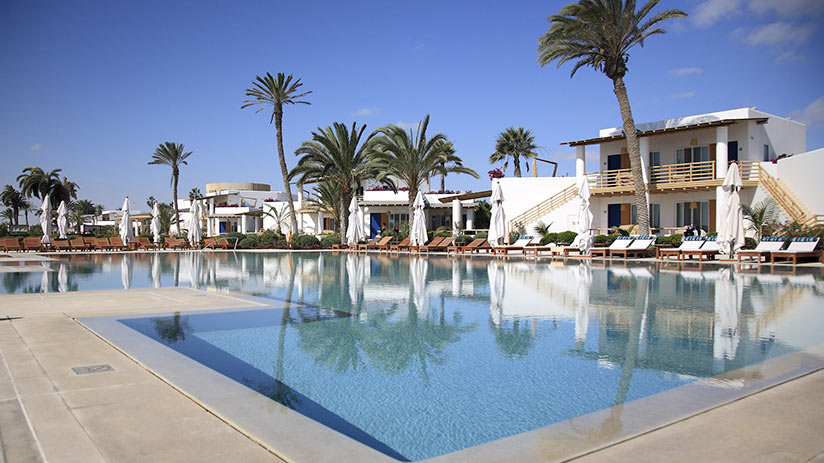 With so many things to do in Peru, the affordability you can find is surprising. From food, goods, and accommodation, all have quite affordable prices. Even when you try to compare it to other world-class destinations, Peru could be considered cheap. Among the many Peru vacation packages, you will find that many destinations can be enjoyed in luxury and exclusivity for a very reasonable price. It is not necessary to travel to European countries to enjoy luxury and exclusivity. Destinations like Iquitos, Lima, Cusco, and anywhere you can imagine have exclusive options. Accommodation with spacious suites, spas, gyms, conference rooms, and everything you can imagine as necessary within a five-star hotel. One of the best reasons to enjoy tourism in Peru is to be able to experience luxury at affordable prices.
HOTELS AND THEIR AMAZING ARCHITECTURE
One of the things that define the Andean country is its particular architecture. And with the strong economic growth that has blessed Peru, numerous infrastructure projects have been seen. From exclusive and luxurious constructions to more rustic and classic options, you will find everything in Peru. Wherever you go, a wide range of accommodations awaits you to enjoy. Don't worry about money in Peru, since most lodgings also accept dollars.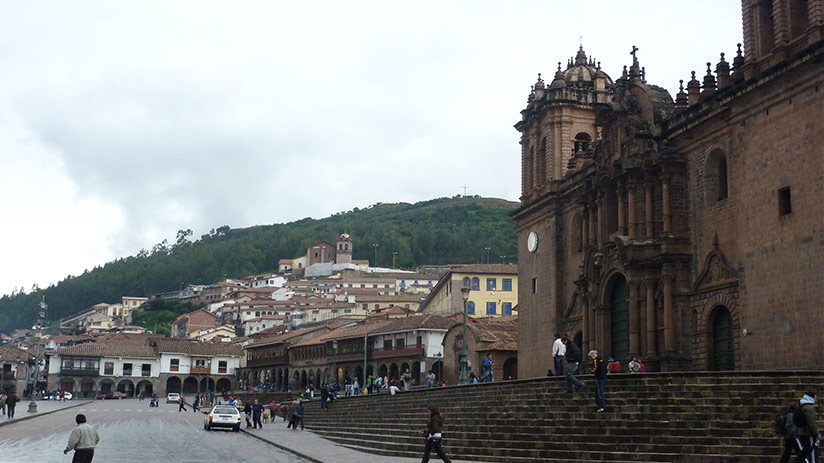 Inside the Imperial City, you will find many renovated old houses or places with old architecture with a modern twist. If you are planning a trip to Machu Picchu, you can surely enjoy the hotels within Cusco, the Sacred Valley, or even Aguas Calientes. Even in the surroundings of Arequipa, you can enjoy beautiful luxury hotels with colonial characteristics. As for Lima, it can be considered one of the most modern cities in the country. Its architecture is a complex interaction between tradition and the multiple schools and architectural trends of recent years. If you are looking for reasons to enjoy tourism in Peru, you cannot miss this beautiful city.
DELICIOUS FOOD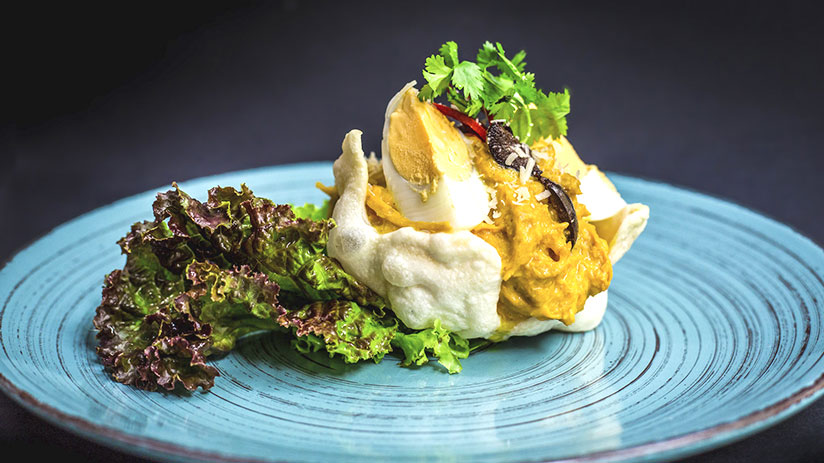 Peru is one of the Latin countries recognized for being a leading gastronomic destination in the world. One of the most important reasons to visit the Andean country is to be able to taste the renowned Peruvian cuisine. Peruvian cuisine is recognized by everyone and that is why Peru is considered one of the most important gastronomic centers in the world. If you are looking for family vacation ideas, delicious food is one of the things not to be missed. No need to go to fancy restaurants, you will find the Peruvian flavor everywhere. From dining rooms that offer very accessible and well-served menus to more exclusive options with family recipes. If you want to know Peru you should not miss its incredible gastronomy. You can find the particular flavor of Peruvian cuisine in all corners of the country. Whether you are looking to discover the best restaurants in Lima or try the delicious street food, the Peruvian flavor is not limited to one place. If you plan to spend the summer in Peru, be sure to try the Ceviche. This is one of the national and most emblematic dishes of Peru.
THE LOCALS ARE VERY FRIENDLY
Something that everyone notices immediately upon arriving in Peru is that the locals are very friendly and will help you with everything you need. The people who live in Perún will be happy to help you. Peruvians are very aware that their country is an adventure paradise, so they will try to recommend and help you with everything you need. It is not a shame to consult with them, it can even be a good excuse to make new and unforgettable friends. The Peruvians themselves are the ones who can tell you the best places to visit or the restaurants that you cannot miss. If you are traveling alone, talking to the locals is a great opportunity to experience the essence of the country. Several local indigenous communities are very friendly to tourists. A great example of this is the Uros Islands, where you can learn about a traditional lifestyle far removed from modern customs.
A CULTURE TO KNOW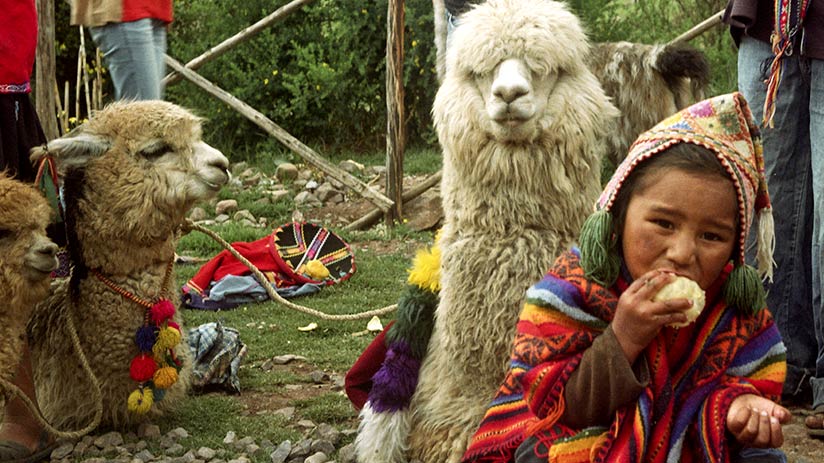 Just as meeting the locals is a great opportunity to meet new people, it can also be an opportunity to get to know the culture and traditions. These particular traditions are still alive to this day despite the great globalization that all countries experience. If you are looking to learn about Andean traditions, you cannot miss the multiple Machu Picchu tours that are available. In the surroundings of Cusco, Sacred Valley and Machu Picchu are where you can still experience the Andean culture. The festivals and celebrations that take place in Peru are another way to get to know the extensive culture. Many celebrations have religious connotations and others have more regional and traditional themes. The Peruvian culture could be summarized in a great mix of traditions and influences from all over the world. Let yourself be embraced by its colorful culture and know the magic that Peru has to offer.
ENDLESS ADVENTURE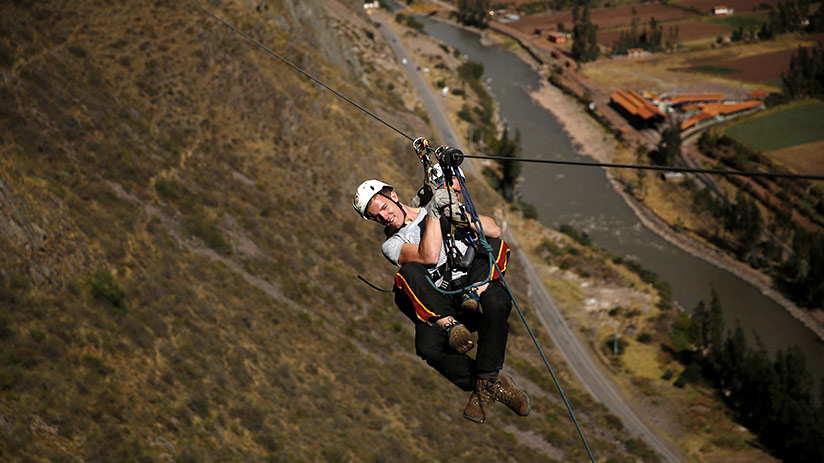 Another of the wonderful things that Peru has is its many adventure-filled activities. Ziplining or buggy riding through the desert dunes and even surfing beautiful waves are some of the few examples for those seeking adrenaline-filled activities. If you are looking for fun things to do in Peru, you cannot miss the famous Inca Trail. The Inca Trail is a popular hike among tourists that lasts four days and three nights. In summary, there are many adventure options to enjoy beautiful tourism in Peru. You can enjoy all these activities in many of our available travel packages. Therefore, what are you waiting for to consult with our advisors?
"NEVER REGRET ANYTHING THAT MADE YOU SMILE"
To conclude these are just one of the few reasons to enjoy the Andean country. There is much more than what the words and photos describe. You better experience it on your own. Therefore, together with Machu Travel Peru, we are waiting for your prompt visit to Peru.
---