When you are looking to make plans for your trips, you are always searching for destinations with excellent touristic infrastructure. Consequently, Peru, as your next destination, is one of the best options available! From being able to enjoy exclusive services in a 5 stars hotel to experiencing diverse landscapes from a traditional Andean house with the hospitality of the local people. Normally, when you travel to a new destination or country, you always look for new reasons to travel, and we assure you that Peru is always reinventing itself. Therefore, the Andean Country has many reasons for you to visit it. And, that is why together with Machu Travel Peru we have prepared a small article so that you know the best reasons to enjoy tourism in Peru.
Reasons to enjoy tourism in Peru
Tourism in Peru overview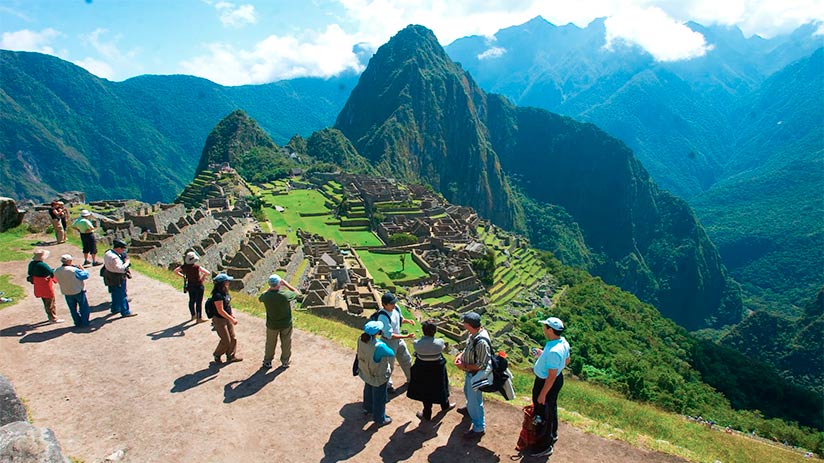 Tourism in Peru is the third-largest industry in the country. It contributes approximately 7% of the country's GDP. And is mainly developed at the different archaeological sites of interest, at the Peruvian Amazon and the northern beaches. Although the entire country has much more to offer the country.
Peru is visited by more than 4 million visitors per year, and the number grows astronomically each time. The majority of them choose to travel directly to Cusco to visit the renowned Machu Picchu and thus take advantage of their time in Peru to visit alternative and no less important destinations in the country. Arequipa, Puno, northern beaches, and Lima are some of the destinations that you will not want to miss during your journey.
Why Peru is famous
1. By the Incas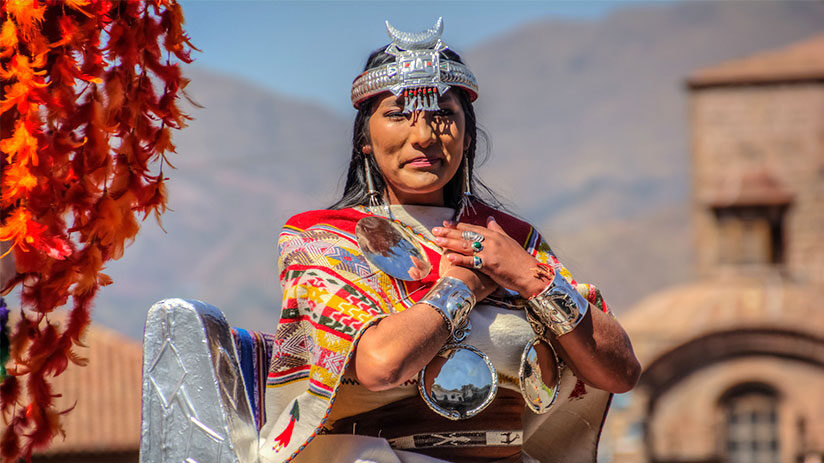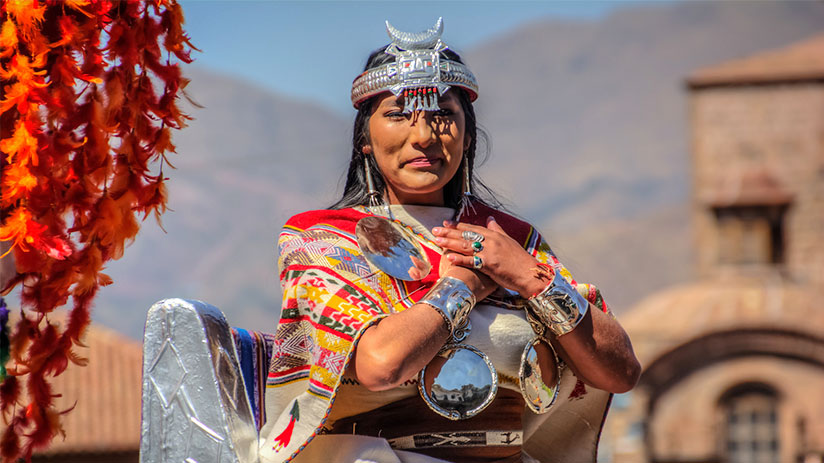 Peru is a popular tourist destination for the architectural and cultural heritage received from the greatest South American empire of all time, the Incas. They prevailed in the country during the 1400s and 1500s, creating awesome structures, paths, and citadels. Besides developing unique customs and traditions, which remain strongly rooted in the current Peruvian population.
This Inca heritage was mixed with that left by the Spanish, who impregnated a lot of their architectural, artistic, and cultural influence during the conquest and colonial age. A clear example is the south Peruvian cities, where you can see a fascinating architectural mix of Inca and Spanish styles.
2. By the Andes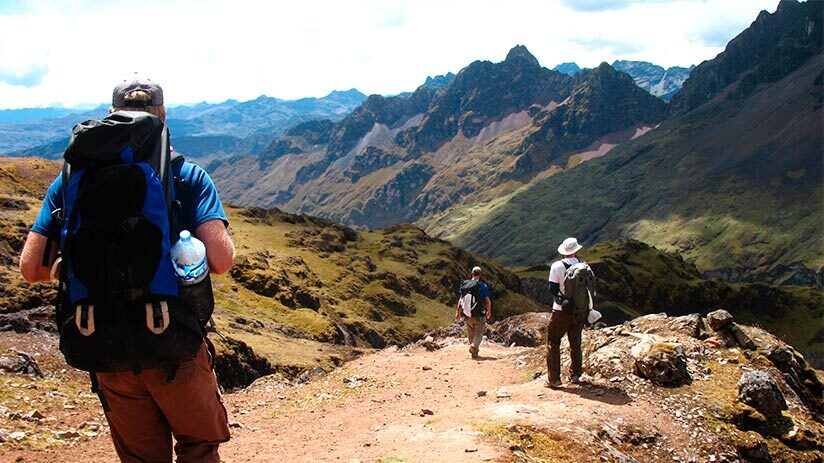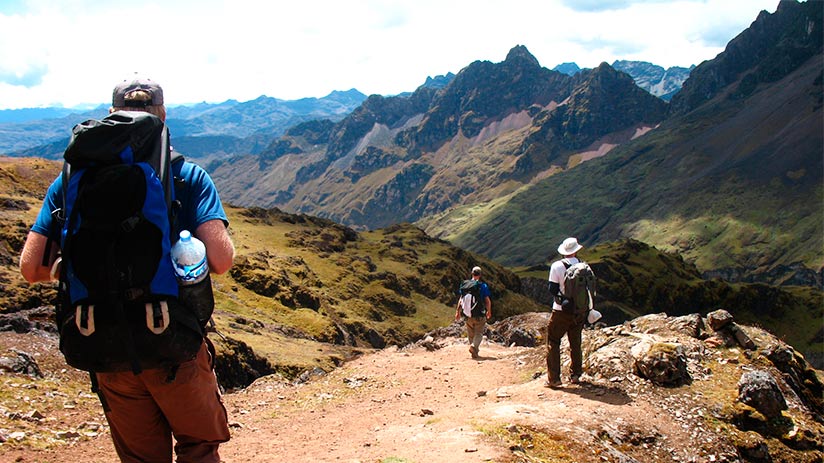 The Peruvian mountain range crosses it from north to south, creating different natural regions (coast, sierra, and jungle), with a variety of altitudinal floors and awesome microclimates (this is why Peru is called the climatic synthesis of the world). Precisely, the most important cities in ancient Peru, cradles of important pre-Inca cultures, are located in its mountain range, Cusco, Sacred Valley of the Incas, Arequipa and its Colca canyon, Ayacucho, Huancayo inter alia. Today, the Peruvian mountain range is the synonym of culture, archaeological sites, and adventure sports like hiking, trekking, rappelling, and snowboarding, inter alia.
3. By its north beaches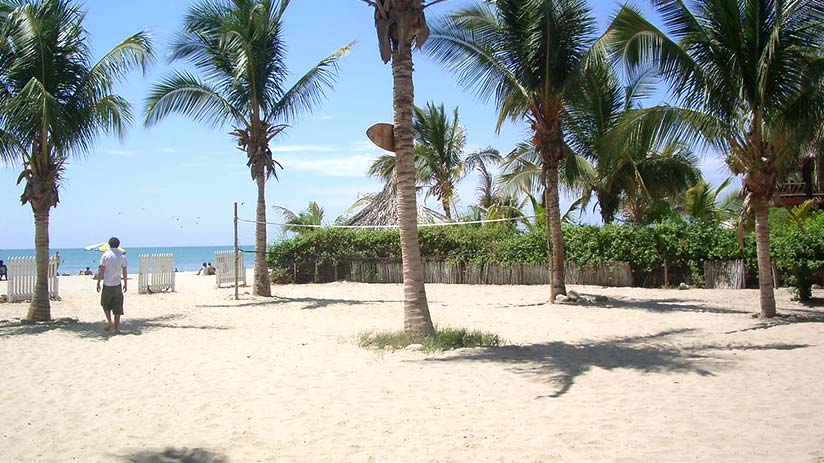 The north beaches of Peru are cataloged like Caribbean paradises in the middle of South America. The beaches, located in north Peruvian cities like Chiclayo, Trujillo, Piura, and Tumbes are guaranteed stunning sun and clear skies year-round, combined with white sand, and turquoise waters. Beaches like Lobitos, Mancora, Pocitas, Cabo Blanco, and Vichayito, among others, are the main destination of thousands of tourists who take advantage of their visit to Machu Picchu to be able to relax in their last days in the Andean country. Therefore, aquatic sports like the jet-sky, fishing, regattas, diving, and surfing are the most popular in this part of Peru.
4. By the Amazon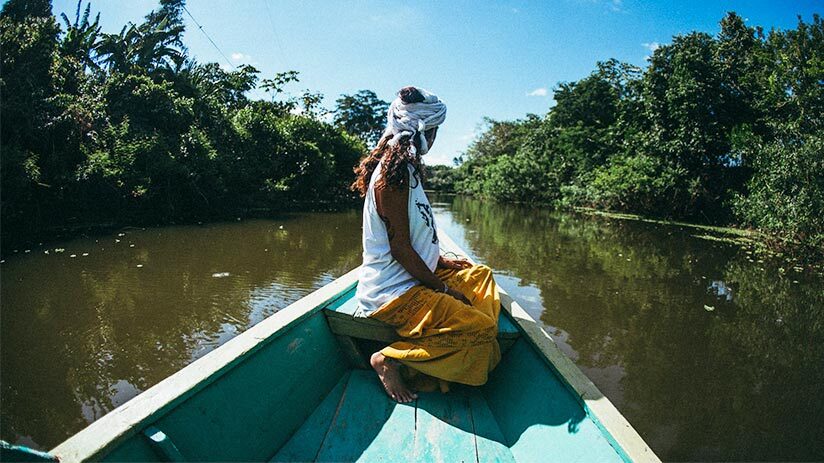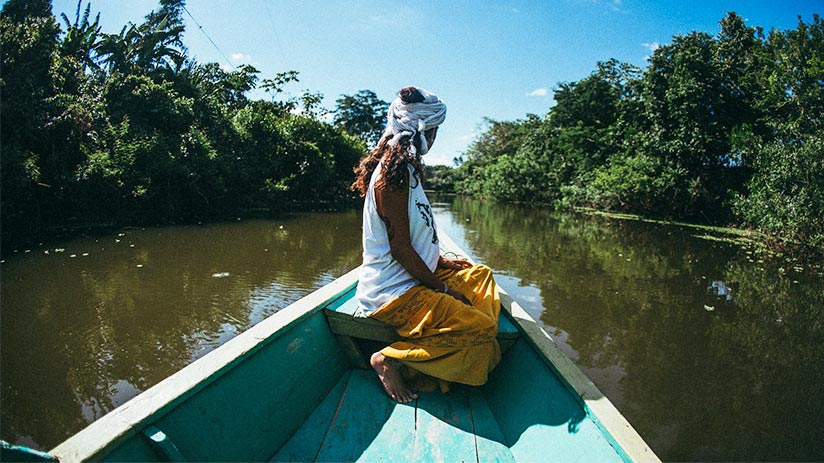 But if you believed that Peru is a popular tourist destination only by its Inca legacy, you are wrong. The biodiversity in the Peru Amazon is awesome. Navigate by the Amazon river and be able to see more than 600 mammal types, 550 reptile types, 1800 birds, and more than 19,000 species of plants, unbelievable! All this experience is supported by the best tourist infrastructure like lodges, luxury cruises, experienced guides, and much more.
5. By its gastronomy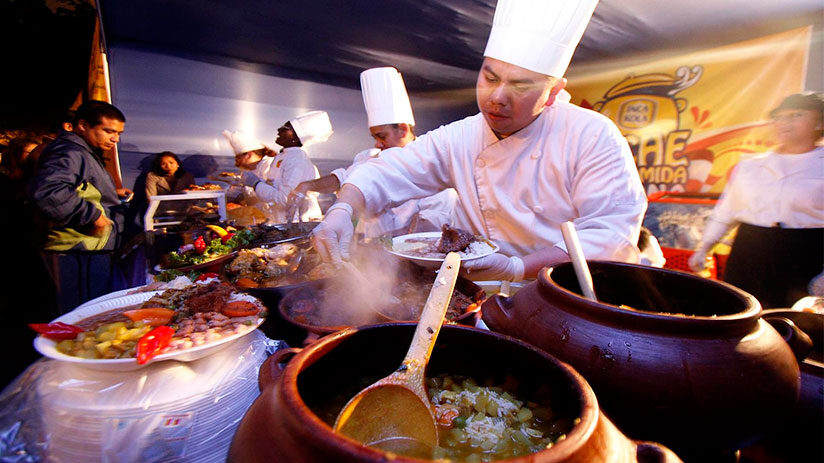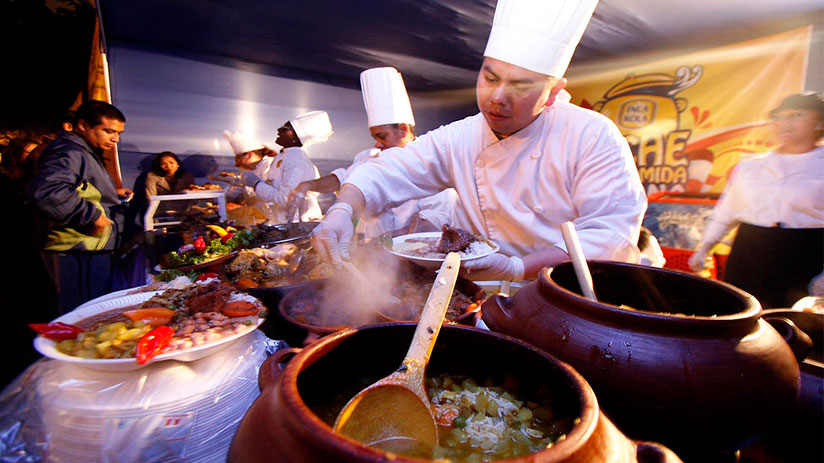 Nowadays, Peru is also a good tourist destination for those who love gastronomy. The eclectic mix of influences and traditions of diverse international cuisines due to the migratory flows that the Andean country received during a large part of its history, has created a series of gastronomic revolutions. Something that has earned the country numerous international mentions and recognitions. The incredible Peruvian gastronomy is something that you will want to try during your trip to the country.
Tourism infrastructure in Peru
1. Hotels and accommodations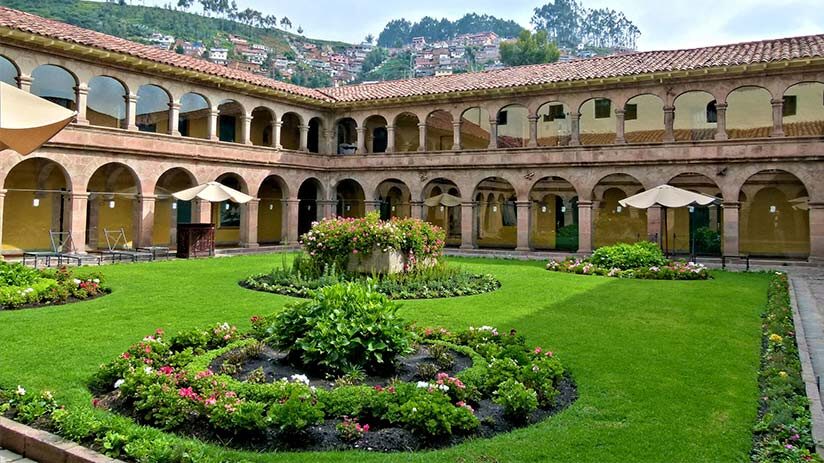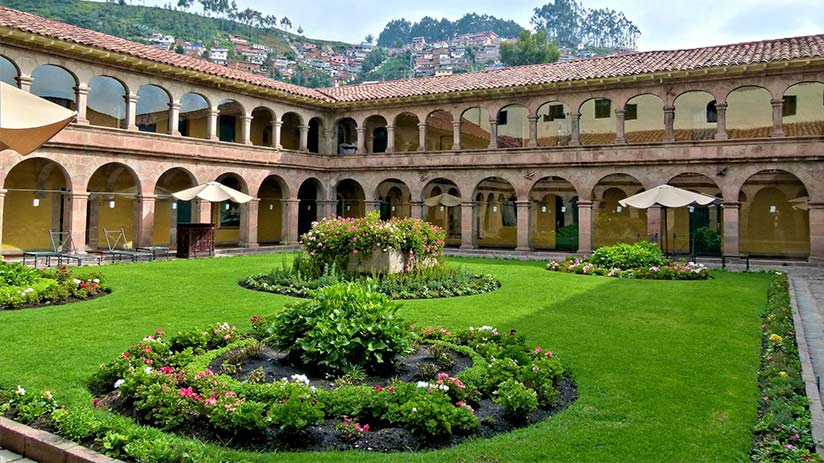 Peru has accommodations for all tastes. From those five-star hotels with spacious suites, spas, gyms, conference rooms, and everything you can imagine to more rustic and classic options inside the Amazon, you will find everything in Peru. Wherever you go, coast, sierra, and jungle, a wide range of accommodations like hotels, hostels, lodges, and Airbnb among others await you to enjoy.
As an example, inside the Imperial City, you will find many renovated old houses or places with old architecture with a modern twist adapted to cozy hotels. If you are planning a trip to Machu Picchu, you can surely enjoy the hotels within Cusco, the Sacred Valley, or even Aguas Calientes. Even in the surroundings of Arequipa, you can enjoy beautiful luxury hotels with colonial characteristics.
2. Transport types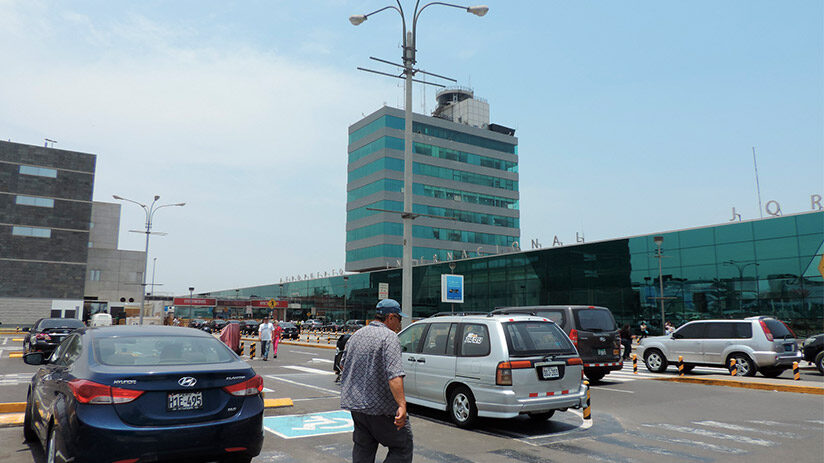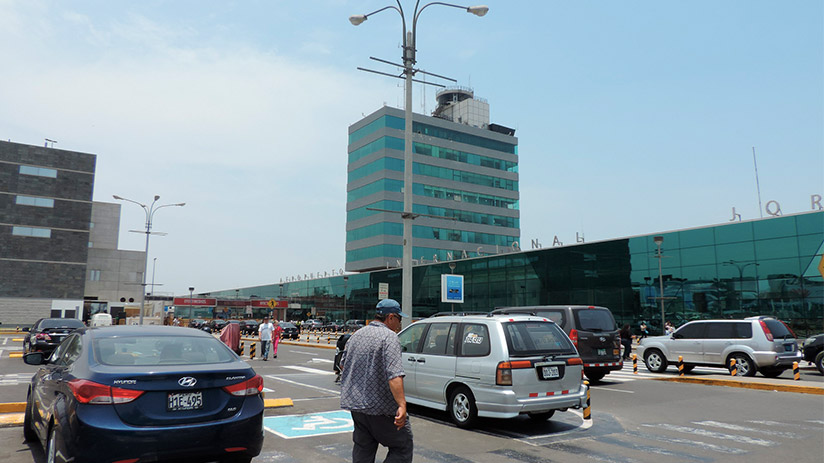 Peru has modern airports with daily flight movements. Even, a few years ago, the Lima airport was the only one capable of receiving international flights, but now the airports of Cusco, Iquitos, Arequipa, and Juliaca can also do so. Its modernization, equipment, and privatization to private entities, ensure a takeoff and arrival without major setbacks for visitors. Regarding bus terminals, these are not at the same level as airports, however, host formal bus companies with routes to many Peruvian places at cheaper rates. But, if you want our recommendation, the flight always will be our conceited.
3. Roads and highways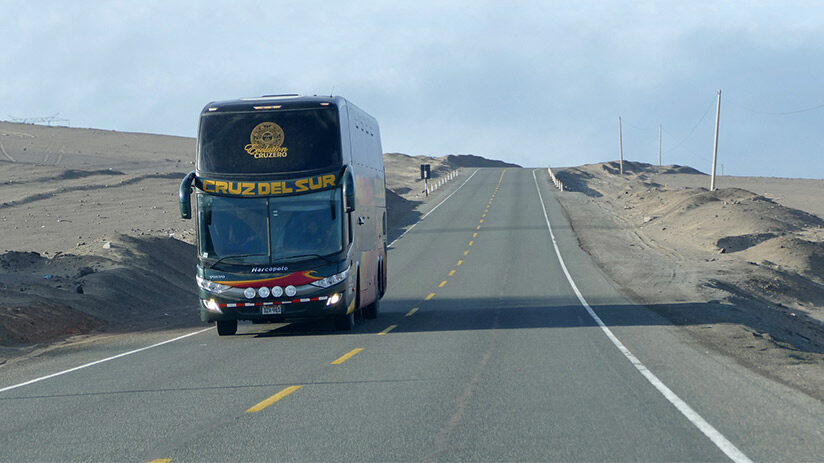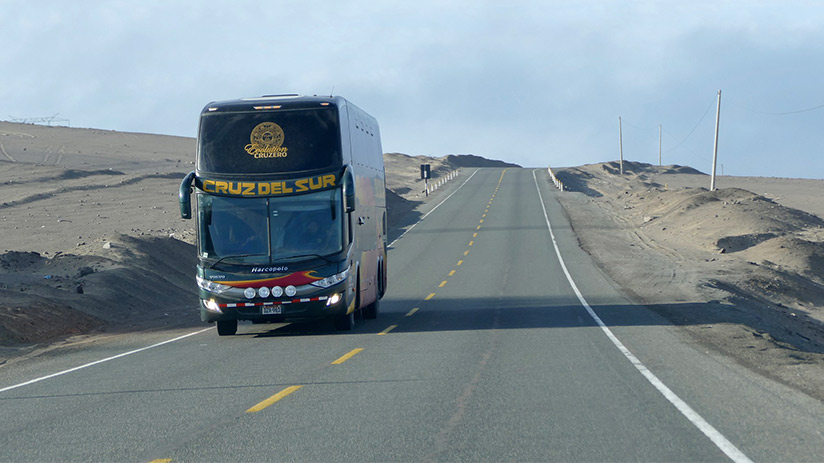 The connection of highways and roads along all of Peru's territory is one of the low points of the Andean country. Bad roads, the cracked pavement on highways, many of them unfinished. Even in some attractions, you will be surprised that there are no communication routes to them, and you will have to get there on foot or using only the train, which in the case of Machu Picchu are remodeled old locomotives.
4. Travel Agencies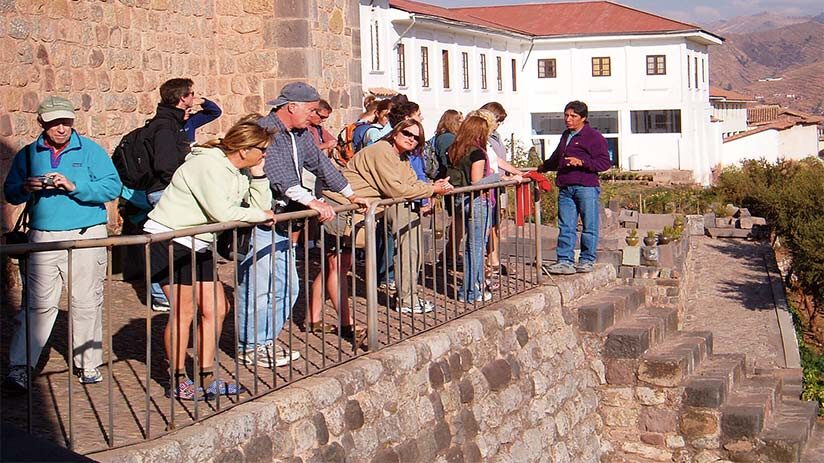 The travel agencies in Peru are many, but not all of them are legal. In this aspect, Peru has a long way to go. It is estimated that of 100% of travel agencies in Peru, only 15% are registered with the Ministry of Tourism and, therefore, are formal (they issue a sales receipt). For this reason, and in the way of booking in advance your tickets, hotels, etc, contact with a travel agency to organize your Peru tours in advance (even, from your native country) will be the most recommendable. Because the formals have well-developed websites and many years of experience in the sector, like Machu Travel Peru. Take note of this.
Do I need a visa for Peru?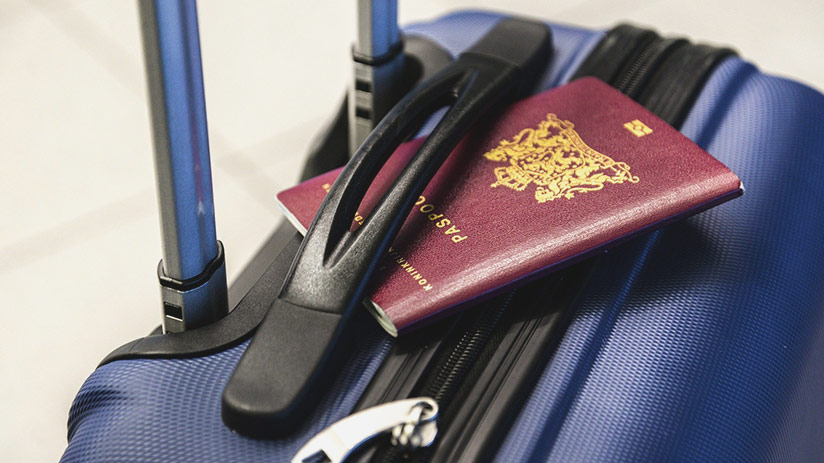 Peru has always had an open-door policy not only for visitors but also for investors. Although its economy and lifestyle are strong and solid within the South American region, it is not at the level of developed countries, and therefore, there is no risk of visitors staying to live illegally in it. For all these reasons, Peru does not require Visa for almost any foreign visitors. With few exceptions (when happen diplomatic and political conflicts, among others)
Enjoy Amazing Landscapes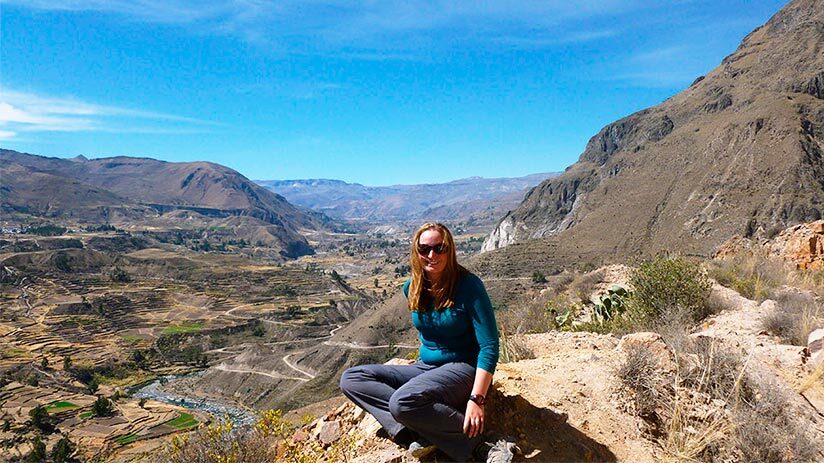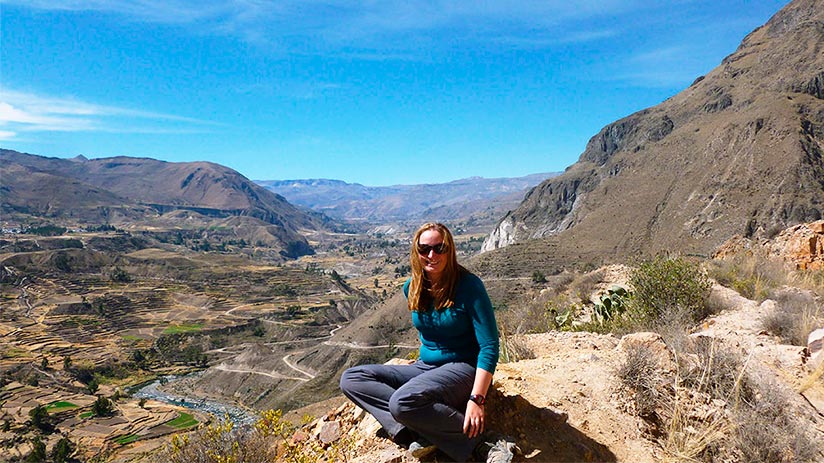 Peru is one of the few countries that has an indescribable variety of landscapes and ecosystems. The country is divided into three main regions. The Coast, the Andes, and the Rainforest; from a humid and lush jungle to the Peruvian desert and the different arid coasts. You will even find beautiful mountain ranges belonging to the Andes. Each of the regions has its iconic destinations and a different climate from the previous one. Besides, depending on the time you decide to travel, you will have the opportunity to take advantage of some activities. For example, during the rainy season, treks in the rainforest, and treks in the south of Peru may be canceled. But boat trips along the rivers and lagoons, visiting beaches in Peru's north, or shopping in Lima are much more popular during the occasion.
Therefore, check first the Peruvian weather will be recommendable, always. However, depending on what you are looking to enjoy and experience, you can travel at one time or another.
Activities in Peru, endless adventures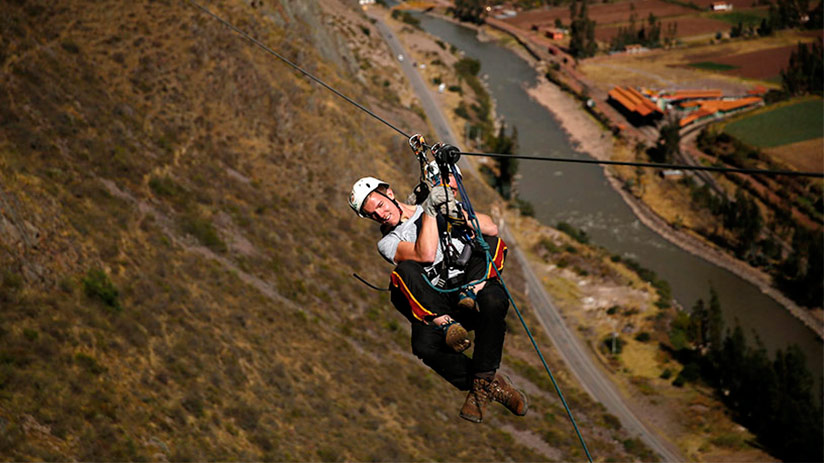 Another wonderful thing that Peru has is its many adventure-filled activities in its different zones. As we mentioned before, Peru is the climate synthesis of the world and has different climates, from snowy mountains and glaciers to immense deserts, passing through humid jungles and foggy rainforests, without forgetting the dry and cold Andes, Peru has different sports and activities for all tastes.
Boat rides, bird watching, night walking, canopy, fishing, and cruise river among other activities are offered in the Peruvian Amazon. Buggy riding, sandboarding through the desert dunes, and even surfing beautiful waves are a few examples of those seeking adrenaline-filled activities. If you are looking for fun things to do in Peru, you cannot miss the famous Inca Trail to Machu Picchu, which is the number one tourist attraction in Peru. Or other great options for treks in Peruvian Andean, besides zip lining, biking, ATVs.  In summary, there are many amazing things to do in Peru to enjoy. You can enjoy all these activities in many of our available travel packages. Therefore, what are you waiting for to consult with our advisors?
Peruvian gastronomy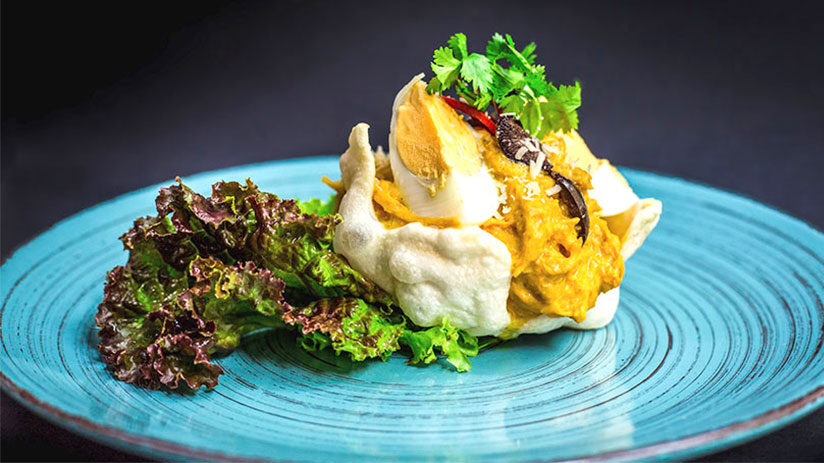 One of the most significant reasons to visit the Andean country is to be able to taste its fantastic cuisine. Peruvian cuisine is recognized around the world, and its location at the top of global cuisine rankings (such as the prestigious The Best 50s) as well as its restaurants located in Lima, with franchises in London, Paris, Sydney, Tokyo, and Dubai, are proof of that. For this reason, Peru is considered one of the most important gastronomic centers in the world and is located on the podium, along with Italian, French, Chinese, and Mexican cuisine. If you are looking for family vacation ideas, delicious food is one of the things not to be missed.
From dining rooms that offer very accessible, traditional, and well-served menus of homemade Peruvian food to more exclusive options with Peruvian ingredients cooked with international cuisine techniques, called Novo Andean cuisine. You will find everything here! Whether you are looking to discover the best restaurants in Lima or try delicious street food, the Peruvian flavor is not limited to one place. If you plan to spend the summer in Peru, be sure to try the Ceviche. This is one of the national and most emblematic dishes of Peru.
The locals are very friendly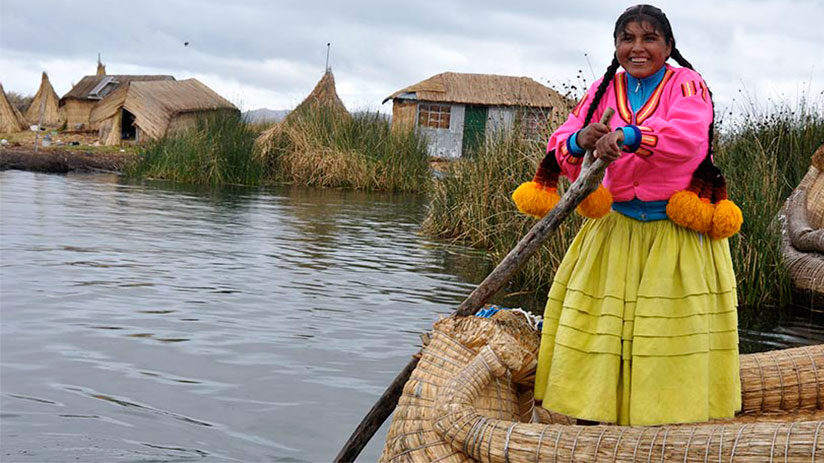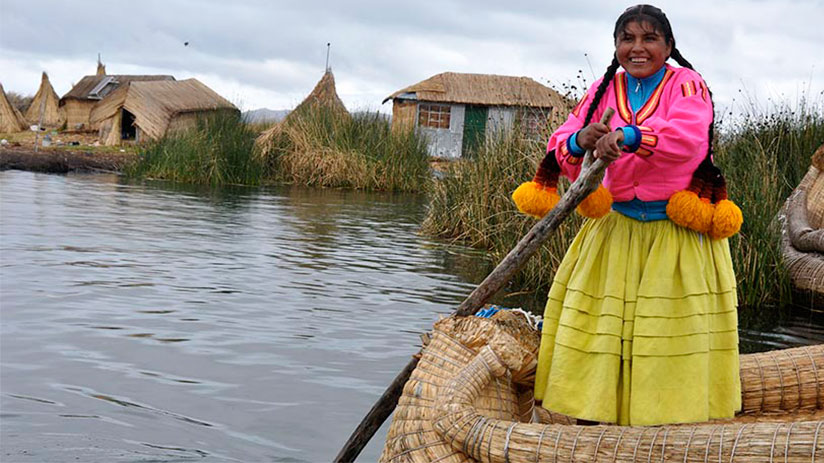 Something that everyone notices immediately upon arriving in Peru is that the locals are very friendly and will help you with everything you need. The people who live in Perú will be happy to assist you because they are very aware that their country is an adventure paradise. In this way, they will try to recommend and help you with everything you require. It is not a shame to consult with them, it can even be a good excuse to make new and unforgettable friends. In addition, you will not have to worry about security in Peru, as long as you are cautious you do not have to worry.
If you are traveling alone, talking to the locals is a great opportunity to experience the essence of the country. Several local indigenous communities are very friendly to tourists. A great example of this is the Uros Islands, where you can learn about a traditional lifestyle far removed from modern customs. Consequently, experiential tourism is well-developed in Peru.
A Culture to know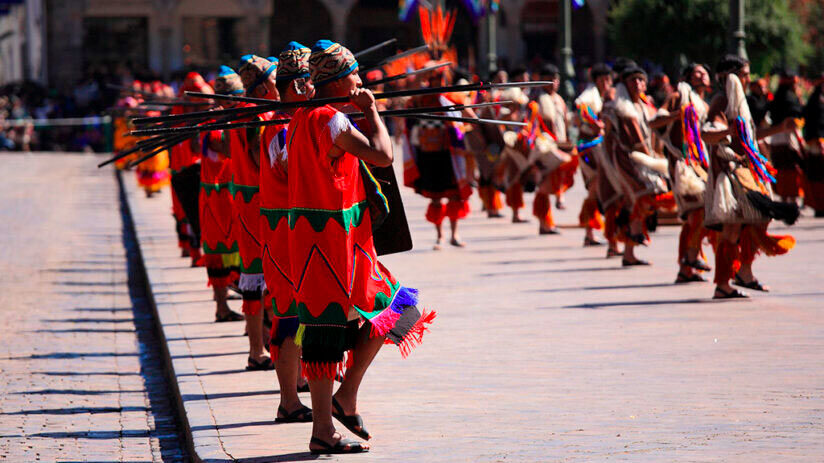 Just as contacting the locals is an excellent opportunity to meet new people, learning about their culture and traditions is another great aspect of visiting Peru. Their particular traditions are still alive to this day despite the great globalization that all countries experience. The festivals and celebrations that take place in Peru are another way to get to know its extensive culture. Many celebrations have religious connotations, and others have more regional and traditional themes. The Peruvian culture could be summarized as a great mix of traditions and influences from all over the world (due to its high flow of migrants throughout its history). Now that you know why Machu Picchu tours are not everything, let yourself be embraced by its colorful culture and magic Peru has.
Shopping and bargaining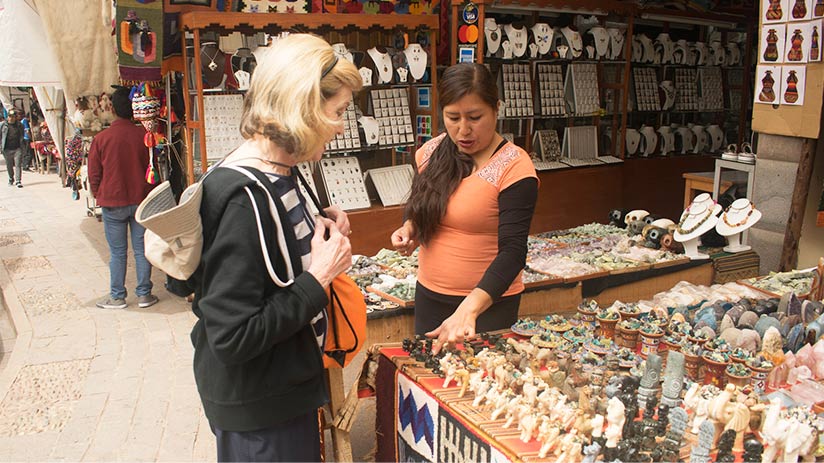 Because a large percentage of Peruvian towns are affected by world changes, it is more difficult for them to survive. And they are often easy targets for some tourists looking to pay rock-bottom prices for souvenirs and Peruvian food. And while it is true that most merchants expect to haggle, it is important to pay a fair price. A few dollars out of your pocket can mean several plates of food for them. Therefore, we recommend not taking advantage of local vendors. They are an important source of Peruvian culture, and for that reason, they do not deserve less important treatment.
Money in Peru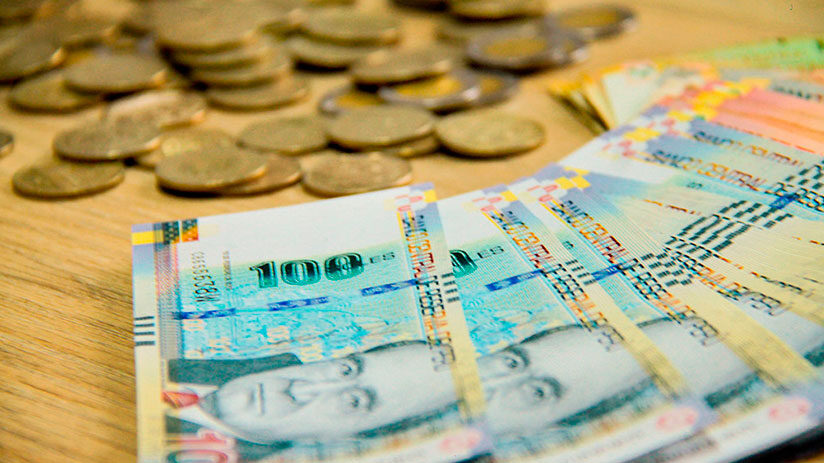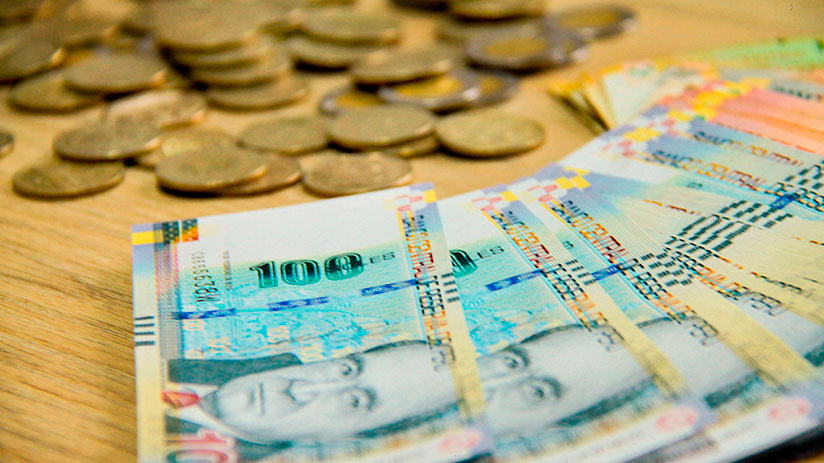 With so many fun things to do in Peru, the affordability you can find is surprising. From food, goods, and accommodation, all have quite affordable prices. Even when you try to compare it to other world-class destinations, Peru could be considered cheap. One dollar is equivalent to 4 soles (Peruvian local coin) approx. So, any tourist services or products that you want to hire or buy will be the cheapest in comparison to other countries in the region.
Peru internet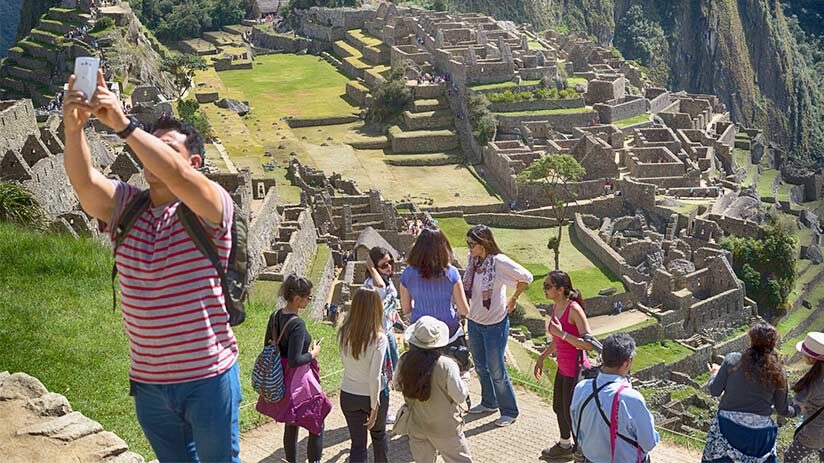 Among the few low points that Peru offers, this is one of them. The internet in the Andean country is irregular and very low power. Therefore, for don't depend on the occasional Wi-Fi of the hotel, lodge, or airport (keep in mind that you will use Google Maps to locate yourself in the large Peruvian cities), getting a SIM card with a reasonable 10 MB of data for a month will be the best option. Their cell line operators are many in Peru, but we recommend only two, Entel and Claro.
Tips to travel in Peru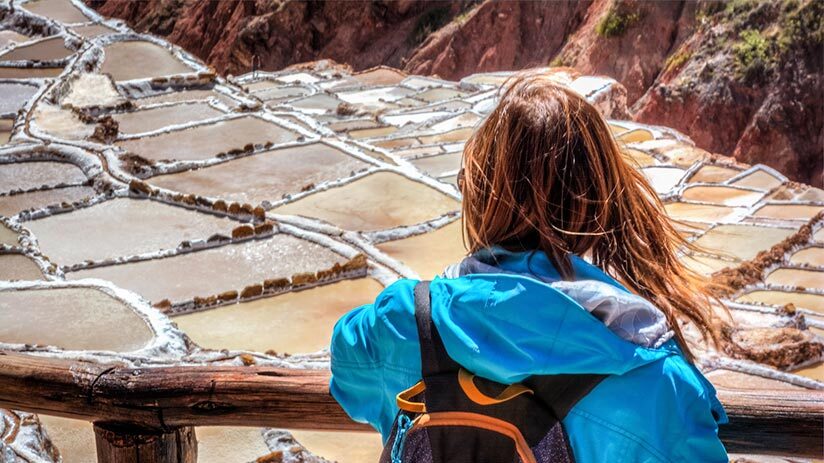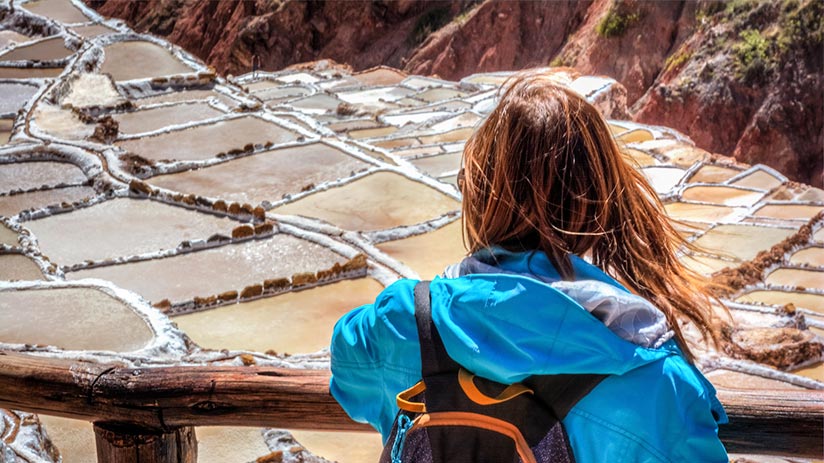 The biodiversity in Peru is really awesome, rainforest jungles, foggy Amazon areas, high mountain ranges, quaint Andean towns, deep canyons, paradise beaches, waterfalls, and the list can continue. Not in vain, Peru is considered like world climate synthesis and with this variety of destiny, any traveler can feel overwhelmed, therefore we want to give the following tips to develop unforgettable tourism in Peru.
The most general tip, but by no means the least important, is to make a list of the destinations to visit in the Andean country, its most important info, where it is located, the distance from one attraction to another, access roads, etc.
Booking your entrance fees, transportation tickets, and museums, among others, in advance. It is known that attractions like Machu Picchu, the Inca Trail, and the Sipan museum (to mention a few) have a limit of visitors per day, and in consequence, a limit of entrance, too. There are cases in which the entrance quantity for an attractive in determinate dates is sold out, coinciding unfortunately with the travel dates in Peru of some travelers, losing their opportunity to visit this attraction.
Always, carry your original passport. Even, if you have the possibility to make a copy and carry it in another part of your clothes, will be perfect. The passport is required to confront personal data with those printed on your ticket (Bus, train, attractions)
Most shops accept credit cards, as well as Dollars, and the local currency, the Peruvian Sol, carry with your cash (preferably Peruvian Sol) will be the most recommendable tips. Only, just in case.
Always carry a little backpack with you. Unfortunately, the public areas of Peru don't have trash cans, and finding where to throw your garbage can be complicated, as part of sustainable tourism, we recommend you always carry a backpack where you can deposit your waste and then throw it in the garbage of your lodging.
To move through the main Peruvian cities, we recommend you the Taxi Apps, DiDi, InDriver, and Cabify. The taxis in Peru don't have taximeters, and getting a payment agreement with the driver (before beginning the service) can be complicated. For this situation, there are these taxi apps. On the other hand, public transportation is informal, dirty, chaotic, and insecure, and we don't recommend it under any circumstances.
Sustainable tourism in Peru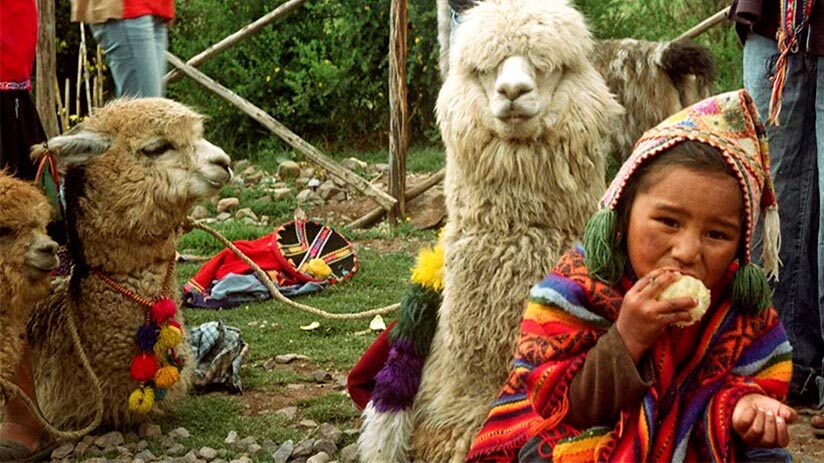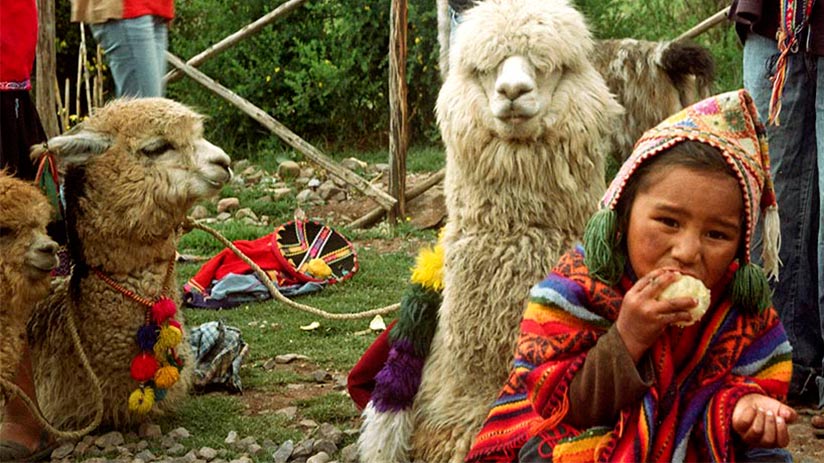 Among the most important facts about Peru to take note of before traveling is learning about sustainable or responsible tourism in the Andean country and what attractions develop it. But first, What is sustainable tourism? This is the activity that takes into consideration the environmental, social, and economic impacts of tourism in a determinate zone. Without ignoring the need for tour operators to have a profit margin and simultaneously ensure a pleasant stay for guests. Therefore, sustainable tourism is the best way to explore Peru consciously and responsibly.
In this form, sustainable tourism focuses on three important aspects:
Maintaining the integrity of the natural environment: Both the tour operators of a certain area and the visitors have the responsibility of not modifying or changing the natural environment of the area.
Tourist activities preserve and help the local population: In this way, the local culture is not detracted from and affected by foreign customs.
Sustainable tourism goes to great lengths to educate tourists and guests on issues of conservation: So, those tourists are encouraged to take more initiatives like these and can responsibly enjoy the best of Peru.
Happily, the most popular Peruvian attractions meet these three requirements of responsible tourism. In this way, you can feel calm that you are contributing to the development of a community when you visit it in Peru.
Support locals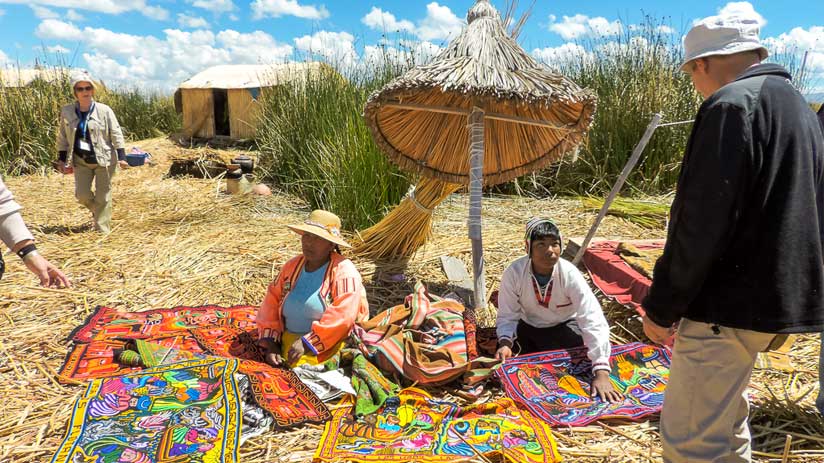 As the most important tourist destination in the world, tourists in Peru can often be the main target of unscrupulous companies. Therefore, before booking a trip to Peru, be sure to find out who you are doing it with. It is a good idea to do a little research on the tourism companies available and how they spend their money. Many times they can promise something, but you never really know what happens behind the scenes. It is more convenient to book in advance with a reputable company. Therefore, If you are planning a trip to Peru, please, take this note before anything.
If you book with a responsible company, you will be guaranteeing the well-being of all those involved in offering the tourist service. Especially if the company is oriented towards sustainable tourism or ecotourism. You will be helping to preserve the local culture and the environment that surrounds it.
"NEVER REGRET ANYTHING THAT MADE YOU SMILE"
These are just one of the few reasons to enjoy tourism in Peru. As you will see, tourism is one of the most beneficial and productive activities in Peru. It is one of the industries that bring more employment and opportunities to the Peruvian people. And it is not surprising, with its magical landscapes and beautiful sites of interest. But there is much more than words and photos describe. You better experience it on your own. We hope together with the Machu Travel Peru team to have been helpful. If you want to know more about our tours of Peru, you can consult with our qualified team of advisers. They will be happy to help you fulfill the trip of your dreams.
---