Peru, the country of the Incas, gastronomy, and landscapes that surround us in an irresistible natural aura. This country has a great history and culture to know or explore, either from its natural wonders that amaze us or by its incredible people who embrace and educate us about their traditions. That's why, here in Machu Travel Peru, we would like to guide you through a small guide to the best tourist attractions in Peru.
The Inca country brings us many varieties of climates, landscapes and archeological ruins to experience. Many of them are highly known throughout the world, and others are small paradises hidden from the eye of the average tourist. That is why if you are having repetitive ideas about traveling, you should read this small guide to possible places we have prepared for you.
TOURIST ATTRACTIONS IN PERU: 15 PLACES
1. MACHU PICCHU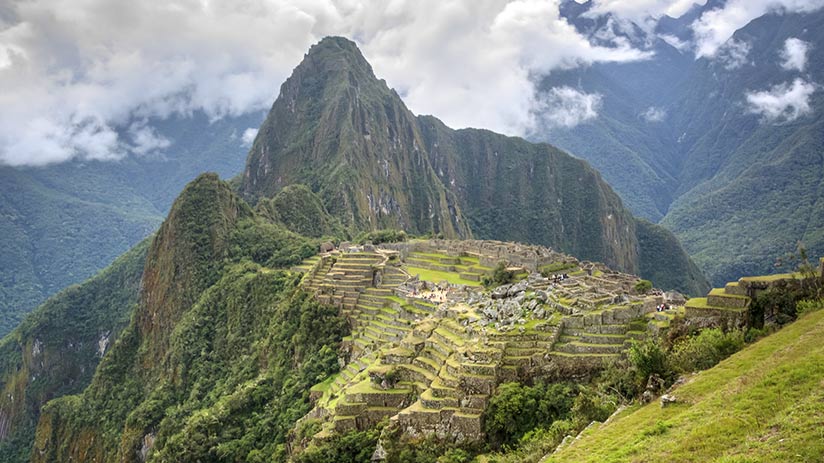 The famous Inca citadel is clearly a mandatory destination to visit if we are in this beautiful country. This archeological complex hidden among the mountains of Cusco is one of the wonders of the world visited by thousands of tourists a day. We can choose from a variety of Machu Picchu tours there and approach the Inca citadel in different ways.
2. COLCA CANYON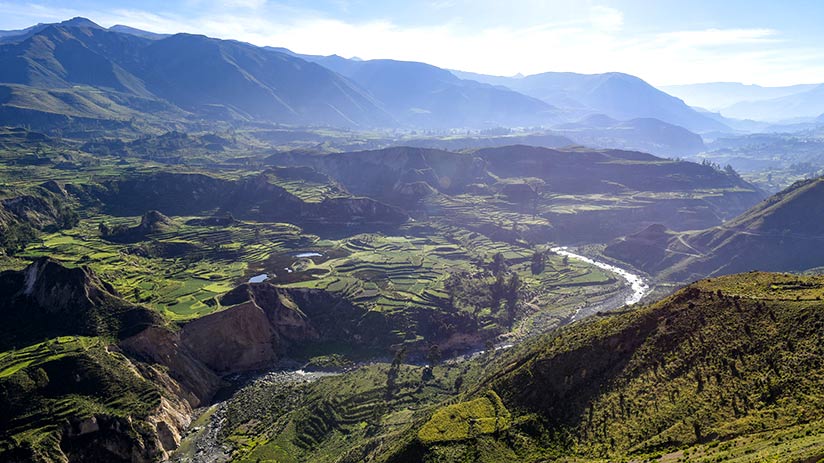 The canyon is one of the greatest tourist attractions in Peru. Its depth is only rivaled by the incredible views that you will be able to appreciate. It is one of the deepest canyons in the world and has a landscape that leaves everyone open mouth.
3. NAZCA LINES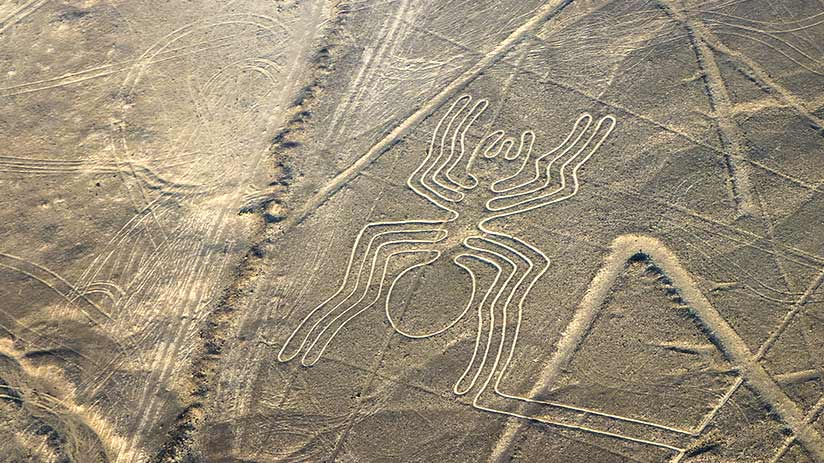 A Unesco heritage site (besides Machu Picchu). These giant images of animals and geometric figures are well known worldwide. They have an age of more than 2000 years. Historians think they had an astrological calendar function although it is not yet very clear. Definitely a beautiful and enigmatic place to visit during your journey.
4. VINICUNCA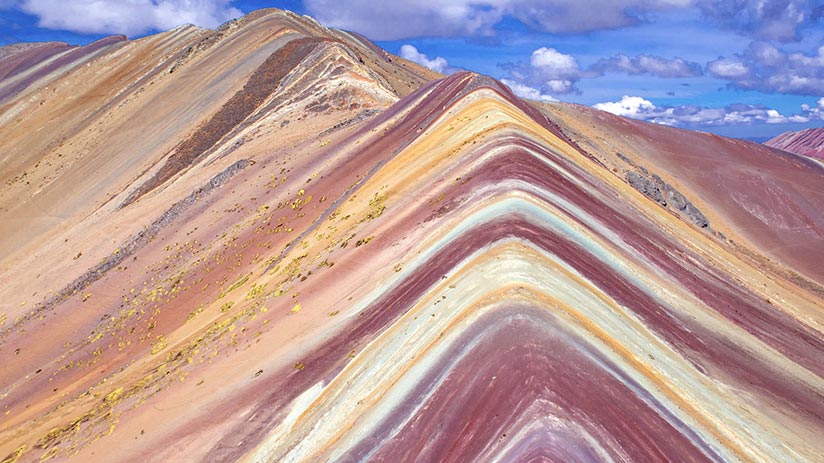 Vinicunca means Rainbow Mountain in the ancient Quechua language. It is one of the most beautiful sceneries in Peru. This famous mountain has colors that can be compared to those of the rainbow, hence its name. Includes shades such as lavender or turquoise. These occur thanks to its minerals and continuous erosions. You can enjoy this magnificent view after a 2-hour hike. Possibly one of the most popular things to do in Peru.
5. HUACACHINA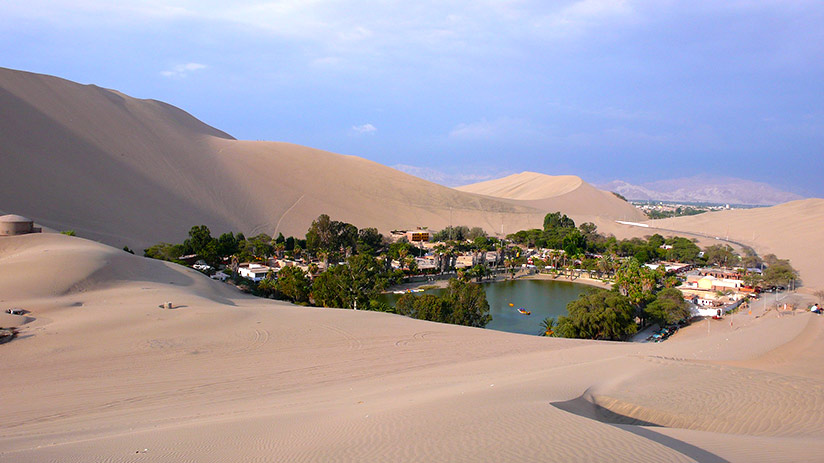 Huacachina is a small city in the middle of the desert. Considered as a natural and unique oasis in all South America. This spectacular landscape is worth your visit. There are several activities in this beautiful city. We can enjoy buggies in the desert and feel like you are in a post-apocalyptic movie. Also, we will find people doing sandboarding.
6. MARAS & MORAY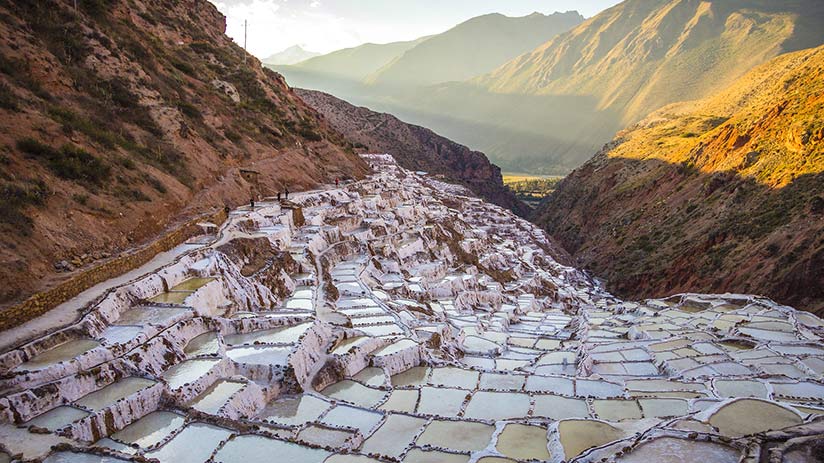 We have several tourist attractions in Peru and in the Maras tour we will find Moray and the salt pools. The Maras tour is really amazing, we will find two spectacular places to take some awesome photos. Moray is a beautiful ancient Inca site with several terraces. There are also Las Salinas de Maras, a mine with more than 3,000 salt pools. These to this day are still harvested by local families.
7. MANU NATIONAL PARK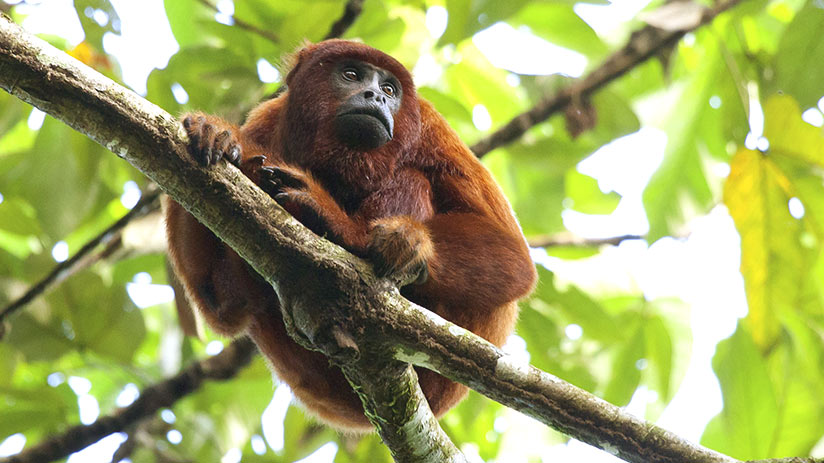 This large reserve is in the middle of the Amazon. It is one of the largest protected areas in the world and has a great variety of flora and fauna. Just a part of this park is accessible for adventurers who want to experience an incredible landscape full of magic.
8. SACSAYHUAMAN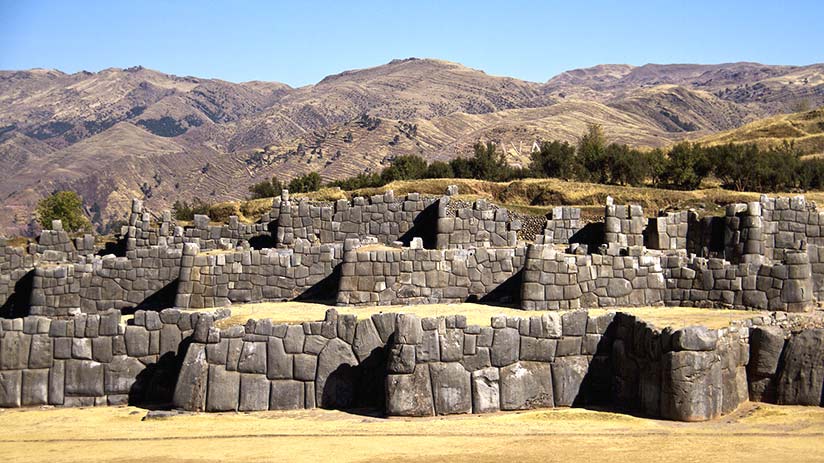 Near the imperial city, we can find this wonderful archaeological complex. Visited by thousands of tourists and locals thanks to its amazing stone walls. The Incas built this incredible fortress shaped like a cougar. It's fully walled, its construction certainly is an achievement of man. This outstanding place, whose old function seemed to be ceremonial, is where the Inti Raymi is celebrated today. A local holiday that is worth attending to enjoy a wider cultural context.
9. PARACAS NATIONAL RESERVE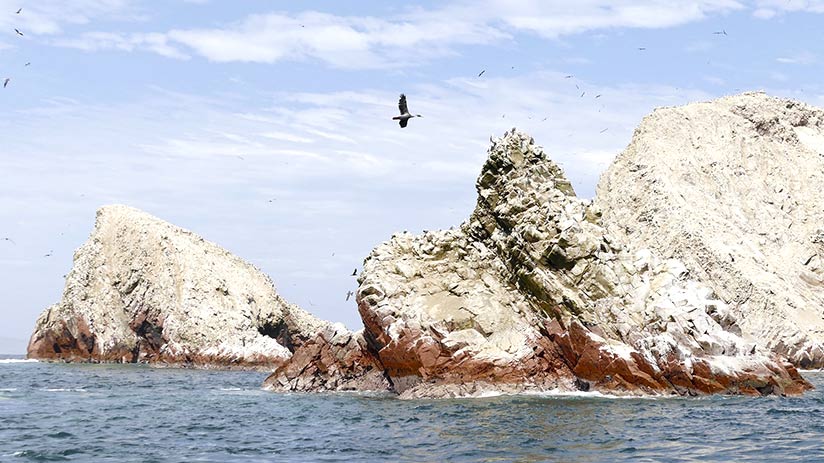 If you are looking to spend vacations in Peru, the Paracas National Reserve is a great opportunity to see some wildlife. The Paracas National Reserve is a wonderful place to observe the national fauna. We will find beautiful landscapes from beaches on the peninsula to the Ballesta Islands. We can also take pictures of sea lions, birds and dolphins.
10. CHACHAPOYAS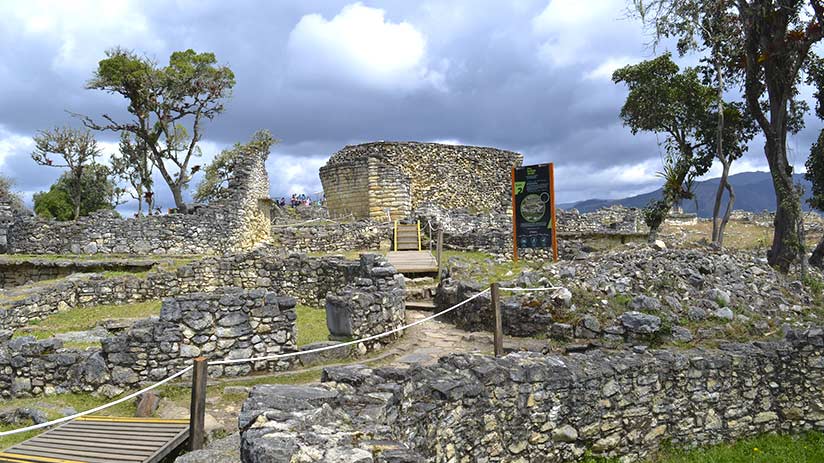 In the North of Peru in its cloud forests, we will find the city of Chachapoyas. There was a culture much older than the Incas. There, we can appreciate Kuelap: another of the varied architectural sets that we will find in this country. It is believed that it had a leading role in the ancient civilization but its function is not very clear. Even so, it is an impressive place to visit.
11. OLLANTAYTAMBO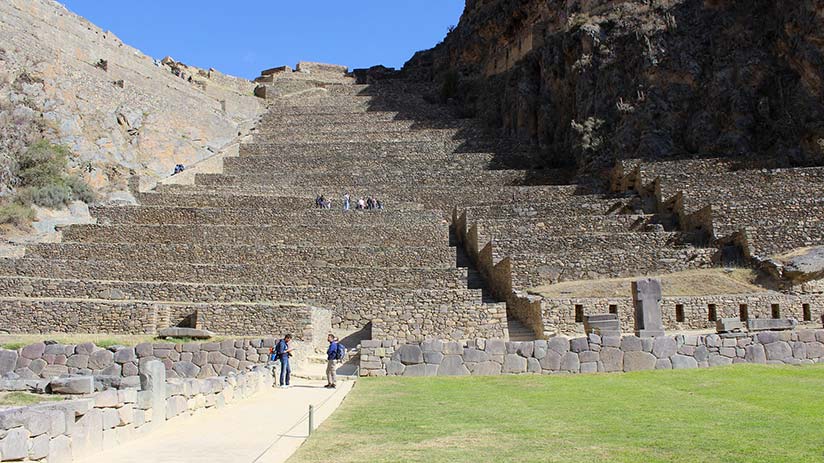 Ollantaytambo is a city within the Sacred Valley of the Incas. Around here we can appreciate one of the most incredible tourist attractions in Peru. Nearby you can see the fortress and temple in which the Incas themselves took refuge after the Spaniards invaded the imperial city.
12. CHAN CHAN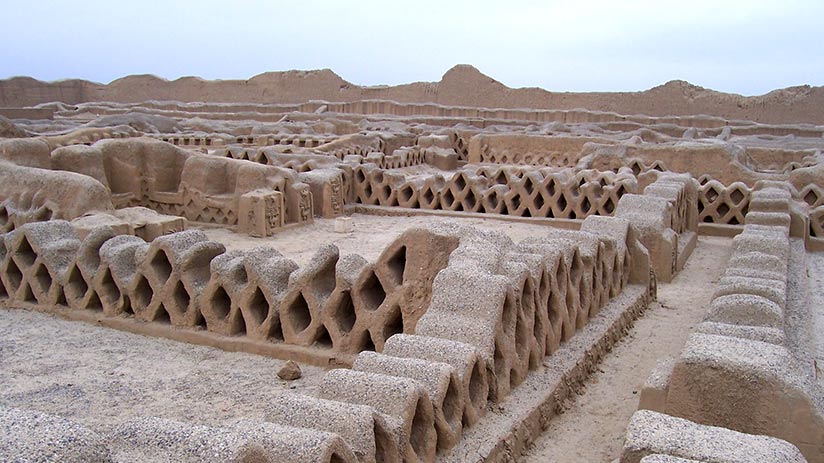 This great pre-Columbian adobe city is a wonder to the eyes. Composed of nine small walled citadels it was the capital of an ancient kingdom. Another of the many UNESCO heritage sites in Peru.
13. MÁNCORA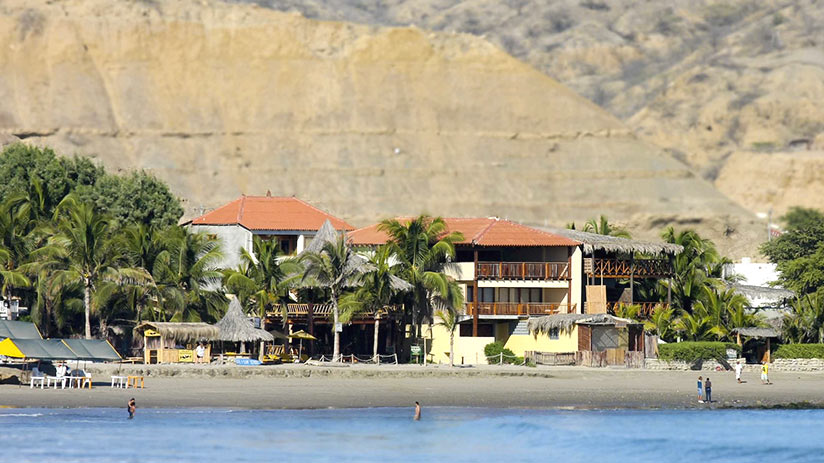 Near the northern coast, we will find Mancora, this beautiful city especially for young people looking to enjoy their vacations. Full of nightlife and good waves make it perfect to go with your friends. For some people, the best time to visit Peru could be the summer, but Mancora normally brings a really good climate throughout the year.
14. IQUITOS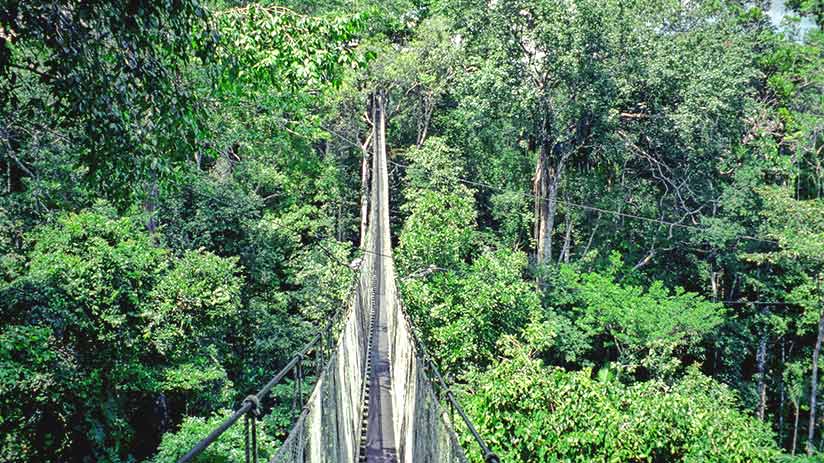 This beautiful city is only accessible by plane and boat. This port city is a great opportunity to experience life in the jungle, in addition to being the center for the different accommodations and tourist centers to visit. Excellent option if we are planning a trip to Peru.
15. AREQUIPA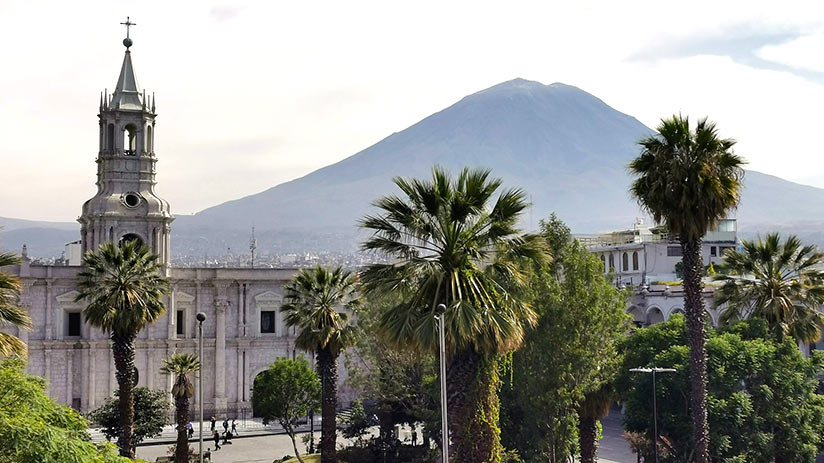 One of the most beautiful cities in Peru. Also known as the White City, it is the second most important city after Lima, full of baroque and colonial buildings. Around it, we can witness its three volcanoes among which a highlighted one is the Misti Volcano. A site worth admiring.
We hope Machu Travel Peru has been helpful in this little guide. Remember these are just a few examples, but Peru has many other places just as incredible as those mentioned. We hope you enjoy your trip and experience this beautiful country with everything it has to give.
---