Peru is certainly a tourist country, with thousands of attractions and destinations to visit and explore. Practically, all its important cities are wrapped in traditions and cultures that are very much alive to this day. And all of them are available so that the next traveler and his group of friends can get to know them in-depth. That is why together with Machu Travel Peru we have prepared a small article about the best tourist sites in Peru. For when you decide to take the big leap and relax in the Andean country with your friends, we have the following recommendations for you.
First of all, if you are planning a trip with friends, you can check out our various pre-programmed packages. All of them include itineraries full of activities and well-known tourist attractions and others not so much. In case you decide to travel on your own, we can also help you with even minimal details. Whatever your decision is, the best thing to do is to start booking your whole trip in advance. Peru is a very crowded country for tourists and tickets to major attractions may be sold out before you know it.
Greatest tourist attractions in Peru to spend with friends
AREQUIPA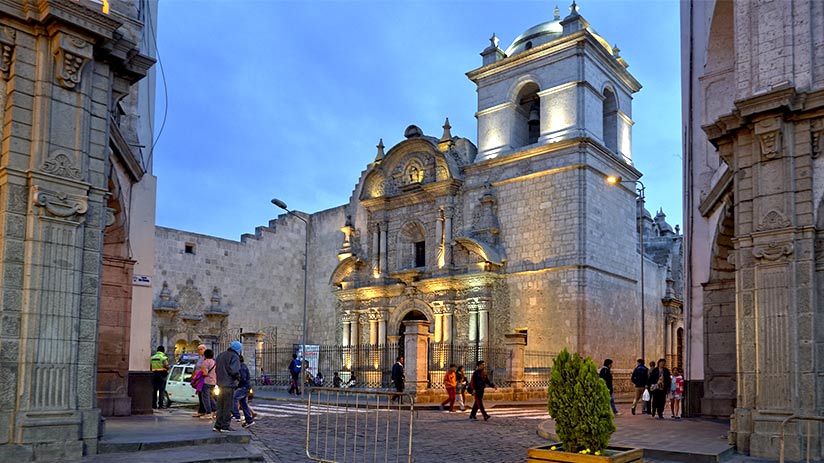 The second most populous city followed by the capital and an unmissable destination for those seeking to know the essence of Peru. Also known as the "White City" due to its beautiful architecture that is made up of a white volcanic stone called sillar. It is located at a height of about 2325 meters above sea level, within the Andes mountain range. This beautiful city is one of the must-see places in Peru and where you can enjoy many activities. You can visit from beautiful cathedrals, museums, craft fairs, to the distinguished San Camilo market. You cannot miss this unique and beautiful city.
LIMA
The capital of the Andean country is usually the main destination for those who start their journey through Peru since most international flights usually land or stop in Lima. So if you have enough time, we highly recommend you take a few days through the beautiful streets of the "City of Kings". This destination is one of the best tourist sites in Peru. This is a city where you will find the most luxurious hotels and restaurants to enjoy like a king. You can also visit the different tourist beaches and enjoy personal surf lessons or even stroll along the wonderful Miraflores boardwalk. You can have fun with your friends and enjoy a very active nightlife. So, what are you waiting for?
CUSCO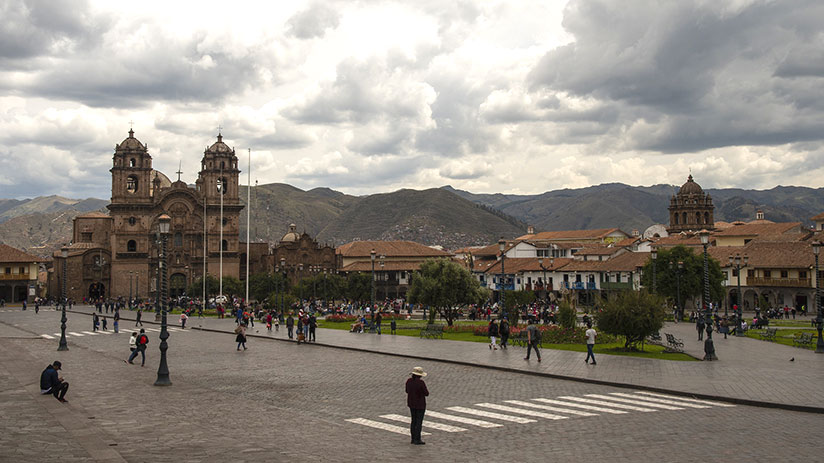 The Imperial City is one of the obligatory stops for those who wish to visit the Machu Picchu complex. But it is also one of the most cosmopolitan and ancestral cities in the world. Cusco is located at an altitude of 3,399 meters above sea level, hence, you may need to relax for a few days to acclimatize. While you get used to the air, you can take a guided tour of the city and enjoy its many activities. In case you are wondering if Cusco is safe to travel to, you have nothing to worry about. The main income of this city is tourism; therefore, you will see security measures taken all the time. Do not miss one of the most important tourist sites in Peru.
MACHU PICCHU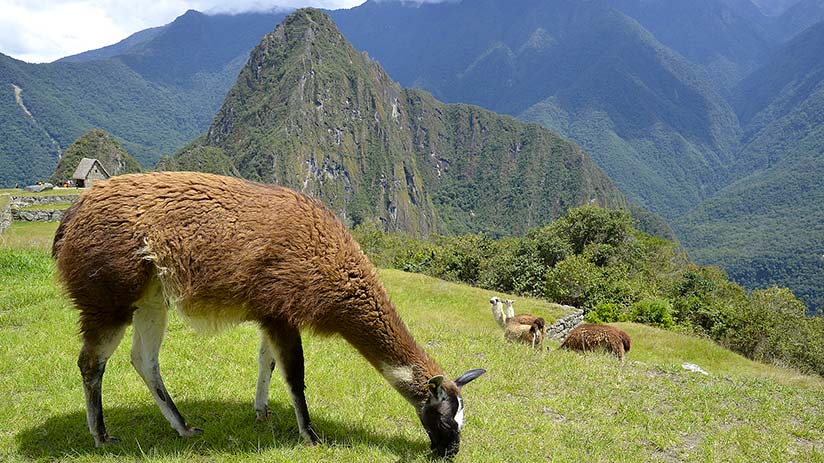 Being able to visit the Inca archaeological complex is one of the most fun things to do in Peru. Thousands of tourists tour the citadel per day, making it one of the main attractions within the Andean country. In consequence, if you hope to visit the longed-for Machu Picchu, you will need to reserve your ticket six months in advance at least so as not to miss the wonder of the world. To get to the citadel, you can go by train, plane, or even on a challenging 4-day tour. All options are unique and unforgettable experiences to do with friends. What are you waiting for? Dare to immerse yourself in one of the best tourist sites in Peru.
MÁNCORA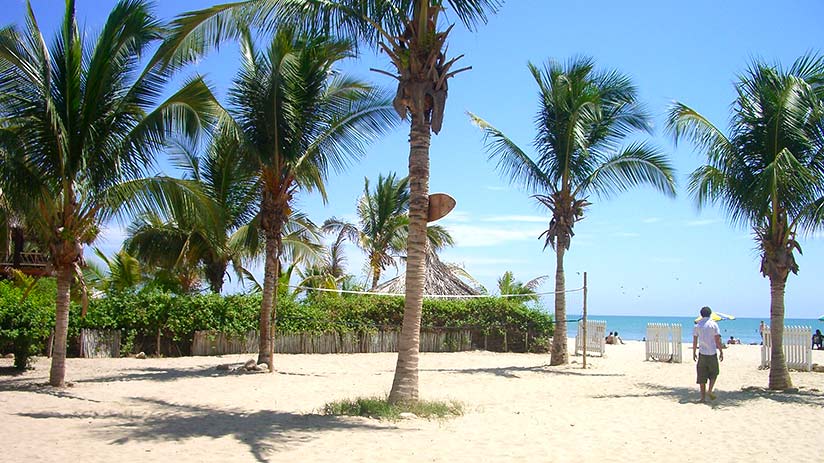 If you are traveling with friends, then you cannot miss this destination for anything in the world. Máncora is where to go for a relaxing vacation and the main point for young people and lovers. This beautiful destination is full of fun, tourism, beautiful landscapes, crystal clear waters, and unparalleled beaches. Máncora is known for its high-quality waves, all surfers long for the arrival of summer to ride them and enjoy a very active nightlife. In case you don't know how to surf, they offer courses all the time at a very comfortable price. For lovers or newlyweds, there is the beautiful option of walking to Las Pocitas, a slightly more exclusive area for those eager to enjoy a sunset.
COLCA VALLEY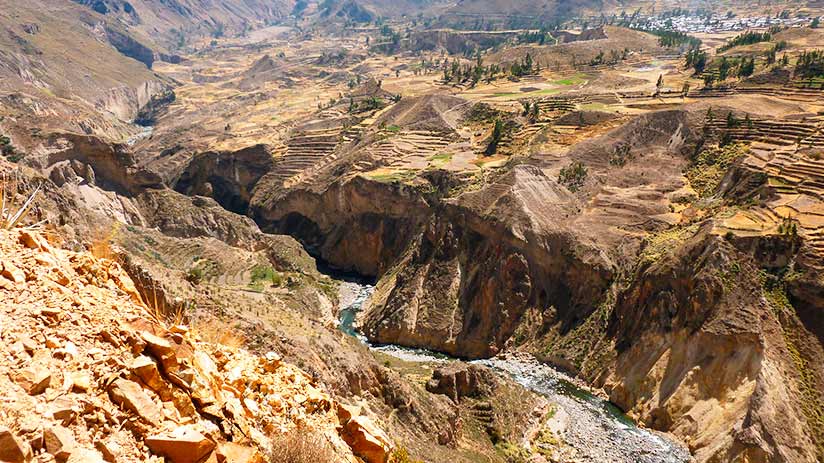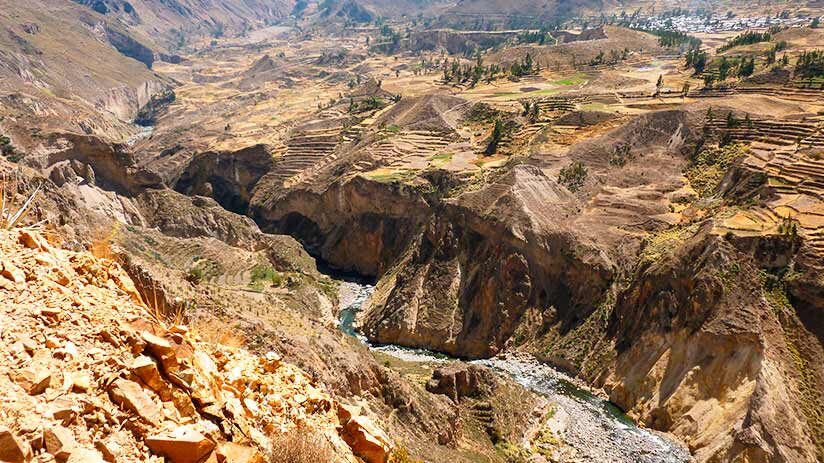 Among the best tourist attractions in Peru, is the extensive, green, and fascinating Colca Valley. This incredible natural area is a wonder not to be missed. But the valley is not the only natural attraction, since this place is home to the majestic and imposing Colca Canyon. The Canyon is one of the most famous and deepest places in Peru. It is recognized as one of the deepest canyons in the world. There is so much to enjoy in this tourist attraction in Peru, from walks, viewpoints, luxury hotels, and much more. You can even observe the Andean Condor in flight.
CHOQUEQUIRAO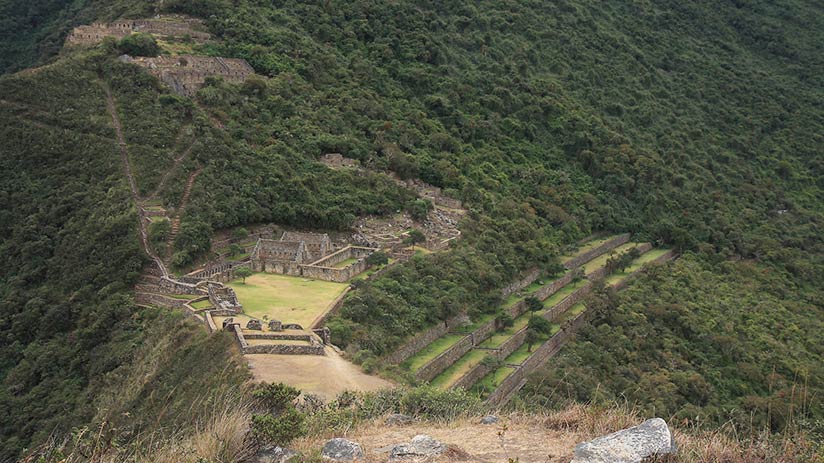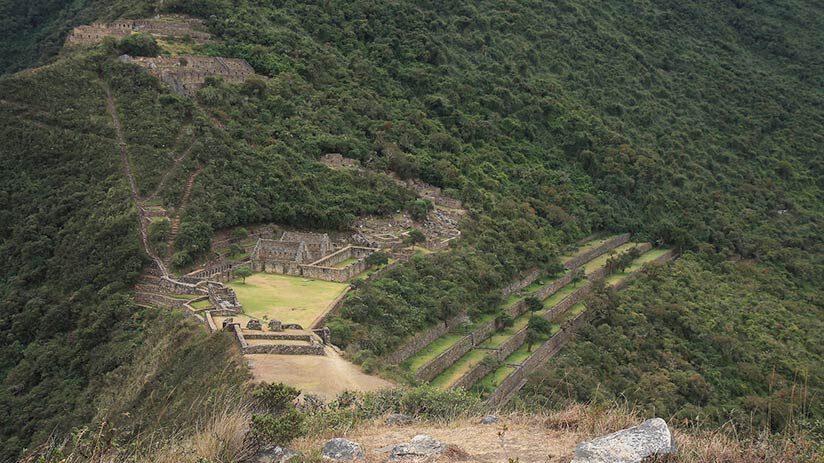 Choquequirao Archaeological Park is another of the best tourist attractions in Peru. This fascinating Inca citadel is located between the flanks of the snowy Salkantay and the Apurimac Canyon. It is believed that these wonderful ruins were one of the last refuges of the Incas. It was built in the same style as Machu Picchu, it is even considered as its sister city. To visit this wonderful place it is necessary to undertake a hike of up to 4 days, the reward of which is indescribable. Being able to visit this site is one of the best things to do in Peru.
THE NAZCA LINES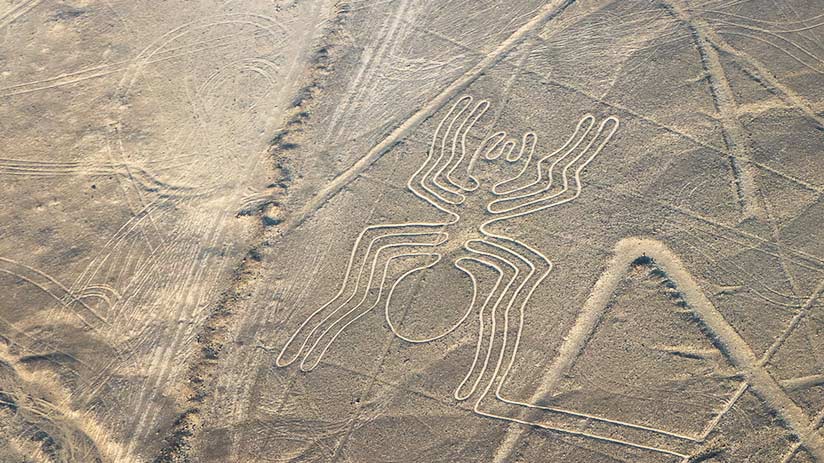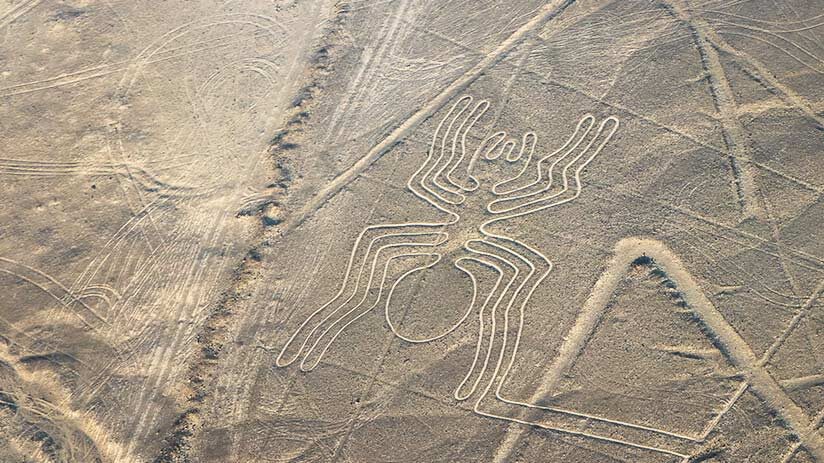 No list of tourist attractions in Peru would be complete without mentioning the mysterious Nazca lines. These are a group of ancient geoglyphs that were drawn in the middle of the desert many years ago. They are located in the Nazca Valley, near the Pacific Coast. Historians claim that these geoglyphs were created by the inhabitants of the Nazca Culture between 200 AD. and 700 A.D. The best way to appreciate them is through an airplane flight. Learn about the different theories and legends that surround this mystical and mysterious site.
KUELAP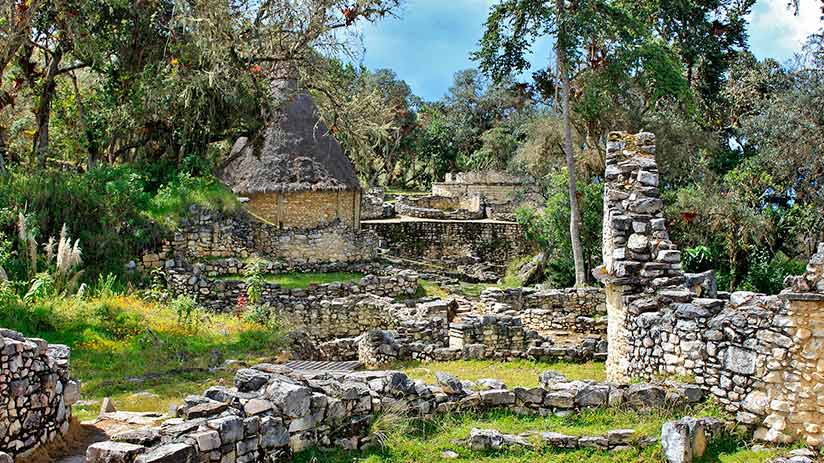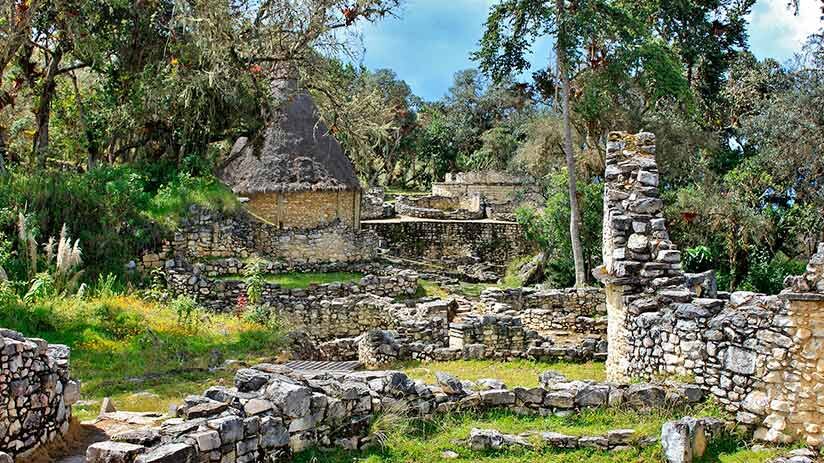 The Kuelap Fortress could be described as one of the most amazing tourist attractions in Peru. This pre-Inca city is surrounded by an extensive wall made of stone blocks. It is believed that it was built by the Chachapoyas culture to later be occupied by the Incas themselves. It is not usually very visited by tourists as it is far from the common routes. But still, it is one of the places in Peru that is worth visiting. If you plan to solo travel in Peru, this magical fortress will take your breath away.
NATIONAL RESERVE OF PARACAS AND THE BALLESTAS ISLANDS.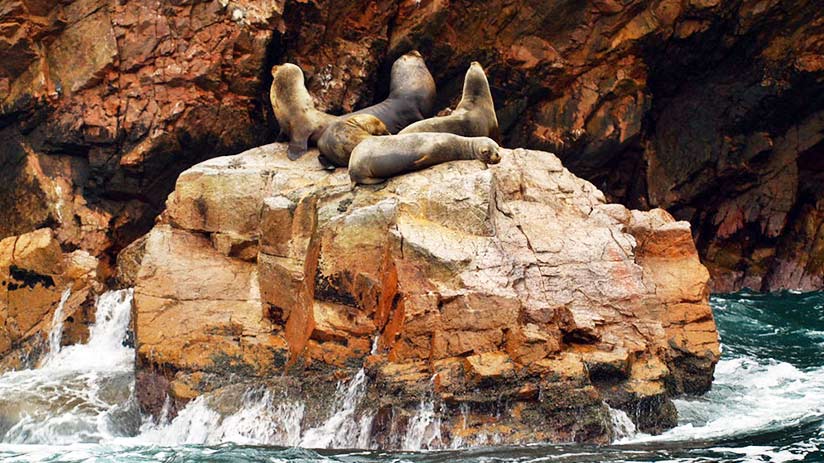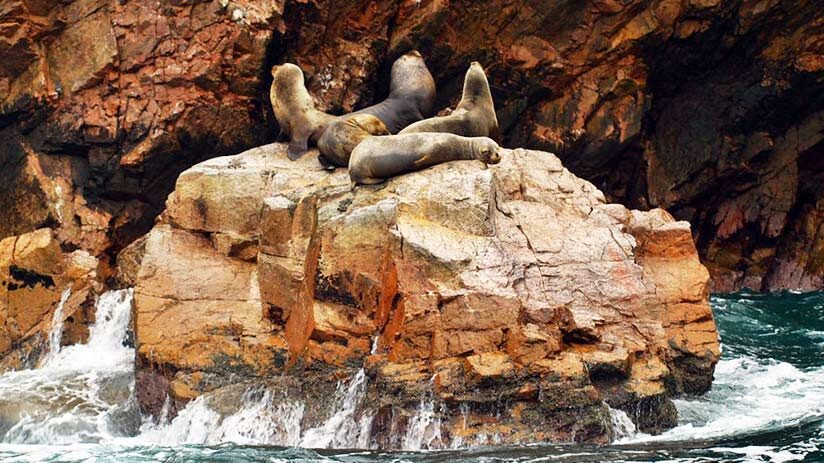 Getting to know this tourist destination is one of the best things you can do in the Andean country. The Reserve is located on the Pacific coast of Peru. It is an ideal place to enjoy different beaches, adventure activities, and observe wildlife. This place is quite popular, especially among young people looking to enjoy a peaceful and relaxed place. The Ballestas Islands are a group of rock formations where you can see abundant wildlife, especially penguins and sea lions.
LAKE TITICACA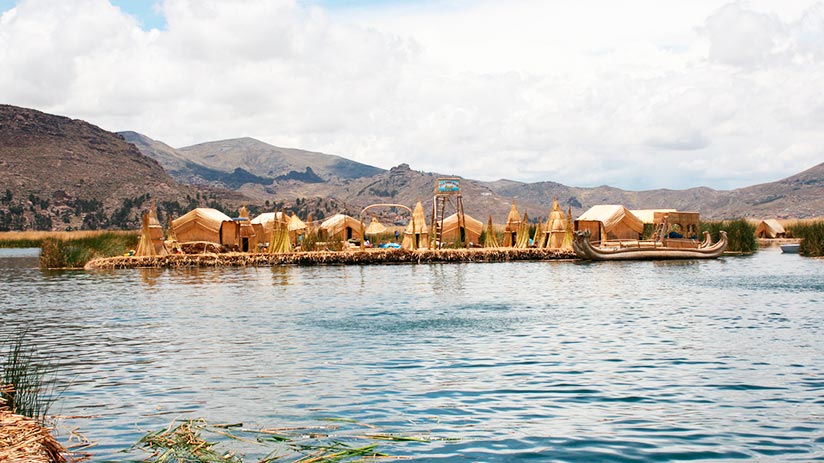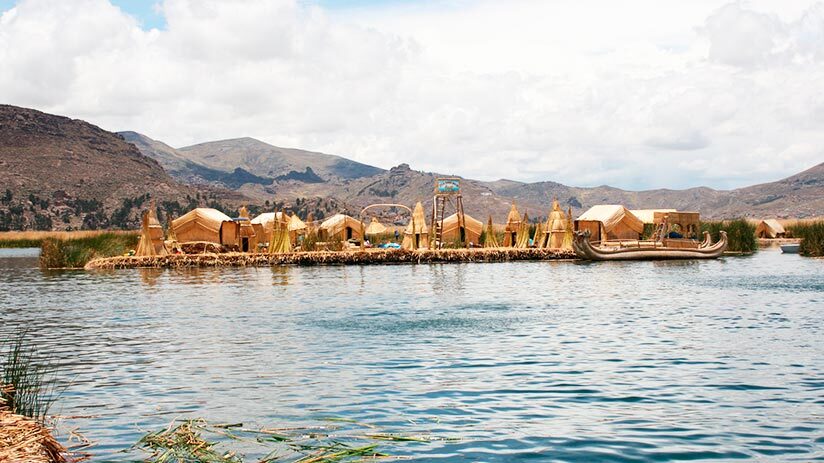 Among all the tourist attractions in Peru, Lake Titicaca occupies an important place. It is considered the highest navigable lake in the world and one of the largest freshwater lakes in all of South America. This incredible lake is the natural border between Peru and Bolivia and they share some incredible vacation spots. This destination is one of the best to enjoy Peru with a baby.
HUASCARAN NATIONAL PARK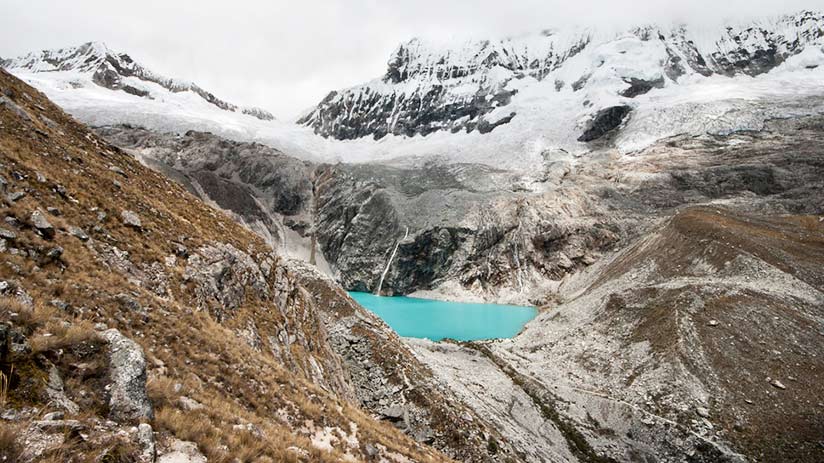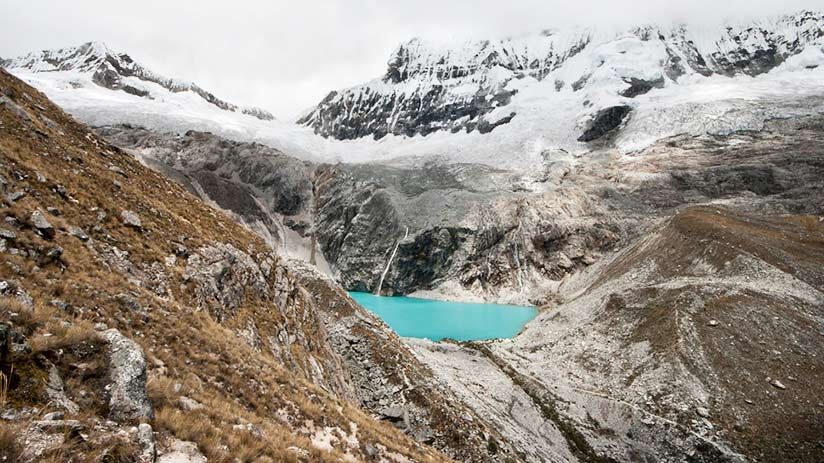 Another of the tourist attractions in Peru that you cannot miss visiting. This impressive natural region is an extensive space where you can appreciate the different geological formations of glacial peaks, mountain lakes, and the varied flora and fauna that inhabit there. If you are a lover of adventure or hiking, this is one of the best places to visit.
THE SACRED VALLEY OF THE INCAS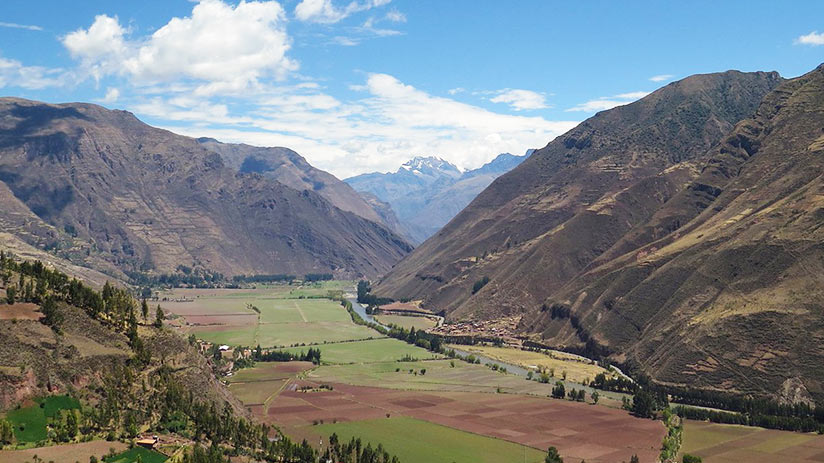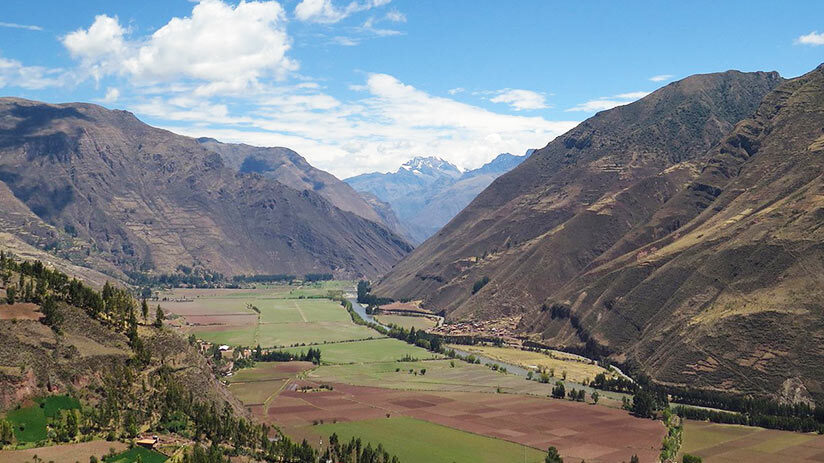 Peru is a country rich in tourist destinations, and the Sacred Valley is among the most important. This long valley with a pleasant temperature has one of the most fertile soils in Peru. It is accompanied by the Urubamba River that passes through the center of the valley. It was considered one of the most important cultivation places for the Inca Empire. Today it is a high-end destination that you must visit. Besides, if you plan to visit Machu Picchu, you will most likely pass through here.
TAMBOPATA NATIONAL RESERVE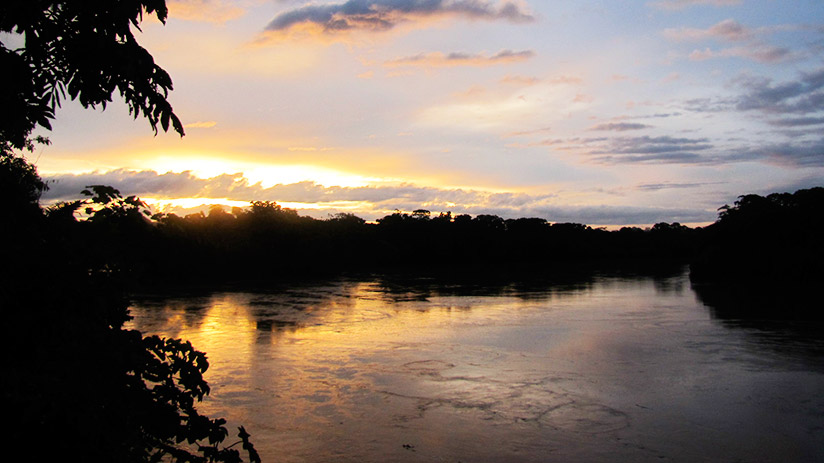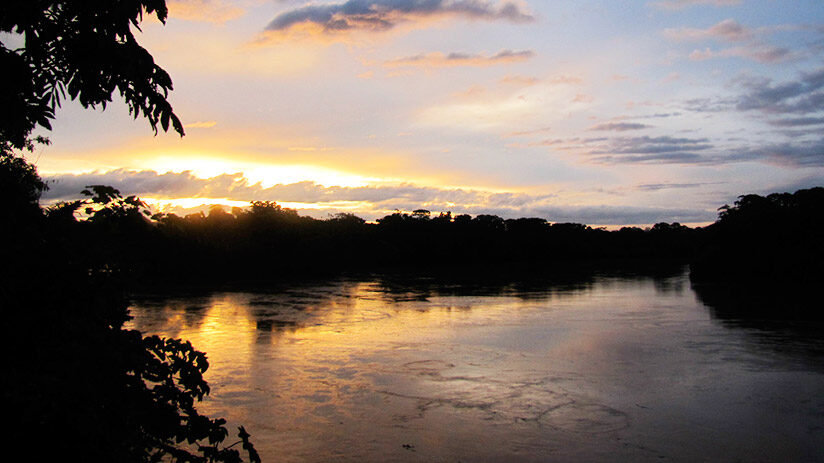 The Tambopata National Reserve is one of the most surprising protected areas of Peru. Inside a great variety of plants, wildlife, and a great number of unique ecosystems in Peru are conserved. Being able to get to visit this reserve is one of the best things to do in Peru. It is a perfect place to connect with nature and observe wildlife. The Reserve is also an excellent opportunity to experience ecotourism in Peru.
GOCTA WATERFALL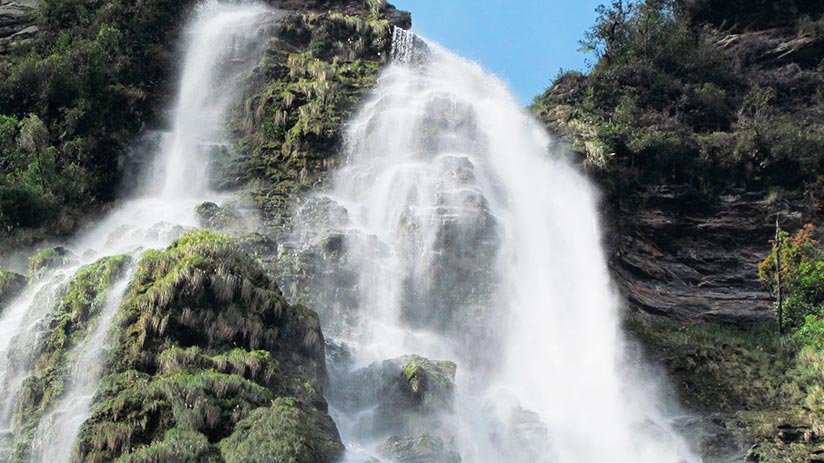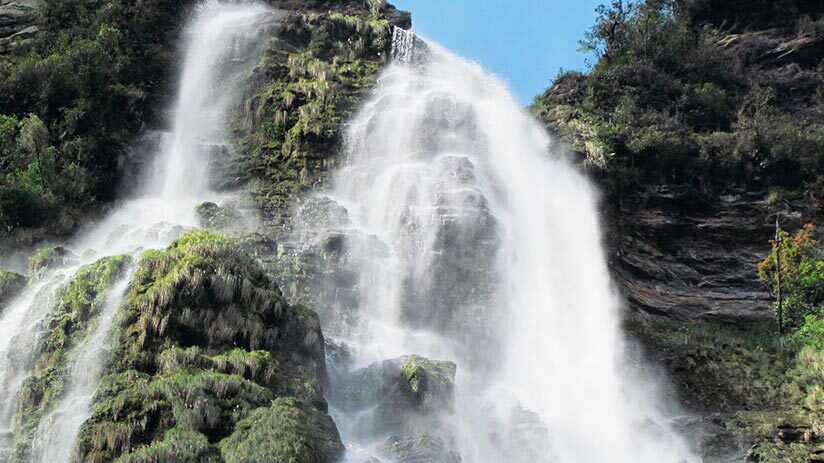 The Gocta waterfall is surrounded by lush vegetation in the middle of the Amazon. This 771-meter high waterfall is considered the third highest waterfall in Peru and the fifteenth highest in the world. It was discovered relatively recently, making it a novel and mysterious natural wonder. A tourist attraction in Peru that is worth knowing.
VINICUNCA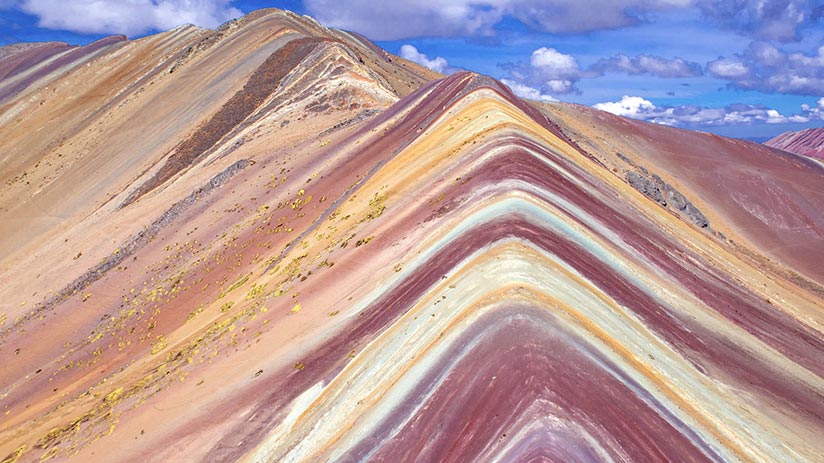 Vinicunca means Rainbow Mountain in the ancient Quechua language. It is one of the most beautiful sceneries in Peru. This famous mountain has colors that can be compared to those of the rainbow, hence its name. Includes shades such as lavender or turquoise. These occur thanks to its minerals and continuous erosions. You can enjoy this magnificent view after a 2-hour hike.
HUACACHINA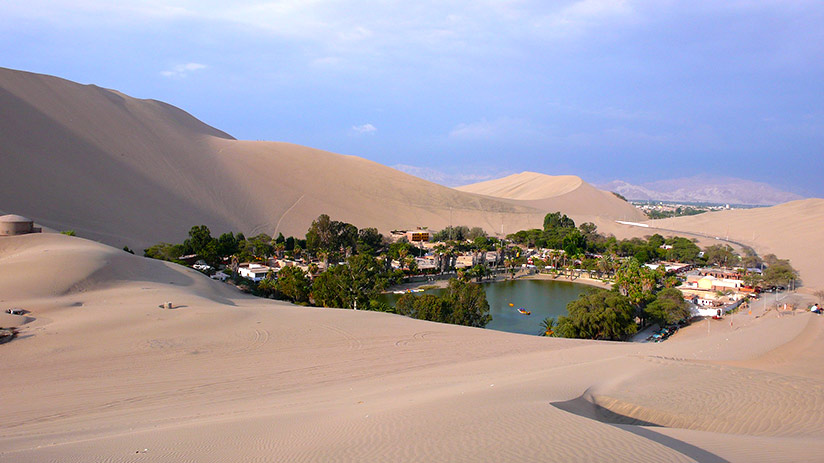 Huacachina is a small city in the middle of the desert. Considered as a natural and unique oasis in all South America. This spectacular landscape is worth your visit. There are several activities in this beautiful city. We can enjoy buggies in the desert and feel like you are in a post-apocalyptic movie. Also, we will find people doing sandboarding.
MARAS & MORAY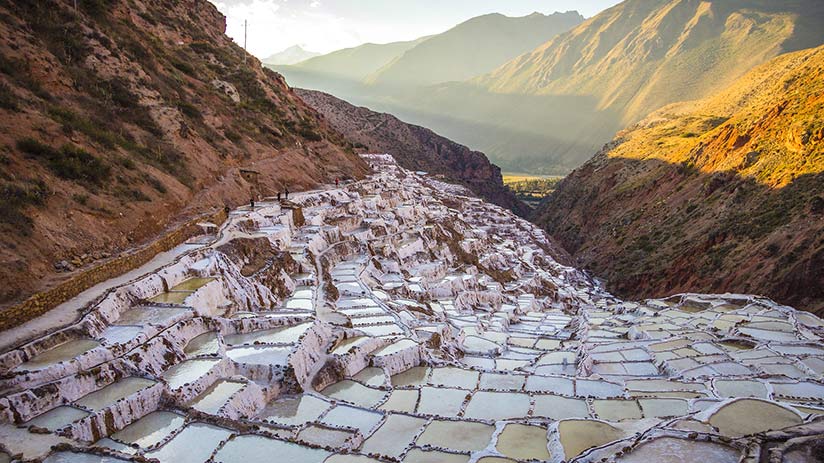 We have several tourist attractions in Peru and in the Maras tour we will find Moray and the salt pools. The Maras tour is really amazing, we will find two spectacular places to take some awesome photos. Moray is a beautiful ancient Inca site with several terraces. There are also Las Salinas de Maras, a mine with more than 3,000 salt pools. These to this day are still harvested by local families.
MANU NATIONAL PARK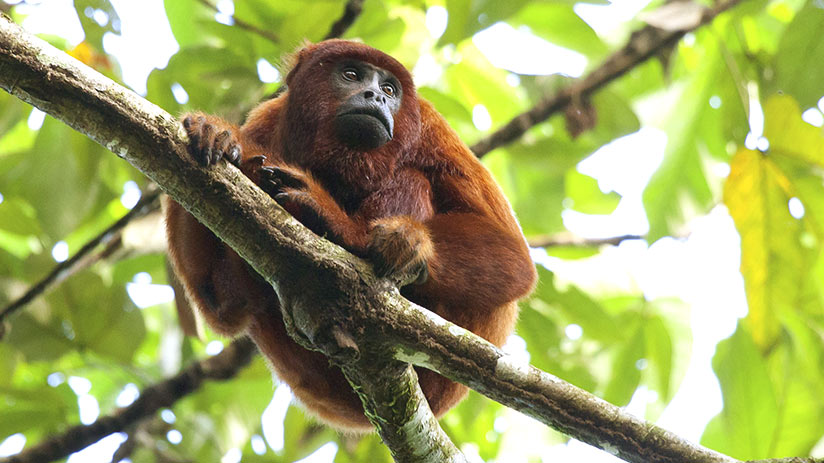 This large reserve is in the middle of the Amazon. It is one of the largest protected areas in the world and has a great variety of flora and fauna. Just a part of this park is accessible for adventurers who want to experience an incredible landscape full of magic.
SACSAYHUAMAN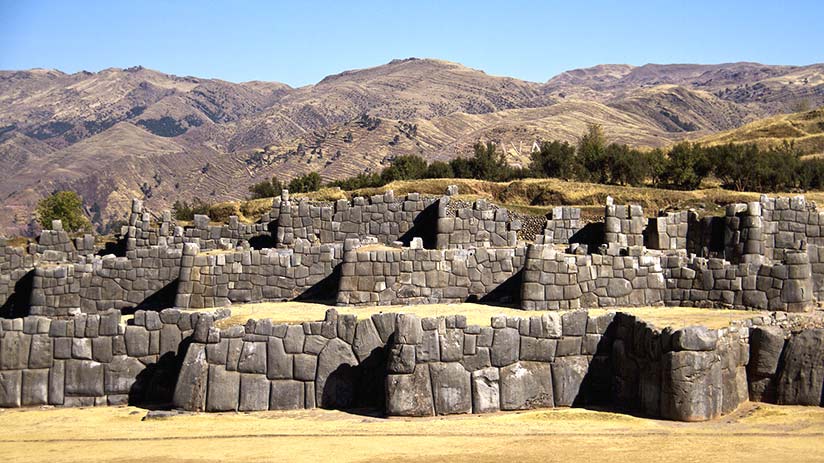 Near the imperial city, we can find this wonderful archaeological complex. Visited by thousands of tourists and locals thanks to its amazing stone walls. The Incas built this incredible fortress shaped like a cougar. It's fully walled, its construction certainly is an achievement of man. This outstanding place, whose old function seemed to be ceremonial, is where the Inti Raymi is celebrated today. A local holiday that is worth attending to enjoy a wider cultural context.
OLLANTAYTAMBO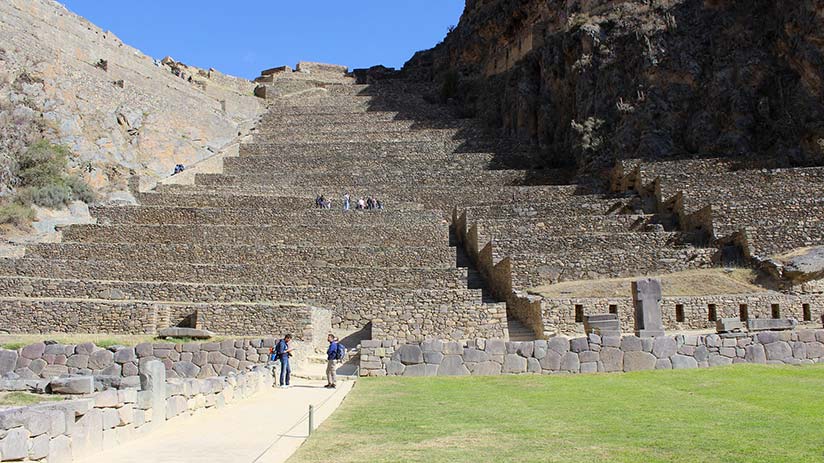 Ollantaytambo is a city within the Sacred Valley of the Incas. Around here we can appreciate one of the most incredible tourist attractions in Peru. Nearby you can see the fortress and temple in which the Incas themselves took refuge after the Spaniards invaded the imperial city.
CHAN CHAN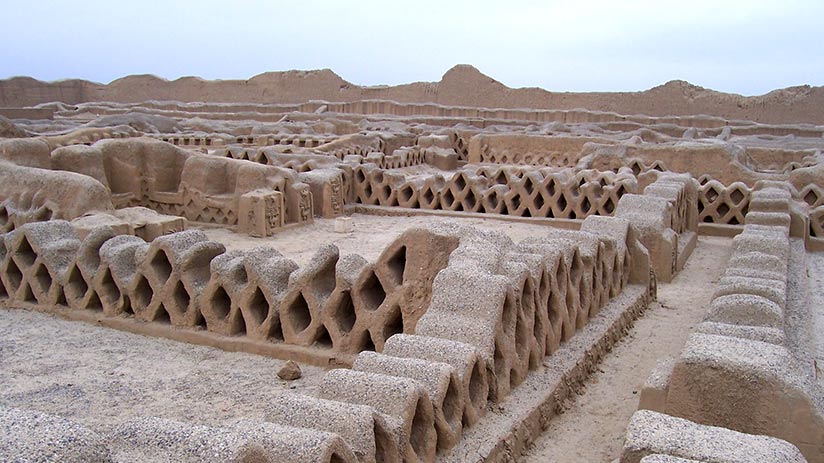 This great pre-Columbian adobe city is a wonder to the eyes. Composed of nine small walled citadels it was the capital of an ancient kingdom. Another of the many UNESCO heritage sites in Peru.
"LIFE IS SHORT AND THE WORLD IS WIDE."
We hope that these places are of your liking when visiting the Andean country. Remember that these places are only a part of everything that Peru has to offer. If you like, you can browse our many articles and itineraries. Together with Machu Travel Peru, we await your prompt visit.
---