We all like to travel to new and exciting places, but our beloved family pet is a large consideration when we travel. If you are only traveling for a week or two, then it may be worth it to find a friend or family member to take care of your dog. If you are traveling for a long period of time then you may want to take your dog on your tours in Peru.
DOCUMENTATION THAT YOU WILL NEED
First, you will need to know all the regulations that go along with taking a pet into Peru and yes there is some paperwork involved. If you are serious about taking your pet, you will need the following:
A vaccination certificate according to the age of the pet
A Veterinarian health certificate, specifying products used against parasites
An official health certificate for export of pets, issued by the official entity of country of origin
One live animal as a pet is allowed. Pets must be presented to the SENASA office upon arrival. A fee will be charged for the evaluation. The fee of US$30 will be charged. If you arrive without the proper documents, then your pet will be quarantined or re-embarked to point of origin.
Check the IATA website for more regulations about bringing pets into Peru
It is important to check the airline policies about traveling with pets there will be costs
Another important consideration when traveling with your pet is to make sure that you take your dog to an accredited veterinarian in your home country and that you get your pet vaccinated for rabies at least 30m days before you travel to Peru. You must also get your Vet to fill out a Peruvian health certificate including a copy of the rabies vaccination report. Each country has its own special certificate, so make sure to ask for one, through the Peruvian Embassy, with plenty of time in advance.
LIMA
PLACES THAT ARE DOG-FRIENDLY
On your adventure holidays Peru, you will first arrive in the Peruvian capital, Lima. It is the third-largest city in South America and is on the Pacific coast. The beachside suburbs of Lima offer many beachfront areas to walk your dog. Walk along the coast to Barranco, a lovely suburb on the coast that features many wonderful bars and cafes.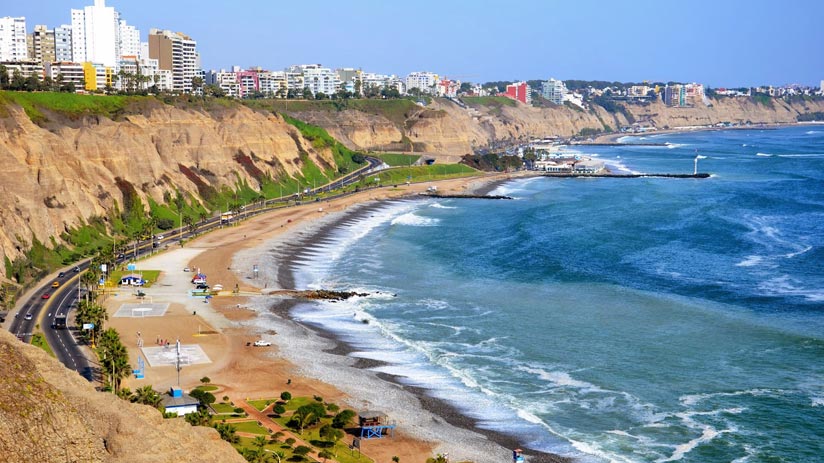 Staying in Lima with your dog should not be a problem look for the Flying Dog Hostels in the Miraflores district of Lima. Some restaurants and cafes that are dog-friendly in Lima are as follows:
La Bodega Verde, Barranco
Las Vecinas, Barranco
BLU: il gelato del barrio, Barranco
Homemade, Miraflores
Beso Francés, Miraflores
La Casa de Los Anticuchos, Miraflores
Street Burguer, Miraflores
There are many more but ask at your hostel for more restaurants and cafes.
CUSCO
While in Peru, you will want to travel to Cusco, the capital of the Inca Empire. Cusco is a beautiful city with much to see and do. You should start with the main plaza that was in Inca times around three times larger than what we see today. When the Spanish arrived in Cusco in the fifteenth century the dismantled most of the Inca temples and constructed their churches on the foundations of the Inca temples. Cusco is located at an altitude of 11200 feet above sea level. You and your dog may need to take it easy for the first day and ensure that your pet has plenty of water to drink.
Know more about the best things to do in Cusco city.
There are a few dog-friendly hotels in Cusco a few examples being Inca's Garden Apartment and Kokopelli Hostel, both will accept reservations with pets.
Tours in Peru are available all year round and if you want to come to Peru with your pet make sure that you book in advance to avoid disappointment.
MACHU PICCHU
On your Peru tours, you will want to go to Machu Picchu. Machu Picchu with a dog is a little more complicated. You can take the train but your dog will have to travel in the cargo section in a cage. This can be an expensive option but is the only way to go with your pet. There are road and walking options, which are time-consuming, and not the safest options.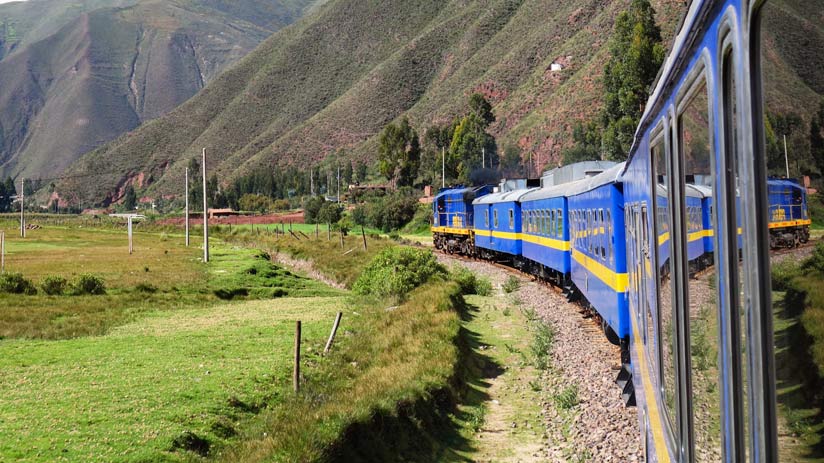 Once you are at Machu Picchu you are not allowed to enter the site with your pet, you will have to leave it at the hotel while you visit the site.
When to travel to Peru is also something you must consider, the dry season is the best time to travel with a pet. In the wet season, traveling with a wet animal might make things a little bit complicated.
Your Peru tours budget will have to be considered, as there will be extra costs in traveling with a pet. The cost will rise, as there will be transport costs. Take your time to do research and have all the documents that you will need for your trip to Peru. Book your tour today.
---