Peru is one of the countries with the greatest cultural diversity on the planet. Hence, it offers an infinity of flavors and culinary versions that make its cuisine one of the best in the world. For 9 consecutive years, Peru was awarded as the first gastronomic destination in the annual editions of the World Travel Awards. This ensures that your visit will not only be a heavenly journey of sounds and colors but also of unforgettable flavors that will melt your palate and reduce it to a unique one: the Peruvian flavor. But we all know that there is no good food without the company of a good Peruvian drink, and today you will know the drinks that you have to try before leaving Peru. Join us together with Machu Travel Peru to know some of the most important Peruvian drinks.
Some examples of traditional Peruvian drinks
CHICHA MORADA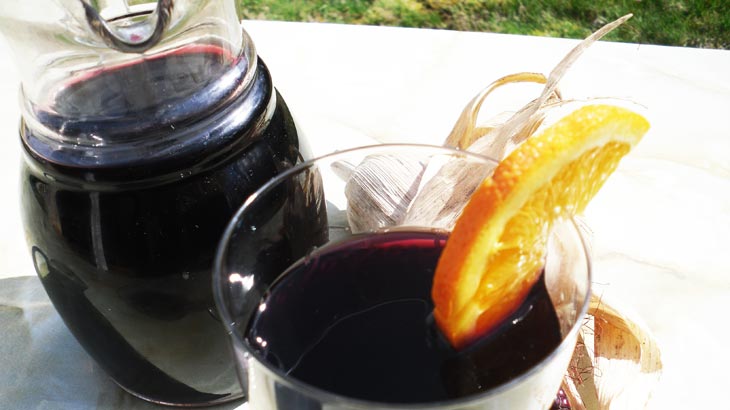 First, we have the delicious and famous Chicha Morada or purple corn. The history of this Peruvian drink and its elaboration goes back even to times older than the Incas, and pre-Hispanic cultures that were very fortunate to have managed and devised the elaboration of this refreshing juice. In Peru, we have more than 50 types of corn, more than in any other country, and each one of these has a different use. This drink, as its name indicates, is prepared with a particular species of corn, Ckolli -for its name in Quechua-, which has the peculiarity of having a purple grain, but it is not the only ingredient used to prepare this drink. You will also need pineapple, lemon, cinnamon, apple, and sugar to taste. But if you thought it was just a refreshing drink you are wrong, since drinking it brings other benefits. This is a perfect antioxidant, anti-inflammatory, and even anticancer. So, Chicha Morada is a refreshing drink that you shouldn't avoid trying on different tours in Peru.
AGUAYMANTO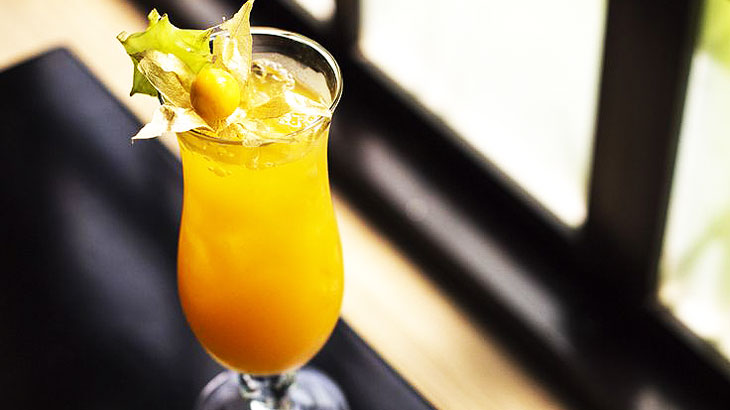 Have you ever heard the word Aguaymanto? Probably not, and in fact, it is a fruit, an endemic product of Peru. It is a kind of small yellow tomato covered with a gold leaf in the depths of its mysterious appearance. It has a special and unforgettable flavor worthy of being served in multiple ways and versions. It has many culinary uses, from jams and delicacies to a delicious meal that is ideal to accompany any day, or better yet, to hydrate you after a long day. It is very easy to prepare the Peruvian drink from Aguaymanto. Just listening to it will encourage you to taste it and refresh your palate as soon as possible. Just peel a few of these small tomatoes and blend them with about three cups of water and you will have it ready to serve. One of the most incredible exotic Peruvian drinks to taste.
CHICHA DE JORA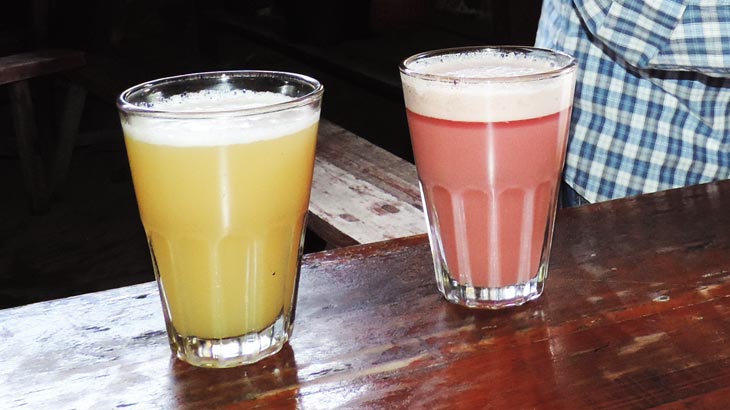 We have already shown you how to prepare our Chicha Morada made from Purple Corn, but now we will show you how to prepare a different drink made from fermented corn. The Chicha de Jora is a very popular and traditional Peruvian drink of the Andean People. Prepared hundreds of years ago by the Pre-Inca cultures together with our Chicha Morada. Chicha de Jora is made from fermented corn but has a very different preparation, the latter having a more complex and rustic process. The flavor of this Andean liquor is bitter – depending on the degree of fermentation it has – but nowadays it can also be sweet. You can taste both versions that will mark your palate in a way that you will not forget.
UVACHADO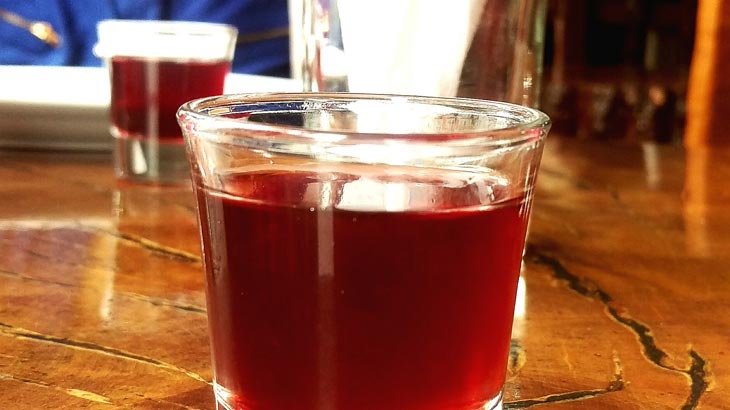 We have had enough of the traditional Peruvian drinks, now is the time to get to know some delicious liquors to taste in Peru. Let's start with the Uvachado. This liquor has an amusing name, but it does not differ much from others around the world. Uvachado is a jungle liquor and although many people think it is a kind of Peruvian wine, it is not. It is also made from grapes, but the difference is that this drink has two important ingredients: our Peruvian Pisco and honey. So now you can imagine how sweet it tastes. The people of the Amazon attribute this sacred drink, mystical powers since it will not only give energy to your body but also happiness and joy. And above all, it will enhance your sexual instinct and desires. A truly aphrodisiac drink for those moments of passion.
PISCO SOUR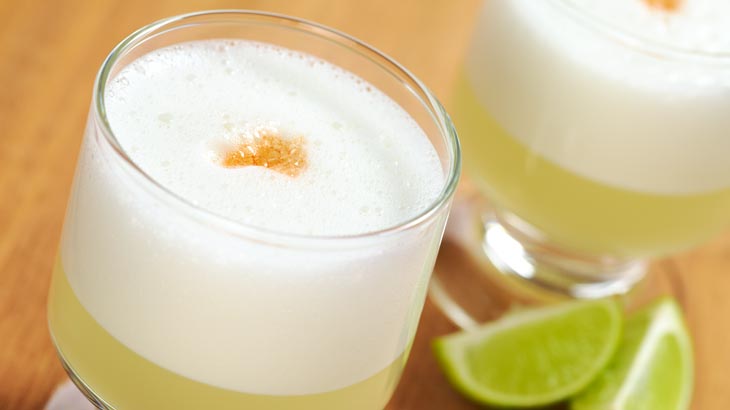 And last but not least, we can't stop talking about the world-famous Pisco Sour. This drink has left an indelible mark on those fortunate enough to have the opportunity to taste its refreshing bittersweet flavor. This exquisite Peruvian drink has lemon juice, Peruvian pisco, syrup, egg white, ice, and cinnamon powder. You can find it in any bar in Peru but don't be so confident. Four or five drinks of this drink will make your rhythm irregular and your thoughts and feelings are expressed to everyone. Be sure to try this drink while you taste the delicious Peruvian gastronomy. Pisco Sour is our flagship Peruvian drink and it would be a sin not to try it before leaving our country.
FRUTILLADA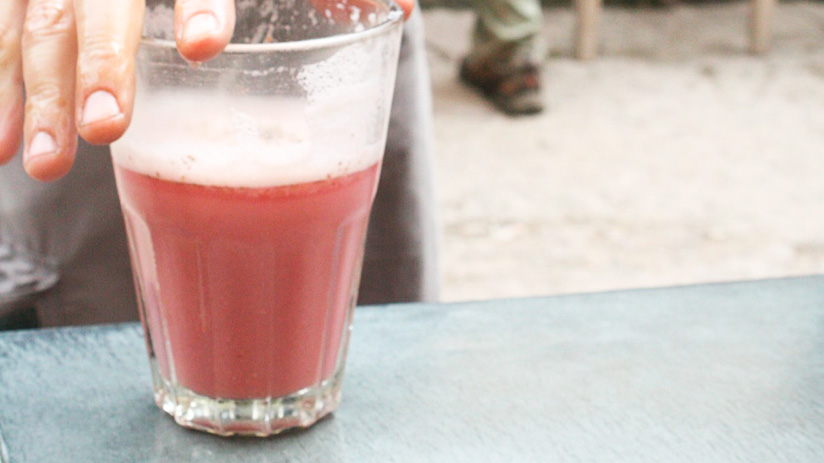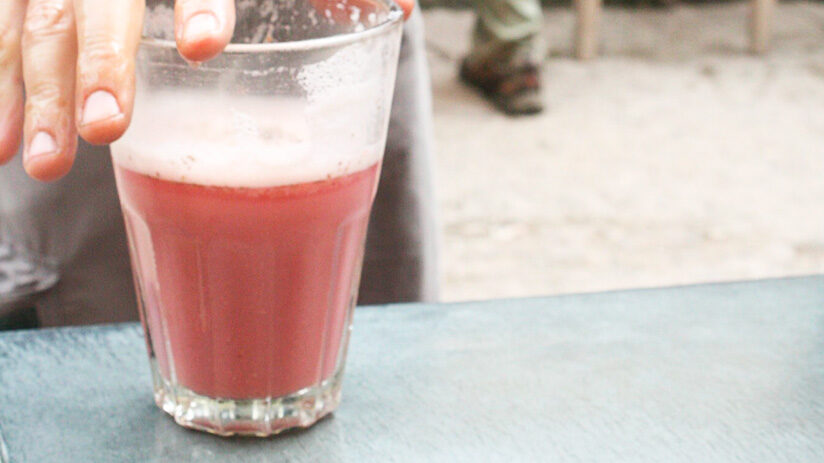 Frutillada is a type of chicha, but unlike being made with corn, it is produced with wild strawberries. It is very easy to distinguish as it is pink in color from strawberries, but beet juice is occasionally added to strengthen the color. Served in Peru since long before the Incas, it used to be served in ceramic cups called K'eros. But now it's served in a special pint-sized glass. A delicious Inca drink to drink at any time of the year.
EMOLIENTE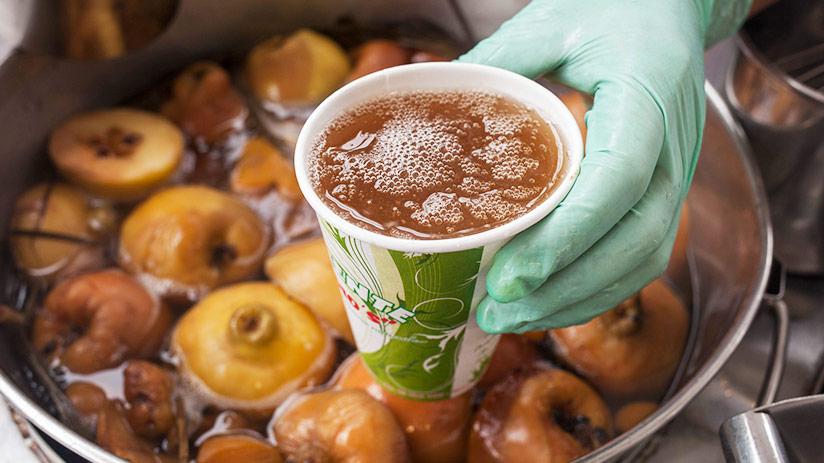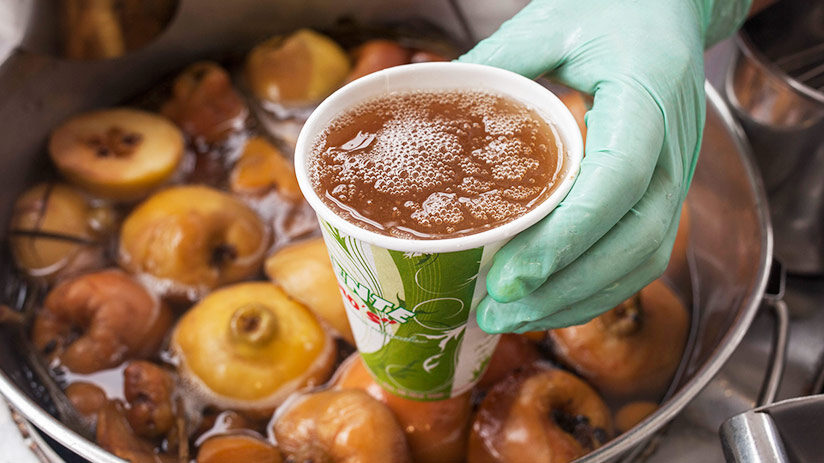 Emoliente is one of the most unique Peruvian drinks that you can get to taste. This natural healing drink called Emollient is usually found alongside vendors who sell on street corners. This Peruvian drink is an infusion of herbs, a very popular drink during winter. It is usually prepared with a herbal base that includes barley, dried horsetail, flaxseed, banana leaf, and alfalfa sprouts among other things.
MATE DE COCA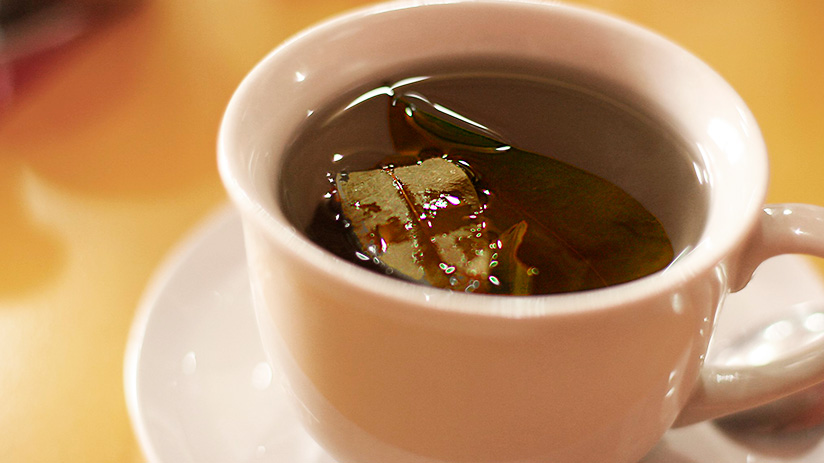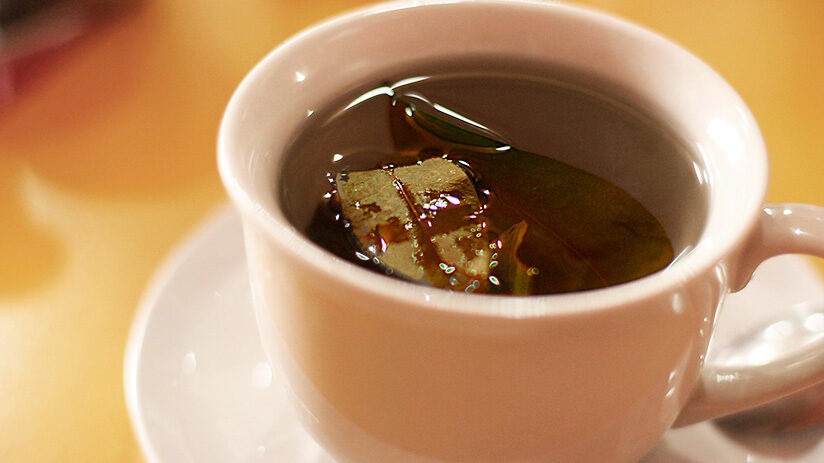 Coca mate is one of the best-known beverages in Peru, especially in the Andean regions. Mate de Coca is a tea made with coca leaves. This Peruvian drink is very popular and is drunk mainly to avoid altitude sickness or to reduce the effects of it. Avoid confusion, because the Coca leaf is not the same as the drug. Its use dates back thousands of years before the creation of the drug. But leaving aside the controversy, it is a necessary tea in the high regions of Peru.
OTHER DRINKS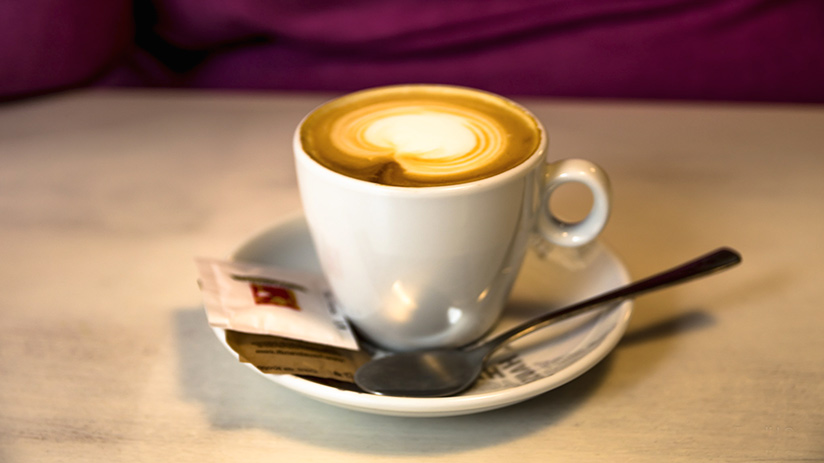 The gastronomic culture of Peru is, without a doubt, what most know about this magical country. Peruvian drinks, although not so well known, also deserve our full attention and tasting. Beyond the drinks like Pisco Sour and Chilcano, there is a great variety of non-alcoholic and alcoholic drinks that will surprise you. Even Peruvian Coffee has a completely different flavor from other parts of the world. Don't miss out on everything Peru has to offer.
"I DRINK TO MAKE OTHER PEOPLE MORE INTERESTING."

With that said, let your experiences critique our exotic Peruvian drinks and let your imagination kindly decode our history. Together with Machu Travel Peru, we are quite sure that your palate will be the happiest. If you want to know more about our tours, do not hesitate to ask our advisers.
---