Peru is one of the countries with the greatest cultural diversity on the planet. Hence, it offers an infinity of flavors and culinary versions that make its cuisine one of the best in the world. For 9 consecutive years, Peru was awarded as the first gastronomic destination in the annual editions of the World Travel Awards. This ensures that your visit will not only be a heavenly journey of sounds and colors but also of unforgettable flavors that will melt your palate and reduce it to a unique one: the Peruvian flavor. But we all know that there is no good food without the company of a good Peruvian drink, and today you will know the drinks that you have to try before leaving Peru. Join us together with Machu Travel Peru to know some of the most important traditional Peruvian drinks.
Some of the best examples of traditional Peruvian drinks
CHICHA MORADA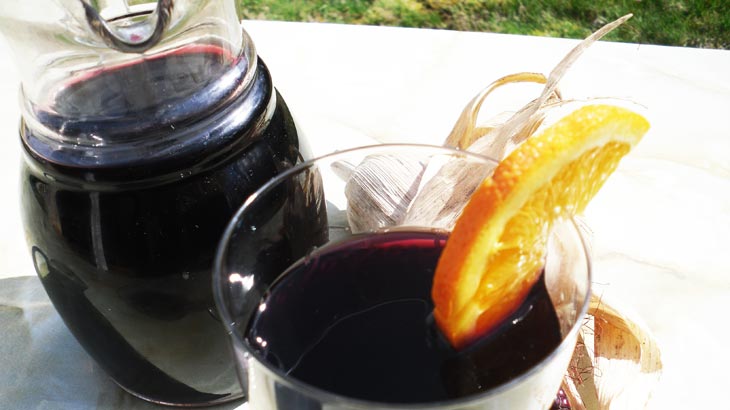 First, we have the delicious and famous Chicha Morada, a popular drink made of purple corn. The history of this Peruvian drink and its elaboration goes back even to times older than the Incas. Where the pre-Hispanic cultures were lucky enough to have achieved and devised the elaboration of this refreshing juice. In Peru, we have more than 50 types of corn, more than in any other country, and each one of these has a different use. And purple corn is one of the many unique and native varieties of Peru.
This drink, as its name indicates, is prepared with a particular species of corn, Ckolli -for its name in Quechua-, which has the peculiarity of having a purple grain. But it is not the only ingredient used to prepare this drink. You will also need pineapple, lemon, cinnamon, apple, and sugar to taste. But if you thought it was just a refreshing drink you are wrong, since drinking it brings other benefits. This is a perfect antioxidant, anti-inflammatory, and even anticancer. So, Chicha Morada is a refreshing drink that you shouldn't avoid trying on different tours in Peru.
And its purple color is not the only characteristic of this drink. Chicha Morada has a wide variety of health benefits. It is good for fighting diabetes, certain types of cancer, obesity, and much more. It is a non-alcoholic drink that is usually enjoyed with endless typical dishes. It is sweet and refreshing, especially for those sunny and warm days. One of the most recognized traditional Peruvian drinks among locals and locals. But, what do people in Peru drink for lunch? Chicha Morada is your answer! Although it also depends on the tastes of the family.
AGUAYMANTO JUICE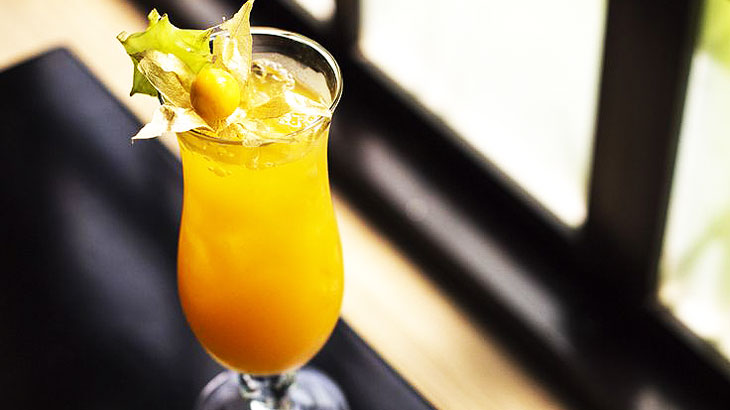 Have you ever heard the word Aguaymanto? Probably not, and in fact, it is a fruit, an endemic product of Peru. It is a kind of small yellow tomato covered with a gold leaf in the depths of its mysterious appearance. It has a special and unforgettable flavor worthy of being served in multiple ways and versions. It has many culinary uses, from jams and delicacies to a delicious meal that is ideal to accompany any day, or better yet, to hydrate you after a long day. It is very easy to prepare the Peruvian drink from Aguaymanto. Just listening to it will encourage you to taste it and refresh your palate as soon as possible. Peel a few of these small tomatoes and blend them with about three cups of water and you will have it ready to serve. One of the most incredible exotic Peruvian drinks to taste.
Peru is home to a wide variety of fruits. And being a fruit and vegetable paradise, it's no surprise that other juices exist. Aguaymanto juice is very popular along with other fruit juices from Peru. No matter where you are in Peru, you will find fruit juice stands all over the country. In addition, in a great majority of cafes and restaurants, they usually include some fruit juices in their menus. And the fruit options are endless, from bananas, papayas, pineapples, passion fruit, and much more. Different fruit juices can be mixed with carob, pure honey, and other fruit nectars. One of the many traditional Peruvian drinks that you cannot miss trying.
CHICHA DE JORA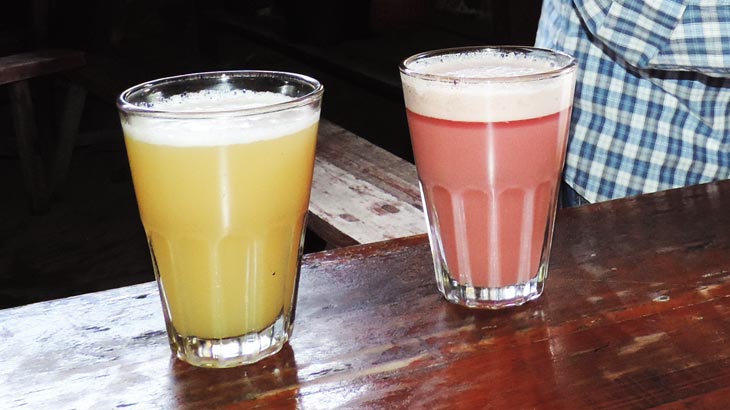 We have already shown you how to prepare our Chicha Morada made from Purple Corn, but now we will show you how to prepare a different drink made from fermented corn. The Chicha de Jora is a very popular and traditional Peruvian drink of the Andean People. Prepared hundreds of years ago by the Pre-Inca cultures together with our Chicha Morada. Chicha de Jora is made from fermented corn but has a very different preparation. Having a much more complex and rustic process used for hundreds of years. The flavor of this Andean liquor is bitter – depending on the degree of fermentation it has – but nowadays it can also be sweet. You can taste both versions that will mark your palate in a way that you will not forget.
And what was the most popular drink for the Incas? We believe it is the Chicha de Jora. It was the favorite drink of the Incas. It is one of the traditional Peruvian drinks very similar to a kind of beer. With the exception that it was made with Jora corn. Jora corn is a type of yellowish corn that is native to the Andes. The process to make this drink is very similar to the production of a normal beer. Being able to enjoy Chicha de Jora is an interesting experience. And what is an Inca drink? When we refer to the Inca Drink we are talking about the Chicha de Jora. But what kind of drink is Chica? Chicha is a type of low alcohol fermented drink that is obtained from corn.
UVACHADO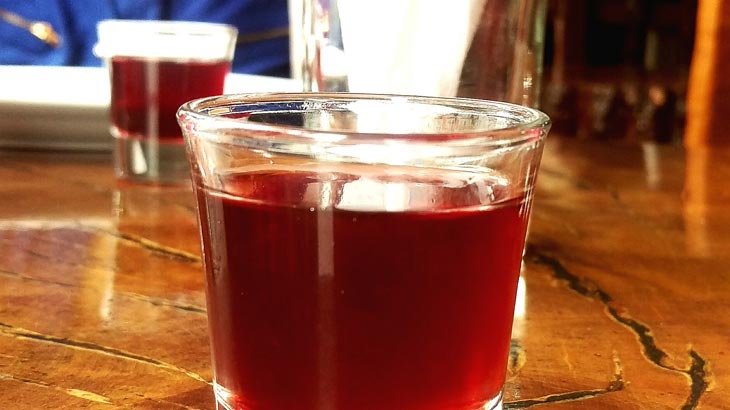 We have had enough of the traditional Peruvian drinks, now is the time to get to know some delicious liquors to taste in Peru. Let's start with the Uvachado. This liquor has an amusing name, but it does not differ much from others around the world. Uvachado is a jungle liquor and although many people think it is a kind of Peruvian wine, it is not. It is also made from grapes, but the difference is that this drink has two important ingredients: our Peruvian Pisco and honey. So now you can imagine how sweet it tastes. The people of the Amazon attribute this sacred drink, mystical powers since it will not only give energy to your body but also happiness and joy. And above all, it will enhance your sexual instinct and desires. A truly aphrodisiac drink for those moments of passion.
Uvachado is one of the most emblematic Peruvian drinks in the jungle region. But its consumption is not unique to the Peruvian jungle. Since its soft sweetness attracts a large number of curious consumers. This drink is made from a black grape produced in the jungle sector of Peru. In addition, it is made with delicious jungle bee honey. It is one of the number one export products of the San Martín Region.
PISCO SOUR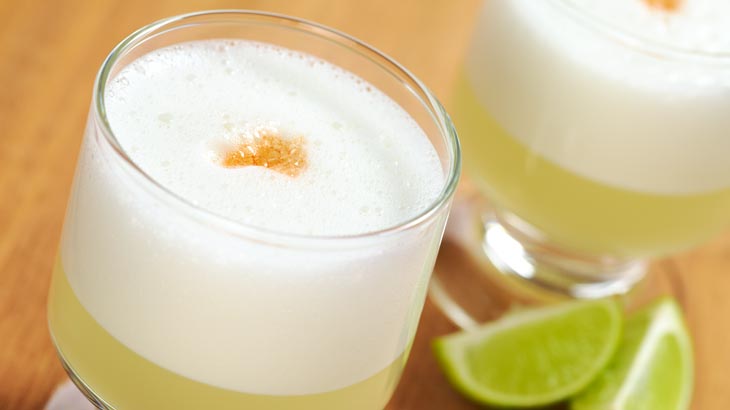 And last but not least, we can't stop talking about the world-famous Pisco Sour. This drink has left an indelible mark on those fortunate enough to have the opportunity to taste its refreshing bittersweet flavor. Pisco Sour is the national drink of Peru. It is so special to Peruvians that it has its own public holiday and a national holiday in honor of it. The national day of Pisco Sour is celebrated every first Saturday in February. This exquisite Peruvian drink has lemon juice, Peruvian pisco, syrup, egg white, ice, and cinnamon powder.
You can find it in any bar in Peru, but don't be so confident. It has a delicious and refreshing taste. And this is due to citrus tones that make it very easy to drink. Four or five shots of this drink will have you wondering how drunk you are. Be sure to try this drink while you taste the delicious Peruvian gastronomy. Pisco Sour is our flagship Peruvian drink and it would be a sin not to try it before leaving our country.
This cocktail is said to have been invented by an American in Lima to later be drunk by Peruvians and perfected. Pisco liquor is also usually the ingredient in other Peruvian drinks such as Chilcano. And if you were wondering what do they drink for dinner in Peru? The Pisco Sour can be one of the many options. Although there can always be other traditional Peruvian drinks.
FRUTILLADA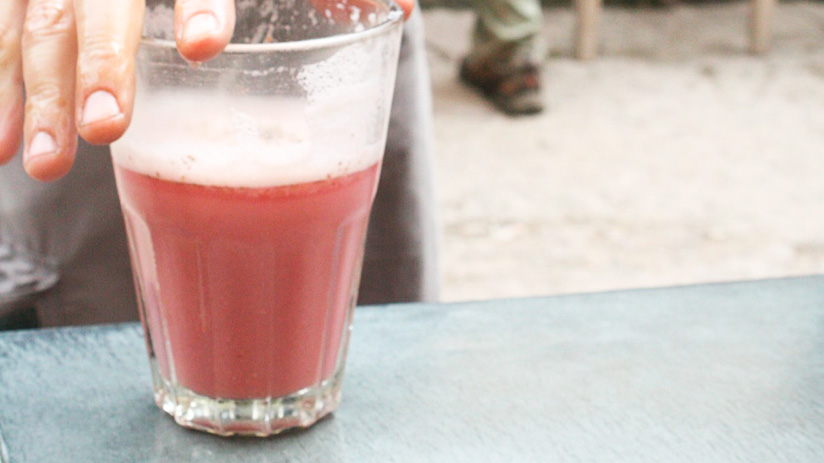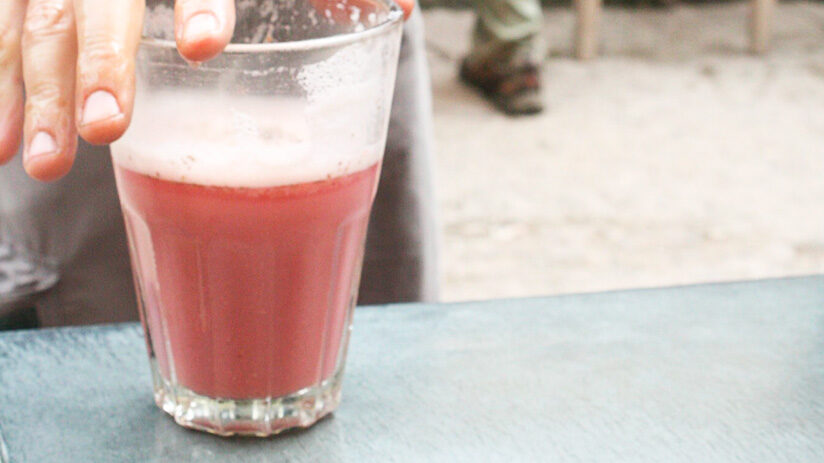 Chicha de Frutilla is also known as Frutillada and is a sweeter version of Chicha de Jora. The Frutillada is a type of chicha, but unlike being made with corn, it is produced with wild strawberries. It is a very easy drink to distinguish due to its characteristic pink color. Its color is due to the included strawberries, but beet juice is occasionally added to strengthen the color. Served in Peru since long before the Incas, it used to be served in ceramic cups called K'eros. But now it's served in a special pint-sized glass. A delicious Inca drink to drink at any time of the year.
This is one of the most popular traditional Peruvian drinks in the Andean regions of Peru. The drink is made with strawberries, sugar, and Chicha de Jora. It has a much sweeter taste than Chicha de Jora since the strawberries cover the bitter taste. Like Chicha de Jora, Frutillada is one of the traditional Peruvian drinks produced at home. The favorite place to find this delicious drink is in the Sacred Valley of the Incas.
EMOLIENTE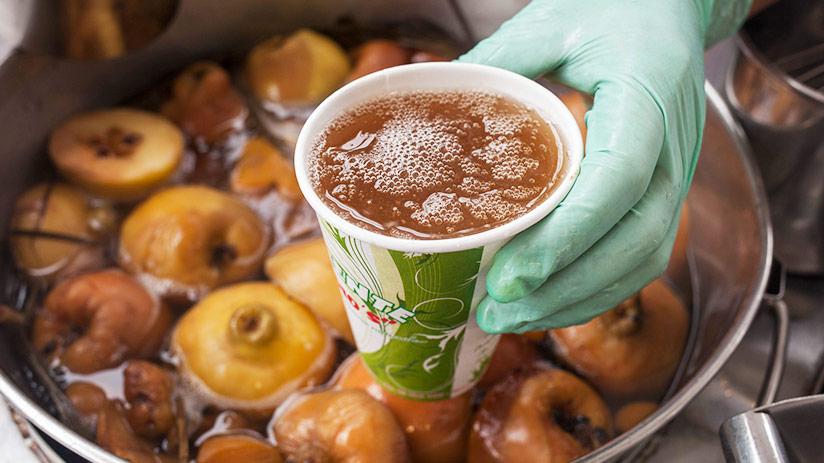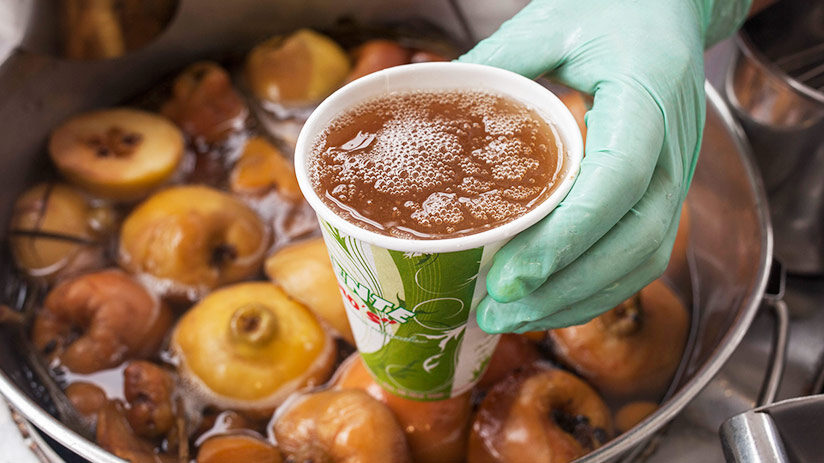 The Emoliente is one of the most unique Peruvian drinks that you can get to taste. It is one of the most iconic traditional Peruvian drinks that you can discover on your trip through the country. The locals talk a lot about this drink and they usually drink it regularly after their different activities. Emoliente street stalls are found in every destination of Peru. This natural healing drink called Emollient is usually found alongside vendors who sell on street corners. You will find these stalls every night and it is impossible not to be curious and approach one of them. This Peruvian drink is an infusion of herbs, a very popular drink during winter. It is usually prepared with a herbal base that includes barley, dried horsetail, flaxseed, banana leaf, and alfalfa sprouts among other things.
It is a characteristic drink of Winter and cold nights. Since it is usually taken hot or warm. Emoliente has a wide variety of beneficial health properties due to its great mix of herbs. While the flavor is somewhat peculiar and difficult to describe. It is a fruity tea-like combination with a somewhat gelatinous texture depending on its preparation. If your stomach doesn't feel very good during your trip, you have to try the Emollient.
MATE DE COCA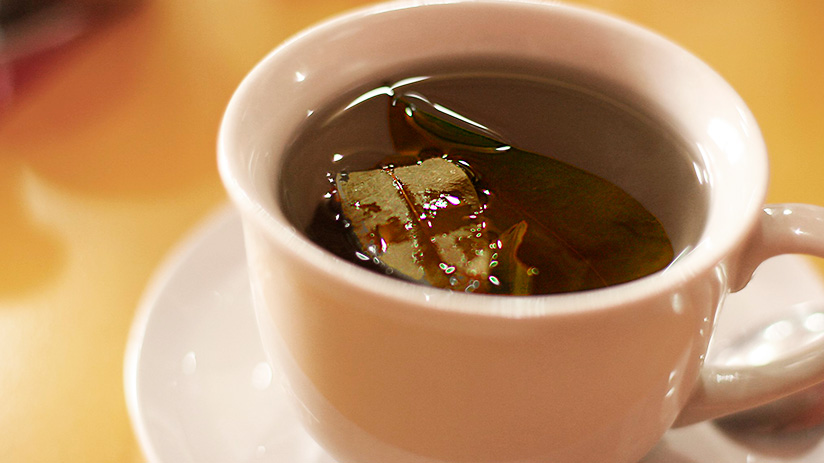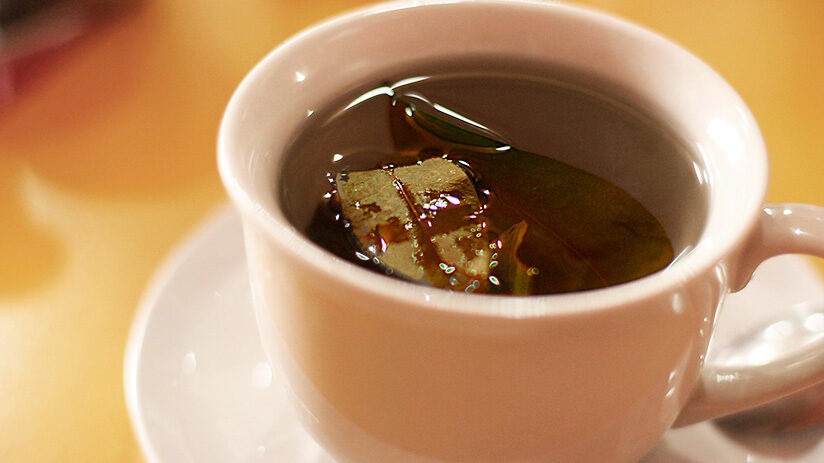 Coca mate is one of the best-known beverages in Peru, especially in the Andean regions. Mate de Coca is a tea made with coca leaves. This Peruvian drink is very popular and is drunk mainly to avoid altitude sickness or to reduce its effects. It is good to eliminate any prejudice regarding this plant because the Coca leaf is not the same as the drug. Its use dates back thousands of years before the creation of the drug. But leaving aside the controversy, it is a necessary tea in the high regions of Peru. It is excellent to drink and counteract any effect of altitude sickness.
It is a tea with a bit of controversy around it. Since the Coca leaves contain the alkaloids that are extracted to produce the drug. But the amount of alkaloids in a single leaf is relatively small. You would literally need to drink thousands upon thousands of leaves in a very short time to even get a relatively similar effect. Despite this, a single cup of Mate de Coca can give a positive result in a drug test. But leaving aside the controversy, it is a very popular Peruvian drink and drink for audiences of all ages. It has a host of health benefits and tastes similar to green tea.
INKA COLA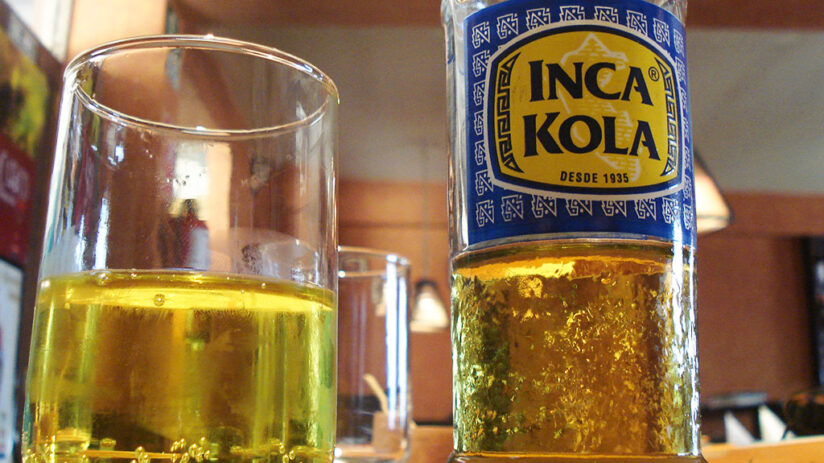 In the United States, there is a great rivalry between Coca-Cola and Pepsi, the two most popular soft drinks in the country. And just as all countries have their iconic soda, Peru is no exception. Unlike other countries, we only have one soda to choose from and that's Inka Kola. This is a soft drink with a clear bright yellow color and a very sweet taste that resembles the taste of bubble gum. The origins of this soft drink date back to 1910 when a foreign couple opened a small shop. There they sold homemade carbonated drinks.
It was not until 1935, with the celebration of the 400 years of the founding of Lima, that the couple decided to produce a unique drink. This drink served to commemorate the event and everything that it brought with it. The drink became extremely popular and became a classic drink to accompany Peruvian food. Today the brand is owned by Coca-Cola. So you can find it in restaurants around Peru. If you were wondering what drinks go with Peruvian food? Inka Cola is your answer.
OTHER DRINKS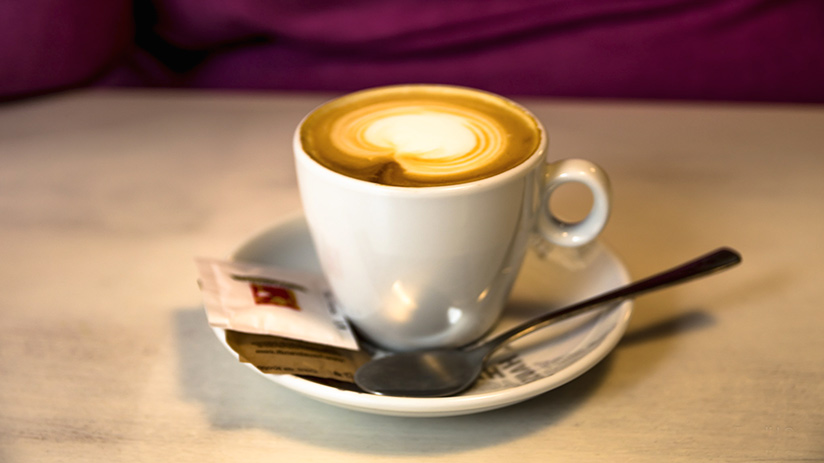 The gastronomic culture of Peru is, without a doubt, what most know about this magical country. Peruvian drinks, although not so well known, also deserve our full attention and tasting. Beyond the drinks like Pisco Sour and Chilcano, there is a great variety of non-alcoholic and alcoholic drinks that will surprise us. Even Peruvian Coffee has a completely different flavor from other parts of the world. Don't miss out on everything Peru has to offer. You also cannot miss out on the only beers found in our country. From the wonderful Pilsen to the unique Cusqueña. There is even a great variety of craft beers that you cannot stop trying. And what is a beer called in Peru? Beer in Peru is known as "Cerveza".
"I DRINK TO MAKE OTHER PEOPLE MORE INTERESTING."
With that said, let your experiences critique our exotic traditional Peruvian drinks, and let your imagination kindly decode our history. Together with Machu Travel Peru, we are quite sure that your palate will be delighted to try our great variety. If you want to know more about our tours, do not hesitate to ask our advisors. Our team can organize a wide variety of food tours to delight your senses. We would be delighted to help you with anything you need to organize the trip of your dreams.
---